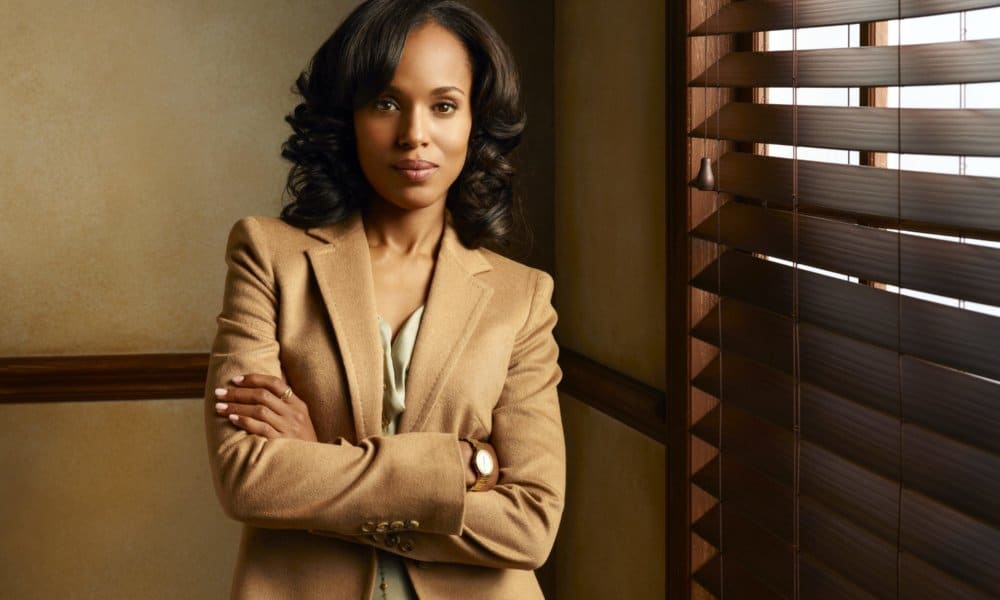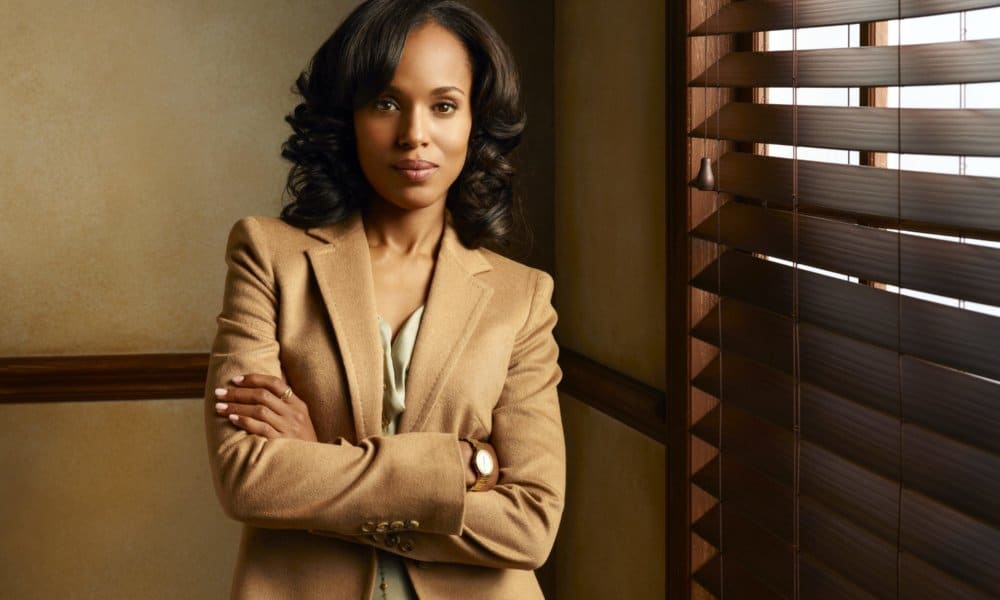 Sure, Cookie Lyon of Empire and Olivia Pope of Scandal are dominating primetime television, but there are so many other black characters from film and television shows who've captured our hearts and commanded our attention. In honor of Black History Month, let's celebrate 19 characters who made us laugh uncontrollably, cry like a baby, and completely reshaped our lives.
1. Cookie Lyon – 'Empire'
The witty and outspoken ex-wife of Lucious Lyon won us over as soon as she graced our television screens. Cookie Lyon, played by Taraji P. Henson, is the epitome of a badass who has the street cred to go toe-to-toe with the most hardened criminals, and the brains to form a company of her own called Lyon Dynasty. But there's more to the character than being the queen bee and feisty ex-con. She has a heart of gold, and at the end of the day, she reminds us that family is everything.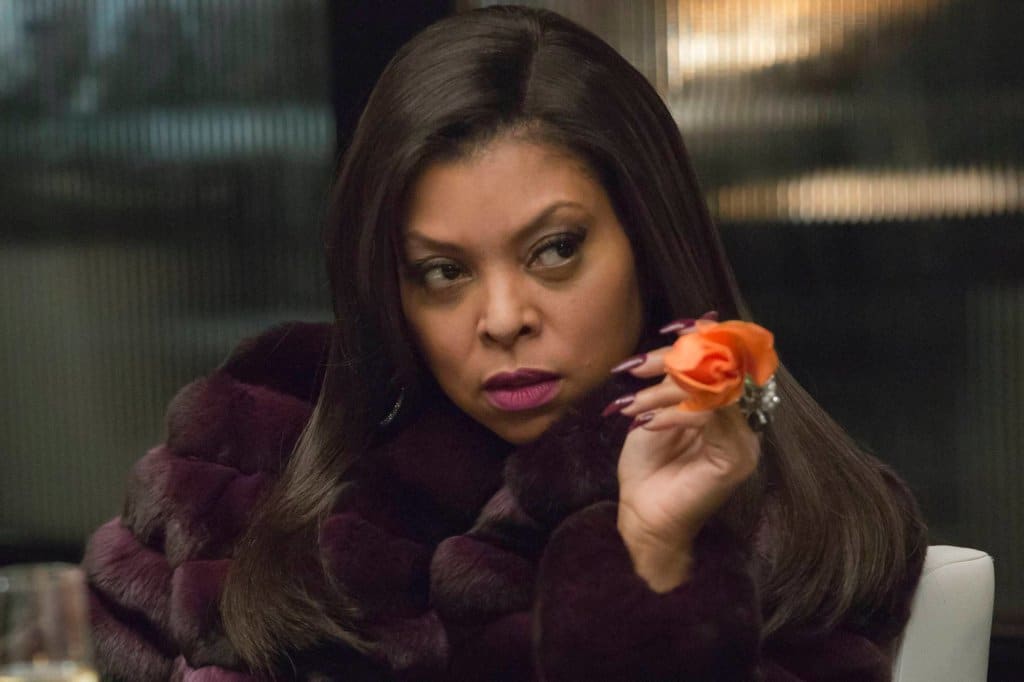 2. Prince Akeem Joffer – 'Coming To America'
Prince Akeem Joffer put a new twist on a romantic fairytale. The Coming to America character, played by Eddie Murphy, wasn't the stereotypical rich royal. He left his lavish digs behind to move to New York City and work at a fast food joint. On a quest to find the perfect wife, he falls in love with Lisa McDowell, but their romance wasn't going to be an easy journey. The Prince's true identity was exposed, but it was a blessing in disguise because Lisa ended up marrying him for true love, not for his wealth.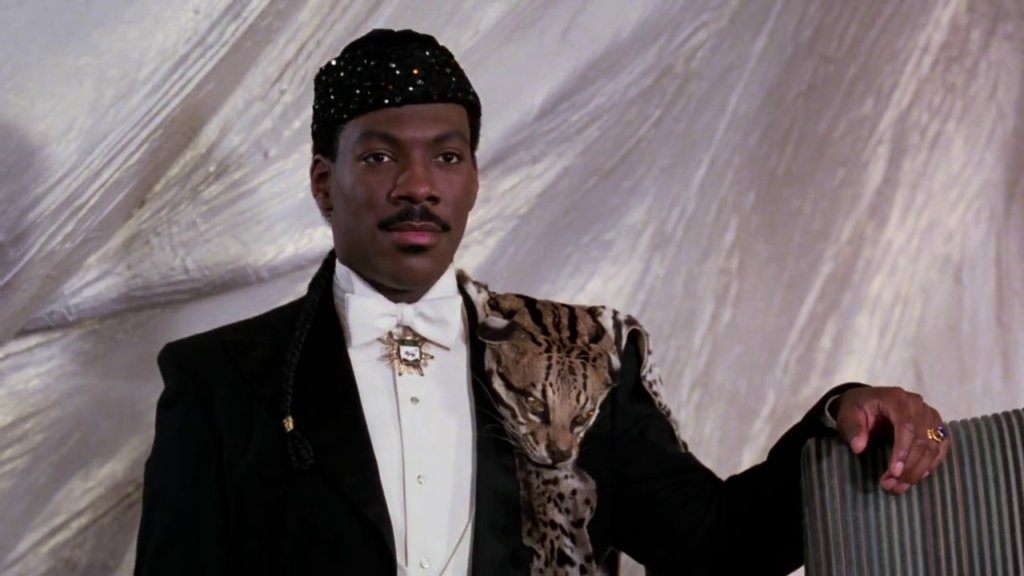 3. Winston Shakespeare – 'How Stella Got Her Groove Back'
Winston Shakespeare had every middle-aged woman booking a trip to Jamaica as soon as How Stella Got Her Groove Back hit movie theaters. He was the young, hot and sexy man who convinced us it's never too late to get your groove back. Stella was definitely the first mainstream cougar, and Winston was the star of every woman's fantasy.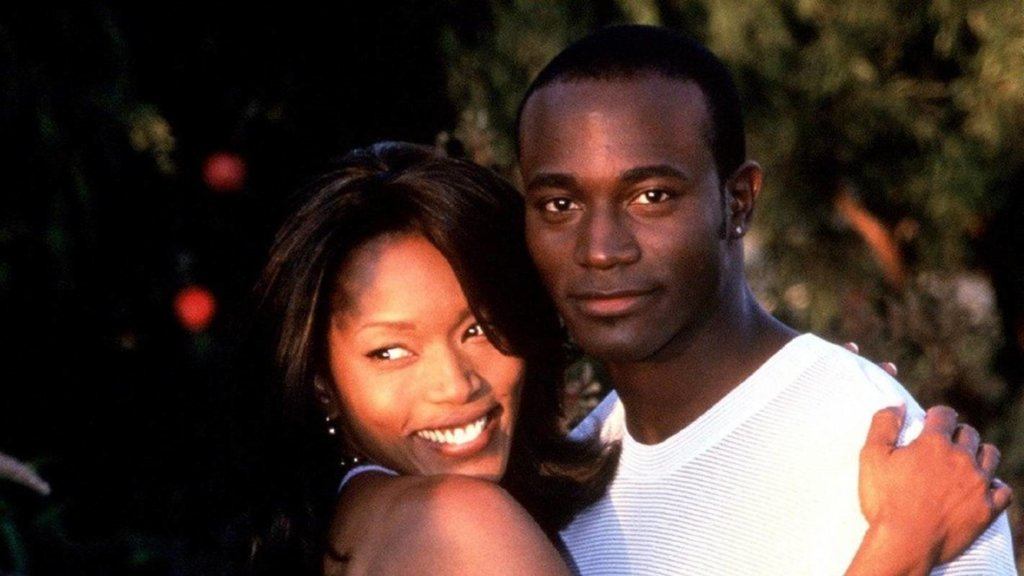 4. Whitley Gilbert – 'A Different World'
Portrayed by Jasmine Guy, Whitley Gilbert came from a rich upbringing. She was a bit spoiled, a bit pampered, and a bit obnoxious. But the southern belle of Hillman College was a character we couldn't help but love. Her devotion and dedication to Dwayne Wayne proved that aside from her entitled attitude, she had a heart of gold.
5. Claire Huxtable – 'The Cosby Show'
Everyone wished they had a mom like The Cosby Show's Clair Olivia Huxtable. Played by Phylicia Rashad, Clair was an educated lawyer with a successful career as a law partner. Despite her grueling workload, her family always came first. Her tough demeanor meant she was the boss of the house, and she wasn't going to take any mess when her kids stepped out of line. But when they were in need, Clair put her pride aside, and occasionally acted as her children's lawyers in a court of law.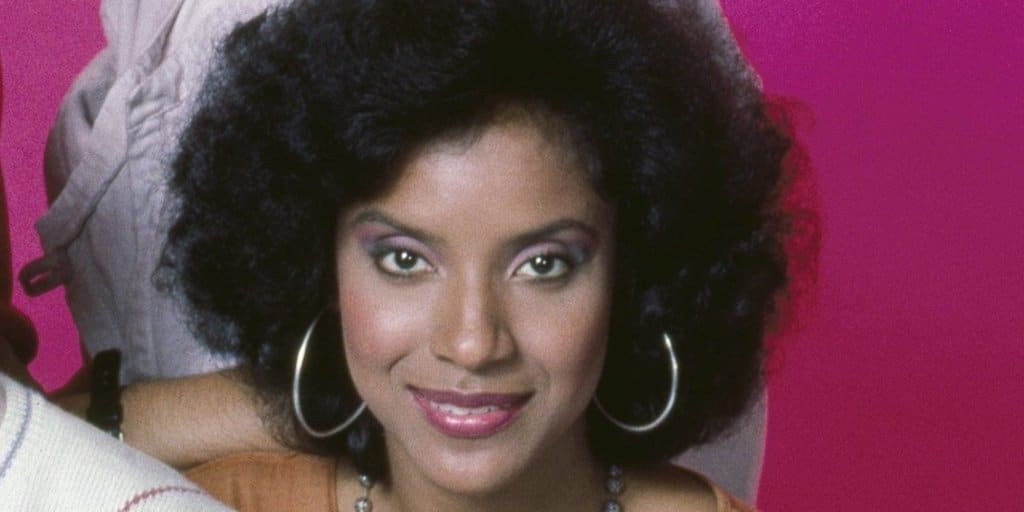 6. Gina Waters-Payne – 'Martin'
When Martin Payne got his head in the clouds, he could always depend on his devoted girlfriend-turned-wife Gina Waters-Payne to bring him back to reality. Gina juggled her successful career at a PR firm with her relationship with Martin and her friendship with the rest of the crew. While Martin made us laugh until tears were streaming down our faces, Gina was the perfect balance to his high-strung antics.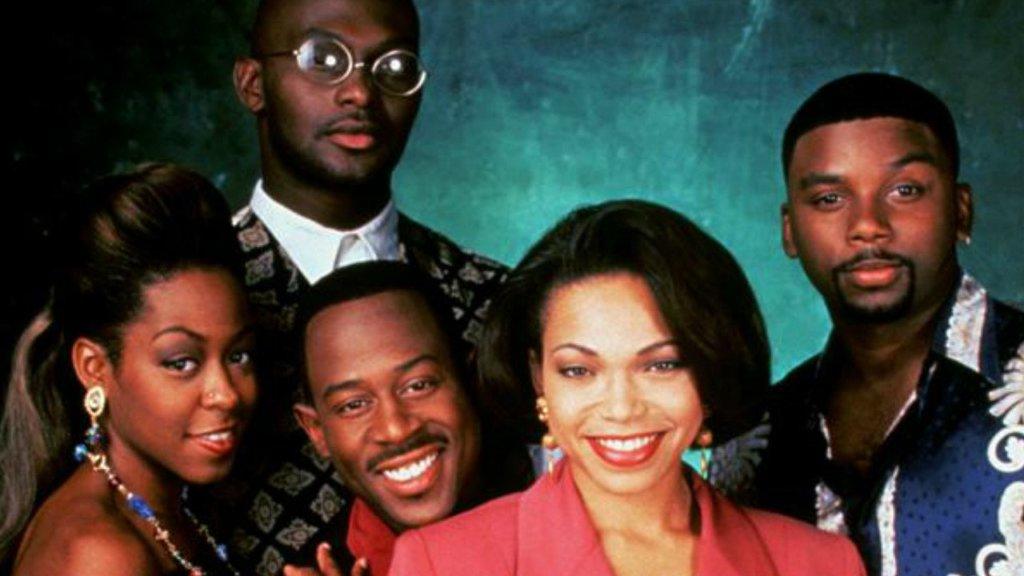 7. Sandra Clark – '227'
The sexy, voluptuous and untamed Sandra Clark was a primetime sex symbol played by actress Jackee Harry. Her high-pitched voice, her risqué outfits, and her unapologetic sensuality was all we needed to keep our faces glued to the screen every time 227 came on.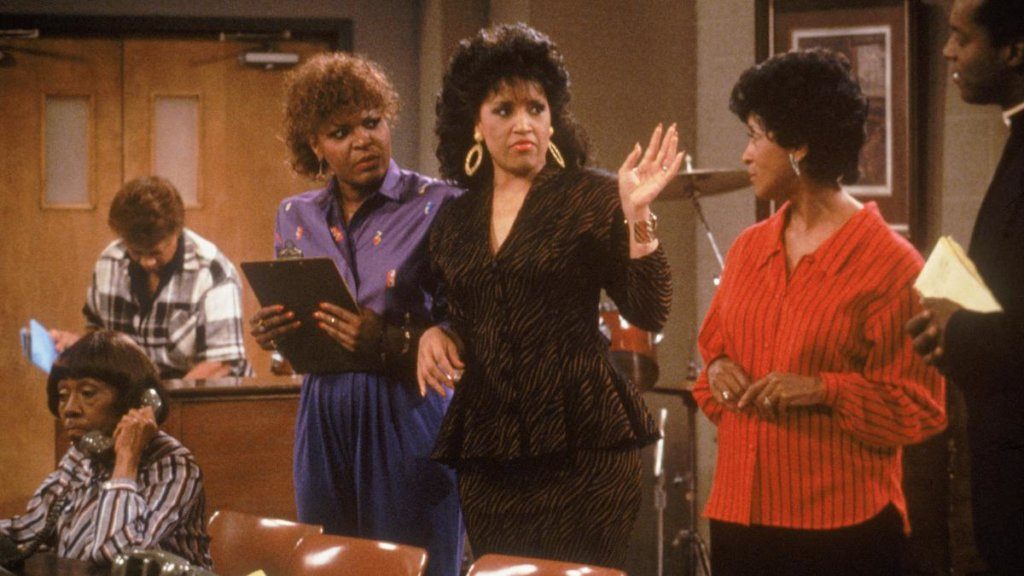 8. Will Smith – 'The Fresh Prince of Bel Air'
Will Smith saw his life turn upside down when he left the streets of Philly and ended up living in the lap of luxury in Bel Air. Watching him struggle to come to terms with his new lifestyle was endearing, and we knew he would always find a way to pull his prissy cousins into some drama. Will was the true definition of: "You can take the boy out of the hood, but you can't take the hood out of the boy."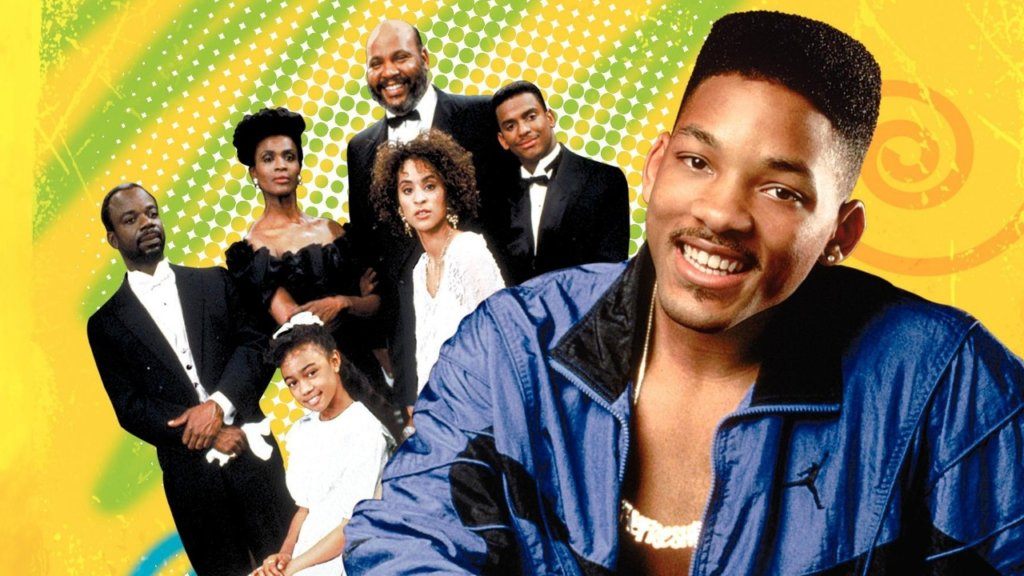 9. Sister Mary Clarence – 'Sister Act'
Sister Mary Clarence had us all begging our parents to enroll us in Catholic school. The fun and jovial nun made learning fun, and her new take on education was like a breath of fresh air. Played by Whoopi Goldberg, Sister Clarence was the teacher we all wished we had, but we'll resort to watching Sister Act on repeat for now.
10. Blade – 'Blade'
Blade was a black superhero who was half-human, half-vampire. Loosely based on the Marvel Comics character, Blade epitomized the internal struggle of finding your place in the world. He turned his back on his vampire ancestry and instead, he waged a secret war against vampires to make the world a better place. This superhero transcended race, and people of all backgrounds could identify with his struggles.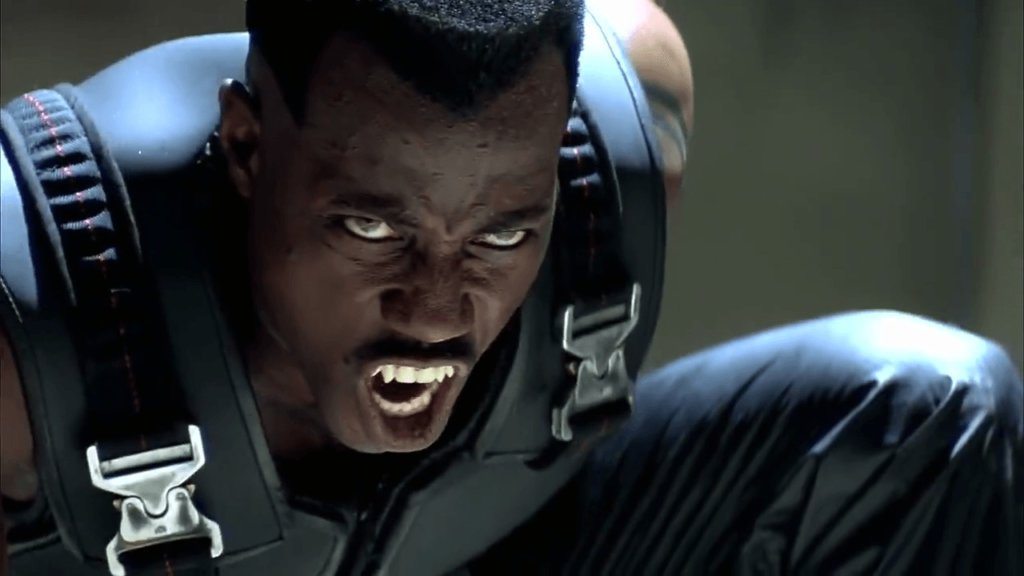 11. Luke Cage – 'Luke Cage'
Another black superhero who has grabbed our attention and shaped our lives is Luke Cage, the star of the Netflix series. Played by Mike Colter, Luke struggles to overcome his rough upbringing while coming to terms with his superhuman abilities. What's once seen as a curse is transformed into a gift when Luke makes it his mission to defend his Harlem neighborhood from the bad guys.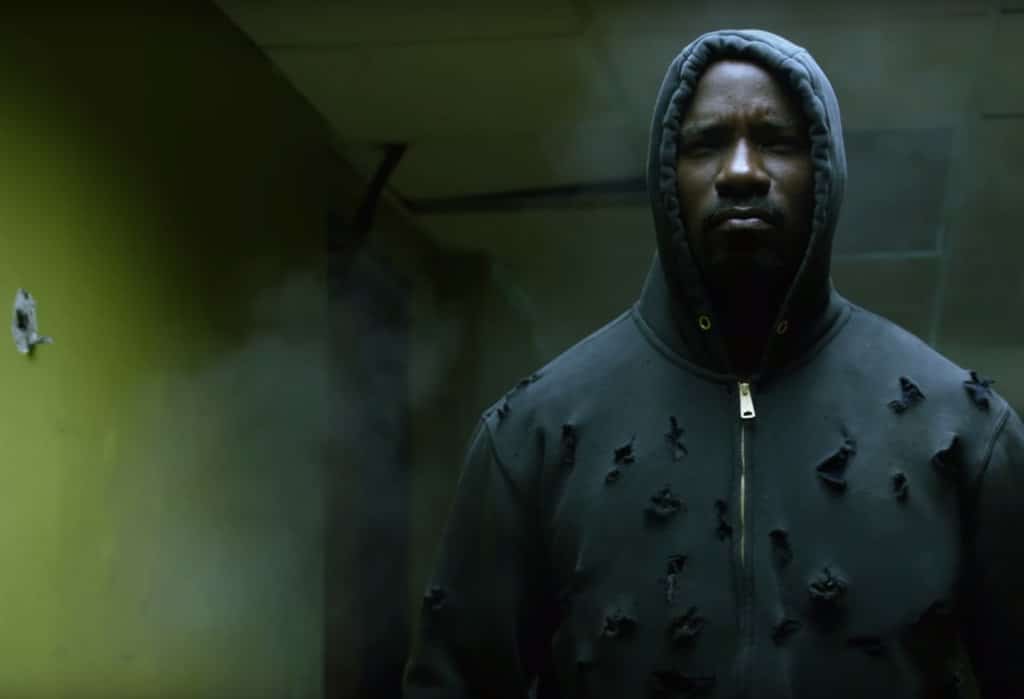 12. Max Durocher – 'Collateral'
We can all relate to Max Durocher, can't we? The Collateral character, played by Jamie Foxx, put his dreams on hold for far too long. He got sucked into the hustle and bustle of everyday life, driving a taxicab to make ends meet even though his heart wasn't into it. It's the constant struggle most of us are faced with. We want to be great, we want to expand and grow and become business owners of our own, but we get lost in our mundane routines. Max's brilliance is overshadowed by his insecurities and past regrets that constantly seem to hold him back from pursuing his greatness.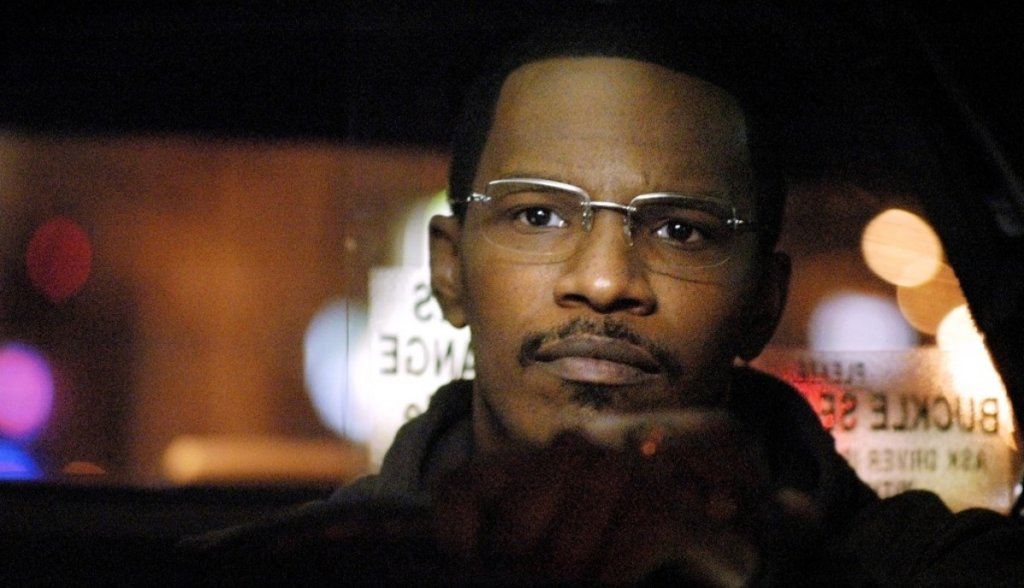 13. Mark Thackeray – 'To Sir, With Love'
We all have that one teacher who touches our lives and shapes us into who we are today. If Mark Thackeray were a real-life person, he'd be your favorite teacher who made an impact on you during your formative years. Played by Sir Sidney Poitier, Mark takes a job at an all-white school and gives a new approach to education. The textbooks are closed shut, and instead, his students are given a reality check. His curriculum helps to mold his students into mature adults. The world needs more teachers just like him.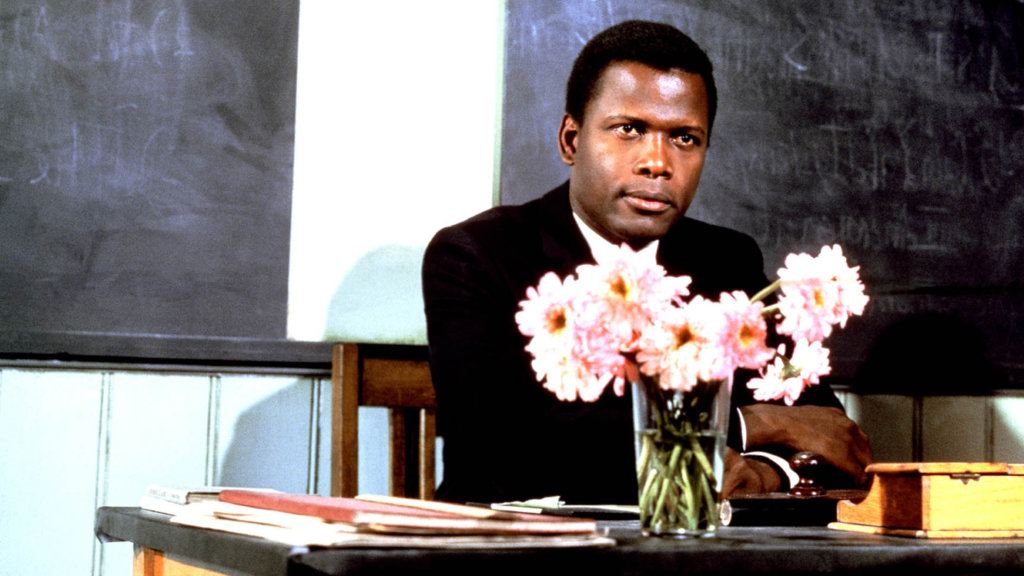 14. Dottie McStuffins – 'Doc McStuffins'
Dottie McStuffins of the Disney series Doc McStuffins may be animated, but the cartoon character has been a positive figure on our television screens. Dottie decides she wants to be a doctor just like her mom, so she activates her stethoscope and brings the magic to life. Although Disney has been criticized in the past for its portrayal of African-Americans in its films and TV shows, they redeem themselves by crushing negative stereotypes as soon as this lovable, smart and engaging character was debuted.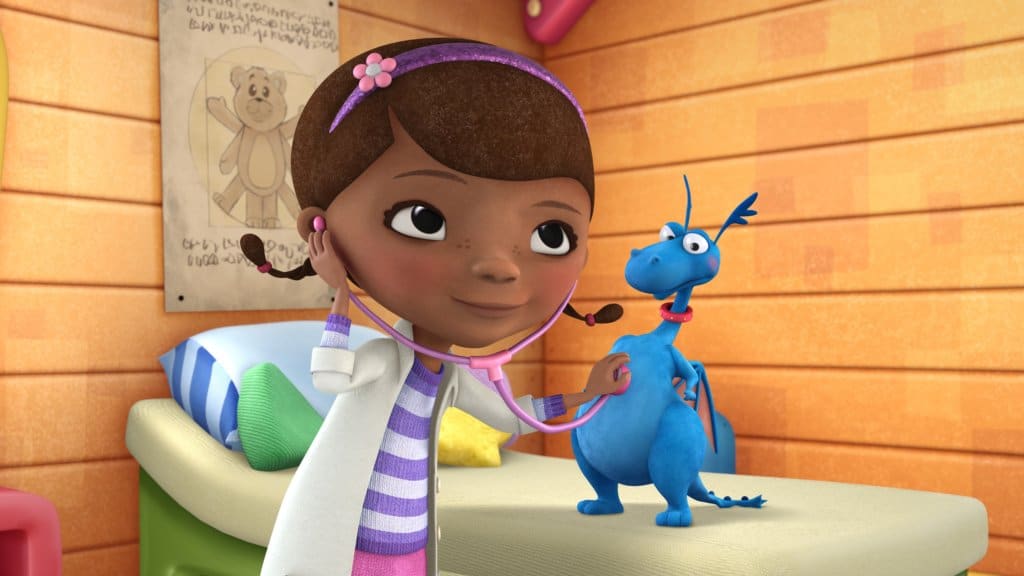 15. Gloria Matthews – 'Waiting To Exhale'
When you need a friend you can count on, all you have to do is ring up Gloria Matthews of Waiting to Exhale. Played by actress Loretta Devine, the single mother was able to bounce back, and pick up the pieces after her ex-husband came out as bisexual. She was able to find love again and run a successful beauty salon. Gloria's optimism was infectious. Despite all she went through, she knew there was sunshine and happy days waiting right around the corner.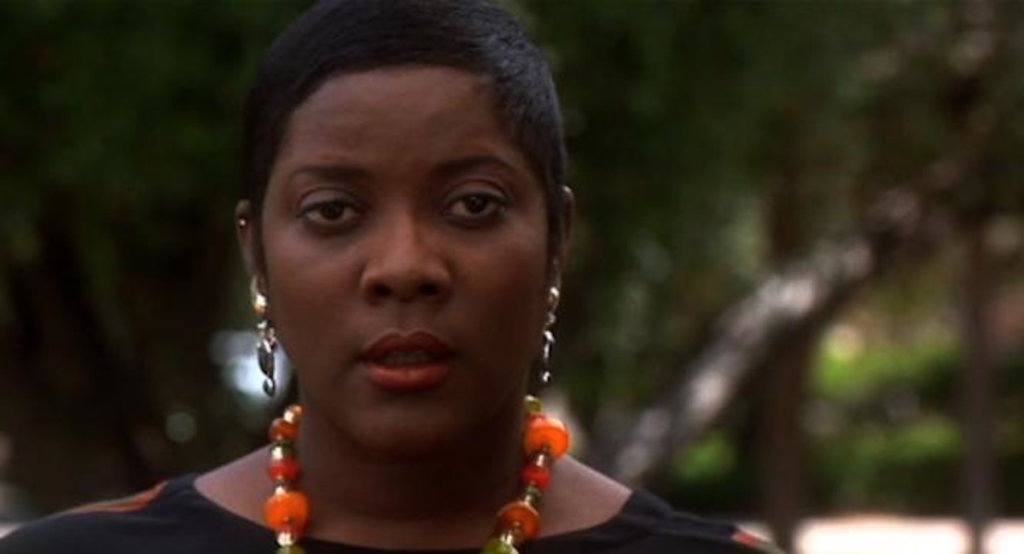 16. Malcolm X – 'Malcom X'
Malcolm X received the Hollywood-treatment in the form of the self-titled 1992 film. Viewers are able to get a better understanding of the activist's life and the transformations he went through, from being incarcerated to his assassination. The flashbacks from his childhood give us a better understanding of what was going on through the mind of one of the most influential figures in American history.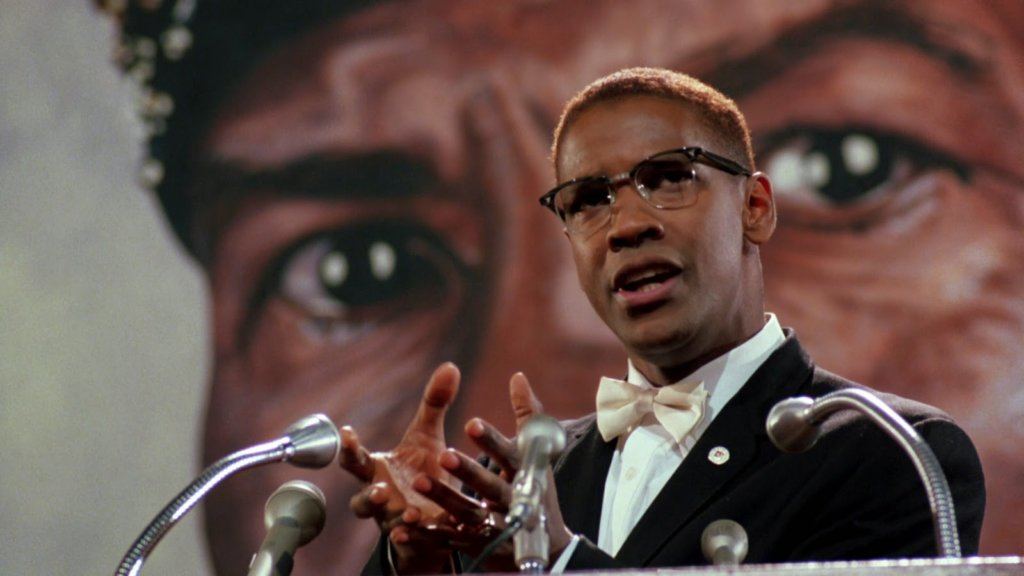 17. Florida Evans – 'Good Times'
Florida Evans is the driving force who ensures her family is emotionally supported and well taken care of. Played by Esther Rolle, Florida is the mom who's stern when she needs to be but will give you a shoulder to cry on when the world has let you down. With inner-city Chicago as the gritty backdrop, she works hard to help her family overcome poverty.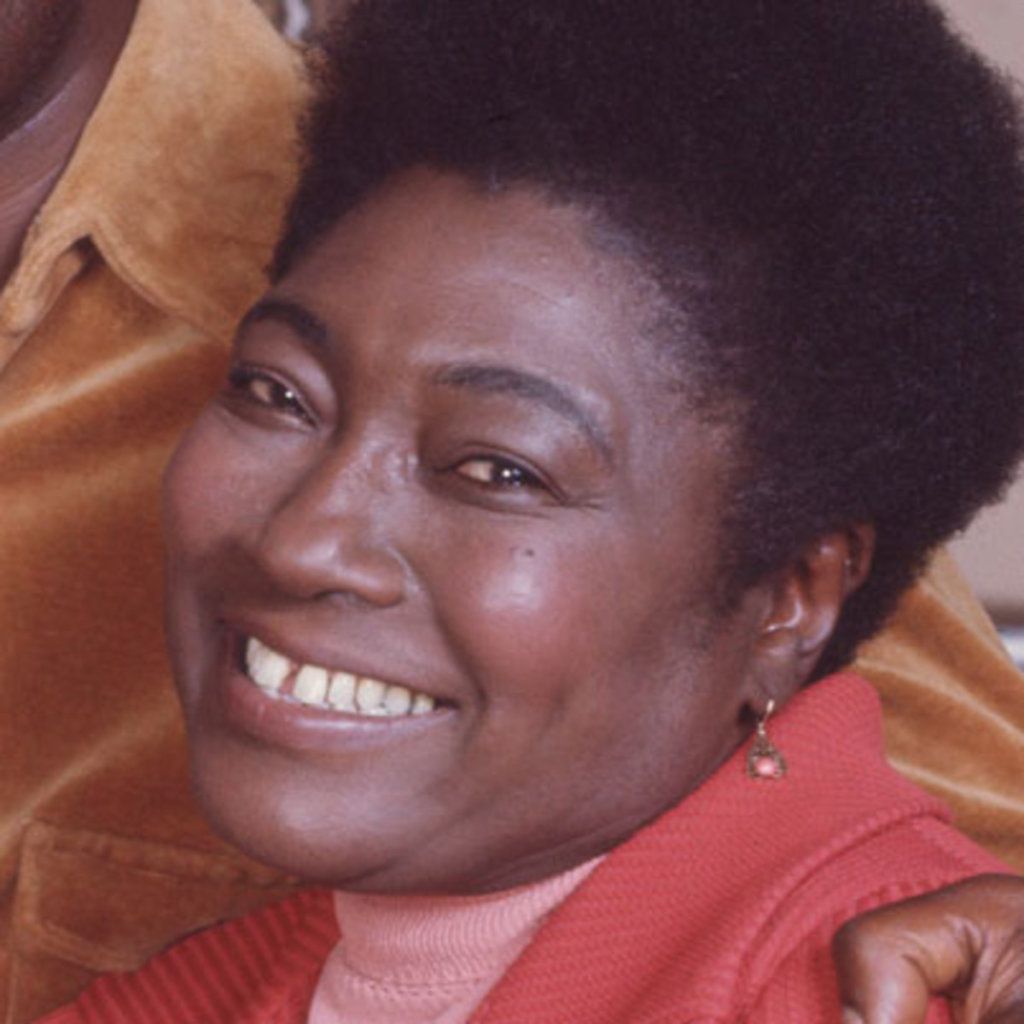 18. Rachel Marron – 'The Bodyguard'
Whitney Houston's most critically-acclaimed performance was as the character Rachel Marron in The Bodyguard. Rachel was the classic Hollywood celebrity who hired a bodyguard to protect her from a stalker. She was tough but sensitive, career-driven but not entirely self-serving. She shed a completely new light on what it meant to be a star. Her focus wasn't on the money, it was on protecting her child and her sister, all while clumsily navigating her way through her tumultuous love life.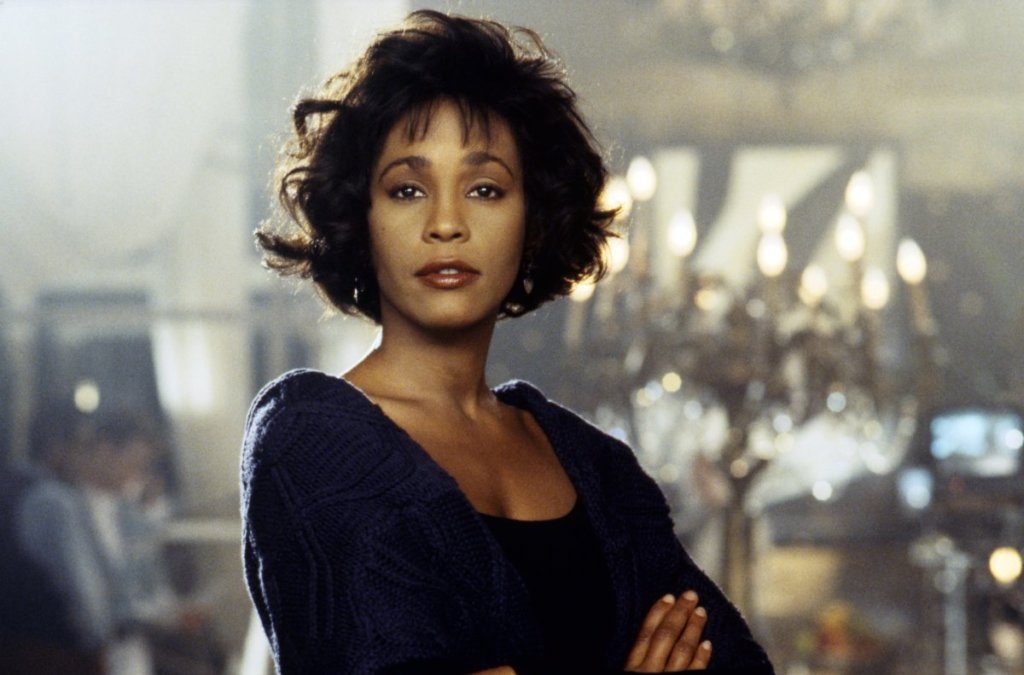 19. Olivia Pope – 'Scandal'
This strong yet complicated lead character on Scandal gives new meaning to the term "hot mess." Sure, Olivia Pope is educated, successful and can take charge like no other, but her love life is more complex than a Rubik's Cube. The fast-talking protagonist is a groundbreaking black character on primetime television. She's dedicated to protecting her client's public images, but her own life is full of strife, confusion and a sordid affair. But no one's perfect. Perhaps that's why we all have a soft spot for Ms. Pope.