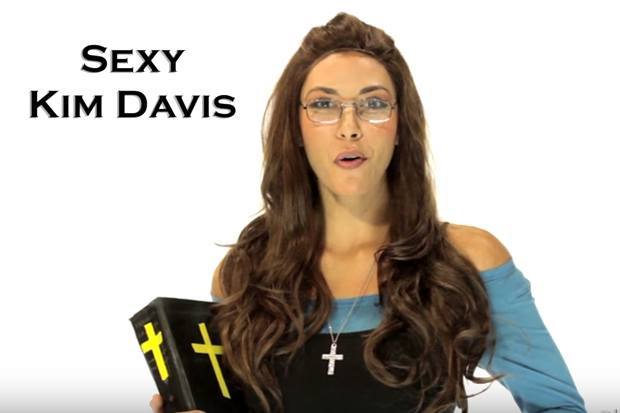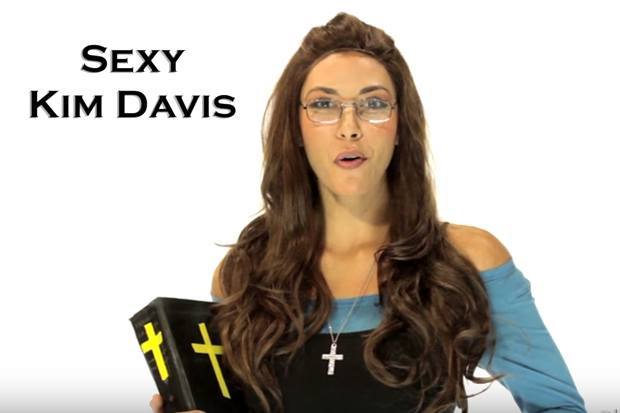 Halloween can be one of the best times of the year, but it can also be one of the most controversial, as people will dress as just about anyone or anything to get a laugh. Remember when Julianne Hough thought blackface was acceptable when she went as 'Crazy Eyes' from OITNB? Well, these are some of the controversial costumes we fear people will think are okay in 2015. We don't recommend any of these contentious ensembles unless you're looking to offend.
1. Caitlyn Jenner
The world was introduced to Caitlyn Jenner, previously Olympic champion Bruce, in May 2015. It only took a few months into the summer before companies started producing Caitlyn Jenner Halloween costumes based on her Vanity Fair photoshoot. But we don't condone dressing as the transgender celeb, because this costume is highly offensive and mocks the bravery of the famous athlete.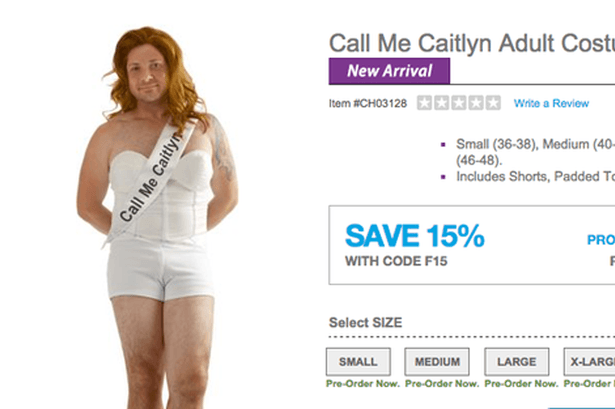 2. Kim Davis
Another touchy option that Halloweeners have this year is to dress as the conservative Kentucky clerk who famously denied gay couples marriage licenses after gay marriage was legalized in the state. All trick-or-treaters need for this costume is a long brunette wig, a Bible and a big mouth.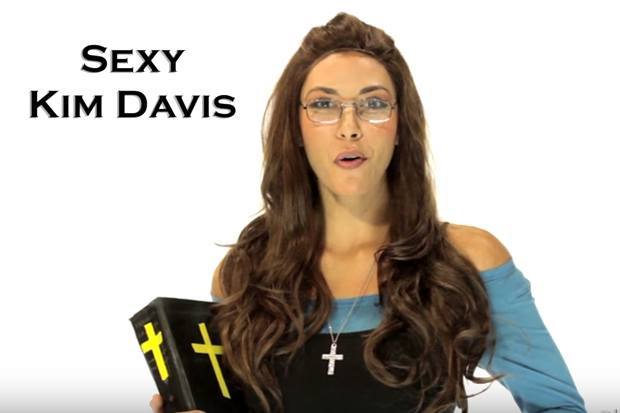 3. Donald Trump
Most likely some Halloween celebrators will choose to throw a rug on their head, apply some spray tanner, pout and call it Donald Trump. Don't forget to point your finger a lot and be disrespectful to women at your upcoming party. This could be a fun costume if don't run into any Trump supporters on October 31st.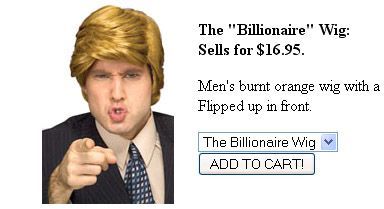 4. Rachel Dolezal
Maya Rudolph famously imitated Rachel Dolezal, the Spokane NAACP President, who was discovered to be Caucasian in June 2015, after posing as an African-American for much of her adult life. Costumers can opt for a large curly brown wig and recite "I don't understand the question" at their Halloween parties.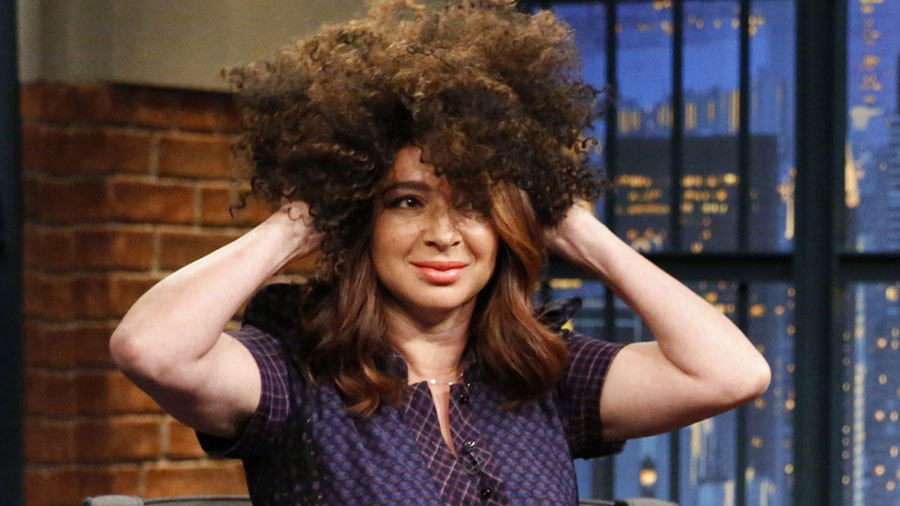 5. Sexy Ebola Contaminant Suit
The Ebola scare was one of the biggest events of the year. Many were traumatized when they heard that the deadly virus was spreading across continents. This highly insensitive costume is not recommended as Ebola is a very serious disease that has already killed thousands in 2015.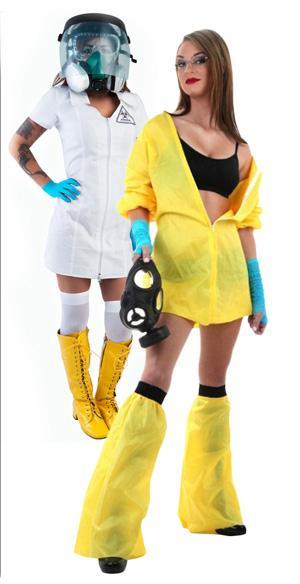 6. Illegal Alien
Immigration is one of the hottest topics in the 2016 Presidential campaign, so many may think dressing as an illegal alien is a topical costume this year. But this costume's take on illegal immigration is downright disrespectful, so we say skip this idea.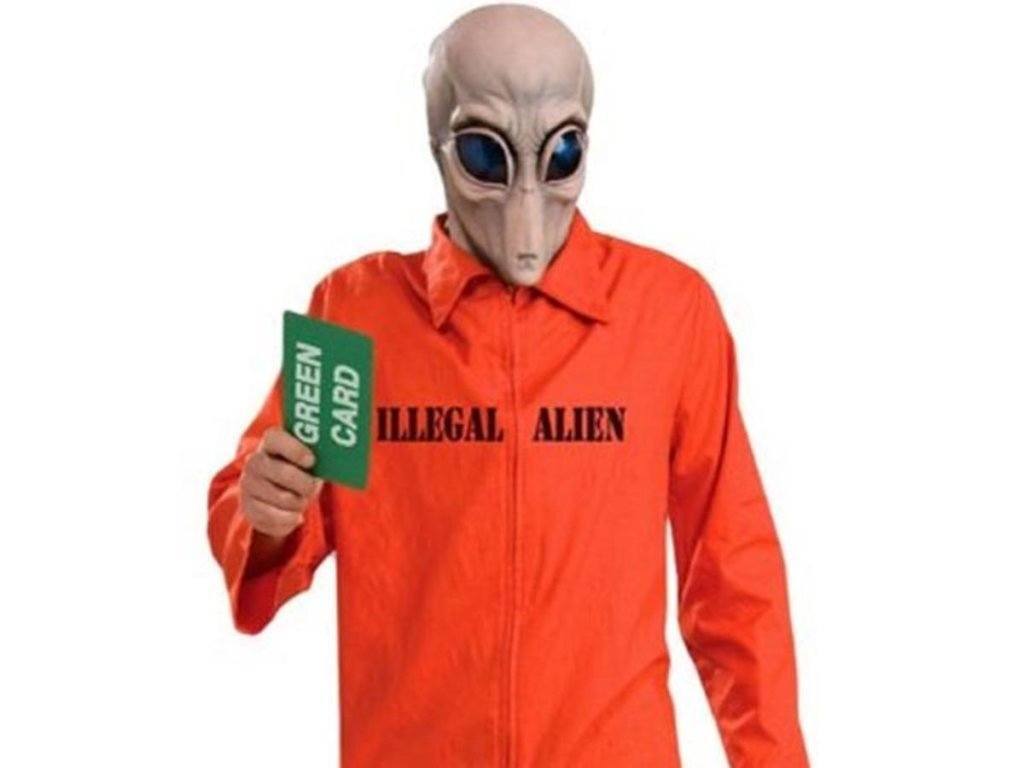 7. Walter Palmer
Walter Palmer, the Minnesota dentist who notoriously murdered a majestic lion in the African jungle, was the year's biggest a**hole. Palmer feared for his life after he was outed as Cecil the lion's killer. Social media users viralized the story and created hundreds of memes featuring the deplorable doc. Pretty Little Liars actress, Ashley Benson, recently teased that this would be her Halloween costume and she received tons of backlash, so we don't recommend you follow in her footsteps.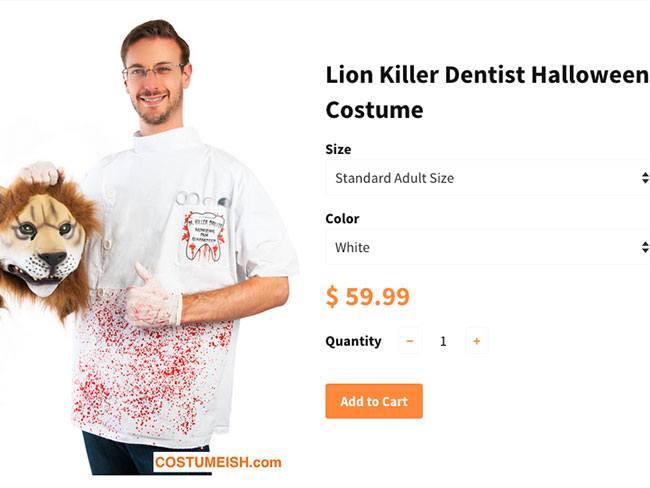 8. Bill Cosby
The 78-year-old comedian has had one of the worst years of his life, but rightfully so, as over 50 women have come forward claiming that they were drugged and sexually assaulted by Cosby in years past. Halloween goers who previously dressed as Cosby wore a ridiculous '80s inspired sweater and brought along some Jell-O, but this year the costumes will likely be much more controversial. We don't think this is a wise choice, considering the serious nature of the allegations against him.