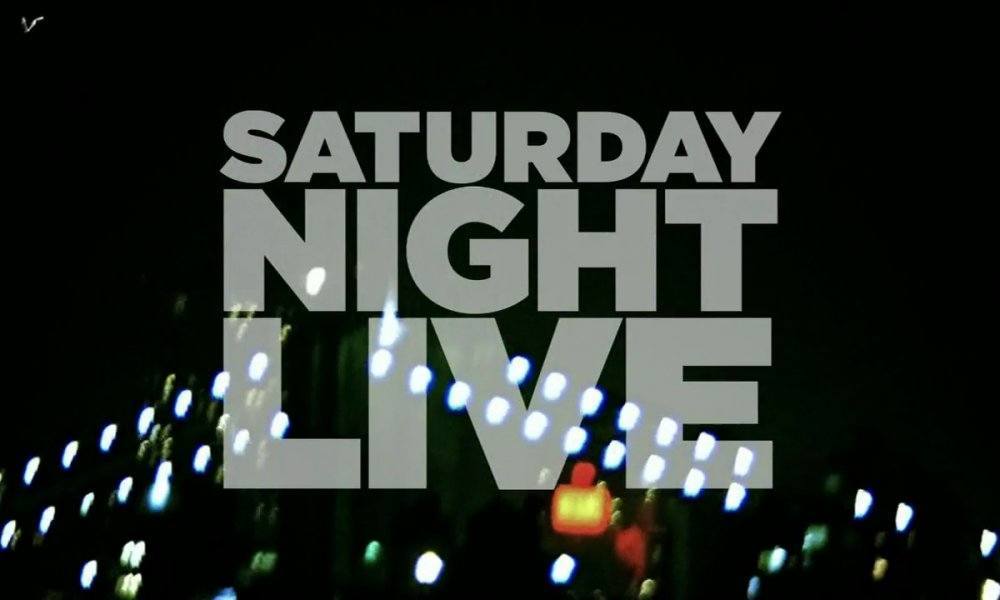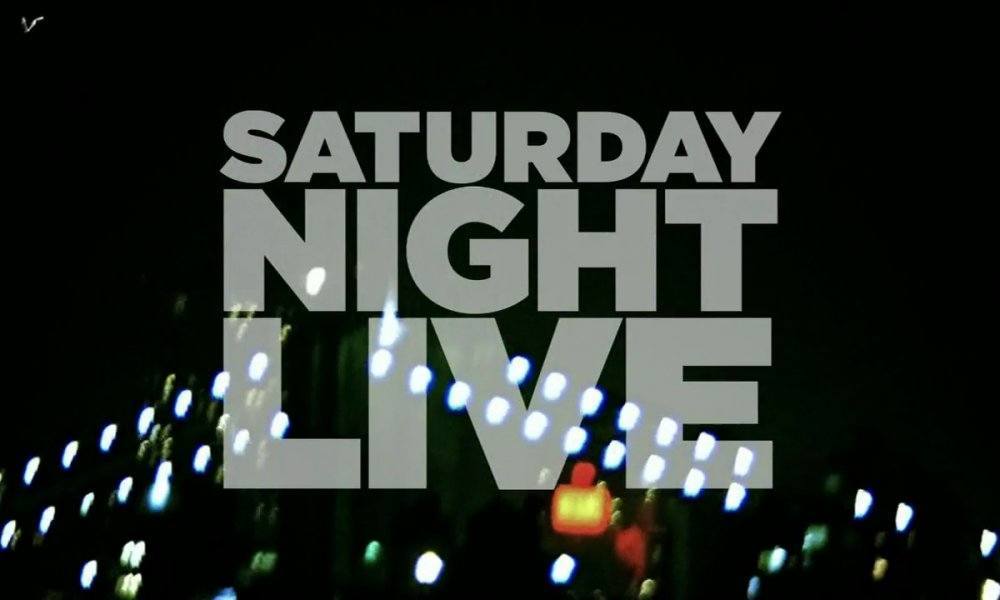 For more than four decades, a rotating troop of jesters have worked overtime to make sure you're laughing every Saturday night. Some of the biggest names in comedy have actually walked through the SNL studio on their way to legend status. Teenagers spanning more than three generations have stayed up late on Saturdays to see what the sketch comedy show could cook up. Along the way, the series has become an unkillable part of TV history, something that you have to respect (even if it's only occasionally funny these days). Here, for your consideration, are some things you might not know about Saturday Night Live.
1. The Big Idea
Originally called NBC's Saturday Night, the show didn't become SNL until a rival ABC show — the similarly named Saturday Night Live with Howard Cosell — went off the air in 1976. Lorne Michaels really had something special in mind, though, as he once pitched the show as Monty Python meets 60 Minutes.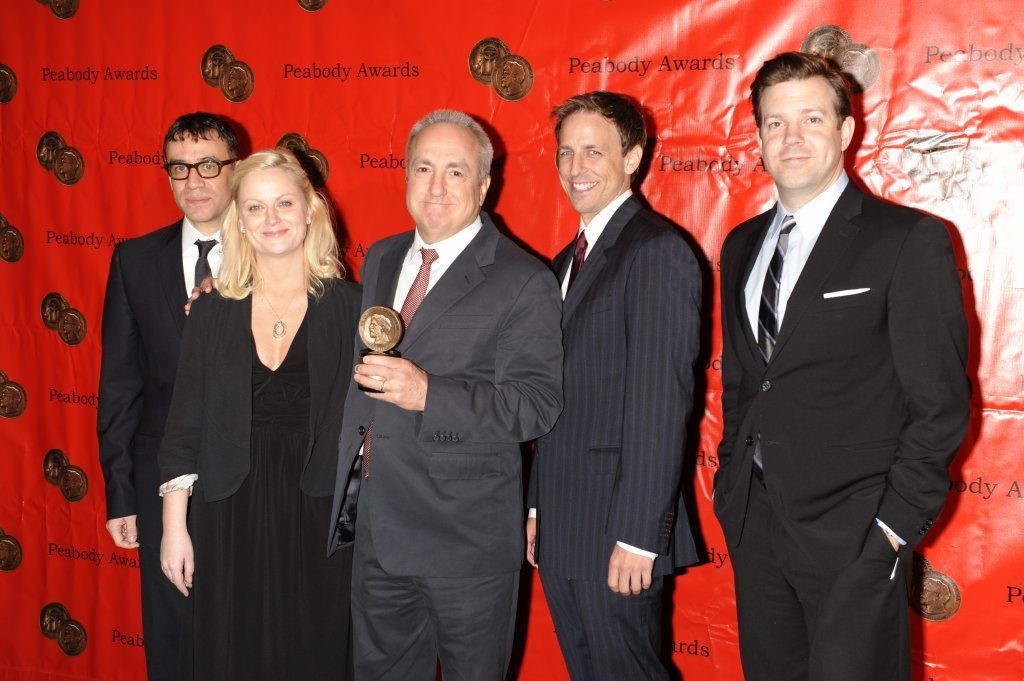 2. Live From New York …
The show's signature line has been uttered by Presidents, celebrities, heads of state, and even religious figures. Of course, the very first person to utter those famous words, "Live from New York, it's Saturday night!" was original cast member Chevy Chase.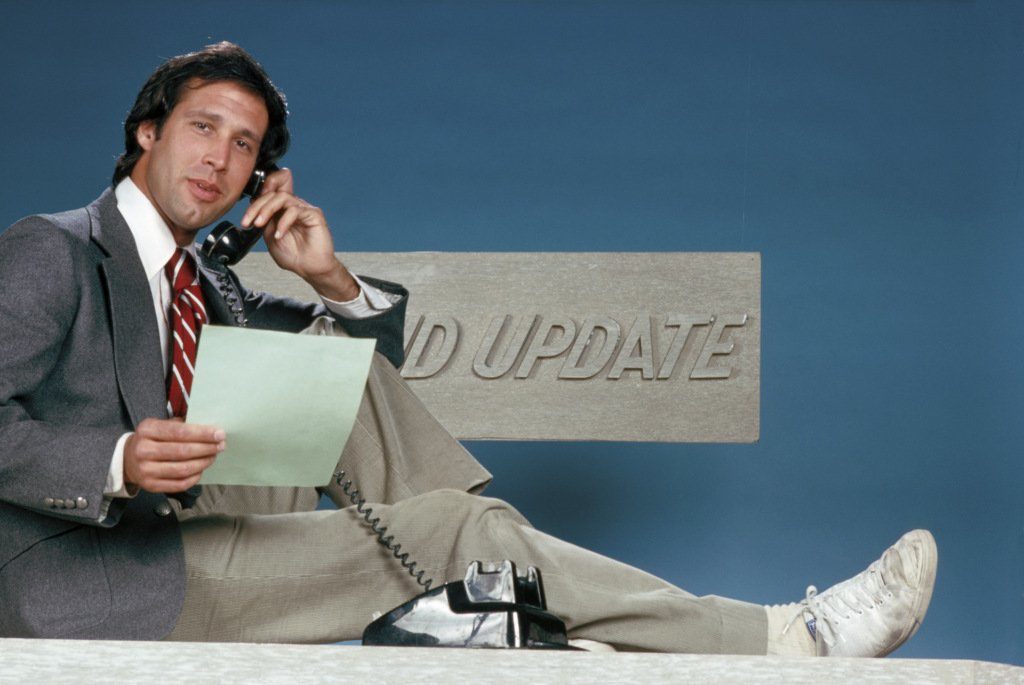 3. I'm a Friend of George
The original director of Saturday Night Live, Dave Wilson, directed every episode of the show from 1975 to 1986 (he's actually only one of four people to hold the job). Of course, he only got the job by telling Lorne Michaels that he was buddies with George Carlin. The truth is, Wilson and Carlin went to camp together as kids, but were in no way friends.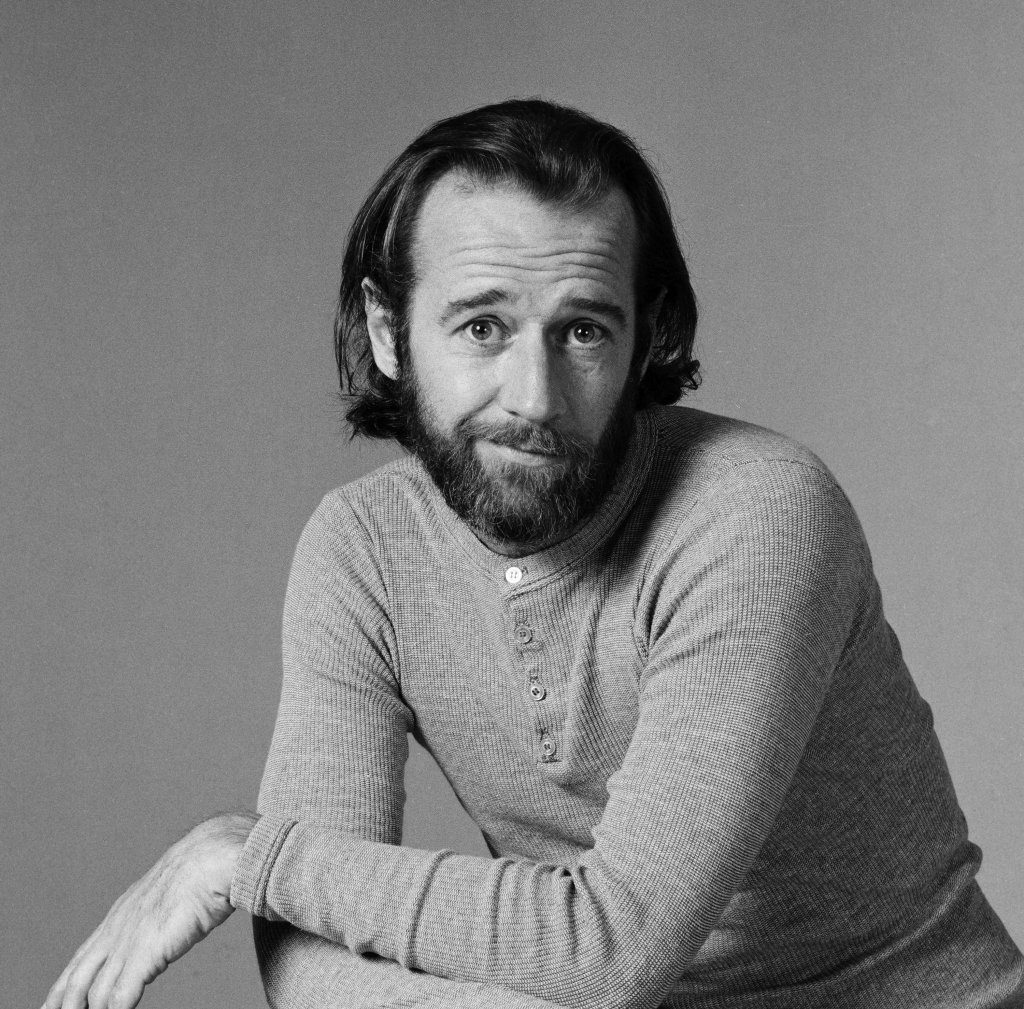 4. Eddie Murphy's Pity Vote
Originally, Eddie Murphy was cast as an extra on the show. He only got that job because he called the show's talent coordinator every day for a week and spent several minutes each day pleading with him for the job. The TC brought Murphy in as an extra, but also gave him a pity audition, which Murphy freaking nailed (duh) thus earning a cast spot. Once his star status rose, he had the opportunity to host the show that he was also part of the cast for – the only SNL-er to have done that.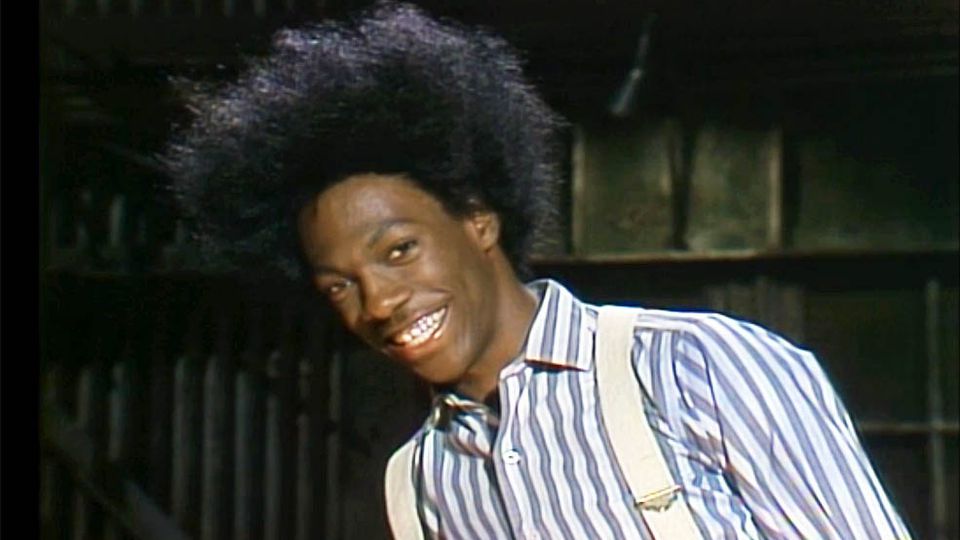 5. Anthony Michael's Cue Card Stalker
At one point, short-lived cast member Anthony Michael Hall said that one fan became obsessed with his performance and even took to mailing in video tapes that he'd edited together. These tapes consisted solely of sketches in which Anthony Michael Hall was clearly reading from cue cards.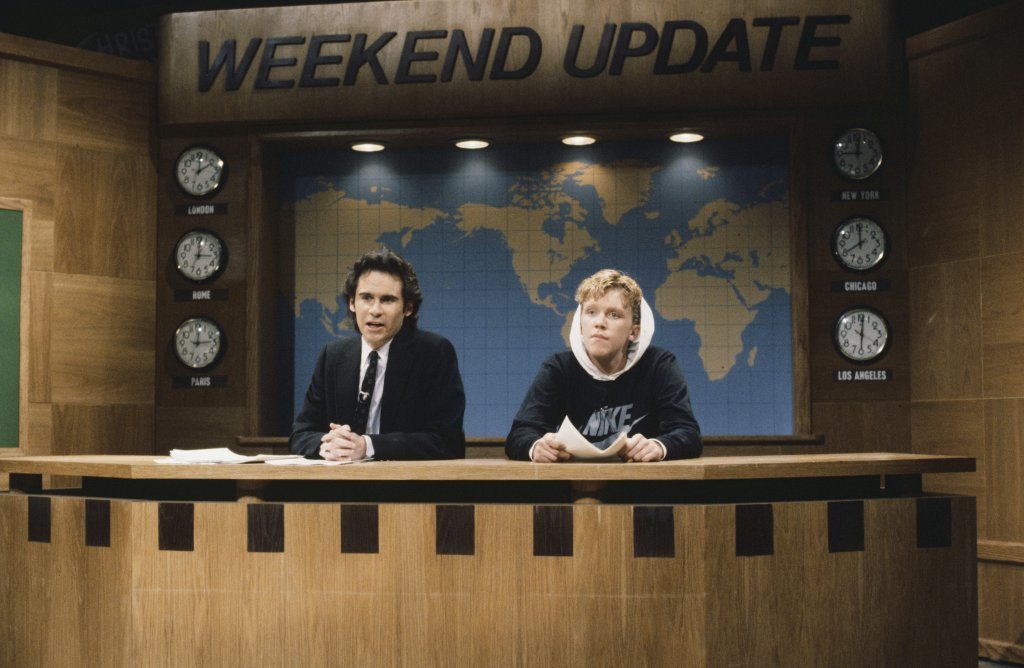 6. Party Time, Excellent: Part 1
Mike Myers originally had to fight to get Wayne and Garth on the air. Several of the show's writers — including Conan O'Brien — told Myers not to do the sketch. When the skit actually made the air, it was put on in the unfavorable final spot … Of course, two movies later and Mr. Myers is the one laughing.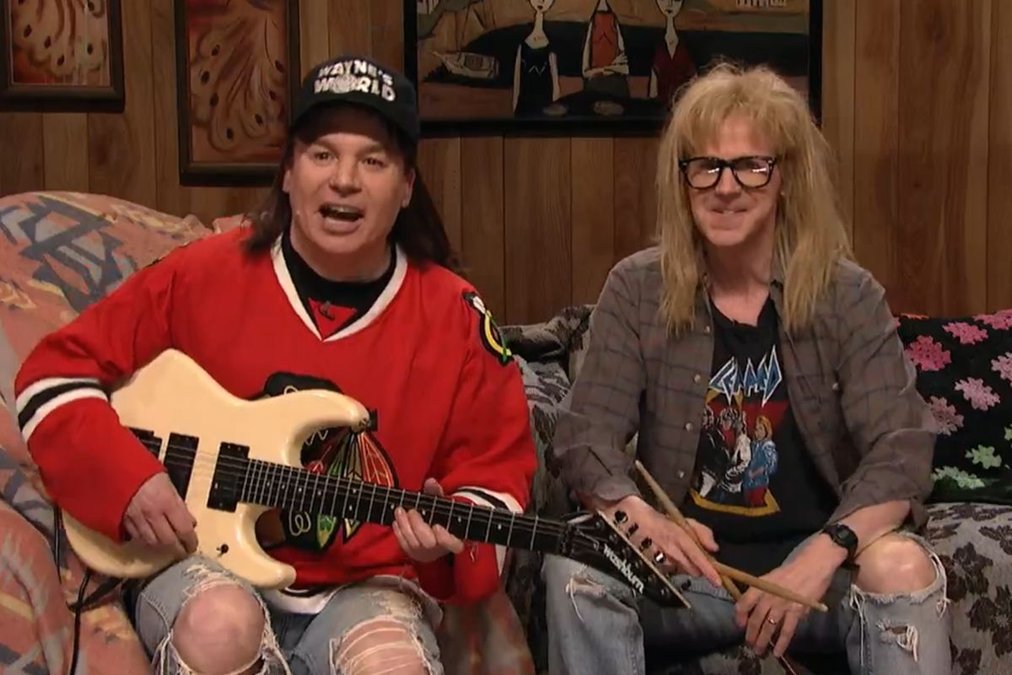 7. Party Time, Excellent: Part 2
Speaking of Mike Myers, his movie — Wayne's World — actually stands as the highest grossing SNL film of all time. When it was at the box office, it took in more than $180 million. The lowest grossing SNL sketch-turned-movie was It's Pat, about the show's androgynous character. That netted about $60,000.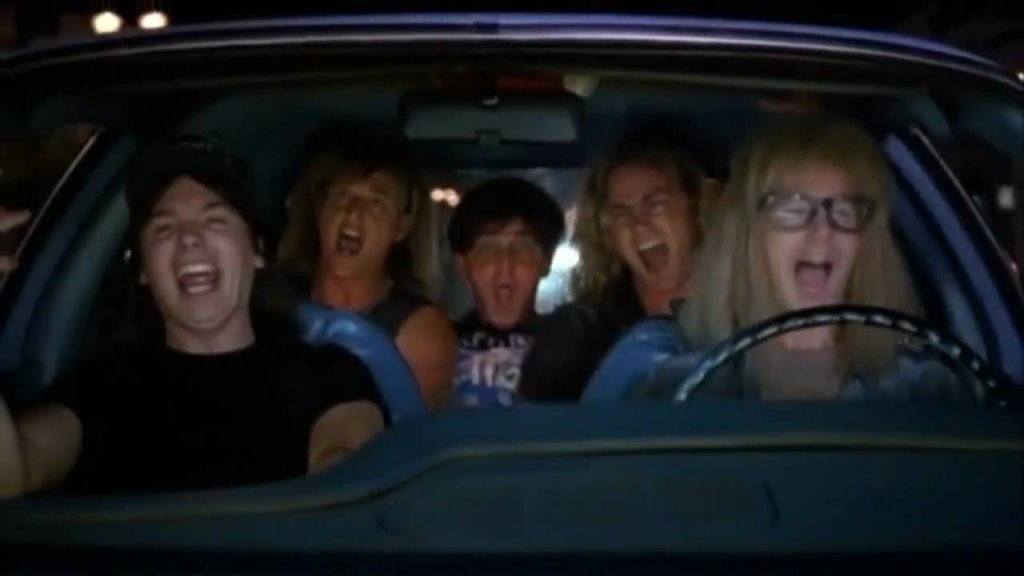 8. Banning Andy Kaufman
In the history of the show, Andy Kaufman is the only one to actually be banned from performing. Kaufman was an on-again off-again part of the show from its inception, however, after a series of increasingly experimental stunts, a public vote was held among viewers in which Kaufman was banned. He lost by more than 30,000 votes.
9. Almost Anchors
Okay, here's a quick list of the people who ALMOST got a job as an anchor on Weekend Update. Jason Sudeikis almost beat out Seth Meyers. Jeffrey Ross almost beat out Tina Fey and Seth Meyers. Kevin Brennan almost got the gig over Colin Quinn. Marc Maron wanted to replace Norm McDonald, and Laura Kightlinger was almost McDonald's co-anchor before he put the kibosh on it. Al Franken tried to oust Kevin Nealon but got turned down.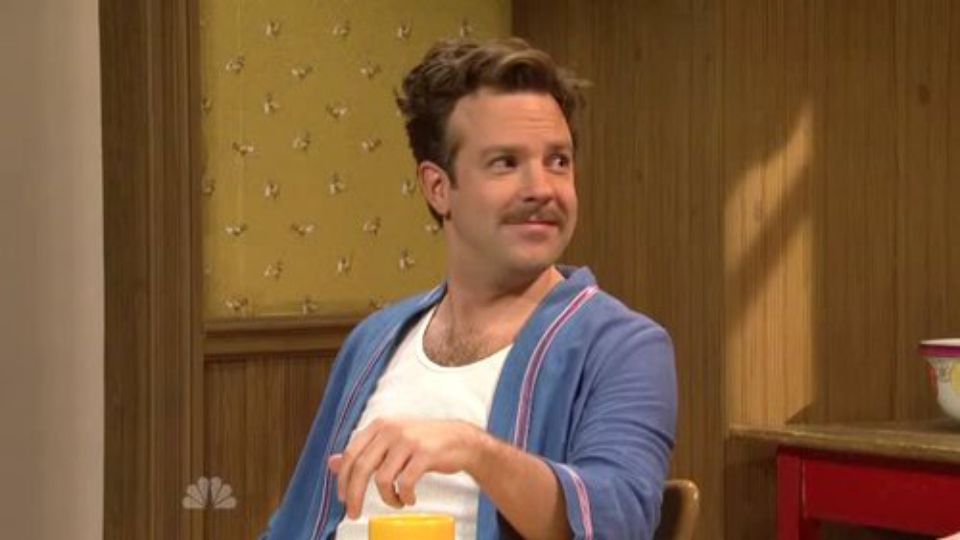 10. Murphy Doesn't Think He Got Enough Credit for Saving the Show in the 80s
Rumor has it Eddie Murphy had a falling out with Lorne Michaels and some of the cast after leaving SNL. Apparently the comedian doesn't think he got enough credit for saving the show back in the '80s. He was oddly absent from any Saturday Night Live reunions or specials prior to a brief (and awkward) appearance on the 40th Anniversary, and some say the reason he never came back is due to a quip David Spade once made on camera about Murphy being a "falling star". Spade claims that he received an irate call from Murphy the week after.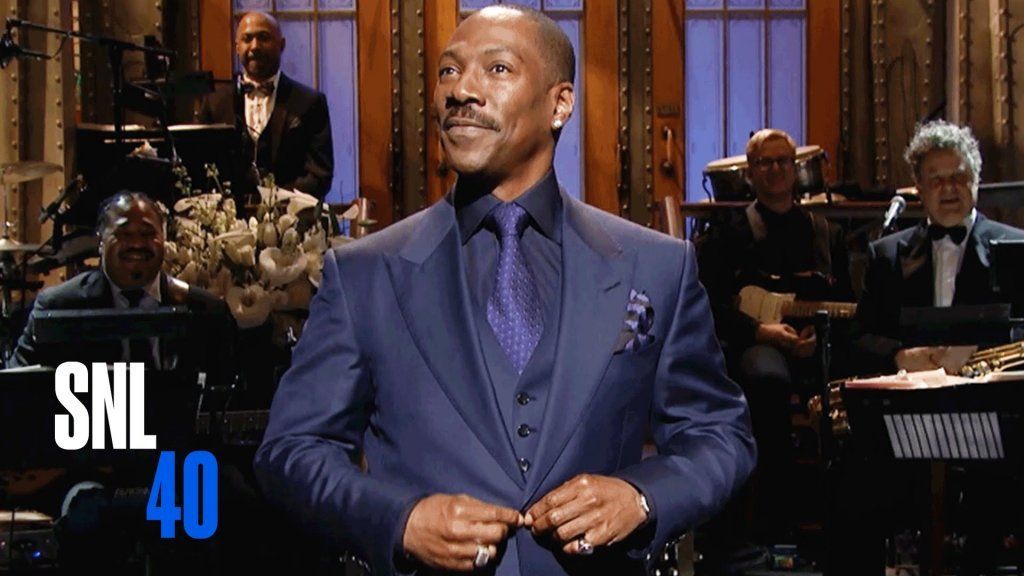 11. Sandler and Farley Didn't Exactly Quit
It may not have been super easy to spot in the midst of the fact that Chris Farley and Adam Sandler had thriving movie careers before and after their departure from the show, however, their screen success wasn't the reason the two comedy superstars left the show. They were fired.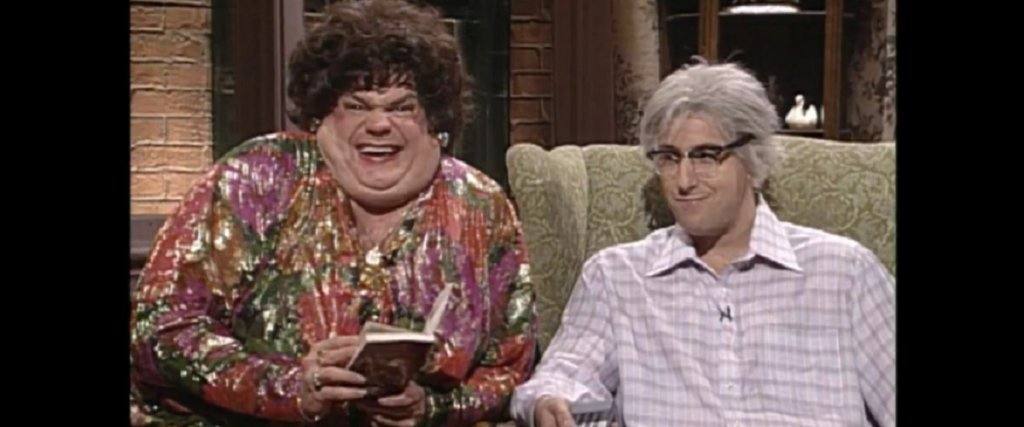 12. Best. Hangout. Ever
At one point early in the series, Dan Ackroyd and John Belushi rented a bar for SNL afterparties to be held. Of course, the men who would become the Blues Brothers actually played their own live music at the bar, and even rustled up some celebrity accompaniment from time to time. Keith Richards and James Taylor are just some of the names who played along.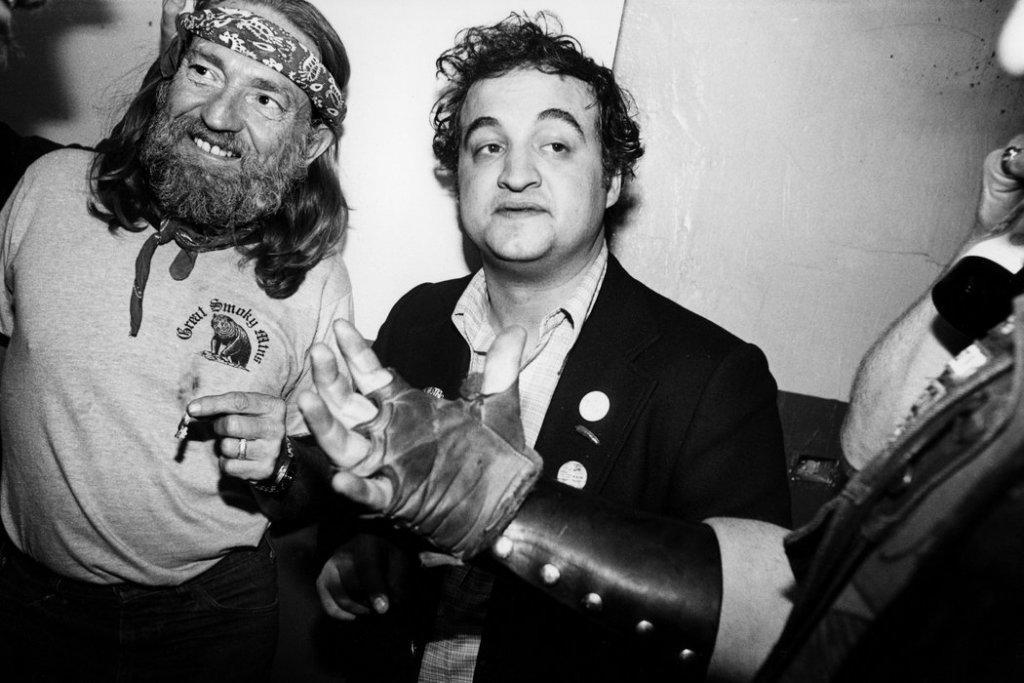 13. Steven Seagal Is Considered the Show's Worst Host…EVER
According to the writing staff behind the scenes at SNL, Steven Seagal is considered the show's worst host in history. Legend has it, at one point the actor actually recommended a sketch in which he'd play a rape counselor who tried to sleep with his patients. Yeah, there are no words for this.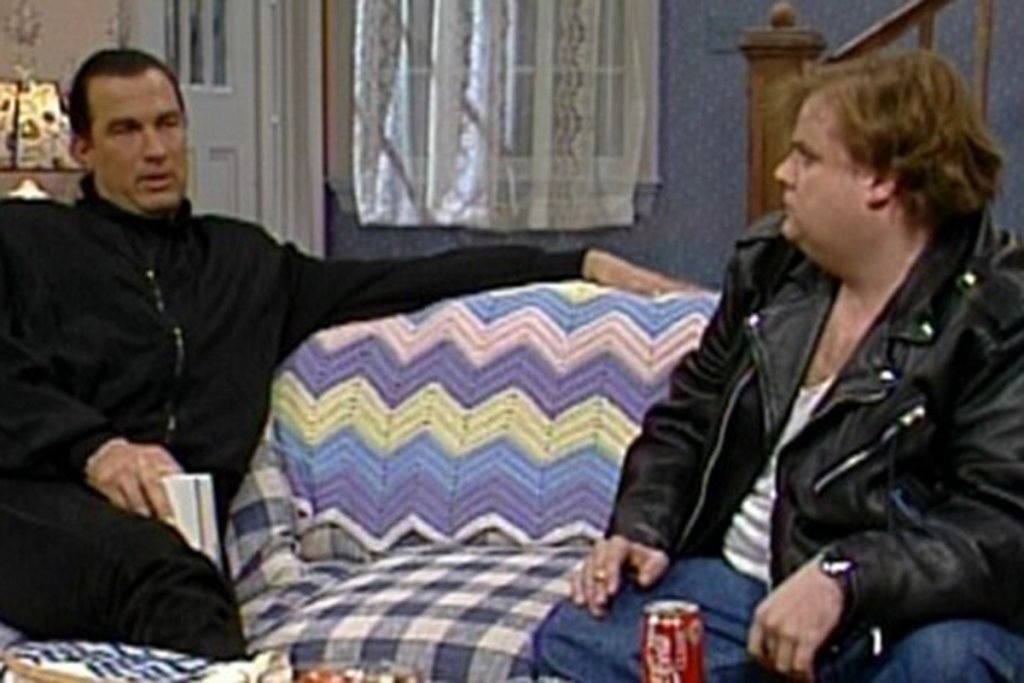 14. SNL Was Almost Cancelled
Lorne Michaels actually left SNL after the first six seasons. Unfortunately for the show, none of the subsequent cold runners could get the job done (one guy actually killed the show's iconic cold open), so NBC threatened to cancel the show unless Michaels came back to the helm.
15. The Real King of Late Night
In the mid-seventies, Johnny Carson called the shots on TV after the sun went down and the news finished up. So, when he felt like taking a little more time off during his rigorous weeknight schedule, he told the NBC brass to stop playing Tonight Show reruns on weekends (so he'd have something to show when he was out of the office), which forced them to come up with a new show. And voila, SNL was born.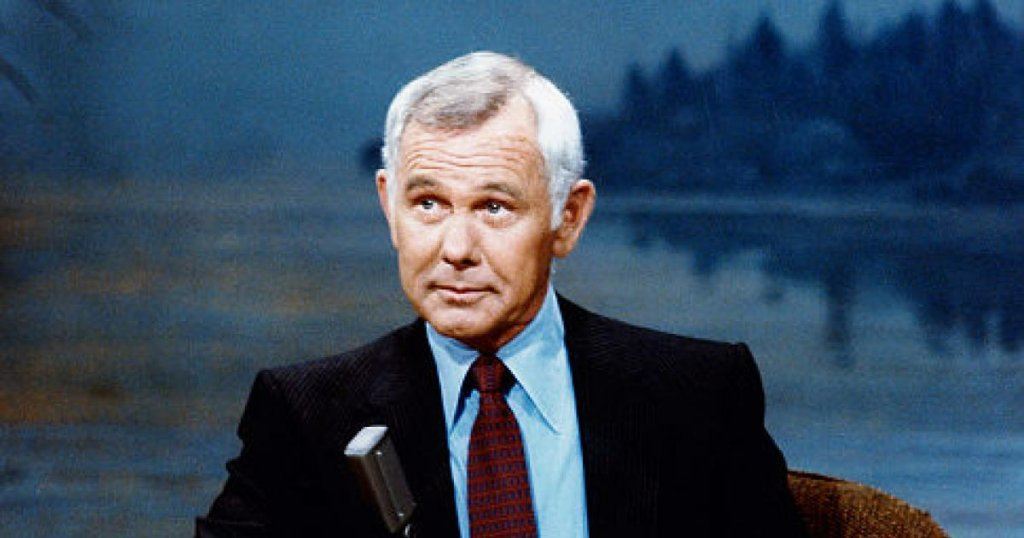 16. A Quick Note About Charlie Barnett
Initially, Eddie Murphy wasn't going to get hired. Comedian Charlie Barnett was actually chosen over him, though, he had to be let go once people on the crew discovered that he was illiterate. After that, the show's talent coordinator threatened to quit if Murphy wasn't hired.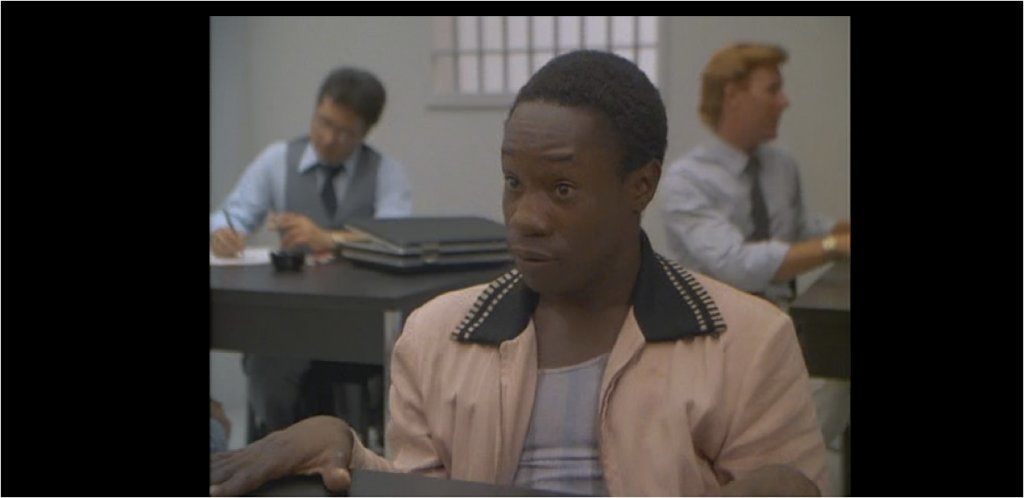 17. SNL Rejects
Here are some of the big names in comedy who were actually rejected by Saturday Night Live: Louis C.K., Lisa Kudrow, Paul Reubens, Stephen Colbert and Marc Maron. That's a lot of talent.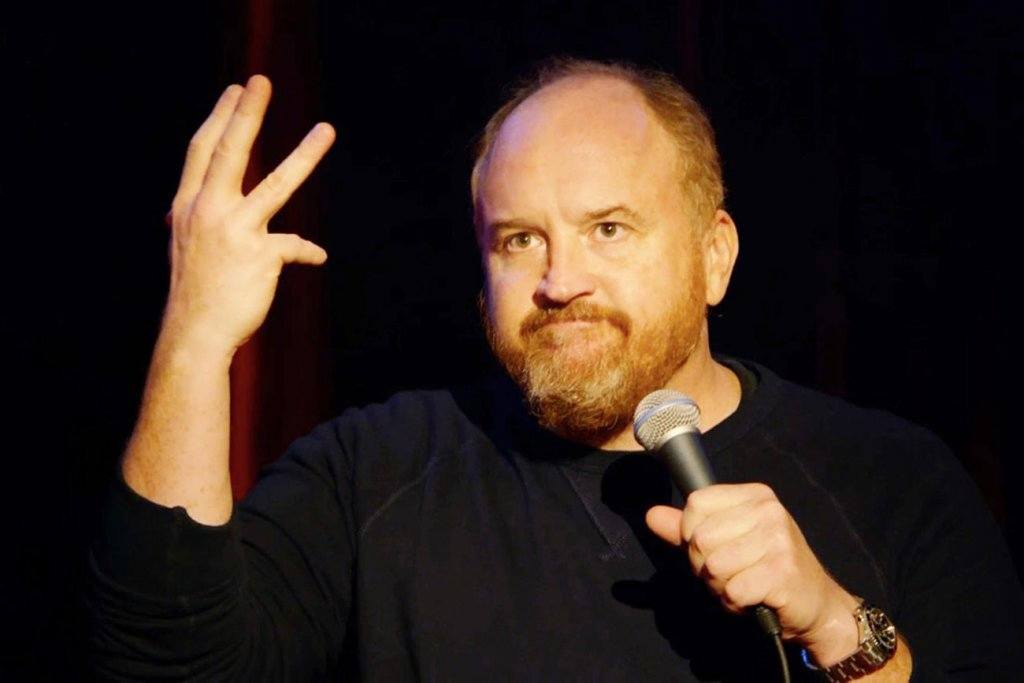 18. He's Chevy Chase and You're Not
According to most cast members (and the cast of Community), the all-time least-liked member of the SNL cast was Chevy Chase, who was both pompous and offensive. At one point he suggested a gay cast member actually play an AIDS patient visiting the doctor.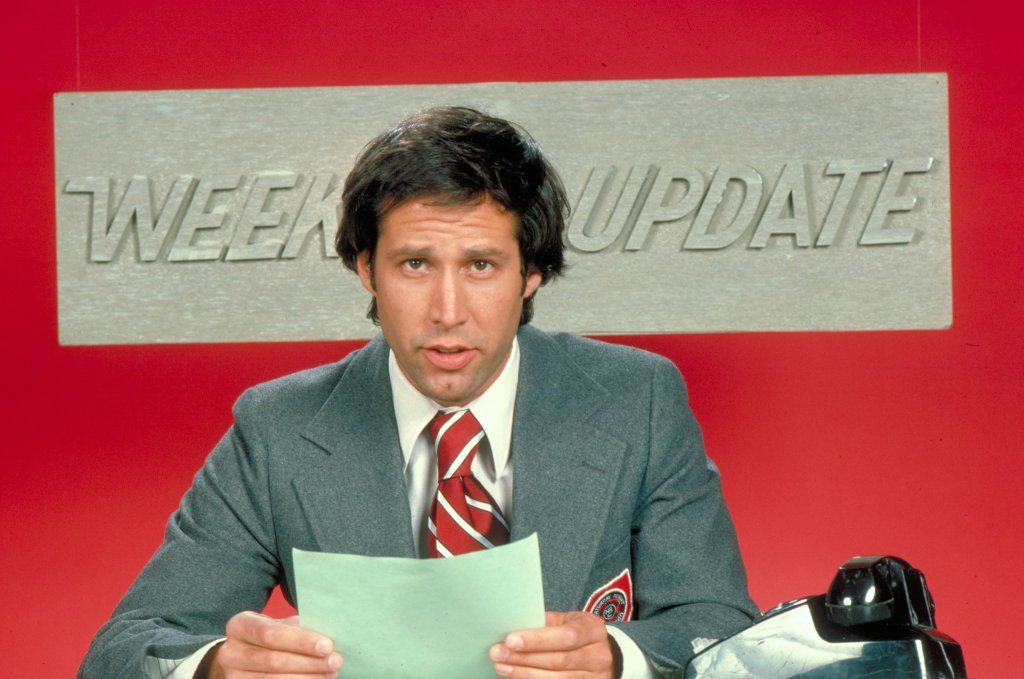 19. Guess How Much the Cast Made
The original SNL cast (formerly called the Not Ready For Prime Time Players) made a mere $750 per week at first. They were no doubt all grateful for the gig.
20. Both Steve and Dan were Wild and Crazy Guys
Steve Martin and Dan Aykroyd had both developed similar immigrant characters independently, long before SNL. While working on the show together, they decided to make them brothers and the socially inept Festrunk guys became comedy classics.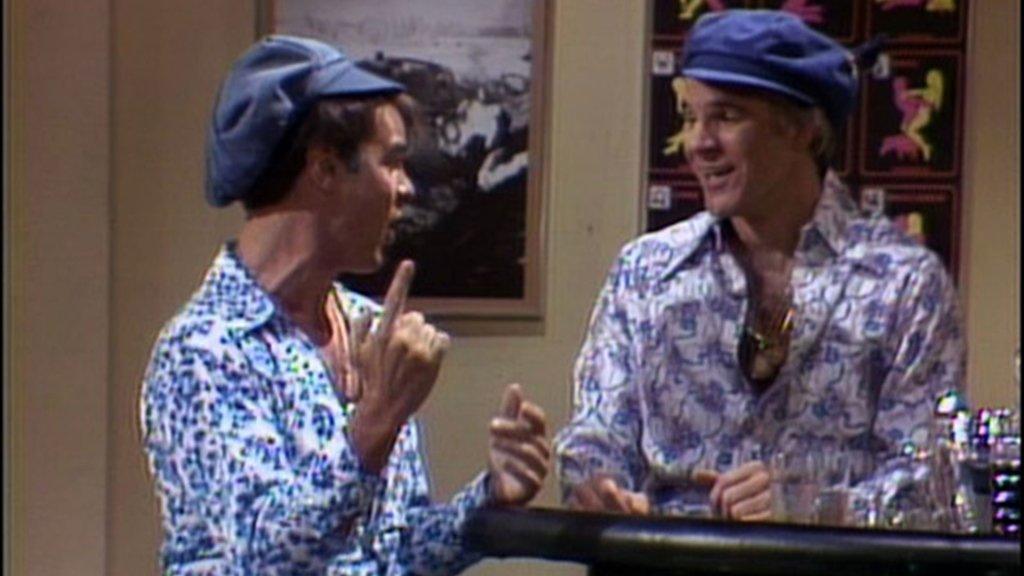 21. Chris Farley Actually Stole John Belushi's Pants
Anyone who's ever laughed along to Tommy Boy or Black Sheep won't be surprised to discover that Chris Farley was a huge fan of John Belushi. The fandom went so deep however that, when Farley once found a pair of the superstars pants in the studio, he actually stole them.