Hollywood sets the fashion standard for the red carpet rather high, and it's not always possible to live up to the expectations. Still, one expects celebrities to consult the mirror on the wall before taking to the red carpet. Here are 10 celebrities who committed a major red carpet fashion faux pas.
1. Gwyneth Paltrow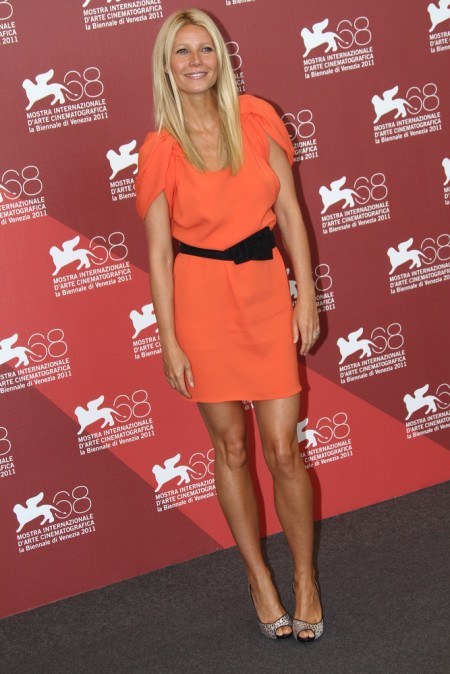 Gwyneth Paltrow is often on the best dressed lists, but she has had her share of fashion fiascoes too. The orange ensemble she wore to the 2011 Contagion screening may be her worst. Her dress was bulging at all sides, and gave a rather lumpy impression, which we wouldn't expect from someone who's known for being extremely figure conscious.
2. Christina Aguilera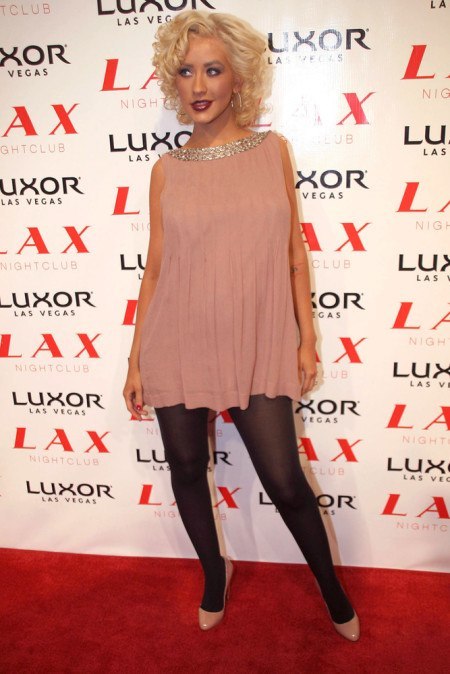 Aguilera had yet to announce her pregnancy, and so she was often criticized for her rather chunky appearance. Then it became apparent that she was with child at a pre-VMA party in 2007, appearing in a billowing baby doll dress. Paris Hilton outed her when she congratulated "the most beautiful pregnant woman in the world". We're not sure if Aguilera was impressed by this compliment.
3. Lindsay Lohan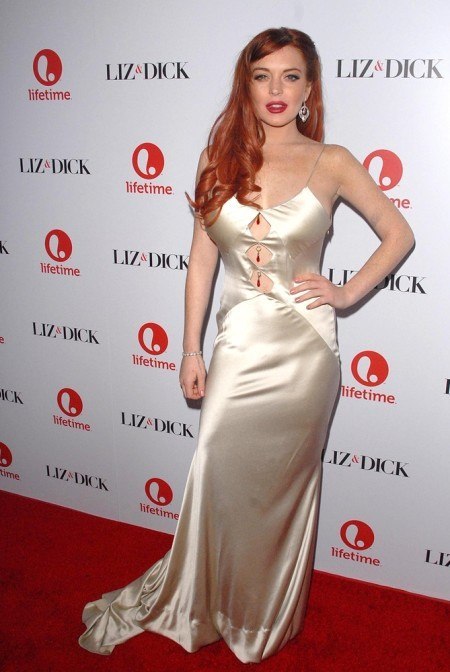 As beautiful as her figure may be, it seems Lindsay's fashion sense has taken a voluntary retirement. She turned up at the premiere of her film Liz and Dick in a white gown, which we presume was meant to create a gorgeous look. Unfortunately for her, the dress did not fit her curves at all, and she looked rather trashy. Given that her performance in the film was criticized as well, Lohan would do well if she took some fashion lessons along with her acting ones.
4. Miranda Kerr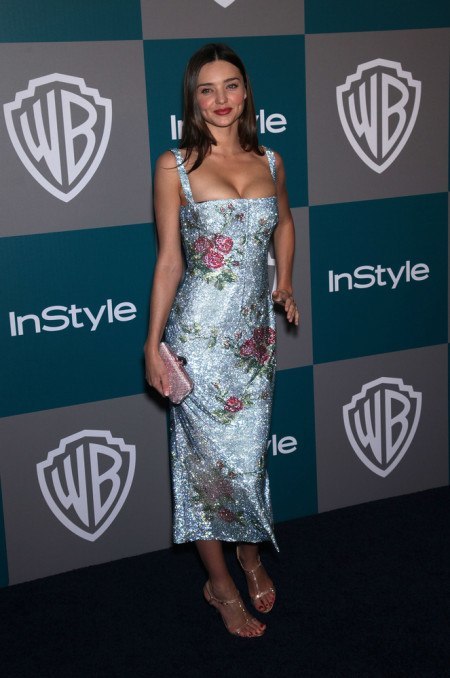 It's hard to go wrong with a Victoria's Secret model's perfect bod. Even a sack should look good on her. Sadly, Miranda Kerr's sparkling D&G dress worn at the 2007 Golden Globe after party was a big fashion faux pas.
5. Cameron Diaz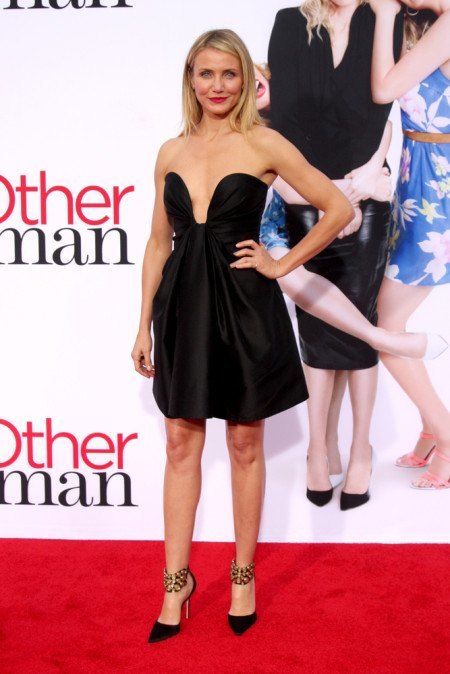 Diaz usually has good fashion sense, but this black dress was all wrong. That plunging neckline is a bit of a disaster.
6. Rihanna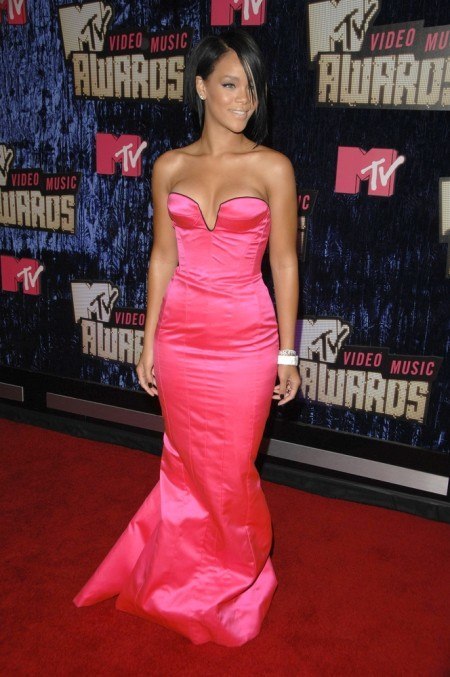 Rihanna has the curves and knows how to flaunt them in unconventional ways. One of the hazards of being fashion forward is that, on occasion, the look doesn't work. In this picture, her bright pink Armani gown is threatening to take leave of her bust. For this reason, Rihanna's 2007 VMAs appearance did not get the acclaim that it usually deserves.
7. Anne Hathaway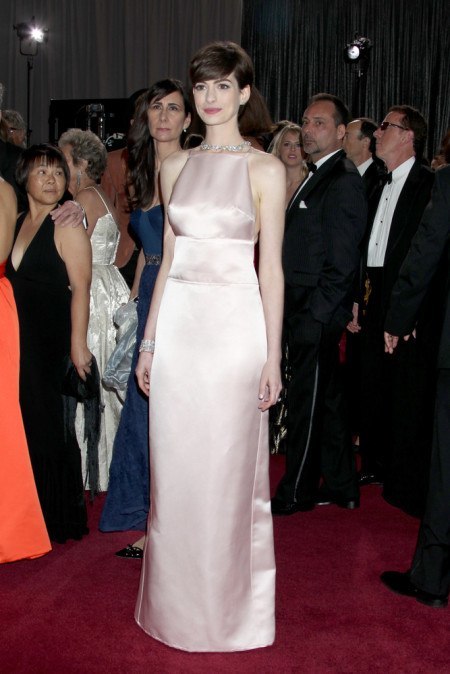 Hathaway is a great actress, and the Best Actress award she recently won at The Oscars is sufficient proof of this. Sadly, the plain white gown she wore to the ceremony wasn't as good. The nipple area appeared distorted, giving the talented actress an unenviable spot on a number of lists of the worst dressed – including this one. Definitely a fashion faux pas.
8. Katie Holmes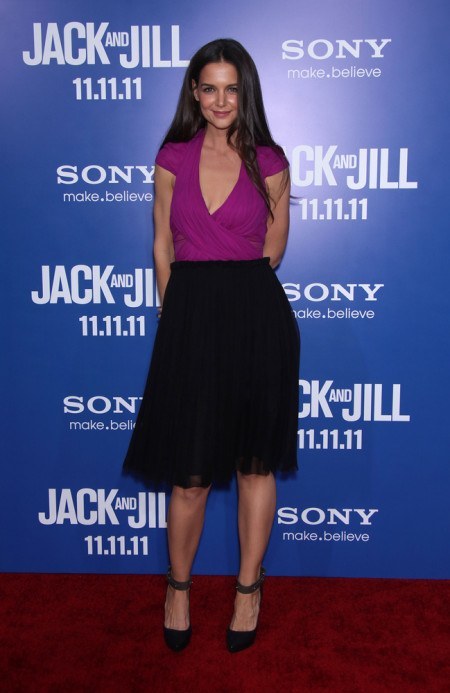 The Dawson's Creek actress chose to wear a dress from her own fashion line – Holmes and Yang – to the Jack and Jill premiere. The dress did nothing to promote her brand however. It suggested awkwardly wide hips (which actually don't exist). Worse, the top of the skirt appears to have been rolled a few times, and the designers missed the mark with the length of the skirt. It just looks awkward.
9. Kim Kardashian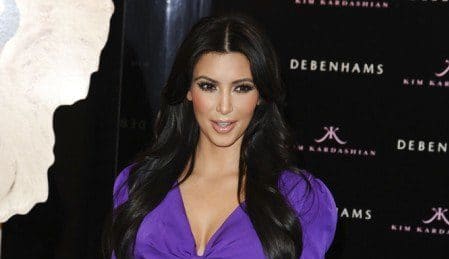 This Kardashian loves her Gucci, but this criss-cross dress that she recently wore did nothing for her figure. The skin peeking out at her waist looks like it has been forced into a strait jacket, and the dress looks too tight to be comfortable. The only fashion statement this makes is a fashion faux pas.
10. Jennifer Aniston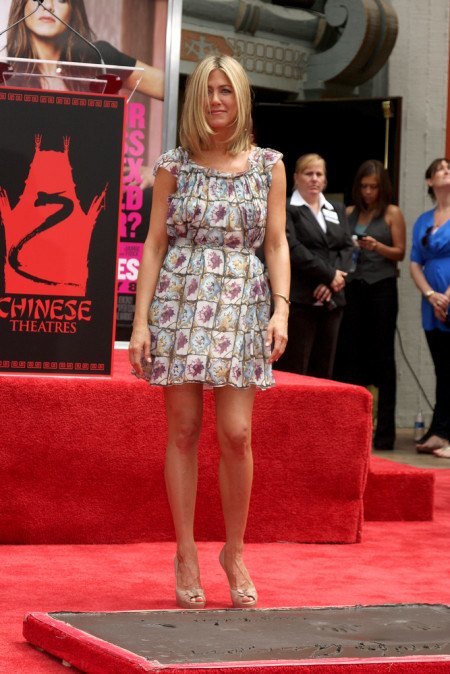 For someone who tends to dress in natural hues, we were happy to see Jen finally add a bit of color to her wardrobe. It turned out to be a lot worse than we could have imagined. The bright dress she chose swelled out too much in the chest area, providing the star with a top-heavy look that did nothing for her yoga-toned body.