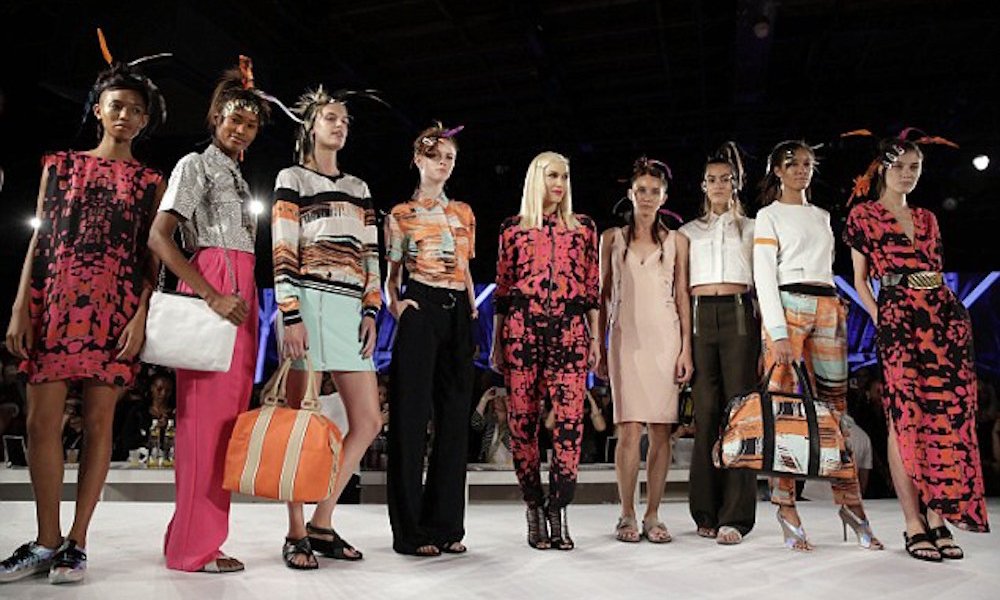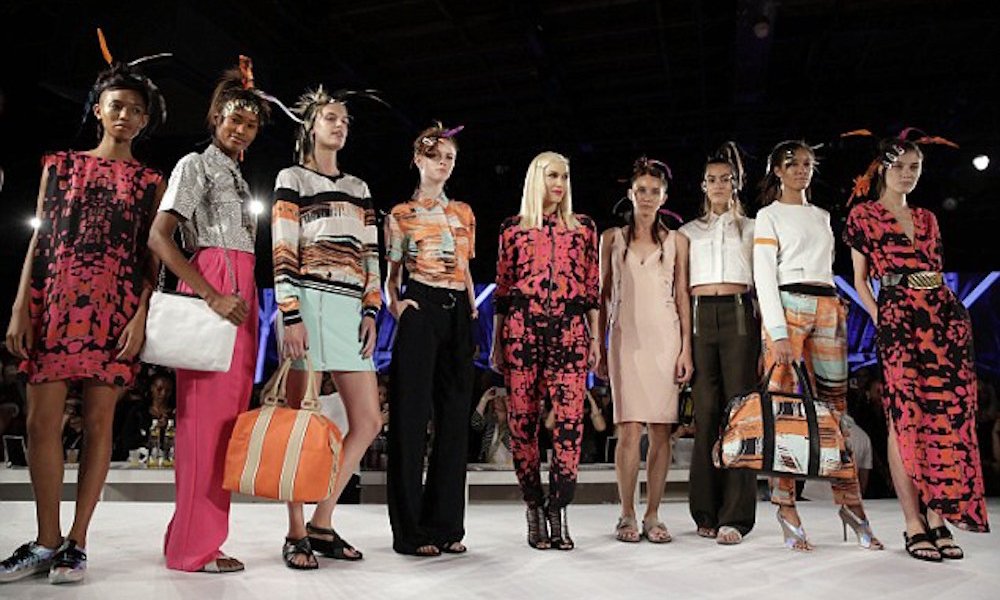 Gwen Stefani is more than just a mom, TV personality, and a rocker. The style maven has cemented herself into the fashion industry as an influential designer of a multi-faceted label. Her L.A.M.B. brand was launched back in 2004 as a clothing line. But today, it includes various product lines for the No Doubt frontwoman's gaggle of adoring, fashion-loving fans.
L.A.M.B. may not have the clout that major labels such as Chanel, Valentino, and Prada have; but it has proven to be a credible force to be reckoned with in the industry. Here are 12 interesting facts about the fashion line.
1. Many Collections Are Inspired By Her Music
With music being such a big influence in her life, it's really no surprise that it serves as an inspiration for many of Stefani's collections. In Spring 2015, the musician paid homage to her song "Rock Steady" in a collection that she described as being "happy, colorful, and exciting." When talking about the collection, she referenced the song and called it one of her favorite No Doubt tracks. The tune was all about survival and a rebirth, and those are two words that were infused in the style of each and every piece of the collection.
2. She's Hands On With Each Collection
She's not the first celebrity to launch a clothing line, but she just might be one of the few that's actually hands on when it comes to each collection. For her first New York Fashion Week appearance, Stefani would rush to her SoHo studio after rehearsing for her concert. She spent countless hours putting the finishing touches on each piece to make sure the show went off without a hitch.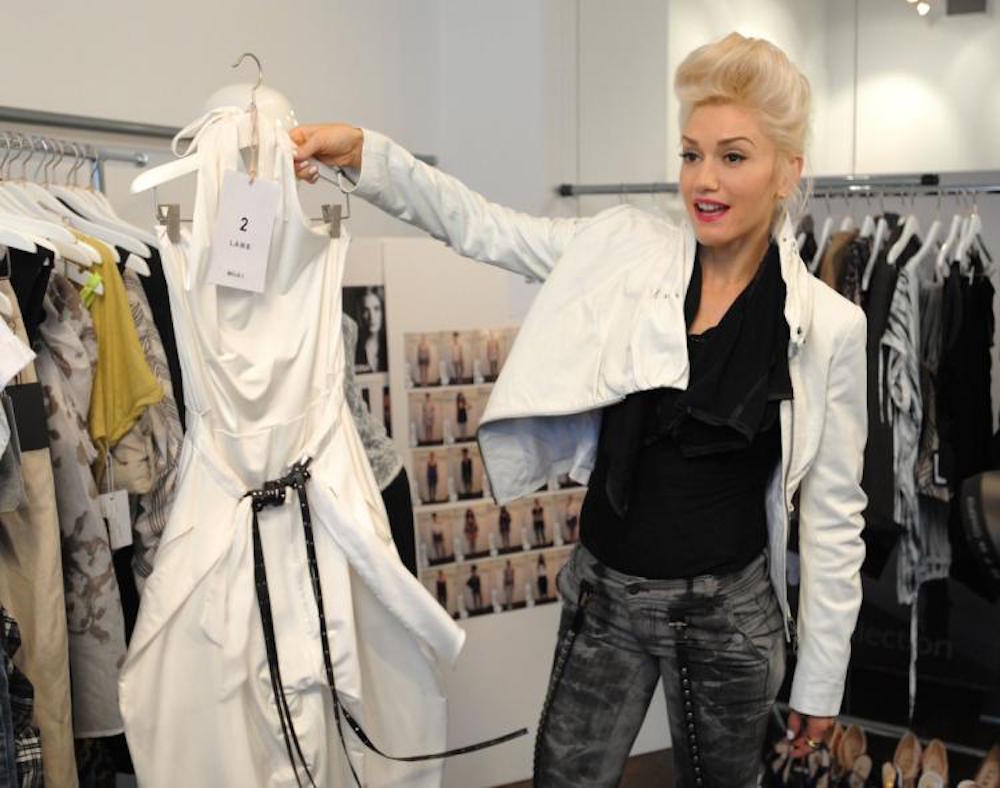 3. The Brand Started as a Handbag Collection
Although L.A.M.B. launched in 2004, it wasn't Stefani's first foray into fashion. Back in 2003, the singer linked up with sportswear brand LeSportsac to create a capsule collection of purses and duffle bags. It was at that time she came up with the gothic logo and the name L.A.M.B. for her collection. It was named after her childhood dog, and she also defined the now infamous acronym as "Love, Angel, Music, Baby."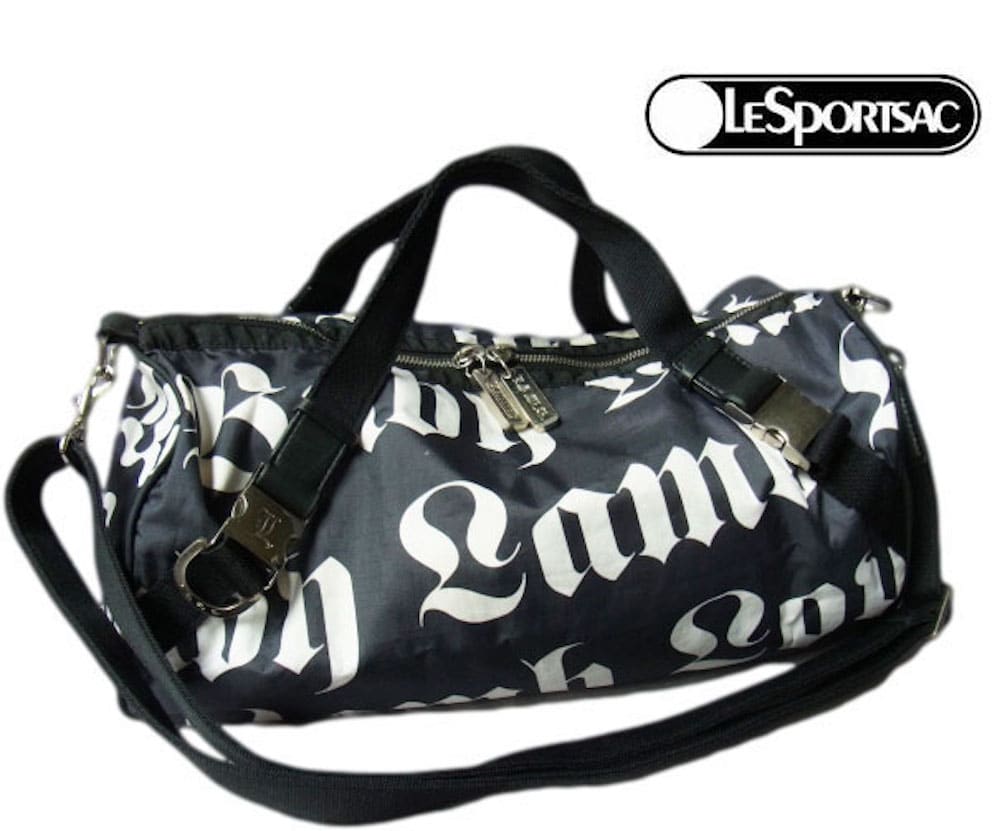 4. Designing Came Naturally to Her
Although her name and popularity definitely helped her get her foot in the fashion world, she probably would've eventually gravitated towards that sector anyway. She had been making clothes all of her life, and she stated, "I don't know how many fittings I've been in since I was 3 years old." Even in her early days of No Doubt, she sewed most of her on-stage costumes by hand.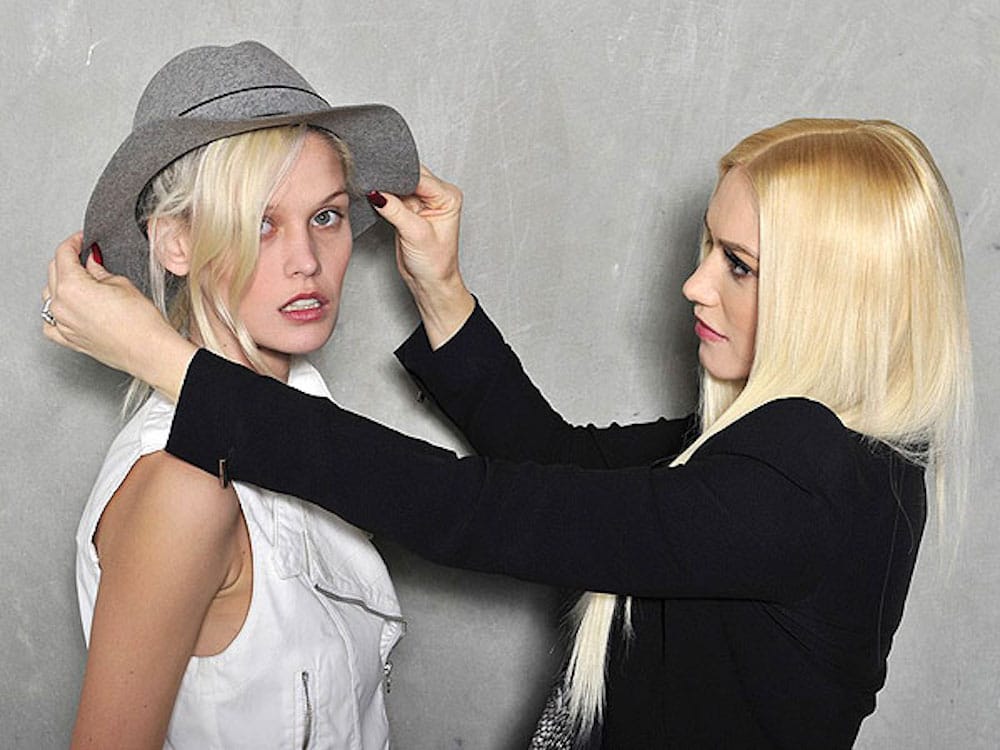 5. She Designs Custom Pieces for "The Voice"
With her gig as a co-host on "The Voice," it affords Stefani the perfect opportunity to showcase some of her LA.M.B. pieces on a national level. Many of the brand's items that she wears on the hit TV show are custom-made pieces that are tailored to perfection. Stefani says it's all about how the clothes appear on camera, but she also has to make sure everything looks flawless when she's standing and when she's swiveling around her big red chair!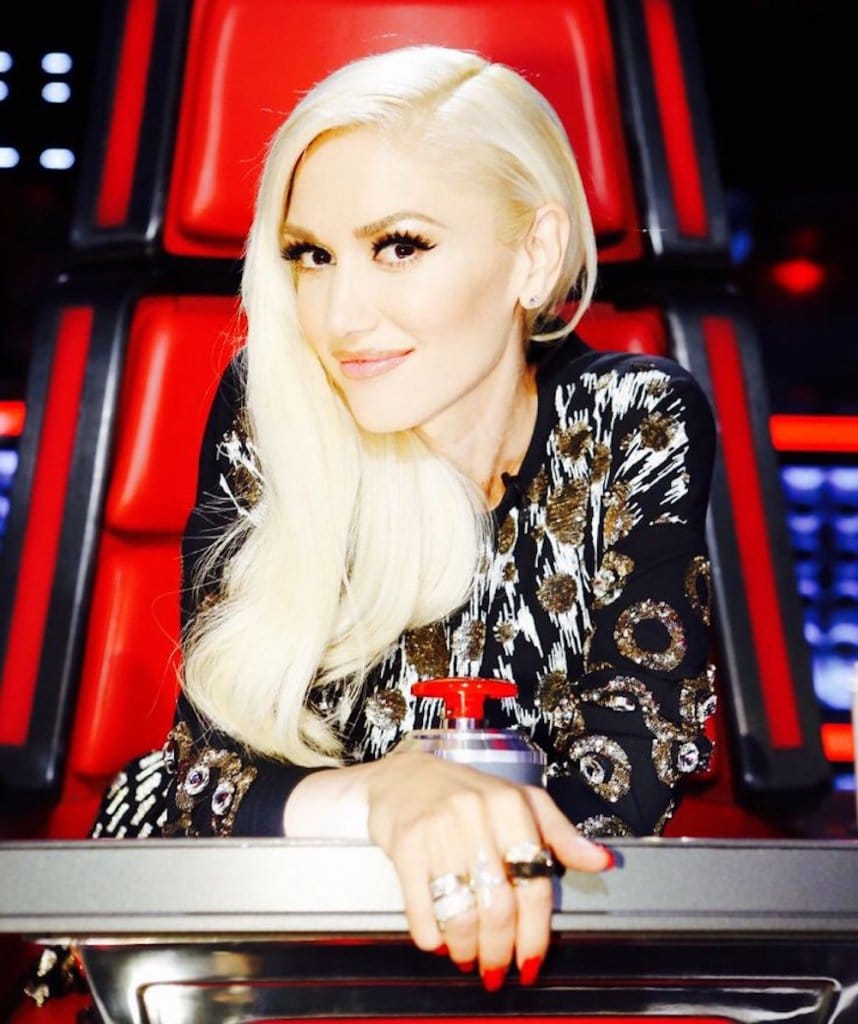 6. Her Line Isn't "That Deep"
She's not out to appease the masses. When it comes to L.A.M.B., Stefani focuses on making clothes she herself would wear. She said in an interview, "For me, it's not that deep. For me, the line is genuinely for myself. I want to make a line of clothes that I want to wear — it's kind of selfish." It looks like her selfishness has definitely paid off! The success of her line has proven she's not the only one attracted to loud colors and vibrant prints.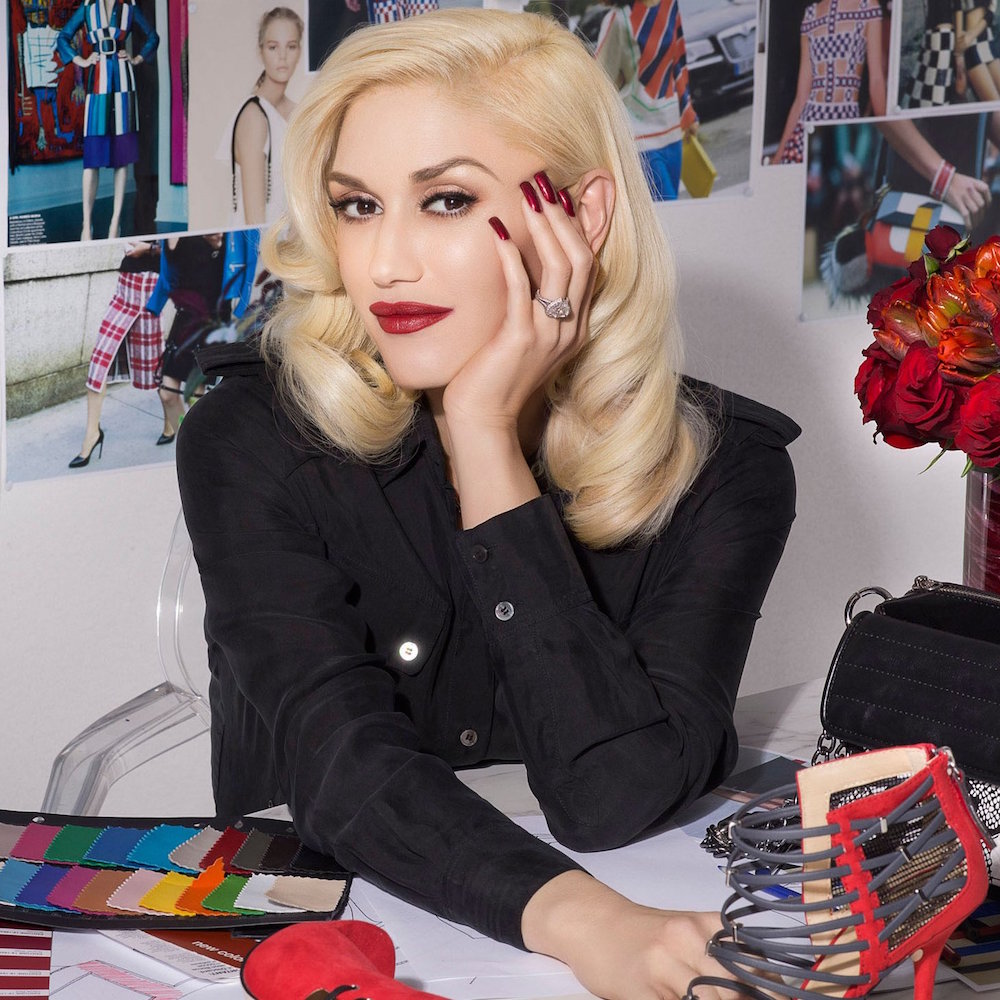 7. She Isn't Trying to Compete With Fashion's Bigwigs
Although she gives shout outs in her music to many of the top designers in the industry, Stefani knows deep down inside that she can't compete with the fashion industry's elite. She has a close relationship with Vivienne Westwood and John Galliano, but carving out her own niche in the luxury market was never her dream. She stated, "I'm not going to ever be a Vivienne Westwood. I'm trying to make clothes to wear every day, that's what L.A.M.B. is. It's not a couture line."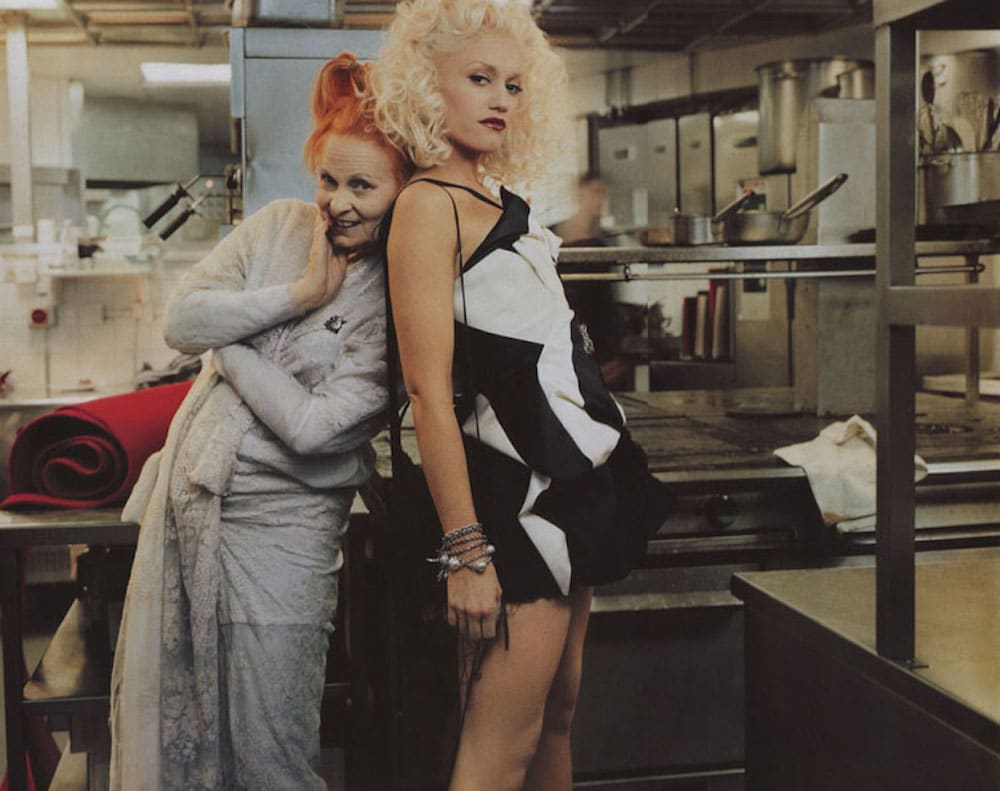 8. She's Not Afraid to Appropriate Style
Stefani doesn't have just one muse for her line. Instead, she pulls inspiration from various people, cultures, and eras. When asked how she comes up with her styles and designs, Stefani said, "I'm appropriating everybody else's style all the time. I'm taking what I see and making it my own, whether that be old Hollywood glamour, some Rasta Jamaican girl, a cool Chola girl from Anaheim, all these things have had huge effects on me being inspired."
We've seen her collections have everything from skater girl-inspired pieces to small nods to Julie Andrews in The Sound of Music to her Spring 2006 line that paid homage to pirates. And of course, we can't forget her affinity to Tokyo's Harajuku girls.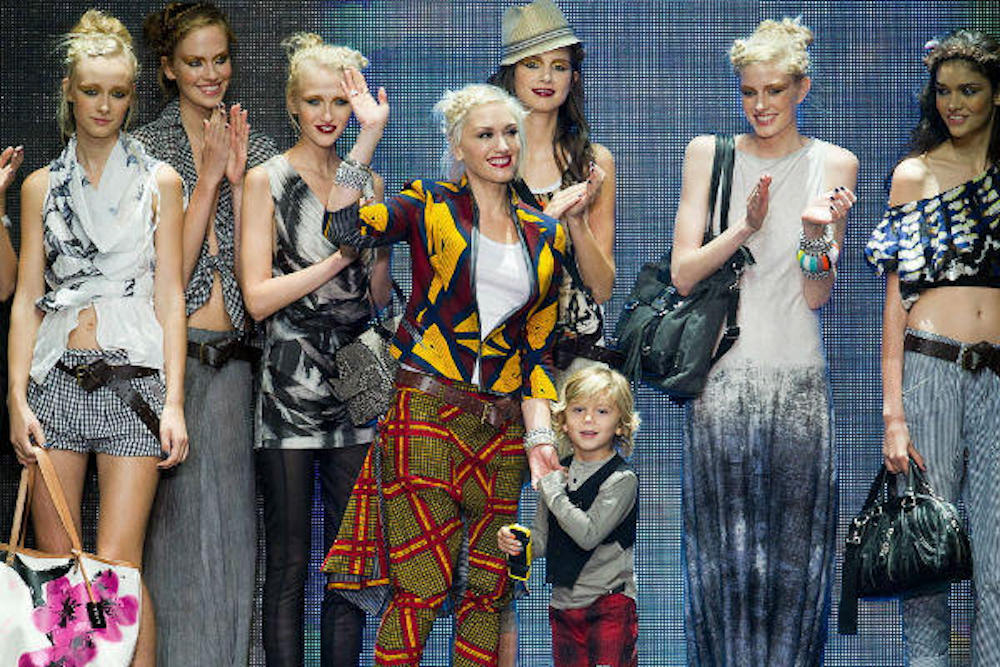 9. Fashion Designing Runs in Her Family
She's had a love for designing all her life, but it didn't just pop up out of the blue. Her mom (pictured below), grandmother, and great grandmother would all design their own clothing. Every holiday, her family would take a trip to a little fabric store, pick out patterns, and create their own costumes and holiday gear. She even said when she was in high school, she would sit in class and think about designing clothing the entire time. As soon as the bell rang, she would run off to the fabric store to see what she could find. She admitted she didn't know how to sew very well, so most of her earlier designs were adhered together using glue guns and velcro.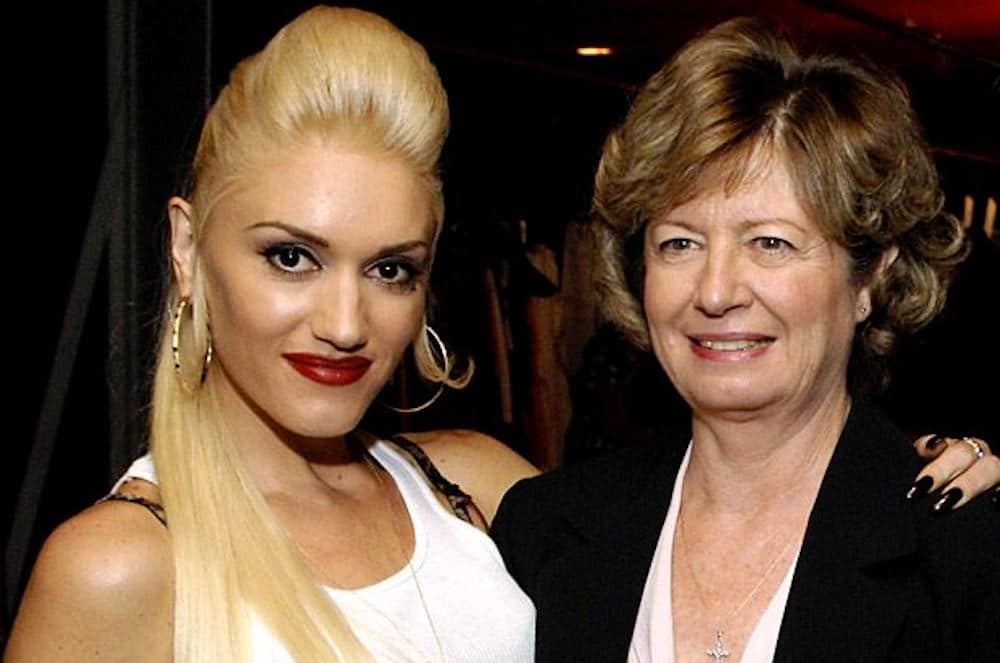 10. It's More Than Just Clothing
Although the brand's roots go back to handbags and clothing, the label has evolved to be much more than that. Over time, Stefani has added different ranges to L.A.M.B., including footwear, her "L" signature fragrance, and a new eyewear collection that debuted in 2017.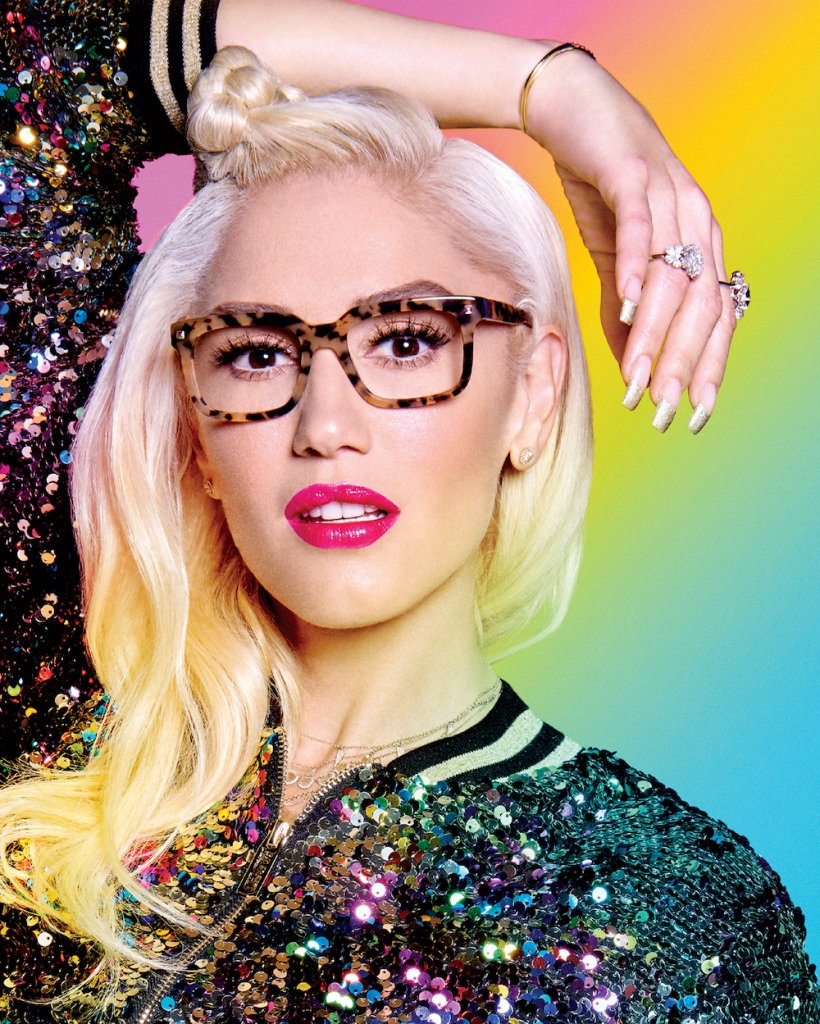 11. L.A.M.B. Was Her Backup Plan
The whole idea for breaking into the fashion industry started back in 2003 when Stefani was unsure of the direction her music career would take. She was always asked where she saw herself in 10 years, and she fiured she would have a family by that time and stop doing music. So she knew she needed a backup plan, and she thought fashion was the best option. Years later, Stefani is still making music, and her brand is now just one of the many business ventures she has in her life.
12. The World Can't Get Enough of It
L.A.M.B. has been sold in 275 stores worldwide and has grossed millions of dollars every year. Thanks to her innate sense of style, Stefani's pieces have been featured in many top fashion magazines, including W, Elle, and InStyle. Celebrities also can't wait to get their hands on her pieces; and Teri Hatcher, Paris Hilton, and Nicole Kidman have all been spotted in the funky and trendy designs. Even Jennifer Lopez wore a pair of L.A.M.B. sandals while out and about. For Stefani, seeing other people wear her pieces and love them just as much as she does is what designing is all about.