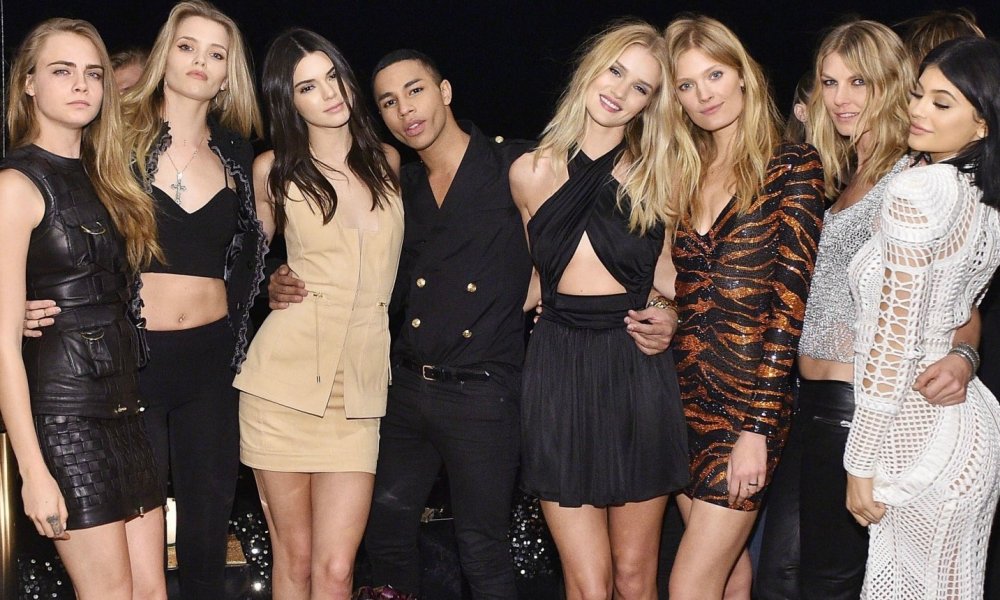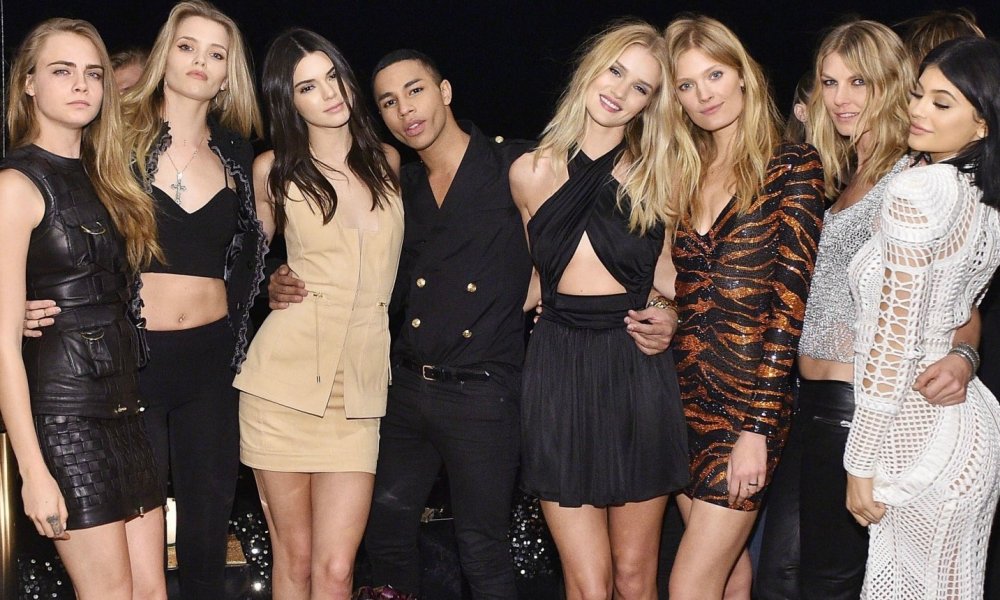 The year was 1945 and Pierre Alexandre Claudius Balmain had just launched his French fashion house at 44, rue François 1er in Paris. Pieces designed in a shade of rich earth tones quickly caught the attention of fashion critics, the bon viveur, and even those belonging to the noble class.
Decades later, the Balmain label has cemented itself not only at the top of the proverbial fashion food chain, but it has a prominent standing in the history of pop culture thanks to its superstar clientele. With its loyal followers, also known as #BalmainArmy, and its creative director who's a celebrity in his own right, there's no stopping this French luxury brand.
Want to know more about the mystique surrounding this elegant and refined fashion house? Keep reading to see 15 fascinating facts you never knew about Balmain.
1. Its Creative Director Was an Orphan
In 2011, Olivier Rousteing was hired as Balmain's creative director. Although he has been thrust into the spotlight and now rubs elbows with some of the biggest stars in Hollywood, his earlier years were far from picture perfect.
He spent the first years of his life in an orphanage up until he was adopted. At first, employees of the orphanage tried to dissuade his parents from choosing him since he was black and they were white. But as soon as they laid eyes on Olivier, they knew they wanted to make him a part of their family.
As he settled into his new life in Bourdeaux, France, Olivier's life did a complete 180. He described his later childhood as being "spoiled" and his parents catered to his every whim.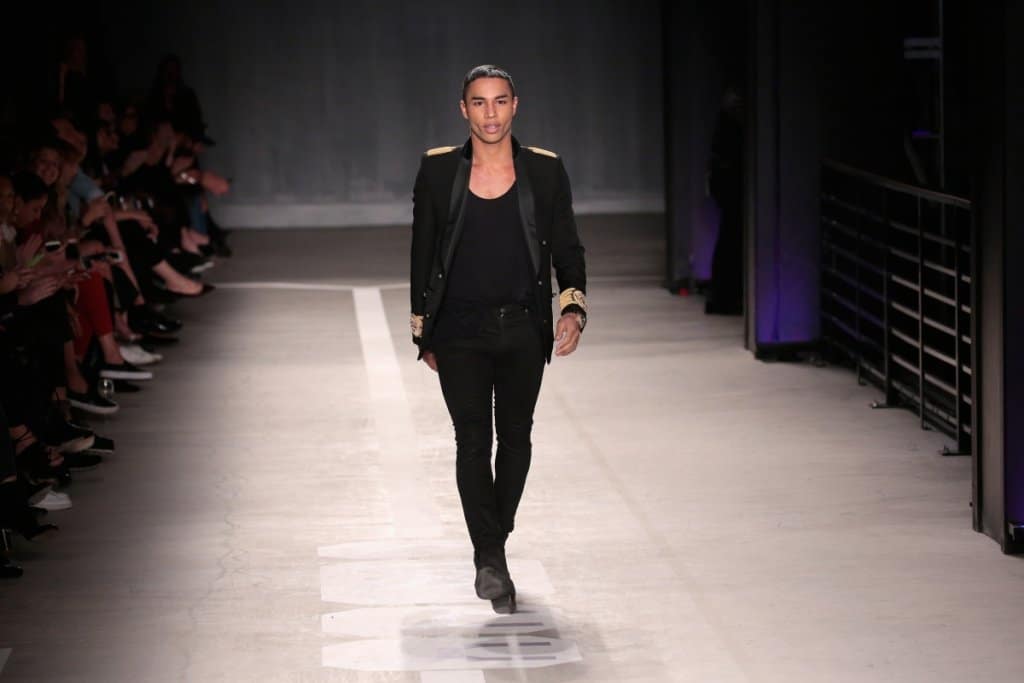 2. It'll Always be Associated With 'Jolie Madame'
When the fashion house first launched in the 1950s, it was known for a style of clothing called "Jolie Madame." This term was defined as pieces that were elegantly and magnificently made. To further attach itself to this term, Balmain released a Leather fragrance for women called Jolie Madame by Pierre Balmain.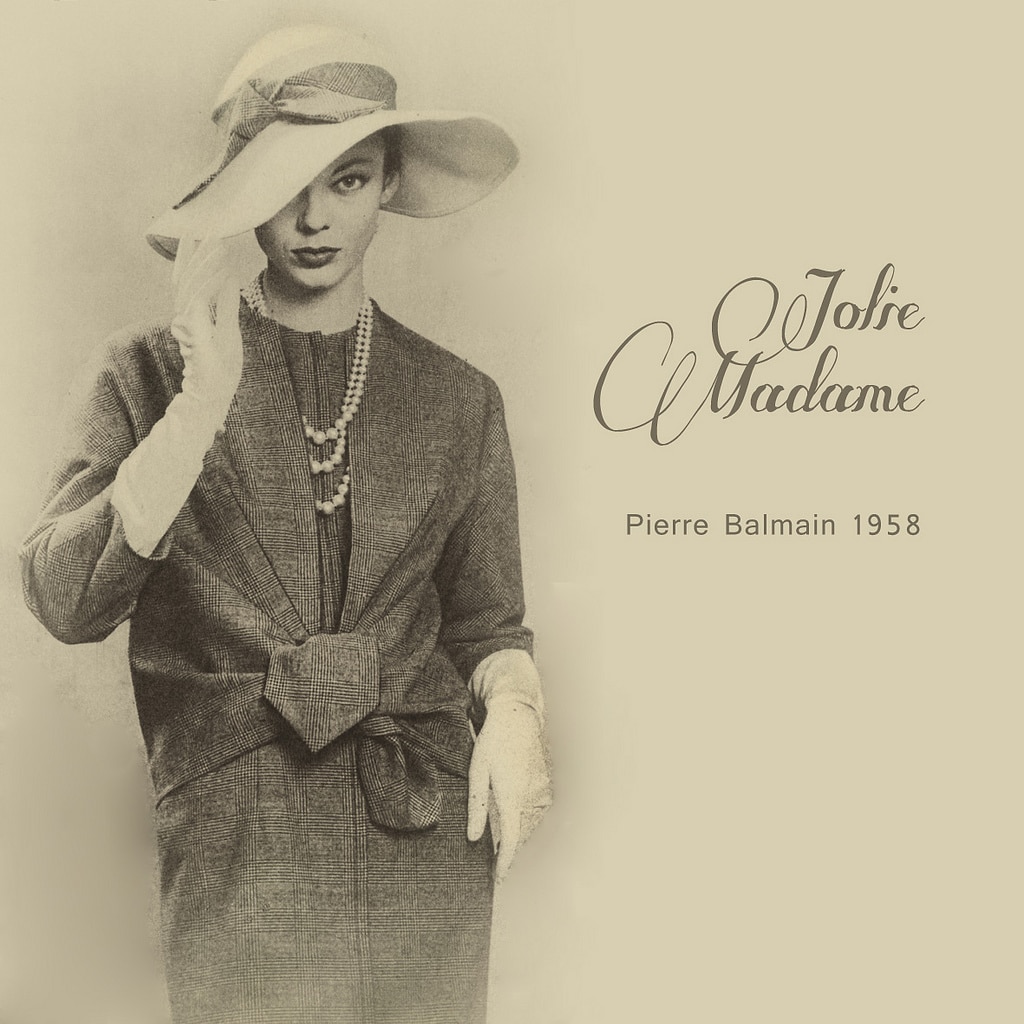 3. Pierre Balmain Trained to be an Architect
Pierre Balmain's original life goal had nothing to do with the fashion industry. After leaving the Savoy region of St-Jean-de-Maurienne in France, Balmain moved to Paris to study architecture before jetting off to join the French air force. After his brief military career, gigs working for Edward Molyneux, Lucien Lelong, and Christian Dior fueled his newfound passion for designing clothing.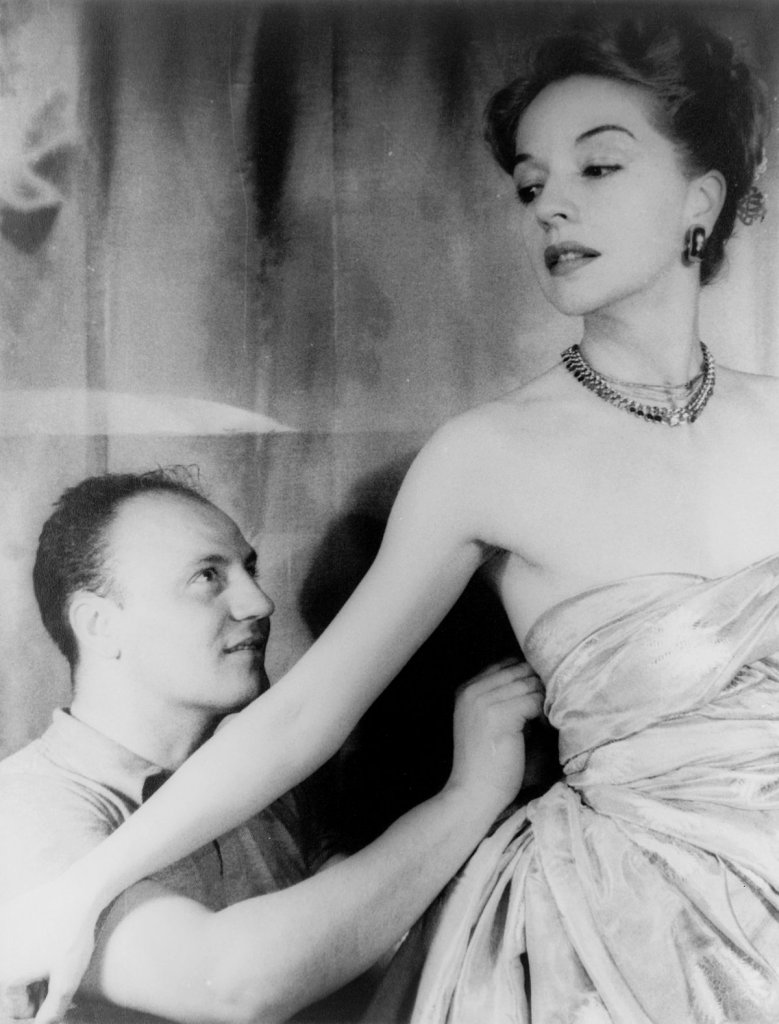 4. Oscar de la Renta Was Once at the Helm
Late designer Oscar de la Renta spent almost a decade as the fashion house's head designer from 1993-2002. Other designers who were also in charge included Karl Lagerfeld (currently the creative director of his own eponymous label, Chanel, and Fendi), and Christophe Decarnin.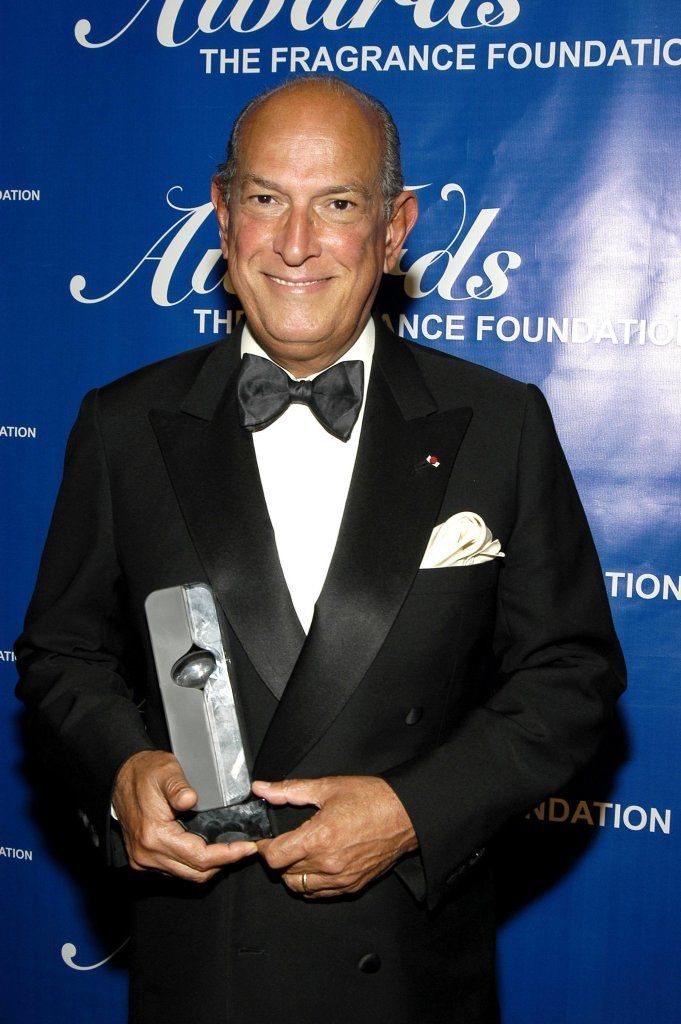 5. They're All About Diversity
With diversity being one of the many recurring topics in the fashion industry, Balmain is one fashion house that has welcomed inclusion through its models of varying racial backgrounds. Rousteing said he can't imagine seeing a catwalk that didn't have a variety of different colors on the runway, and catering to one specific model type is far from the brand's goal to be "modern chic." Through its ads and runway shows, Balmain has embraced ethnically diverse supermodels, including Adriana Lima, Gigi Hadid, and Joan Smalls.
6. Michael Jackson Was a Huge Fan
Before Balmain was the "it brand" that it is today, the distinguished Parisian label was still insanely popular with mature and affluent fashion lovers, including the late pop star Michael Jackson. Working together with the fashion house's previous creative director, Christophe Decarnin, MJ was fitted with dozens of the brand's military-inspired jackets that were bedazzled with shiny buttons, buckles, and embellishments.
7. They Design for Women of All Sizes
Since Rousteing took over the fashion house in 2011, he has proven to be their secret recipe for success. The brand's profits have doubled every year thanks to his glitzy, elegant, and risqué pieces. While many brands are notorious for cranking out designs that cater to women of a specific size, Balmain has gone against the grain.
Rousteing believes the fashion industry has forgotten about women and is too focused on just designing clothes. He has made it his mission to celebrate the curves of women's bodies of all shapes and sizes. He even went as far as to say, "I don't like skinny girls. I want to represent a real woman, not just a shadow or a ghost."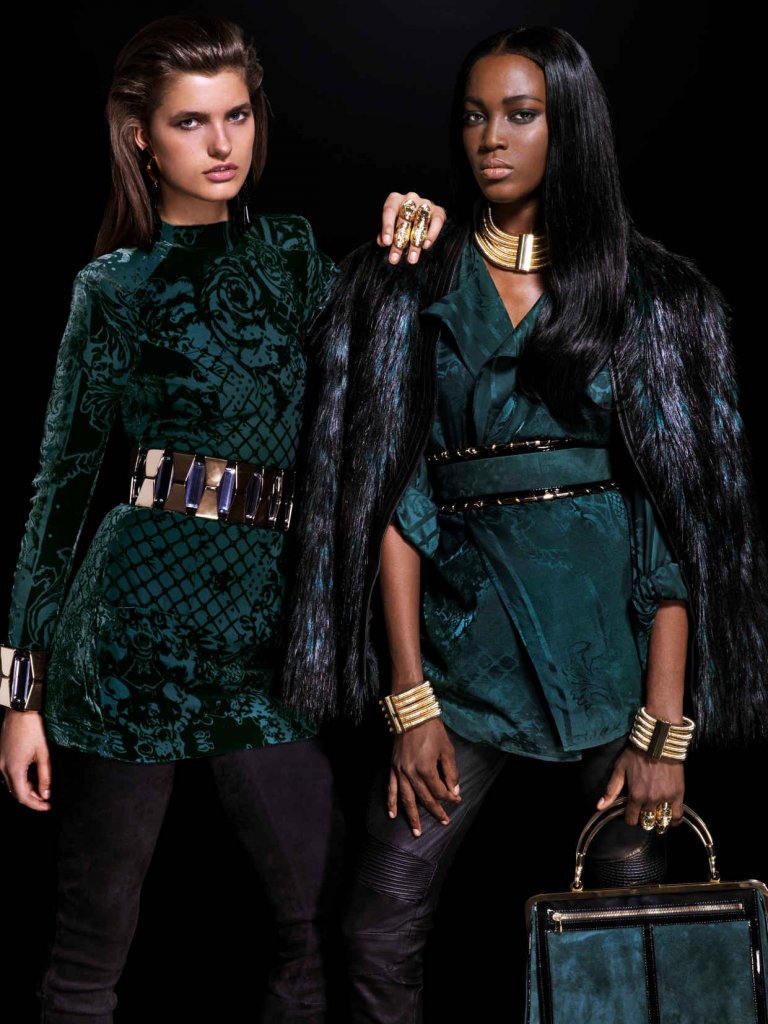 8. Their Fall 2016 Collection Doubled as a Kanye Music Video
Keeping in line with the brand's sweet love affair with pop culture, it only made sense that the Fall 2016 campaign also doubled as a music video for Kanye West's song, "Wolves."
According to Rousteing, he believes fashion and music go hand in hand. Does this mean there could be more collaborations between the brand and popular artists in the near future? One can only hope!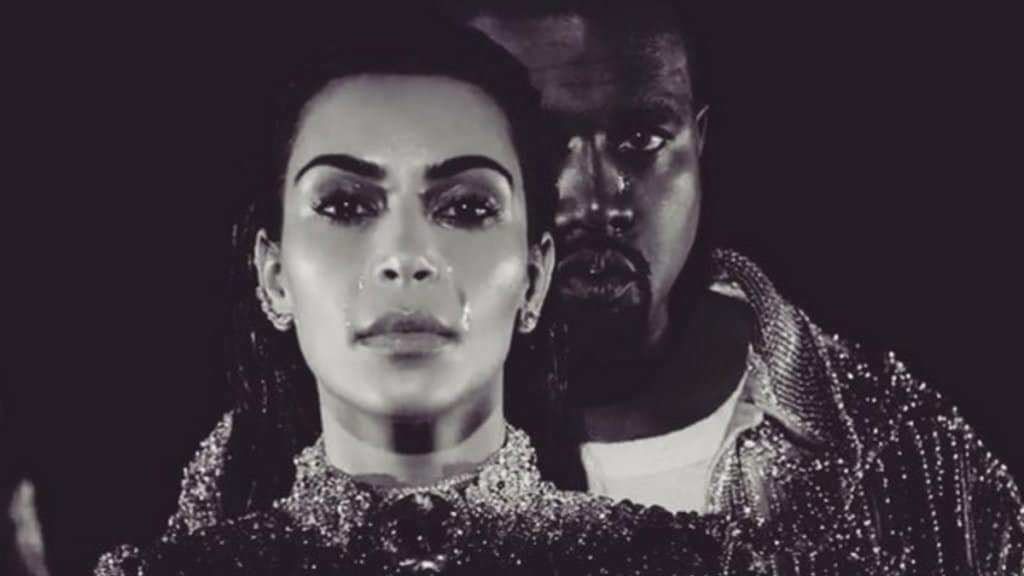 9. Rousteing's First Collection Was the Least Stressful
When Rousteing started working on his first collection for the brand's Spring 2012 runway show, he called it the least stressful of all of his collections. It wasn't that the work was easy to do – he just didn't know what to expect so he didn't bother stressing himself out over it. His tactic worked out well in the end!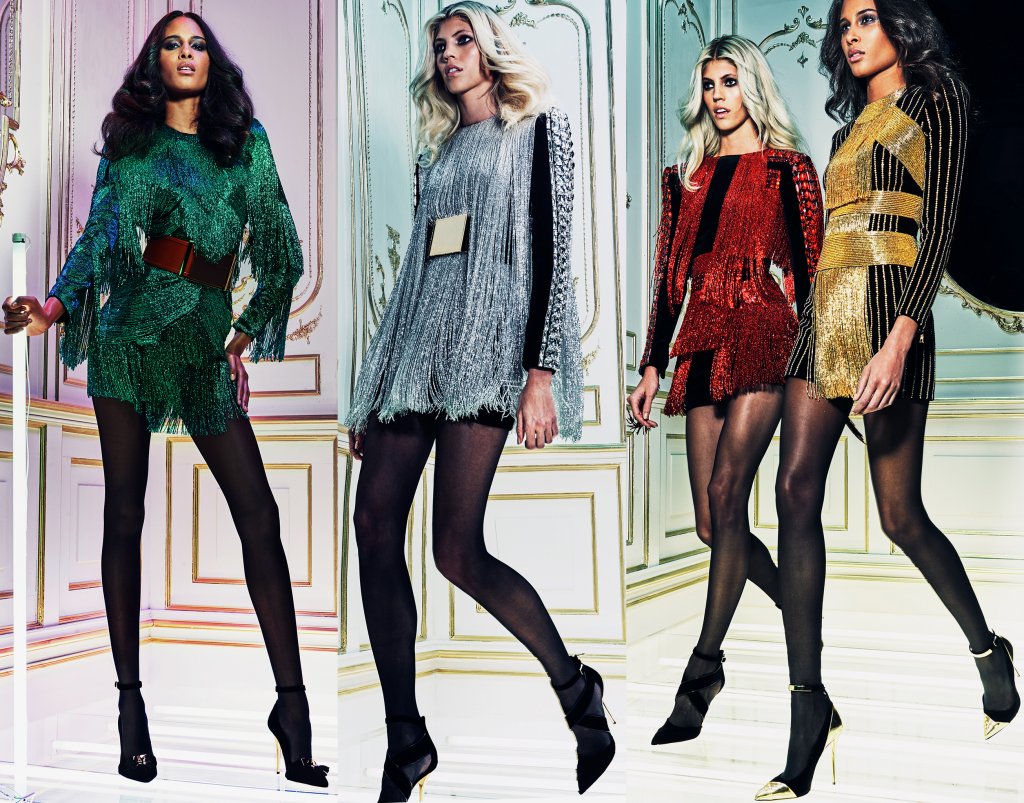 10. Their H&M Collection Was One of the Most Successful
In November 2015, the brand created a much-hyped capsule collection with fast fashion retailer H&M. For months leading up to the launch, photos of the entire 100+ piece collection teased fashionistas worldwide. Although H&M never reports on the exact figures of its collaborations, the brand acknowledged that the Balmain x H&M collection was a "huge success." Immediately after it launched, 97% of the collection sold out.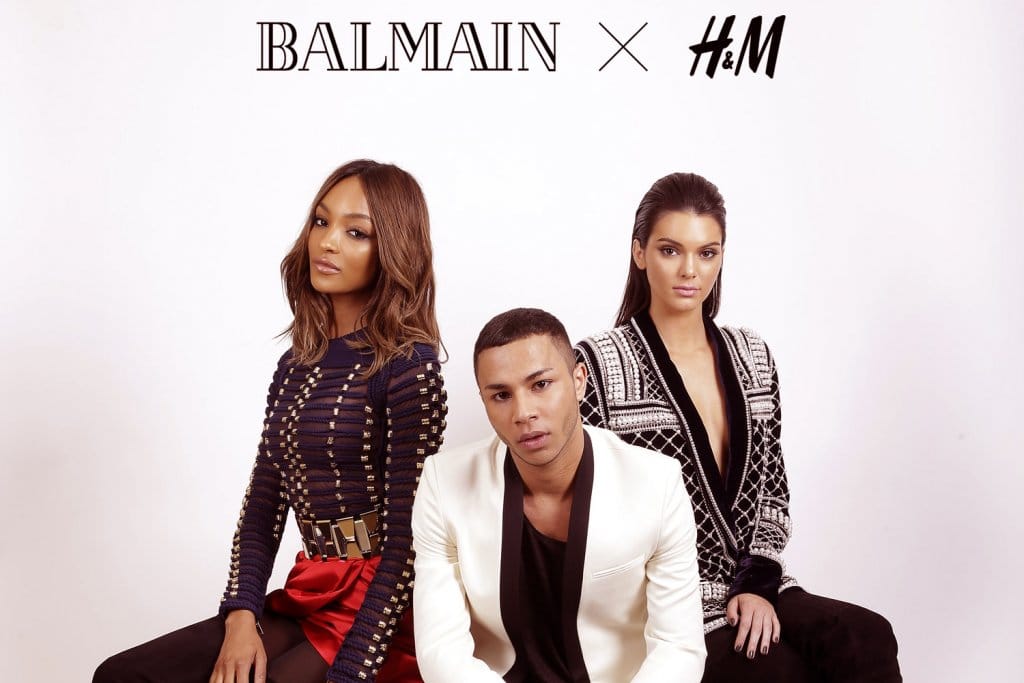 11. Not Every Celeb's Allowed to Wear Their Pieces
When it comes to dressing celebs, Rousteing is pretty picky. He won't just send out a gown to anyone. They have to fit the Balmain aesthetic. Many celebs have approached him and asked for one of his pieces, but Rousteing turned them down if he didn't feel an "instant connection." According to the designer, he'll only dress people that he loves and the ones who inspire him.
12. Even the Royals Love the Fashion House
Novelist and poet Gertrude Stein was one of Pierre Balmain's muses. And she was frequently invited into his salon to get fitted for the designer's gowns. She decided to pay homage to Balmain by writing a piece for a local magazine. After Wallis, Duchess of Windsor read the article, she immediately placed a call to put in her order.
13. It Was Sold for a Lot of Money
With its profits at an all-time high, it's no wonder so many companies were interested in acquiring the fashion label. In 2016, the Qatari investment group Mayhoola for Investments purchased the brand for an estimated $560 million.
14. The Minidresses Were Inspired by Rousteing's Aunt
Although Rousteing is surrounded by beautiful women, he didn't have to look any further than his own family to receive fashion inspiration. The brand's form-fitting, sleek, and ultra-tiny minidresses were inspired by his Aunt Suzelle. Rousteing describes her as a "sexy" older woman who still wears tiny dresses to this day.
15. #BalmainArmy Is a Real Thing
As his own popularity increased, Rousteing became the most sought after designer for his legions of supermodel friends. He coined the term #BalmainArmy to describe his group of loyal associates who support every runway show and every collection. These high-profile friends include Kim Kardashian West, Kendall Jenner, and actress Rosie Huntington-Whiteley.