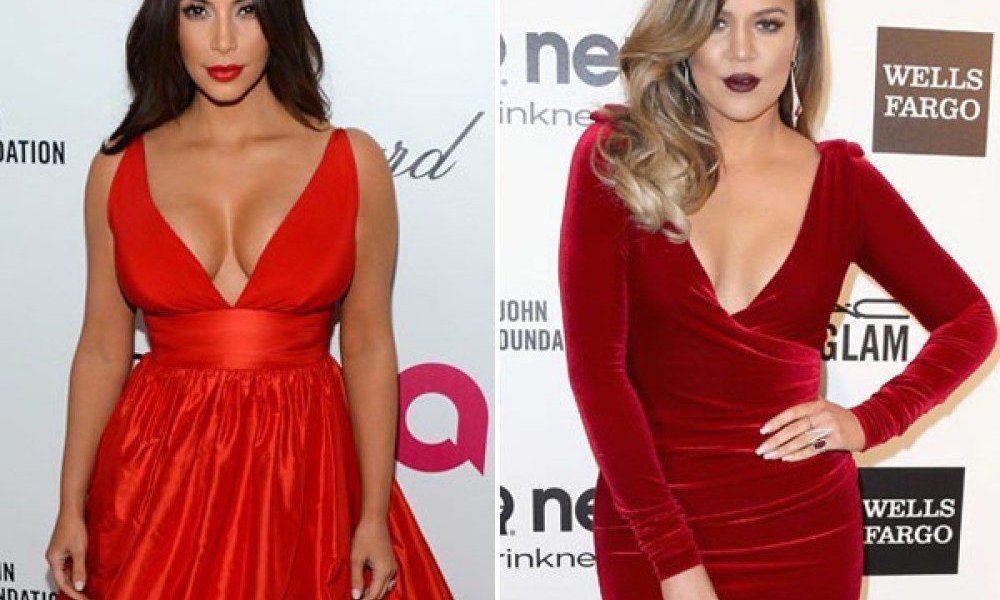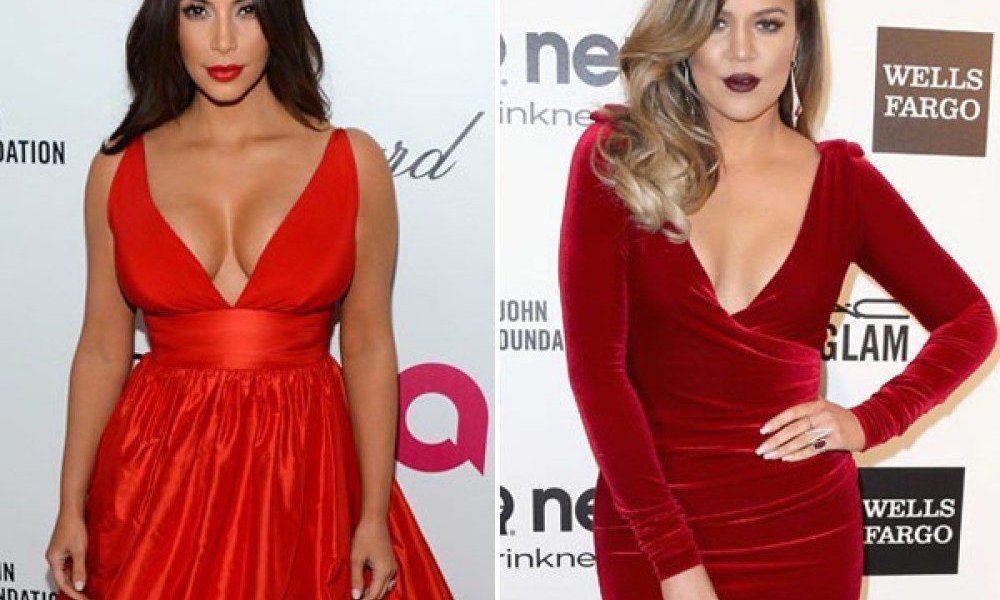 The youngest Kardashian sister is constantly being compared to her petite older siblings. Khloe admitted to having body issues, but took matters into her own hands. Recently Khloe's been showing off her killer curves and we must admit, she's giving her sister Kim a run for her money. We found nine times that Khloe looked better than Kim. What do you think, is Khloe stealing her older sister's spotlight?
1. Khloe Looking White Haute
Here's Khloe on the red carpet for the Women in Entertainment Breakfast in Hollywood. The youngest Kardashian sister is looking very slim in this white A.L.C dress. We love her lightened locks too.
2. Khloe Looks Slimming in Black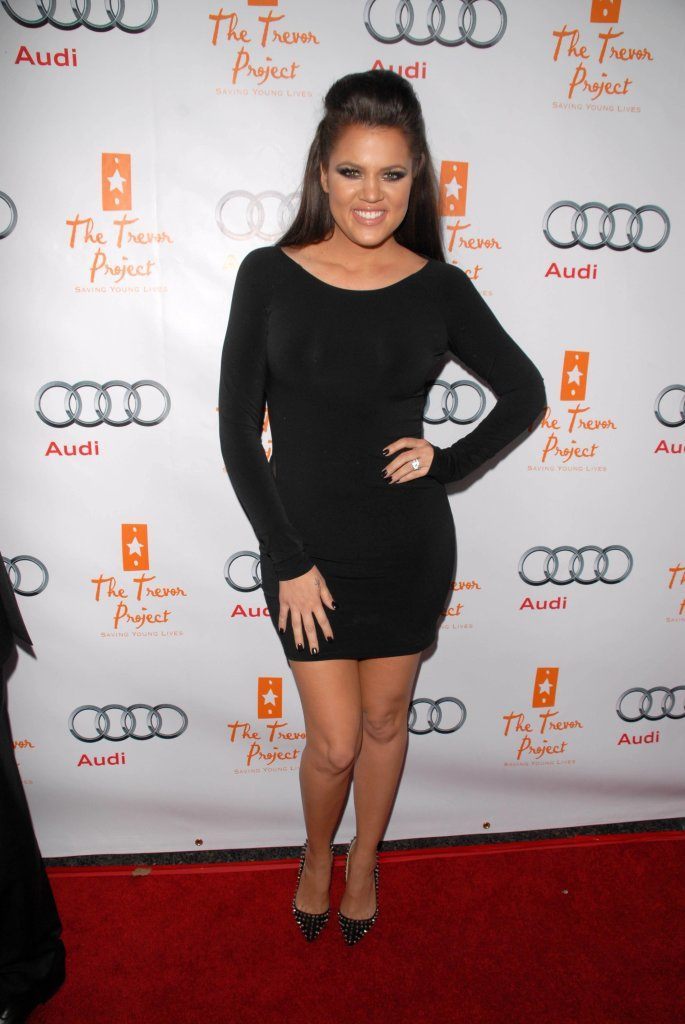 Khloe arrived to the Trevor Project's 12th Annual Cracked Christmas at the Wiltern Theater in LA wearing a slimming LBD. We love the way she pulled back her hair to highlight her glowing face. This look is radiant.
3. Khloe Rocks Leopard Better Than Kim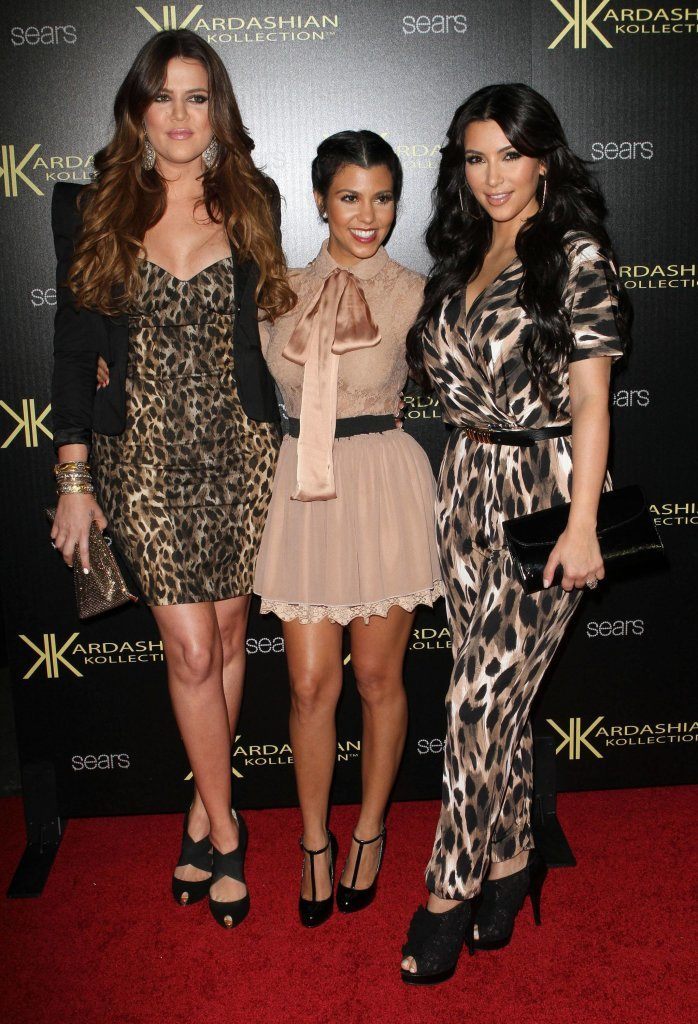 Here are the three Kardashian sisters on the red carpet of the Kardashian Kollection Launch Party in Hollywood. Each Kardashian is wearing a piece from their signature collection. We personally think Khloe's slimming leopard dress and high-shoulder blazer is the trendiest look of all.
4. Khloe at Whiteout Premiere
Khloe slipped into another little black dress for the movie premiere of Whiteout. We love Khloe's long wavy locks and bright red lips. She's looking confident on the red carpet.
5. Khloe Outdoes Kim in Black and Blue
Kim and Khloe snapped a photo with Lo Bosworth from Laguna Beach on the red carpet of the OP Campaign Launch Party. We must admit Khloe wins best dressed out of the three reality stars. We love her oversized blazer, strappy black sandals and pop of color with that blue blouse.
6. Pretty in Pink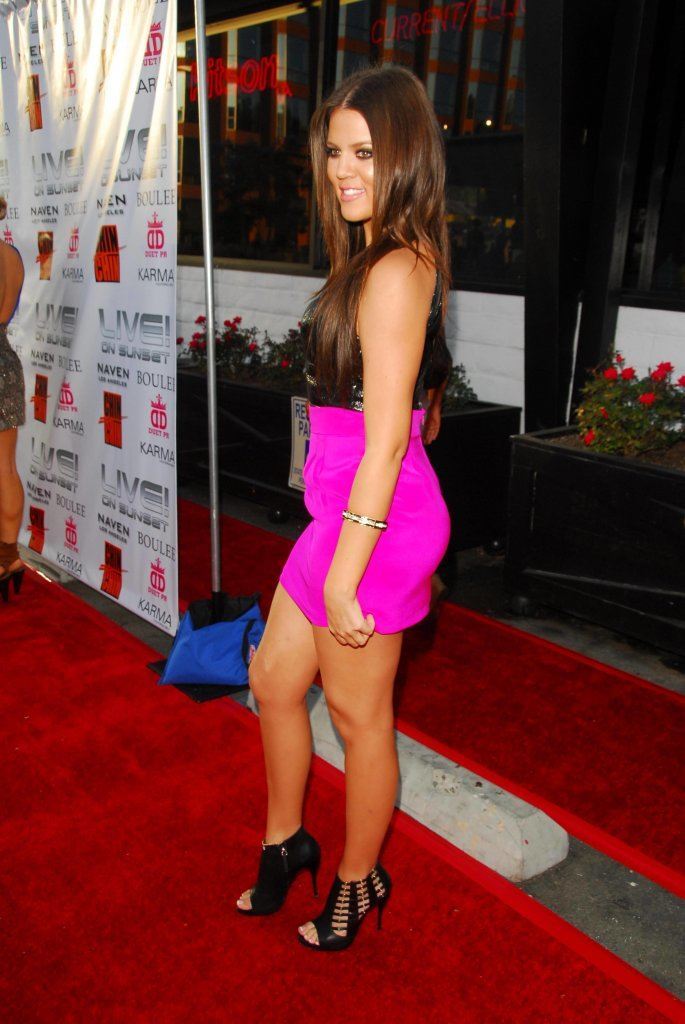 Khloe rocked a hot pink skirt and tight leather tank at a Naven And Boulee Fashion Event in West Hollywood. Her sleek hair and simple jewellery completes the chic look. Kim's been constantly wearing earth tones and lots of black, but we think Khloe's playfulness with pink is bold and daring.
7. Khloe Kills the Cover
Khloe appeared on the front cover of Cosmopolitan earlier this year. We loved her cream colored short-suit with plunging black camisole. She looked refreshingly natural with her honey toned hair and subtle makeup.
8. Khloe at Kid's Choice Awards
Khloe donned another white haute look at the Kid's Choice Awards in LA. Here's the reality star in a tight white peek-a-boo dress. Her ombre hairstyle and stappy white heels were effortlessly stylish.
9. Orange is the New Black
One thing Khloe does differently than Kim is that she's not afraid to wear bright colors. Here's Khloe rocking an orange-striped tube dress with fierce white flowered heels at the Glam Louder Program Launch. The dress is slimming, but still manages to show off Khloe's killer curves.