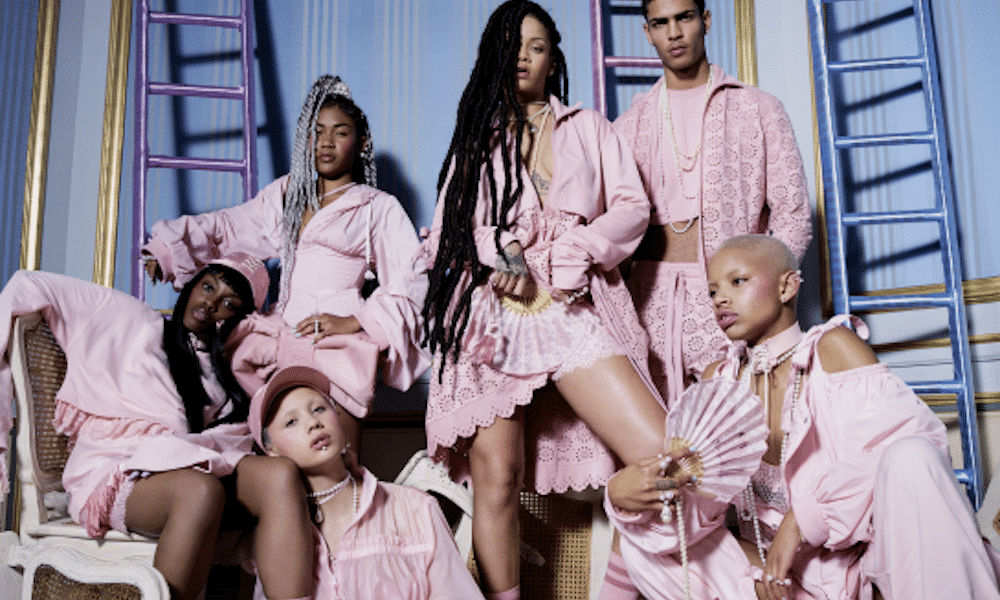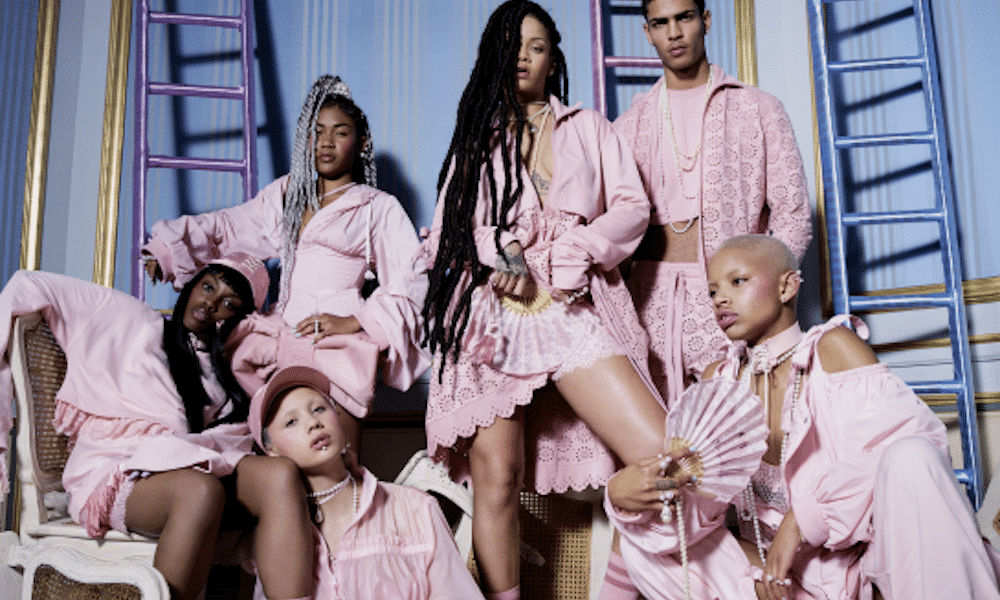 When Rihanna was tapped to create her own version of athleisure-inspired pieces for Puma, the world wasn't ready for what she had in store. Her Fenty collection is a mixture of all the fashion styles the singer rocks in real life – from sportswear-infused track pants to frilly oversized blouses. However, for the 2017 collection, it was all about pastels, big bows, and the occasional show cap or two, and we're here to bring you the best looks.
1. Zip-Up Embroidered Edge Jacket
This die-cut jacket has a peekaboo effect to show off just the right amount of skin. It comes in a variety of Rihanna-approved colors, including pink and blue. With rib knit collar and cuffs, the jacket also has roomy side pockets for you to hold all your essential items (e.g. lipstick, credit card, and cell phone, of course).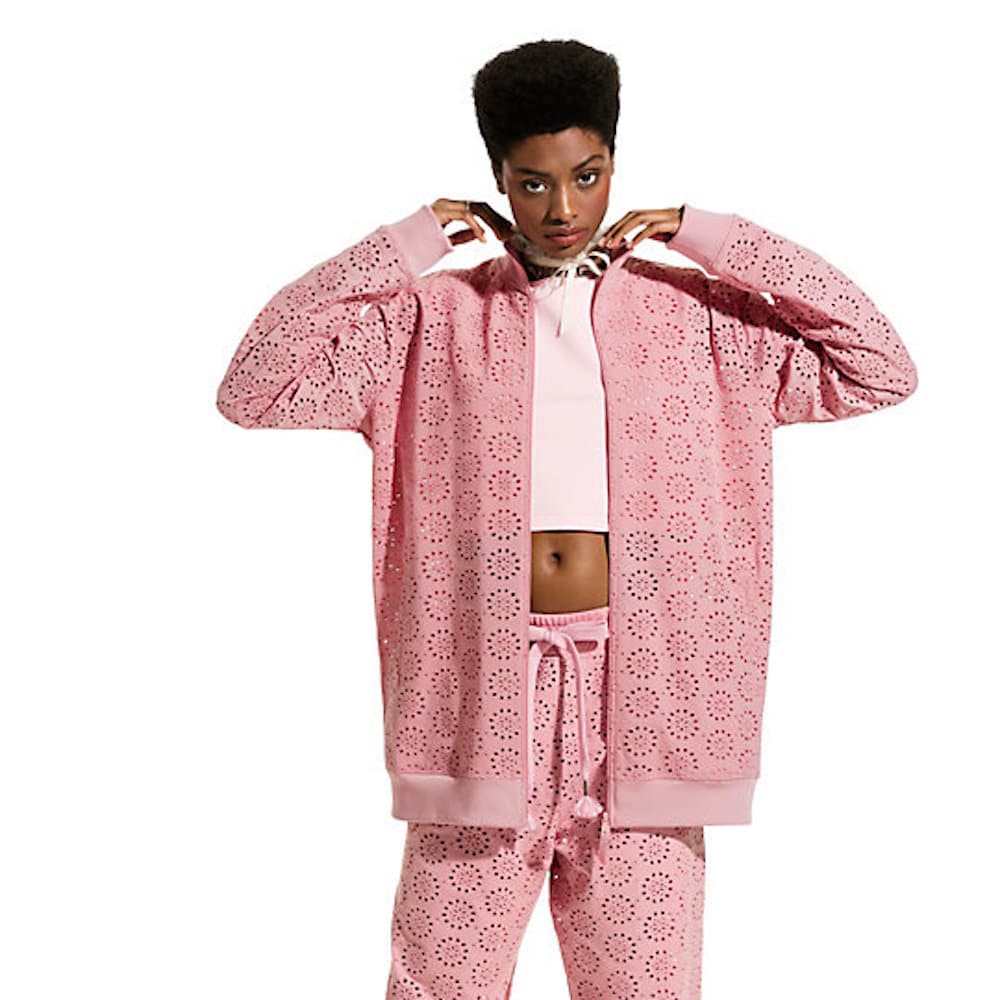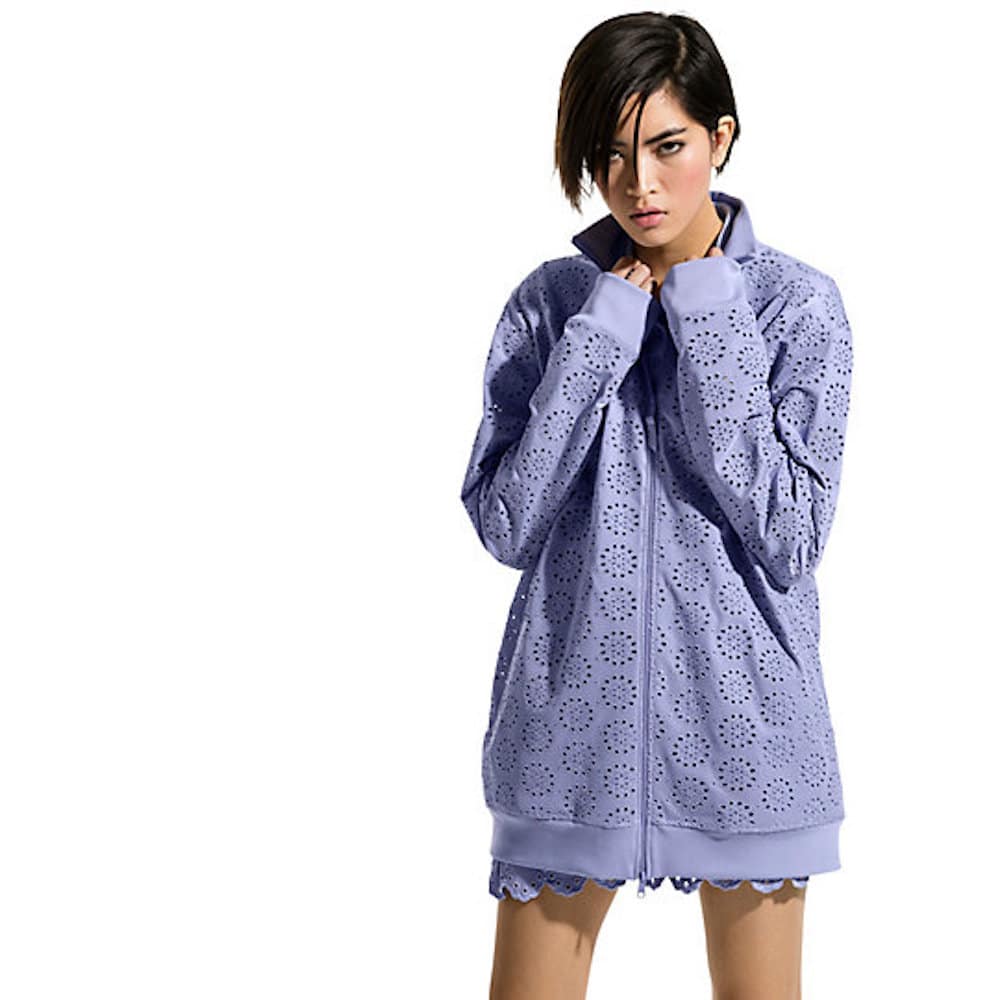 2. Tearaway Sleeveless Dress
For the fashion risk takers who love to step outside the box, they don't have to look any further than Rihanna's Tearaway Sleeveless Dress. The unconventional style includes a floor-length silhouette with an eyelet design. The side seams of the dress can be unsnapped to reveal as much of your leg as you see fit.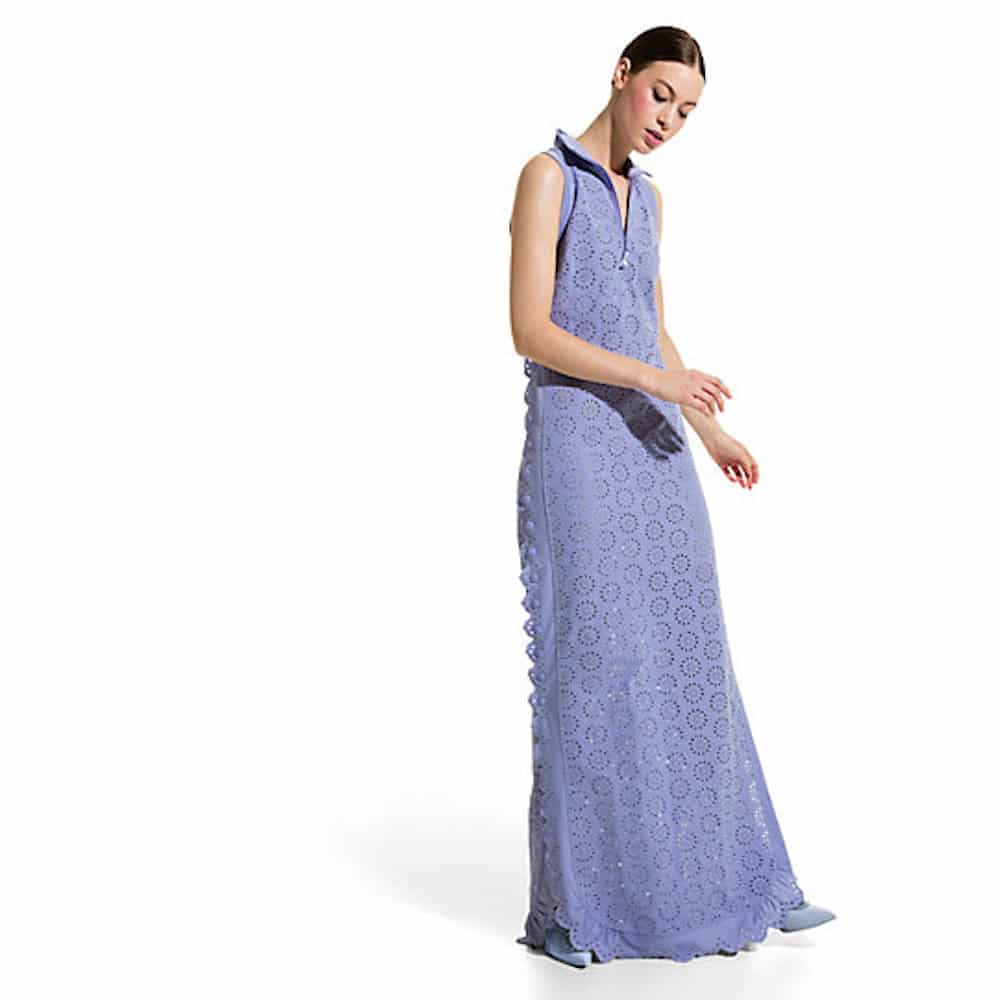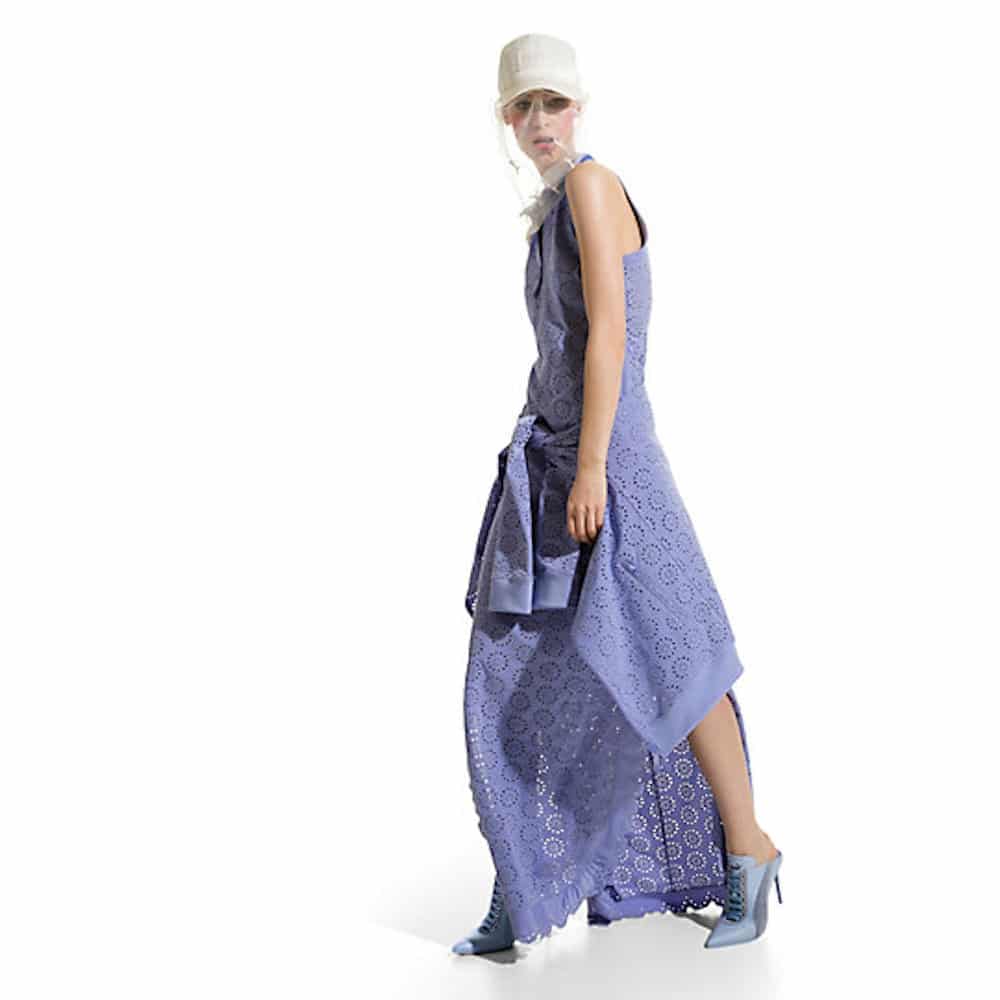 3. Suspenders Pants
Fenty continues with its avant-garde and eye-catching pieces with this pair of Suspenders Pants. The legs are held together by a piece of satin elastic fabric, and the snaps can be undone to convert these pants into a pair of girly, ruffle shorts.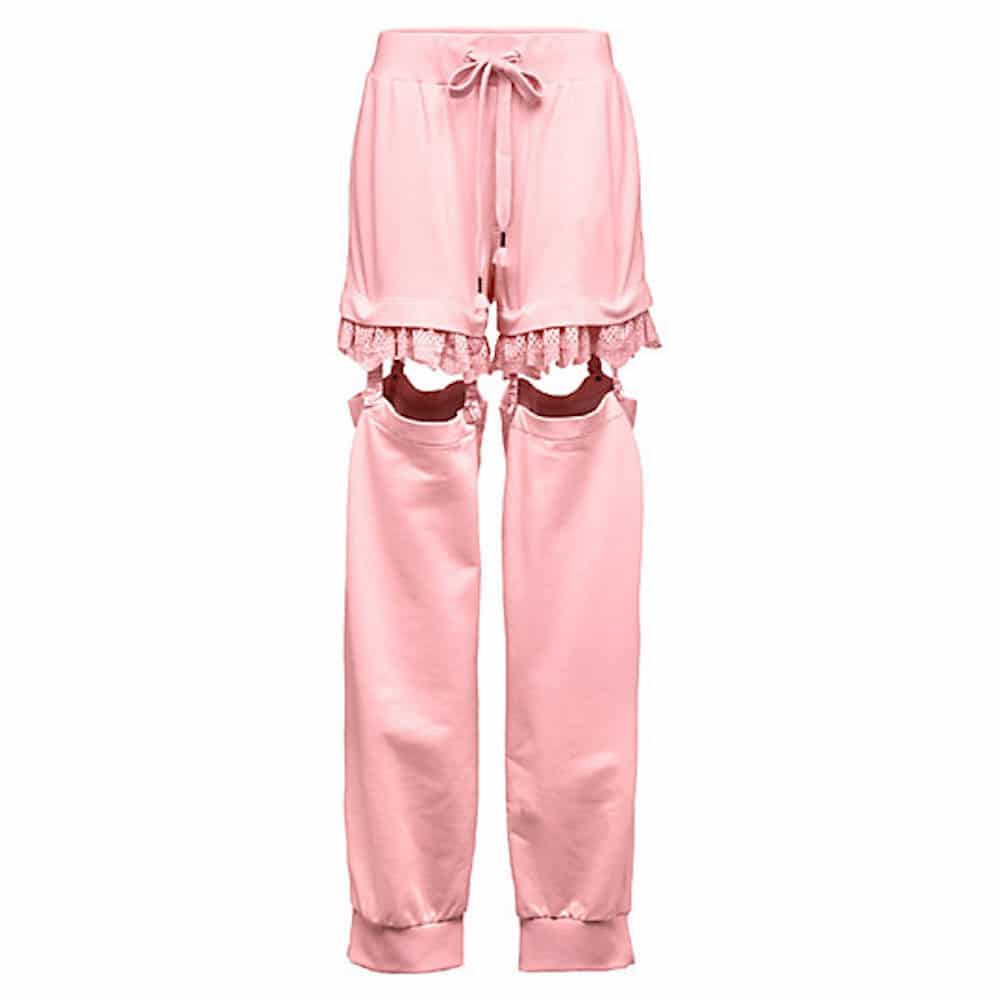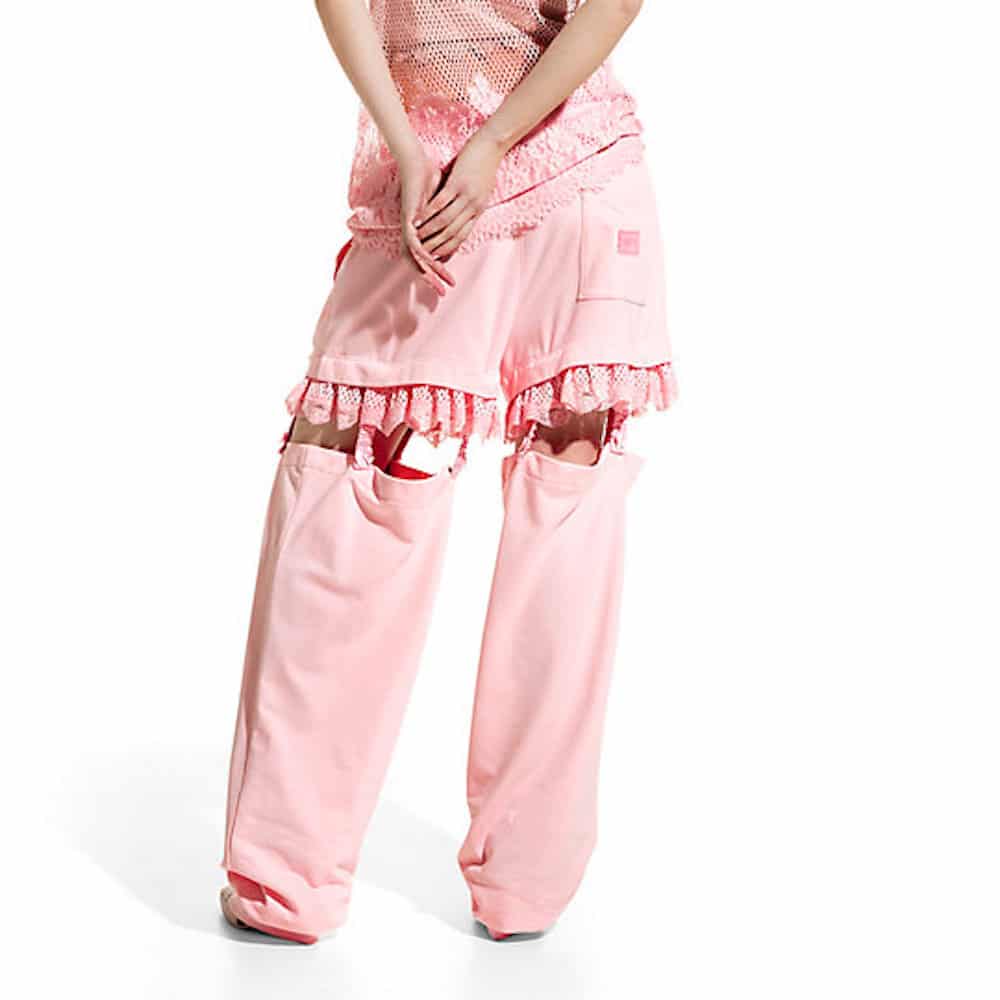 4. Lace Up Heel
Everyone went crazy over Fenty's faux-fur slides, but this season is all about the lace up sneaker pump. The sporty footwear includes a 4-inch heel and bold laces that can either be tied or tucked into the shoe. That's what we love the most about this collection. Most of the items are multi-dimensional and can be worn in a variety of ways!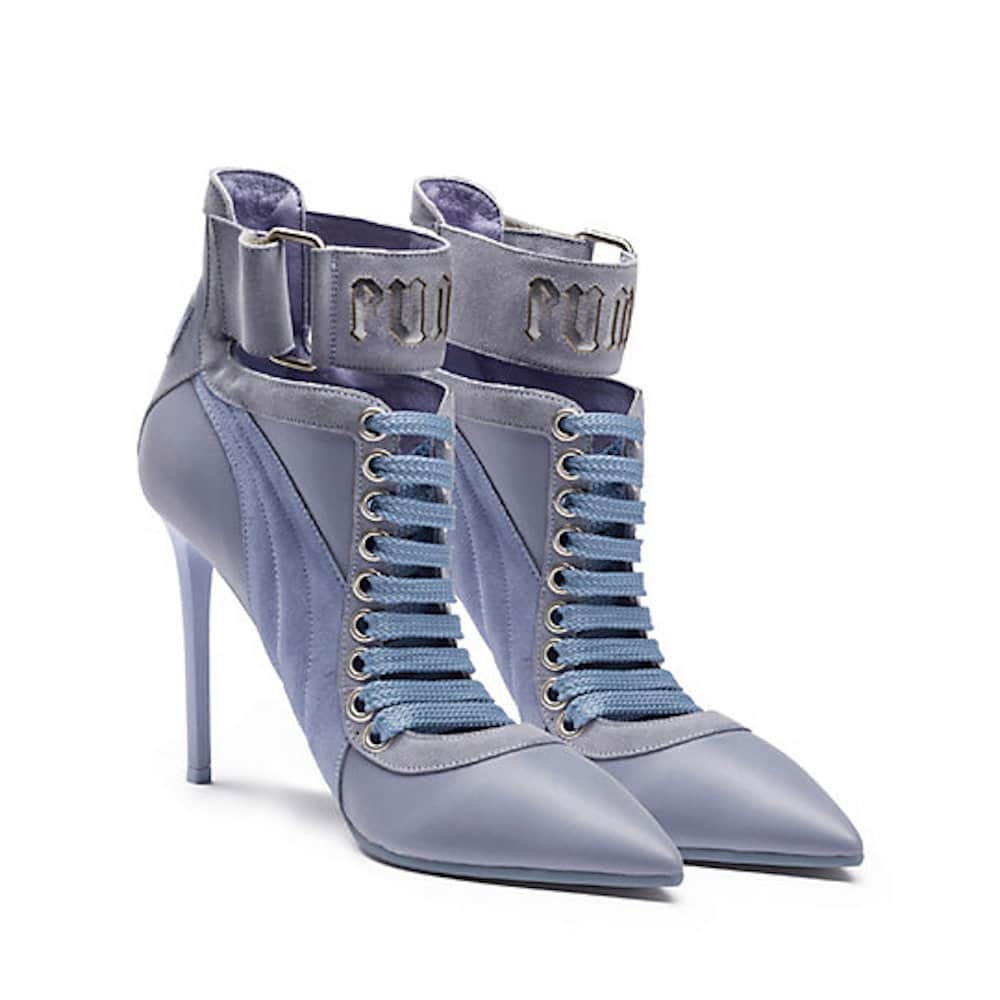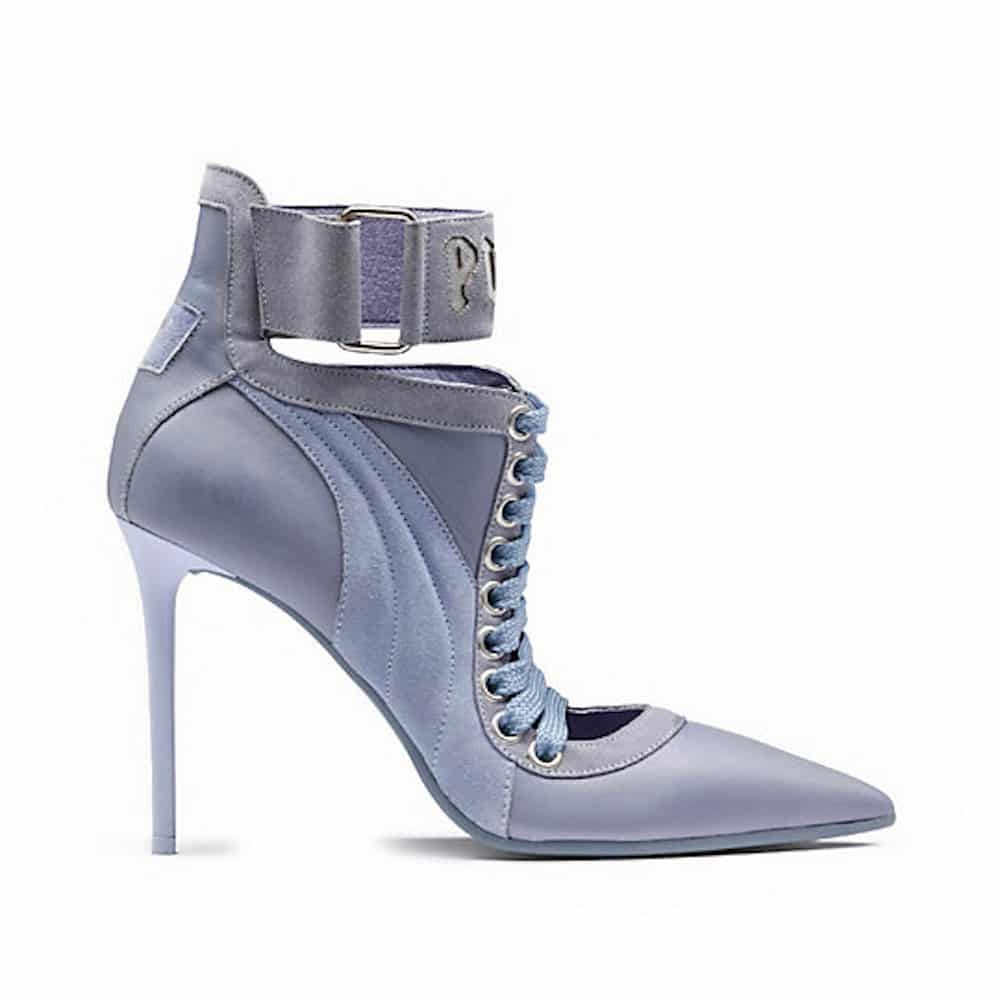 5. Sleeve Tie Sweatshirt
Untie one sleeve or untie them both – it's up to you! This oversized sweatshirt made of comfortable fleece has an edgy look that can be customized according to your own taste and style. Oh, and pants are always optional!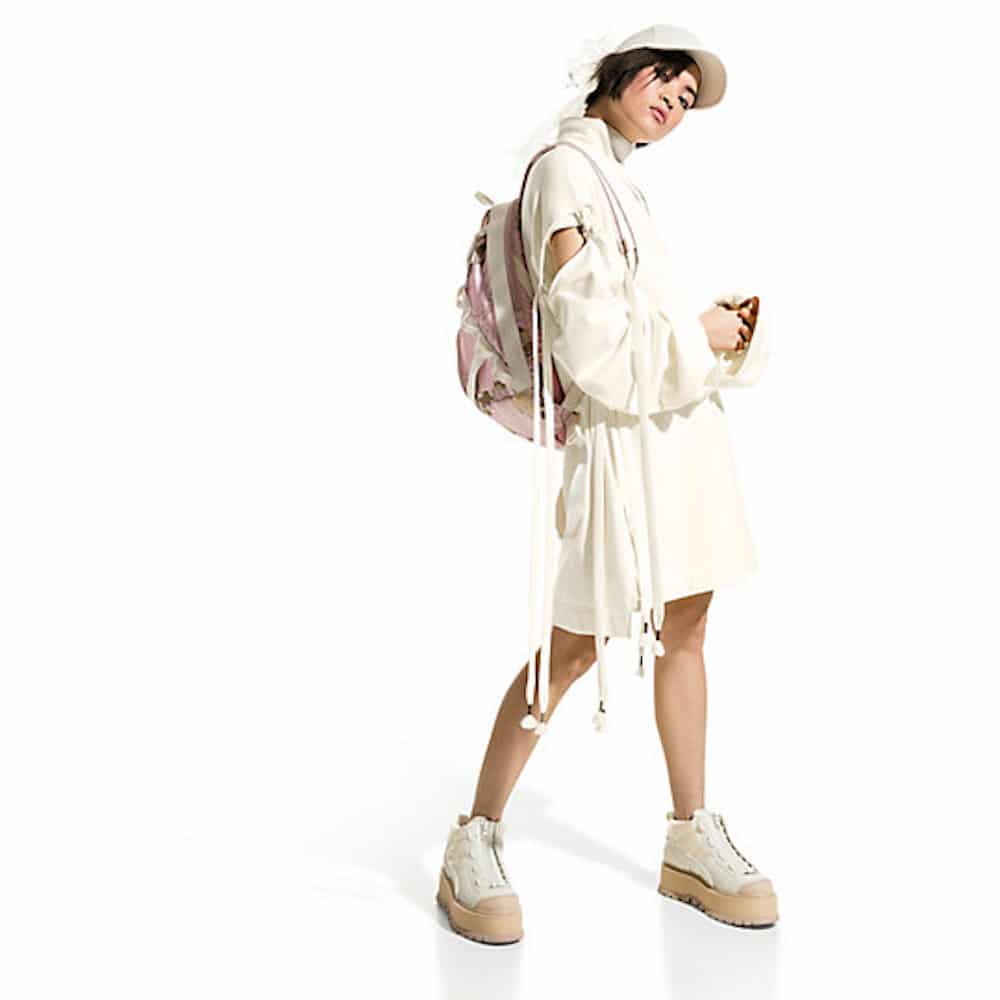 6. Mesh & Bustier Top With Sleeves
This looks like something Rihanna would wear on stage, doesn't it? Delicate mesh sleeves gracefully drape over the shoulders and a sexy lace-up bustier looks like it might be better suited for the boudoir. But don't let that stop you from wearing this piece out to a party or a nightclub. Throw it on and make Rihanna proud!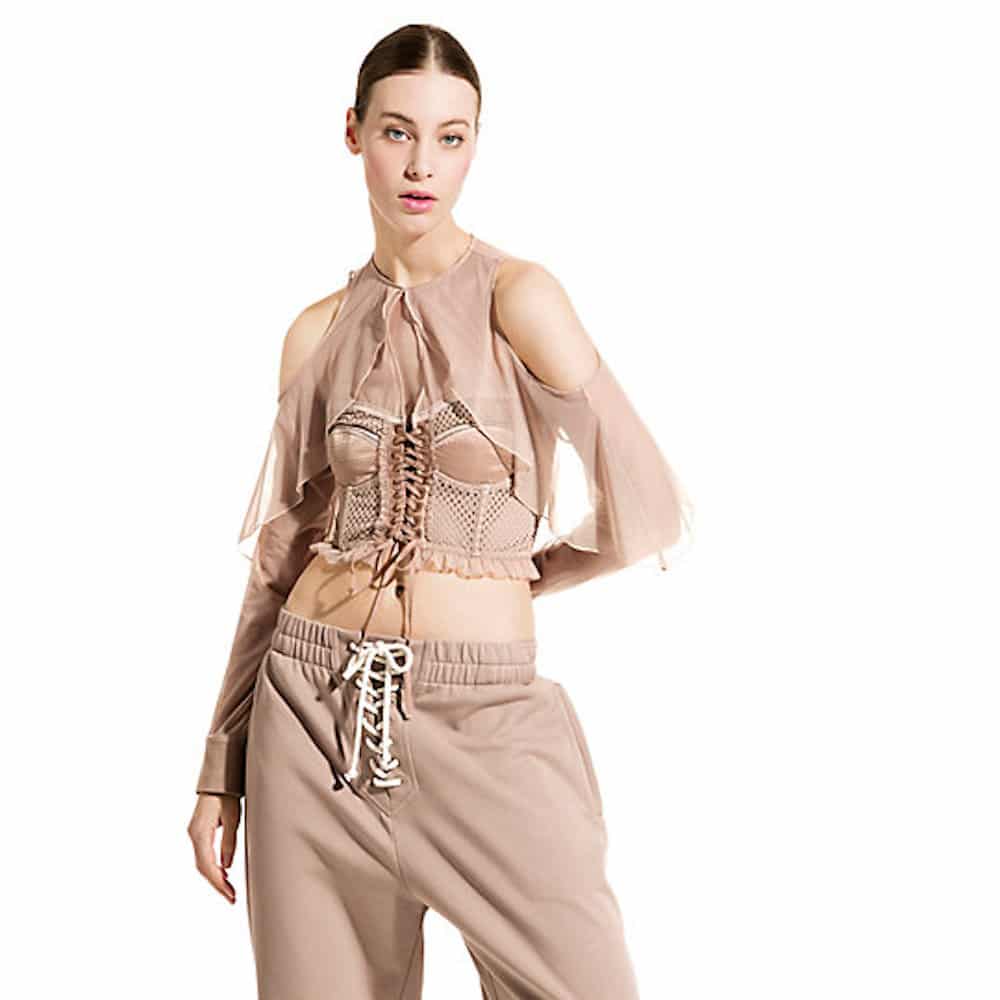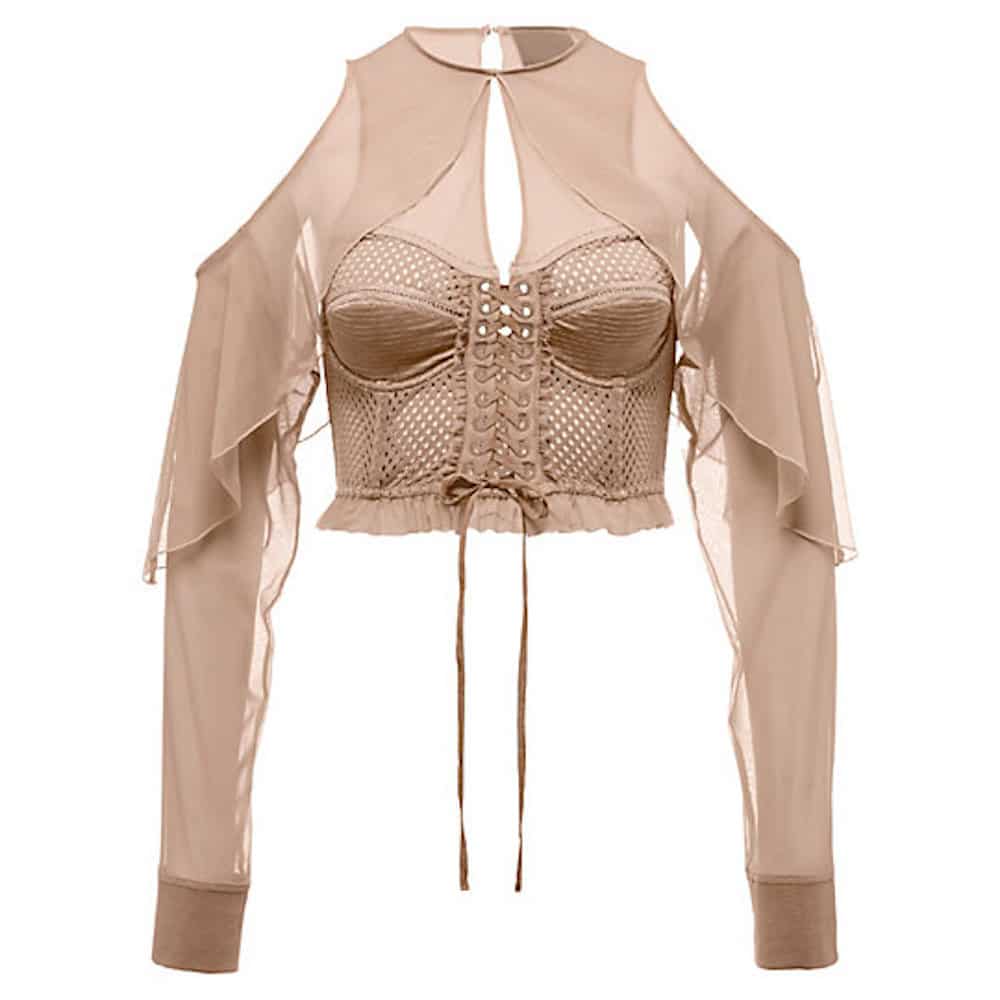 7. Bow Cap
Bring some flair to the Kentucky Derby or simply wear it out during a casual day at the beach. This extravagant cap is made of satin and has an elaborate bow on the back to signal to the world that you have arrived!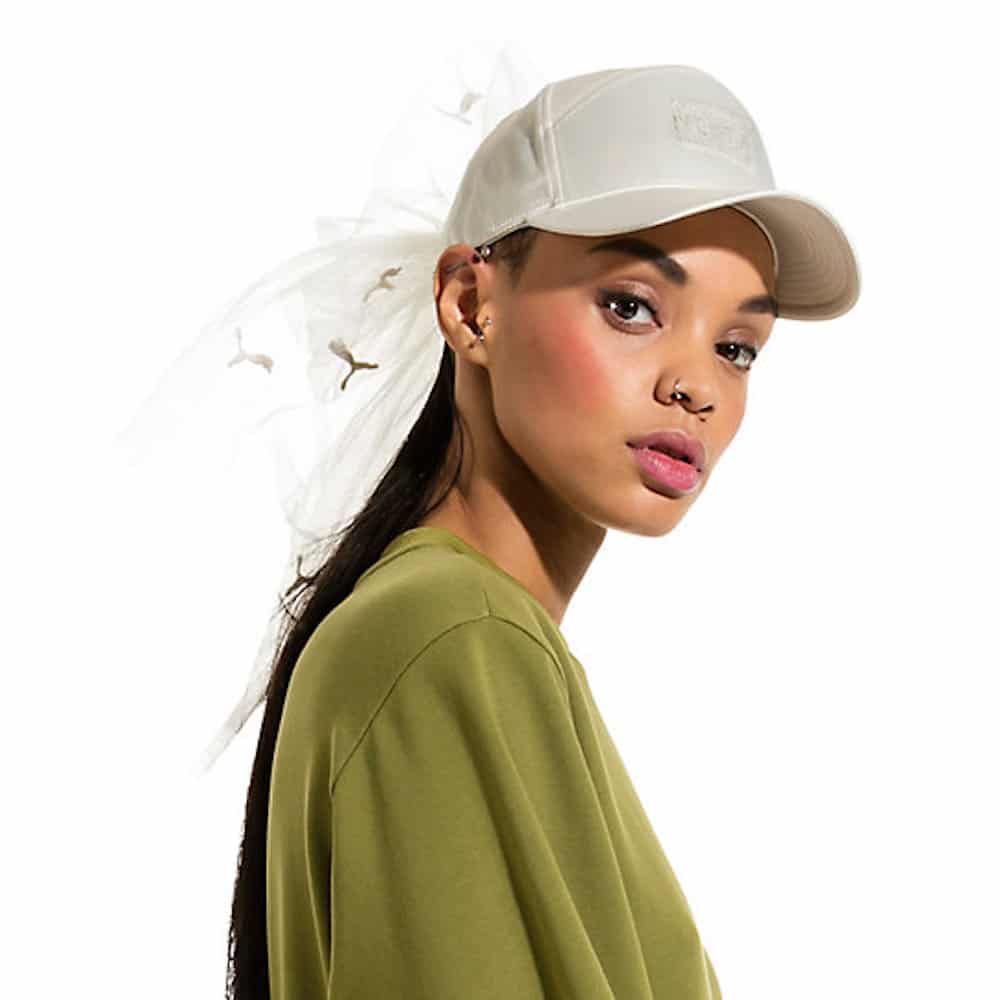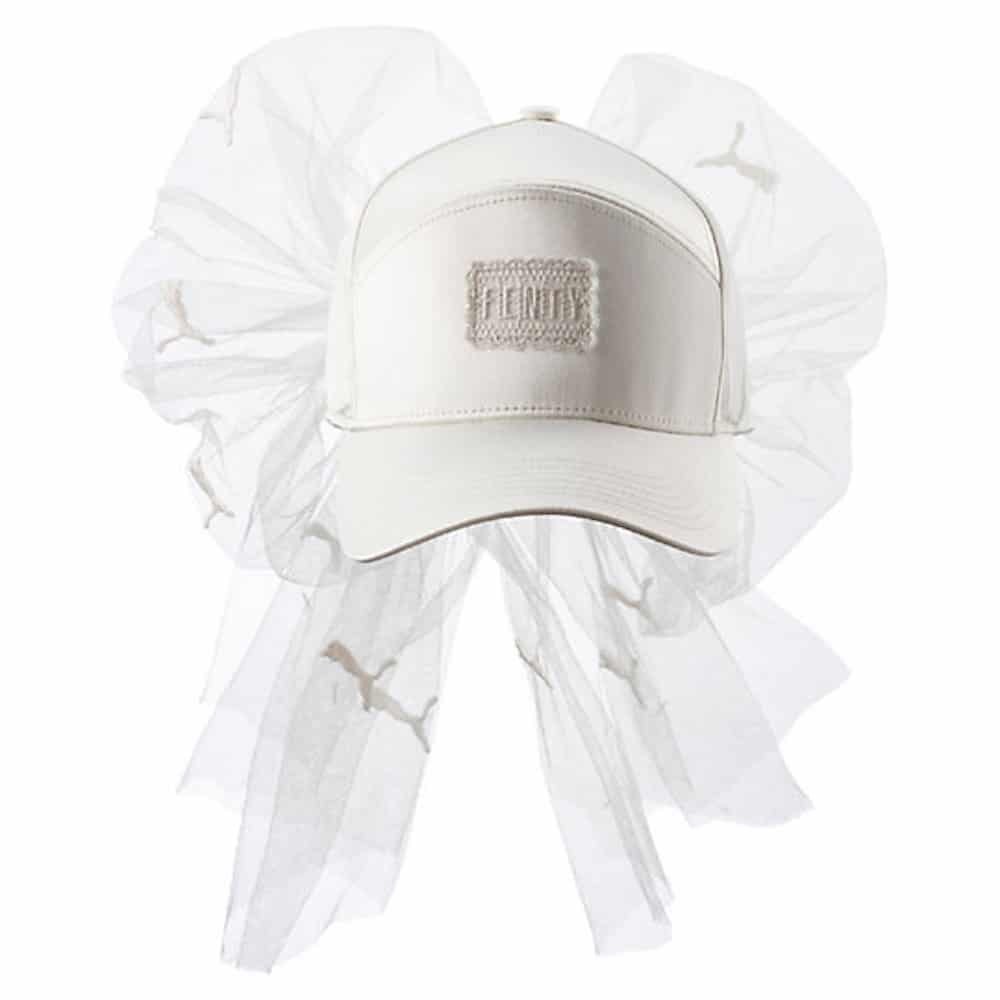 8. Embroidered Edge Mini Skirt
Embroidered tricot and snap buttons. What more can a girl ask for? This ultra mini skirt also sports a die-cut material for those who aren't opposed to showing some skin, and the scalloped hem brings an extra dose of femininity to this standout piece.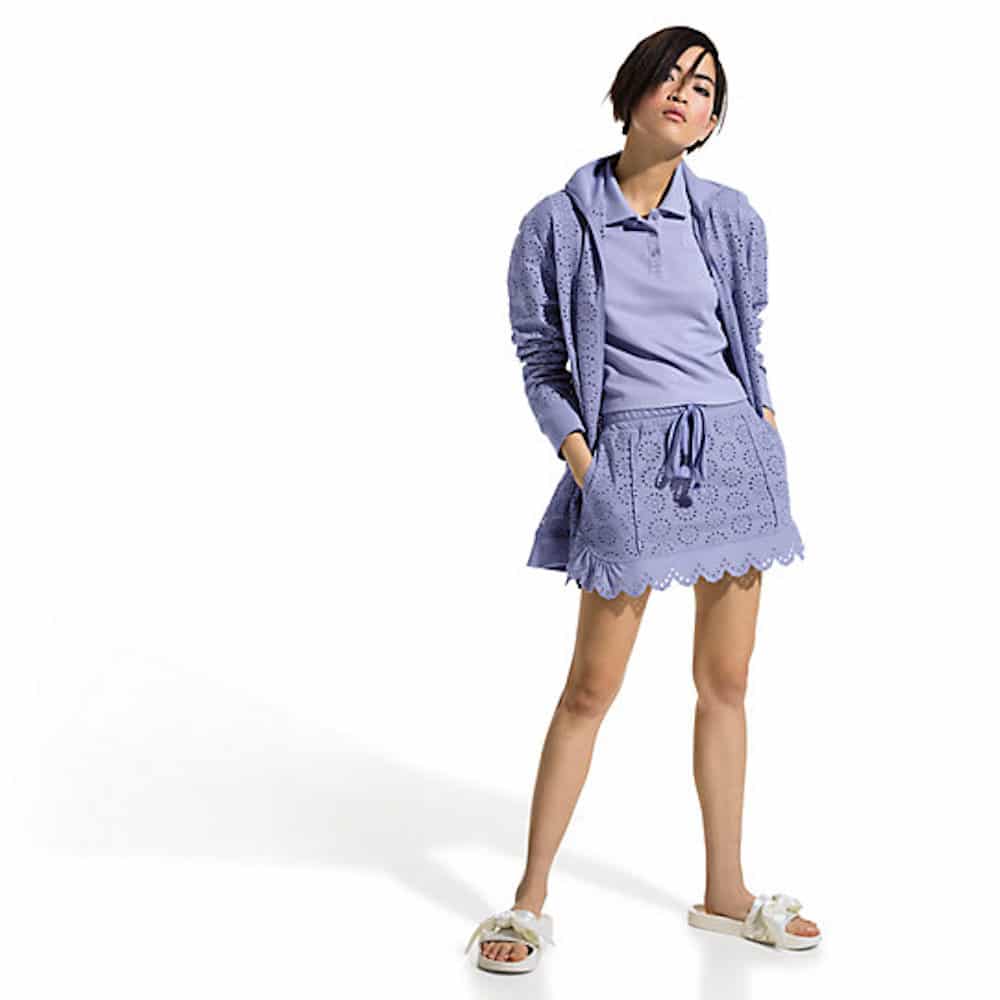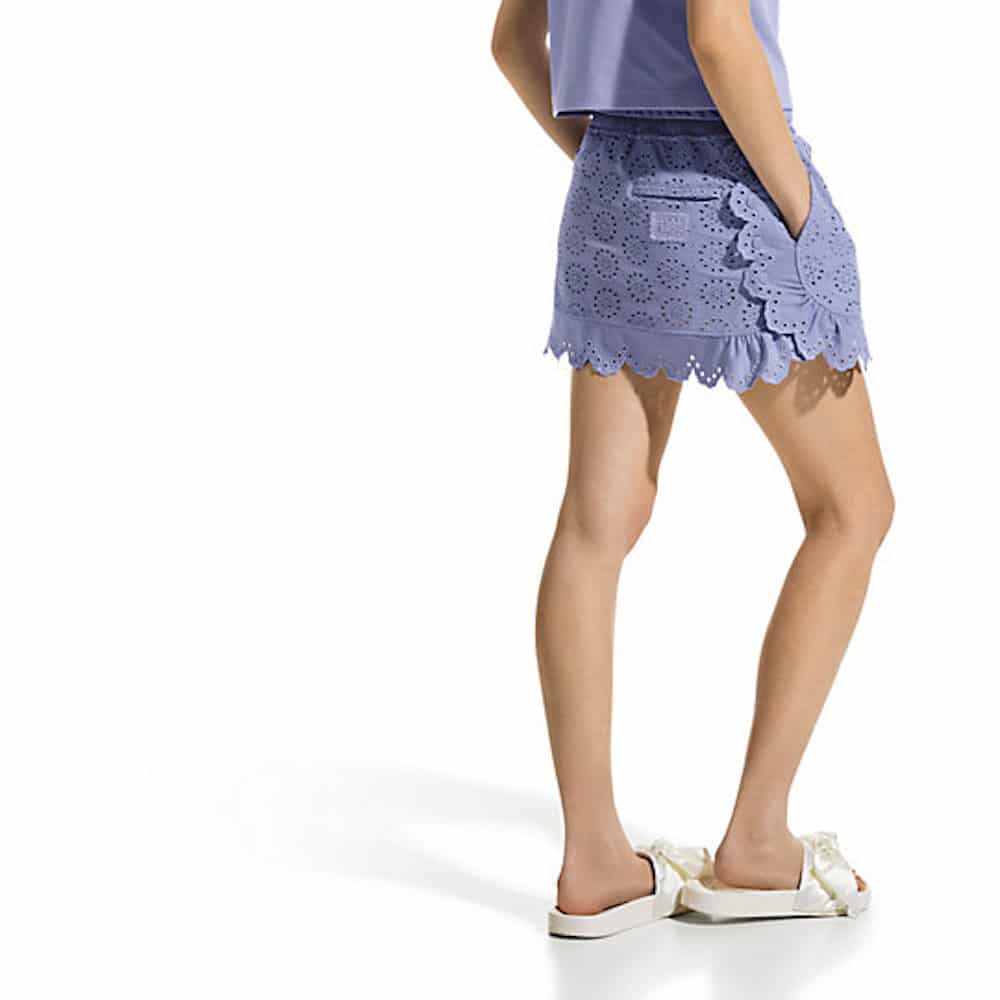 9. Bow Creeper Sandals
Rihanna hit a homerun with her original creeper shoes, and she's back again with a revamped version of the popular footwear. The creeper sandals include all the things the original shoe had plus a lot of fashionable extras. The bow detail and cut-out design make these shoes perfect for hot weather.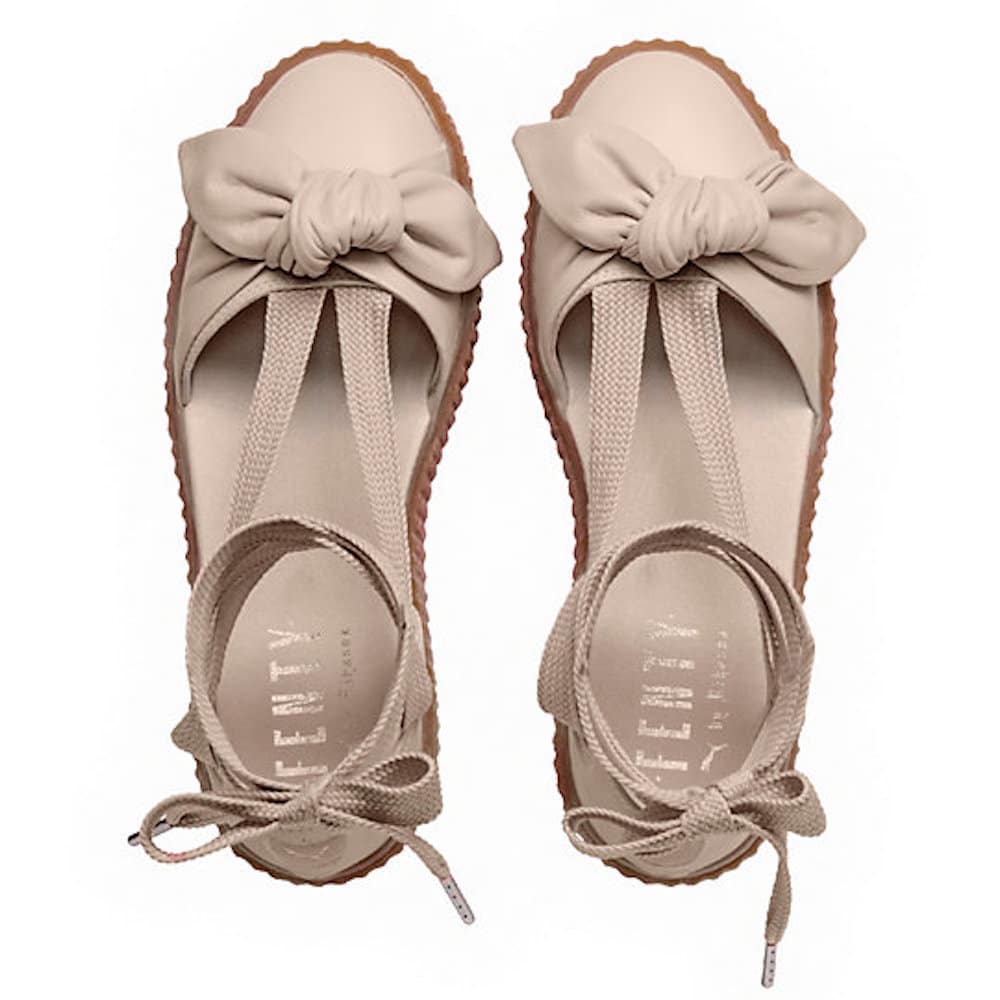 10. Hockey Baby Doll Dress With Tiers
We never knew Rihanna was a hockey fan. But perhaps she's just a fan of their jerseys only. Either way, the singer took cues from the icy sport to design these dazzling baby doll dresses. The tiered fabric allows for the dress to have some extra movement and bounce with each and every step. It also has basketball mesh tiers and a lace hem to truly make this one of the most unique designs of the entire collection.