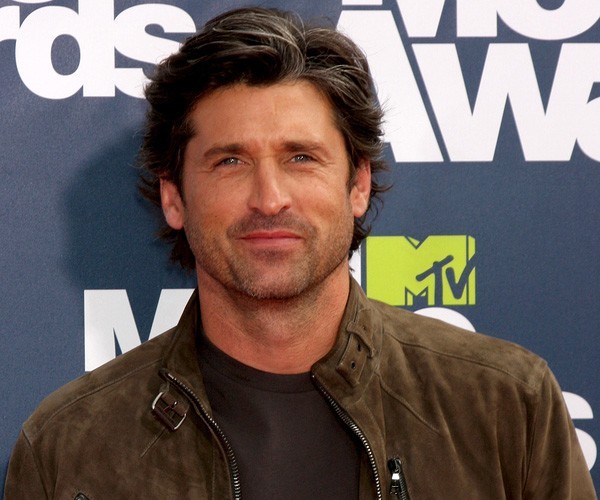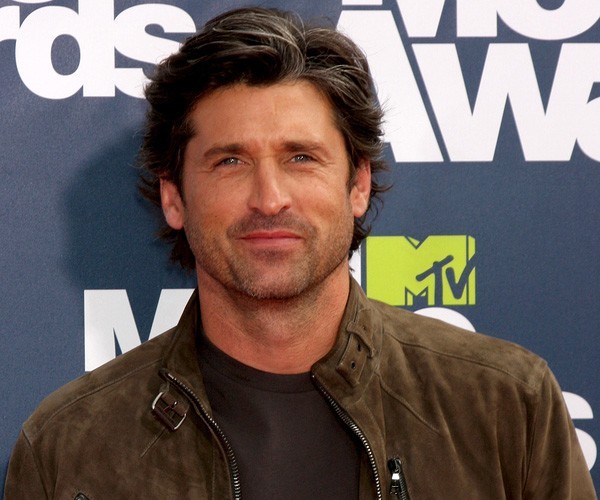 We've learned that maintaining a relationship in Hollywood is hard, especially if both parties are involved in the entertainment industry. So that may be why these 16 celebrities are happily married to so-called "normal people" who've never been in the spotlight. Even A-listers like Julia Roberts and Matt Damon are stars who married regular people and that may just be the secret to happiness in showbiz.
1. Kevin Jonas
Kevin Jonas met his wife, Danielle Deleasa, while both of their families were on vacation in the Bahamas. Jonas married the New Jersey-born hairdresser in 2009. Jonas and Deleasa documented their relationship on the E! reality series, Married to Jonas.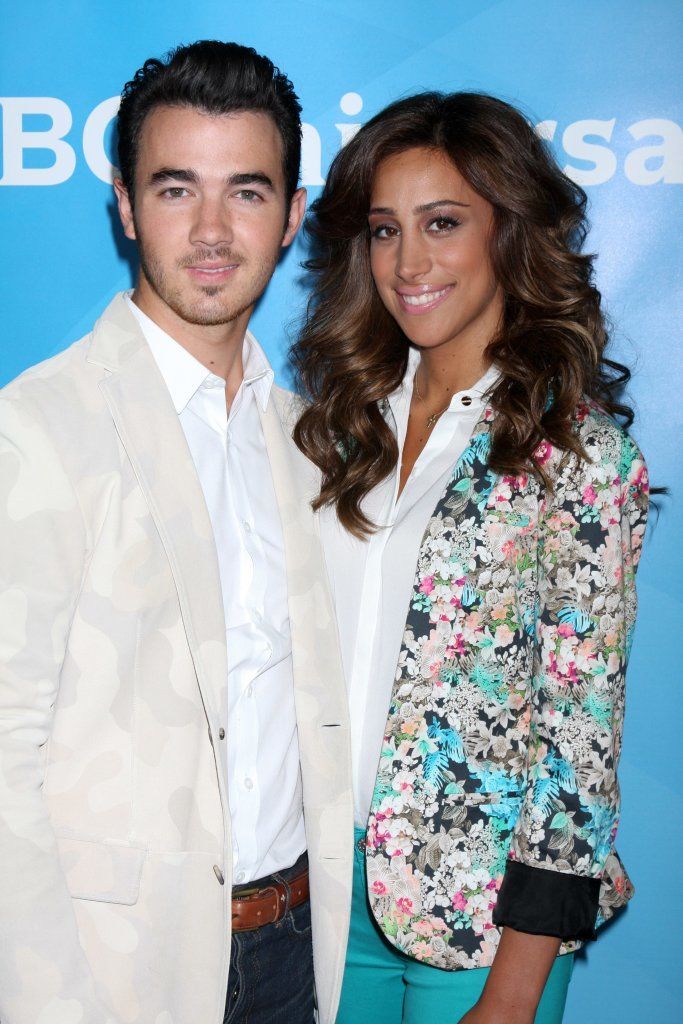 2. Vince Vaughn
Vince Vaughn began dating Canadian realtor Kyla Weber in 2007. The pair became engaged in March 2009 and married the following year in January. Vaughn and Weber have two children together, a son and a daughter and currently live in the Hollywood Hills.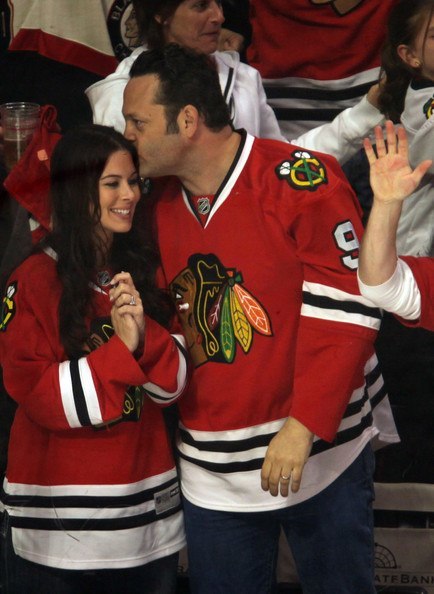 3. Paul Rudd
The Anchorman 2 star met his wife, Julie Yaeger, in 1995 while he was promoting Clueless in NYC. Supposedly Rudd crashed at Yaeger's apartment in the city one night and the pair began dating. Yaeger and Rudd dated for nearly eight years before tying the knot in 2003. Rudd lives on the Hudson River with his wife and their two children.
4. Matt Damon
The Monuments Men actor met his wife, Argentine bartender Luciana Barroso, while filming Stuck on You in Miami back in 2003. The pair became engaged in September 2005 and married in a civil ceremony in New York three months later. Damon and Barroso renewed their vows in St. Lucia in 2013. Damon is the stepfather of Barroso's daughter from a previous marriage. Damon and his wife live with their three daughters in Pacific Palisades.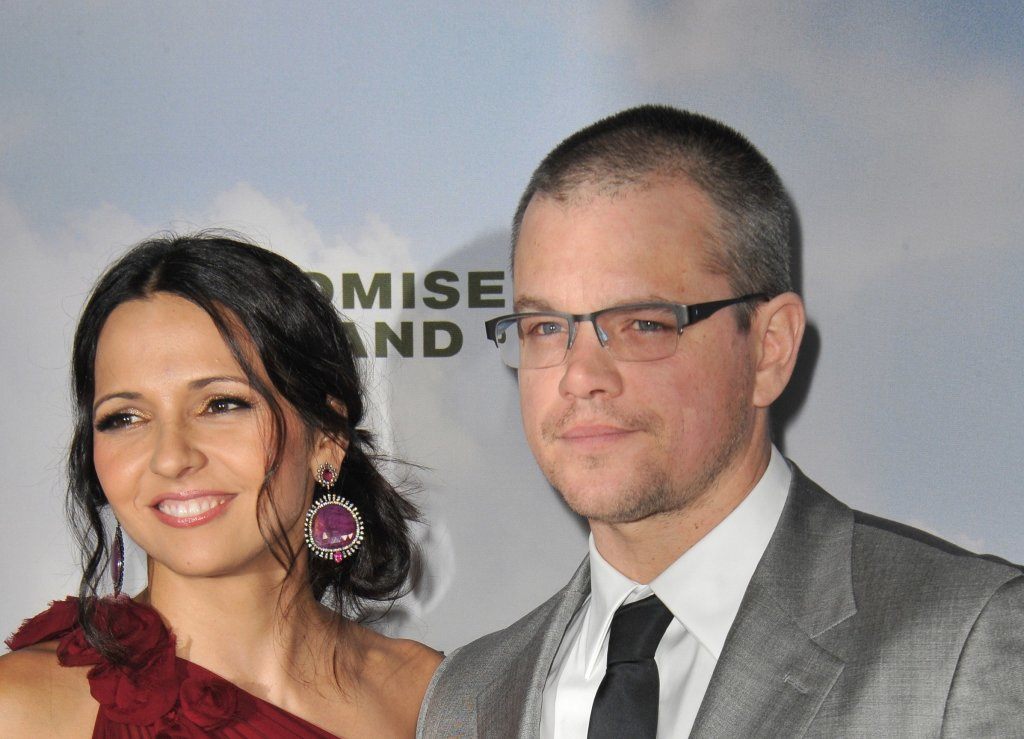 5. Julia Roberts
Roberts met cameraman Danny Moder on the set of the 2000 film, The Mexican. At the time, Roberts was dating Law & Order actor Benjamin Bratt and Moder was married. Moder went on to divorce his wife a year later and Bratt and Roberts subsequently split around the same time. Roberts and Moder wed quickly after the divorce was finalized, in July 2002. The couple have three children together.
6. Jessica Alba
Jessica Alba met Cash Warren, son of actor Michael Warren, in 2004 while filming Fantastic Four. The pair dated for three years before marrying in May 2008. Alba and Warren live with their two daughters, Honor and Haven, in Beverly Hills.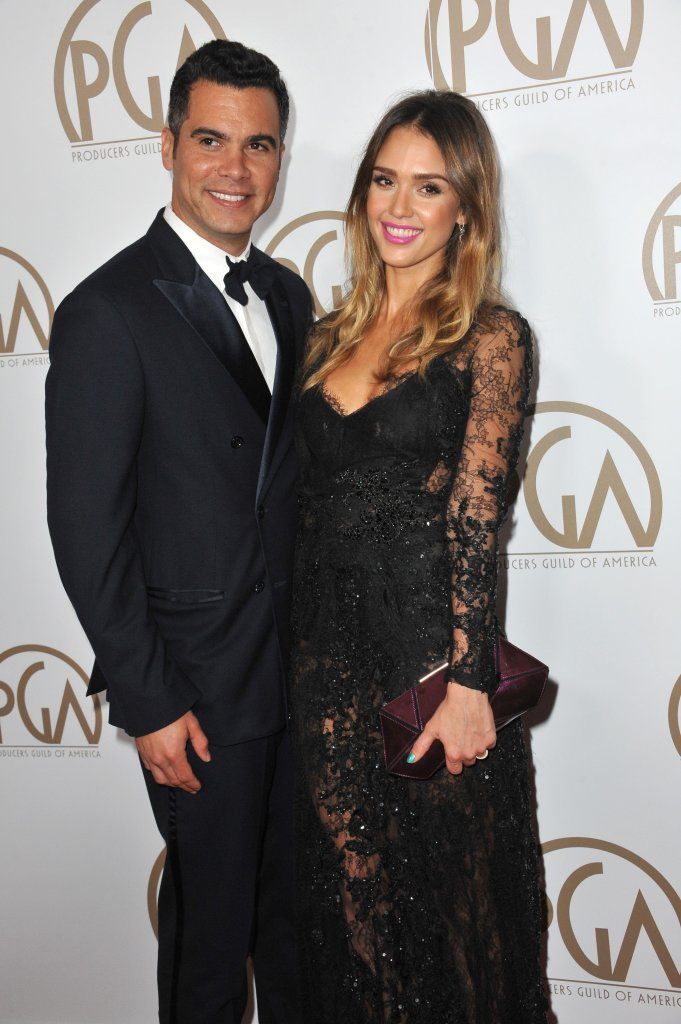 7. Anne Hathaway
The Interstellar actress met producer Adam Shulman in 2007 after a string of bad relationships. Her ex-boyfriend had recently been sentenced to four years in prison. Hathaway and Shulman met in 2008 and dated for three years before becoming engaged in November 2011. The pair were married the following year in a Jewish and Roman Catholic service in Big Sur, California.
8. Elizabeth Banks
The Hunger Games actress met her husband, sportswriter Max Handelman, on her first day at the University of Pennsylvania in 1992. The pair dated on and off for over 10 years before marrying in 2003. The couple have two sons together, both born via surrogate.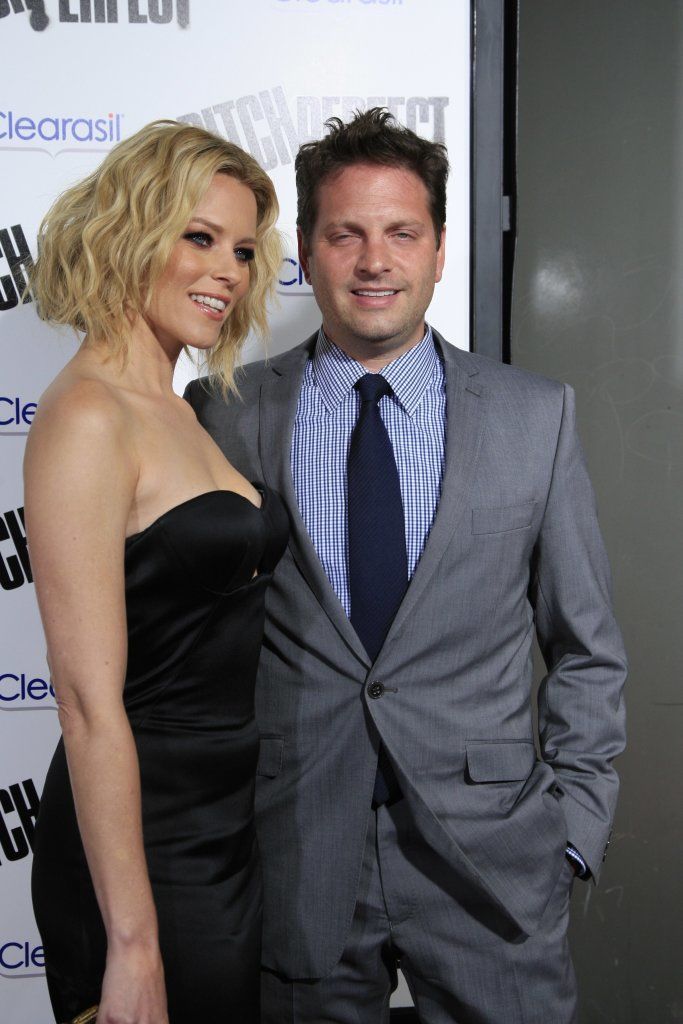 9. Chris O'Donnell
The NCIS: Los Angeles actor married his high school sweetheart, Caroline Fentress, in 1997. Fentress is a an elementary schoolteacher. The couple, who have five children together, live in Los Angeles.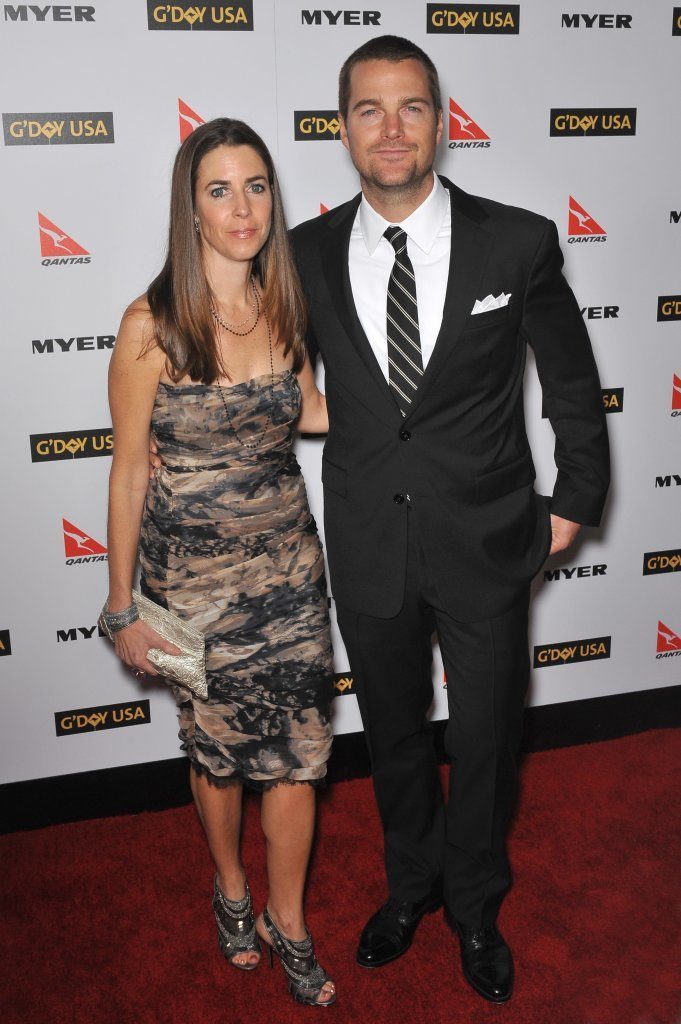 10. Christian Bale
The Exodus: Gods and Kings star married Winona Ryder's former assistant and make-up artist, Sandra "Sibi" Blažić, in January 2000. The couple currently live in Los Angeles with their daughter and newborn son.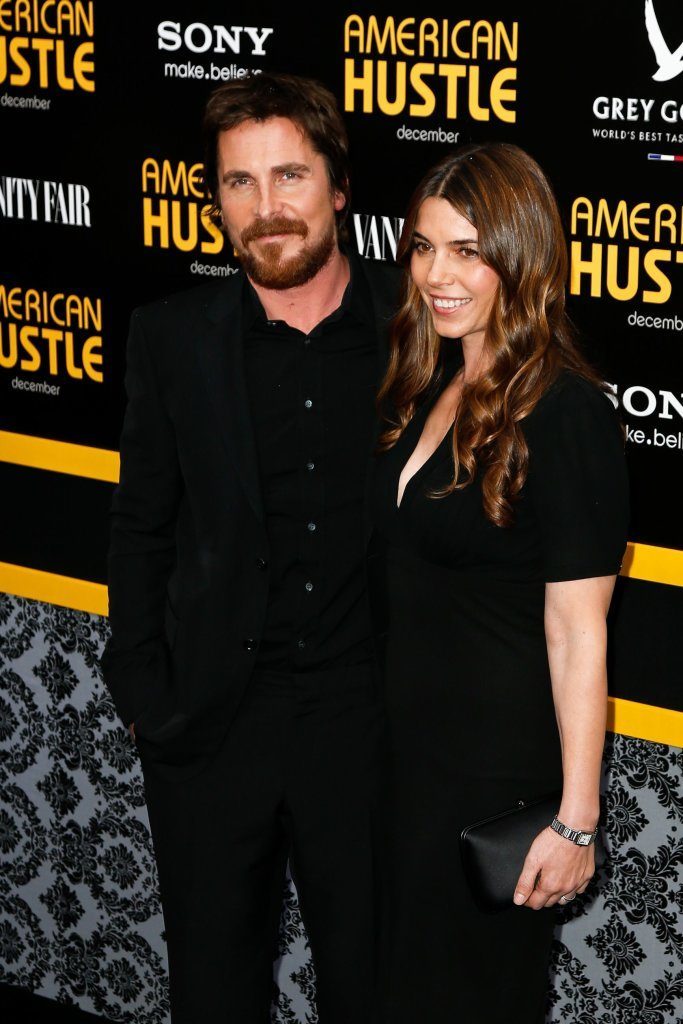 11. Lisa Kudrow
Kudrow, the writer, producer and star of HBO's new series, The Comeback married her husband, French advertising executive Michael Stern, in 1995. Kudrow gave birth to their only child, Julian, in 1998 and the actress' pregnancy was written into the Friends script. You may remember Phoebe being a surrogate mother to triplets.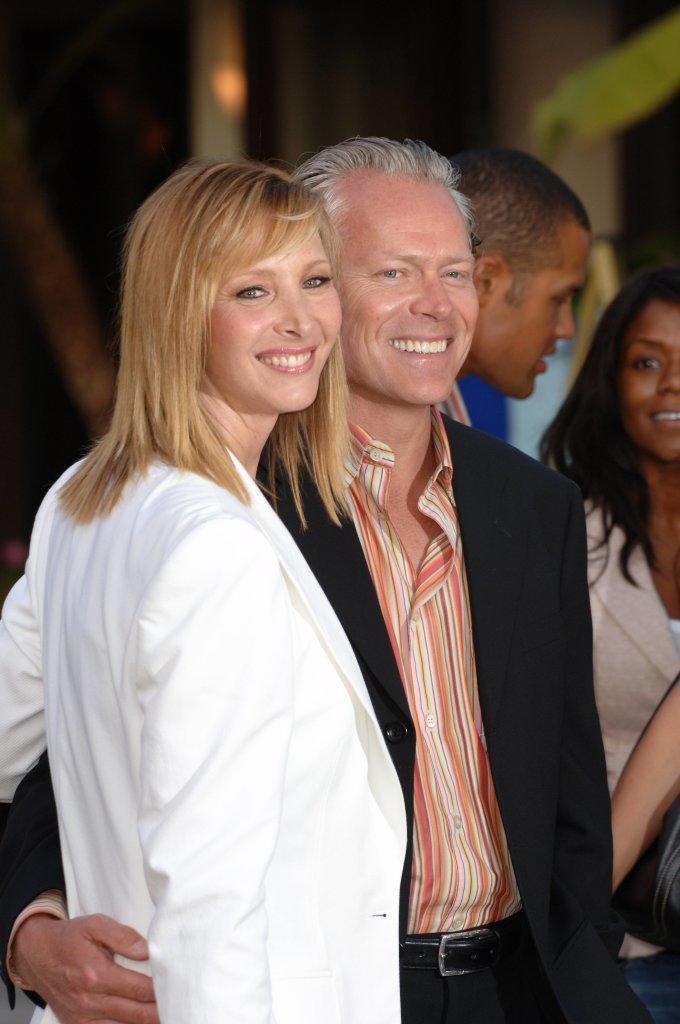 12. Lake Bell
The award-winning Sundance writer and producer began dating tattoo artist Scott Campbell in 2011. The pair met while filming an episode of How to Make It in America where Campbell played himself. Bell and Campbell dated for a few years before marrying in New Orleans in 2013. They welcomed a baby girl, Nova, in October 2014.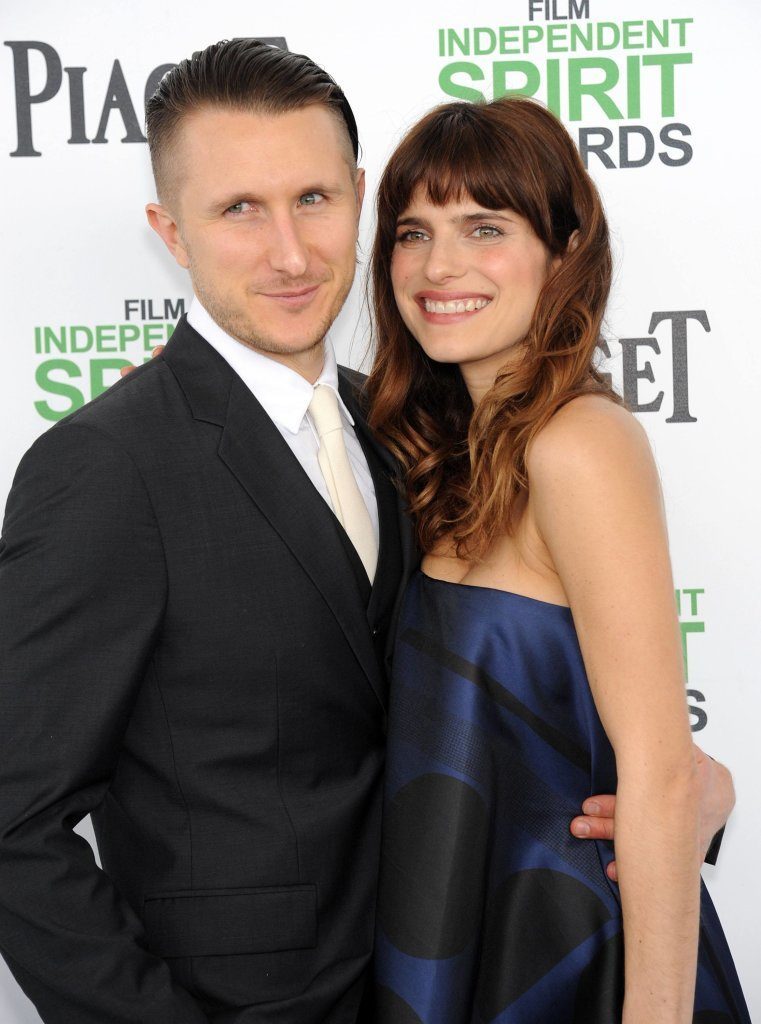 13. Aaron Paul
The Breaking Bad actor met his wife, Lauren Parsekian, at the Coachella Music Festival in 2010. The pair became engaged on New Year's Day 2012 in Paris and were married the following year in a 1920's Parisian-carnival themed ceremony in Malibu. Paul and Parsekian live together in Los Angeles.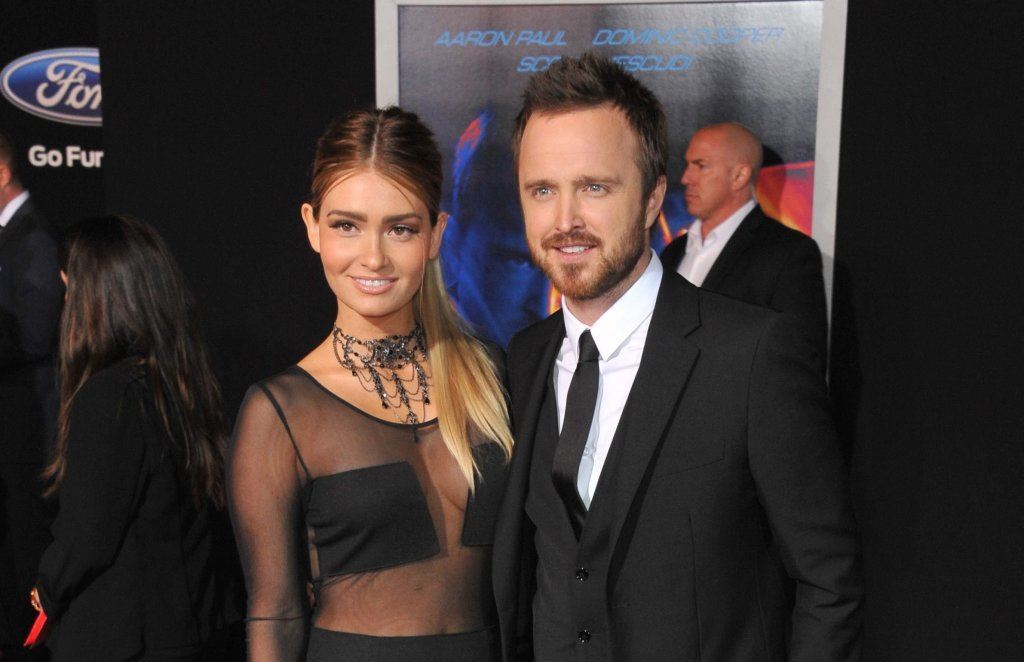 14. Jon Bon Jovi
Like the rock star he is, Jon Bon Jovi married his high school sweetheart in Vegas. While on tour in Los Angeles in 1989, Jon took a secret trip to "Sin City" and wed childhood love, Dorothea Hurley, at the Graceland Wedding Chapel. The couple currently lives in Los Angeles with their four children.
15. David Schwimmer
The Friends actor met English photographer, Zoe Buckman, in 2007. The pair dated for a few years before announcing their engagement in 2010 and marrying that same year in June. Schwimmer and Buckman welcomed a daughter, Cleo, in 2011.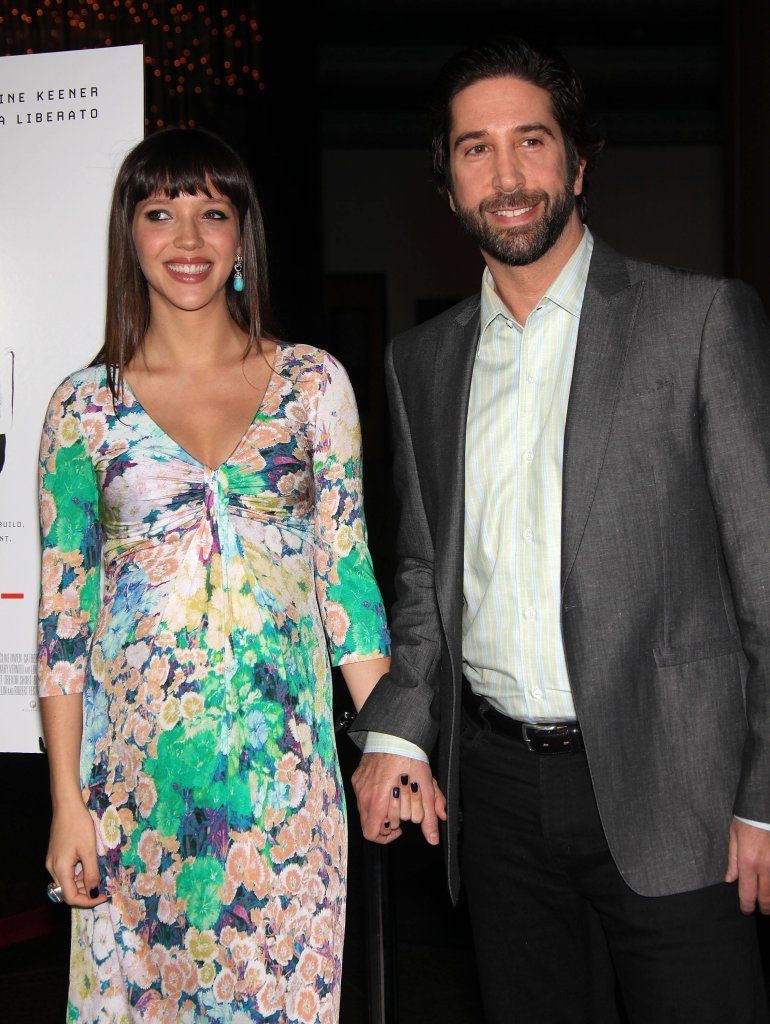 16. Patrick Dempsey
Patrick Dempsey married make-up and hair stylist Jillian Fink in 1999 after years of flirting over haircuts. Dempsey and Fink have three children together, one daughter and twin boys and currently live in Malibu.