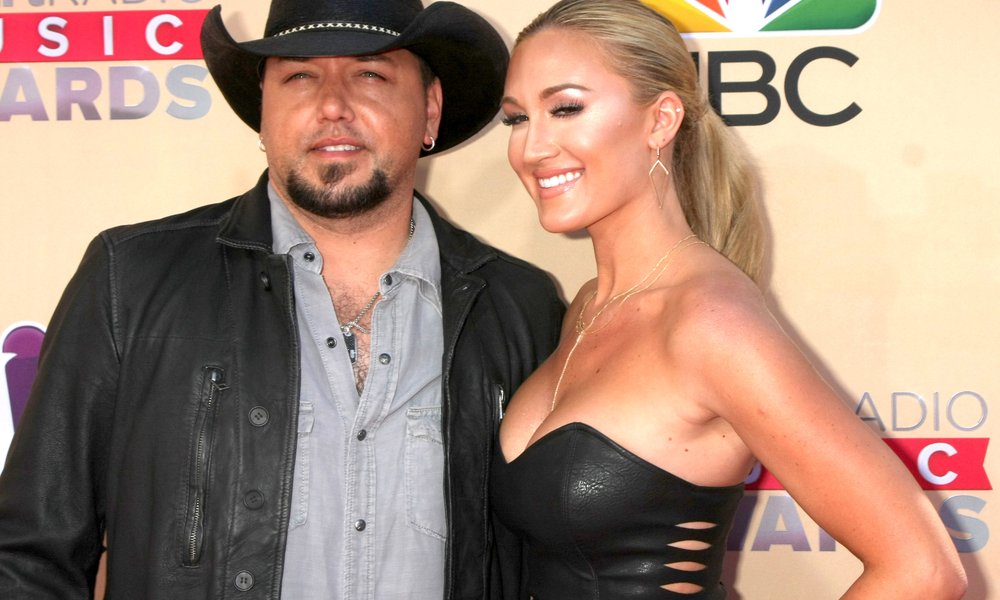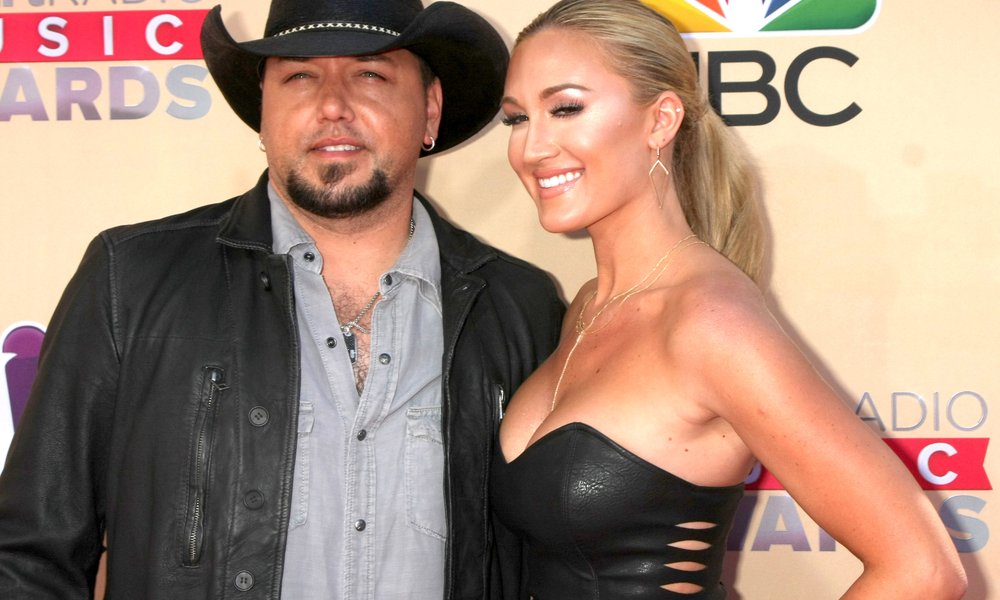 There are so many available bachelors all over the world, but this group of women had their sights set on men who were already taken. Perhaps it was the allure of their unavailability, or maybe they were fueled by having a taboo, juicy, and scandalous extramarital affair in the headlines. Either way, here are 17 celebrity wives who will definitely steal your man without thinking twice. They'll probably never be able to shake the label of being a "homewrecker," and here's why:
1. Leanne Rimes
We all knew about Leanne Rimes' homewrecking ways, but the extent of her betrayal was really put on blast when her new husband's ex-wife, Brandi Glanville, put her on blast on The Real Housewives of Beverly Hills.
You see, Glanville was happily married to Eddie Cibrian…or so she thought. When Cibrian met Rimes on the set of their Lifetime film, Northern Lights, they got involved in a steamy affair. Soon enough, Cibrian announced he was leaving Glanville and their two children, and he and Rimes tied the knot in 2011.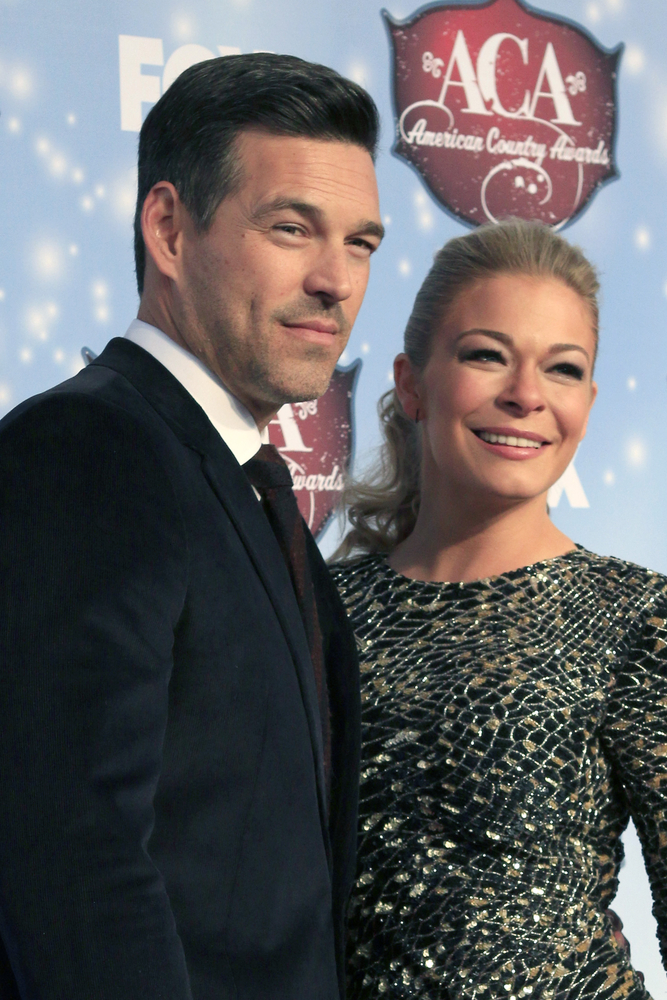 2. Brittany Kerr
Back in 2012, former NBA cheerleader and American Idol contestant Brittany Kerr found herself in the middle of a firestorm. Kerr was seen making out with country singer Jason Aldean who was very much married at the time. Kerr eventually shut down her Twitter account after receiving messages calling her a "skank" and a "homewrecking whore."
She claimed she didn't know he was married, and eventually, he filed for divorce and was free to date her without all the backlash. The two got married in 2015.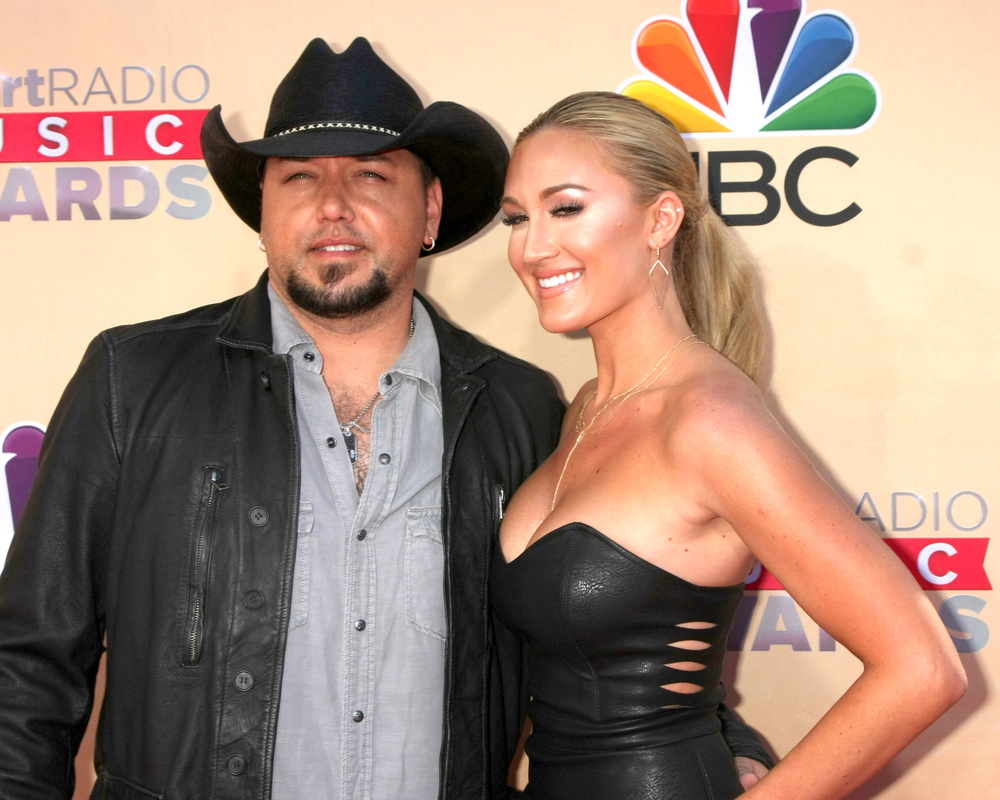 3. Soon-Yi Previn
In the most shocking homewrecking case ever, Soon-Yi Previn was actually the mistress to her mom's long-term partner. Woody Allen was involved with Mia Farrow for years and eventually began dating Previn, her adopted daughter. Farrow ended her relationship with Allen, and Previn became his third wife in 1997.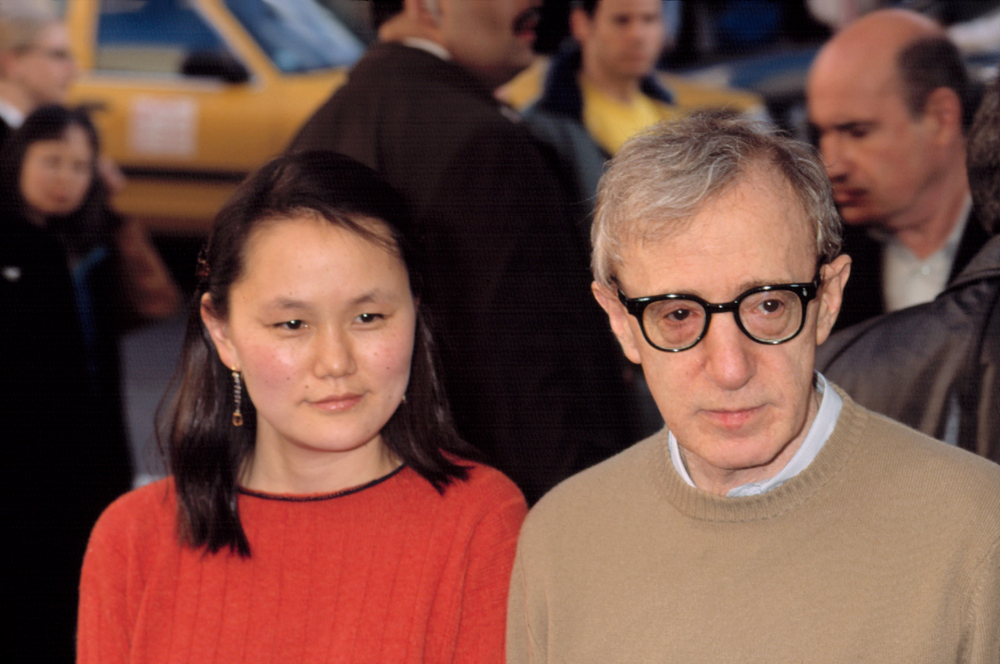 4. Julia Roberts
When Julia Roberts started hooking up with Danny Moder on the set of the 2000 film The Mexican, she was dating actor Benjamin Bratt and Moder was married to Vera Steimberg. He filed for divorce a little over a year later, and he and Roberts wed in 2002 at her ranch in New Mexico.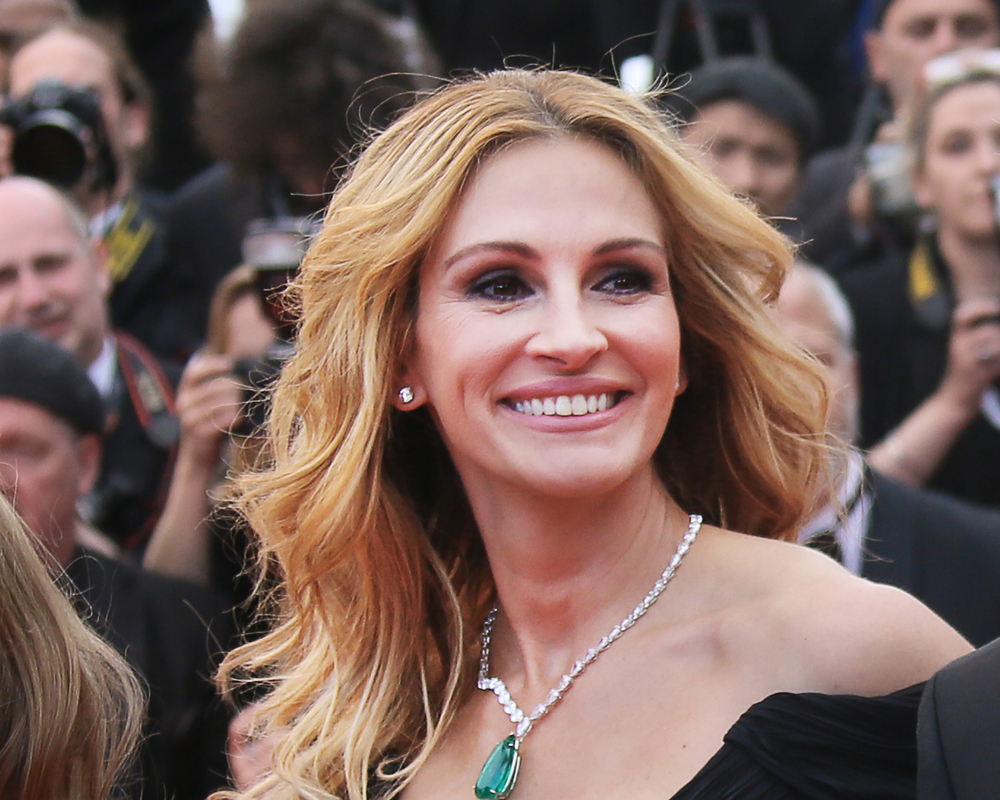 5. Alicia Keys
Alicia Keys has dealt with the homewrecking rumors ever since she started dating producer Swizz Beatz in 2009. Swizz was married to songwriter Mashonda Tifrere, but that didn't stop him from allegedly starting an affair with Keys.
Swizz filed for divorce and married Keys in 2010. She has denied ruining his previous marriage, but Mashona told a different story. She wrote an open letter to Keys on Twitter and politely asked her to hold off on their affair until after their divorce was finalized. Thankfully, Swizz, Keys, and Mashonda have squashed their beef and they have a more cordial relationship these days. They've even been pictured vacationing together with their kids.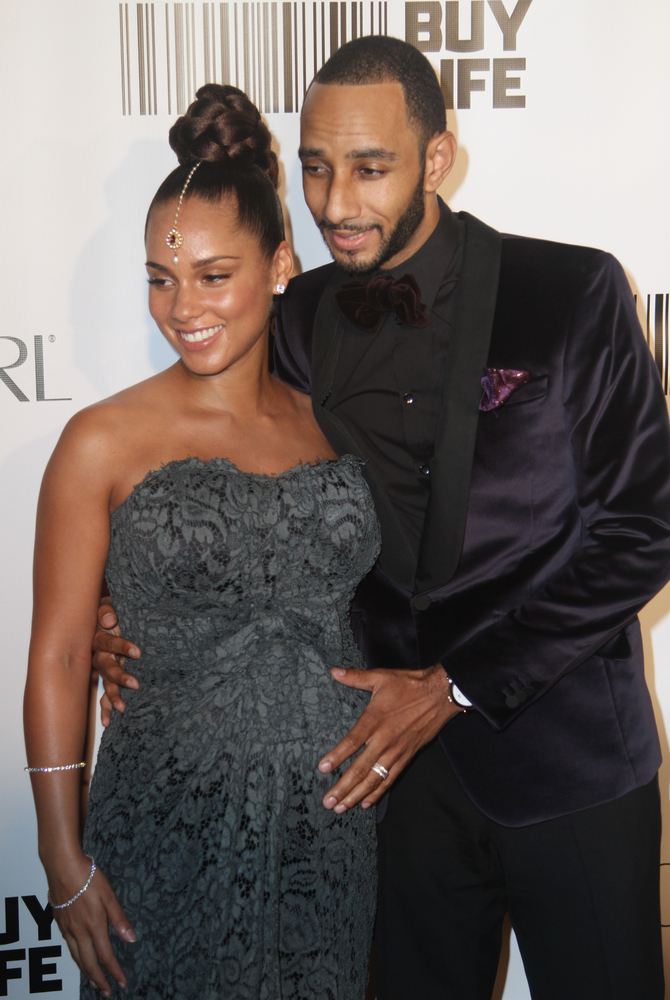 6. Ryan Shawhughes
Ethan Hawke and Uma Thurman were Hollywood's power couple up until he started an affair with his children's nanny, Ryan Shawhughes. Hawke and Thurman separated and divorced in 2005, and Hawke married Shawhughes in 2008. Hawke tried to dismiss the infidelity rumors by saying his marriage to Thurman "disintegrated due to many pressures, none of which were remotely connected to Ryan." It's just too bad no one believed him.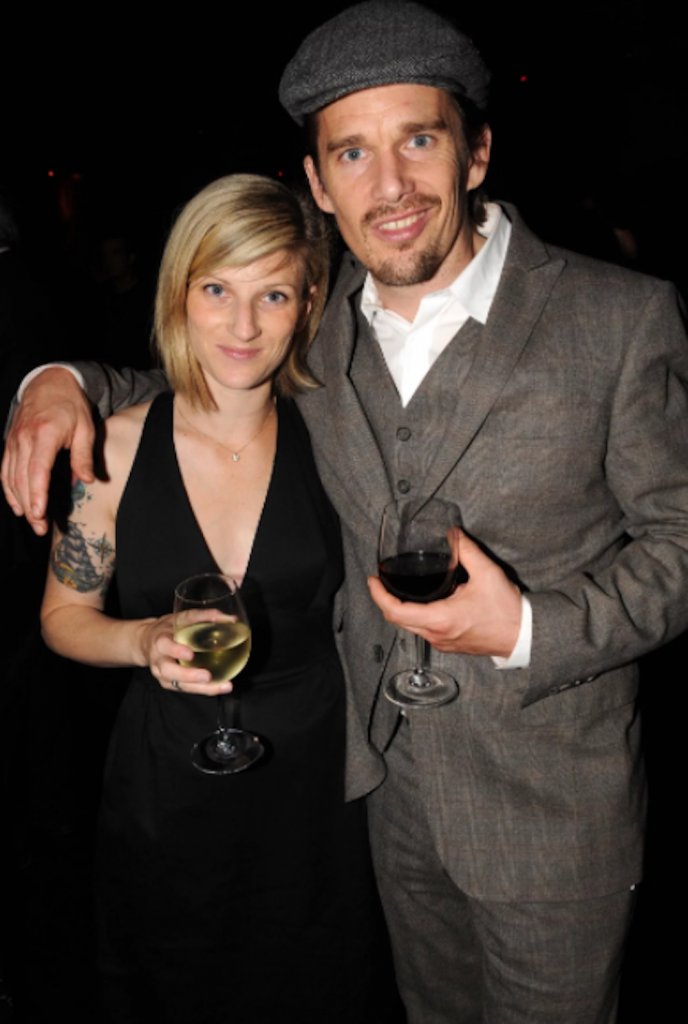 7. Tori Spelling
Dean McDermott left his wife, Mary Jo Eustace, after 12 years of marriage just three weeks after meeting Tori Spelling on the set of the TV movie Mind Over Murder. The couple got hitched in 2006, and they've appeared on various reality TV shows together. Many believe Spelling received her karma for being a homewrecker after it was revealed McDermott had cheated on her numerous times during their marriage.
8. Kayte Walsh
When Kelsey Grammar boarded a flight, he fell in love with flight attendant Kayte Walsh. His wife, Camille Grammar, was blindsided when he filed for divorce and married Walsh two weeks after their divorce was finalized. It seems like Camille got the last laugh though. She was recently awarded 50% of Kelsey's 401K retirement fund.
9. Gabrielle Union
NBA player Dwyane Wade was still legally married to his first wife, Siohvaughn Funches, when he allegedly began an affair with actress Gabrielle Union. Long custody and spousal support battles raged on between Funches and Wade, and Funches even sued Union, claiming she was the homewrecker who ruined her marriage.
Is it true that once a cheater, always a cheater? Perhaps. While still dating Union, Wade got his longtime friend, Aja Metoyer, pregnant. After his infidelity was exposed, he proposed to Union, she forgave him, and the couple got married in 2014.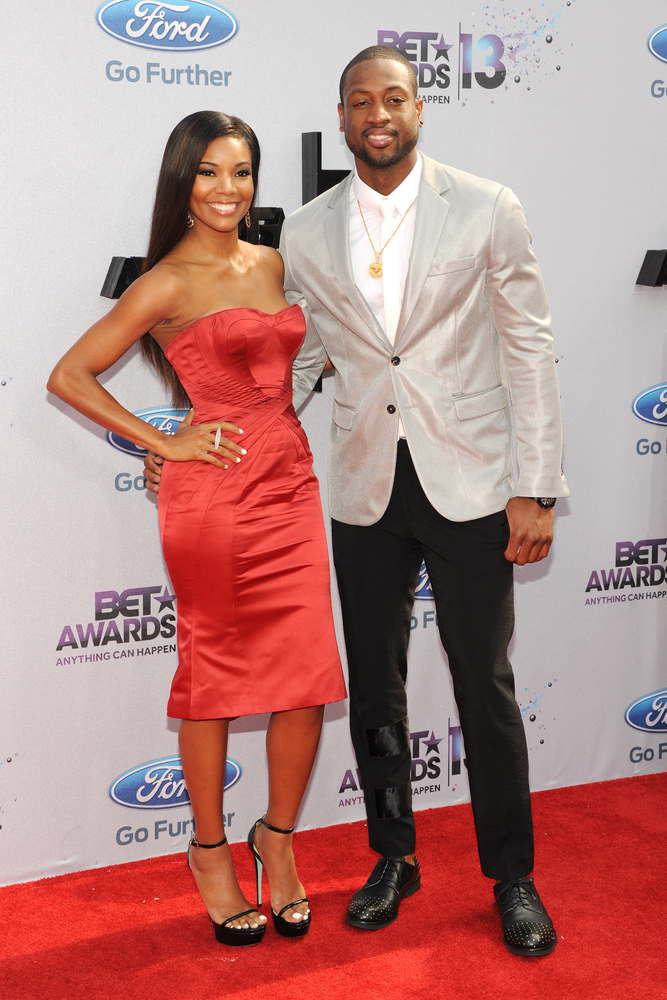 10. Camilla Parker Bowles
One of history's most infamous homewreckers is none other than Camilla Parker Bowles. She was the woman who always had Prince Charles' heart. She wound up getting engaged to her longtime boyfriend, Andrew Parker Bowles, while Prince Charles was sailing in the Caribbean. Charles then decided to marry Princess Diana, but he and Bowles began an affair that lasted for years. Bowles was listed as the reason for the problems in their marriage, and he and Diana eventually divorced in 1996. The Prince and Bowles were then married in 2005.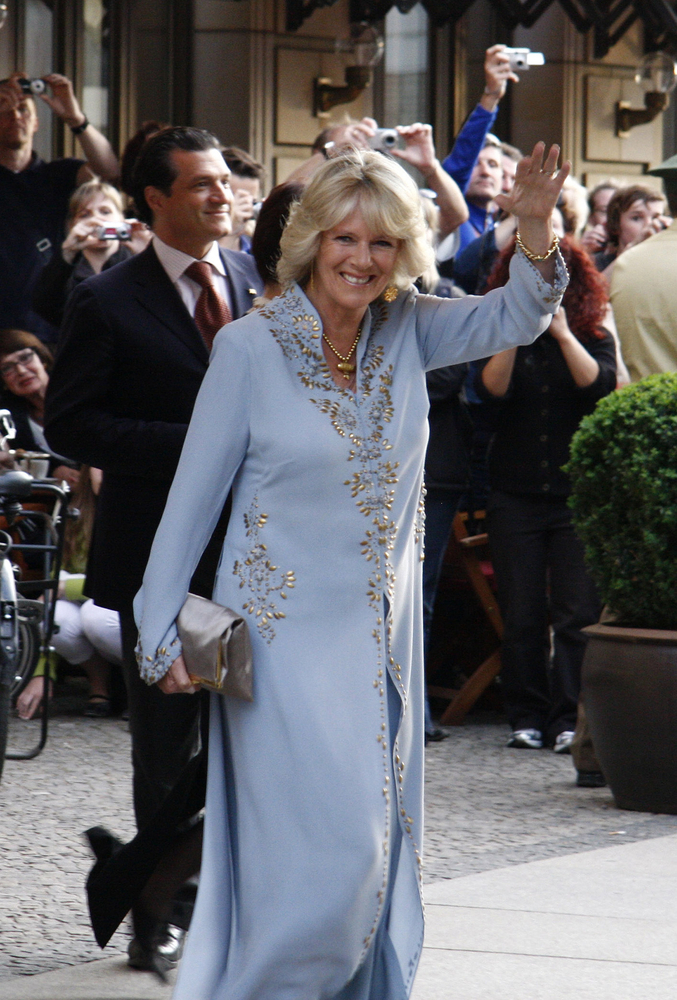 11. Eniko Parrish
Comedian Kevin Hart was married to Torrei Hart when he reportedly began an affair with Eniko Parrish. To this day, he and Parrish deny that they were involved when he was legally married, but their timelines don't add up. When Parrish posted a sweet anniversary message to Kevin on Instagram, saying they had been together for 8 years even though he had only been divorced from Torrei for 6, all hell broke loose. It made it even harder for people to feel sorry for Parrish when just a few months later, Kevin was involved in a cheating an extortion scandal with a "traveling stripper."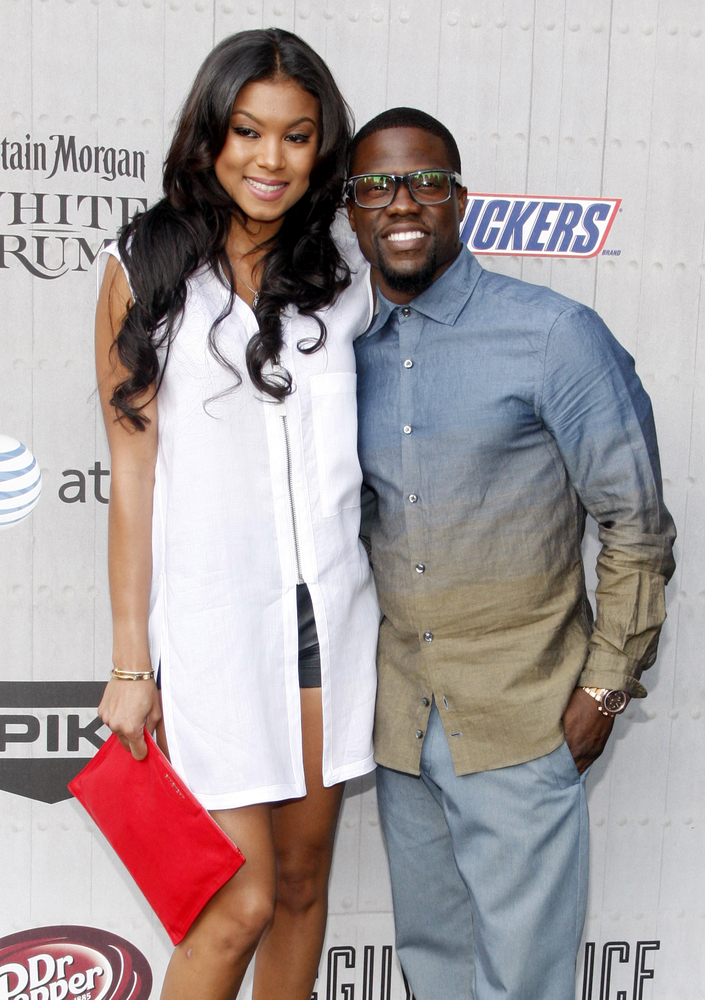 12. Kim Kardashian
Long before Kim Kardashian married Kanye West, he was in a relationship with Amber Rose. Rose claimed Kardashian would send West flirty messages, and she repeatedly asked her to stop texting her man. After Rose and West broke up, it took a few more years for Kardashian and West to be an official couple since Kardashian had gotten hitched to Kris Humphries in the meantime. But soon enough, the alleged homewrecker and West said their I do's in 2014.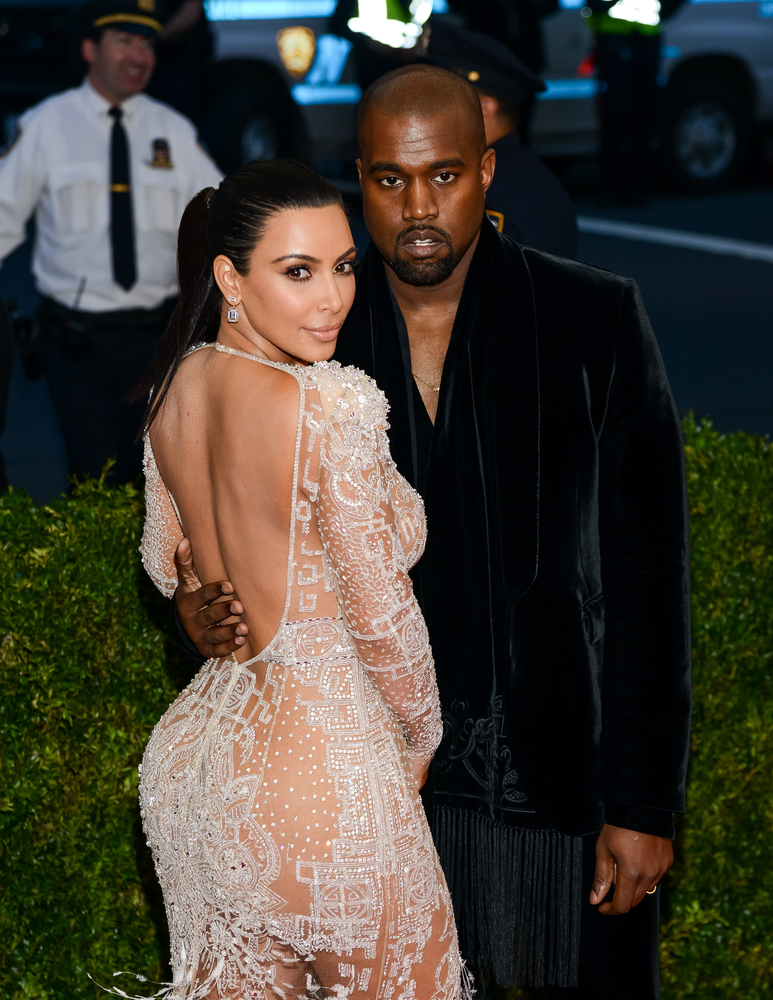 13. Elizabeth Taylor
Throughout her lifetime, Elizabeth Taylor married seven men, and some of them just so happened to be married when she met them. Her fourth husband, Eddie Fisher, was married to Debbie Reynolds, and Richard Burton was married to Sybil Williams when he dropped her and married Hollywood's most notable homewrecker.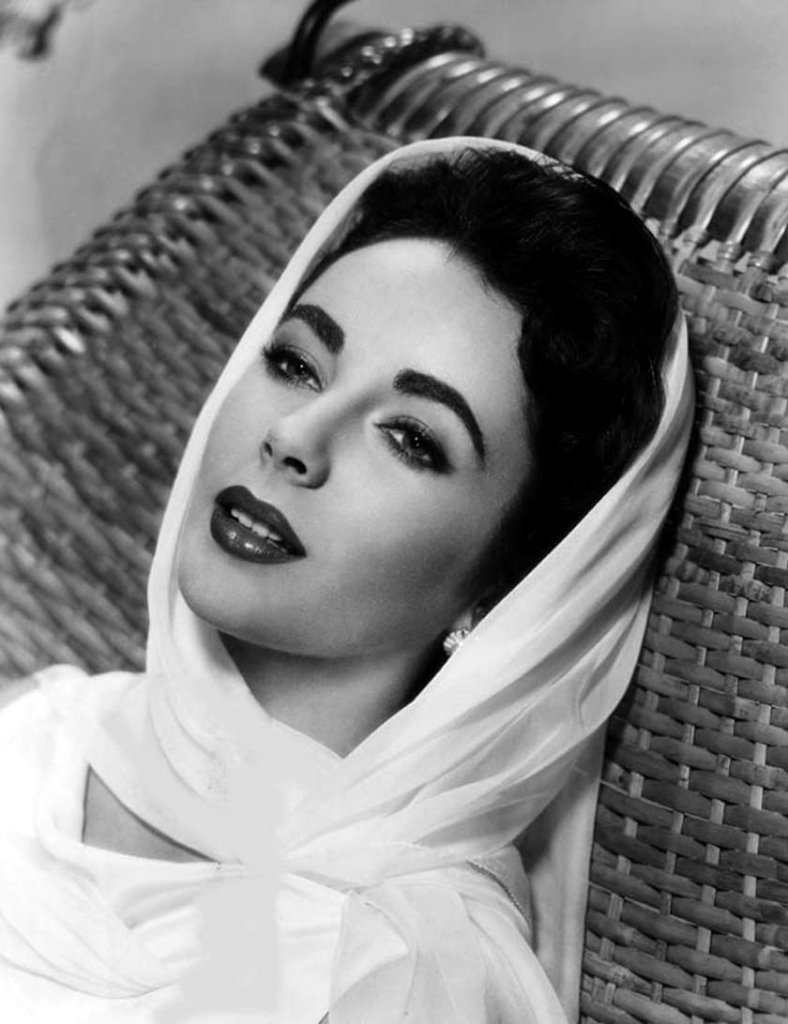 14. Gisele Bundchen
You wouldn't think a beautiful supermodel would have to steal someone else's man, but that's what rumors suggest when it comes to Gisele Bundchen and NFL quarterback Tom Brady. Brady was in a relationship with Bridget Moynahan who was pregnant with his child. He left her before she gave birth and began a relationship with Bundchen. Brady and Moynahan have remained cordial to each other despite all the drama, and he and Bundchen have been going strong since 2009.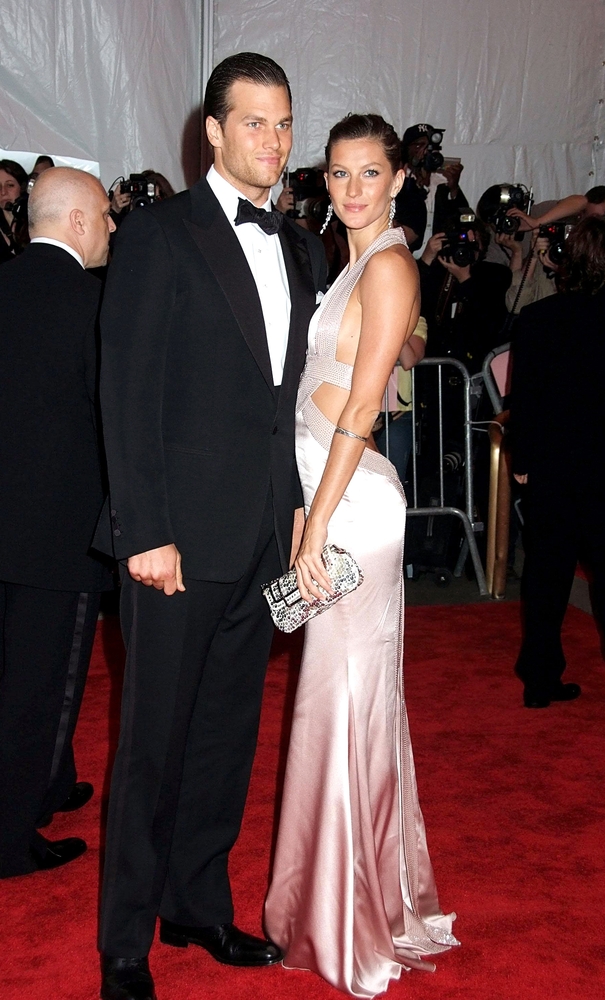 15. Adrienne Bailon
When Adrienne Bailon broke off her engagement to her longtime boyfriend, Lenny Santiago, no one batted an eye. It wasn't until gospel singer Israel Houghton divorced his wife of 20 years and was spotted out with Bailon soon after that people began to raise eyebrows. Houghton later admitted he had cheated on his ex-wife towards the end of their marriage, but he insisted that Bailon wasn't the homewrecker that came between them. Bailon and Houghton were married in a romantic ceremony in Paris just months after his divorce was finalized.
16. Patti Scialfa
Bruce Springsteen and Patti Scialfa had a storybook romance, but it was full of drama and rumors of Scialfa's homewrecking ways. They met in 1984 when Springsteen asked Scialfa to join the E Street Band. The attraction was evident, but in 1985, Springfield asked Julianne Phillips to marry him instead.
Scialfa and Springsteen rekindled their romance while traveling on tour, and his marriage to Phillips was on its last leg due to his touring schedule. After he and Phillips separated, he moved in with Scialfa. His fans were outraged, but The Boss stood by his decision by saying, "It's a strange society that assumes it has the right to tell people whom they should love and whom they shouldn't."
He and Phillips divorced in 1989, he had a son with Scialfa in 1990, and the two were married at their Los Angeles home in 1991.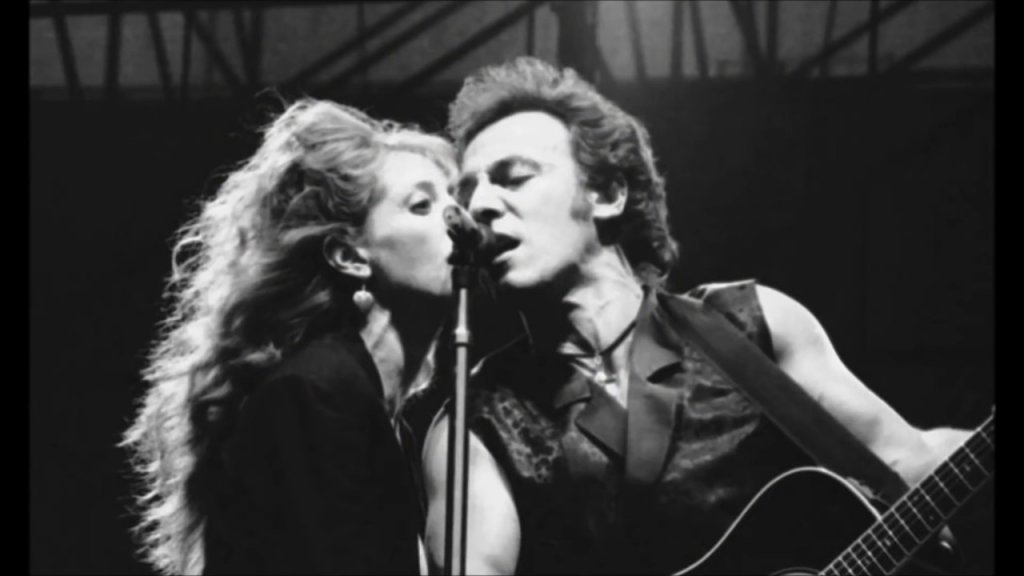 17. Nicole Kidman
When Tom Cruise falls in love, he acts fast. Nothing was going to stop him from making Nicole Kidman his woman – even though he was married to Mimi Rogers at the time. He met Kidman on the set of their 1990 film Days of Thunder. In February of that year, he divorced Rogers, and in November of that same year, he and Kidman got married.