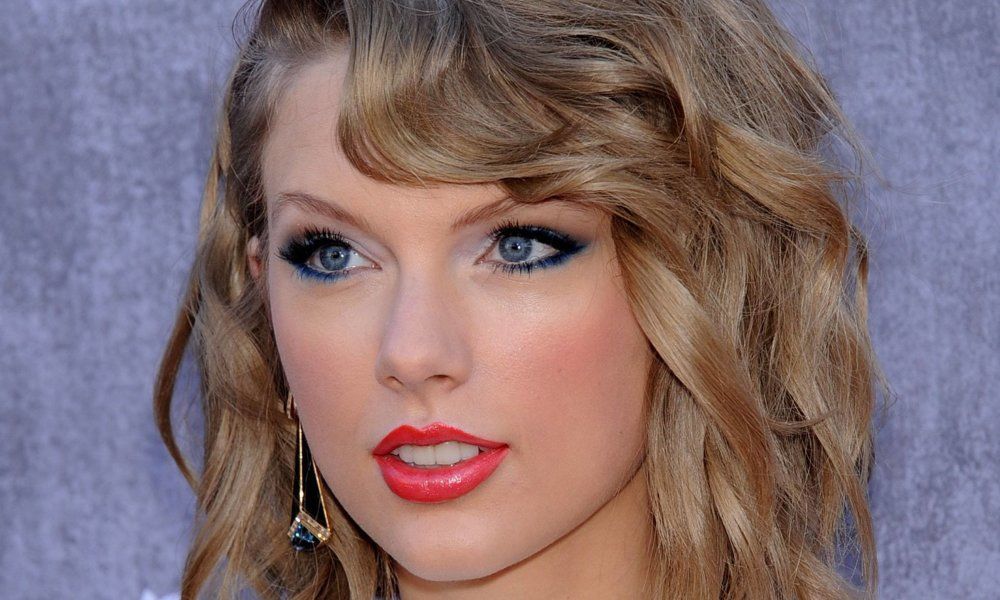 Finding love in Hollywood is difficult. So it's not uncommon that some of our favorite starlets have been linked to the same men, but it is interesting to see how celebrity sloppy seconds affect female relationships in Tinseltown. Some even escalate into feuds. These are the stories of leading ladies dating the same person, sometimes even right after one another. Read on to get the dirt.
1. Cameron Diaz and Kate Hudson
Both A-list ladies have been linked to MVP third baseman, Alex Rodriguez. A-Rod dated actress Kate Hudson from 2008-2009. Then, he was linked to Annie star Cameron Diaz from 2010-2011. It was rumored that at the time there was a feud between the two actresses over the former Yankee player. Diaz also dated Justin Timberlake for four years back in the early 2000s and Hudson dated the music star immediately after. They definitely have similar tastes.
2. Rita Ora and Taylor Swift
The Bad Blood songstress might have some beef with English singer Rita Ora. Ora dated DJ Calvin Harris from May 2013 to June 2014. Then, in March 2015, Swift started dating the record producer. By June 2015, the duo were ranked as the highest-paid celebrity couple over the past year by Forbes with combined earnings of over $146 million. They definitely like to show off their relationship via Instagram. We wonder what Rita thinks.
3. Kim Kardashian and Amber Rose
There is definitely some animosity between these two. Model Amber Rose dated rapper Kanye West from 2008-2010. Then in 2012, West began dating long-time friend Kim Kardashian, while she was still legally married to Kris Humphries. West and Kardashian married in May 2014. They have one daughter together and are expecting a son at the end of this year. In February 2015, Kanye dissed his ex Amber Rose saying, "If Kim had dated me when I wanted, there would be no Amber Rose" and also, "It's very hard for a woman to want to be with someone that's with Amber Rose, I had to take 30 showers before I got with Kim." Whoa! Low blow.
4. Taylor Swift and Gigi Hadid
T-Swift and model Gigi Hadid are best buddies, so we doubt that there's any ill-will towards one another about dating the same guy. Swift dated the middle Jonas brother briefly from July to October 2008. Hadid was recently spotted hanging out with Joe following her break-up from Cody Simpson last year. The pair are reportedly dating as of June 2015.
5. Lindsay Lohan and Demi Lovato
Although the two young stars have had very different career paths, they do have something in common. They both dated That 70's Show actor Wilmer Valderrama. Lohan was linked to "Fes" from 2004-2005. She was 18 at the time. Demi Lovato has been dating Valderrama since 2010 and the pair are reportedly still going strong. The singer says he's been very supportive in helping her overcome her substance abuse issues.
6. Selena Gomez and Miley Cyrus
Gomez and Cyrus are two of the biggest pop stars on the planet. You no doubt heard about Gomez's long-term relationship with singer Justin Bieber and you'll probably also remember when Cyrus was linked to actor Liam Hemsworth. But, you may not remember that both young women were once linked to Nick Jonas. The youngest Jonas brother dated Cyrus from June 2006 to December 2007 and were reportedly "in love." In 2009, Nick Jonas briefly dated Selena Gomez, at the time when Miley was engaged to Hemsworth. There was reportedly a feud amongst the Disney stars. Currently, Gomez and Jonas are single, while Miley is linked to model Stella Maxwell.
7. Katy Perry and Taylor Swift
Swift has been linked to a number of celebrity men so it's no surprise that she's on this list of celebrity sloppy seconds for a third time. Both Katy Perry and T-Swift have been linked to playboy John Mayer. Swift began dating Mayer after she performed vocals for the song "Half of My Heart" on his November 2009 album. Then, Swift released a song called "Dear John" in 2010, which was widely believed to be about her relationship with him. The pair never confirmed their relationship. After her marriage to Russell Brand ended in 2012, Perry began dating Mayer that August. Aside from men, Swift and Perry were allegedly feuding over back-up dancers. We hope the two pop stars can work it out.
8. Jennifer Aniston and Angelina Jolie
This might possibly be the most infamous case of celebrity sloppy seconds. We all know that the Friends actress was married to Brad Pitt for five years from 2000-2005. Then, rumors flew that Pitt had cheated on Aniston with his Mr. and Mrs. Smith co-star Angelina Jolie. Shortly thereafter, Aniston divorced Pitt. Today, Angelina and Brad are happily married with six children, while Aniston has been engaged to her beau Justin Theroux since 2012.