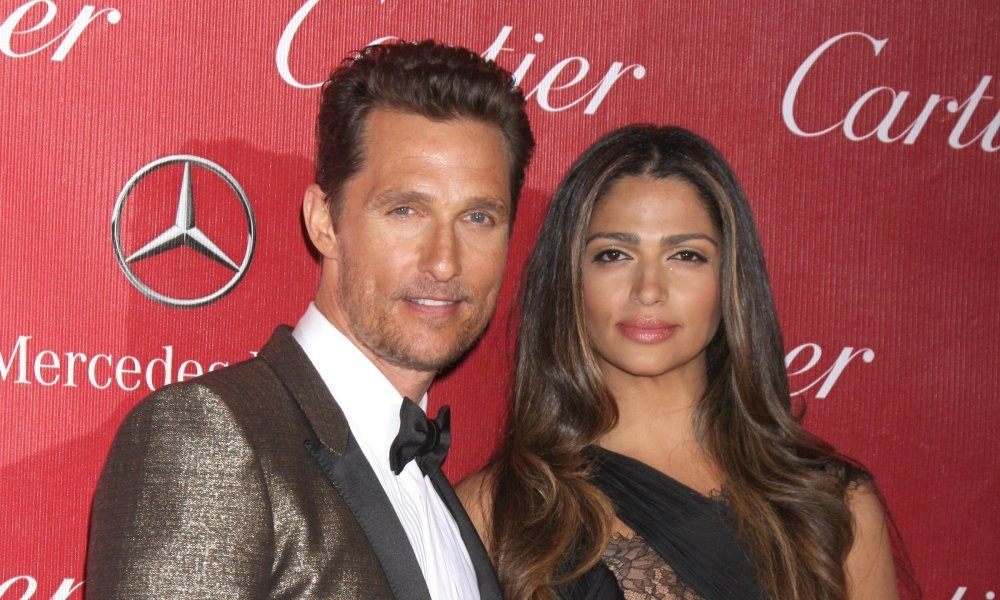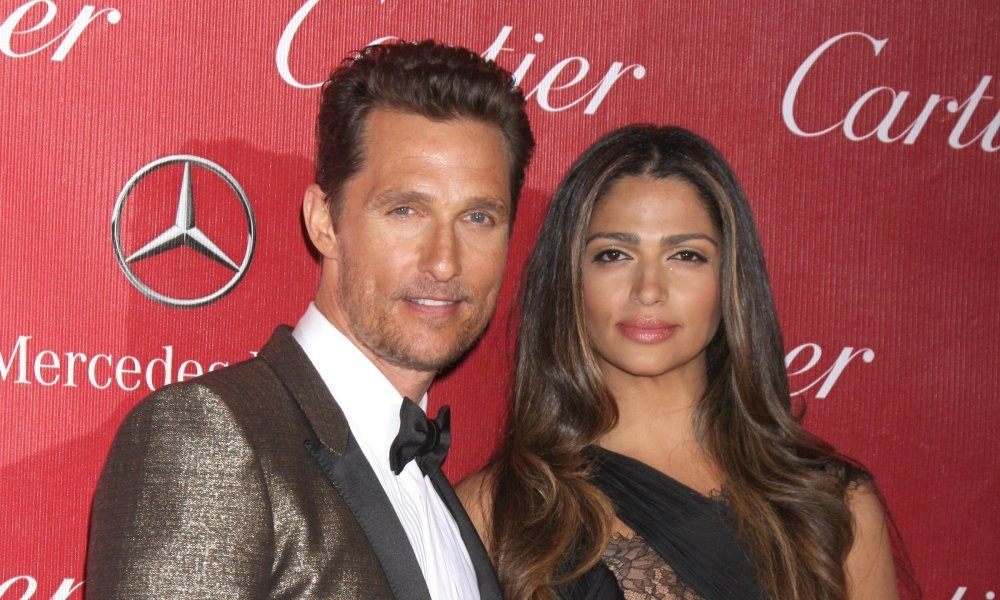 You know the old playground rhyme, "Jack and Jill sitting in a tree K-I-S-S-I-N-G, first comes love, then comes marriage, then comes the baby in a baby carriage." Well these celebrity couples who had kids before tying the knot prove that there doesn't have to be a particular order of doing things. These nine couples are happy living in a committed relationship with their partner, and don't think a marriage certificate is necessary to welcome children into the world.
1. Ryan Gosling and Eva Mendes
Gosling and Mendez first met on the set of the 2012 film, The Place Beyond the Pines. The two began dating in September 2011 and welcomed their first child together on September 12, 2014, a daughter, Esmeralda Amada. Rumors have swirled that the couple's relationship is on the rocks, but Gosling recently confirmed that his little family is healthy and happy.
2. Scott Disick and Kourtney Kardashian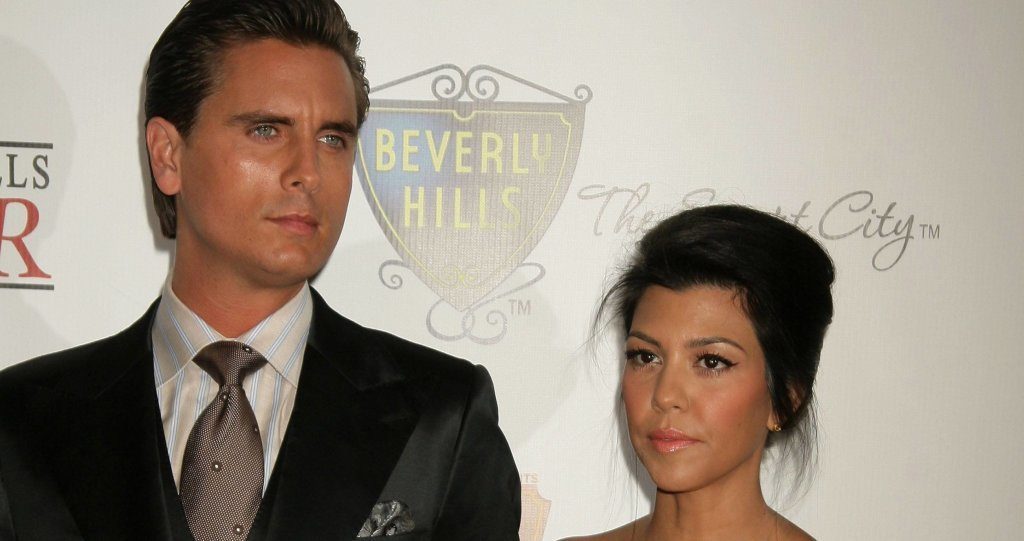 The eldest Kardashian and the smart-mouthed Scott Disick began dating in 2006, after meeting at Girls Gone Wild CEO Joe Francis's house. The couple have had a rocky relationship over the last nine years, but have managed to bring three children into this world. Kourtney and Scott are parents to 5-year old Mason, 2-year-old Penelope and newborn, Reign. Scott thought of proposing to Kourtney back in 2011, but she said, "if things are so good now… why would we want to change that?" so he did not propose. The current status of their relationship is unsure.
3. Adele and Simon Konecki
The 26-year-old songstress began dating former financier-turned-charity-head Simon Konecki in 2011. The pair welcomed a baby boy, Angelo, in October 2012. There have been rumors of a secret marriage between the two, but Adele and Konecki recently said that they currently have no plans to marry anytime soon.
4. Naomi Watts and Liev Schreiber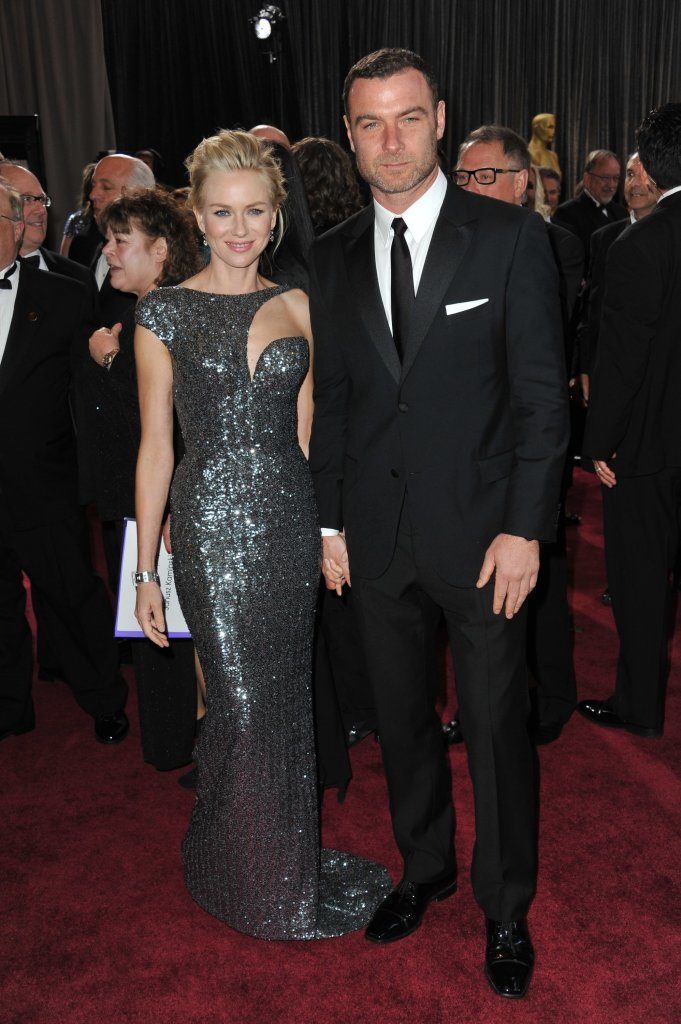 The pair who have been together since 2005, share two sons. Their first child, Alexander "Sasha" Pete, was born in July 2007 in Los Angeles, and their second son, Samuel "Sammy" Kai, in December 2008 in New York City. Watts and Schreiber say they are very much together, but are in no rush to get married. Watts said, "We just don't have that certificate, and that's OK with both of us."
5. Angelina Jolie and Brad Pitt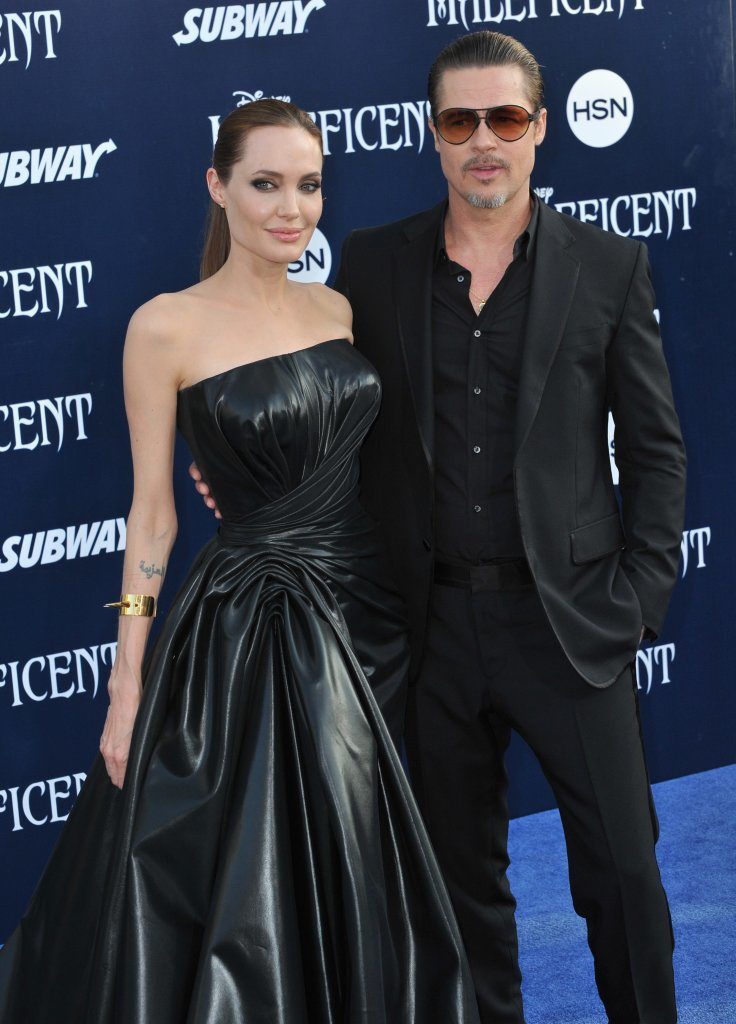 Angelina and Brad began dating in 2005 after filming Mr. and Mrs. Smith, causing Brad to split from his wife of five years, Jennifer Aniston. Then, on January 11, 2006, Jolie confirmed that she was pregnant with Pitt's first child. Angelina and Brad now have six children together, three biological and three adopted kids. The pair were finally married in August 2014 in an intimate French ceremony after being encouraged into matrimony by their children.
6. Kristen Bell and Dax Shepard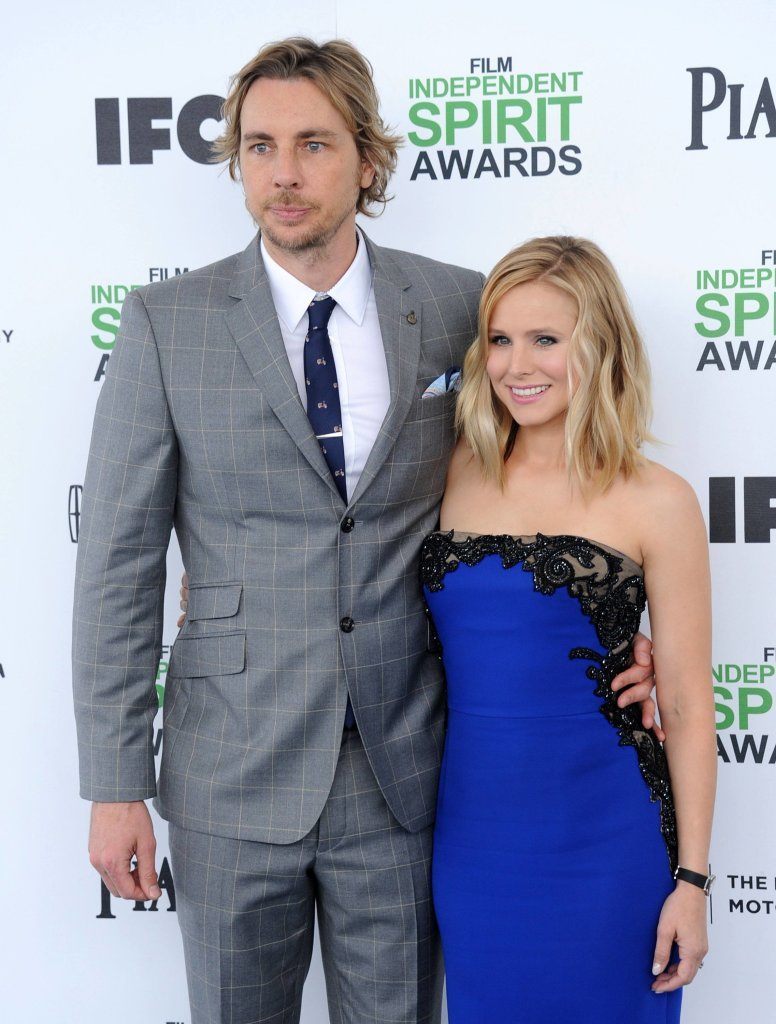 The Veronica Mars actress and Parenthood star dated for three years before becoming engaged in 2010. But the couple decided to delay their marriage until the state of California passed legislation legalizing same-sex marriage. The pair welcomed their first daughter, Lincoln in March 2013. After the section 3 of the Defense of Marriage Act fell on June 26, 2013, Bell asked Shepard to marry her through Twitter. The couple married in October 2013 and Bell gave birth to a second daughter, Delta, in December 2014.
7. Matthew McConaughey and Camila Alves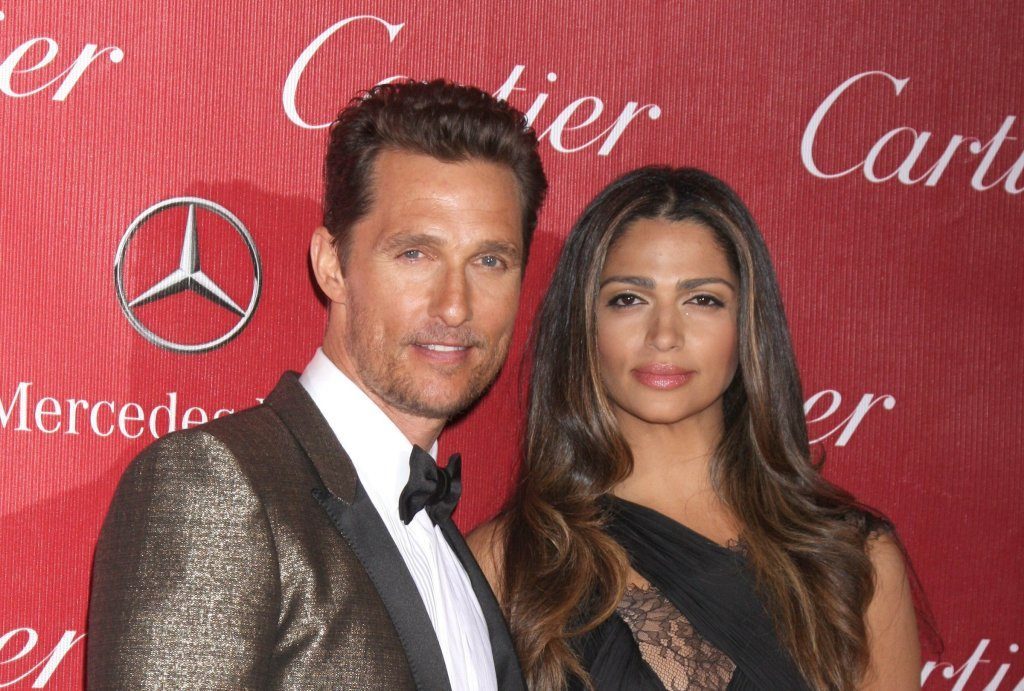 The Texas native began dating the Brazilian beauty in 2006. The pair were together for five years, before becoming engaged on Christmas Day in 2011. Alves and McConaughey married in June 2012. However, the couple had already had two children together. Their son Levi was born in 2008 and their daughter Vida was born in 2010. They welcomed their third child, Livingston Alves McConaughey in December 2012, just six months after tying the knot.
8. Jessica Simpson and Eric Johnson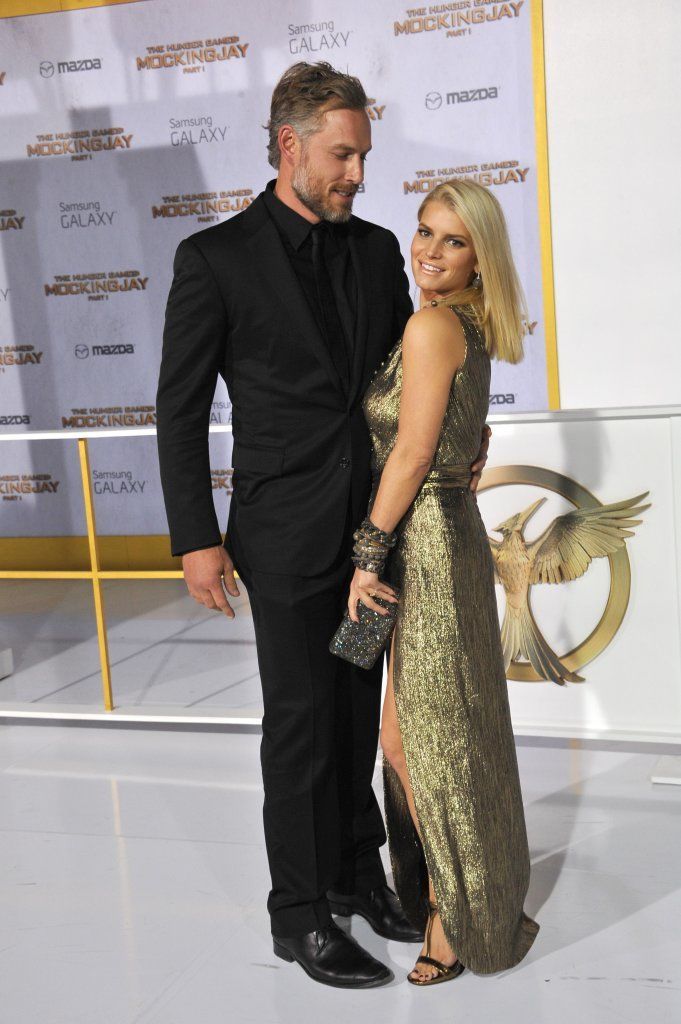 Simpson began dating retired NFL tight end Eric Johnson in May 2011. The pair became engaged six months later. They had two children together before tying the knot. Daughter Maxwell Drew was born in May 2012 and son Ace Knute was born in June 2013. Simpson and Johnson finally married last summer in Montecito, California.
9. Kanye West and Kim Kardashian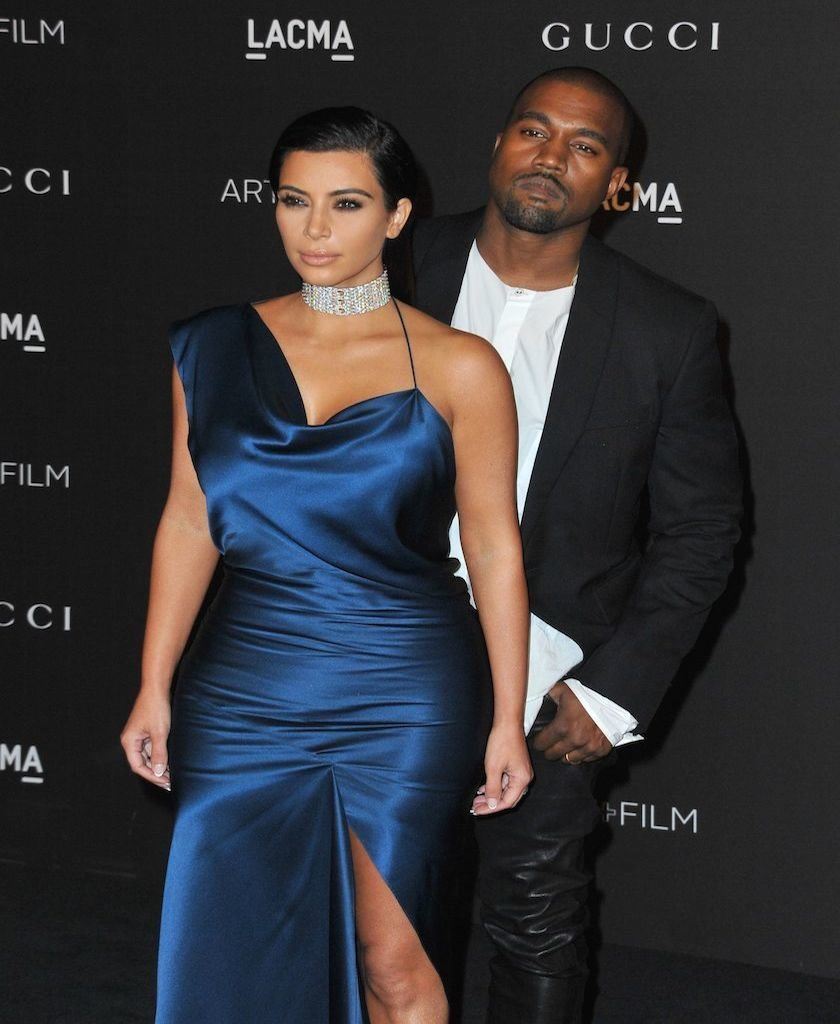 The power couple began dating in April 2012 after being friends for many years, and Kim was still legally married to Kris Humphries. The pair announced that they were expecting their first child together in December 2012. Their daughter North West was born June 15, 2013. Kanye proposed to Kim in October 2013 and the pair wed in Florence the following spring. Today, their little family is one of the most photographed in the world.