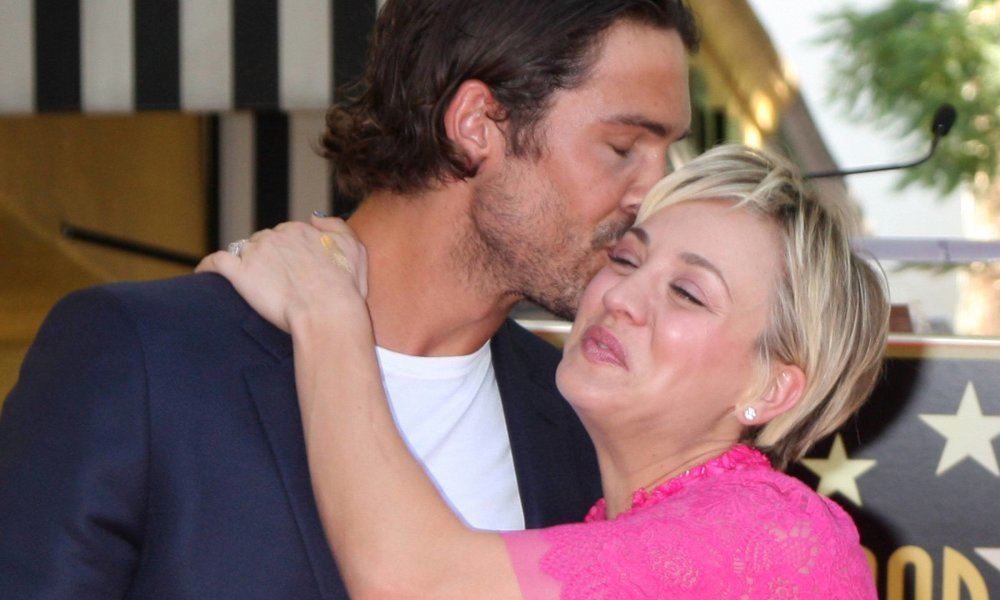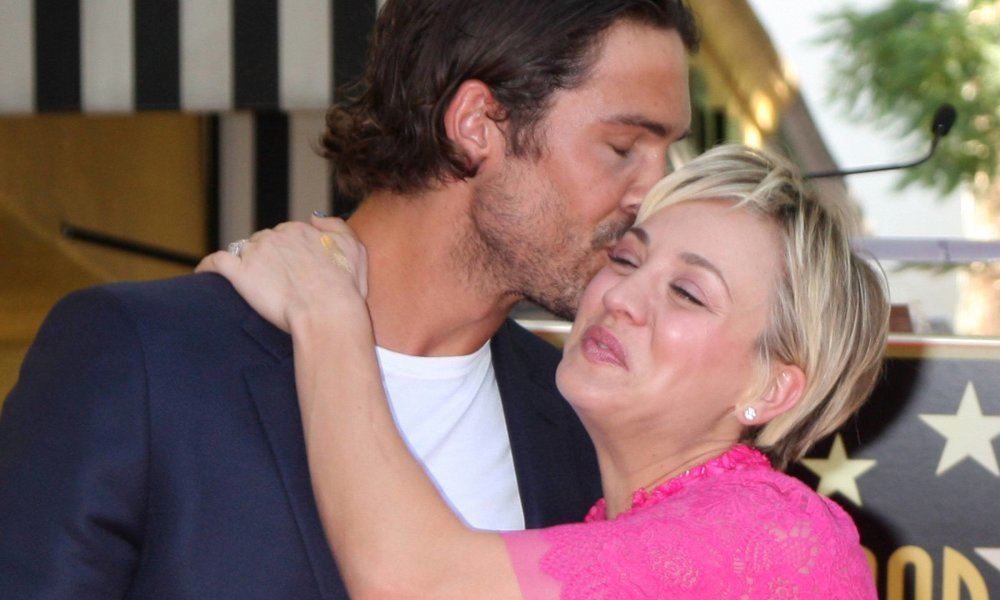 Yet another Hollywood marriage bites the dust. The Big Bang Theory's Kaley Cuoco Sweeting is calling it quits with tennis pro hubby Ryan Sweeting after 21 months of matrimony.
"Kaley Cuoco and Ryan Sweeting have mutually decided to end their marriage," Cuoco's rep told People Magazine. "They ask for privacy at this time. No further statement will be issued regarding this matter."
This comes as a bit of a surprise, as the couple always seemed so publicly lovey-dovey. In fact, when rumors of marital discord started buzzing in April, Kaley shot them down saying, "I have never been more proud of anyone on this planet — this guy is fighting back from a whirlwind of injuries and not to mention constant 'conversation' regarding our marriage and basically any daily decision we decide to make."
She continued, "I'm so proud of his passion and his inner strength to fight back, but most of all I am proud to be his wife. So all of you who take it upon yourselves to trash our marriage, daily workings of our relationship and everything in between, go ahead and keep doing it, cause it only makes us stronger — if you were smart, you would take a look at your own marriage, relationship, job etc, instead of focusing on someone else's. You might be surprised at what you find. 'You know my name, not my story.'"
The former couple first started dating in September 2013. After a whirlwind three month courtship, they said "I do" in a lavish fire-and-ice themed New Year's Eve wedding.
"I admit it happened fast, but that's who I am. When we met, I knew he was the one," Cuoco gushed in the April 2014 issue of Cosmopolitan.
The 29 year old actress often took to her Instagram page to flaunt her relationship with 28 year old athlete.
Just on September 20, Kaley talked about how her husband was friends with her ex and co-star, Johnny Galecki, on Watch What Happens Live, saying of Johnny, "He's one of my dearest friends. Ryan loves him. Johnny loves him. It's been a long time, so it's great. I got lucky! That could have been horrible."
The last time they were seen together at a public event was September 10.
Shortly before the official break-up announcement was released, Kaley took all pics of her soon-to-be ex-husband off her Instagram. Ryan did the same of her, then completely shut down his social media accounts. We don't know the details, but that doesn't seem too amicable.
Did you see this one coming?