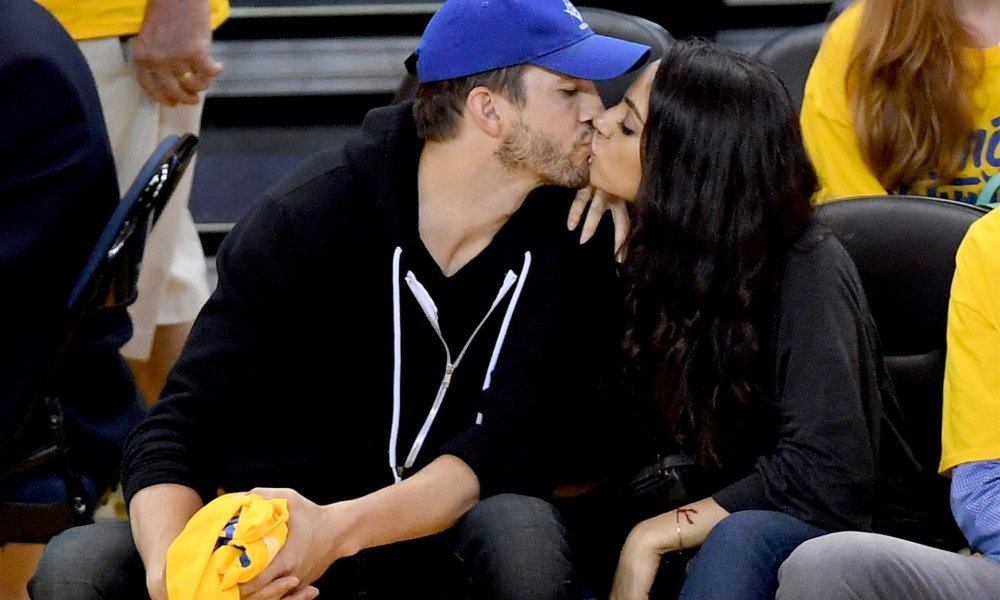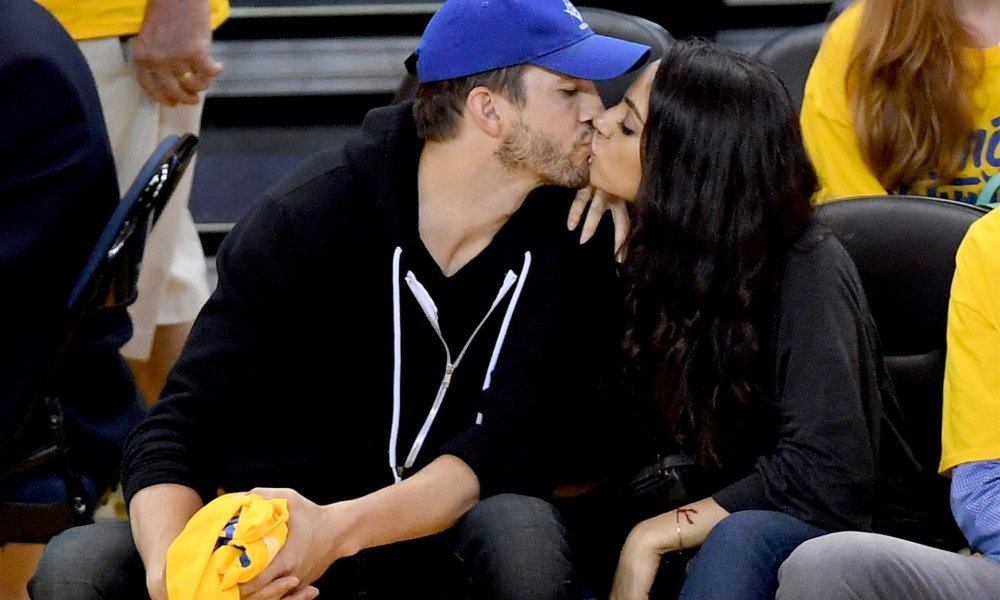 Don't you just love it when TV couples become reality? Ashton Kutcher and Mila Kunis are now married and pregnant with baby number two. They seem like such a happy and stable couple, not to mention a drop-dead gorgeous one. Despite knowing each other for a long time, it wasn't exactly love at first sight back when they were playing Jackie and Kelso on That '70s Show. Here are some things you should know about the "it" couple.
1. Ashton was Mila's first kiss ever…and it happened onscreen
Playing Jackie Burkhart and Michael Kelso on That '70s Show meant that Mila and Ashton were a couple on TV long before they actually became one in real life. He was 20 and she was just 14 when they started working on the show, and in fact, Ashton was actually Mila's first kiss ever. "My first real kiss ever was with him on the show, and when That '70s Show had a prom, my date for the prom turned out to be my fiancé. We can honestly say that we went to prom together! Although I do think that in that episode I went home with someone else. We don't talk about that part."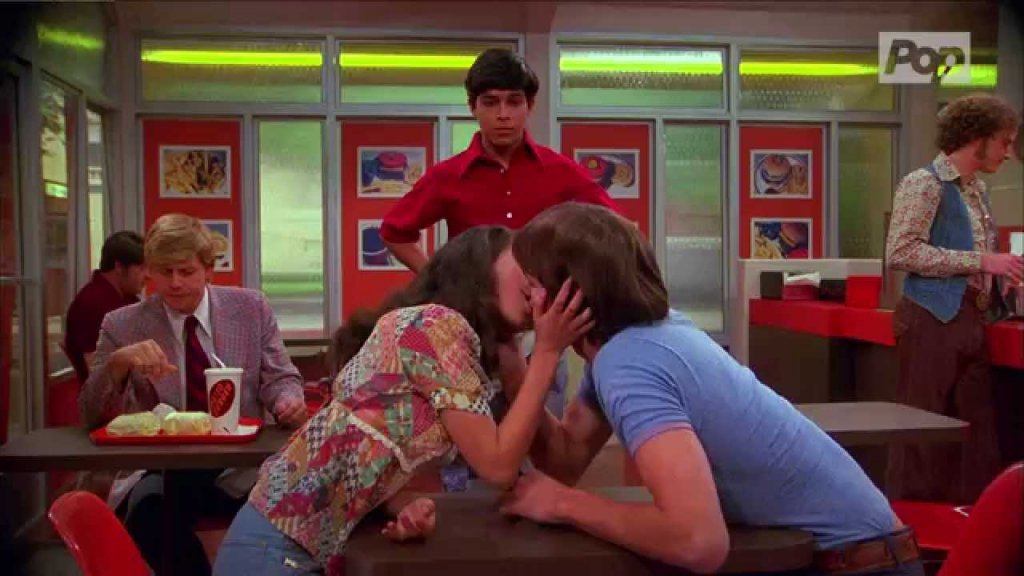 2. They're supposedly expecting twins
The happy couple welcomed daughter Wyatt Isabelle on October 1, 2014, and now another sibling or two are on the way. It is certain that Ashton and Mila have at least one bun in the oven, but some sources are claiming that the couple is actually expecting a set of twins. Ashton is a fraternal twin himself, so you could say it runs in the family. Time will tell if this rumor has any merit, but it is always fun to speculate.
3. For a while Mila thought Ashton was crazy
Back in their co-starring days, Mila has admitted that Ashton really bugged her for a while. "We went through a period where I thought he was crazy. At the height of his career, I was like, 'Ugh, I don't like you. I don't even know you anymore. You think you're hot s–t.'" They would actually stop being friends at times. "Full friendship breakups, and then we'd get back together and be like, 'Oh, sorry. I didn't mean to overreact.'"
4. They pulled off a secret wedding
When the two wed in 2015 they managed to do so in relative secrecy. That's a hard thing to do in Hollywood. They had it in a secluded venue nicknamed "Camp KuKu," and had luxury tents for their guests to glamp out in over the event. They did not share this news until after all was said and done.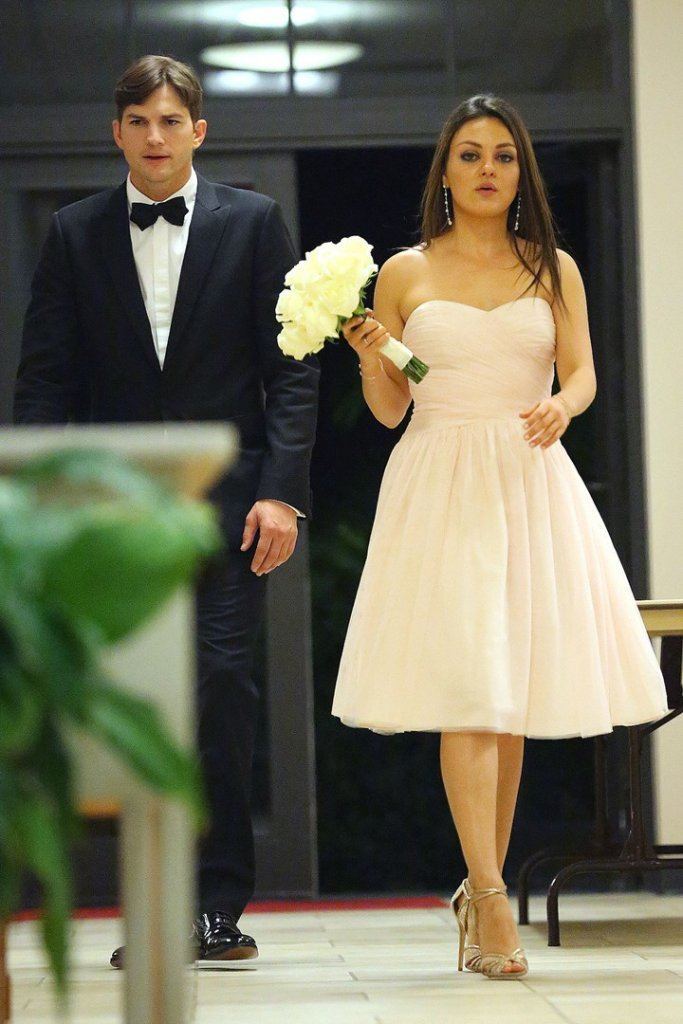 5. According to Topher Grace, there was no sign they'd end up together
The couple's That '70s Show co-star Topher Grace had no clue that the two would end up where they are today. "You know, it's funny, 'cause it's fascinating to everyone, but it's fascinating to people in the cast, too. Because no…I mean, we were all buddies, but it's so great. It's like two of your best friends from high school met years after high school and got together."
6. There's no BS between them
Ashton and Mila have known each other for so long that she doesn't feel like she can get away with lying to him, and nor he with her. "We can't bulls— each other. I literally can't lie to him. He can call me out on everything, and I can do the same, because there's nothing about the other person's face that we don't know."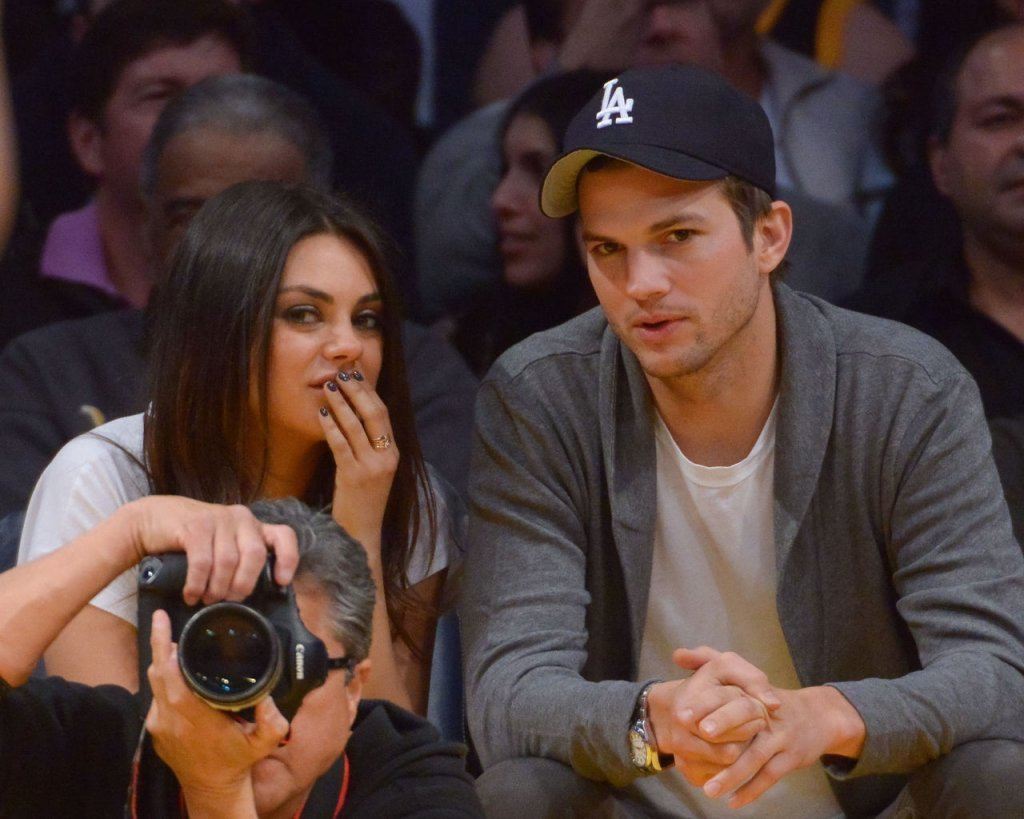 7. Mila didn't know if she would ever get married
Mila was once in a very long term relationship with Macaulay Culkin, and yet the actress has admitted that she didn't know if she'd ever marry until she found the love of her life in Ashton. "We all get movie star crushes. I'm marrying mine."
8. Mila has joked that a sports app saved their relationship
Mila has joked about her dating life with Ashton, and that she monitored his moods with the help of a sports app. "…he lives and breathes football. When we started dating, I downloaded the ESPN app to know if his team won or lost so I would know whether to call. If the Bears lose, your whole Sunday's gone to sh-t. So it saved our relationship."
9. Mila wanted her baby's birth to be private
Mila has discussed that not only is the delivery room a very VIP place, but that Ashton isn't even allowed to watch the whole thing. "Two people are allowed in my delivery room. My doctor and my significant other. And he is staying above the action. He'll be head to head. Not head to vag. Unless he wants to risk his life and see. But I wouldn't if I were him. I highly doubt he wants to see that being ripped apart and shredded. Because it will be shredded. It's just a matter of how badly."
10. They started dating before his divorce was finalized
As you might recall, Ashton was married to Demi Moore for several years, but then separated on November 17, 2011 due to alleged infidelities on his part (including a hot tub dalliance with Scott Eastwood's girlfriend). Ashton filed for divorce on December 21, 2012 and it became official on November 27, 2013. Ashton and Mila were rumored to have started dating back in April 2012. The two tried to keep their relationship as private as possible for as long as possible.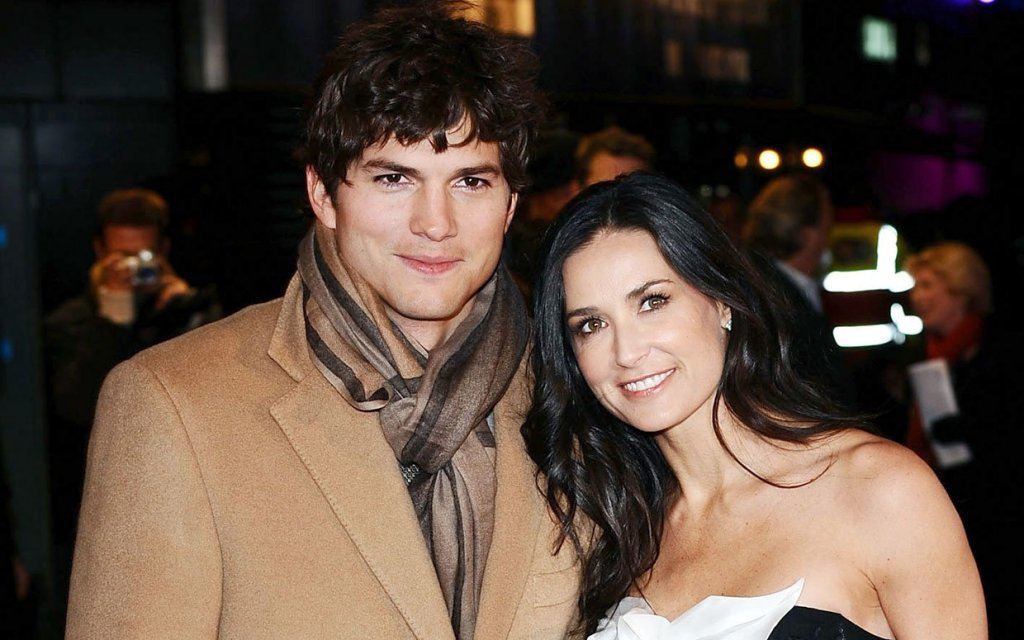 11. Mila embraces being a full time mom
With one child and another one (or a rumored two) on the way, they've certainly got their hands full, but it sounds like Mila and Ashton have it covered. "I have never wanted to be the person who only has business on her mind," says Mila. "To me, this job has always been a hobby that turned into a great profession, but I don't eat and breathe acting. I'm sure Meryl Streep has a very different point of view. But I'm excited about being a full-time mom." She has managed to work a bit, though, including a starring role in Bad Moms.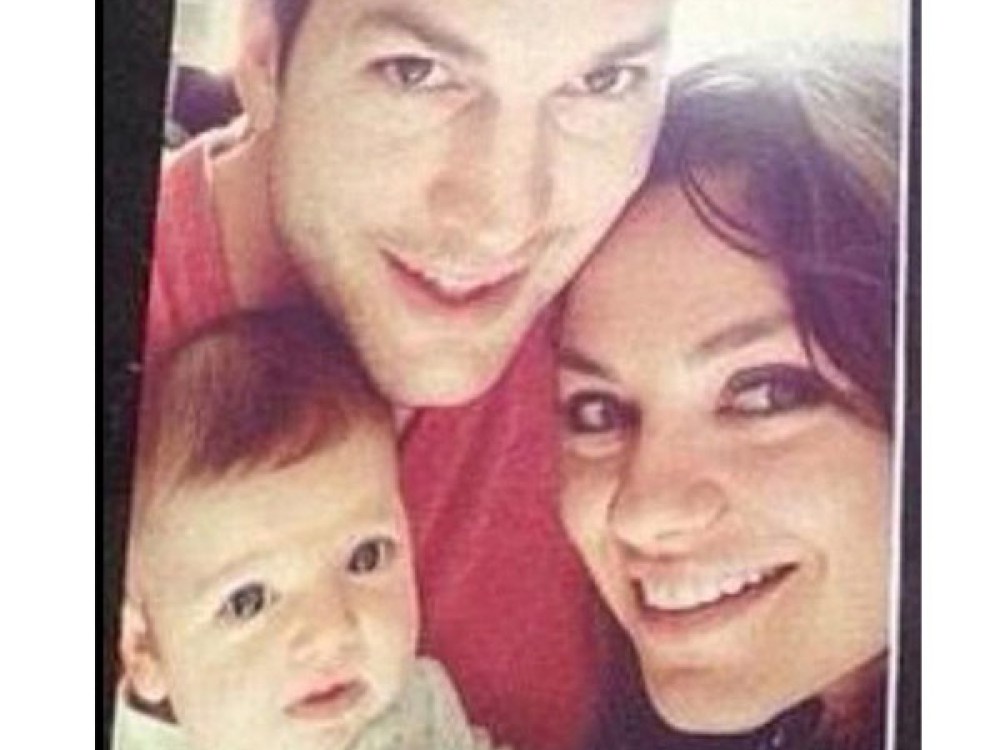 12. Ashton launched a Change.org campaign about changing tables
Ashton's often on diaper duty and he's realized that there are plenty of changing tables in women's restrooms, but not enough in men's rooms. Ashton started a Change.org petititon that specifically called out Costco and Target. "There are NEVER diaper changing stations in men's public restrooms. The first public men's room that I go into that has one gets a free shout out on my FB page! #BeTheChange"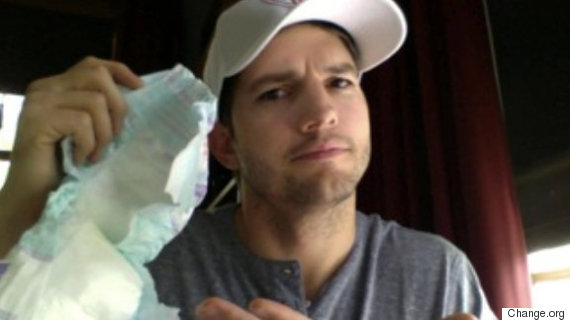 13. They Don't Use a Nanny
Like most celebrities Ashton and Mila are very busy, but unlike other stars, they've opted out of hired help. "We just want to know our kid. We want to be the people that know what to do when the baby's crying to make the baby not cry anymore. We want to know when she makes a little face or something. We want to be emotionally in touch with her, and I think the only way to do that is by being the one who's there."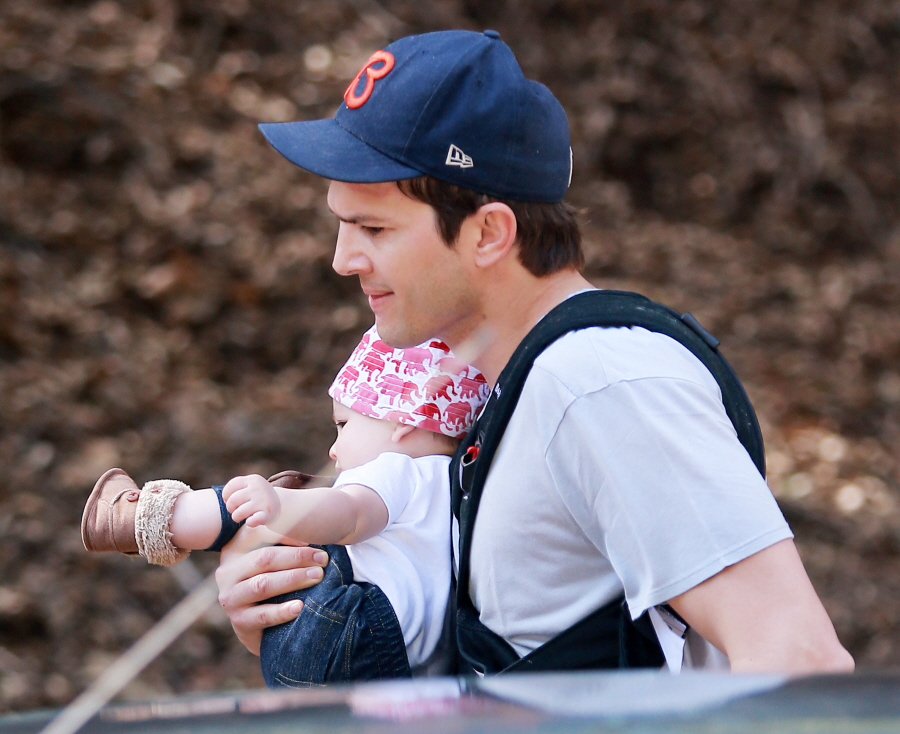 14. Mila started her own production company
When the two started having children, Mila was comfortable giving up acting for a bit to cut down on travel and work time. However, she still wanted to keep busy so she started her own production company with ABC Studios. The company is called Orchard Farm Productions, and focuses on TV projects for broadcast and cable.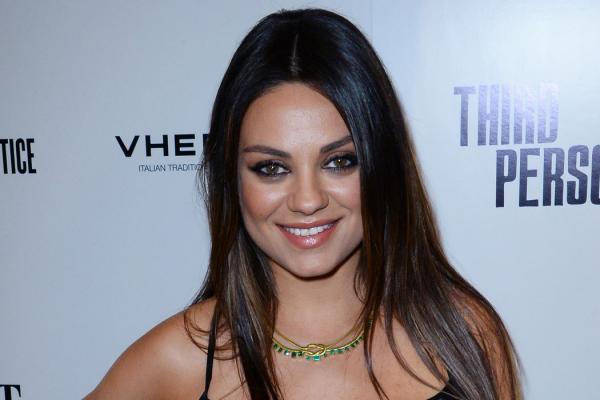 15. They Both Had Humble Beginnings
Both Ashton and Mila have experienced being poor. When Ashton was in college he was once so strapped for cash that he donated blood for money, and he also worked as a sweeper at the General Mills plant. Mila was the daughter of poor immigrants from Ukraine, so she had her struggles as well. Kunis thinks that her underprivileged upbringing provided her with the backbone and work ethic she needed to make her life what it is.