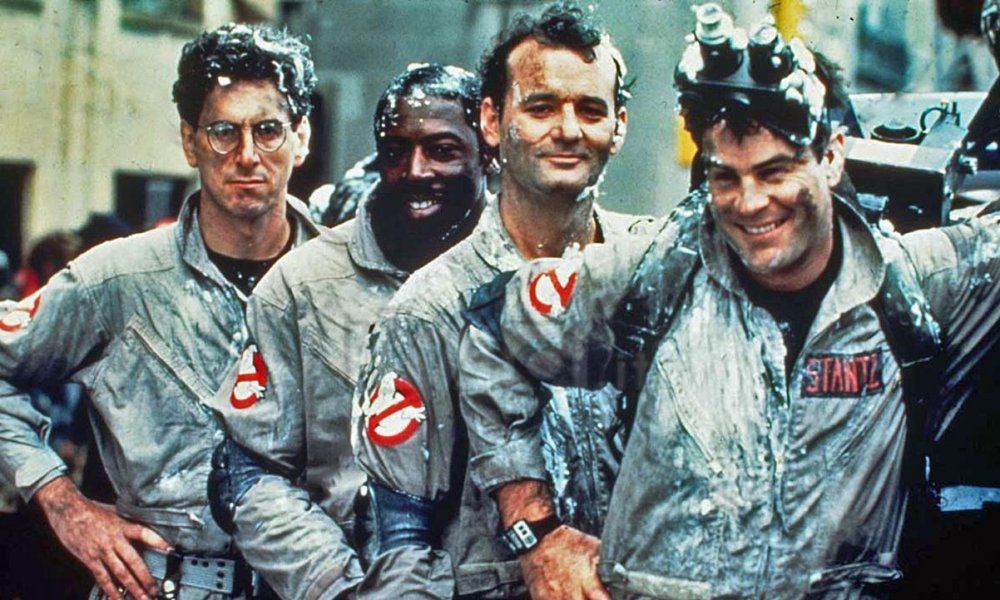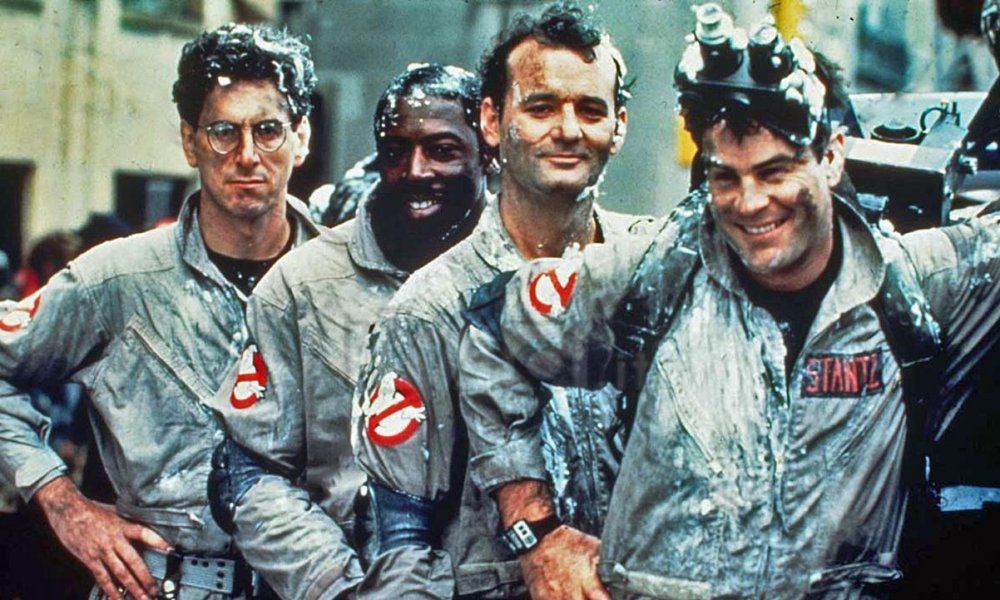 With the release of the Ghostbusters reboot just a few weeks away, fans are looking back on the beloved supernatural comedy series and reminiscing about their favorite parts. From the memorable quotes to the stellar performances, Ghostbusters is ranked at 28 on the American Film Institute's list of top 100 comedies of all time. But Ghostbusters is so much more than an excellent movie, it's also a true Hollywood story including celebrity deaths, creative disagreements, production changes, and public backlash. Fans of the original Ghostbusters can bolster their trivia knowledge with these little-known facts about the 1984 movie.
1. A Ghost By Any Other Name
Originally, the supernatural comedic thriller Ghostbusters was going to be called Ghost Smashers. Can you believe that? This original script, written by Dan Aykroyd and Harold Ramis, was extremely different than the Ghostbusters we all know and love but it served as the foundation for the beloved franchise. In this original script, the Stay Puft Marshmallow Man was not the main nemesis and the finale involved the lead characters visiting alternate dimensions. At one point, the title Ghoststoppers and Ghostbreakers were considered as well.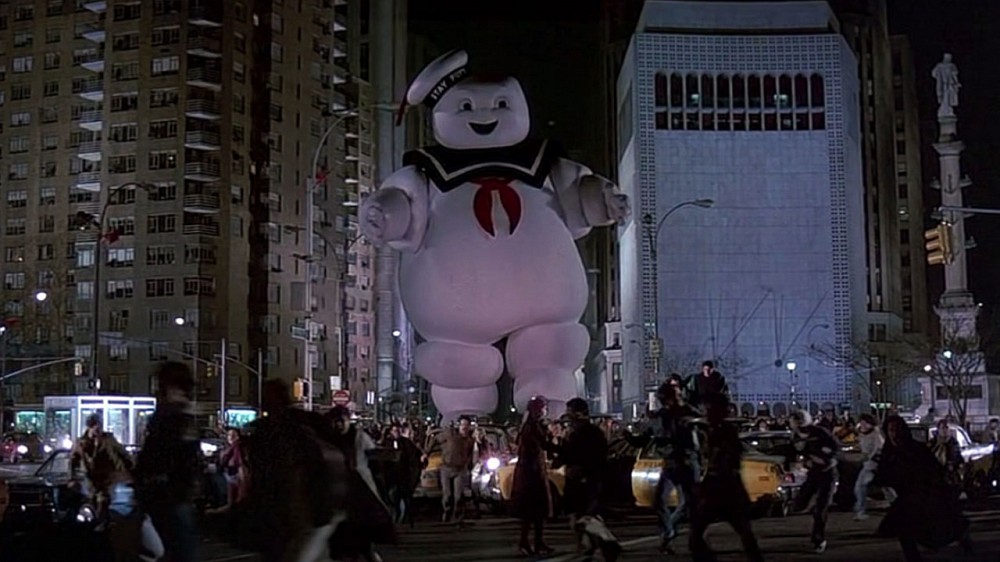 2. R.I.P. John Belushi
Peter Venkman, portrayed by Bill Murray, was originally supposed to be played by John Belushi. However, Belushi's untimely death on March 5, 1982 meant casting had to get back to work looking for someone to fill the Venkman role. Richard Pryor, Chevy Chase, and Michael Keaton were all considered for the role before Bill Murray stepped in. On set, Dan Aykroyd referred to Slimer as the ghost of Belushi. Producer Ivan Reitman said, "He's just a party guy looking to have a good time."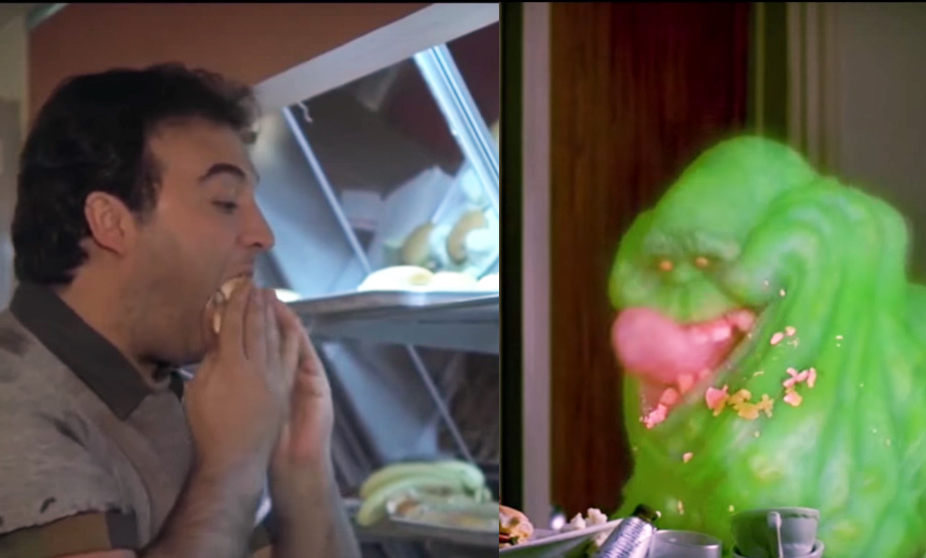 3. Proton Packs (Kind of) Exist
It's not all science fiction. The Ghostbusters' favorite weapon for trapping unruly spectres, their patented proton packs, actually exist today, sort of. While not small enough to be carried on your back, the Large Hadron Collider is the world's largest and most powerful particle collider in the world. It took a decade to construct and required the expertise of 10,000 scientists and engineers from over a 100 different nations. Unfortunately, scientists have yet to make a working particle collider that any Ghostbuster could easily carry into a showdown with a ghost. Also, any true Ghostbusters fan will know that the term "proton pack" was never used in the first movie.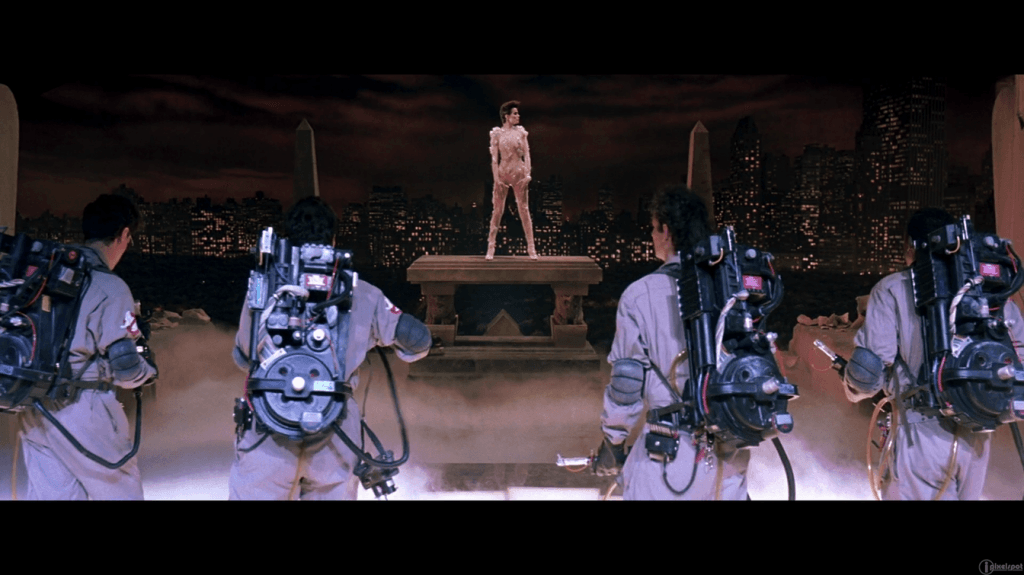 4. Don't Eat the Fluff
When the Ghostbusters finally destroy Gozer, thus defeating the gigantic Stay Puft Marshmallow Man that Dr. Ray Stantz (Dan Aykroyd) accidentally conjured up, the cast was actually smothered in shaving cream, rather than the sweet, fluffy goo you might expect. When Walter Peck (played by William Atherton) is doused with a deluge of white glop, the more than 50 gallons of shaving cream used nearly knocked the actor flat on his backside.
5. The Guys Often Went Way Off Script
With so much improv experience and comedic genius packed into one movie cast, it's no surprise the actors went off script regularly. In fact, the majority of Bill Murray's lines in the movie were ad-libbed. Some of of the best lines from the movie were made up on the spot, for example, when Venkman (Bill Murray) mentions the time Spengler (Harold Ramis) tried to drill a hole in his head and Spengler responds, "That would have worked if you hadn't stopped me."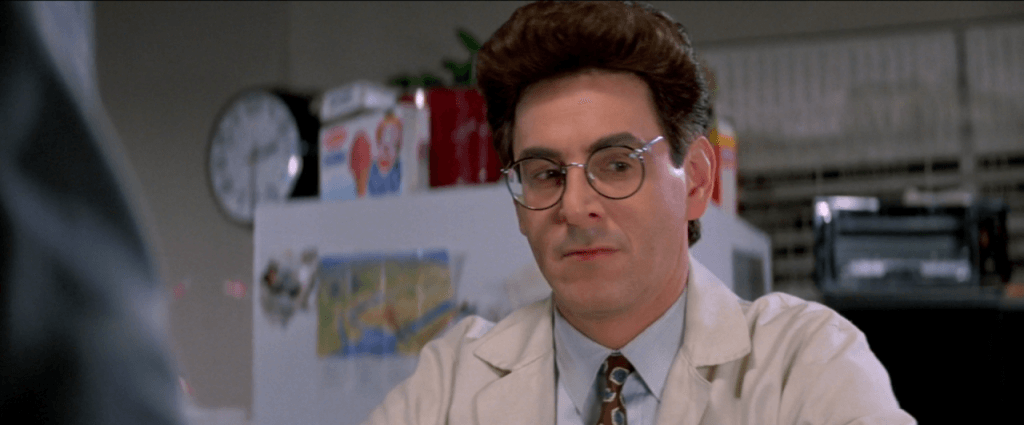 6. Skip the Candy
Accountant and Dana Barrett's neighbor, the affable Louis Tully, was originally going to be played by John Candy instead of Rick Moranis. However, John Candy left Ghostbusters when his ideas for the character went unused. For instance, Candy's Tully would have been German with a thick accent and two Schnauzers. With the heavy presence of the Terror Dogs in the story, the film runners chose not to use Candy's pet pitch and also felt the German characterization was unnecessary.

7. Peck Was Picked On
The award winning actor and self-proclaimed "farm boy from Connecticut," William Atherton experienced quite a bit of blowback for portraying the deplorable Environmental Protection Agency inspector Walter Peck in Ghostbusters. Apparently Atherton called director Ivan Reitman to complain that playing Peck ruined his life and that on more than one occasion, people became physically violent with him. The actor told Reitman that strangers would approach him and treat him as though he were actually Peck.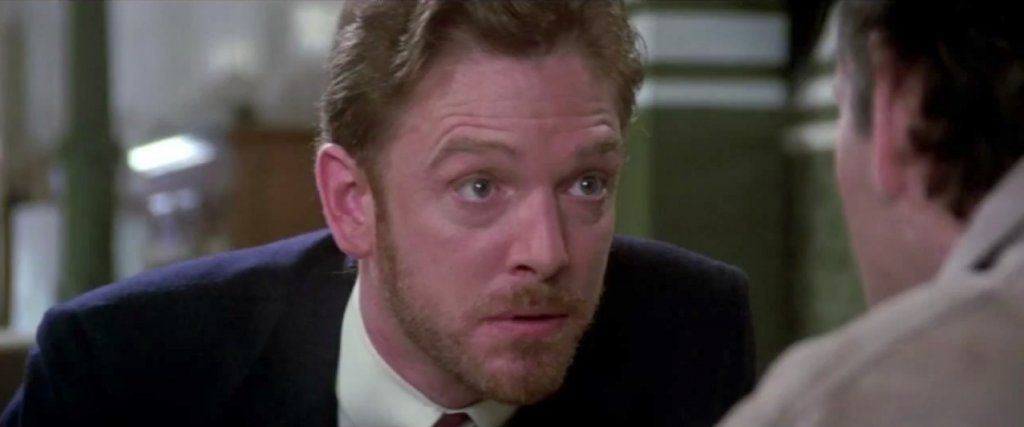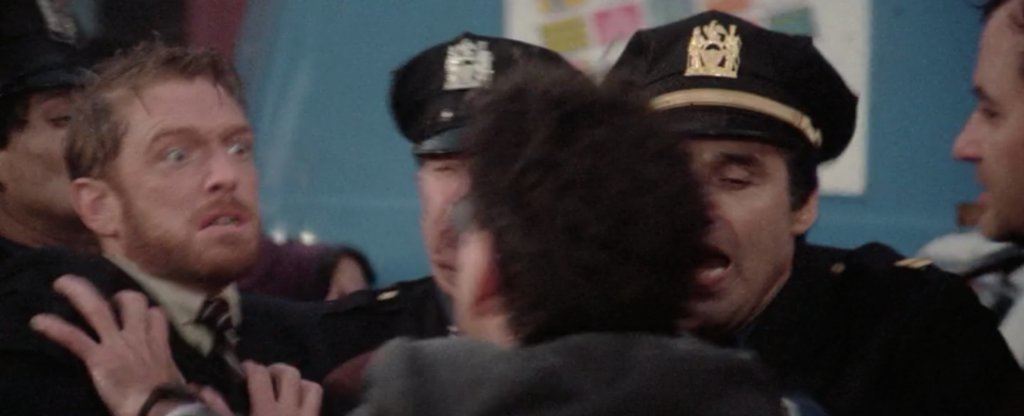 8. Why Winston Got the Job
At the beginning of Ghostbusters, we learn about the professional backgrounds of Spengler, Stantz, and Venkman. Despite seeing a glimpse into Winston Zeddemore's job interview with Janine, his qualifications are never mentioned. However, this scene originally included a portion where Winston (Ernie Hudson) detailed how he is an Army vet, a former paramedic, and a construction worker. Seems like a solid resume for a person seeking an entry-level ghost busting job.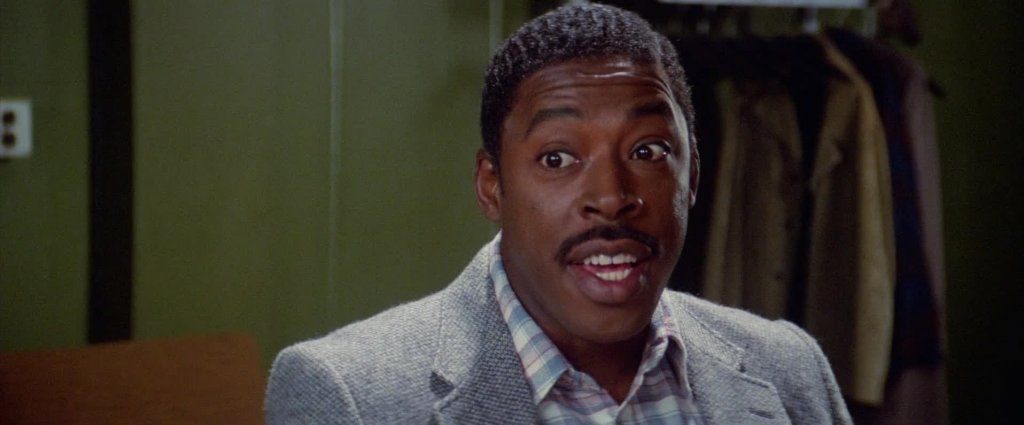 9. Haunted Prison Filming Locale
When Walter Peck has the Ghostbusters thrown in jail, the quartet has to figure out how to save New York City while trapped behind bars. This scene was filmed in an actual prison believed to be haunted. Dailies would appear covered in scratches without any physical explanation. Aykroyd was convinced the prison was haunted and Reitman was relieved the cast and crew never had to return to the film location.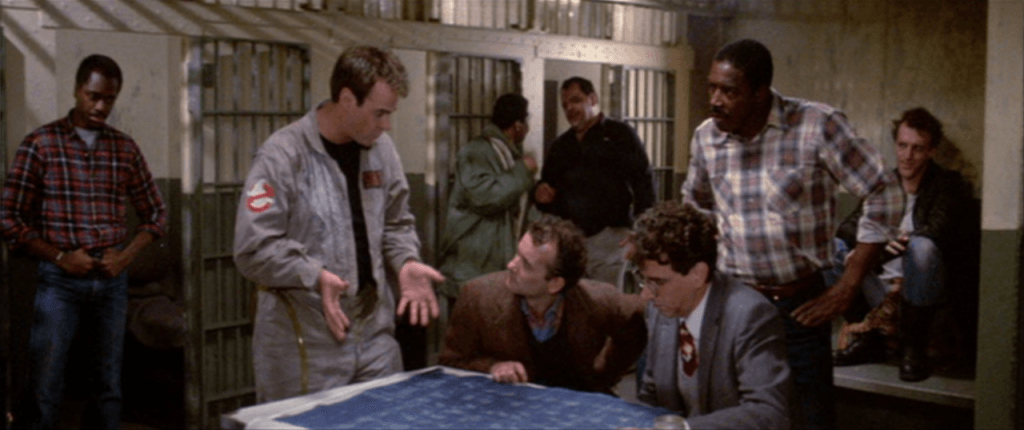 10. Ghostbusting Is A Real Family Tradition
Dan Aykroyd's family has been busting ghosts since his great grandfather hosted seances as a psychic investigator in the 19th century. Samuel A. Aykroyd was highly regarded in his field, and passed his love for life beyond the grave to his son and Dan's grandfather, Maurice. An engineer for the Bell Telephone Company, Maurice attempted to construct a crystal radio to communicate with spirits. Peter Aykroyd, Dan's father, kept an extensive library on topics relating to ghosts and other supernatural phenomena. I guess busting makes them feel good.
11. Isaac Asimov Wasn't Pleased
While filming scenes outside of Dana's apartment building on the Upper West Side, production shut down traffic causing major backups throughout Manhattan. One particular Manhattanite, famed sci-fi author Isaac Asimov, found Dan Aykroyd on set to let him know how infuriated he was by the inconvenience. A lifelong fan of Asimov's work, Aykroyd was able to smooth over the situation by geeking out over the opportunity to meet the iconic writer.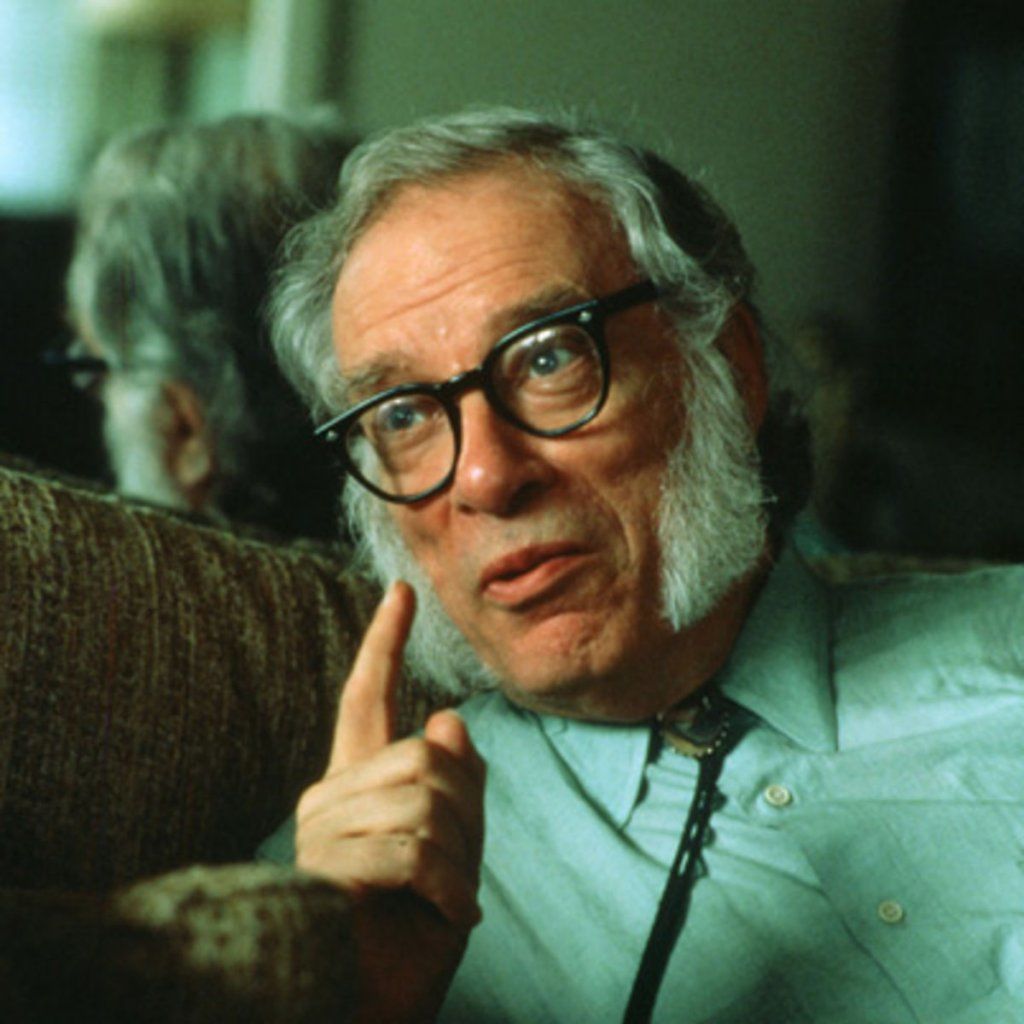 12. Los Angeles Soul
Many consider Ghostbusters to be a classic New York City film but many of the interior shots seen throughout the movie come from Hollywood herself. For instance, Dana's building is in Manhattan but the rooftop scenes were filmed on a closed set at Columbia Pictures, located in Los Angeles. Other L.A. interiors covered up by NYC exteriors include the library and Ghostbusters headquarters. Only three weeks of the shoot actually took place in the Big Apple, including the exterior shots of the Ghostbusters' firehouse headquarters in Tribeca.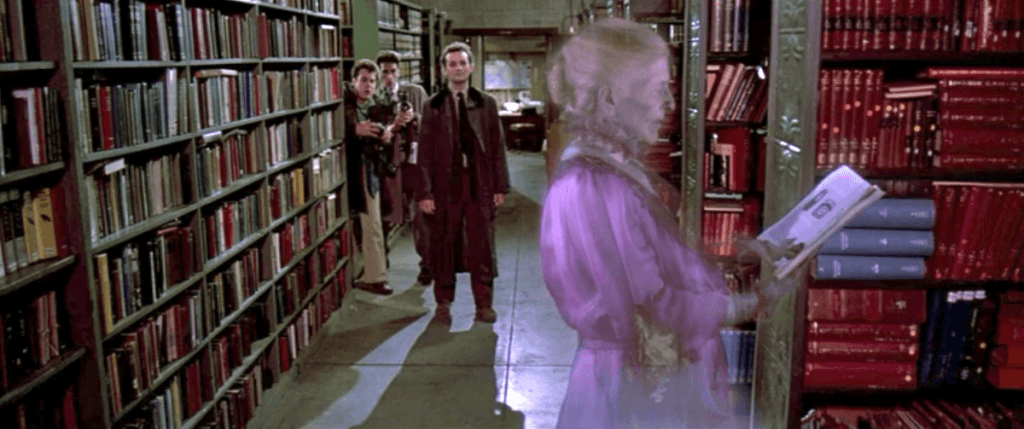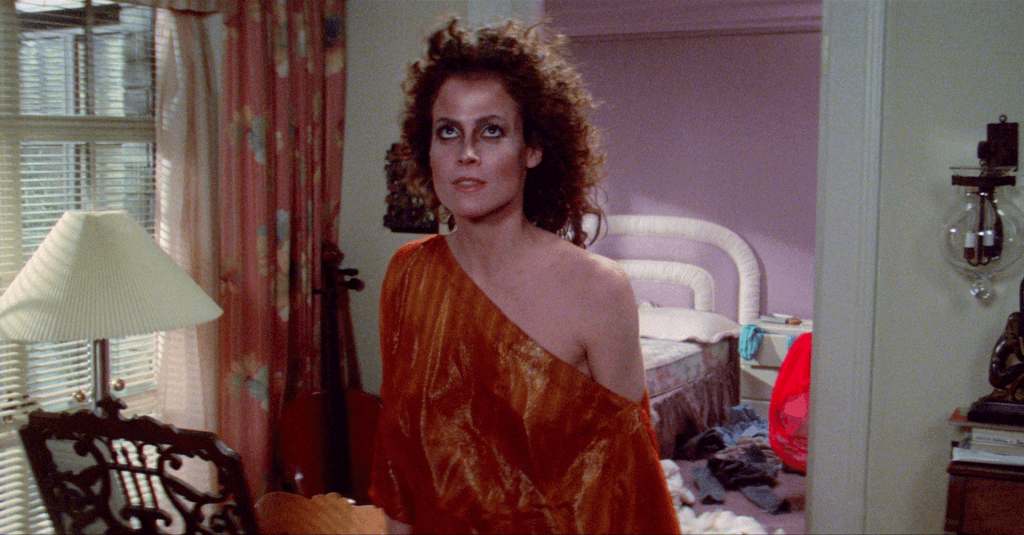 13. Homage to Oz
Aykroyd, Ramis, and Reitman had to work and rework the characters to make them distinct and get the comedic balance right. After several script incarnations, they finally decided to loosely model them on some classic Hollywood archetypes. Aykroyd has said, "Put [the characters of Peter Venkman, Raymond Stantz, and Egon Spengler] together, and you have the Scarecrow, the Lion, and the Tin Man."
14. Did you catch these cameos?
Look closely and you might spot a few famous faces on the big screen. Broadcaster Larry King, 80s pop princess Debbie Gibson and porn star Ron Jeremy all make an appearance in the movie.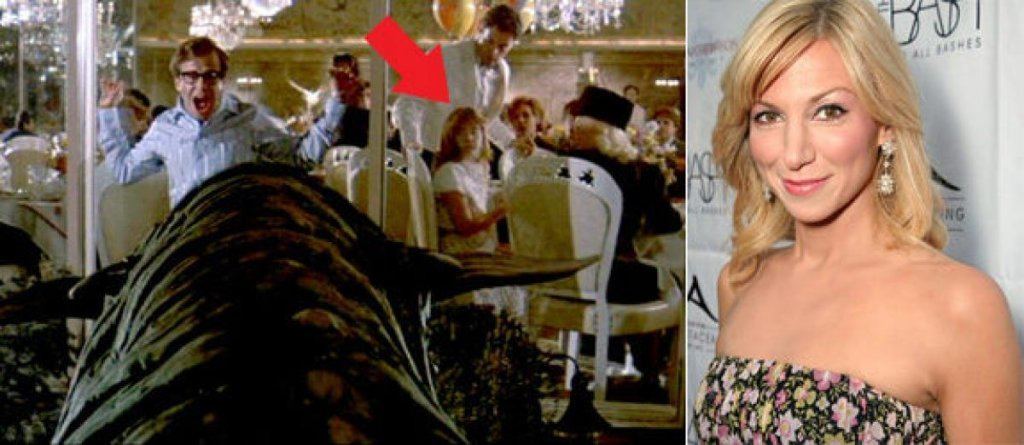 15. Everybody Wanted In on that Music Video
Ray Parker Jr.'s title track was a big part of the film's success, and the video featured an eclectic ensemble of people singing the catchphrase, "Who you gonna call – Ghostbusters!" Random famous faces appearing in the iconic video include Danny DeVito, John Candy, Chevy Chase, Terri Garr, George Wendt, Irene Cara, Peter Falk, Carly Simon, Jeffrey Tambor and Al Franken. One person who wasn't pleased with the song was Huey Lewis. He thought the song was too close to his tune "I Want A New Drug" and filed a plagiarism lawsuit, which was eventually settled out of court.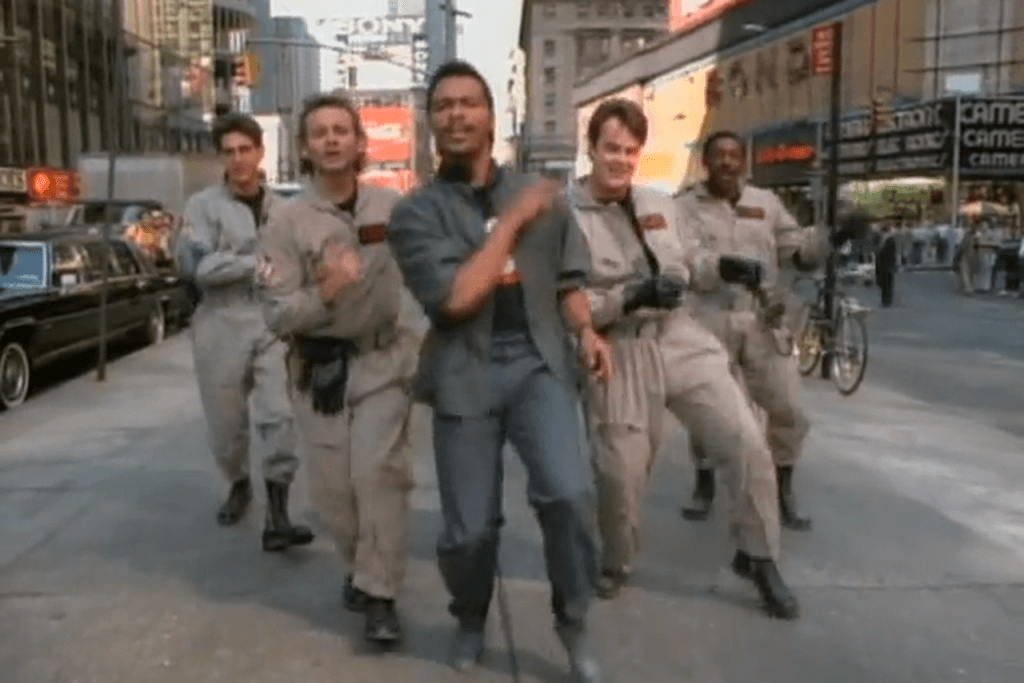 16. The New 'Ghostbusters' Film Has a Large Legacy to Live Up To
The original film opened in the US on June 8, 1984, and became the highest grossing film of the week. It held on to that top spot for eight weeks. It was re-released again for two weeks in August 1985, and was in the top ten both weeks. How do you think the new all-female reboot film will do?