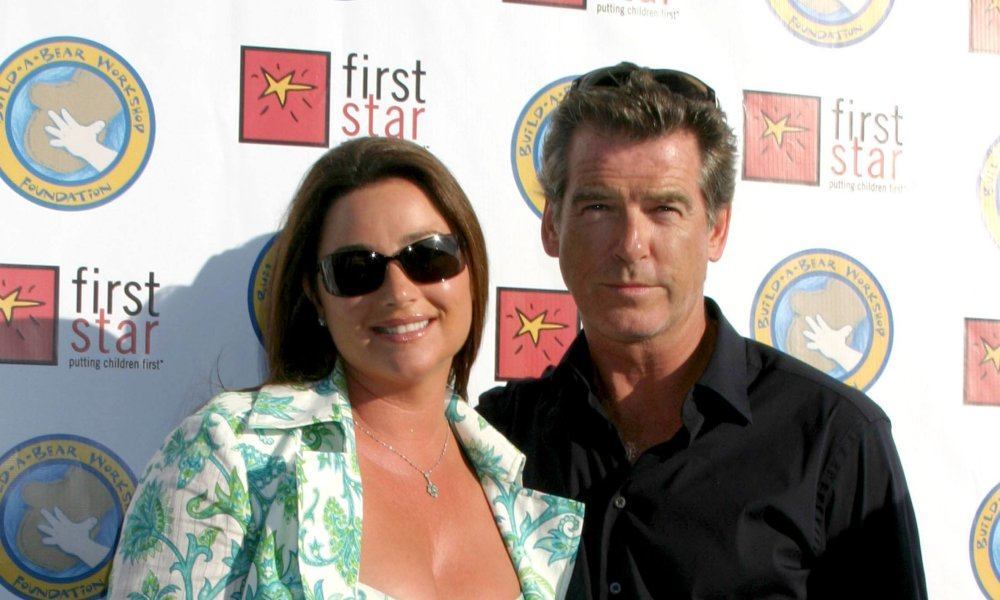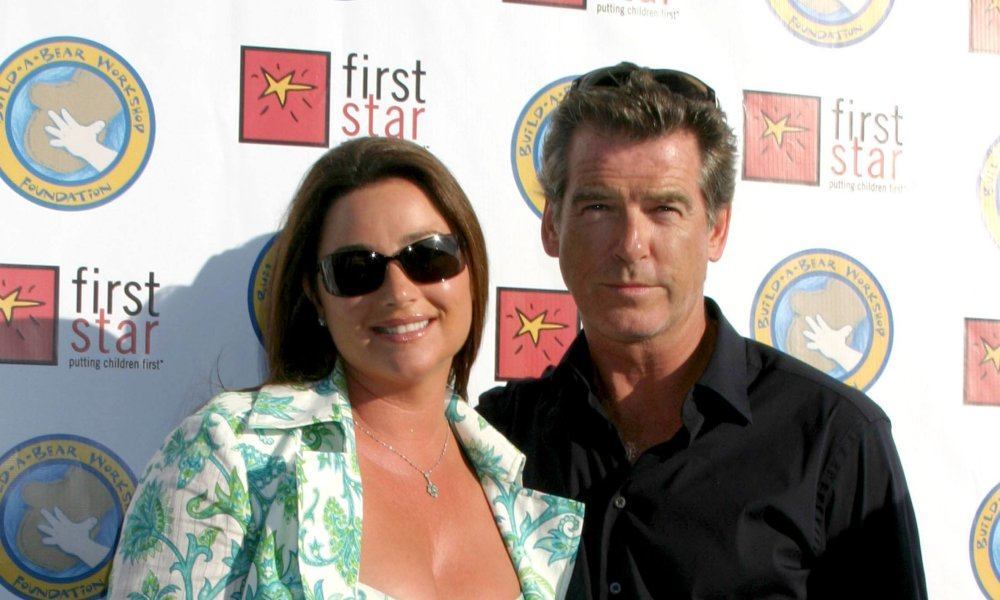 We can imagine that it must be pretty difficult to see your significant other engaging in on-screen romances, even more so in steamy movie love scenes. These nine celebrity spouses share how they deal with seeing their partner make movie love. Read through the stories and responses below. Some spouses have a sense of humor about the awkward situation, while others hate watching the romantic scenes and a few even avoid the film altogether.
1. Jada Pinkett-Smith
Will Smith and his wife Jada are rumored to have an open and honest relationship when it comes to sex. Some reports even say the power couple is not always monogamous. So we weren't too surprised with Jada's response when asked how she felt about Will's love scene with 24-year-old Margot Robbie in Focus. Jada told her husband, "Boy don't embarrass me. Get in shape now. Do not let that girl smash you onscreen."
2. Amelia Warner
Can you imagine being the wife of 50 Shades of Grey's leading man? One of the most anticipated films of the year featured a number of steamy sex scenes that Jamie Dornan's wife was not excited about seeing. English actress Amelia Warner admitted that she felt uncomfortable watching her husband "legally cheating" with Dakota Johnson. Dornan told USA Today, "She doesn't want to watch this. She wants to support me and my work. I won't be able to sit there myself. I am not going to put any pressure on her either way. It's her decision. She's well aware that it's pretend, but it's probably not that comfortable to watch."
3. Channing Tatum
One of Hollywood's hottest couples have come up with a great way to make love scene viewing less uncomfortable. The Magic Mike star explained how he and his wife, Jenna Dewan, deal with watching each other have film sex with someone else. Tatum said, "I mean, she's a very sexy individual which is obviously why I'm with her. There are many reasons — but that is definitely very high on the list. She watches when I do love scenes too, and we've had to kind of find our way with it. She'll cover my eyes and I'll cover hers."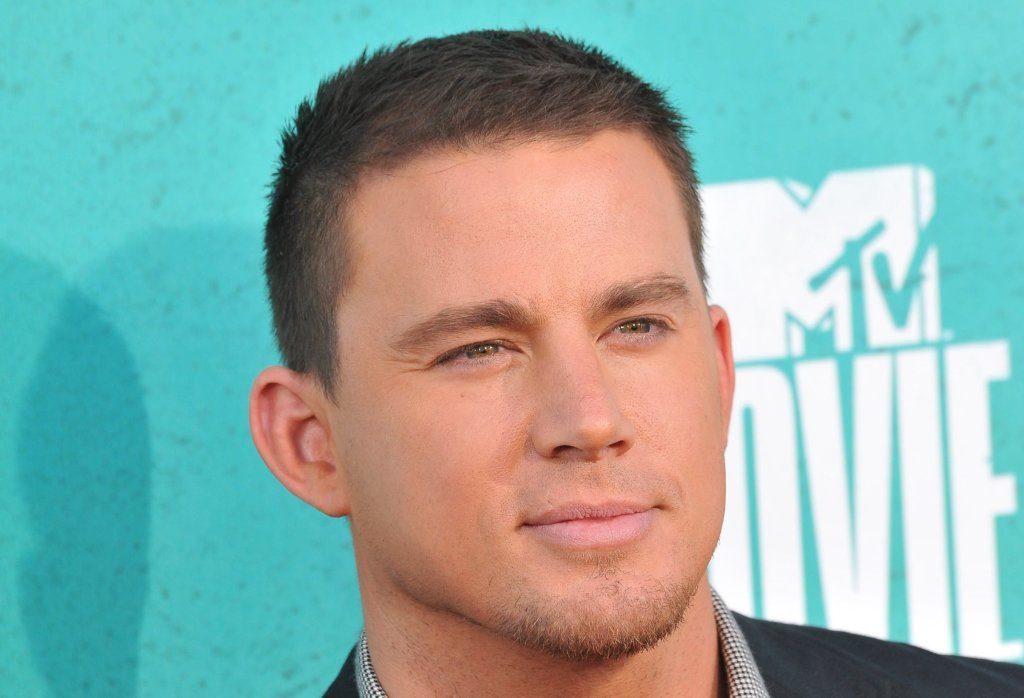 4. Keeley Shaye Smith
Pierce Brosnan's wife of 14 years had a blunt response when asked about her husband's steamy James Bond scenes. Smith refers to his on-screen love making as "legal cheating," which is a fair way to look at it.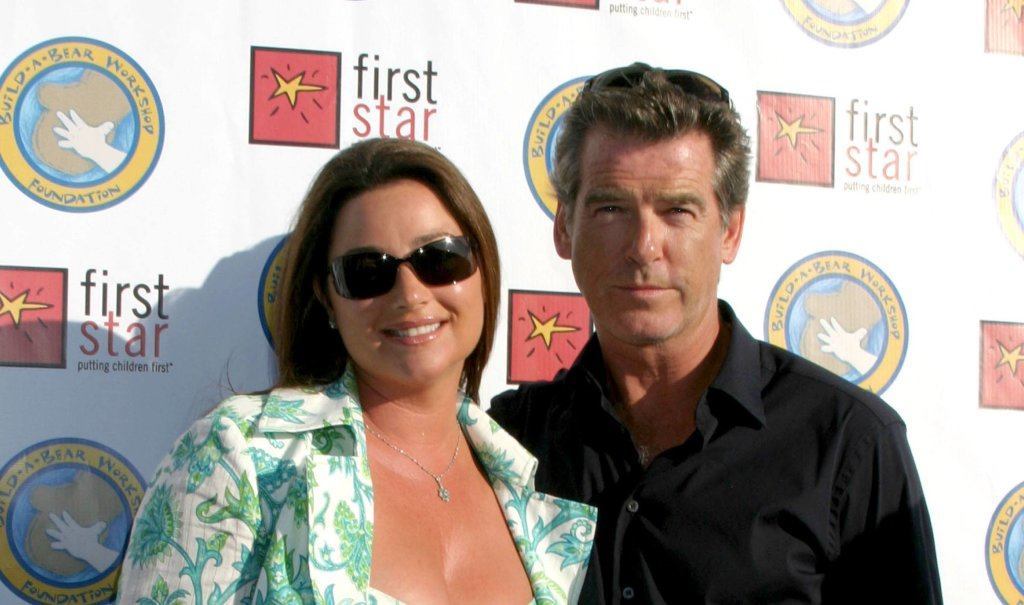 5. Jennifer Garner
Jennifer Garner had a hilarious response when asked how she felt about her husband's nude scene in 2014's Gone Girl. When Ellen asked if she and Ben had discussed that scene beforehand, Garner replied, "It wasn't a discussion, it was like, 'Hey, at work today David Fincher talked me into coming out of the shower.' And I was like, 'Oh, cool, well, I hope he had on a wide lens.'" How can you not love that answer?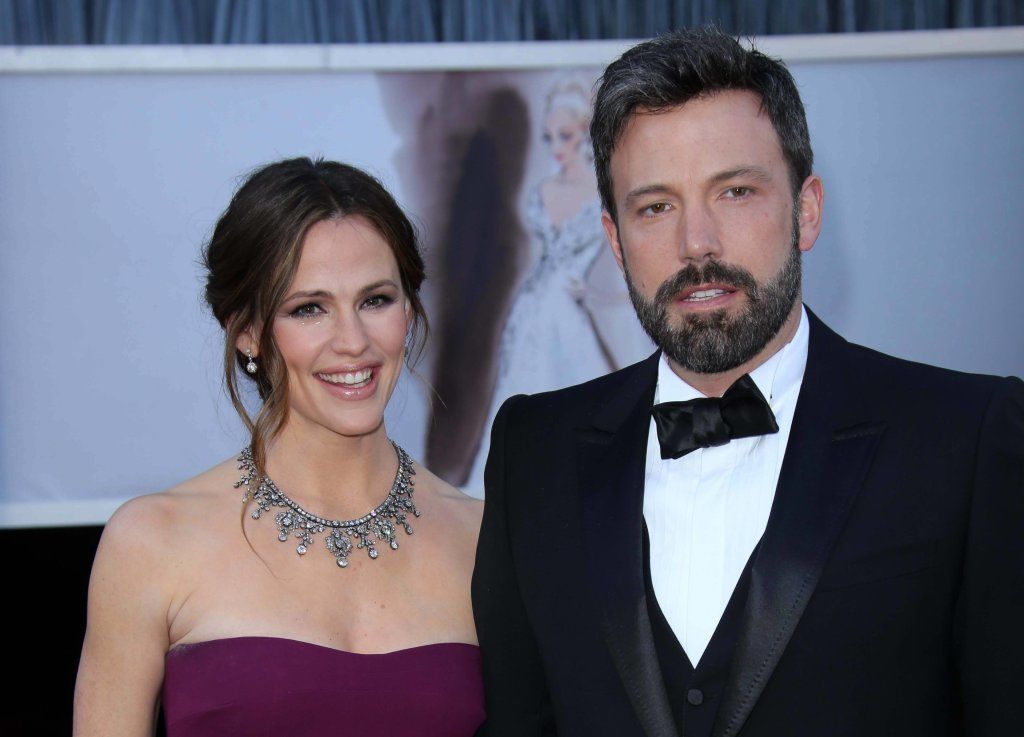 6. Stephen Moyer
It must have been a fairly awkward seven seasons for the True Blood couple who began dating immediately after the series pilot first aired. Although, Paquin and Moyer were love interests at points in the show, Paquin's character had sex with nearly every other male lead. Moyer even directed a few of Paquin's raunchy love scenes and explained the normalcy of the situation. Moyer said, "There are moments where I'll be watching on a monitor [and say], 'Oh, Joe, just move your hand up towards Anna's breast. Good. And can you move your right thumb just a little bit? 'Great.' And then I'll go, 'Babe, babe, enjoy it.' I'm certainly talking to her as 'babe.' 'Darling, go for it.'" Sounds like a secure relationship to us.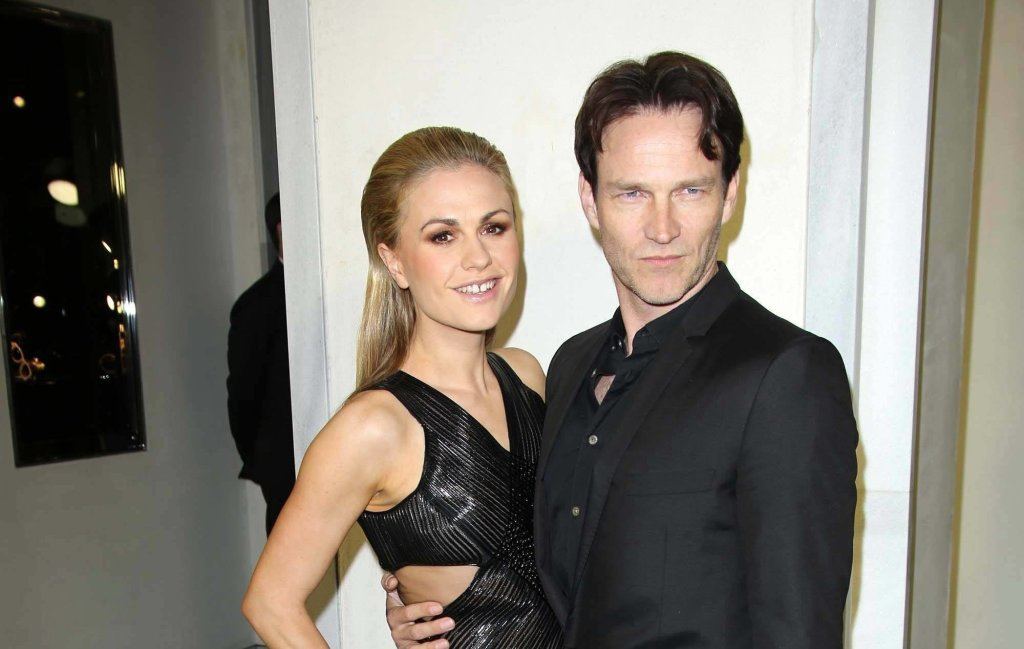 7. Marika Foley
Scott Foley's wife Marika has a great sense of humor when it comes to watching her husband in steamy scenes on Scandal. Scott told Ellen Degeneres, "We actually had a viewing party of the first episode that I was in, and Kerry and I had to make out. And we had a viewing party and my wife was there. After the love scene, it was sort of quiet because no one knew how Marika was gonna act. And she broke the silence and said, 'Why don't you bring some of that home?!'" We're glad Marika can make light of those awkward movie love scenes.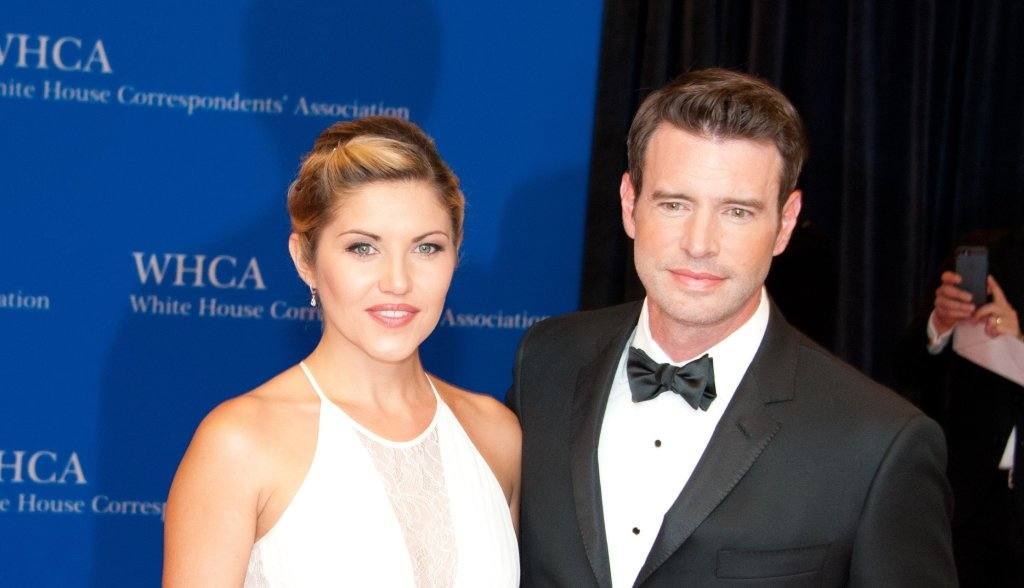 8. Olivia Culpo
Nick Jonas explained to Ryan Seacrest how his Miss Universe girlfriend feels about seeing him in steamy scenes with other girls. Jonas said, "Naturally, it makes her uncomfortable. When you really care about somebody and they have to do something like that for their job, it's uncomfortable. But she's understanding and she's pursuing a job in acting as well, so I'm sure there will be a situation in time where I'll have to be on the other side of that." It's a mature stance for such a young couple.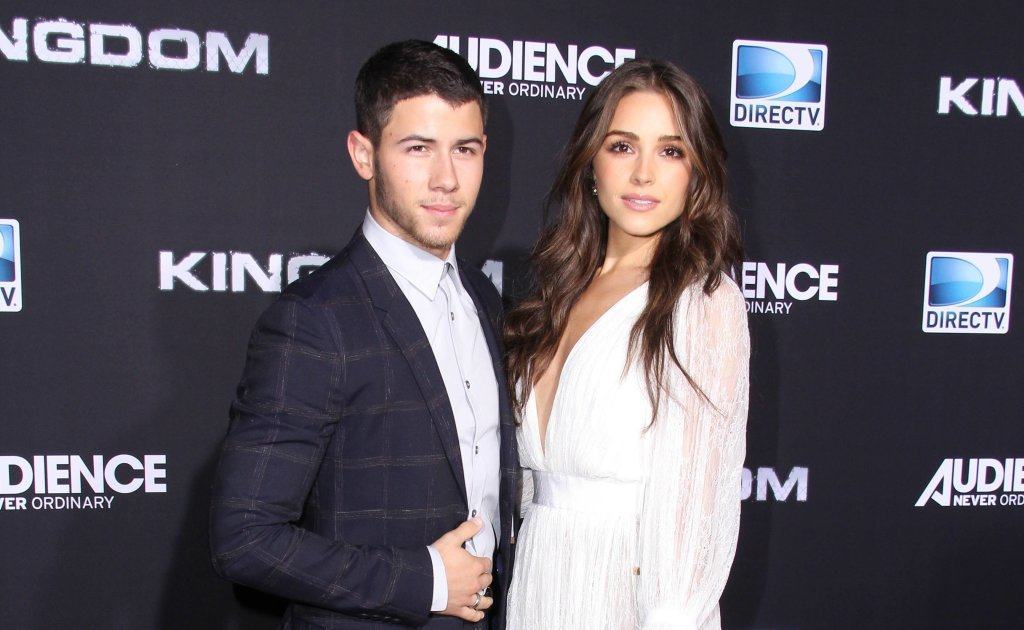 9. Rhea Durham
When asked about his character in 2 Guns, Mark Wahlberg also gave some insight into how his wife handles his on-screen romances. Wahlberg explained, "He's constantly trying to be a ladies' man but he never scores…And my wife prefers it that way. I prefer to stay away from scenes with me and naked women — it doesn't go down too well." Can we blame her for not wanting to watch those movie love scenes?