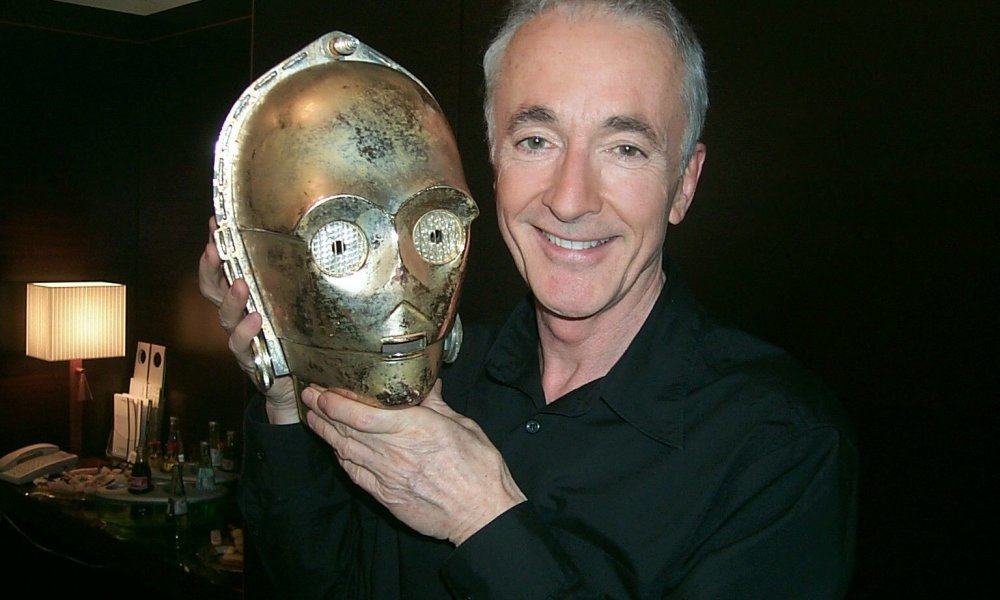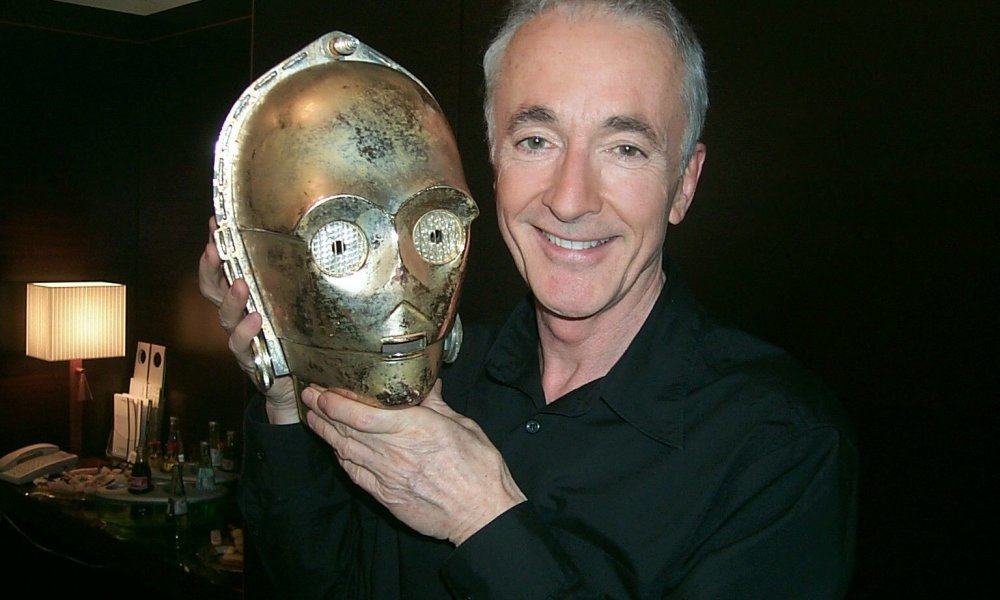 One of the most eagerly anticipated films of all time is Star Wars: The Force Awakens, the seventh episode of the mega-popular franchise. Generations of fans have embraced this ongoing saga. Some grew up with the original trilogy and are now sharing and its offshoots with their kids and, yes, even grandkids. This latest installment is bound to pluck the nostalgic heartstrings of longtime fans as a handful of original cast members are reprising their iconic roles, now 30 years beyond where Return of the Jedi left off. We can't say we'll be seeing all of their famous faces on the big screen again, but these are the old-timers who are back in one form or another.
1. Mark Hamill
Mark Hamill shot to super-stardom after playing Luke Skywalker in the original trilogy. However, this iconic role was hard for him to shake, and he hasn't had much high profile success since. His biggest post Star Wars roles were 1989's Slipstream, and 2001's Jay and Silent Bob Strike Back, where he parodied his waning career. He's kept working in Broadway plays, some television guest roles, a couple of indie films, plus some voice and computer game work (most notably in various Batman products), but he's primarily done cameos that hark back to his Star Wars fame. Despite claiming that he didn't want to play Skywalker again, he was convinced to participate in the the new sequel after all. It just wouldn't be the same without him. Oddly, his face isn't on the official poster, but Harrison Ford recently teased that's for a "very good reason." Ardent fans are dying to know what this enigma means, and speculation about Luke embracing the dark side are running wild.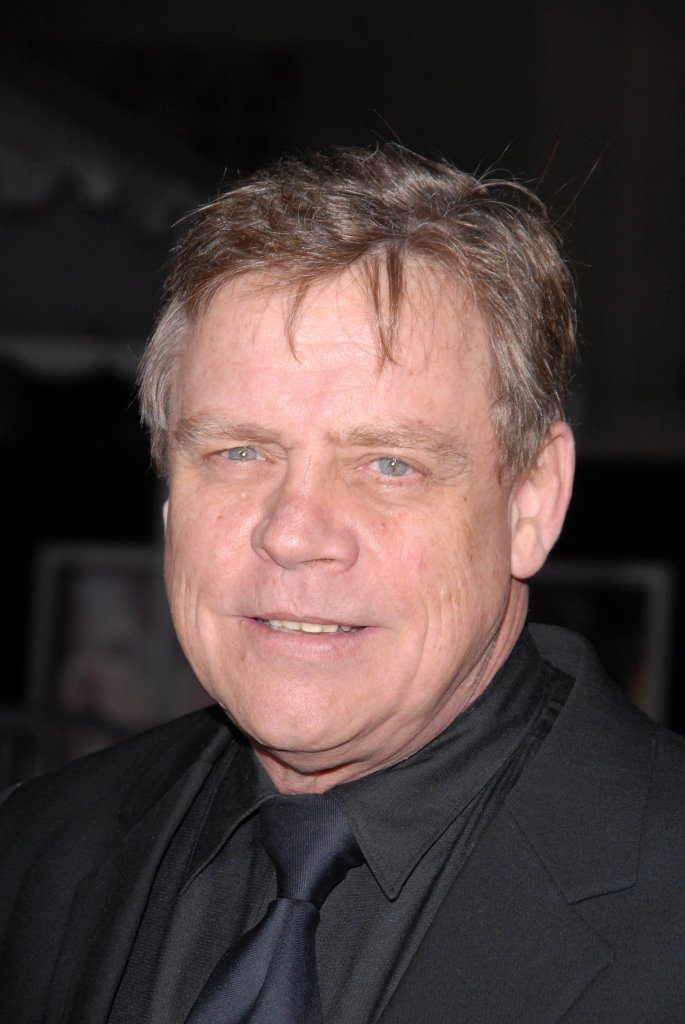 2. Carrie Fisher
The original Princess Leia is back, minus her iconic hair buns and, we assume, skimpy slave costume. Carrie Fisher is the progeny of Hollywood royalty, being the daughter of singer Eddie Fisher and actress Debbie Reynolds. However, todays younger generation knows her more than her famous folks because of this iconic role. Nothing she's done since has come close to her success in the original Star Wars trilogy. She had supporting roles in When Harry Met Sally and Hannah and her Sisters, plus a few bit parts on TV. She's been open about her battle with bipolar disorder and has written several best-selling memoirs plus starred in some stage plays that explore her struggles. We're looking forward to seeing Leia back on the big screen, and word is Fisher lost 40 pounds to reprise her role.
3. Harrison Ford
Harrison Ford parlayed his role as Han Solo into the legendary Indiana Jones franchise and became a bona fide A-lister action star. He is clearly the biggest star to emerge from the original Star Wars trilogy and has sustained a blockbuster career throughout the years. Including Witness, Fugitive, Patriot Games and Air Force One, Ford is one of the top movie stars of the last few decades. Now 73-years-old, he's slowing down a bit, but everyone looks forward to seeing Han Solo again in the latest Star Wars flick. The actor, who suffered an on-set injury when his foot was fractured in the Millennium Falcon, is doing some press for the upcoming film but is remaining strategically tight-lipped about it. "What is there to say?" he said on Kimmel the other week. "And why would you want to say anything? I want the audience to experience it. I don't want them to hear anything about it." We get what he's saying, but we're all dying to know!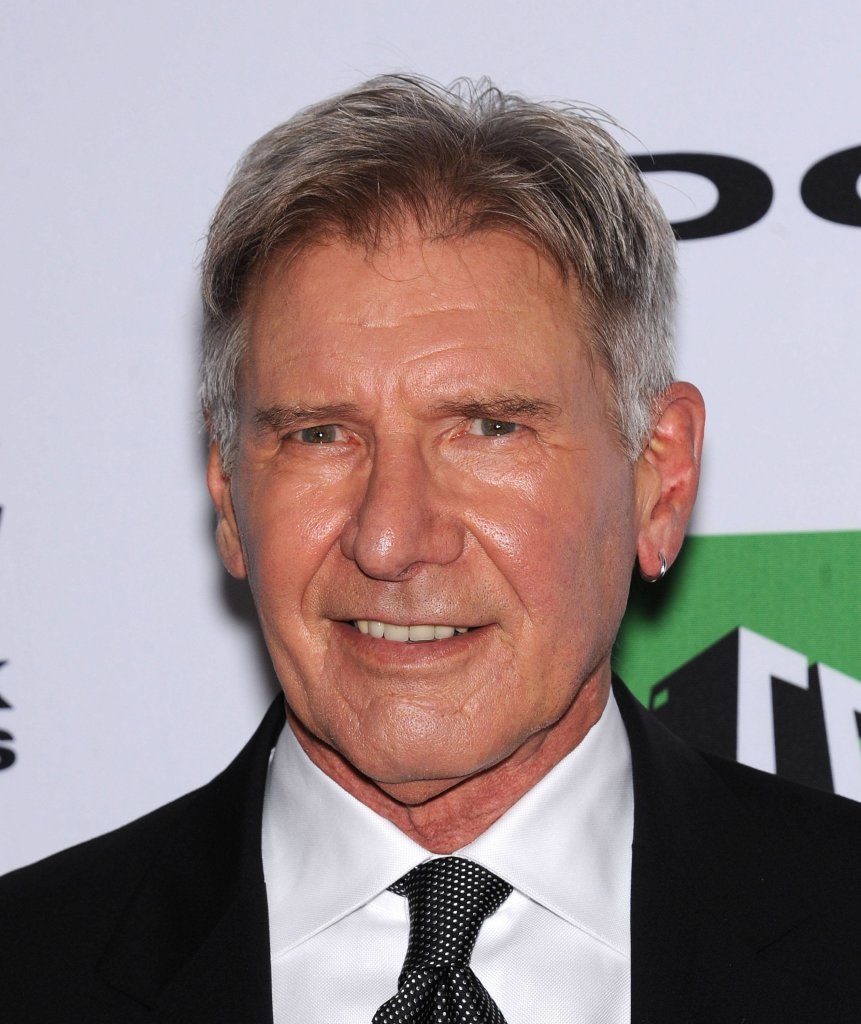 4. Peter Mayhew
You might not recognize his face without the fur, but everybody's favorite Wookiee, Chewbacca, has been played by British-American actor Peter Mayhew since the inaugural 1977 Star Wars film. He has genetic condition called Marfan Syndrome that has contributed to an overactive pituitary gland, causing him to grow to 7 feet 3 inches tall. He's had a smattering of other roles, but has mostly made appearances as Chewy in various commercials and television shows throughout the years. The 71-year-old was in a wheelchair for a few years, and then walked with a cane, but managed to suit up yet again for his iconic role as Han Solo's trusty sidekick. Note, he doesn't provide the voicing for Chewbacca's signature grunts and roars, which were created by a sound engineer's blend of walrus, lion, camel, bear, rabbit, tiger and badger noises.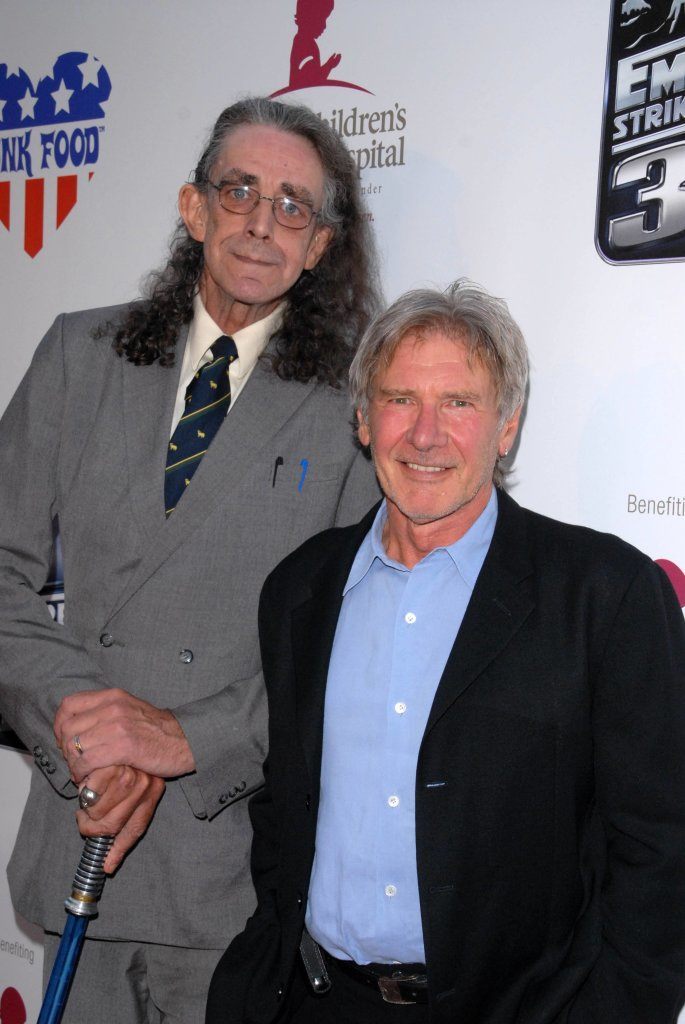 5. Anthony Daniels
You may not see his face beneath the metallic mask, but fan-favorite C-3PO has an uncanny resemblance to the British actor, Anthony Daniels, who plays him. He provides all the voice work for the droid character too, which has been used in countless spin-offs, promotional appearances and cameo work throughout the years, including a stint in the recent Lego Movie. The actor had a recurring role in Prime Suspect, alongside Helen Mirren. Apparently, Daniels and the actor who played R2-D2 did not get along in real life, which probably helped with the bickering report their characters displayed in the films.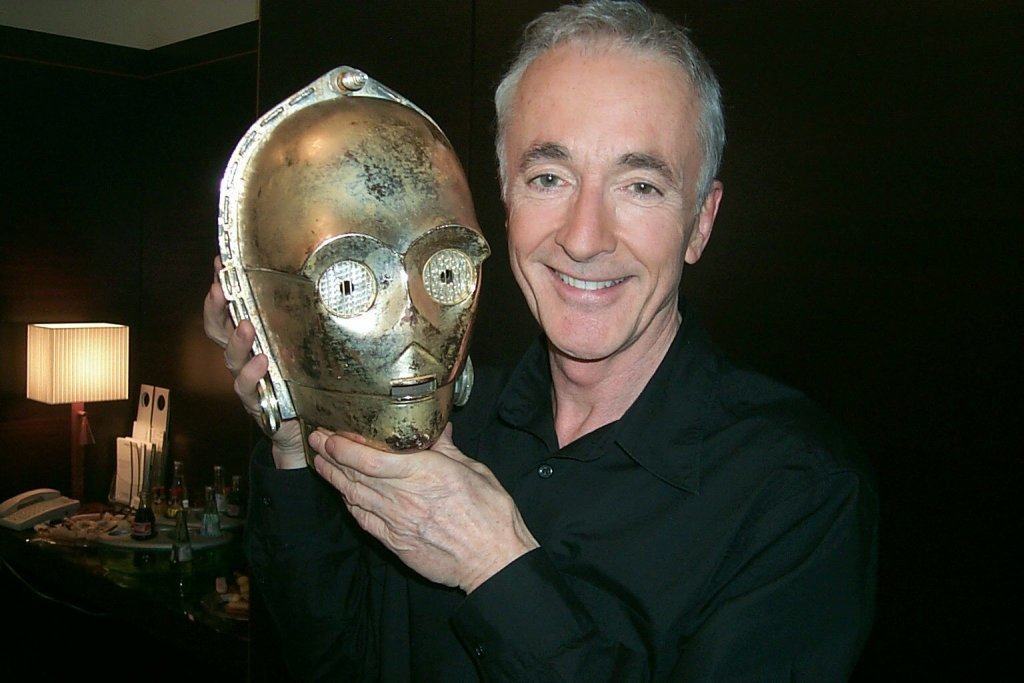 6. Kenny Baker
You might not recognize the diminutive 3 foot 8 inch actor by face, as he plays R2-D2 and is always hiding within the robotic cylinder. Baker has also had parts in films like The Elephant Man, Time Bandits, Willow and Labyrinth. Anthony Daniels and Kenny Baker are the only actors to have appeared in all seven Star Wars films. Baker has admitted there has been longstanding animosity between the two actors, saying they have feuded for almost 40 years. Daniels once summed up Baker's work with "he might as well be a bucket" and Baker has said Daniels is "the rudest person I've ever met." Can't these droids just get along?