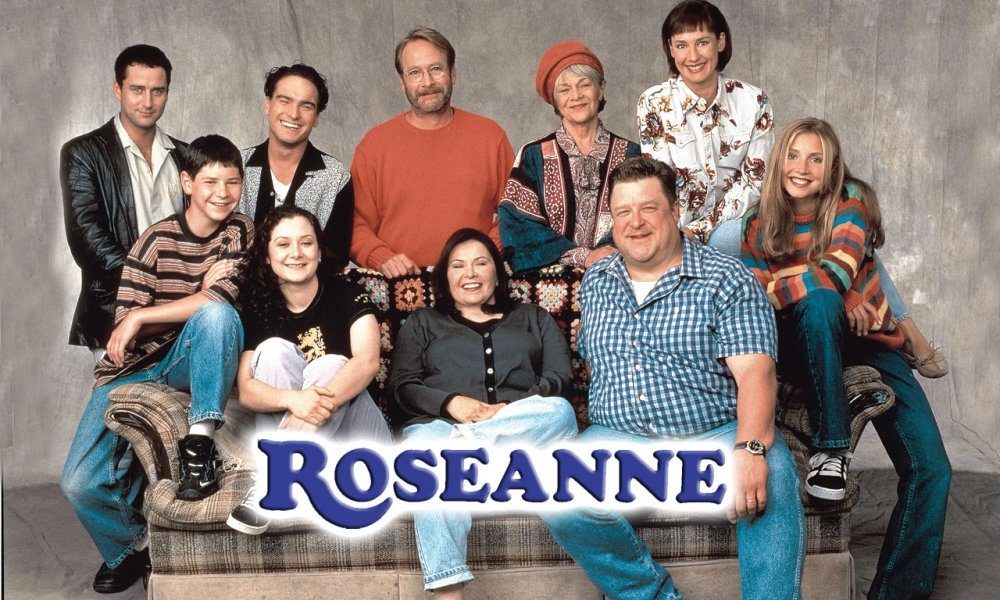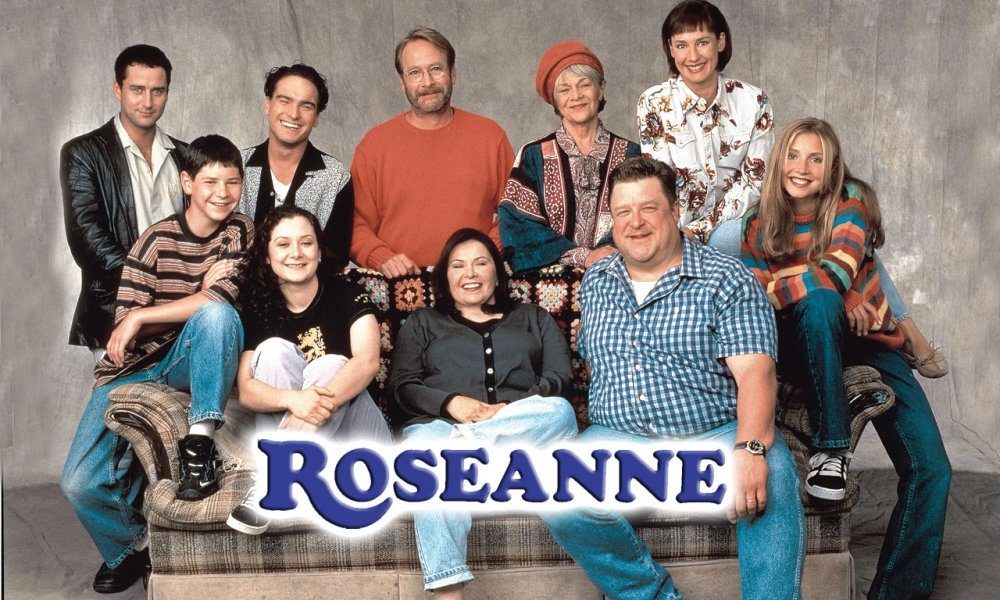 Controversy, rumors, and expletives were commonplace behind-the-scenes and surrounding American sitcom Roseanne, a hugely popular show that aired from 1988 to 1997. For nine seasons fans laughed along with the blue-collar Conner family's financial misfortunes, and the hilarious antics surrounding them and the supporting cast. The series, which was rated as one of the greatest shows of all time by TV Guide, starred comedienne Roseanne Barr, known for her hot temper, strong opinions and quick, yet sharp tongue. Fans went along for the ride with the cast without looking back for six seasons, and arguably for many it lost its punch by season eight. Here are some shockers, scandals and shenanigans from the Roseanne set you might not know about.
1. Oops, Wrong Scalpel…
Remember that time when Roseanne Barr was orange? Well not exactly, but in the first few episodes of season six she wore so much makeup that she didn't quite look her right…color. According to the star, after the intense plastic surgery she'd undergone in the hiatus following season five, her surgeon sewed a scalpel inside her face and more surgery was necessary to remove it. Yikes! She wasn't completely healed by the start of the new season and makeup was caked on to hide the bruises. As for what she'd had done—Barr went under the knife for a nose job, cheek implants, chin, face lift, eyes, and more.
2. Writers' Strike
Beyond the real writers strike that impacted the launch of the show, the Roseanne writers must have wanted to walk out frequently while working with the tyrannical namesake of the show. Apparently, it wasn't all fun and laughs working in the writers' room. Many disclosed to Entertainment Weekly in 2008 that Barr referred to them by numbers, making them wear t-shirts of their numerical namesake. "I wanted to strip them of their huge, colossal self-entitlement," she allegedly ranted, "Hey, you're just a cog in the wheel here! It's not about you." One would think it'd be a dream to be on the set of a hit show like Roseanne and in theory it was, but as the saying goes—the grass is always greener…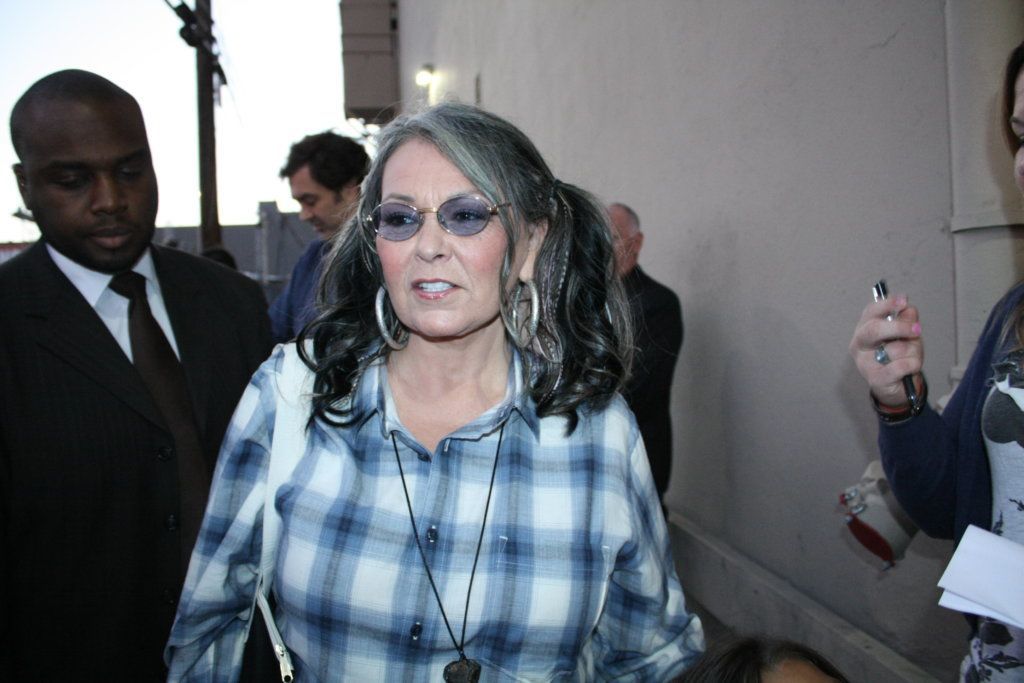 3. Roseanne Once Boycotted Her Own Show
Roseanne had lots of conflict with producers and writers. During one head-butting session in season two, Roseanne objected to one line of dialogue and walked off the set over it. They rejigged the episode and made it about Roseanne's sister Jackie taking care of the Connors for a weekend. Roseanne only appeared at the beginning and ending credits, and wore an armband in protest.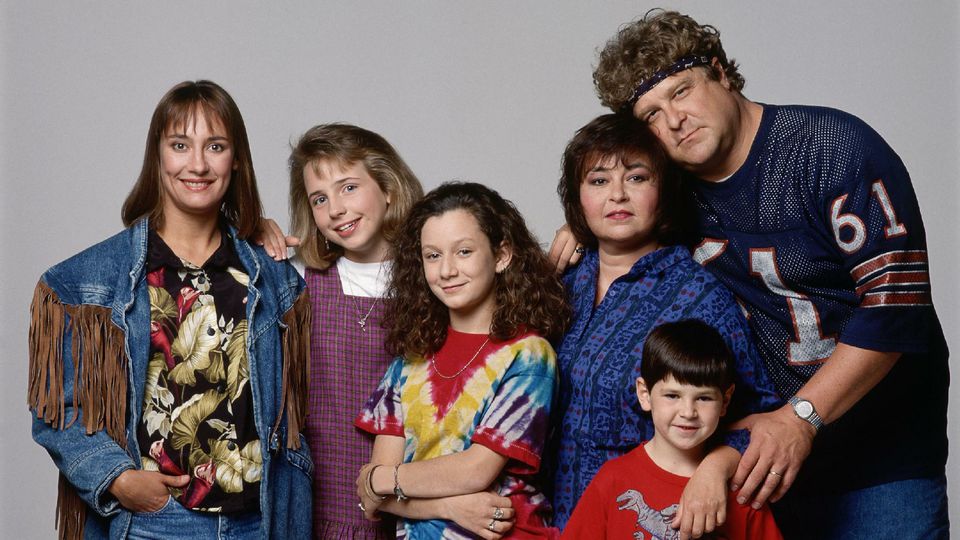 4. That's My Space!
Leaving other actors alone was clearly not in the style for Barr and her then husband Tom Arnold. After Julia Louis-Dreyfus of Seinfeld fame unknowingly parked in Arnold's assigned spot, Arnold left a heated note which read: "How stupid are you? Move your f–ing car, you a-hole!" Of course he used all the letters to get his point across. The actress, Seinfeld co-creator Larry David, and co-star Jason Alexander later confronted Arnold about it and Barr's claws came out. She returned a volley with just as vile a note, accompanied by a bar of soap—"gifts" left on Louis-Dreyfus' windshield. Long after Barr and Arnold were still telling the story, while the Seinfeld camp tried to avoid the unpleasant subject.
5. Er? Plot Twist?
Since much of the hilarity from the series was the Conners' inability to pay all their bills, fans were a bit lost when they suddenly won the Illinois lottery to the tune of $108 million in season nine. What was really happening is that Roseanne Barr had bought the U.S. rights to Absolutely Fabulous, a popular British TV series, but no network was taking the bait. So she decided to have her own spin on it with the lottery episodes. In them the family embarked on various eye-popping spending sprees and in one episode, stars of Absolutely Fabulous' Jennifer Saunders and Joanna Lumley guest starred.
6. Roseanne's House
In 2013, the house that was used for all the exterior shots of the Conner family home, was put up for sale for $129K. Given the fictional family's continuous financial crisis, it's interesting to consider that they might not have been able to purchase it themselves even at this low price. Either way, while the show is set in the fictional town of Lanford, Illinois, the house where all the magic "happened" is found in Evansville, Indiana.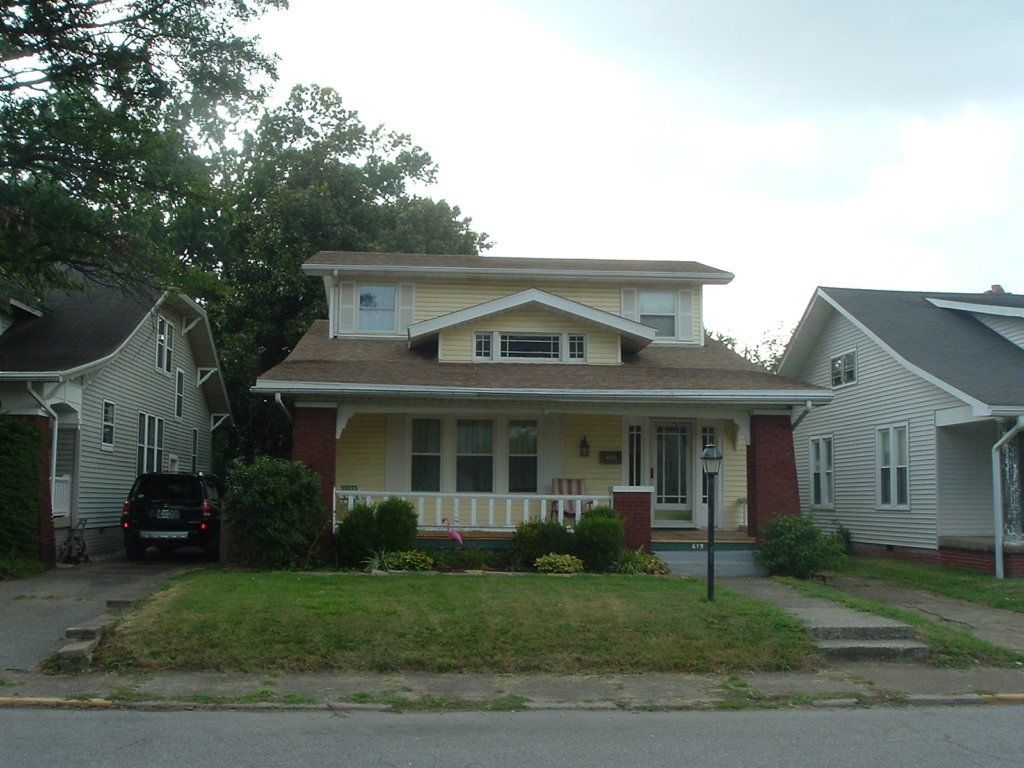 7. So That's What Happened
To say that there were problems with Roseanne's ninth and final season is an understatement, and in order to wish it all away, writers did just that. Instead of owning up to a crappy season, the season finale revealed that all of the last season, along with bits of other seasons, were straight from the pen of Roseanne—the writer. The angle that much of this came from a book the character had been writing worked, because throughout the series Roseanne had always wanted to be a writer. Now if only we could apply this to real-life foul-ups.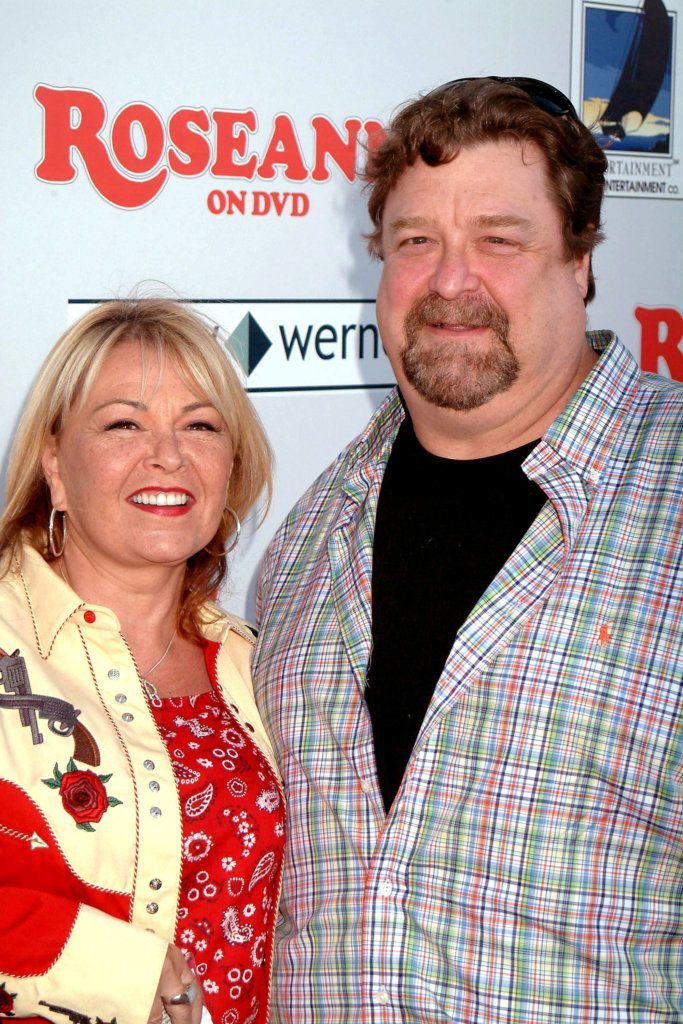 8. Phased Out
It must really suck to come into a show as the right hand man—or in this case woman—only to be shuffled off due to nepotism. "Crystal Anderson," played by Natalie West, was supposed to be Roseanne's co-worker and best friend. After Roseanne married Tom Arnold in real life and he became "Arnie" on the show, the writing about West's fate was creeping onto the wall. Next came "Nancy" Arnie's full-of-life love-interest played by Sandra Bernhard, and unfortunately for West, the set was getting crowded. With Laurie Metcalf on-board as Roseanne's quirky sister "Jackie," by season five West wasn't even in the opening credits and was simply a recurring character. Shows that anything can happen in the TV biz, as the character Crystal was thought up long before Roseanne sold.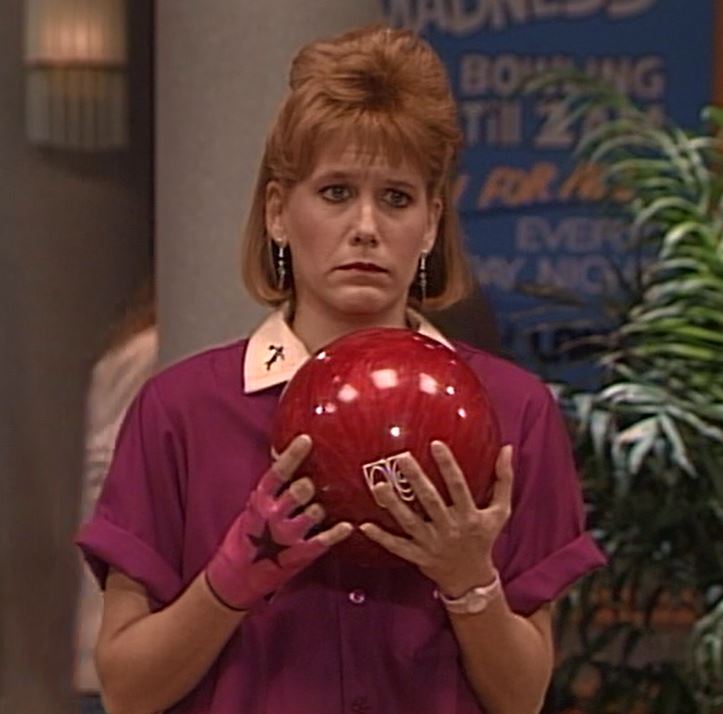 9. Jerry Garcia Was Initially a Girl
Remember when Roseanne and Dan got pregnant in season seven? They initially announced that they were expecting a girl on the show. Then Roseanne conceived a child via surrogate in real life, and wanted the show to reflect her experiences. So they switched it to a boy when he was born the following season and hoped nobody was paying close attention. The TV son was named Jerry Garcia Conner after the Grateful Dead singer who passed away around that time.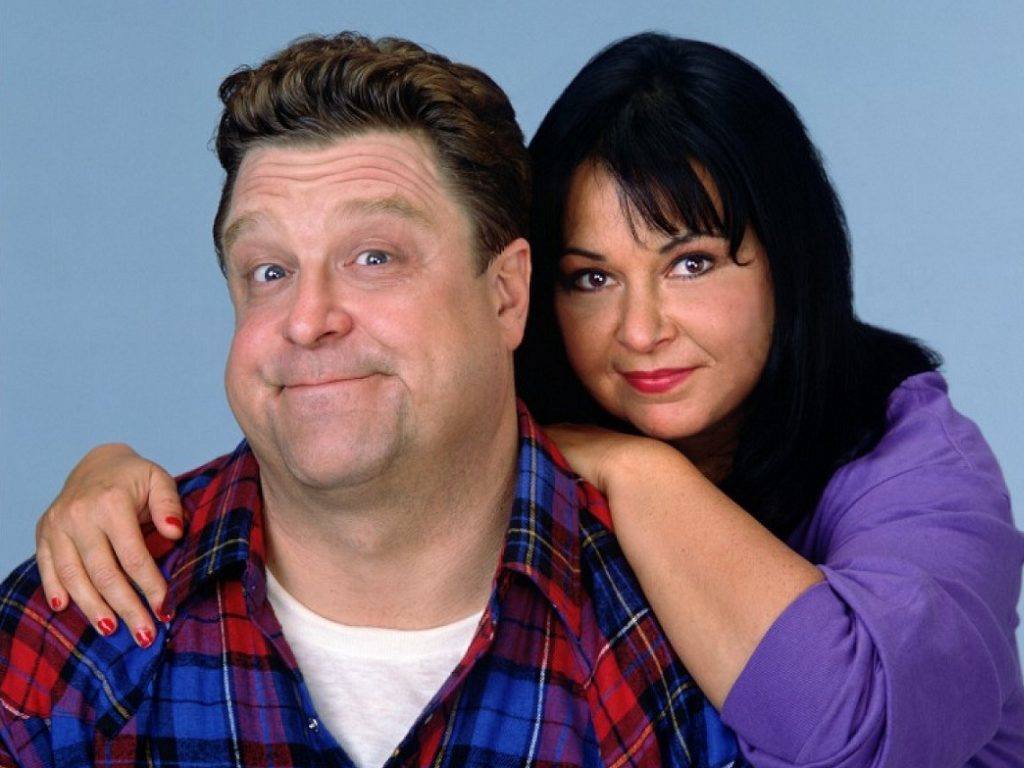 10. These Boots Are Made For Walking
It was no secret that Roseanne had meltdowns at times. One of these led John Goodman to walk off the set during filming, allegedly annoyed with her constant flare-ups. As he negotiated with producers, Goodman was well on his way to leaving the series, especially as his film career was beginning to take off. However, after much back and forth between them, the actor decided to finish the episode he'd walked out on and return to the series. He continued working on the show while filming movies on the side.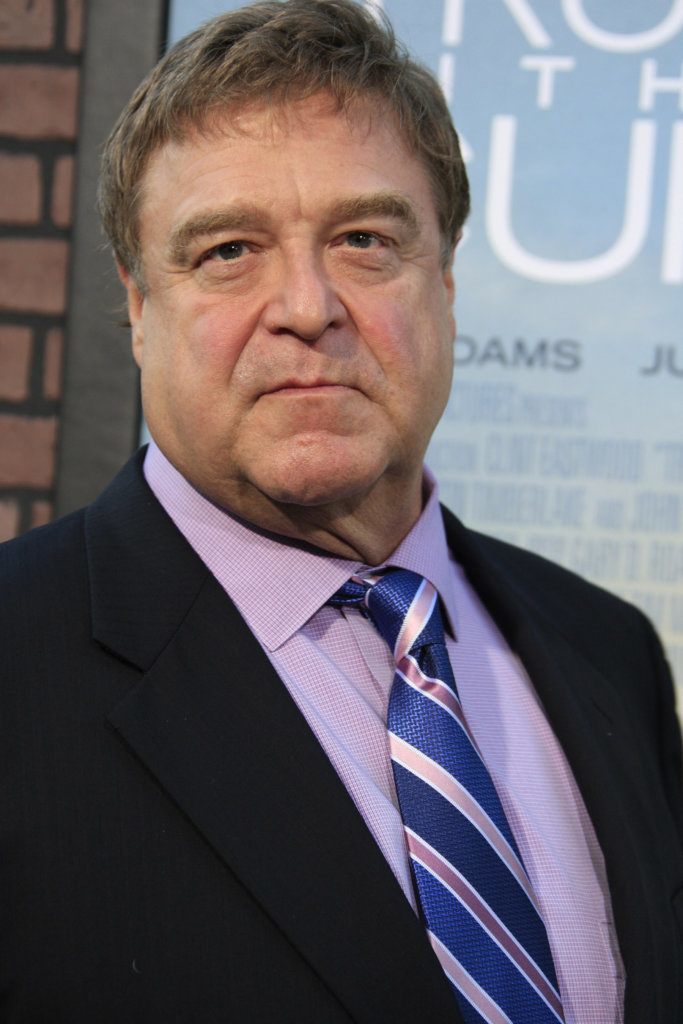 11. All My Husbands…
Calling men everywhere! Want a career in television? In some cases it might be easier than you think. All of Roseanne Barr's husbands graced the screen in the series. Barr's first husband, Bill Pentland, made a guest appearance in the episode "Saturday," Tom Arnold was of course a regular on the show, and her third husband, Ben Thomas, guest appeared as a cop in two episodes. He was also Barr's former bodyguard.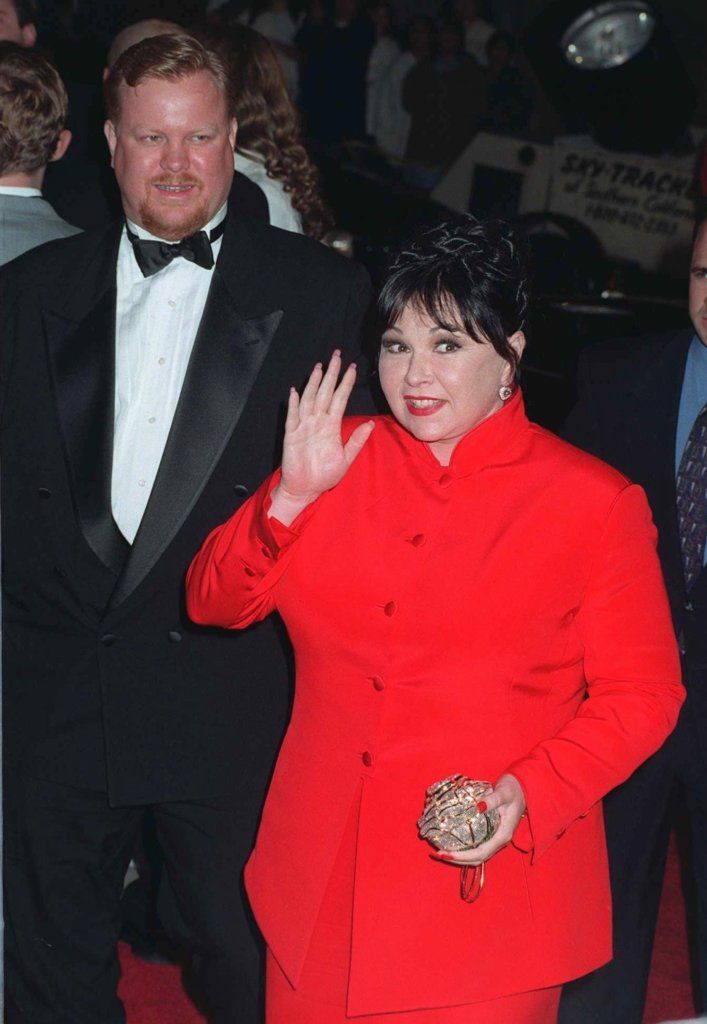 12. Couple Of Tweaks
Roseanne was known for its awesome end-credit videos and in the "Nearly Identical Beckys" episode, Sarah Chalke taking over Lecy Goranson's role as Roseanne's eldest daughter "Becky," was cleverly spoofed. Chalke had left the show to pursue her education at the end of season 4, returned for season 8, and was gone again at the end of that season. Incidentally, Becky wasn't the only Connor to have an actor switcheroo. In the pilot, youngest child DJ was played by Sal Barone, only to be recast and played by Michael Fishman, who looked more like Roseanne.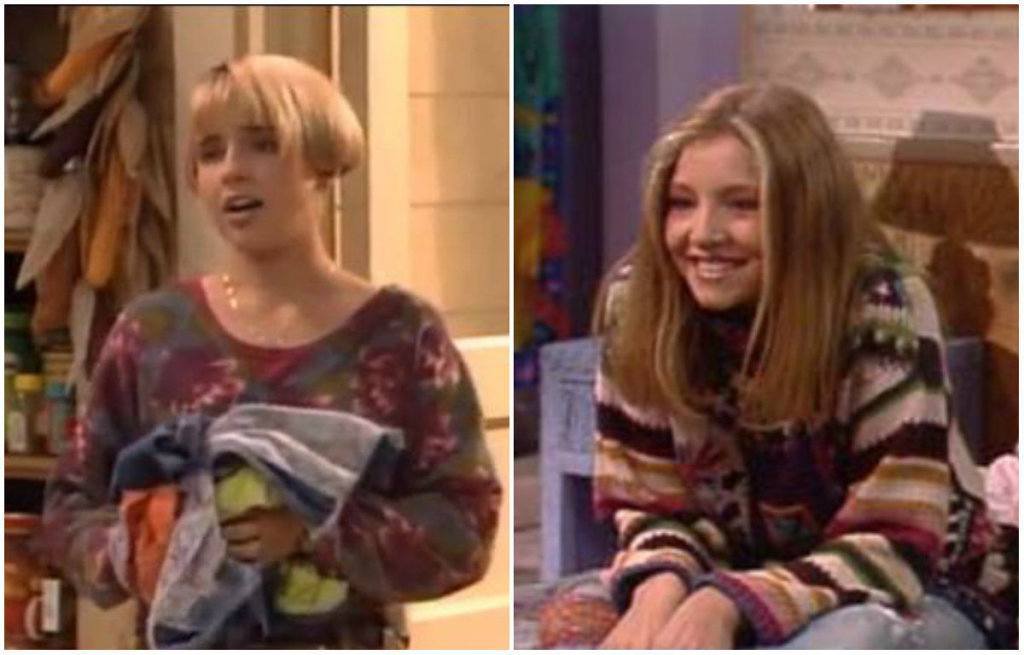 13. Just DiCaprio And Clooney, No Big Deal
Leonardo DiCaprio was a classmate of Darlene's in the episode "Home Ec" and George Clooney was a recurring cast member, before they made it big. Clooney had a few roles before he struck gold with medical drama ER. However, a role that stands out to many is the character "Booker," Roseanne's boss at Wellman Plastics. Roseanne obviously enjoyed working with Clooney and in her book Roseannearchy she describes him as being "the most fun person on earth to get drunk with" and shared that his practical jokes were "still legendary."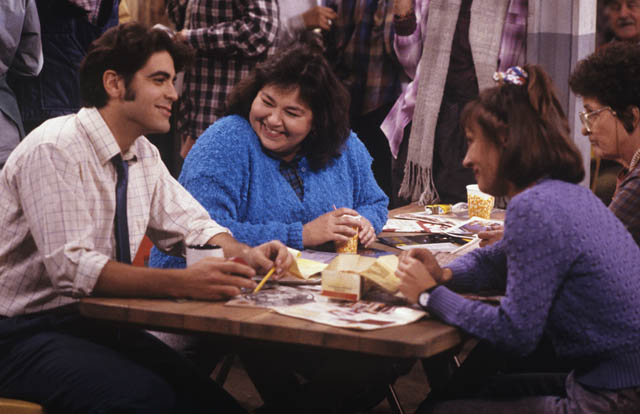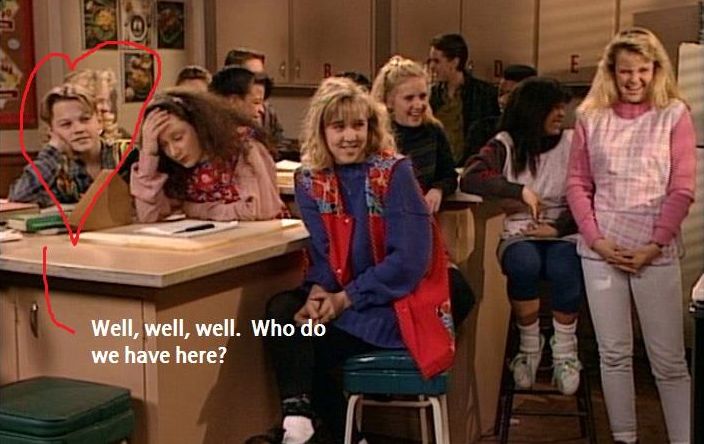 14. That Chicken Shirt
A bet between the Roseanne cast members became a feathery hit. After seeing a chicken shirt that she thought was absolutely hideous, Roseanne Barr hatched a plan and brought the other actors into the loop. Her theory was, "If you show something really bad on TV, it takes off." She explained further in the season 5 DVD set, saying, "It was like another rebellious artistic statement, that it looks like art when it's on TV." During the series, the shirt was worn by nearly every cast member at some point and Barr had it right, as it's one of the top Roseanne-related questions she gets. And yes, you can purchase knock-offs of the shirt on mega-POD online store Café Press.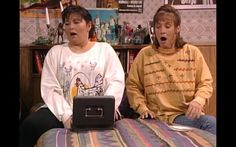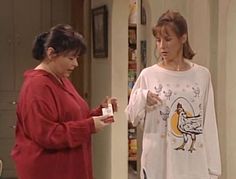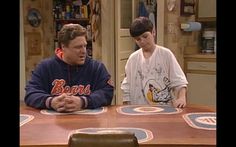 15. That Anthem Debacle Had Consequences
Apparently not everyone enjoyed Barr's off-key rendition of the National Anthem and it led to Little Rosey, Roseanne's Saturday-morning cartoon spinoff, being canceled. The cartoon featured an 8-year-old Roseanne—not voiced by her—and had thirteen episodes air in fall 1990. However, after Barr's July 1990 performance, she divulged that she was called to New York where the then head of ABC Saturday morning children's programming, who was a Marine, said he was "personally offended" by her rendition. Little Rosey was canceled and replaced by Teenage Mutant Ninja Turtles.