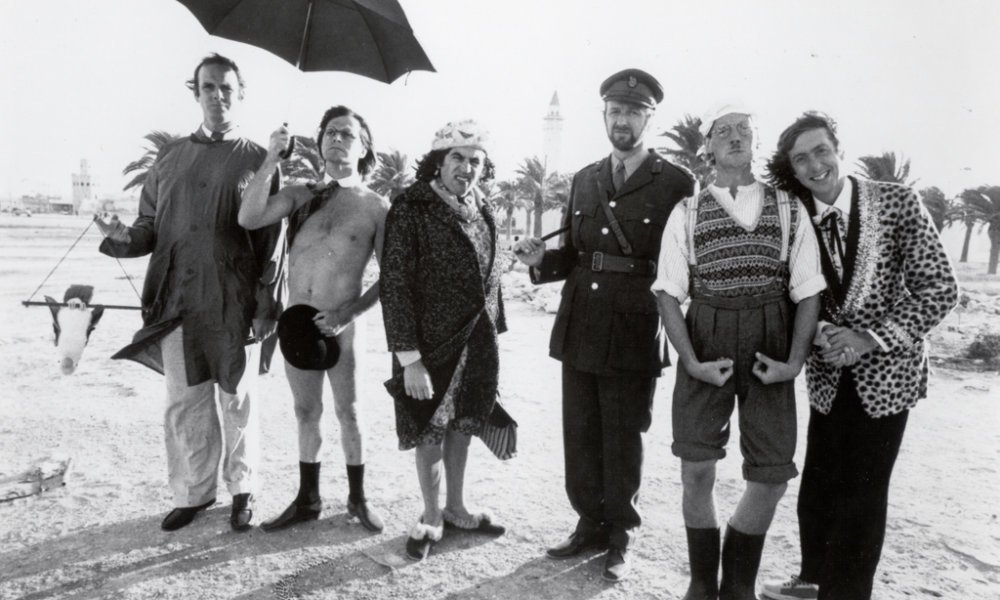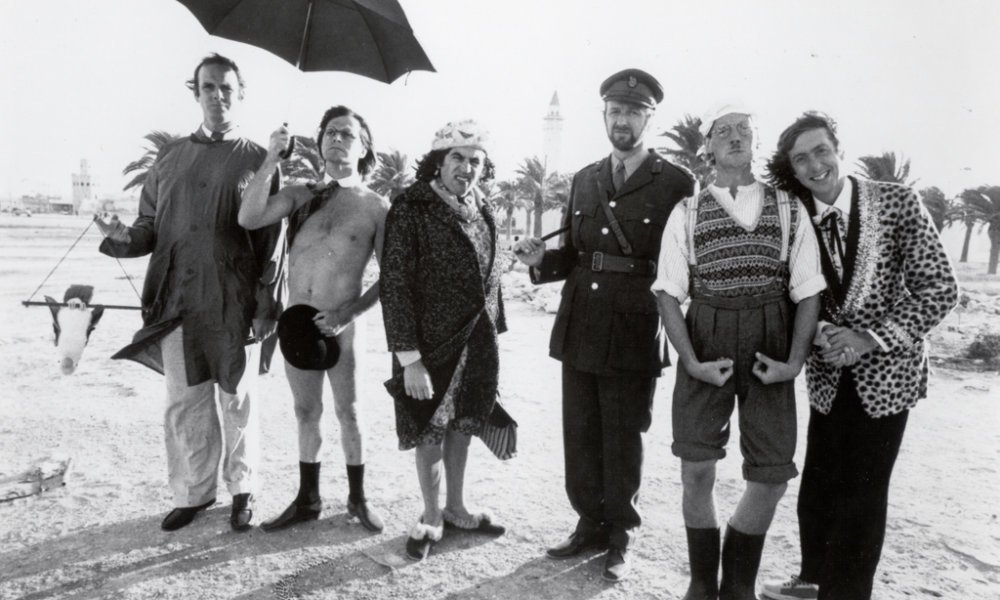 Through four seasons and forty-five classic episodes, the surreal comedy troop from Great Britain managed to become comedy legends with a cult following. Generations of fans since have found inspiration from this cracked collection of skits that skewer everything from modern politics to God to the everyday minutia that connect us all as human beings. In their four seasons on the air, Monty Python and their Flying Circus were a beautiful, absurd, avant garde, silly, awe-inspiring take on sketch comedy. Here, for your consideration, are some things you didn't know about these unlikely comedy heroes.
1. Ever Heard of the Footlights?
The Cambridge University Footlights revue is the University's improv group. Formed in 1883, it was at one point the breeding ground for what would become Monthy Python. During their years there, the group was host to Graham Chapman, John Cleese, and Eric Idle. Terry Jones and Michael Palin met at the Oxford Revue. American-born Terry Gilliam met Cleese in New York, and the rest is history.