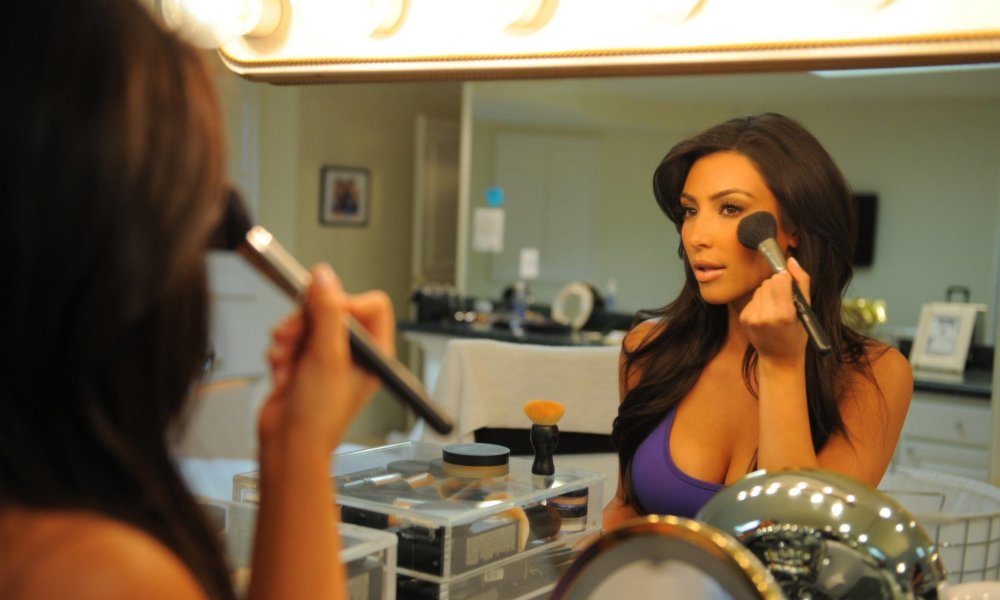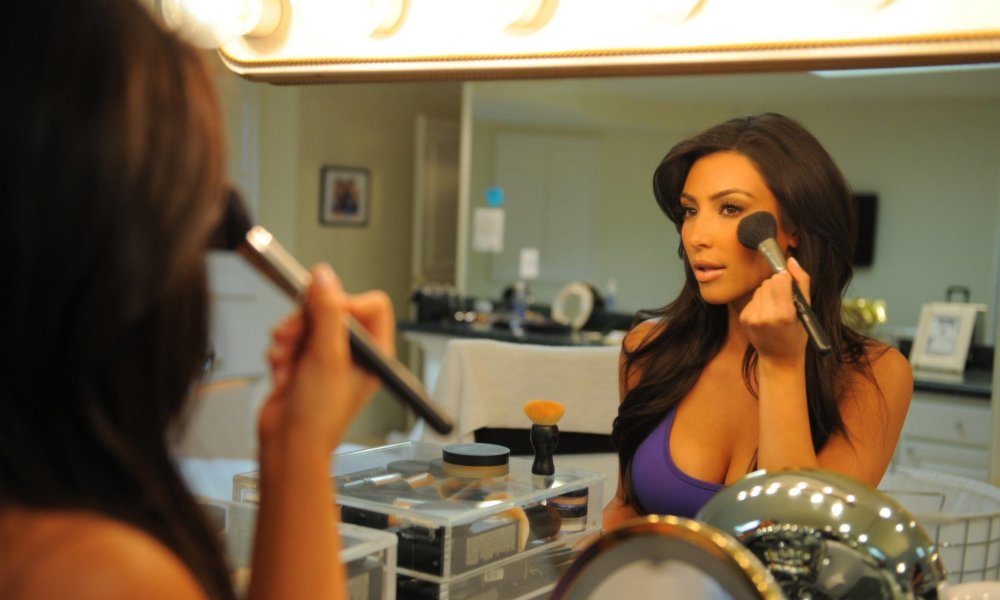 Now that Kim Kardashian's personal makeup artist, Mario Dedivanovic, is teaching his Master Class makeup sessions at various locations across the world, all of the reality television star's beauty secrets are being spilled. If you've ever wondered how you could look just as flawless as Kardashian, you don't have to wonder any longer. This list includes all of her best-kept makeup secrets.
1. Apply Liquid Foundation Everywhere
Applying foundation to just your face and neck isn't enough if you want to emulate Kim Kardashian's look. Her makeup artist suggests applying foundation everywhere, including your ears, your chest, your arms, and your legs. Mario Dedivanovic works Kardashian's foundation all over her body to make her skin tone even and blemish-free.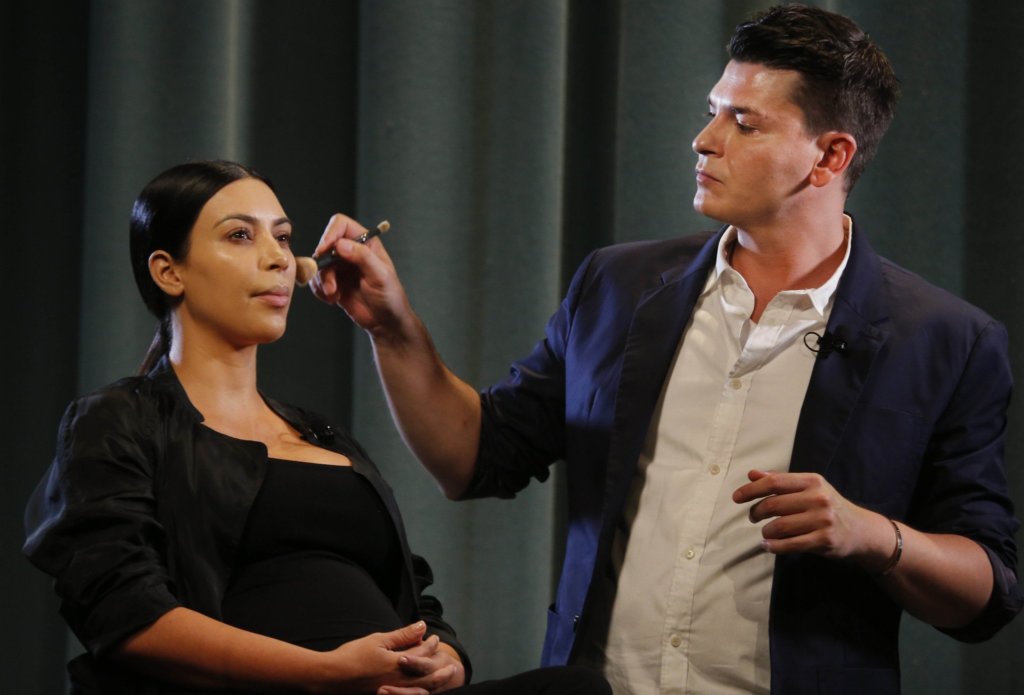 2. Load up on Moisturizer
While most makeup artists prefer using a primer to start out with a clean and smooth base, Dedivanovic and Kardashian skip the primer entirely. Instead, they use a hydrating moisturizing cream, like Kiehl's Ultra Facial Cream, all over Kardashian's face, neck, and chest. His reason for ditching the primer is because he hates how it creates a "barrier between the skin and the makeup."
3. Makeup First, Hair Second
For a big night out, it may be tempting to finish your hair first, and apply your makeup second. But in Dedivanovic's book, this is a big no-no. The celebrity makeup artist always starts with makeup first so hair products, like hairspray and gel, don't accidentally get on Kardashian's face and ruin her entire look.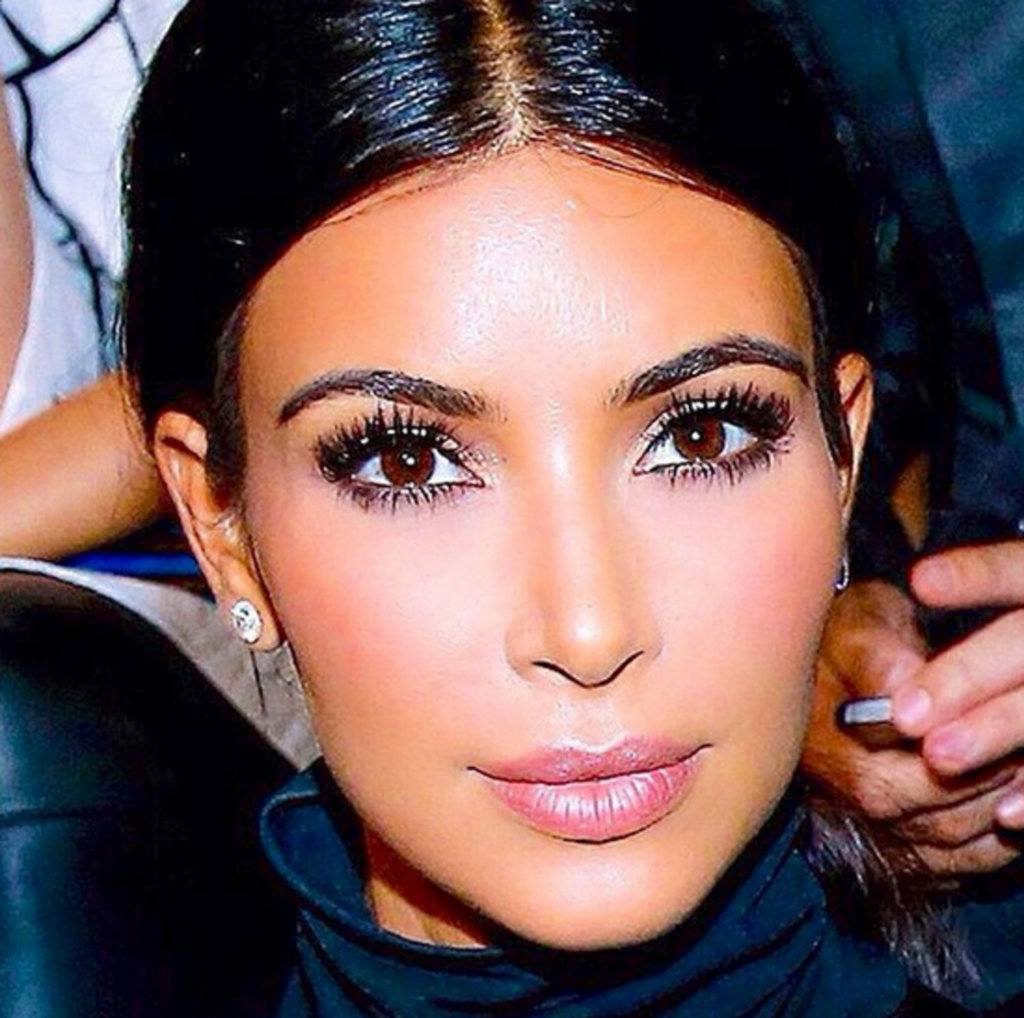 4. Puff's Are Great for Balance
When it comes to filling in eyebrows and applying eyeliner, if you don't have a steady hand, your application can be completely ruined. Dedivanovic has a simple solution for this: Use a puff. He loops his fingers through the handle and rests the puff against Kardashian's face as he fills in her brows and lines her eyes. The puff allows him to have better balance, and it also helps to avoid smearing her foundation.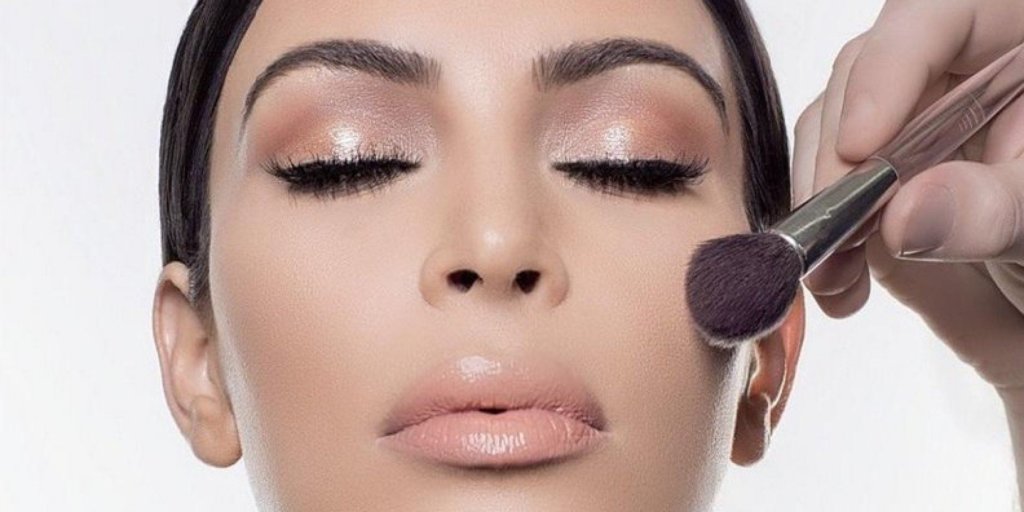 5. Always Apply Cream Before Powder
Dedivanovic has perfected Kardashian's eyeshadow technique by sticking to one rule: Cream before powder. The makeup artist avoids using eye primers, and goes straight to the cream shadows. He then intensifies the color of the cream by dusting a bit of eyeshadow powder on top. This creates a thick and rich hue that really stands out.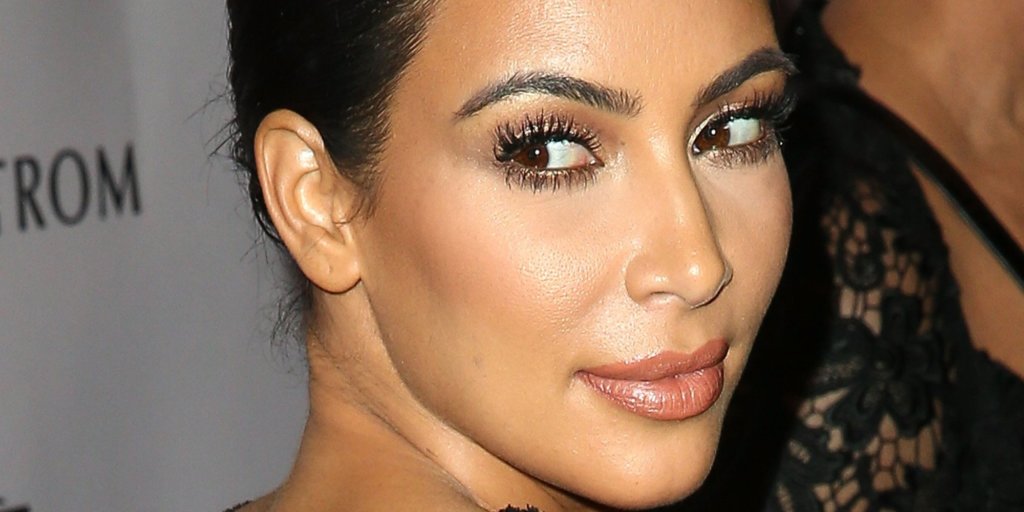 6. The Key to Perfect Brows Is…
Dedivanovic swears by Anastasia Beverly Hills' Brow Wiz in the shade Medium Brown to fill in Kardashian's brows. He starts off with a feathered look at the inner corners and then uses a bit more product towards the outer tip to create a natural, gradient effect.
7. Go Heavy With the Eye Liner
If you want to get darkly-rimmed eyes just like Kardashian, skimping out on eyeliner isn't the answer. Dedivanovic actually uses a pretty heavy-handed technique to really make Kardashian's eyes pop. He applies "three or four layers of eyeliner," starting with MAC Eye Kohl at the base. Then, he finishes up with coats of MAC Liquid Liner and Anastasia Waterproof Crème Color.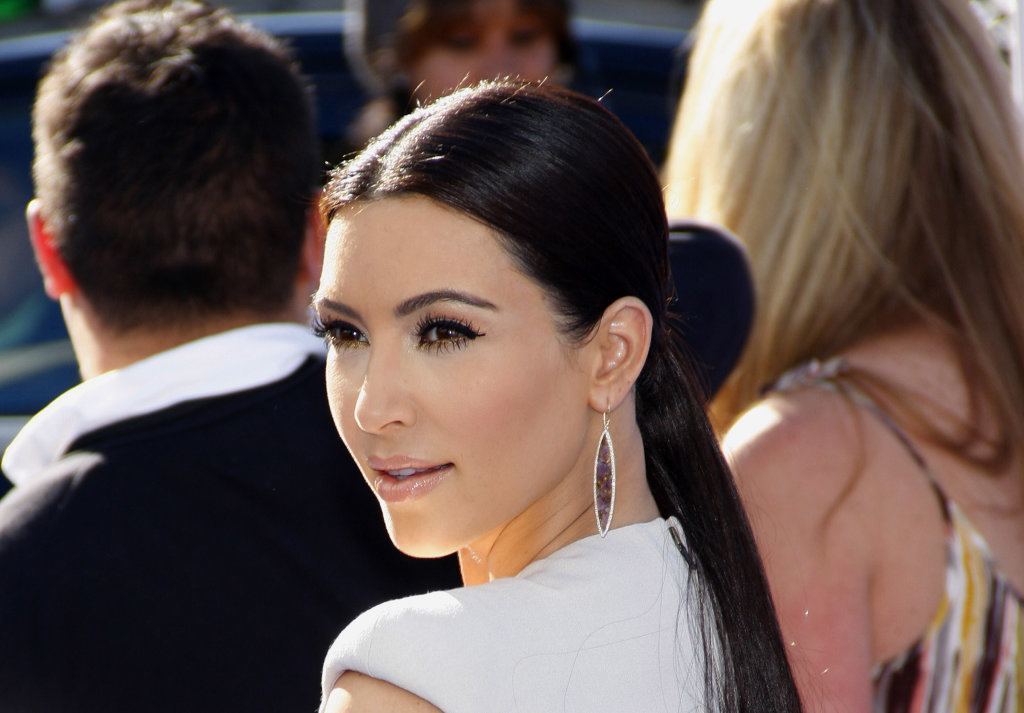 8. Stack Your Lashes
The days of using one strip of false lashes are officially over. To get the old school Hollywood glam look, Dedivanovic starts with a couple coats of L'Oréal Paris Voluminous Original Mascara. Then, he applies a mixture of long and flared individual lashes along the lash line using tweezers and a bit of black adhesive. After the lashes are adhered, he finishes the look off with yet another coat of dark and rich mascara.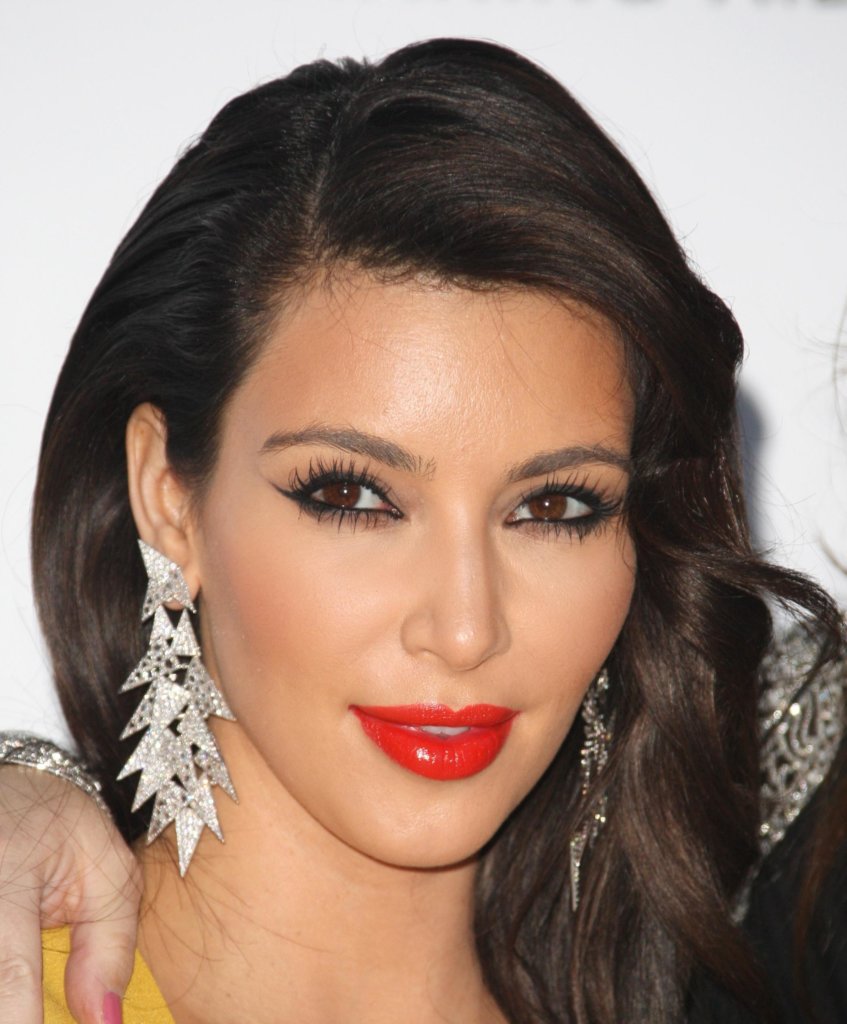 9. Baking Is Your Friend
Baking is a makeup technique that Dedivanovic insists is the key to keeping your face oil-free at all times. The makeup artist applies a thick layer of concealer underneath her eyes in the shape of an upside down triangle. Then, he blends the concealer into her skin, as well as down the bridge of her nose and at her temples. Next up, he uses a sponge to coat the concealer with some loose powder. He lets the powder "bake" for a few minutes before dusting it off with a brush.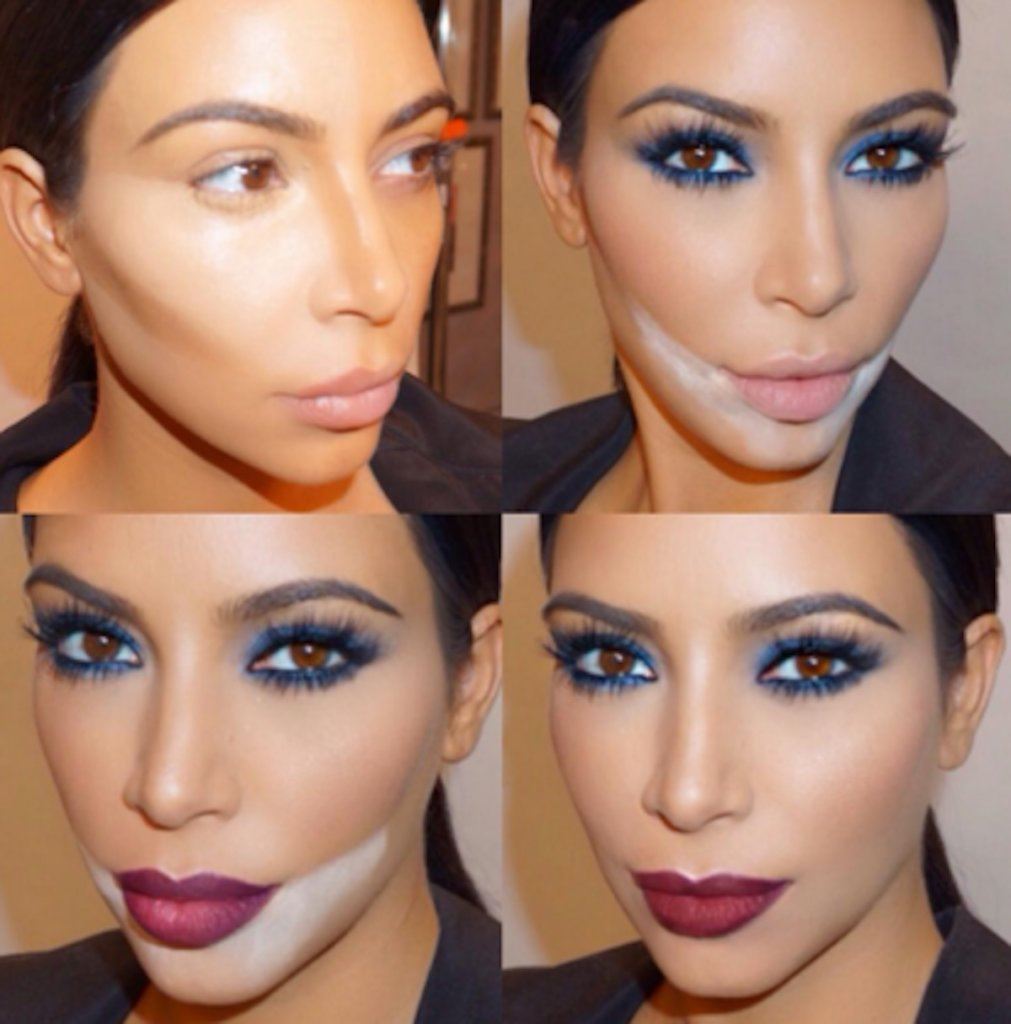 10. Chisel Your Face With Contouring
To get the svelte look Kardashian is known for, contouring is the answer. Contouring consists of applying darker powder to the hollows of the cheeks, at the sides of the nose, across the forehead and along the jawline to create a more chiseled look. Dedivanovic uses bronzer to slim down Kardashian's features, and then he brightens up her entire look with a little bit of highlighter down the bridge of her nose.