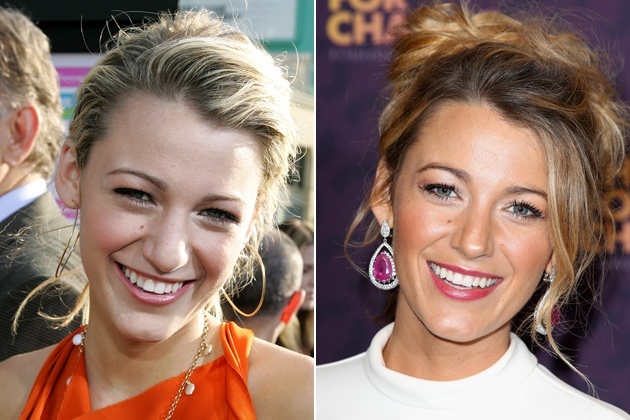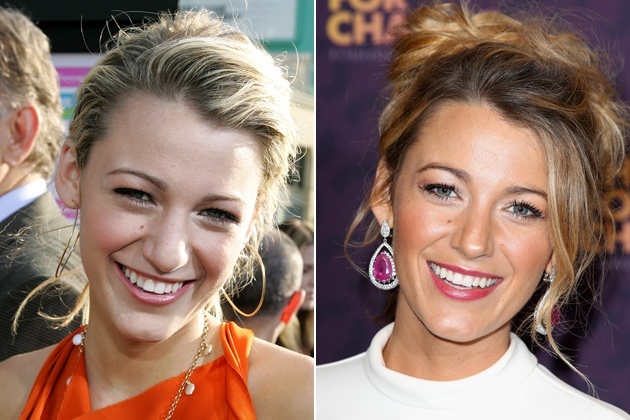 Nose jobs in Hollywood are as common as fad diets, so many celebrities aren't afraid to admit when they've had some work done. These are nine famous people who've joined the rhinoplasty ranks. Let us know which celebrity nose jobs look better now than before, and which stars should have forgone surgery altogether.
1. Ashlee Simpson
The younger Simpson sister used to have had beak like Big Bird. The "Pieces of Me" singer had pieces of her nose removed in 2005 to improve her look. But, it seems like Ashlee can hardly breathe out of her new nose. Simpson, who was previously married to Pete Wentz, has managed to stay semi-relevant in the media and is now married to Evan Ross, the son of Diana Ross.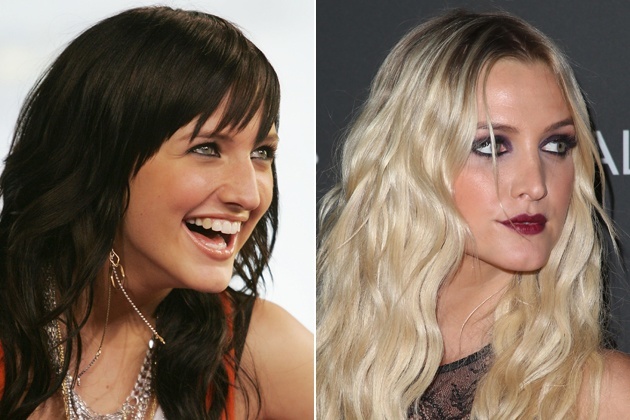 2. Jennifer Aniston
The Friends star, like many others, used the old deviated septum tactic when explaining her reasoning for a nose job. Aniston said that she was having trouble sleeping due to the lack of oxygen coming through her nose and she isn't shy about her surgery either. We have to admit, we think Jen's new nose looks a lot better than the original.
3. Blake Lively
Here's the 'gossip' about Serena van der Woodsen – she's had her nose done! It's pretty obvious that since the days of Sisterhood of the Traveling Pants, Lively's nose has been altered. The new mom has never actually admitted to having surgery, but it's clear that her nose hasn't gotten smaller over the years. Unless she went on a nose diet.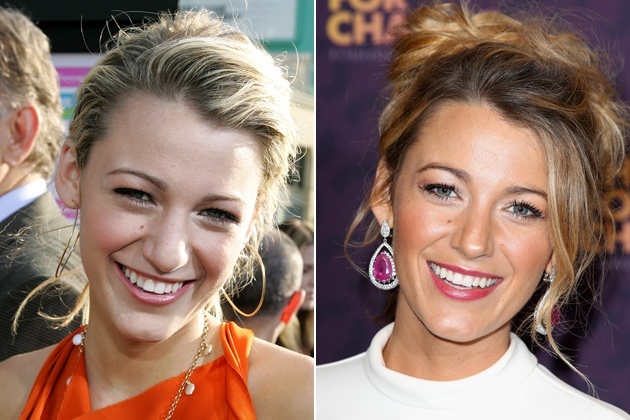 4. Ashley Tisdale
The High School Musical star wanted to "change her look" from Disney actress to Hollywood A-lister, so she opted for a rhinoplasty. Tisdale insisted that she was having trouble breathing out of one side of her nose, but the surgery also improved the look of her nose. The 30-year-old actress is set to star in the comedy, Drive, She Said, due out this year.
5. Janet Jackson
At least Janet didn't get as carried away as her brother did. But, like Michael, Janet has tried to defy the aging process. The "All for You" singer started out with a nose job that made her look very different from years ago and then she was hooked. Jackson's newest addition to her plastic surgery collection is a face lift that doctors said she shouldn't have had. Jackson and her new face are currently touring the globe for her 2015 album, Unbreakable.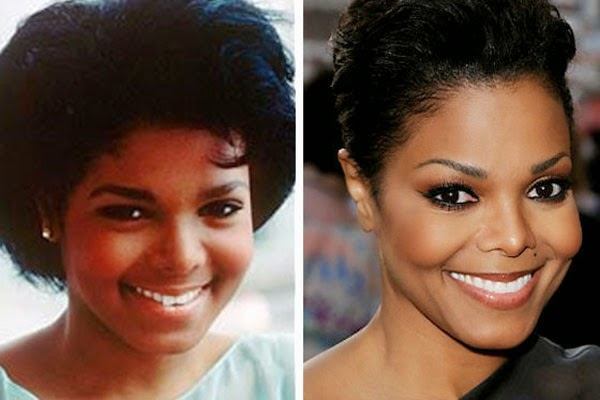 6. Dianna Agron
Glee's favorite cheerleader claims that both of her nose jobs were not cosmetic. Agron says that someone missed on a punch aimed at someone else, and it landed on her nose. The 29-year-old Tumbledown actress broke her nose a second time when she bumped into a friend head first while the two were dancing. The two broken noses resulted in Agron needing nose jobs, which both ended up looking pretty good.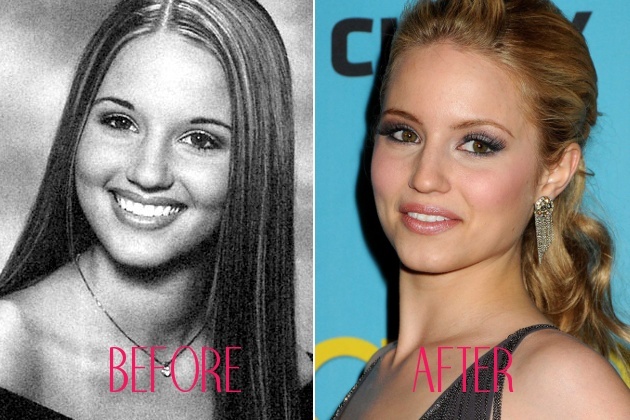 7. Howard Stern
The controversial radio host supposedly had a bump on the tip of his nose that he hated. When Stern underwent a procedure to get the bump smoothed out, he didn't tell anyone, not even his own family. The 61-year-old 'shock jock' claims he kept it a secret because he didn't want people to think "it was gay," which is a total Howard Stern response.
8. Tori Spelling
The former Beverly Hills 90210 babe has had lots of work done over the years trying not to look like her father and TV producer, Aaron Spelling. The reality star looks like she's undergone about 30 plastic surgeries. Maybe she's trying to look like Donna Martin forever. The only procedure Spelling will admit to is a nose job which narrowed and raised her nose to a more normal level.
9. Kathy Griffin
Funny lady Kathy Griffin has been in comedy since the 1980s and has always been recognized for her dirty mouth and big red hair. But Griffin admits that her "big nose" prevented her from landing comedy gigs back in the day. In her younger days, Griffin was repeatedly told that she "would be prettier and land bigger roles if she didn't have such a large nose." So Griffin decided to get a nose job on the advice of others.