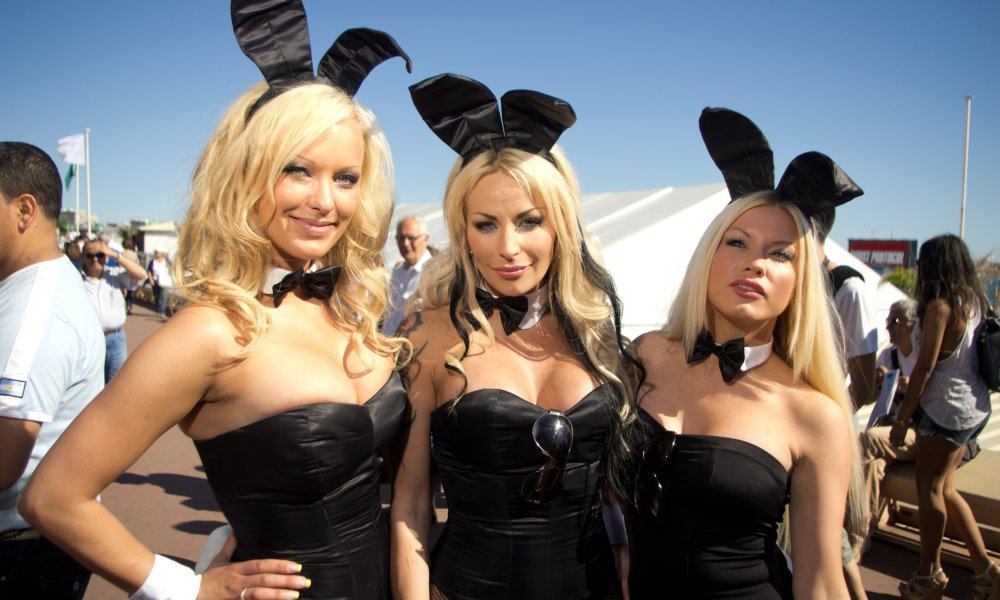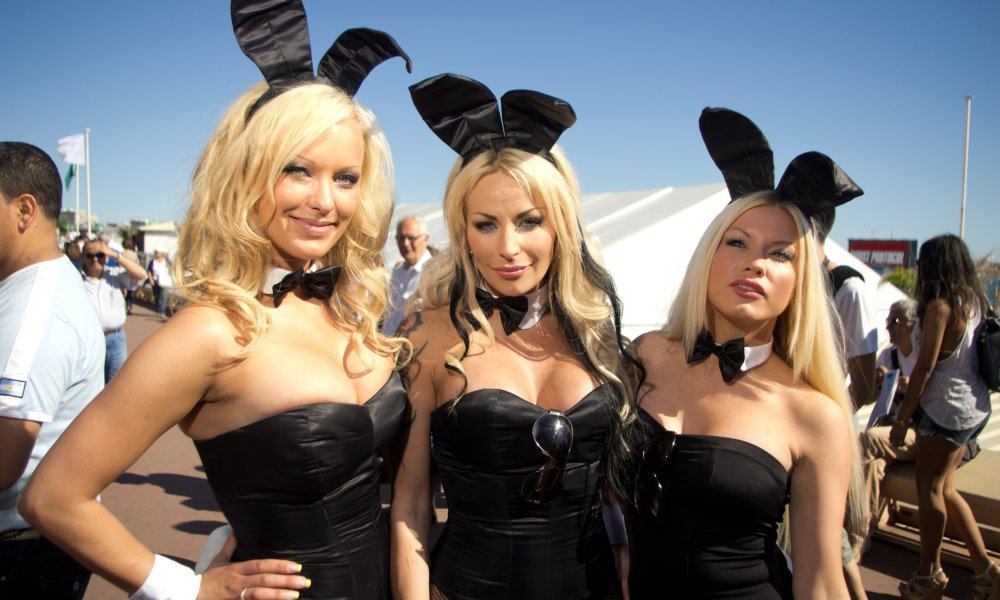 The iconic men's magazine is getting a makeover and moving away from the hook that built it into a groundbreaking cultural phenomenon, i.e. nude photos. Playboy has announced a revamp that will, essentially, remove the vamps.
You know how video killed the radio star? Let's just say the internet killed the girly magazine.
With internet porn providing free and easy access to every kind of naked picture imaginable, Playboy's readership dropped. Thirty years ago, the adult magazine had a circulation of 5.6 million. Today its about 800K. In an attempt to boost sagging sales, they've decided to focus more on the intellectually appealing articles and in-depth interviews, which were always a mainstay of the publication.
"You're now one click away from every sex act imaginable for free. And so [nudity] is just passé at this juncture," says Scott Flanders, the company's CEO, about the new direction.
Hugh Hefner, 89, founder and editor-in-chief, agreed to the suggestion from top editor Cory Jones. Playboy will stop publishing images of fully nude women as of the upcoming March issue. Whether this will be another "New Coke" marketing disaster or not remains to be seen.
Since its debut issue in 1953, which featured nude shots of Marilyn Monroe, Playboy magazine has prided itself on quality articles interspersed with photo-spreads of disrobed women in provocative poses. Its unabashed libertarian approach to erotica and the female form helped propel the sexual revolution.
Last year, Playboy's website stopped publishing nude photos to comply with social media restrictions on that kind of racy content. The strategy worked, as web traffic increased from 4 to 16 million unique visitors a month, and the average reader age went down from 47 to 30. Millennials are a key demographic advertisers want to connect with and the Playboy brand is now reaching a new generation with a fresh approach to content.
Don't worry, there will still be sultry photos and even a Playmate of the Month in the magazine. However, they will be more of the SFW variety. They're taking a cleaner, more modern, sophisticated approach to these enticing images, more PG-13 than XXX.
Guess now we'll really see who reads Playboy for the articles. What do you think of the new direction?