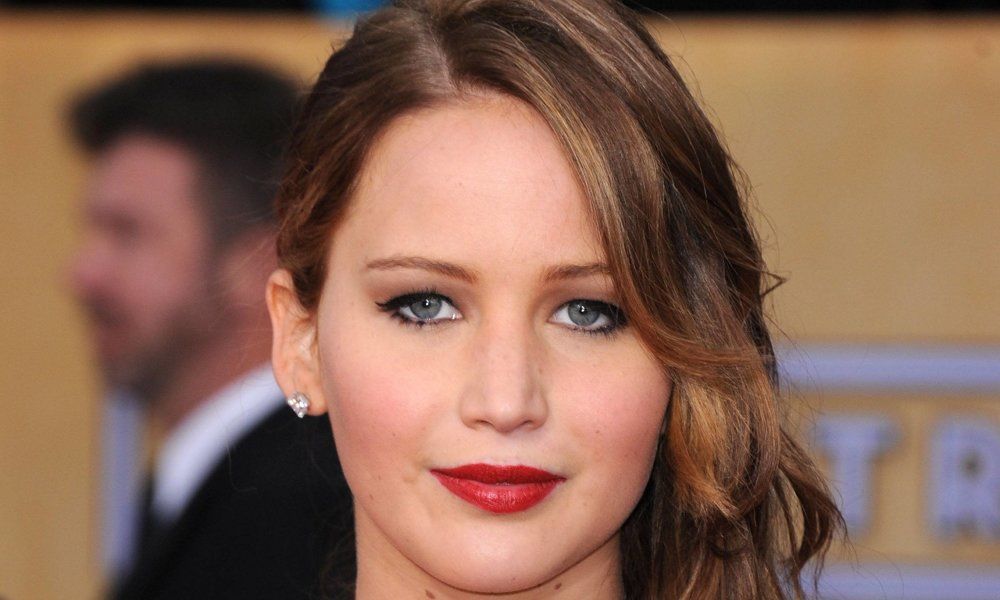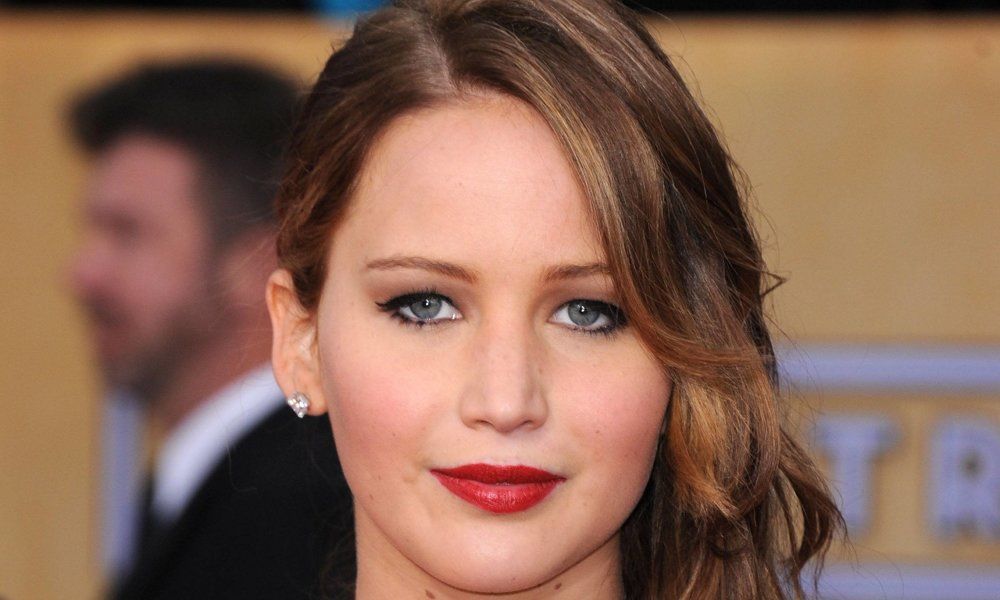 Jennifer Lawrence is not afraid to take a risk when it comes to her hair styles. The 24-year old actress has dyed, trimmed and chopped her locks many times. We love the newest pixie cut that she's been rocking this past year. Even in the transitional hair phases, Jen manages to stun. When Lawrence first landed in Hollywood her mane was innocently beach blonde, and now as she's matured so have her hair styles. Here's a look at the 10 best Jennifer Lawrence hair moments over the years.
1. Beach Blonde Bombshell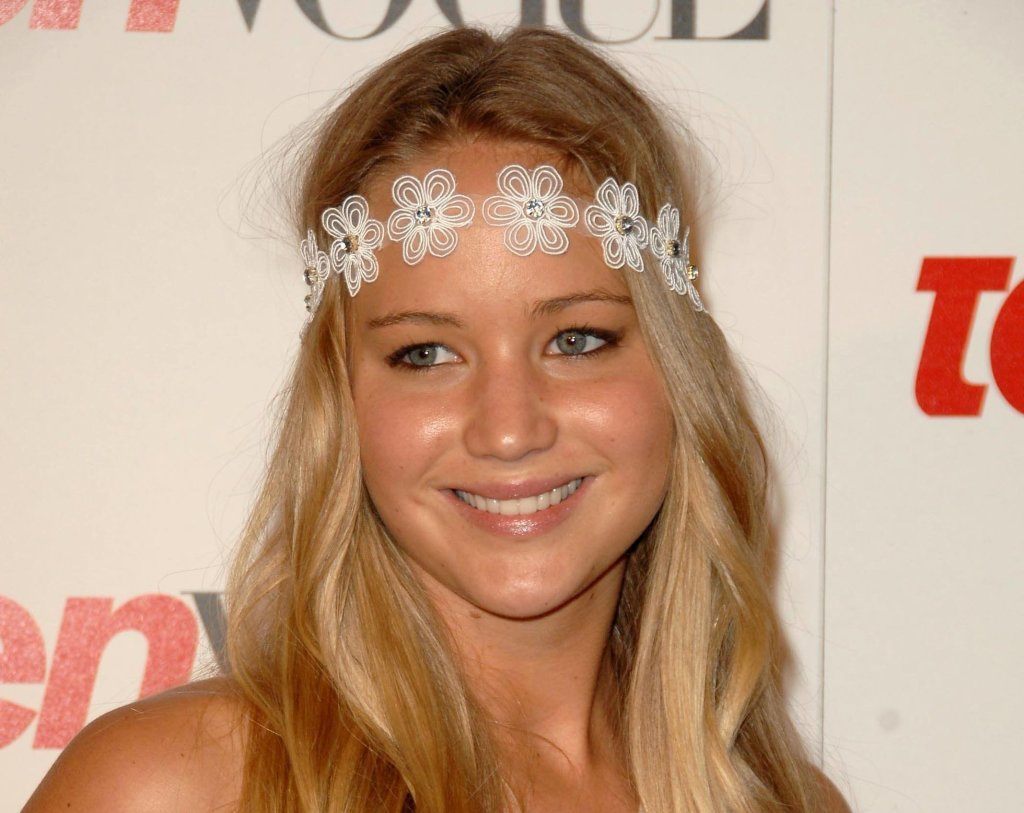 In 2007, the up and coming actress auditioned for the role of Bella Swan in Twilight, but the role went to Kristen Stewart. Then in 2008, Lawrence had an appearance in Guillermo Arriaga's film The Burning Plain, with Charlize Theron and Kim Basinger. Her performance in the film earned her the Marcello Mastroianni Award for best emerging actor/actress at the Venice Film Festival that same year. Here's 18-year old Lawrence at the Teen Vogue Young Hollywood Party in September 2008 showing off her long, beach blonde hair.
2. Golden Waves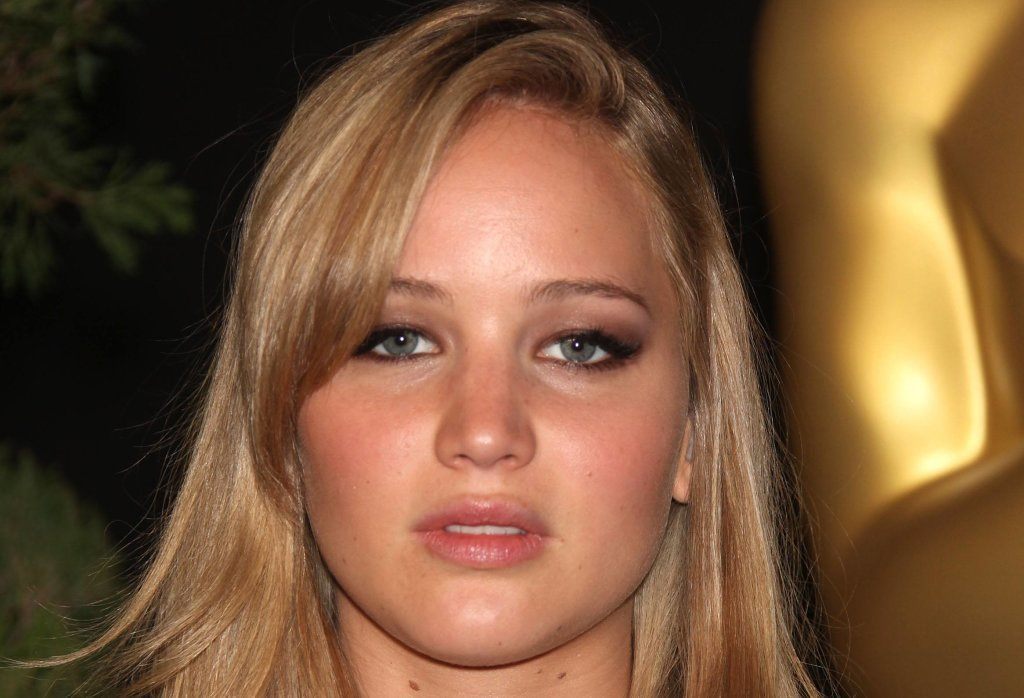 Jen's breakthrough in Hollywood came in 2010 for her outstanding performance in Winter's Bone. She received a nomination for the Academy Award for Best Actress for her role. Here's the hairstyle Jen was rocking when she arrived to the 83rd Academy Awards Nominees Luncheon in Beverly Hills back in February 2011. She definitely looks young and innocent here, with her layered golden locks.
3. Swooping Bangs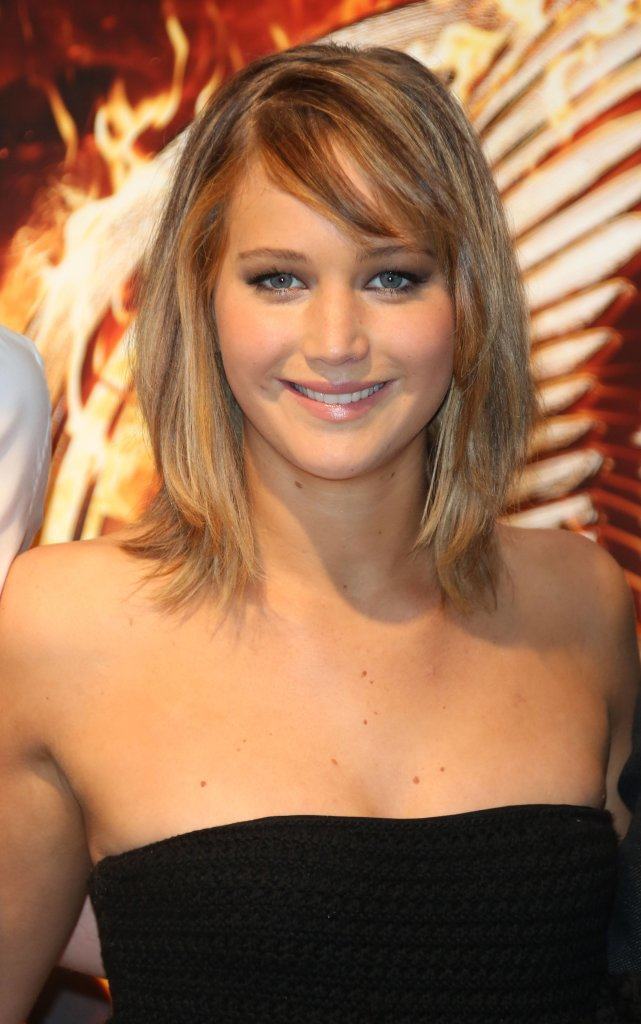 At the 66th Cannes Film Festival, Lawrence wore her hair shoulder-length with swooping bangs. Jen's face is glowing on the red carpet thanks to her honey hued bob.
4. Chestnut Locks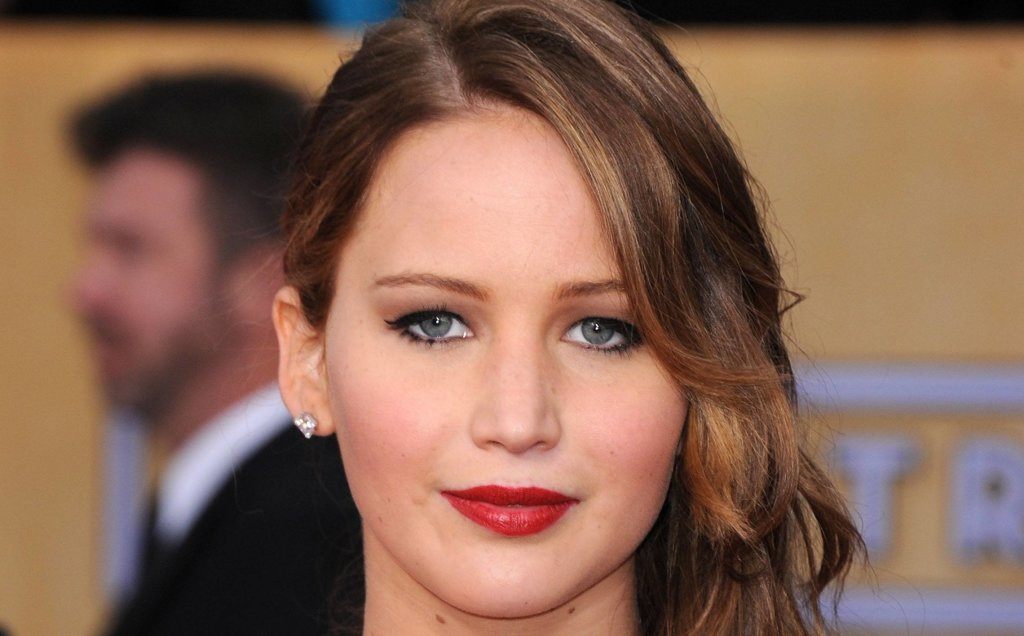 Jen darkened her tresses in 2012 for her role as Katniss Everdeen in the film The Hunger Games, based on the best-selling novel by Suzanne Collins. The auburn hue makes J-Law look more sophisticated and it definitely brings out her piercing blue eyes.
5. Jet Black Up-Do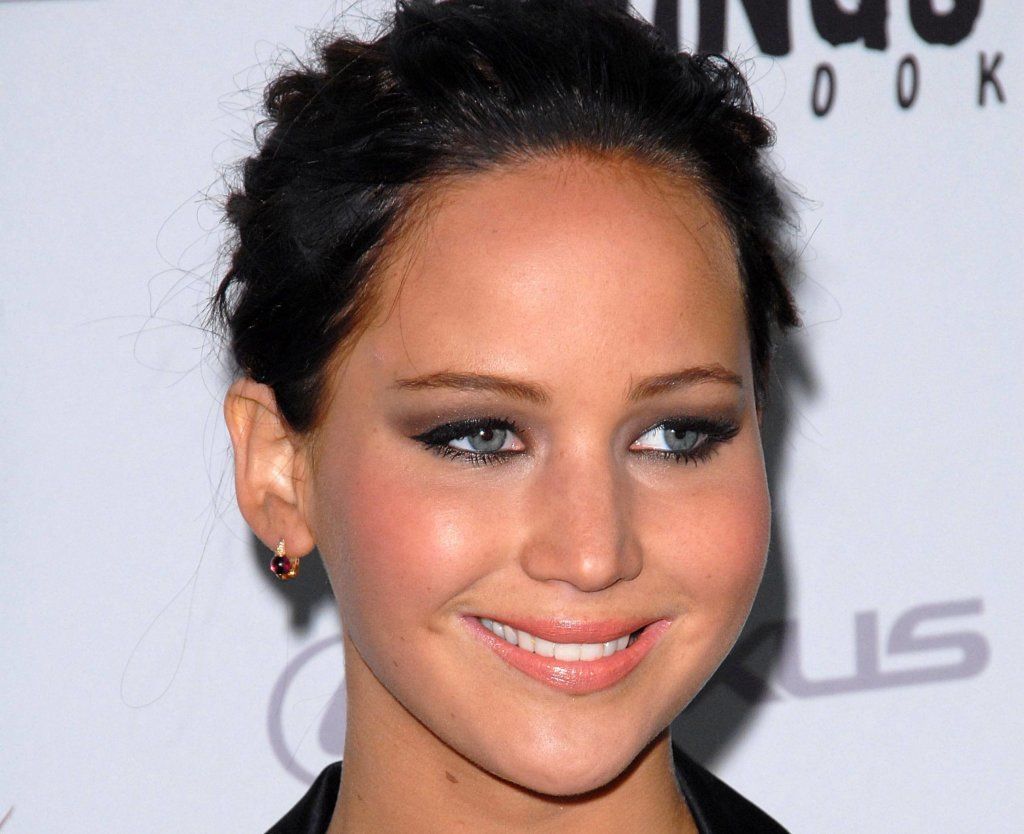 Jen dyed her hair even darker for her role as a widow who falls for her bipolar neighbor in the dark comedy, Silver Linings Playbook. Jen wore her black locks in a messy up-do to the Silver Linings Playbook LA Premiere at Academy of Motion Picture Arts and Sciences.
6. Coiffed on the Red Carpet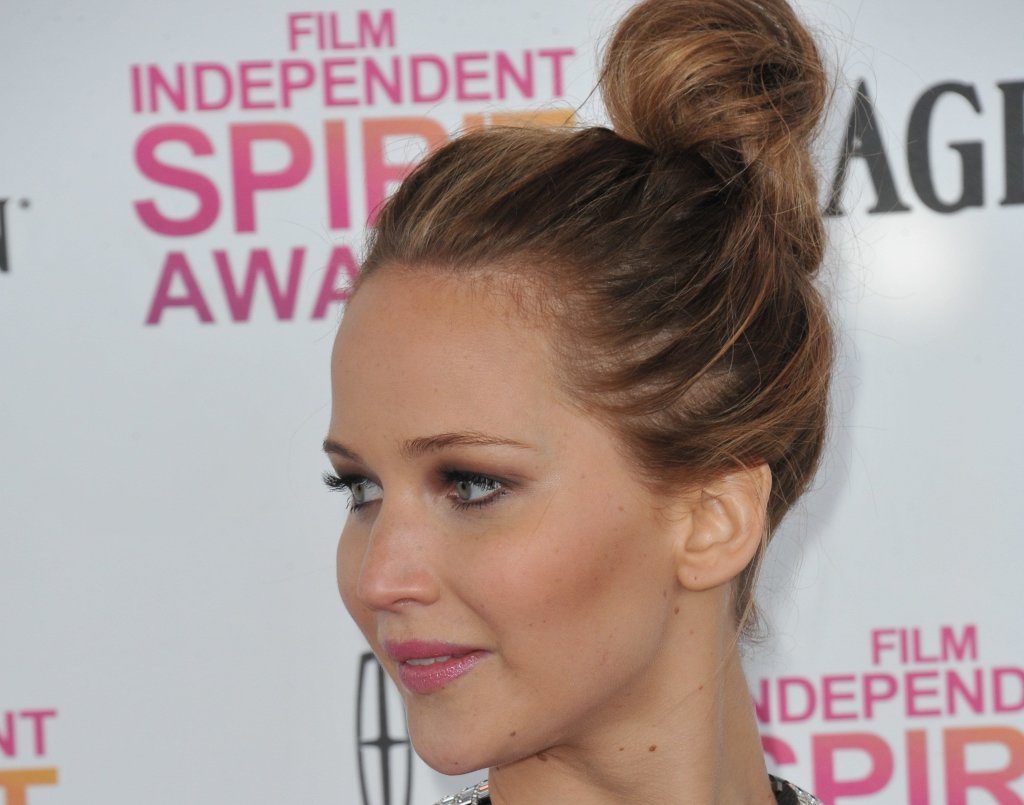 The Kentucky native wore her light brown locks in a high bun to the 2013 Film Independent Spirit Awards on Santa Monica beach. The up-do accentuates Jen's elegant neck and high cheekbones. We love this look on her.
7. Red Hot in Santa Barbara
Lawrence wore her ginger colored locks long and wavy at the 2013 Santa Barbara International Film Festival. Jen's lustrous locks are shining against her sun-kissed skin.
8. Boho Braids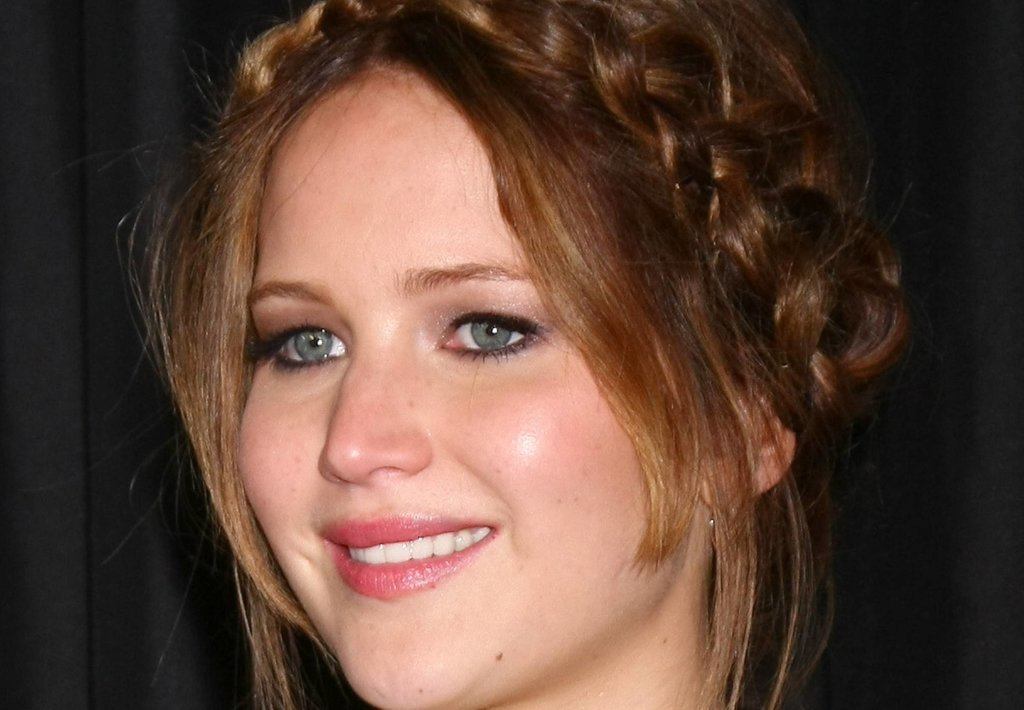 Jen arrived to the 2013 LA Film Critics Awards at InterContinental Hotel with this braided up-do. The star's auburn tresses were messily made into this mussy crown braid. The look is boho-chic for the actress.
9. Peter Pan Pixie Cut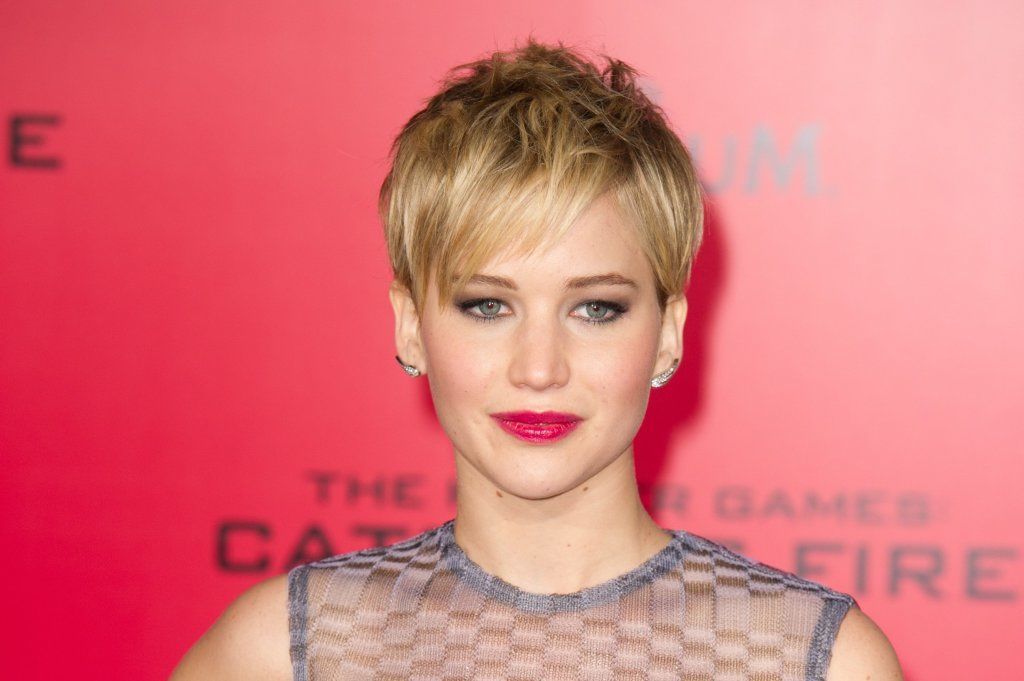 She's reminding us of Wendy from Peter Pan with this look. Jennifer's face is flawless, so she's able to pull off just about any hairstyle. Here's the young actress at the premiere of The Hunger Games: Catching Fire at the Nokia Theater in Los Angeles on November 18, 2013. The striking short cut and bold red lips definitely make a statement on the red carpet.
10. Jen Rocks a Wavy Bob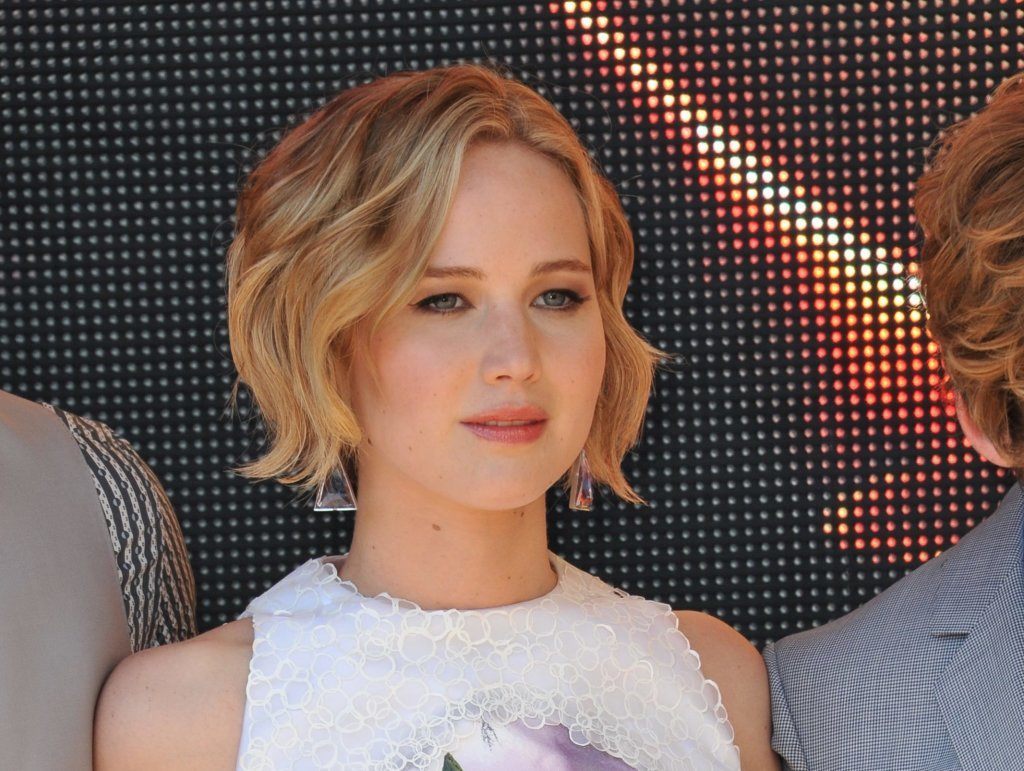 J-Law's hair is growing out slowly and we're loving this transitional phase. Here's the blonde beauty at a photo call for her movie The Hunger Games: Mockingjay – Part 1 at the 67th Festival de Cannes. This picture was taken back in May. We think this length looks great on Jen.