Celebrities are always coming up with new ways to stay looking young and beautiful. Here they share some of their beauty tricks that we can try at home. Take a look at our 7 celebrity beauty secrets and see what experts have to say about their tips.
1. One of Miranda Kerr's Beauty Secrets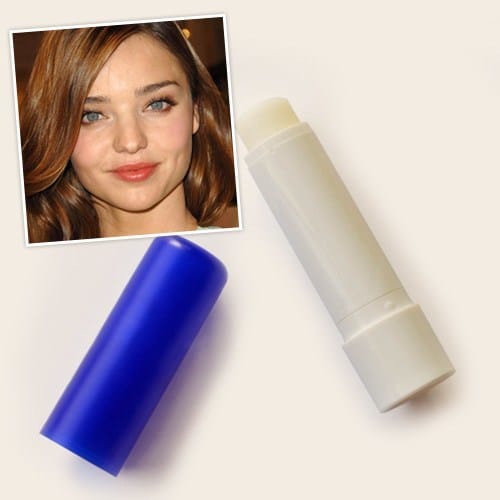 Miranda Kerr says that she applies lip balm to give her that radiant glow. Kerr uses the balm as highlighter only on the corner of her eyes. Make-up experts weighed in and said that this is an excellent technique. Just make you use balm and not lip gloss. The lip gloss might clog your pores and will also be too sticky.