Beautiful people tend to have beautiful offspring, as illustrated by the celebrity kids on this list. Some of Hollywood's best looking stars have given birth to children that seem to defy the laws of physical cuteness. Somehow, even adopted children of the rich and stunning are gorgeous too. Take a look at the adorable celebrity kids below and say "awww".
10. Angelina Jolie and Her 6 Celebrity Kids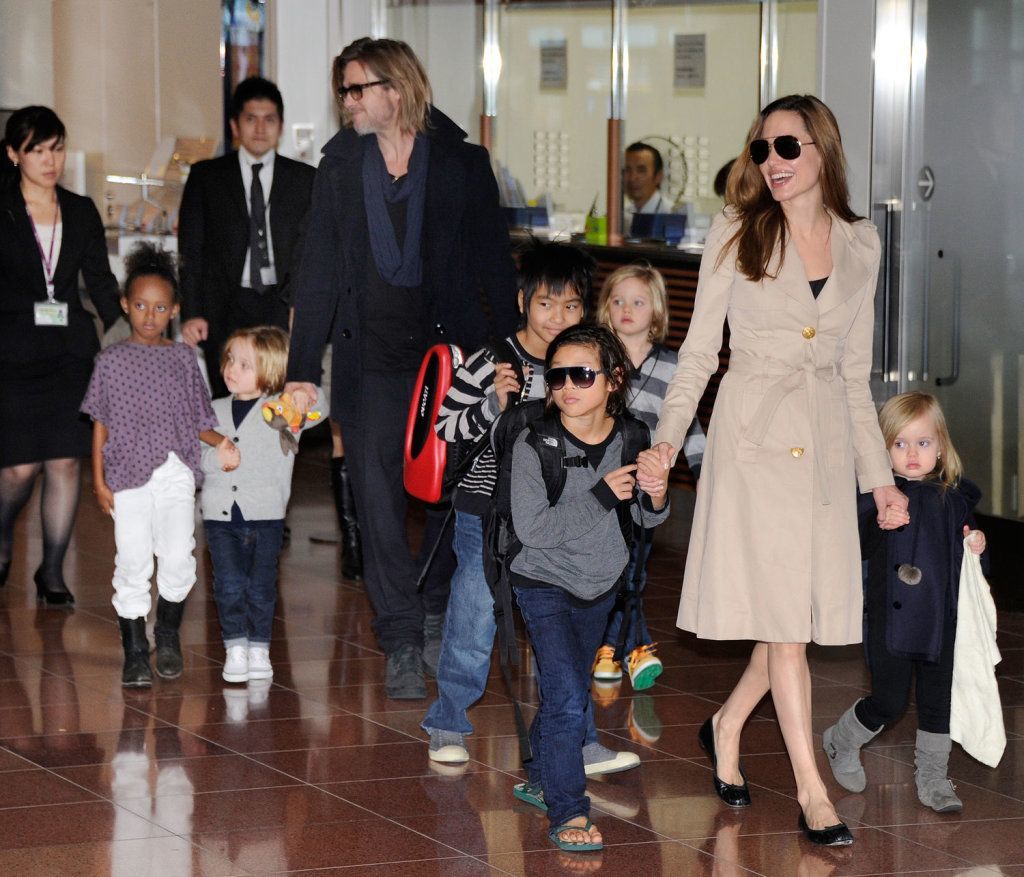 Angelina has six super-cute celebrity kids, three that she adopted and three biological that she shares with Brad Pitt. Angelina adopted her first child, Maddox (13), back in 2002 from Cambodia. Angelina then adopted daughter Zahara (9) from Ethiopia in 2005 and her second son, Pax (10) from Vietnam in 2007. Brad Pitt and Angelina share three children together: daughter, Shiloh (8) and twins, Knox and Vivienne (6). All six children have surnames of Jolie-Pitt and have since been adopted by Brad as well. Like their famous parents, all six are unbelievably adorable.
9. Gwen Stefani: Kingston, Zuma and Apollo Rossdale
Here we see Gwen walking the streets of London with her three gorgeous sons Kingston (8), Zuma (6) and 6-month old, Apollo. She shares all three of her blonde-haired boys with her husband of nearly 12 years, Bush singer Gavin Rossdale. They all look adorable and definitely have a cool rocker style like their momma and poppa!
8. Reese Witherspoon: Ava, Deacon and Tennessee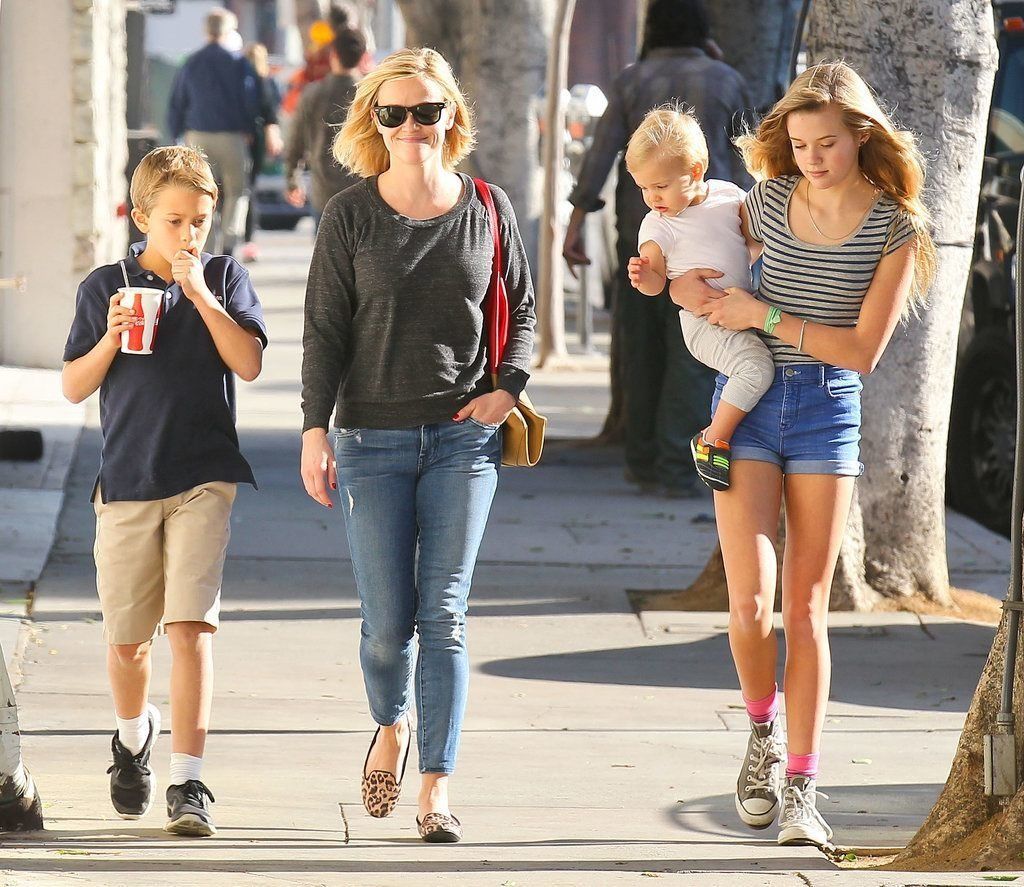 Here's Reese strolling with her three beautiful children as she takes them out to lunch in LA. Her oldest two, Ava (14) and Deacon (10) are from her first marriage to actor, Ryan Phillipe. Tennessee who will turn two later this month, is the son she shares with current husband, Jim Toth. All three celebrity kids off-the-charts stunners.
7. Shakira: Milan Pique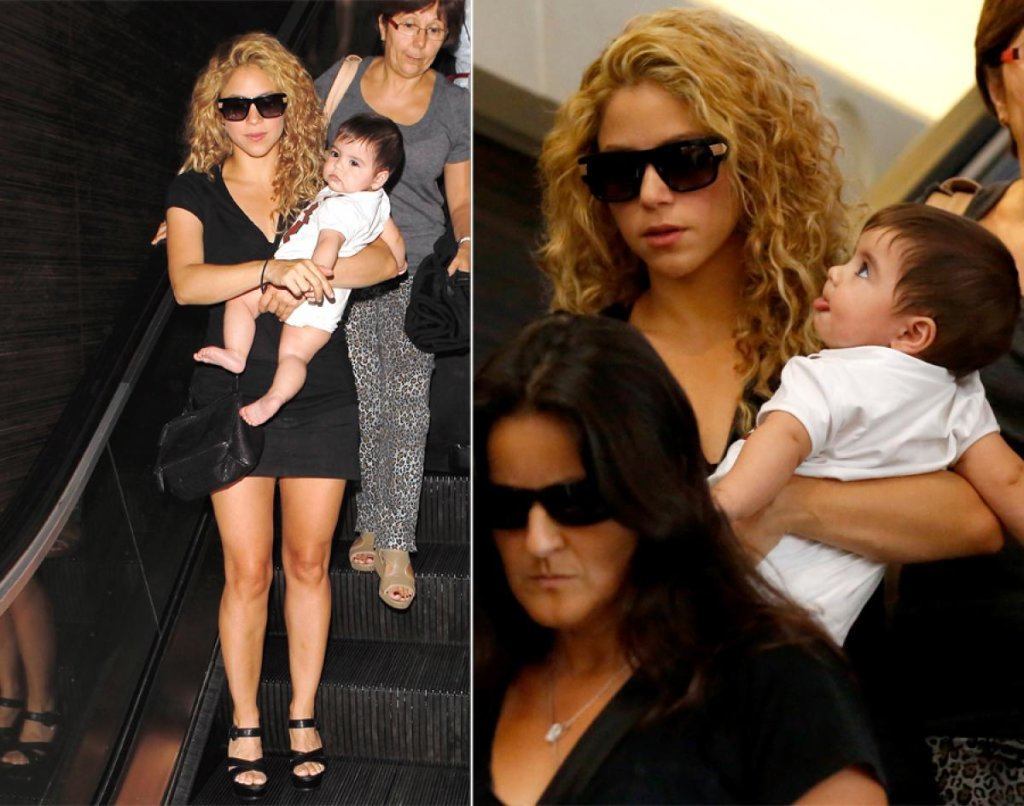 How handsome is Shakira's son Milan Pique? He has a full head of hair at only 7 months and those big wide eyes are adorable! Here Shakira and her son are riding an escalator at LAX airport. Where's daddy, Gerard Pique?
6. Jessica Simpson: Maxwell & Ace
Boy, can you see the resemblance to Simpson here? Jess shared this adorable picture of her two little ones with Eric Johnson, via Instagram. Maxwell Drew turned 2 in May and Ace Knute just celebrated his first birthday at the end of June. Their pouty lips and button noses are crazy cute!
5. Heidi Klum: Lou and Leni Samuel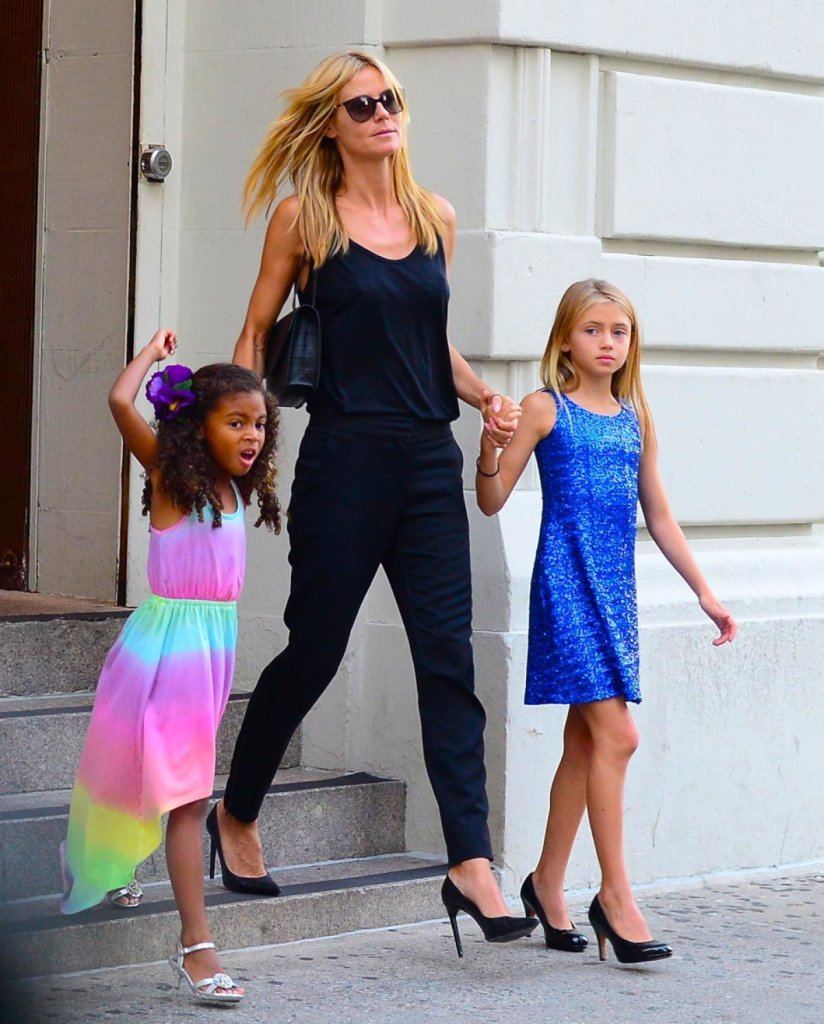 Heidi's two girls have grown up so fast, they're already wearing heels! Leni, 10, is a from Heidi's previous relationship with Flavio Briatore, but was adopted by Seal. Lou, 5, is Heidi and Seal's only biological daughter. This picture was taken in July as the three beautiful ladies headed out to lunch at Nobu in NYC.
4. Miranda Kerr: Flynn Bloom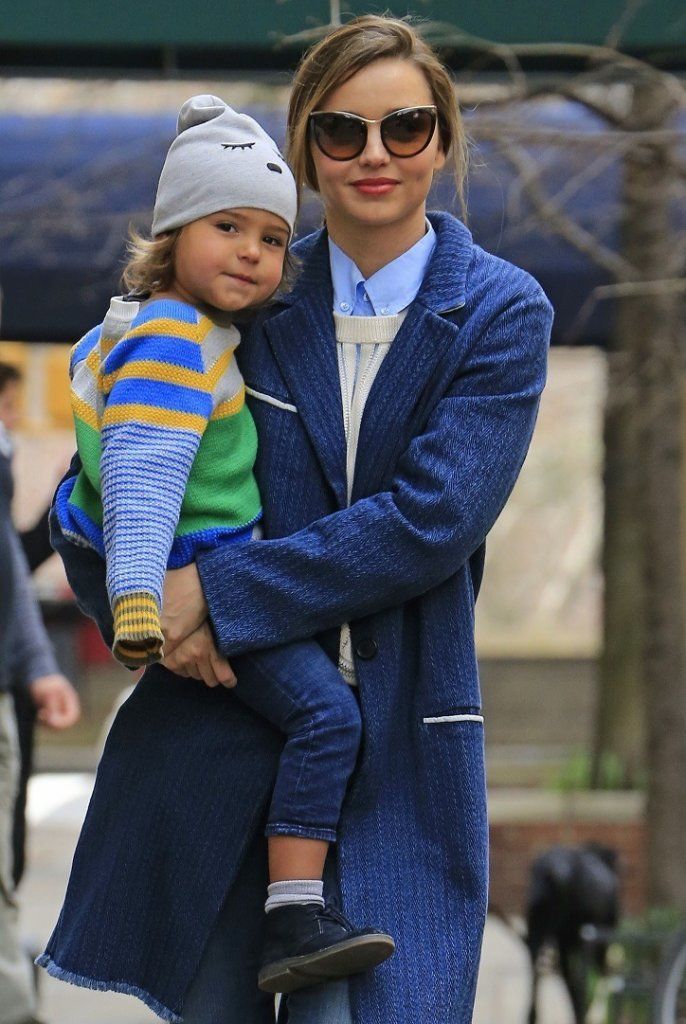 Here's Australian model, Miranda Kerr, holding her adorable son Flynn in NYC. Miranda shares Flynn with her ex-husband, Orlando Bloom. Now there's a gene pool! The couple, who split last year, still remain amicable for their son's sake. We're loving his Stella McCartney sweater!
3. The Beckhams
Who wouldn't expect Posh Spice and David Beckham's children to be absolutely gorgeous. Victoria and David share four children together, sons Brooklyn (15), Romeo (12), Cruz (9) and daughter, Harper (3). Here's the beautiful bunch out strolling in LA while their hot dad's at soccer practice.
2. Halle Berry: Nahla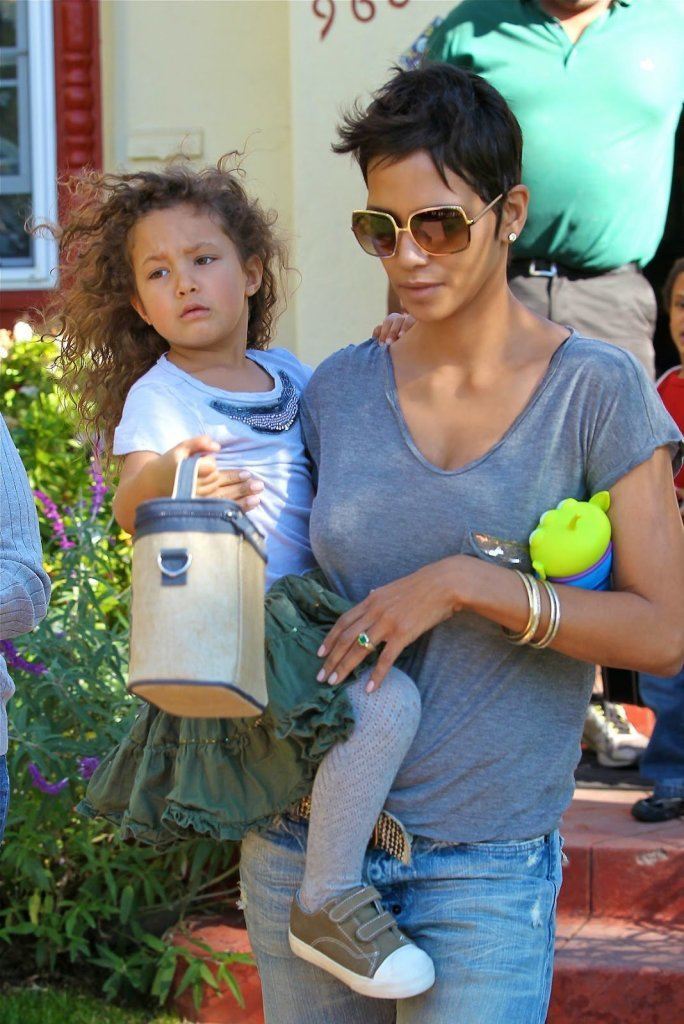 One of the sexiest women of all time is almost guaranteed to have beautiful celebrity kids. Combine Halle with her model ex, Gabriel Aubry, and the result is naturally stunning. Here's there daughter, Nahla, who will be 6 in November. So cute now, but will no doubt be a stunner like her parents!
1. Prince George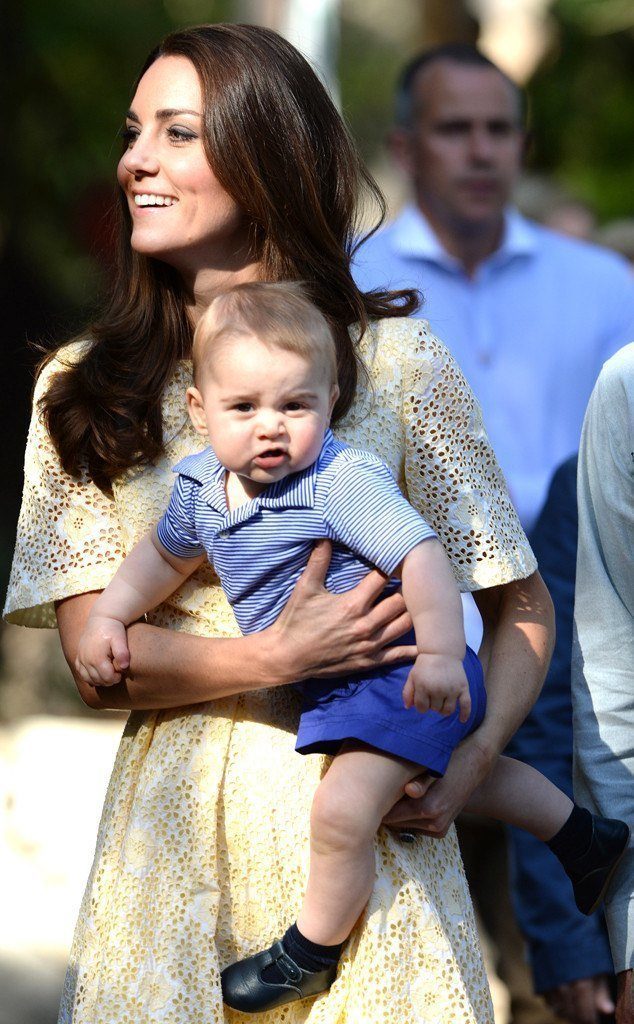 The adorable heir pictured here is trying to wiggle his way out of his mother's arms. Prince George, who was born last July, has a cherubic round face with squeezable cheeks and bright brown eyes. Prince George is the third in line to succeed his great-grandmother, Queen Elizabeth II. We think he's going to make a very handsome King!