This may or may not come as a shock to you, but not every actor who plays an obese character is actually overweight in real life. Instead of gaining a bunch of weight for a role, some stars have donned fat suits – a bodysuit-like undergarment that thickens their appearance. When the director yells "cut," they can easily remove the garment and transform back into their regular appearance in the blink of an eye. Keep reading to see 11 celebs who wore a fat suit for a role.
1. Chris Sullivan – 'This Is Us'
The show This Is Us soared to popularity when it hit the small screen in September 2016. But the series sparked backlash when it was discovered that actor Chris Sullivan (Toby Damon) was wearing a fat suit. One of the major storylines in the show is Sullivan and Chrissy Metz's (Kate Pearson) weight loss journeys, and viewers were outraged that the show hired an actor who wasn't actually struggling with his weight in real life.
Metz came to Sullivan's defense. She said there was a point in his life when he was much larger, so he was perfect for the role because he knew about all the struggles that people go through when trying to lose weight.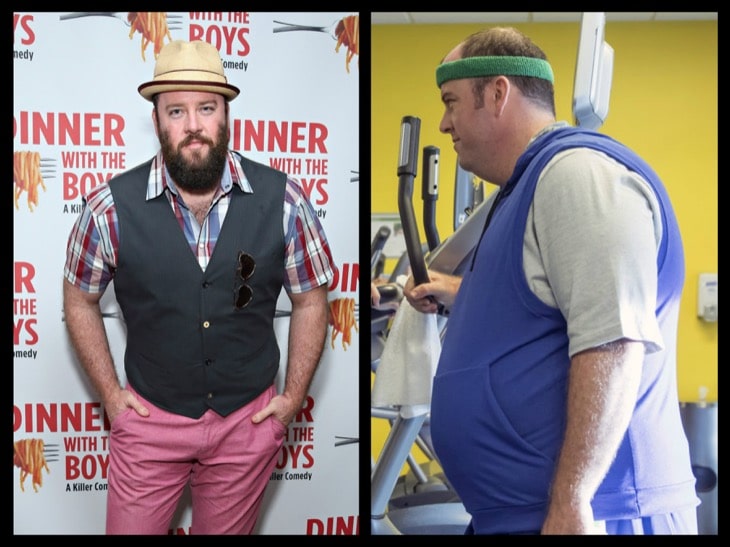 2. Robin Williams – 'Mrs. Doubtfire'
The late actor and comedian won us over as divorcé and devoted father, Daniel Hillard. But he really stole our hearts when he transformed into Mrs. Euphegenia Doubtfire with some help from a mask, a wig, and a fat suit. His role as the quirky nanny was so legendary, his Mrs. Doubtifre costume – complete with the fat suit- sold at a 2015 auction for $20,400.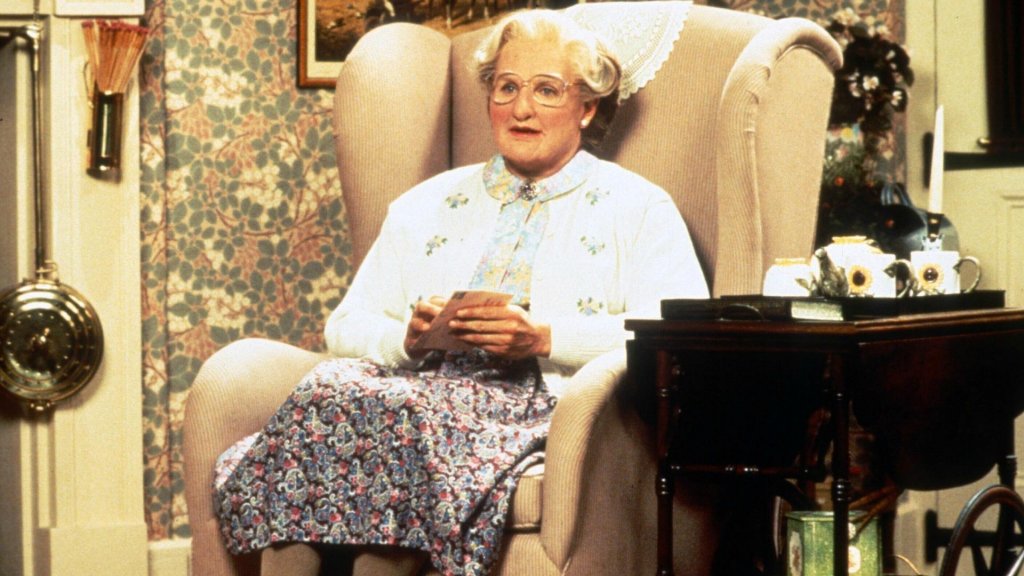 3. Eddie Murphy – 'The Nutty Professor'
When is Eddie Murphy not in a fat suit? That is the question. The actor and comedian has donned the undergarment for multiple movies, including Norbit and as a group of overweight family members in The Nutty Professor films.
Murphy said he would be treated differently every time he walked on set with and without the fat suit. Without the Sherman makeup, prosthetic, and extra padding on, people would greet him formally by calling him, "Mr. Murphy." But whenever he stepped out as Sherman, crew members would run up to him, hug him, and squeeze him. It seems like wearing a fat suit definitely has its perks!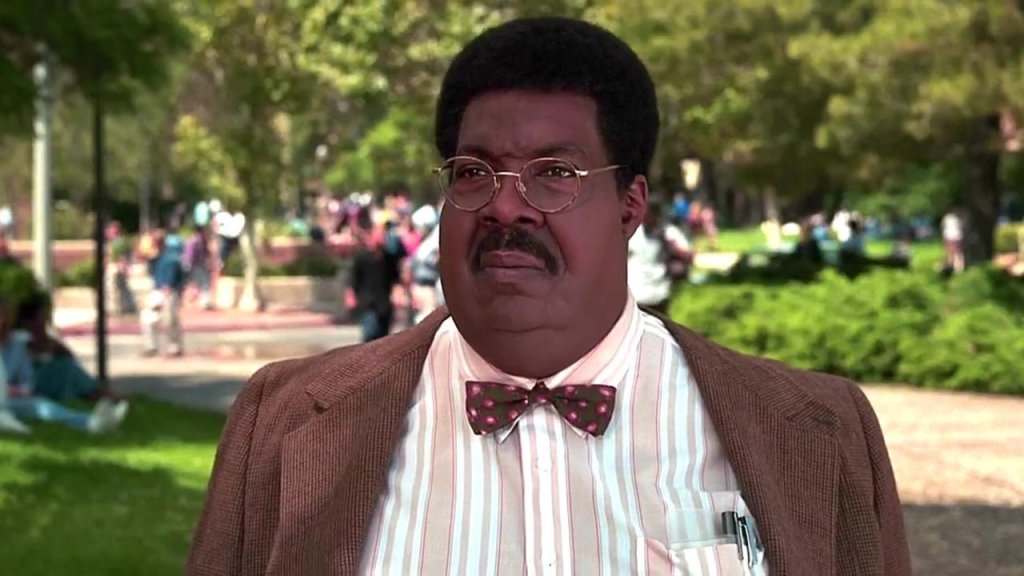 4. Matthew Lewis – 'Harry Potter'
For the longest time, no one even realized Matthew Lewis (Neville Longbottom) was wearing some extra padding while filming Harry Potter. Everyone just assumed he was an adorable, chubby, 15-year-old actor. But in 2015, he posed for a magazine and revealed his real, svelte body. Lewis said he was happy when the last film in the series was released because he was able to go out on the red carpet and show his true self for the first time without wearing fat suit underneath his T-shirt.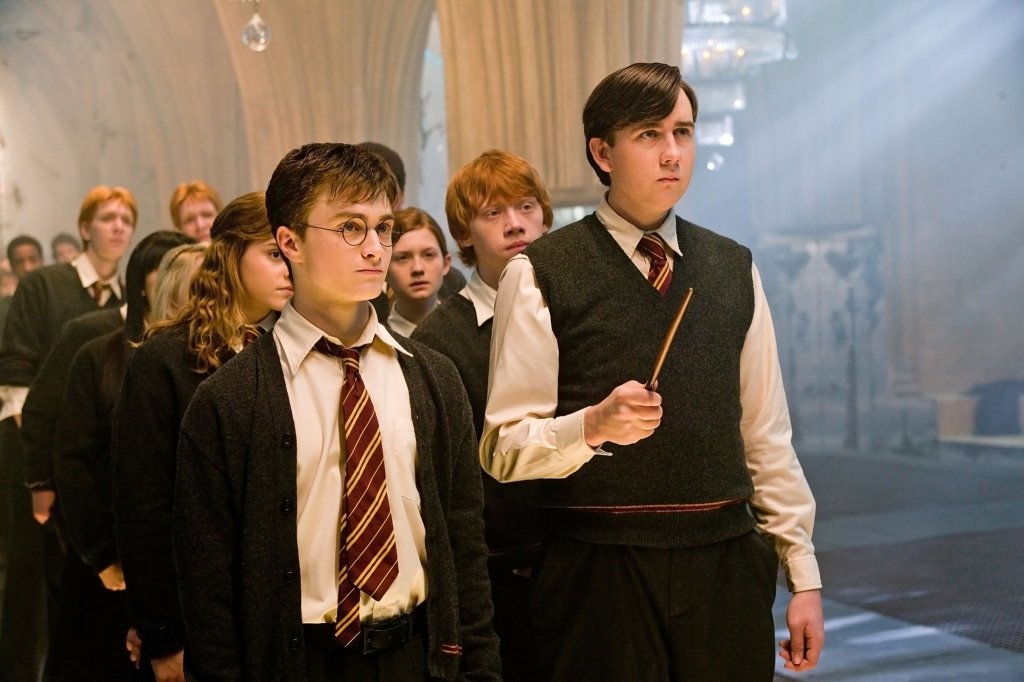 5. Gwyneth Paltrow – 'Shallow Hal'
Gwyneth Paltrow alternated between flaunting her real body and wearing a fat suit for the 2001 comedy Shallow Hal. Her undergarment weighed 25-pounds in total, and she also wore latex makeup to give her face a plumper appearance. The first time she wore the suit, she took it out for a spin through a hotel lobby in New York City. She said no one would even make eye contact with her because she was "obese." It was definitely eye-opening for the star who called the experience "humiliating."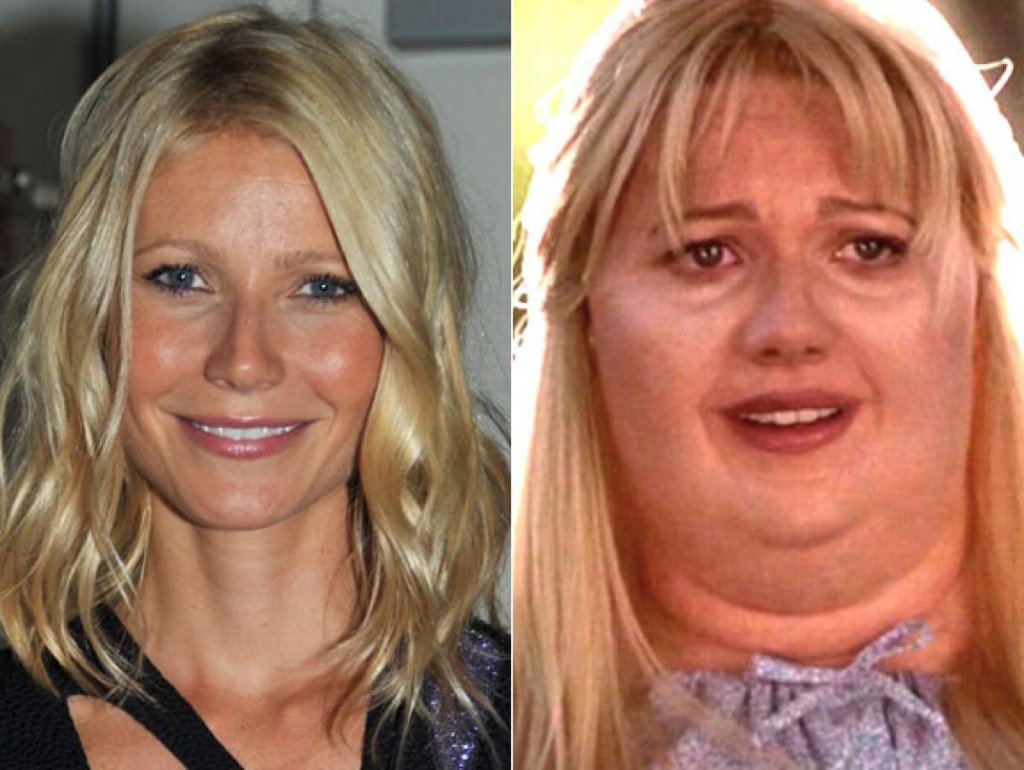 6. Chrissy Metz – 'American Horror Story: Freak Show'
Chrissy Metz considers herself overweight, and it was one of the reasons why she accepted the role of Kate – a character whose weight loss is documented on screen – on This Is Us. However, for her role as "Fat Lady" Ima Wiggles on American Horror Story: Freak Show, producers wanted her to appear even larger. When they asked her to wear a fat suit, Metz said she was "thrilled" to find out she wasn't big enough. She also called it a "liberating" experience.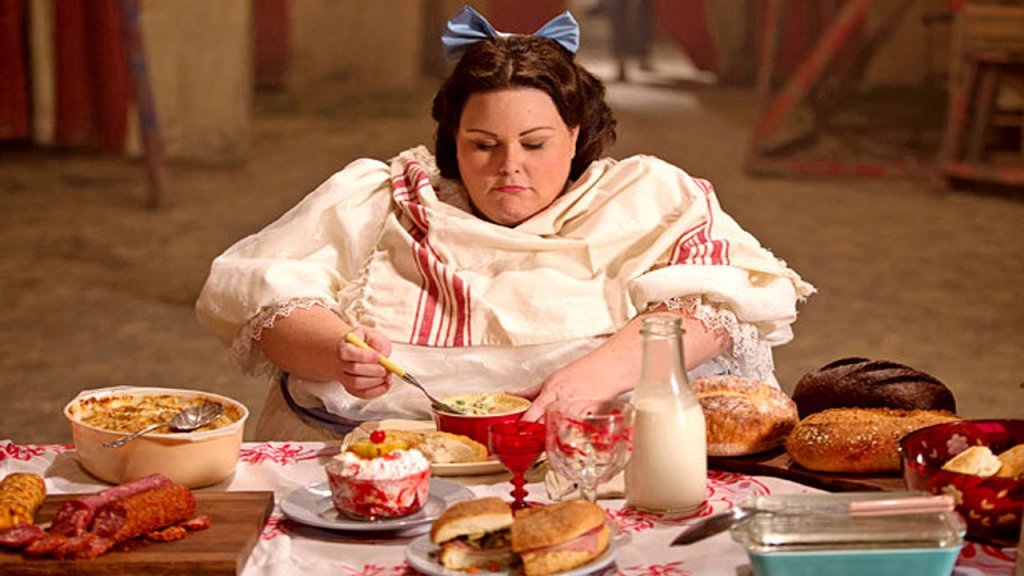 7. Neil Patrick Harris – 'How I Met Your Mother'
Back in November 2009, Neil Patrick Harris (Barney Stinson) wore a fat suit for an episode of How I Met Your Mother. The show depicted Barney as being heavier after beginning his relationship with the character Robin Scherbatsky. The show's co-creator said Barney's weight gain was something a lot of viewers could relate to. He also called the Harris' fat suit the "relationship gut."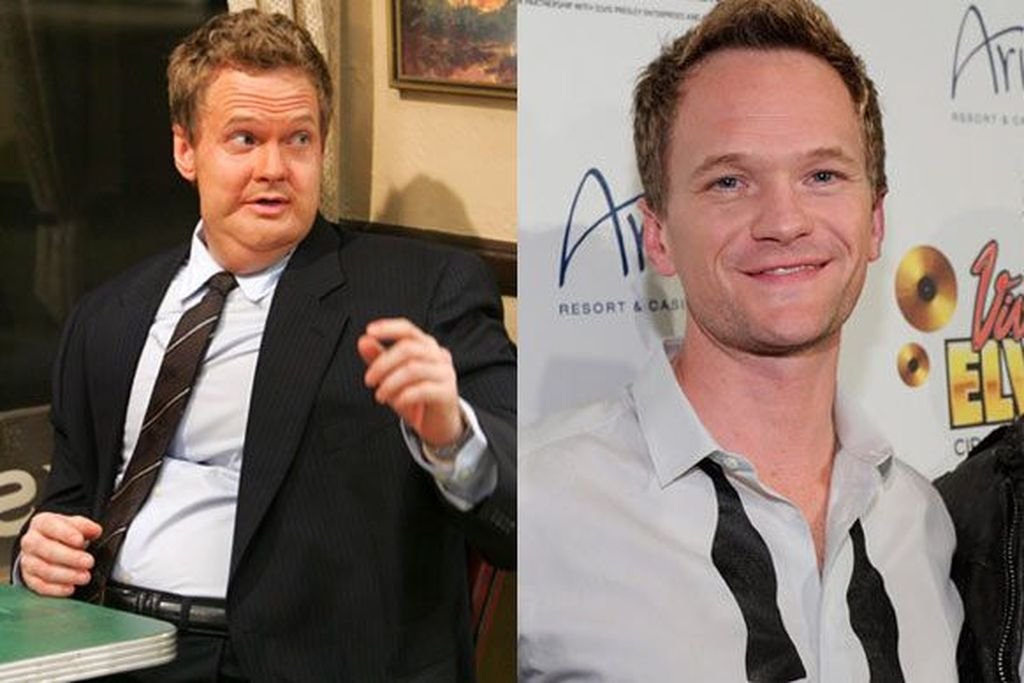 8. Martin Lawrence – 'Big Momma's House'
In the 2000 comedy Big Momma's House, Martin Lawrence played an FBI agent who goes undercover as an overweight, elderly woman named Hattie Mae Pierce. To get ready for the role, Lawrence wore a fat suit, a wig, a prosthetic on his face, and long dresses. After wearing the garb for three installments of the film, Lawrence talked about how restrictive the fat suit was. In between takes, all he could do was sit motionless, "relax and wait for them to call the next take."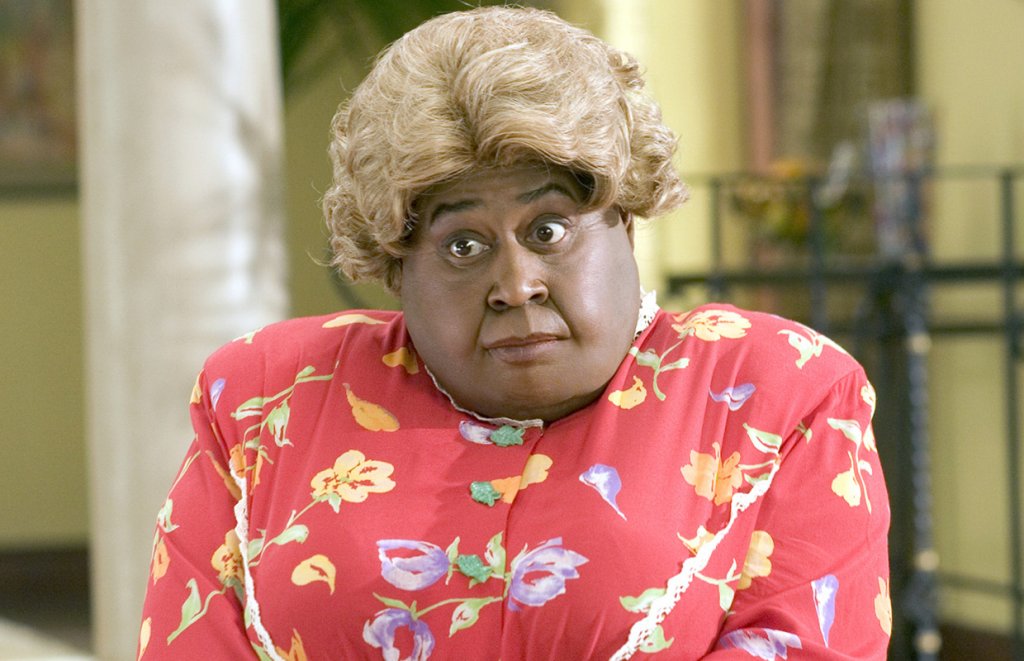 9. Mike Myers – 'Austin Powers'
In 1997, we were introduced to Fat Bastard in Austin Powers: International Man of Mystery, and our lives would never be the same again. Mike Myers played the hairy and overweight character, and his fat suit was one of the most realistic on our list.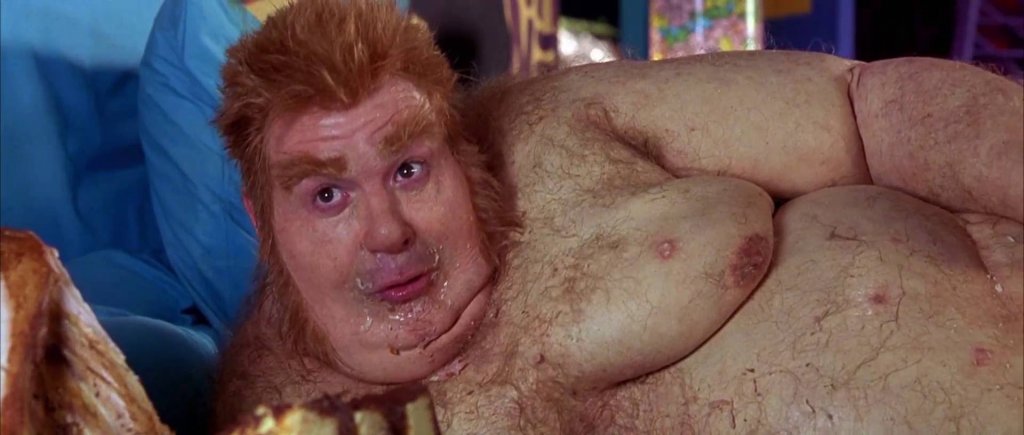 10. John Travolta – 'Hairspray'
John Travolta didn't mind playing larger than life character Edna Turnblad in the 2007 remake of the musical Hairspray. He was allowed to develop the character to his liking, so he decided it was best to go with a much more curvaceous and "woman-like" figure by wearing a fat suit.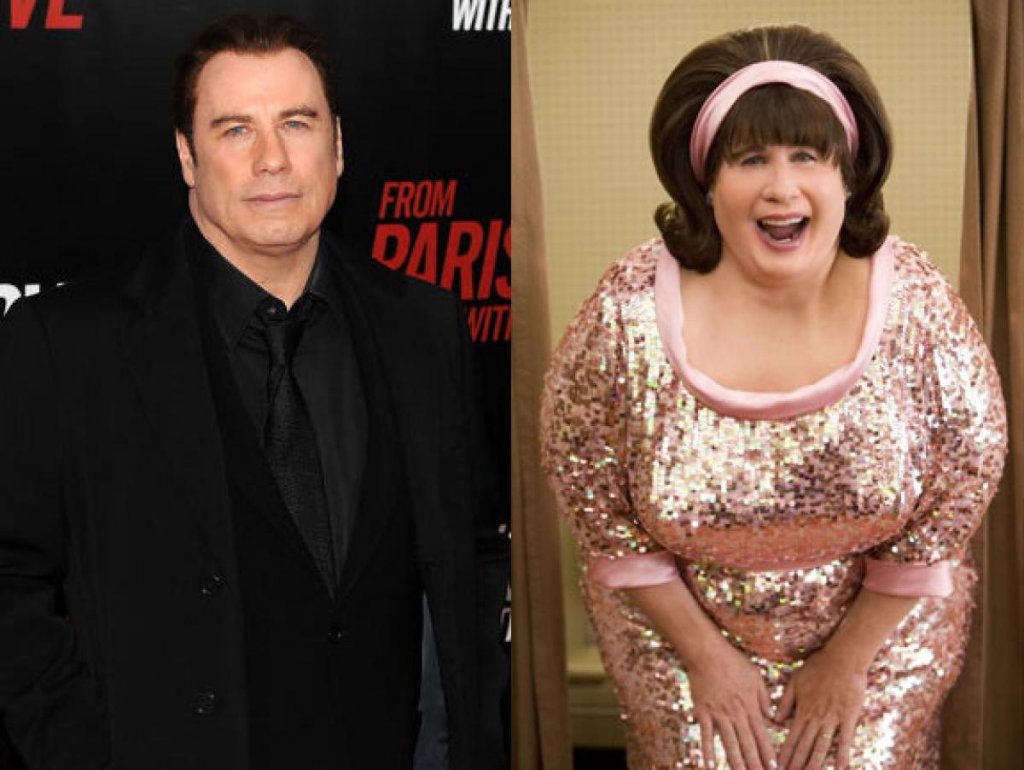 11. Ryan Reynolds – 'Just Friends'
Ryan Reynolds refused to gain 45 pounds to play the role of Chris Brander in Just Friends because he knew just how difficult it would be to shed the pounds afterward. When it came to wearing the fat suit, the naturally in shape actor said it was a "labor of love," and he enjoyed wearing the extra pounds. Even though some may see wearing the undergarment as taking the "easy way out," Reynolds said it was still a very time-consuming process to get the suit on and spend four hours getting his makeup applied every morning.