Lin-Manuel Miranda might not have known he had a smash hit on his hands when he wrote Hamilton, but the Broadway musical is already one of the most successful shows of all time. Since opening in 2015, and with an amazing number of fans who haven't actually seen it, the groundbreaking Hamilton continues to surpass expectations with momentum that doesn't seem to be slowing down. So why all the fuss about a show with no marquee names, no special affects and almost no white actors?
1. Hamilton is a historical hip-hop musical
It tells the true story of a Caribbean-born orphan immigrant who rises through the ranks of society, is instrumental in the Revolution and becomes one of the Founding Father's of America, only to be (spoiler alert if you're not up on history) gunned down by his rival, Aaron Burr. On paper, it sounds like it could be a real snooze fest and kind of corny with all that modern music in the mix, but through Lin-Manuel Miranda's mastery, it works like magic.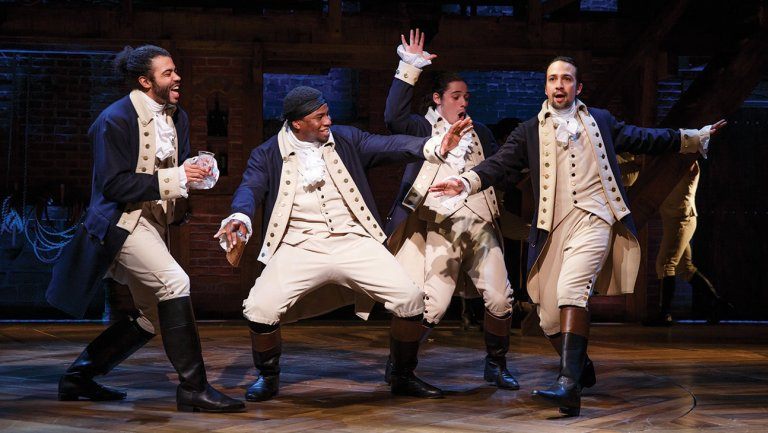 2. Embracing Ethnic Diversity
Although the majority of characters in Hamilton are portraying white historical figures, a multiethnic cast is utilized. This gives patrons a very different view of what is generally seen in the history books, as, for example, Hamilton's wife is played by a Chinese-American actress, and George Washington and Thomas Jefferson are both played by African-Americans.
3. It Was Envisioned as a Mixtape
Miranda first thought he'd make a concept album, similar to how Andrew Lloyd Webber's Evita and Jesus Christ Superstar were albums before hitting the stage. Now, his original mixtape idea is coming to fruition. There is an all-star collection of remixes and covers in the works, that will feature Chance the Rapper, Busta Rhymes, Common, Regina Spektor, Ben Folds, and Queen Latifah, among others.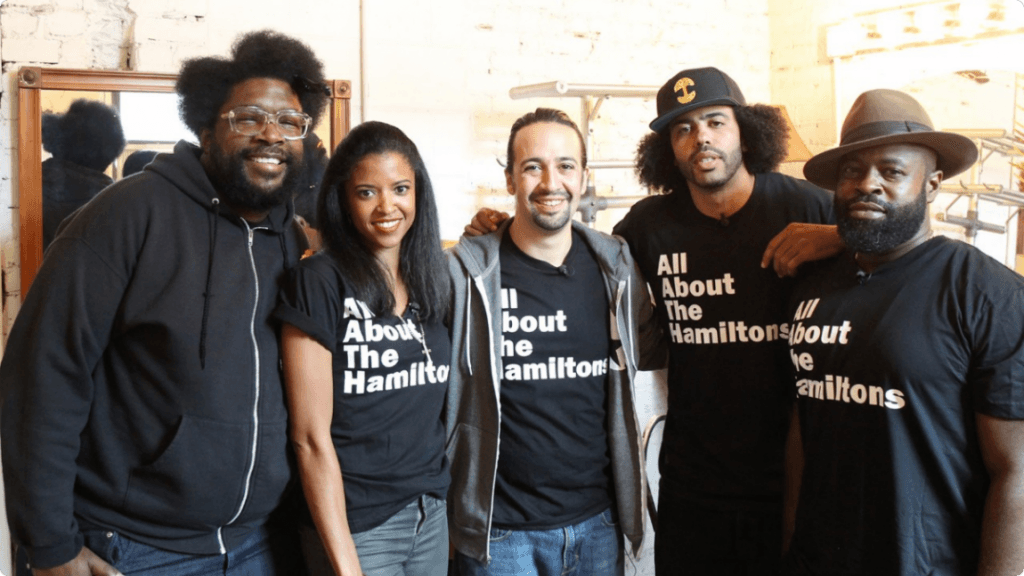 4. Mesmerizing In Every Way
Beyond cult-following, Hamilton has made it into the league of those Broadway shows that get everyone talking. Despite not showing outside of New York and not being available on film, theater buffs and musical fans alike can't get enough of the original cast recording and are clamoring for more.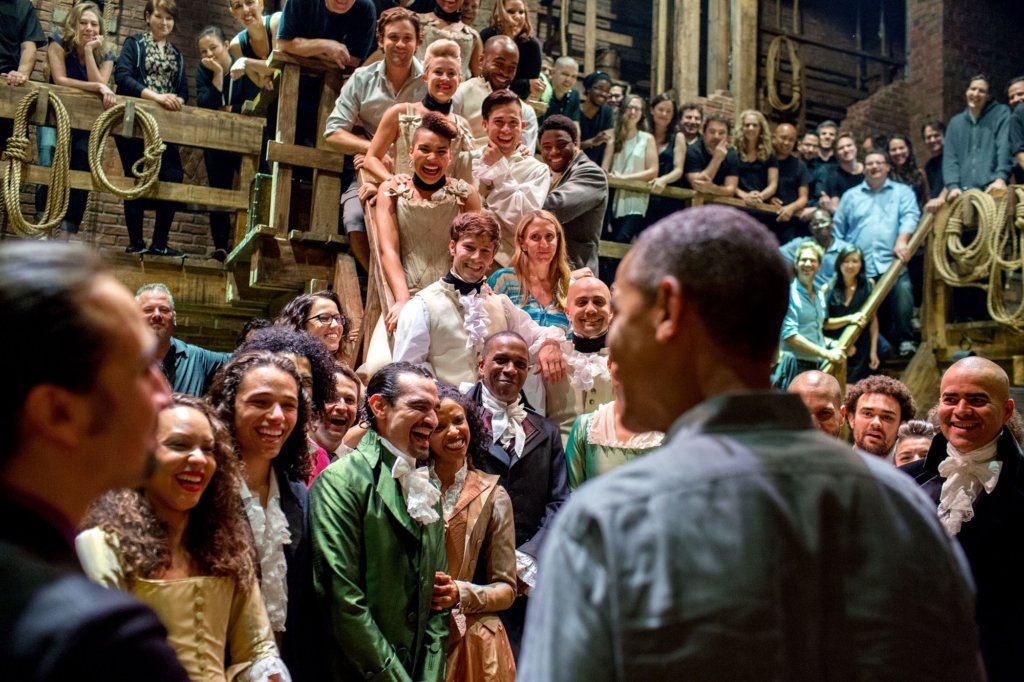 5. It's Been Able to Break Down Place and Time Barriers
Hamilton's popularity is largely due to the fact that although it's set in the 18th century, it's highly relatable. By dealing with topical issues like isolationism and internationalism, government, and the value of immigrants to society, it's a story people understand. Add commercially viable dialogue and contemporary rap music and it's a winner!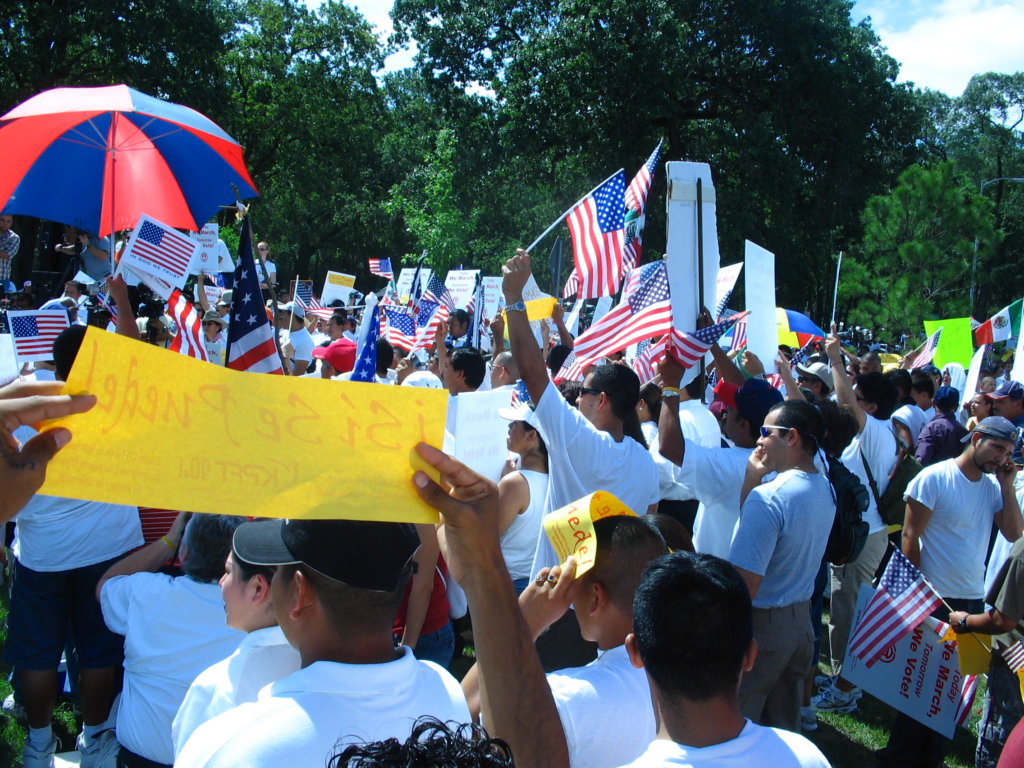 6. Cast Album Hooks No. 1 Spot
Creator Lin-Manuel Miranda's combination of classic Broadway and slivers of operetta, with R&B, hip hop, and rap, has won over more than just fans. It was the first cast album to reach the number one spot on the Billboard Rap Album chart, making history with its impressive range of music. That's right, the music and lyrics were so on point that they were recognized in a way that most can only dream of. Lyrics are peppered with rap references, samples, historical facts and homages to other musicals. It's complex, layered poetry that boggles the mind while pleasing the ear.
7. Lin-Manuel Miranda has confessed it took him a year to write the first song, "Alexander Hamilton"
Then it took him another year to craft the second song, the show's anthem, "My Shot." He said in a 60 Minutes interview, "Every couplet needed to be the best couplet I ever wrote. That's how seriously I was taking it." You'll notice King George's ditty, "You'll Be Back," has a different feel from the rest of the show's numbers. Miranda actually wrote it while on his honeymoon in 2010, without the aid of a piano. As for the lyrics in Aaron Burr's song "Wait for It," he explains, "I was going to a friend's birthday party in [Brooklyn]. I sang the melody into the iPhone, then I went to the guy's party for 15 minutes, and wrote the rest of the song on the train back home."
8. Unbreak Your Heart Again And Again
They are tales of Hamilton fans being reduced to tears as they listen to the hits on the Original Cast Recording. So emotionally-driven are songs like "Quiet Uptown" and "Burn," that it may be hard to keep track of your heartbreak. The sung-through show tells a powerful story and it's one that you'll want to hear from beginning to end. The recording is available on Spotify and iTunes.
9. Brits Might Learn A Thing Or Two
British schooling doesn't generally detail what happened during the American Revolution, though it's a subject that's heavily covered across the pond. Hamilton provides Brits with another look at this period of their history, revealing characters often disregarded in their studies, and giving more insight into the attitudes of the founding fathers toward the abolition of slavery. A couple of these little-known characters include Hercules Mulligan an American spy for the British, and his slave Cato, who played integral roles during the America revolution. The show will open in London's West End in 2017 and the countdown is on.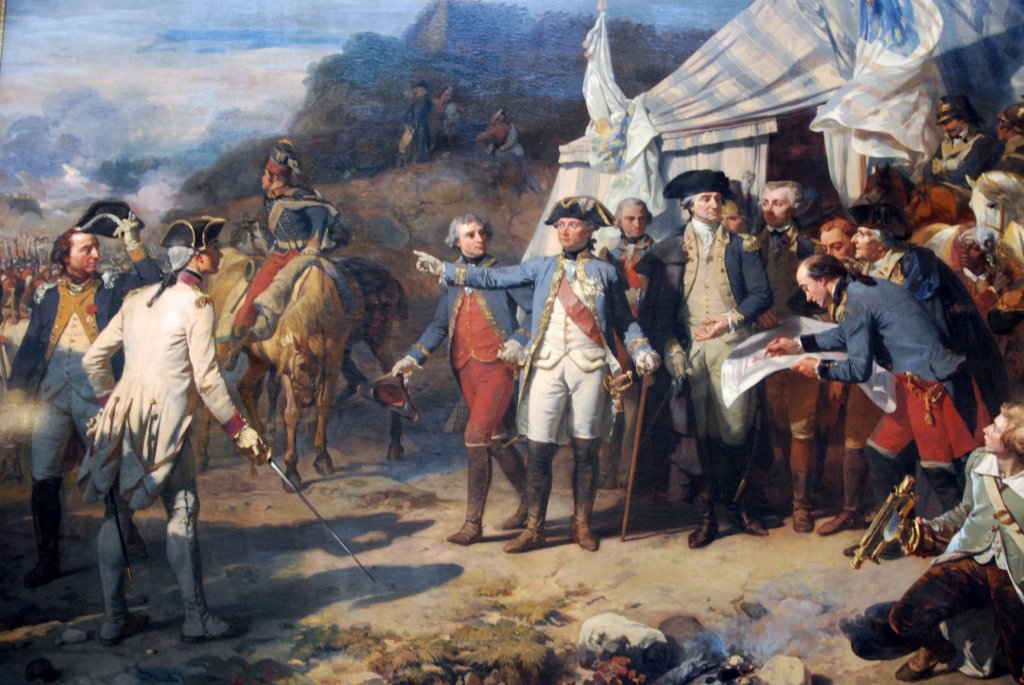 10. Hamilton Reading Up For Grabs
Can't see the show but already floored by the story? You're in for a treat! Ron Chernow's "Alexander Hamilton" biography was the inspiration that led Miranda to write Hamilton. While you're grabbing that, you can also pick up "Hamilton: The Revolution," the show's behind-the-scenes book and annotated libretto text, written by Miranda and Jeremy McCarter. They're many other books you can look into that make Hamilton's story all the more immersive like, "The Heartbreak of Aaron Burr" by HW Brands's, and "Ladies of Liberty" by Cokie Roberts.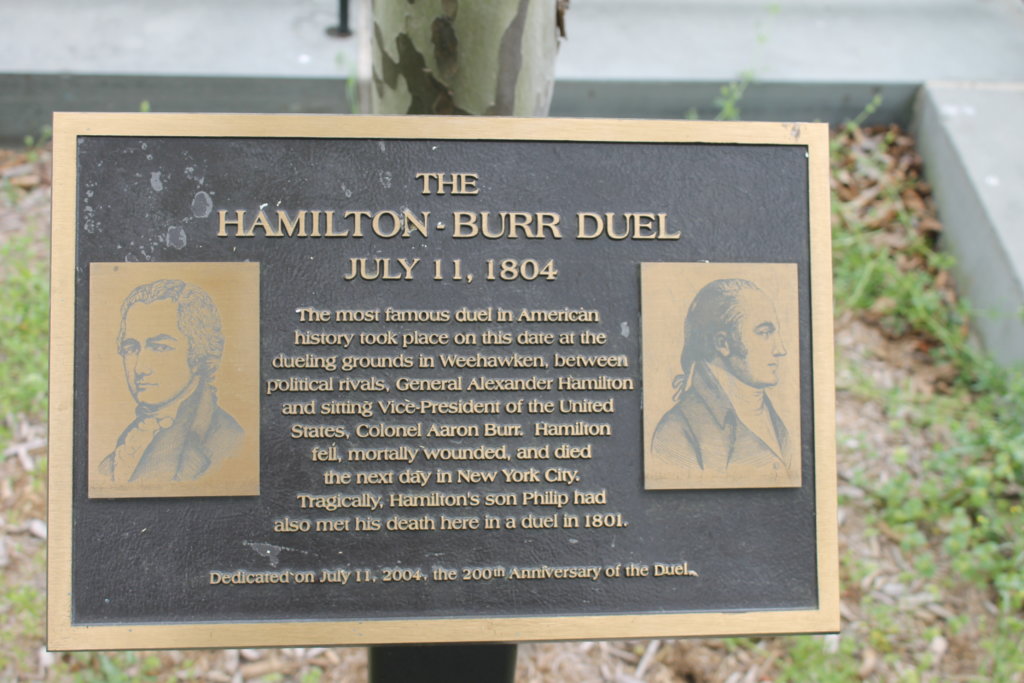 11. Shining Stars Light Up The Cast
Broadway successes aren't achieved by great songs and dialogue alone, the delivery has a heck of a lot to do with it. Hamilton shines with an exceptional cast originally led by Miranda as "Alexander Hamilton." Killer performances come from Leslie Odom Jr. of "Smash" fame who plays "Aaron Burr," Hamilton's killer, Jonathan Groff ("Spring Awakening") and Christopher Jackson portraying King George III and George Washington respectively, Phillipa Soo playing Hamilton's wife "Eliza Schuyler Hamilton," Renée Elise Goldsberry as "Angelica Schuyler Church," and "Thomas Jefferson" and the "Marquis de Lafayette," played by Miranda's fellow freestyle rap troupe member, Daveed Diggs.
12. Be Prepared For An Emotional Ride
Another selling point for this show is the range of emotions patrons and listeners are taken through. With a fearsome duel, betrayal, and tough decisions the order of the day throughout, Hamilton forces you to choose sides and those characters you might have hated in the beginning—Aaron Burr for example—may end up being favorites by the end.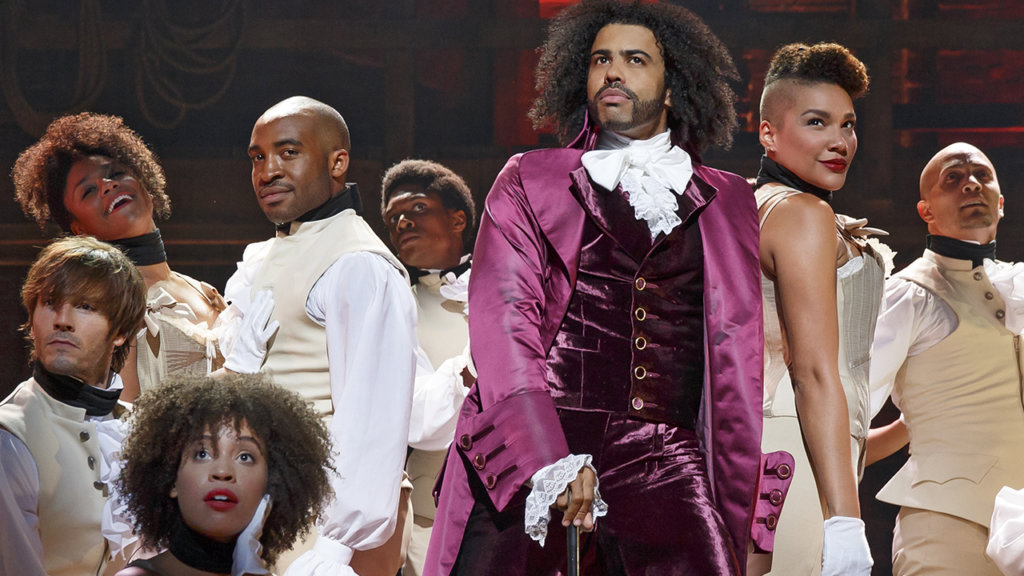 13. That Epic GRAMMY Performance
The Hamilton cast performed live via satellite during the 2016 GRAMMY Awards, the first time a Broadway production has done so in five years. They broadcast the opening number from the Richard Rodgers Theatre in New York City to the GRAMMY audience, and brought the house down. The cast was nominated for Best Musical Theater Album from the Original Broadway Cast. No big surprise, they won hands down. Predictably, this Broadway phenomenon also swept the Tony's that year.