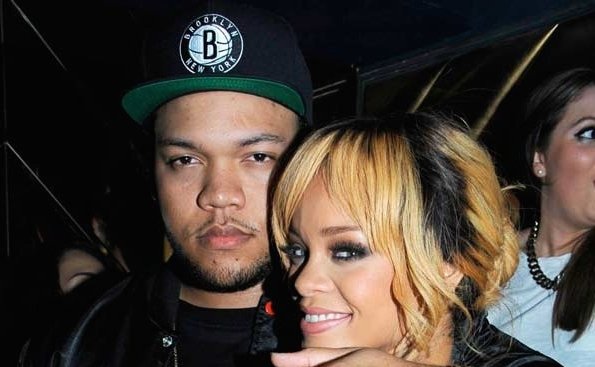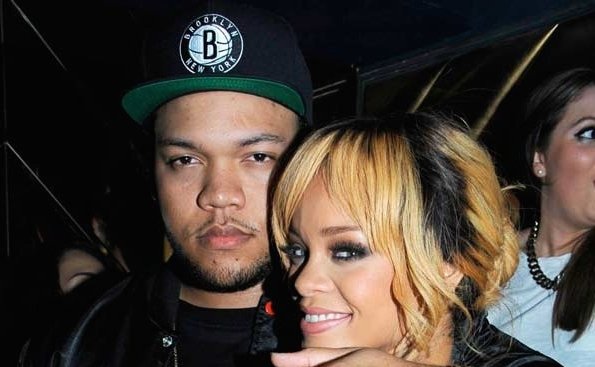 It's hard to forge your own identity in the shadow of a successful sibling. When that sibling is a mega-superstar like Rihanna, it must be exponentially more challenging. Does it get any bigger than Rihanna in today's celebrity-obsessed culture? However, her younger brother, an aspiring rapper who goes by the name of Gallest, is forging ahead with a music career, and while he no-doubt gets a boost by being related to RiRi, he's determined to do it on his own terms.
Rorrey Fenty, 26, grew up with his now-famous sister, who then went by Robyn, and younger brother, Rajad, on the Caribbean island of Barbados. His parents had a rocky marriage and split up when he was 12, but their strong mother and grandparents kept the family tight-knit. Their father was plagued by addiction and had three other children by three other women, but these half-siblings weren't a regular fixture in their lives (one they didn't even know about until later life). Her mother worked around the clock to support her children, and her daughter – a self-described shy tomboy – helped out by looking after her little brothers.
"I grew up fast, kind of like the second mom," Rihanna said in a Guardian interview.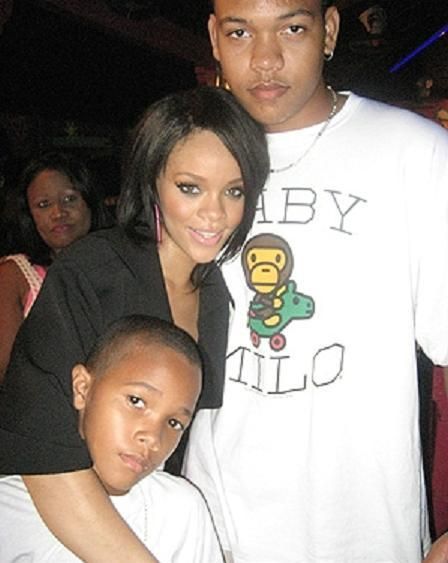 Rorrey has said,"We have a big family but we're all pretty close. We grew up in a single parent household and we're very close to our mum."
Everything changed for the Fenty family in 2003 when American record producer Evan Rogers, who was visiting the island with his Barbadian wife, heard the 15-year-old stunner sing and instantly recognized her hypnotic star quality. With her mother's blessing, he whisked her away to New York to record a demo which caught the interest of hip-hop titan Jay Z, who signed her to a Def Jam record deal on the spot. The rest, as they say, is history, as she catapulted up the charts, became a fashion-forward icon, racked up endorsements and won countless awards. Indeed, the trailblazing Rihanna has transcended the music industry and has become a bona fide brand.
"It was really hard for me when Ri had to leave," admitted Rorrey in a 2013 interview. "She was 16 and I was proud she was doing a lot at such a young age but I really didn't want her to go. Still, we see each other a lot." He added. "She comes back whenever she has a break and at home her favourite food is curry chicken – she can't get enough of that!"
Today, Rihanna's lavish lifestyle couldn't be farther from that of the shy tomboy of modest means from a broken home in Barbados. But to her brother, she's just the sis he used to climb trees with.
Rihanna has channeled her success and riches into philanthropic endeavors both in her native Barbados and abroad. For example, in 2012 she donated $1.75 million to the island's Queen Elizabeth Hospital oncology and radiotherapy department in tribute to her "Gran Gran Dolly" who had passed away from cancer earlier that year.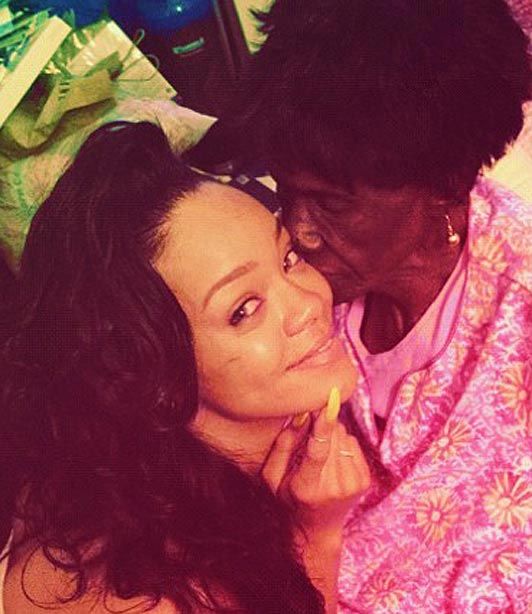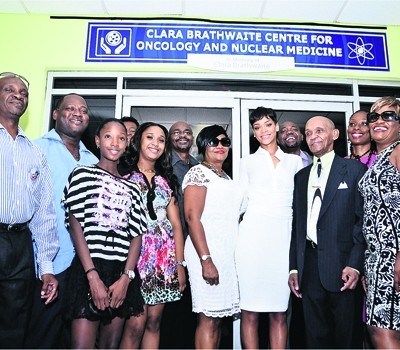 Rihanna has also been very generous to her family over the years. She bought her mother a five-bedroom property in Barbados back in 2012, presenting the keys to her during a one-hour Oprah special. She recently gifted her father with a $1.8 million mansion in the island's exclusive Sandy Lane neighborhood. She presented her youngest brother a $150K Mercedes for his 16th birthday, even though he didn't have a license yet.
A few years ago, she bought a beach side home for Rorrey and gave him an unspecified infusion of cash to help him kick-start his rap career. He initially worked under the moniker GQ but now he goes by Gallest.
A source said, "Rihanna's close to her brother, and she'll do anything to help him out. They hang out a lot and are the best of friends. She wants to make sure he can develop his talent without any money worries."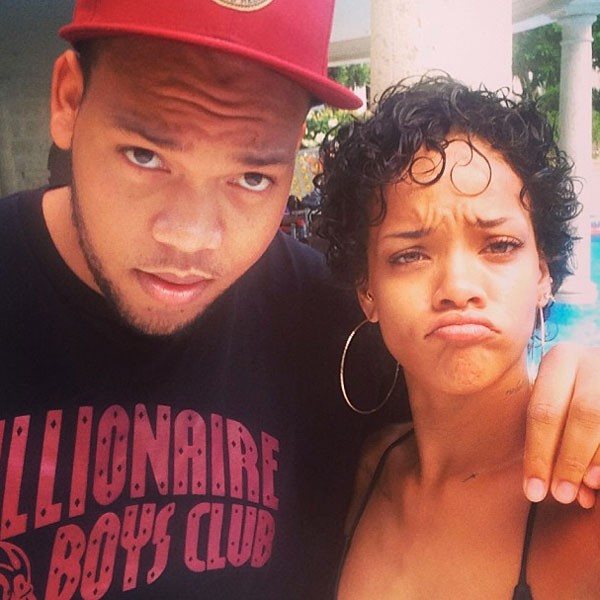 In 2012, he released his first mixtape "In My Mind", dropping the single "Feel Me" with a little help from a tweet from his influential sibling.
"Check out my bro @RorreyFenty GQ – Feel Me (1st Release)," Rihanna gushed to her 9.5 million followers on Thursday, November 10. It's hard for a freshman musician to get better publicity than that.
He followed up with 2014's 15-track mixtape "Intolerable Cruelty." RiRi showed her support by appearing at the release party in New York City.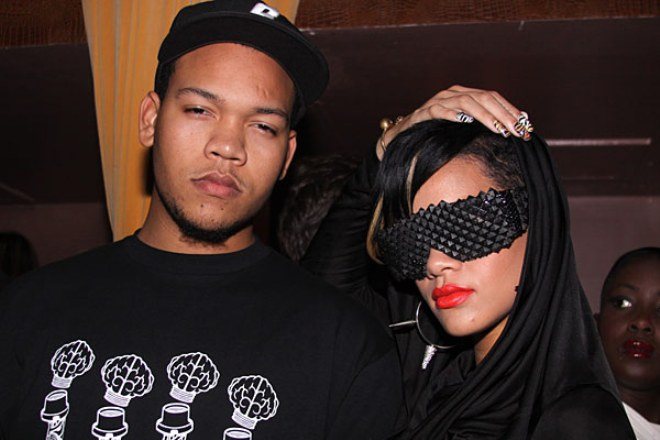 She also shows up to his gigs when she can, such as the time she came to cheer on his first UK performance at Boujis in West London right after performing herself at the Twickenham concert on her Diamonds World Tour.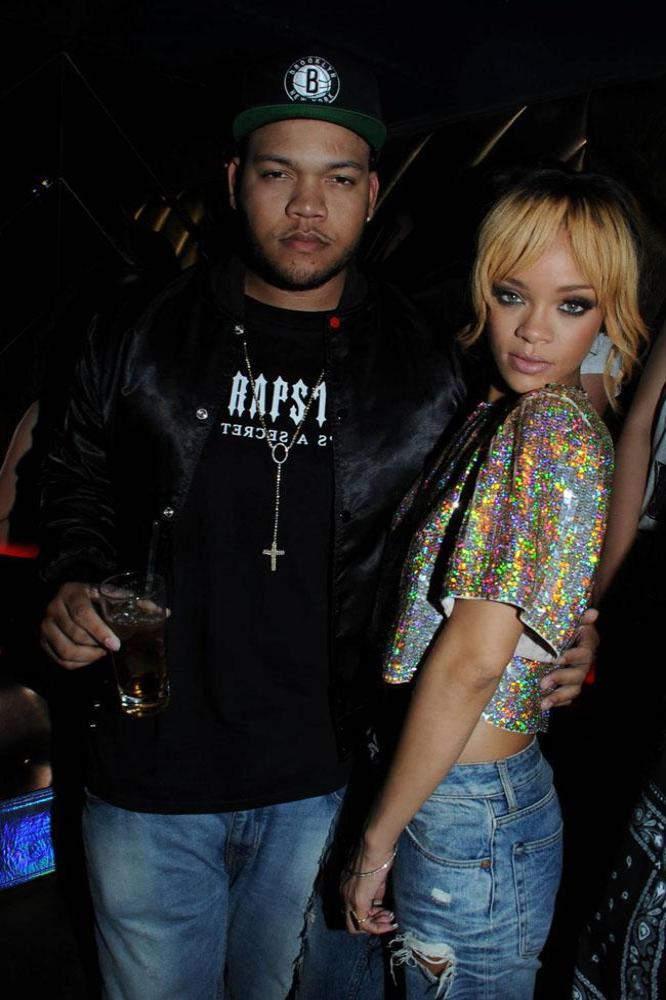 While he appreciates his sister's support, he doesn't want to ride her coattails or follow in her footsteps too closely. "If we did a duet together I know it would be instant fame," he explained. "But I want to do it my way, not on the back of Ri." He acknowledges, "She is always giving me a lot of support and encouragement. But Ri is a hard act to follow!"
Gallest's sound is an infectious fusion of hip-hop and dubstep, with some edgy, sometimes agressive lyrical hooks. He's heavy on the bass, light on the synths, and he counts Andre 3000, Jay-Z and the Lox among his influences.
The standout track off "Intolerable Cruelty" is 'Running,' for which he shot his first major video, which includes scenes in Barbados and abroad. It is particularly poignant in light of the recent media focus on the deaths of unarmed black men at the hands of American law enforcement. However, the video was wrapped before the Mike Brown or Eric Garner verdicts, and Gallest admits, "It just so happens that these events coincided with the release."
He said, "The song is about overcoming one's past and looking to the future as an opportunity for greatness. I wanted the video to encourage everyone — whether a police officer or a young black man — not to let past misfortunes, prejudices, and upbringing dictate their future."
He's well aware that skeptics may dismiss his music simply because he has benefited from his sister's nepotism. However, he channels that doubt to inspire him to work harder at his craft.
"Given the unique circumstances I think that I would have to continually prove myself to the masses, just because. It's like a stigma. I'm her brother so expectations are very high. Until my name can stand alone, unfortunately, I'm going to have to keep proving myself to people."
With a rapidly growing fanbase, Gallest took home the 2015 Barbados Music Award for Best Rap/Hip-Hop Artist in 2015, so he's well on his way to carving out a niche for himself beyond the shadow of his sister's umbrella.
Who knows, maybe one day they'll be calling RiRi Gallest's big sister.