James Franco has been known to post some strange selfies on Instagram. But aside from his pantless pics, James has done some other things that make us wonder what goes on inside that beautiful mind of his? Let's take a look at 8 times James was…just weird.
1. James Franco Played Himself on General Hospital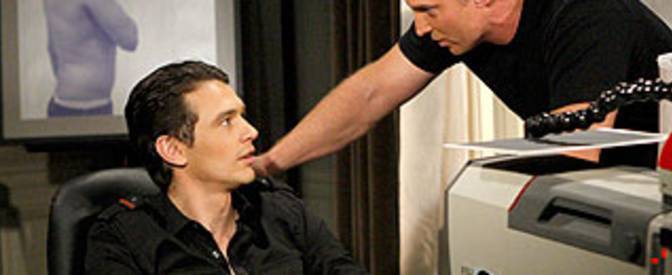 Lots of Hollywood stars make cameo appearances on soap operas, but of course James had to find a way to be different. Instead of playing a character's love interest, James played himself. His character was named Franco, a popular artist in town. Franco later wrote an article for the Wall Street Journal talking about his role on the show and how it represented performance art.