James Franco has been known to post some strange selfies on Instagram. But aside from his pantless pics, James has done some other things that make us wonder what goes on inside that beautiful mind of his? Let's take a look at 8 times James was…just weird.
1. James Franco Played Himself on General Hospital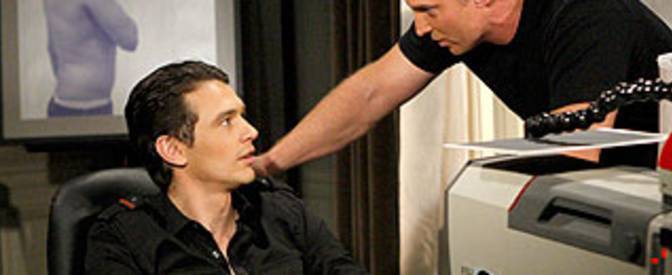 Lots of Hollywood stars make cameo appearances on soap operas, but of course James had to find a way to be different. Instead of playing a character's love interest, James played himself. His character was named Franco, a popular artist in town. Franco later wrote an article for the Wall Street Journal talking about his role on the show and how it represented performance art.
2. He Recreated Three's Company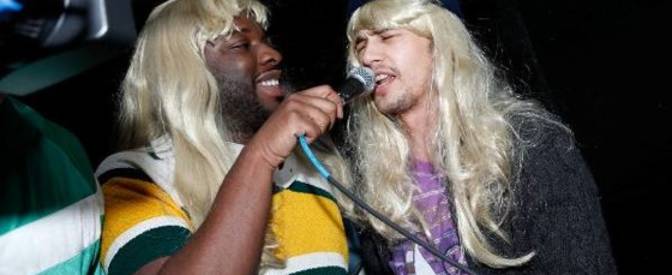 James reenacted the 1970's classic and premiered it at the Sundance Film Festival. James wrote three episodes of the show himself and filmed them in a re-created Three's Company set in his own living room. The episodes were so popular that James eventually turned them into an off-Broadway play.
3. He Admitted to Making a Sex Tape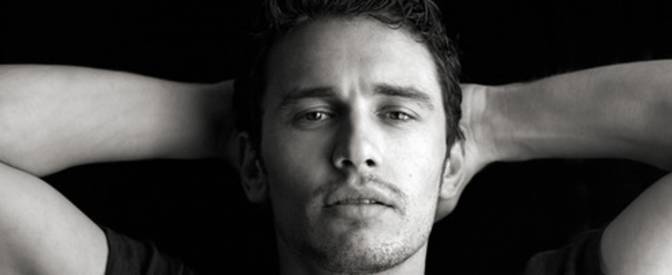 Franco once admitted to a Newsweek panel that he had made a sex tape. James is not the first celebrity to be known for filming themselves in the nude, but he is the first celebrity to happily brag about it on television. Although James seemed proud of his fantasy film work, he admitted that he thought he looked horrible in the tape and said he admires porn stars for looking good on camera.
4. He Dressed in Drag at The Oscars
Back in 2011, James Franco hosted The Oscars with Anne Hathaway. The pair has been named one of the worst hosts of all time. Their personalities did not complement each other well. So, to lighten the mood, Franco dressed up as Marilyn Monroe complete with a blonde wig, white gloves and long pink gown. The audience seemed stunned – and not necessarily in a good way.
5. He Really Gets Into His Movie Roles..I Mean Really
Once James decided to shadow a prostitute for an upcoming role. Before starring in the movie Sonny" James followed a male prostitute around NYC to learn more about his upcoming character. He even watched the gigolo have sex as research!
6. He Spoofed Kanye's Video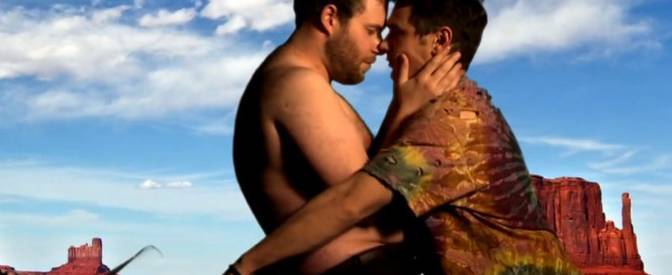 Kanye West made a racy music video back in 2013 for his song Bond 2 which featured a topless Kim Kardashian straddling him on a motorcycle. James Franco and Seth Rogen thought it would hilarious to reenact the video. Here you can see the two mimicking the stars perfectly. It's hilarious, but still a little odd, don't you think?
7. He Has a Weird Art Show in Germany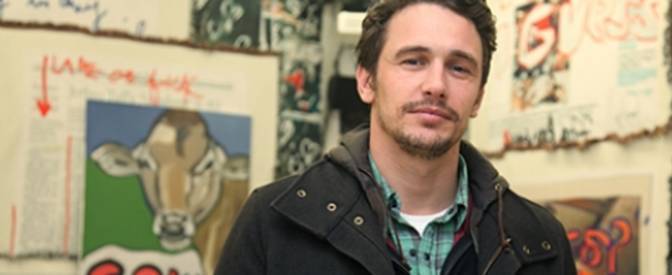 Franco has an art show in Berlin called Gay Town where he features his own artwork, mostly highlighting people's obsession with the entertainment industry. He basically makes fun of celebrity culture and certain actresses and actors in particular.
8. Then James Franco Did This
James Franco is known for being a strong believer in freedom of expression. He is a big human rights activist. Here, he showcased his support by posing on the cover on Candy, a magazine that celebrates transsexuality, cross dressing and androgyny in all forms. We must admit, Franco's a pretty lady.