Beyonce celebrated her 33rd birthday last week with her family in the South of France, throwing a small beach party in Corsica. Rumor has it the celebrity power family also rented a yacht to sail from Portofino, Italy that cost $800,000 for the week. Who was Beyonce's favorite guest at her birthday party? Her beautiful 2-year old daughter, Blue Ivy! With all of the divorce rumors, it was good to see Beyonce happily turning another year older with the two most important people in her life, husband Jay Z and their daughter. Blue Ivy Carter is one of the luckiest 2-year olds on the planet. Let's take a look at some pictures of the princess over the years.
1. Blue Ivy Carter Arrives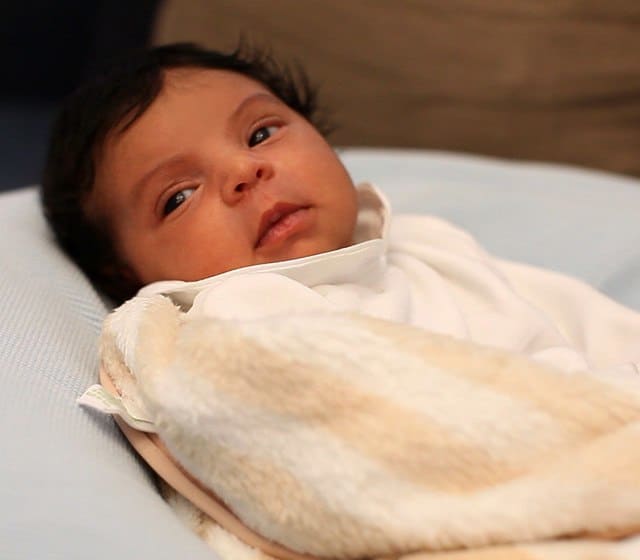 Beyonce Knowles and Jay Z welcomed a beautiful baby girl into the world on January 7, 2012. The celebrity couple decided to give their daughter a distinctive name, Blue Ivy. Beyonce posted a few quotes on Instagram hinting at the meaning behind Blue, saying "The light that gets lost, gives us the beauty of the world, so much of which is in the color blue." Beyonce explained that the significance behind Blue Ivy's unusual name stems from the couple's power number of 4, which in Roman numerals is IV-Ivy. Many celebrities seem to give their children strange names. We think Blue is cute, actually.
2. Blue Ivy At 6 Months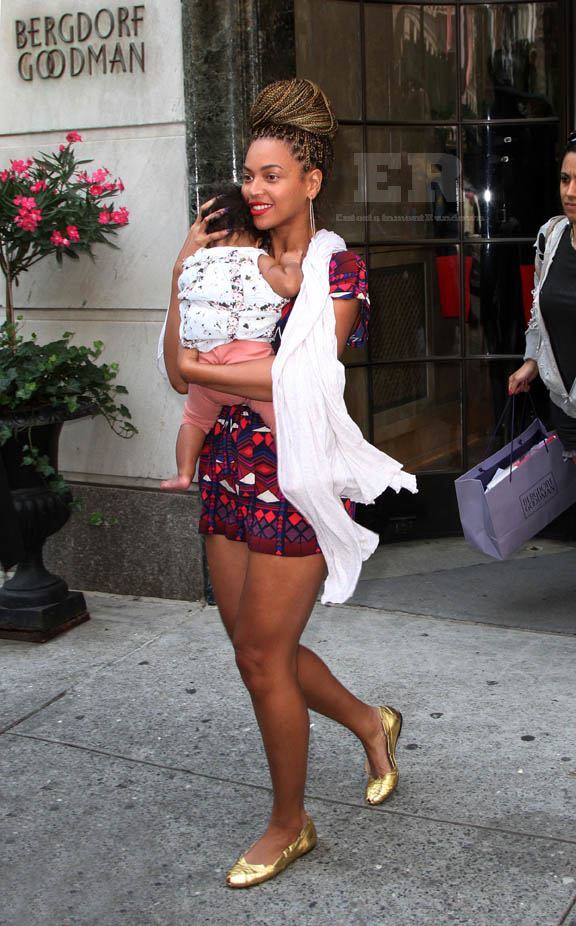 When Blue was only a few months old her parents tried to shield her face from the paparazzi. We definitely respect that. Here's Beyonce in NYC with her adorable 6 month old daughter. Beyonce's sporting a bright printed romper while carrying daughter, Blue Ivy Carter, who doesn't seem to want to smile for the camera.
3. Blue's 1st Birthday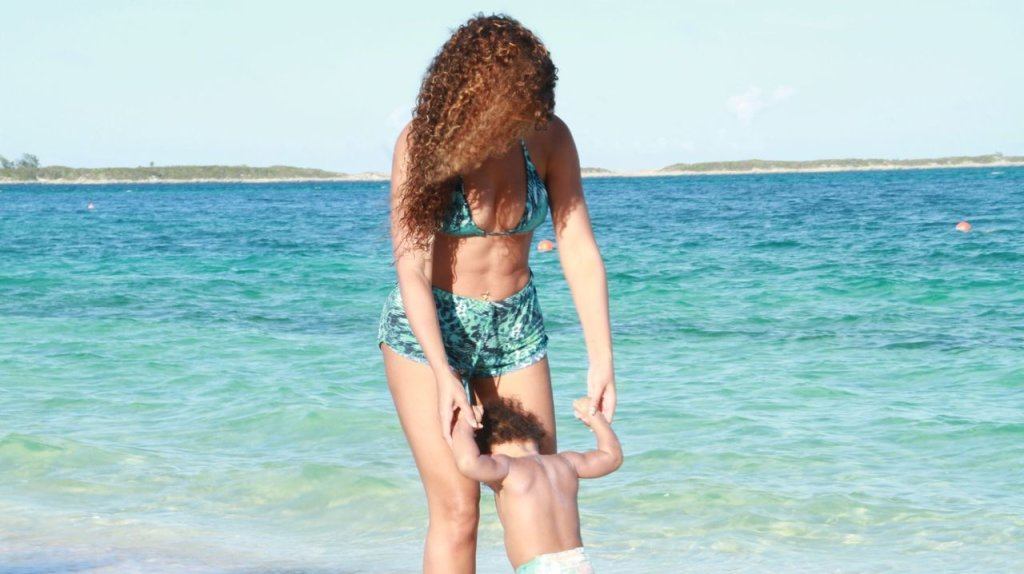 Blue Ivy celebrated her first birthday with her parents in the Bahamas. Here she is holding her mother's hands as she tries to walk in the Caribbean Sea. Not a bad way to spend a birthday.
4. Beyonce and Blue Out to Lunch in 2013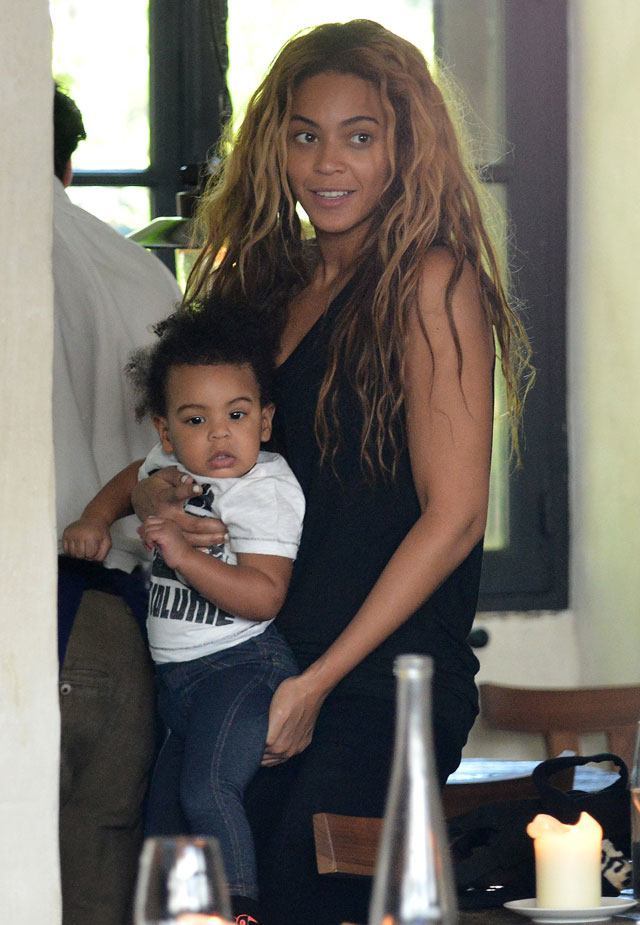 Jay Z took his two favorite girls out to lunch at Szptime restaurant in Paris. Here's a fresh-faced Beyonce struggling to keep baby Blue still. We're loving Blue Ivy's jeggings and "Pump Up The Volume" t-shirt. That expression makes her look just like her Dad!
5. Blue Ivy Out With Her Nanny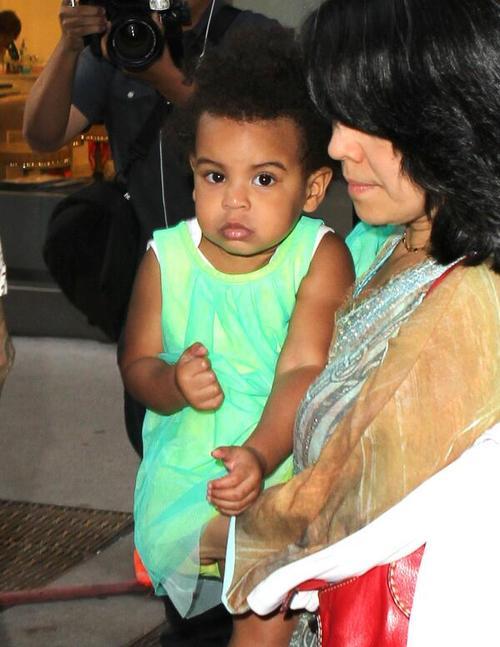 Here's Blue Ivy pouting for the camera in NYC with her nanny in September of 2013. Blue's sporting an adorable blue-green iridescent dress. She looks a bit frightened in front of the photographers.
6. Blue Ivy Carter Rings in the New Year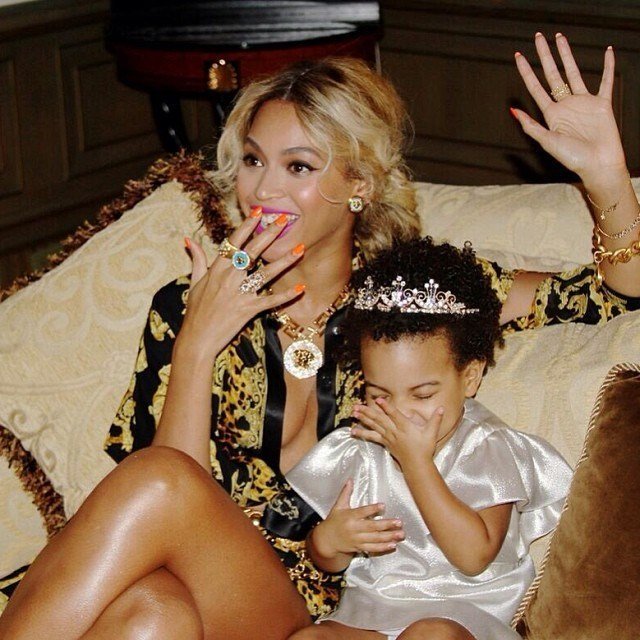 Here's Blue and Beyonce celebrating New Years Eve at the Versace mansion. This photo was taken just days before Blue celebrated her second birthday in Miami. Blue's wearing an adorable princess dress and matching tiara, while her fashionista mother is donning a a regal blue and gold silk outfit. This mother daughter moment is precious.
7. Blue Turns 2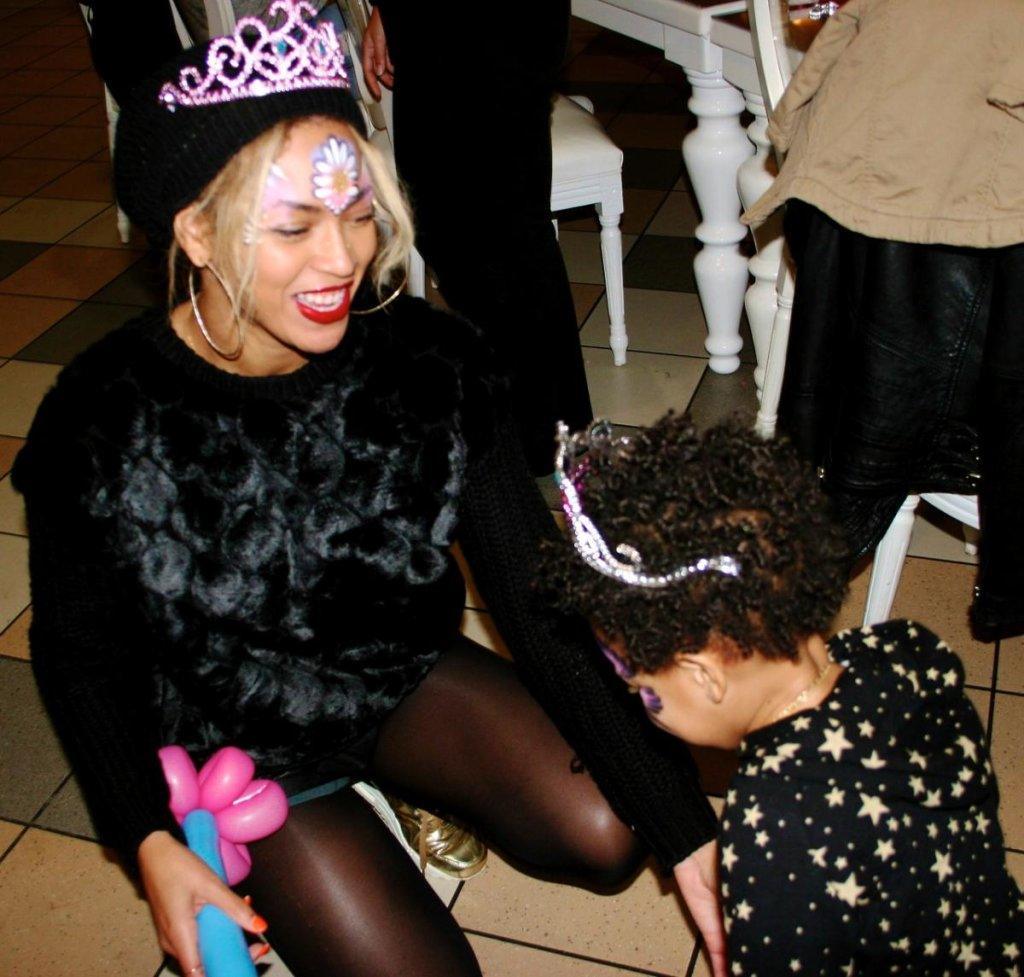 Blue Ivy Carter celebrated her 2nd birthday in Miami Beach. Her parents threw her a jungle-themed party, they rented out Jungle Island, an interactive wildlife park and botanical garden. The party featured face painting and balloon animals. Blue Ivy received a Minnie Mouse hot rod car which she drove around throughout the day. Celebrity guests included Kelly Rowland, Michelle Williams and Timbaland.
8. Beyonce and Jay Celebrate Their Anniversary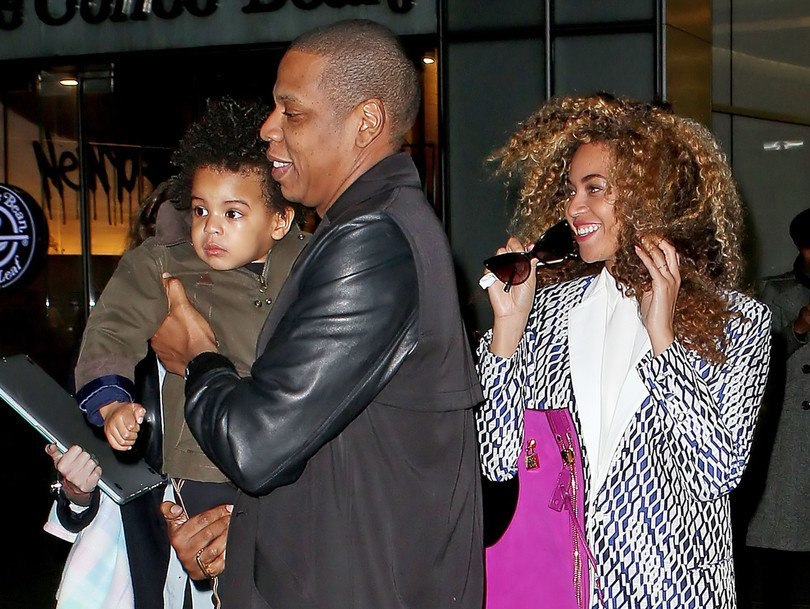 Beyonce and Jay Z celebrated 6 years of wedded bliss on April 4, 2014 with their beautiful daughter in NYC. The celebrity power couple very happy to be spending some family time together. We love Beyonce's black and white jumpsuit!
9. Blue Ivy Carter Doesn't Need To Worry About Her Hair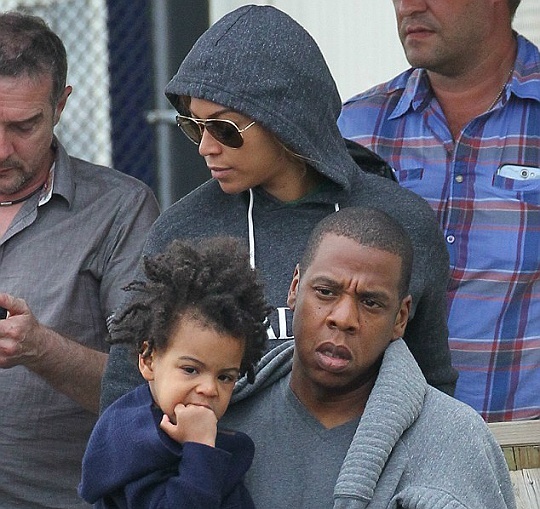 The maintenance of Blue Ivy's hair has been a topic of conversation ever since the little girl has started being photographed more regularly. Here's Blue in NYC with her Dad. Her hair doesn't look combed to us, but she's just a kid! Nearly 1,500 people have already signed a petition begging Beyonce and Jay to do something with their 2-year old's mangled locks. We don't think anyone can tell Beyonce and Jay Z what to do.
10. Blue Steals the Show at the VMAS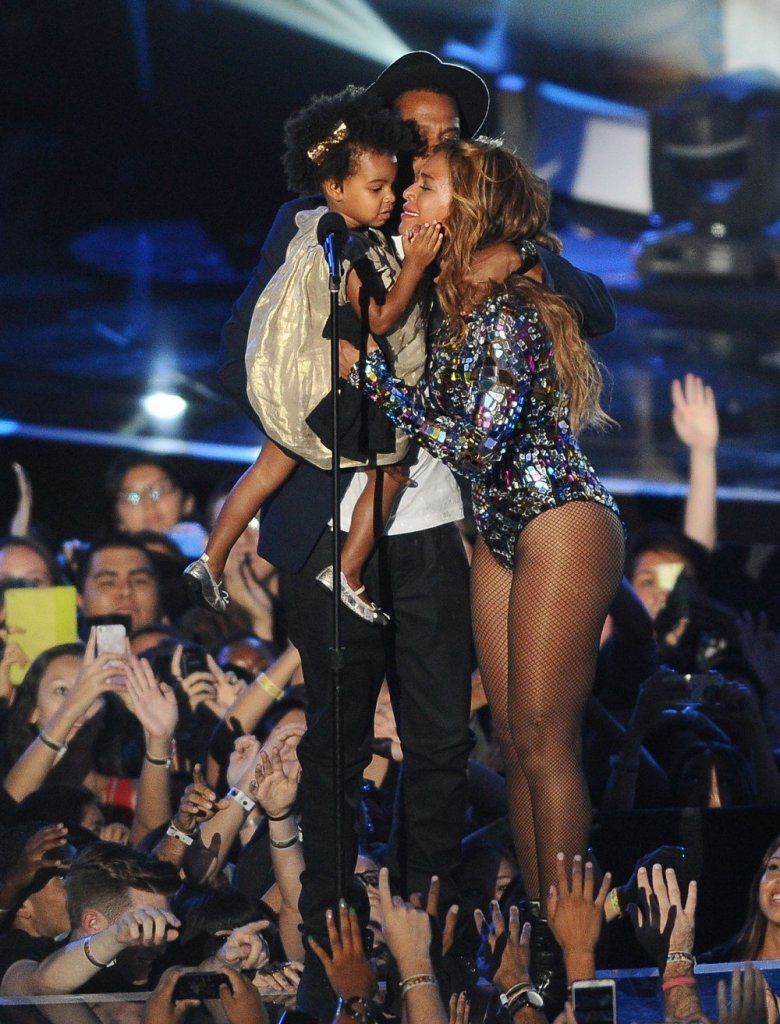 Beyonce gave the performance of her life at the 2014 MTV VMAs last month. But her 16 minute production was overshadowed by her daughter's adorableness. Blue bobbed her head and waved her hands and even tried to sing along while her Mom was on stage. Blue and Jay Z even went on stage to present Beyonce with the Vanguard Award.