In the wake of surgery complications that have put Joan Rivers in intensive care, we thought we'd look through a collage of pictures of the notorious funny lady over the years. It's no secret that Rivers has had extensive plastic surgery. As the years changed, so did her face. You may not even recognize the comedienne from her early years! How many surgeries has she had, you ask? The 81-year old has admitted to 739 cosmetic surgeries including frequent Botox injections, a couple of nose jobs, some liposuction, an eye tuck, and several facelifts. We wish the legendary entertainer a very speedy recovery, because no one will ever be able to make us laugh like the wrinkleless Joan Rivers.
1. Joan Rivers Performing in 1955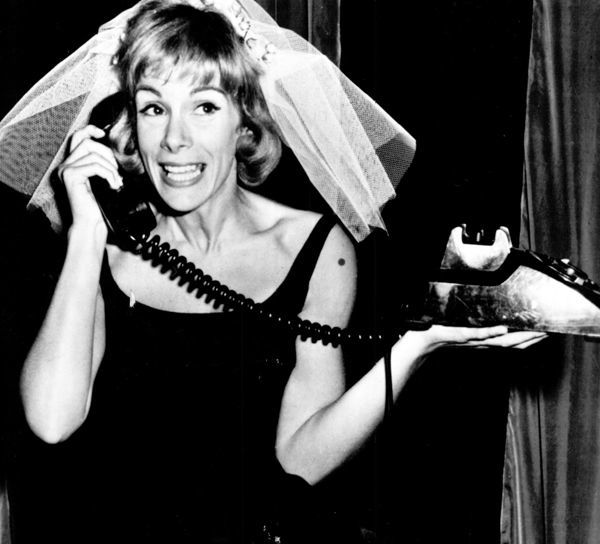 Here's a picture of Joan from 1955. This photo was taken when she was performing with The Second City in Chicago. Joan says this is when she first learned how to connect with her audience.