In the wake of surgery complications that have put Joan Rivers in intensive care, we thought we'd look through a collage of pictures of the notorious funny lady over the years. It's no secret that Rivers has had extensive plastic surgery. As the years changed, so did her face. You may not even recognize the comedienne from her early years! How many surgeries has she had, you ask? The 81-year old has admitted to 739 cosmetic surgeries including frequent Botox injections, a couple of nose jobs, some liposuction, an eye tuck, and several facelifts. We wish the legendary entertainer a very speedy recovery, because no one will ever be able to make us laugh like the wrinkleless Joan Rivers.
1. Joan Rivers Performing in 1955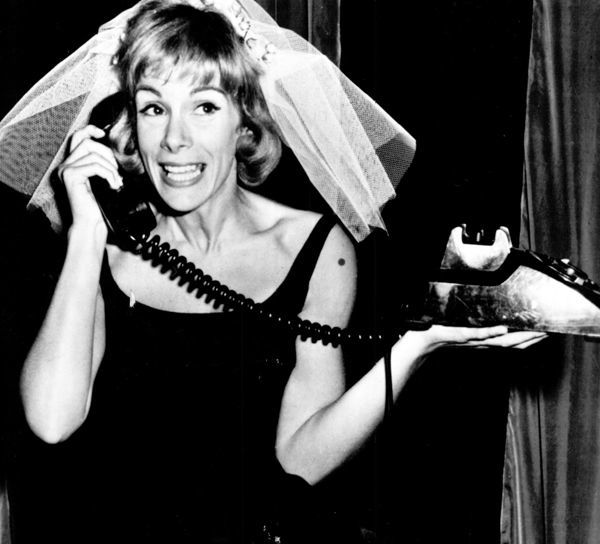 Here's a picture of Joan from 1955. This photo was taken when she was performing with The Second City in Chicago. Joan says this is when she first learned how to connect with her audience.
Here's a portrait of Joan that was taken in NYC after she had undergone her first plastic surgery operation. She had an eye lift. We didn't know she started so young. She was only 32 in this picture!
3. Joan Poses with a Turkey in 1975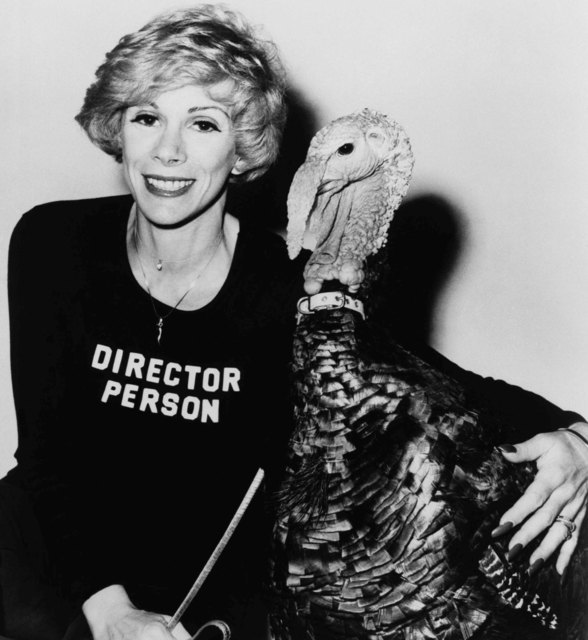 Here's Joan in November of 1977 around Thanksgiving posing with a turkey. She's promoting her new comedy series, Rabbit Test, about the world's first pregnant man. When she took the turkey on the set Joan said, "he gobbled in all the right places, to give him the axe after that would have been fowl play!" Her nose is definitely still natural at this point.
4. Joan Rivers Co-hosts Johnny Carson in 1984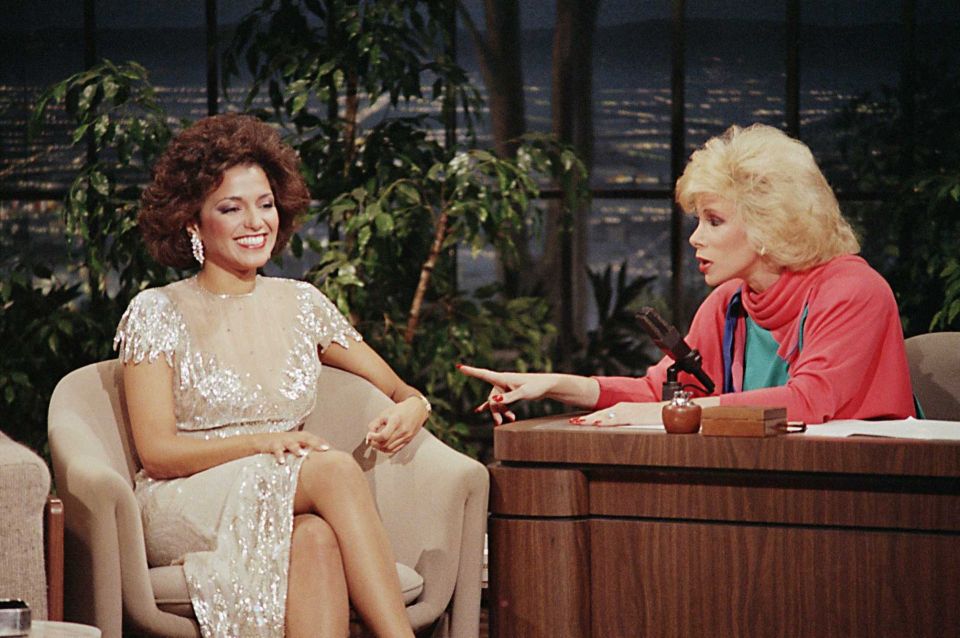 Joan Rivers became a permanent guest-host on The Tonight Show Starring Johnny Carson in 1983. Here she's interviewing Miss America, Suzette Charles, on August 6, 1984.
5. 1986: Joan's Comedy Album Cover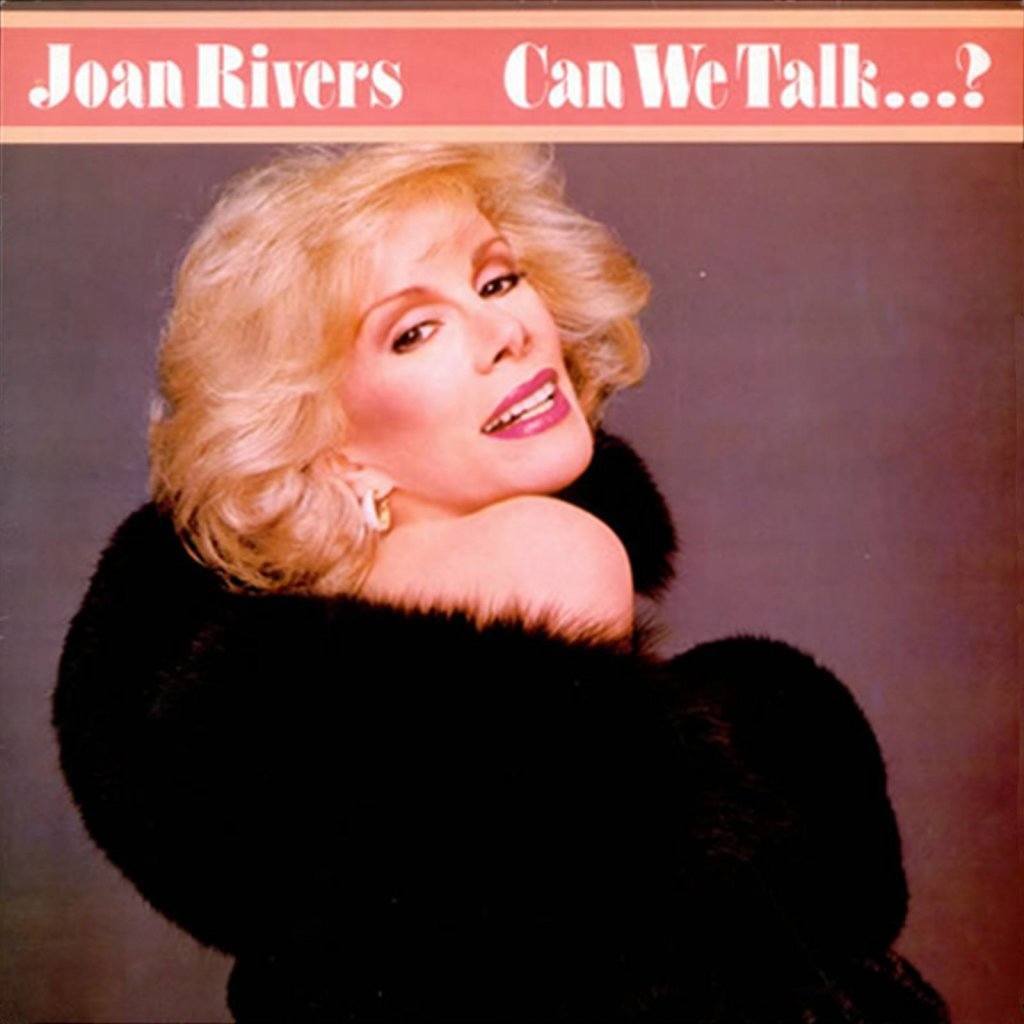 Here's Joan on the cover of a vintage comedy album from her 1986 television series, Can We Talk. She looks very glamorous, but her nose definitely looks thinner and her cheek bones look higher.
6. Joan Giving a Birthday Kiss in 1991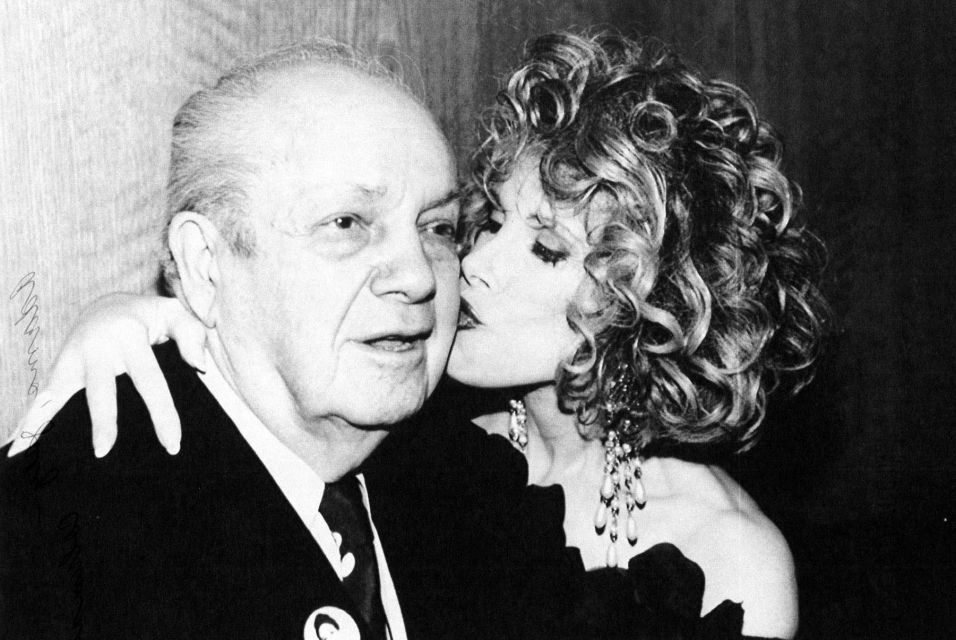 Here's Joan in 1991 giving New York Post columnist, Joey Adams, a birthday kiss. His 80th birthday celebration was held January 8th at the Helmsley Hotel in Manhattan.
7. Joan and Cher in 1995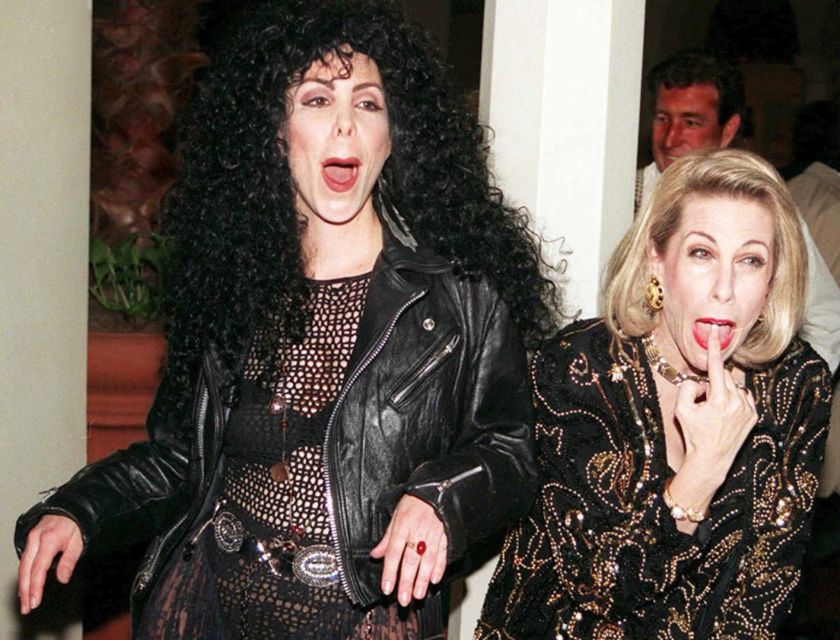 Here's Joan Rivers and Cher at a party in LA making funny faces for the camera. Both women are known to be plastic surgery junkies. Rivers face still looks semi-natural in this picture, aside from her tongue sticking out.
8. Joan in 2001 at Michael J. Fox's Event
On December 8, 2001, comedienne Joan Rivers attended a benefit for the Michael J. Fox Foundation for Parkinson's Research at the Roseland Ballroom in New York City. We can see the changes in Joan's face in this picture. She's definitely had more than a few facelifts and nose jobs by this point.
9. Joan Rivers at NY Fashion Week in 2007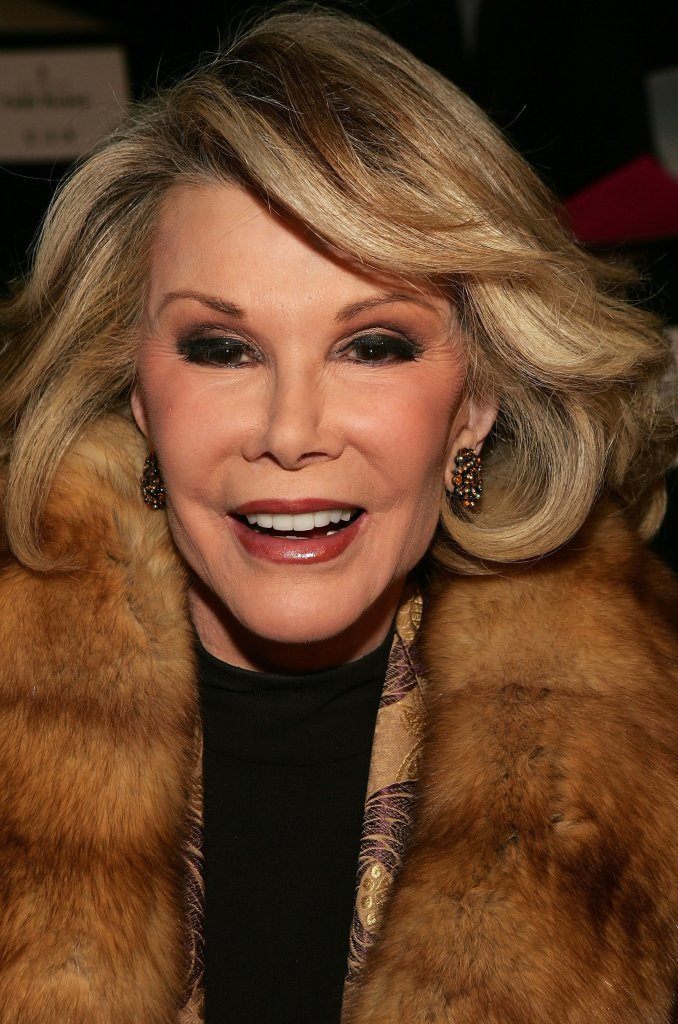 Here's Joan front row at the Bliss Ball Fall fashion show on February 6, 2007 in Bryant Park. Her face looks tighter than ever, so we can assume she's had a few more procedures. Facelifts, some lip plumping, another eye brow raise and a chin lift looks possible. Oh yeah, how could we forget, a few Boxtox injections too!?
10. Joan Rivers Attends the Matrix Awards in 2014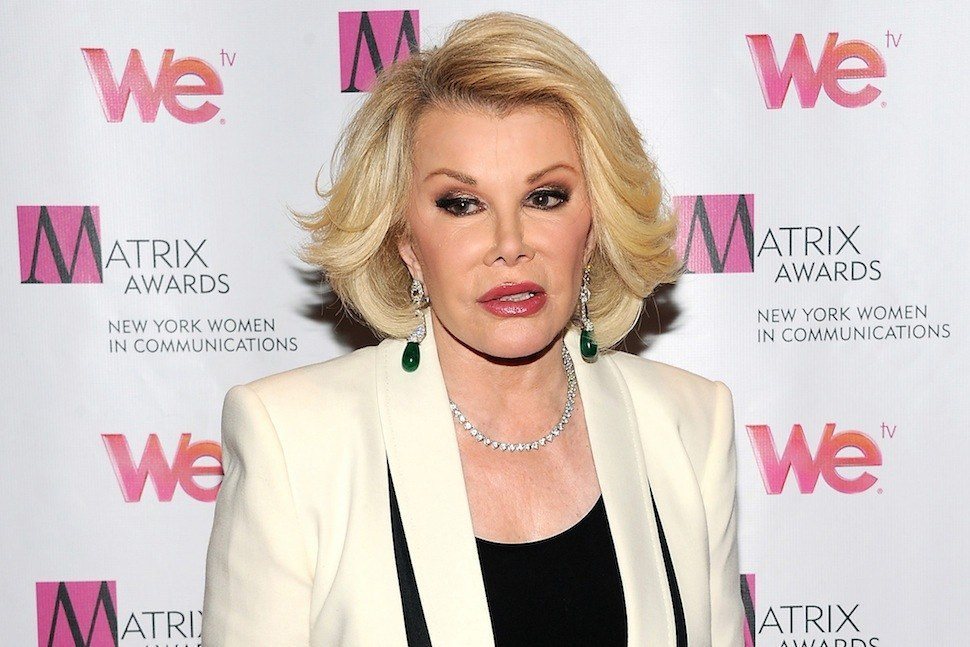 This is one of the most recent pictures of the comedic star from June 23rd 2014. Here's Joan Rivers on the red carpet of the Women Entertainment's Matrix Awards celebrating New York women in communications. Yes, he's had an extreme amount of work done, but no wrinkles at 81 looks pretty amazing. Get well Joan!