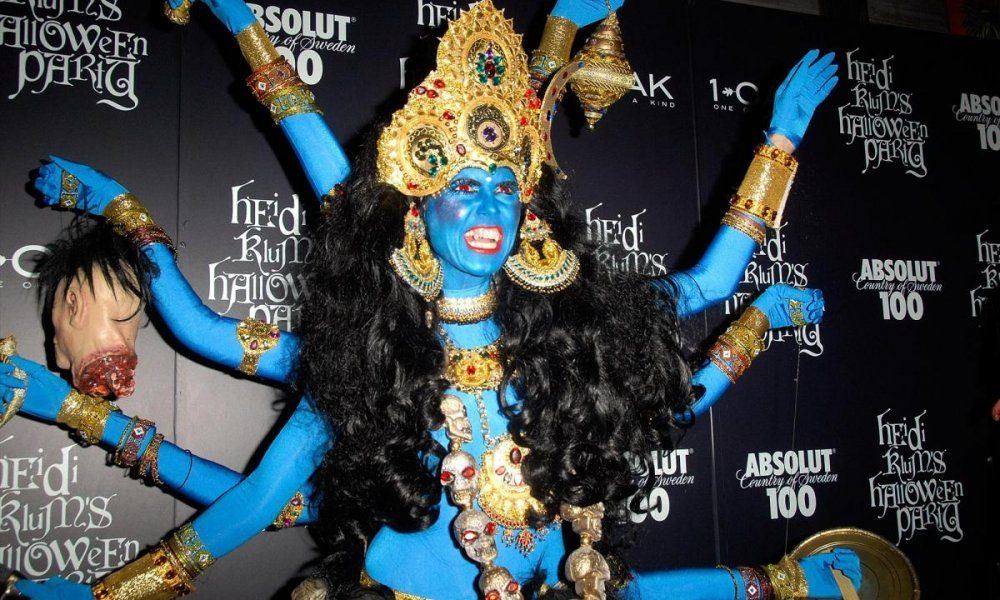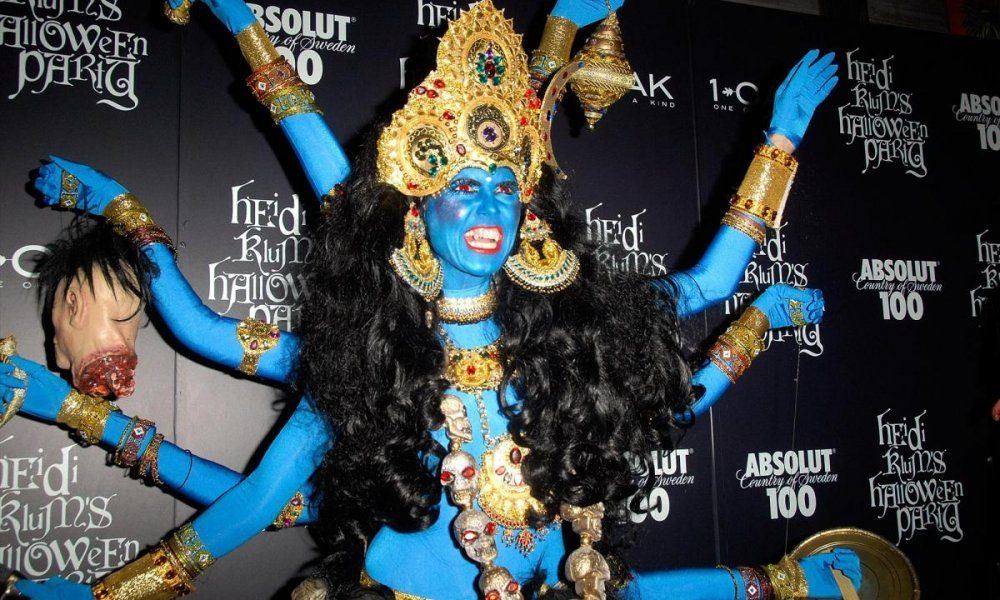 In the spirit of Halloween we decided to look back at the most creative costumes that Hollywood stars have donned for the spooky holiday. But Heidi Klum's costume wins the "most creative" award every year. The supermodel loves the holiday so much that she throws a Halloween bash in NYC annually. We've chosen the twelve best Heidi Klum Halloween costumes of all time. Sometimes you can't even recognize the supermodel. We wonder what she's got up her sleeve this year?
1. Lady Godiva Wouldn't Be Complete Without a Horse
Heidi threw her first annual Halloween party in 2001, and chose to go as Lady Godiva for he bash. She wore an all white bodysuit with some jewel details and wore a cascading blonde wig. Oh, and she rode in on a horse, of course.