North West is the adorable baby girl shared by Kanye West and Kim Kardashian. But we're sure you already knew that. North is already following her mom's fashionista footsteps. At only 14 months, she's already been featured wearing designer duds by Hermes, Givenchy, Chanel and Oscar de la Renta. So let's take a look at the 10 best pictures of baby Nori showing off her style.
1. North's First Photo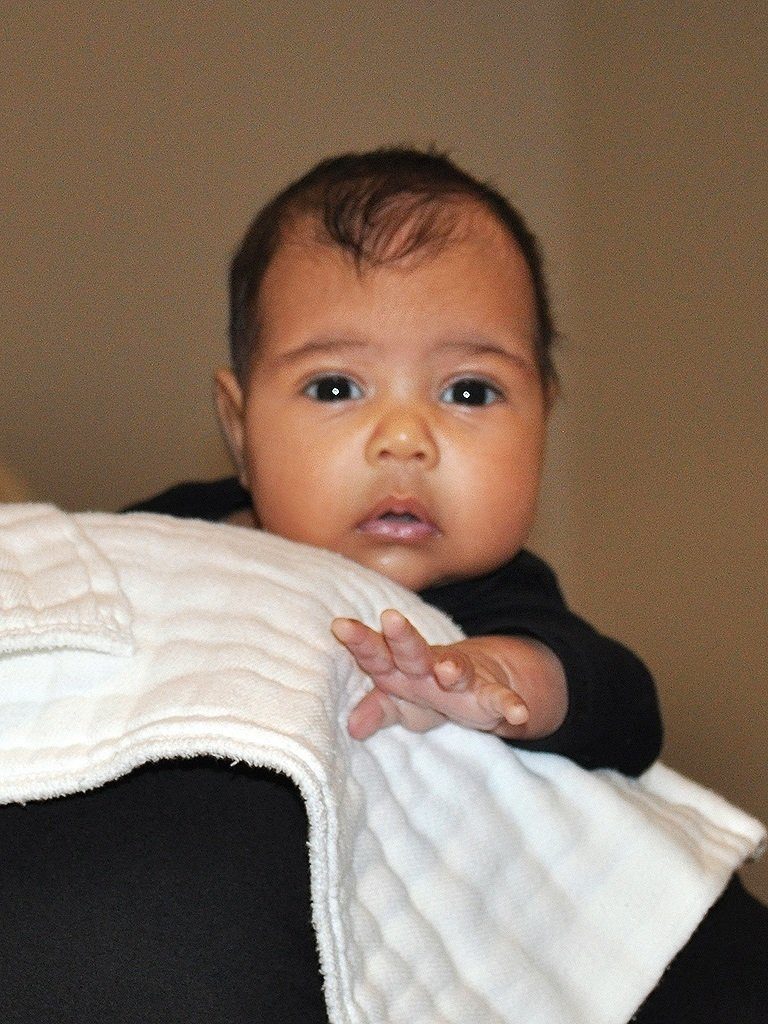 This was the first photo of North West that was released to the public. Kanye shared it on grandma Kris Jenner's talk show in August of last year, nearly 3 months after Nori was born.
2. North on "Ellen"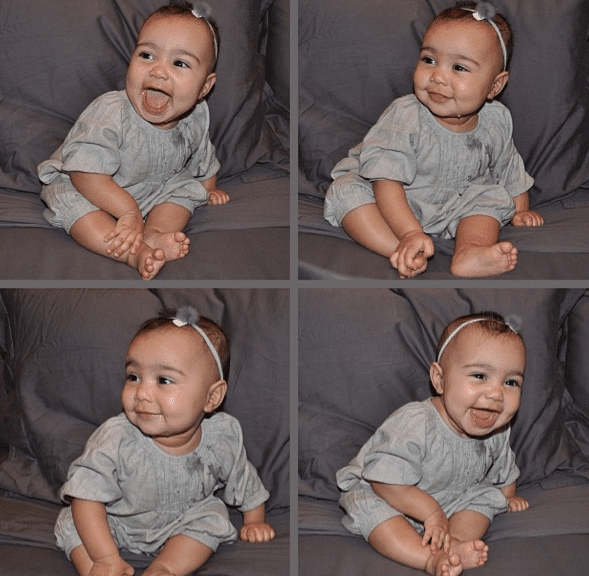 Kim debuted some adorable pictures of her daughter when she interviewed with Ellen in January. But before revealing the pics, Kim told Ellen that her pregnancy with baby North was a very difficult one. Kim said she suffered from pre-eclampsia, a condition that can only be reversed by giving birth, so that's why she went into labor one month early.
3. North West in Vogue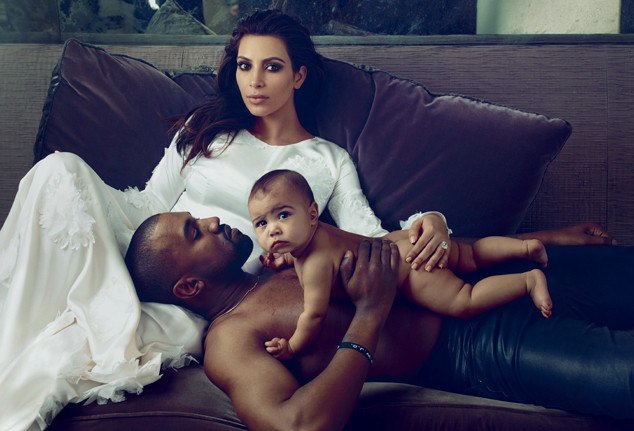 Here's one of North's first photo shoots with her parents, Kim Kardashian and Kanye West. The family was photographed for the April issue of Vogue by Annie Leibovitz. Nori supposedly peed on her father during the shoot and Kim cleaned him off. You have to admit, they're a gorgeous family!
4. North Makes It to Paris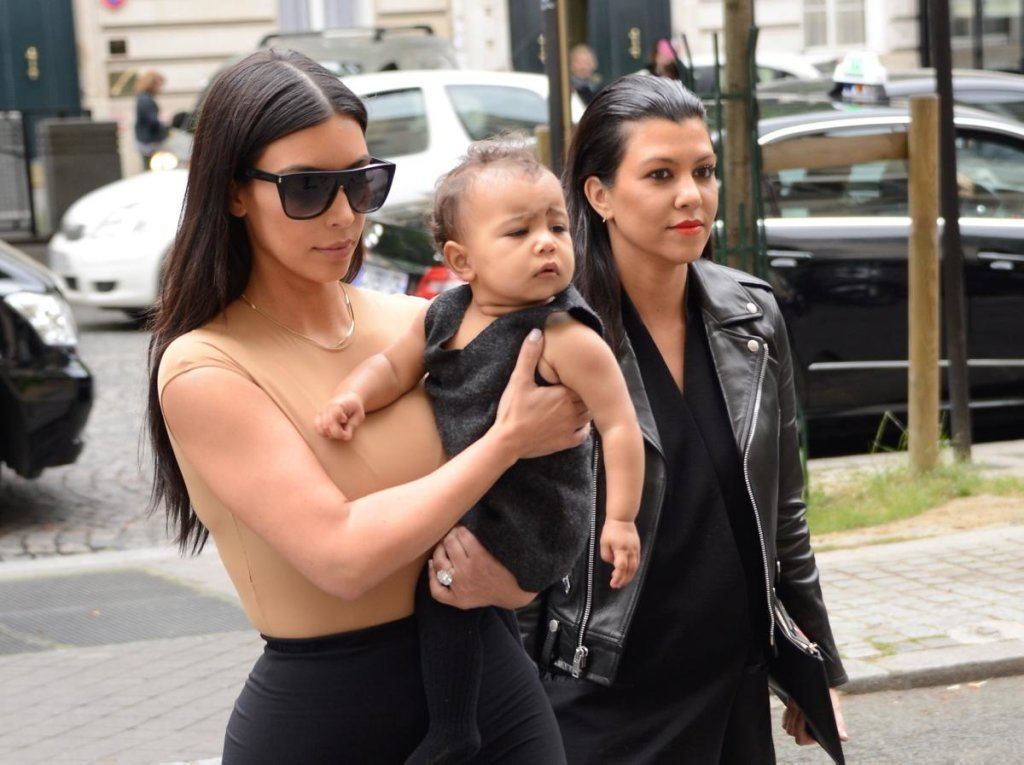 At only 11 months, North West tours the French capital before most of us have been able to visit the City of Lights. Here's North out shopping in Paris with her mother and aunt in May.
5. North At Her Parent's Wedding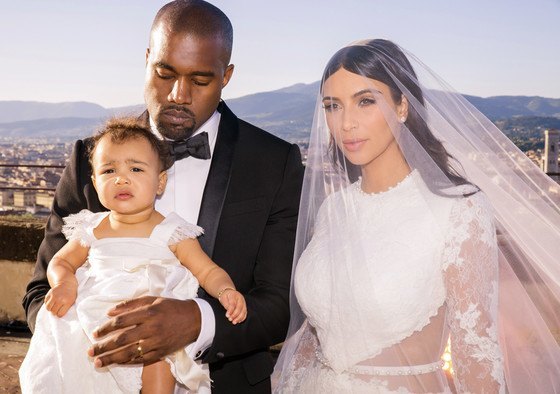 Baby Nori looked adorable in the family's official wedding photo in Italy. She wore a beautiful custom-made white Givenchy dress and diamond shoes. Of course she wore diamond encrusted shoes, look who her mom is!
6. Nori's 1st Birthday Party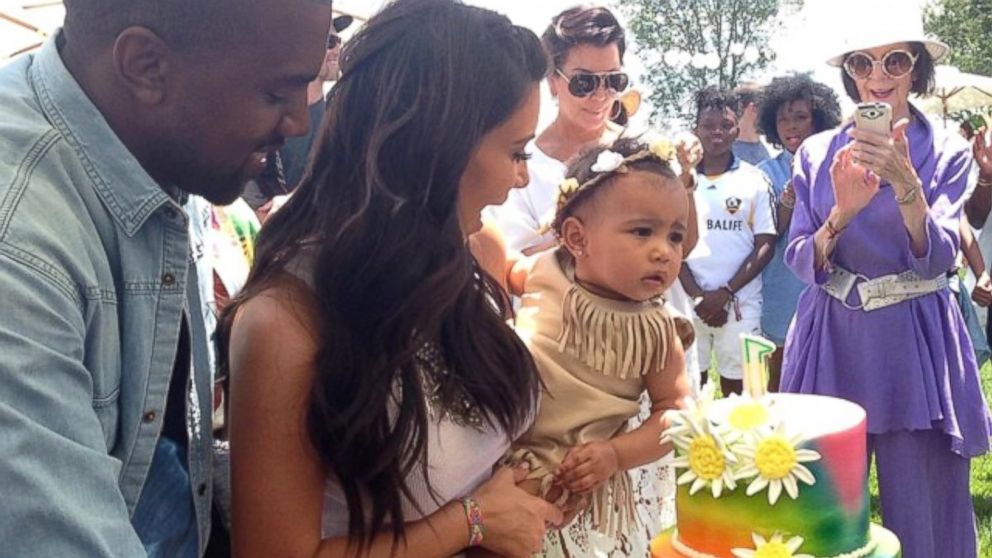 This photo was taken at North's first birthday party. She had a Coachella inspired celebration, which Kim called "Kidchella." The party featured face painting, bounce tents, a Ferris wheel and food stalls (what, you're 1st birthday wasn't like that?). North looked adorable in a fringe dress and floral headband.
7. North's Actual Birthday
Kim and Kanye took North out on her actual birthday, June 15th, in NYC. Her birthday happened to fall on Father's Day this year. The pair spent the day with their beautiful little girl visiting museums and playgrounds in the city.
8. North and Kanye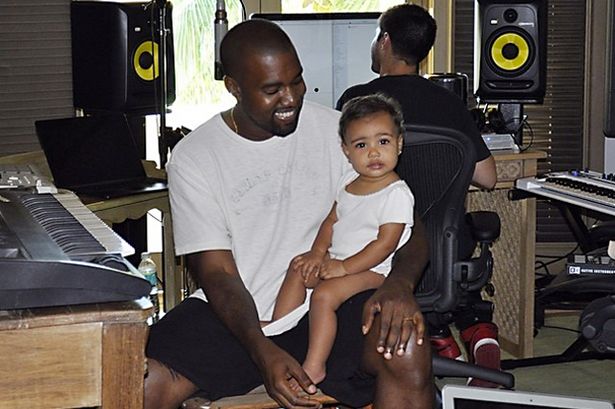 Kim captioned this cute father-daughter picture in August with #BringYourDaughterToWorkDay. North looked very happy sitting on her father's lap in the studio. She even made Kanye smile!
9. North's Modelling Debut
North West was featured in the fall edition of the CR Fashion Book. The 14-month old was was head to toe in Chanel for her first modelling appearance. She even wore Lorraine Schwartz diamond studs!
10. North West Rocking Ripped Denim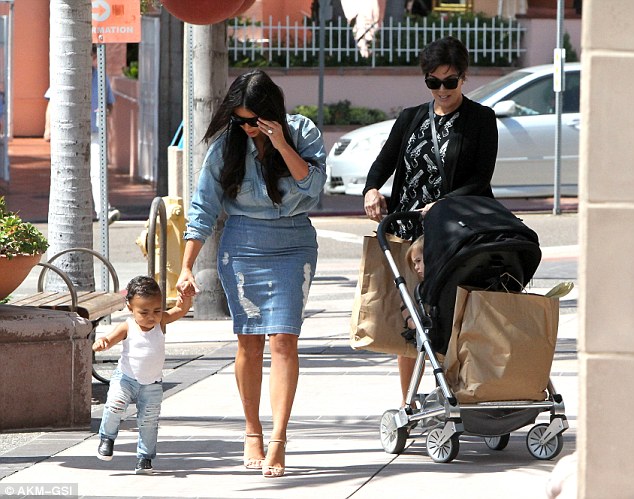 Here's North showing off her budding walking skills in LA. This photo, taken at the end of August, features North with her mother, grandma and cousin, Penelope. North's even rocking ripped jeans like her momma! She's looking cuter than ever.