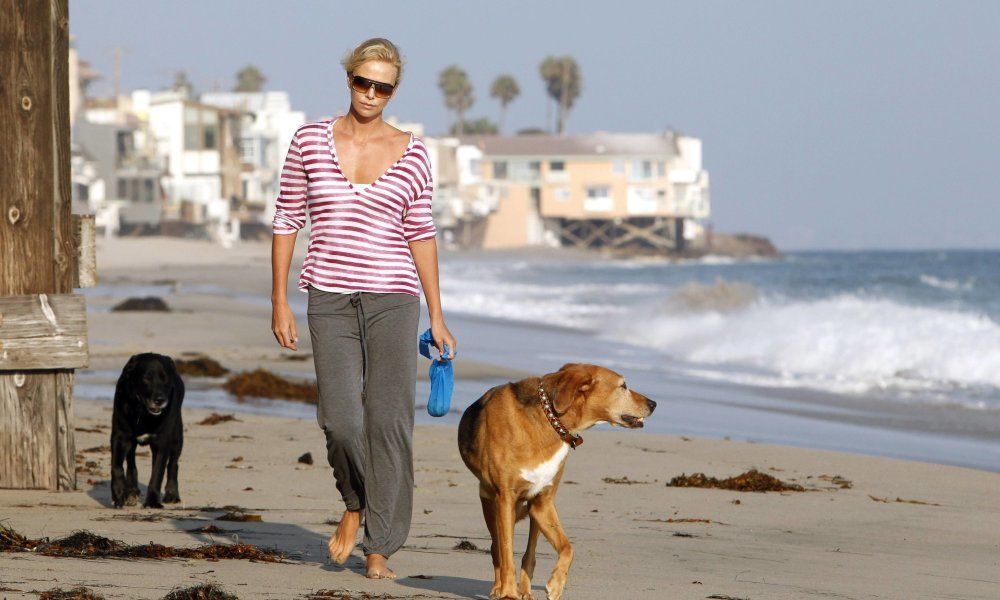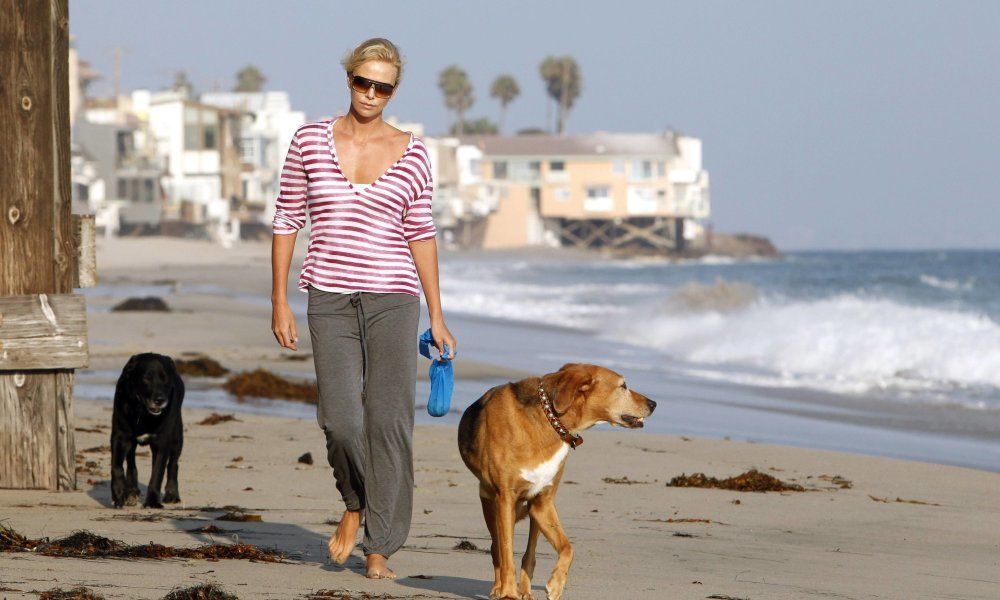 Gone are the days when a purebred pet was a big time status symbol. In these more enlightened times, rescuing a pet from a shelter is much better than going to a breeder. After all, adopted furry friends tend to be a bit more loyal, a bit more appreciative and just a bit smarter than their thoroughbred counterparts. Leading the charge for this humane revolution are a host of celebrities who have adopted a rescue pet and then shared their stories with their fans and the world at large. So, who's out there saving rescue animals' lives? Read on to find out!
1. Ryan Reynolds
Ryan Reynolds — who will next appear in Deadpool — picked up his pup, Baxter, in a Houston animal shelter. Says Reynolds, "I saw this big, dumb-looking retriever staring up at me … I whispered to him, 'Hey, let's get the hell out of here.' And he jumped up, like he spoke English fluently. He came with me, he jumped in the car, and we've been best buddies ever since."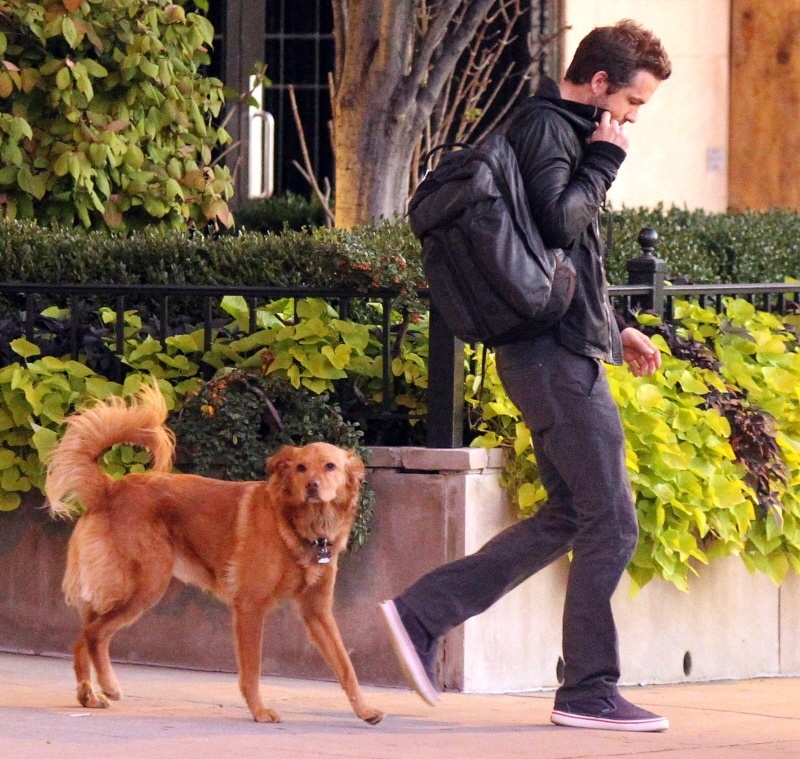 2. Charlize Theron
Not even a new baby could stop Charlize Theron from bringing home some post-pregnancy help. A few months before she adopted her son, Jackson, Theron adopted a pit bull and a terrier mix, who make the best furry nannies ever. "From the moment this baby came into our home, those two dogs have never been more in love," Theron told Ellen. "It's the most beautiful thing I've ever witnessed."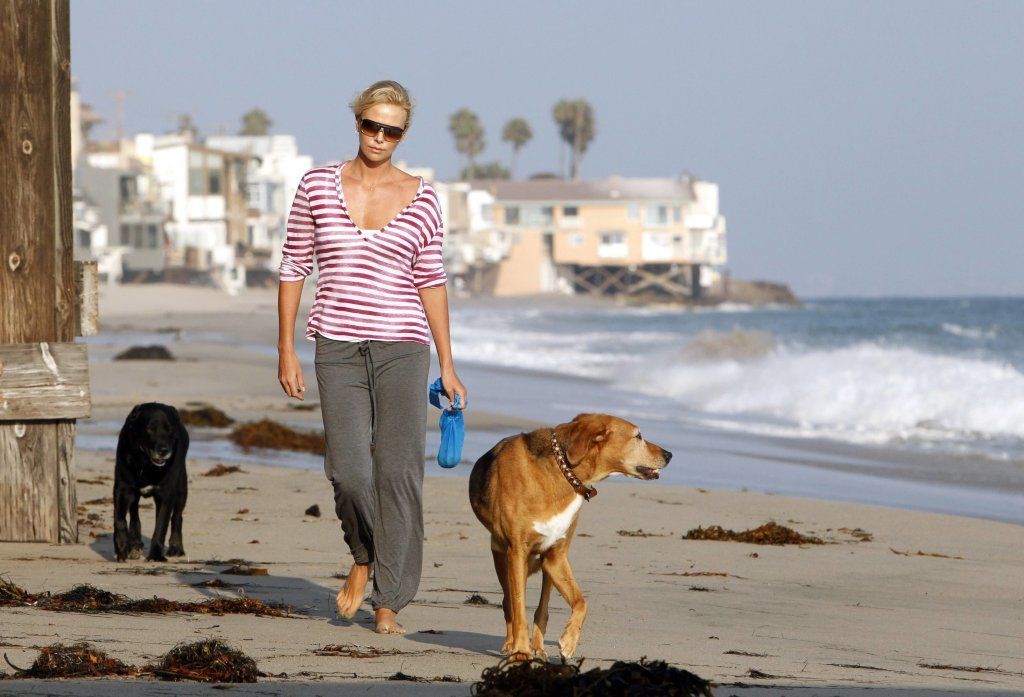 3. Taylor Swift
Anyone with a social media account knows all about Taylor Swift's adopted buddies, Meredith Grey and Olivia Benson. The songstress is not shy about sharing her love for her cats every chance she gets. Her Instagram and Twitter feeds are literally crammed with pictures of her and her two besties hanging out around the house – and airplane.
4. Jake Gyllenhaal
Jake Gyllenhaal wasn't an animal lover for most of his life. That all changed when he adopted his German Shepard, Atticus. The two buddies fell quickly in love, which lead to Gyllenhaal's adoption of another mutt, a Puggle named Boo Radley. Gyllenhaal is now very quick to talk about his pups whenever he gets a chance. Of course, for someone just experiencing the joys of pet ownership for the first time, can you blame him?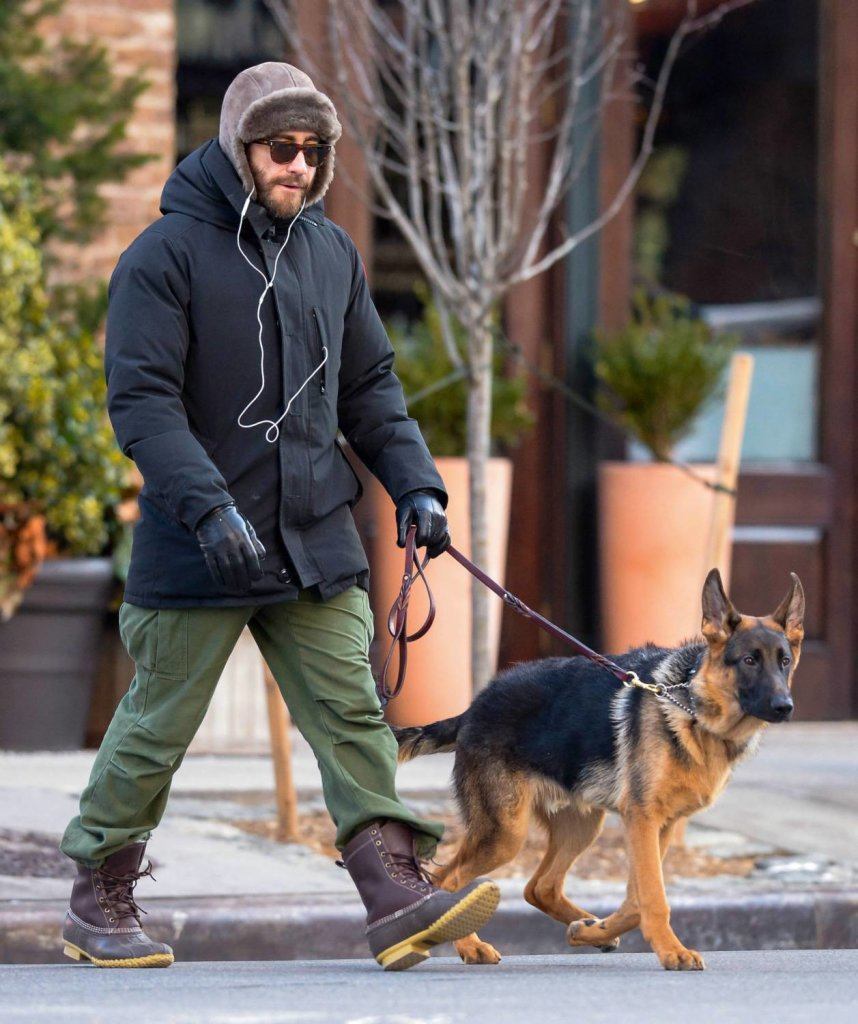 5. Zooey Deschanel
Zooey Deschanel didn't have a dog when she visited a shelter for her birthday. One look at her pup, Dot, was all it took to melt her heart. The best part of the story is that Dot had a twin sister named Zelda. She and Dot were a package pair (meaning you can't adopt one without the other), so Deschanel simply couldn't resist their adorable mugs and immediately took them both home.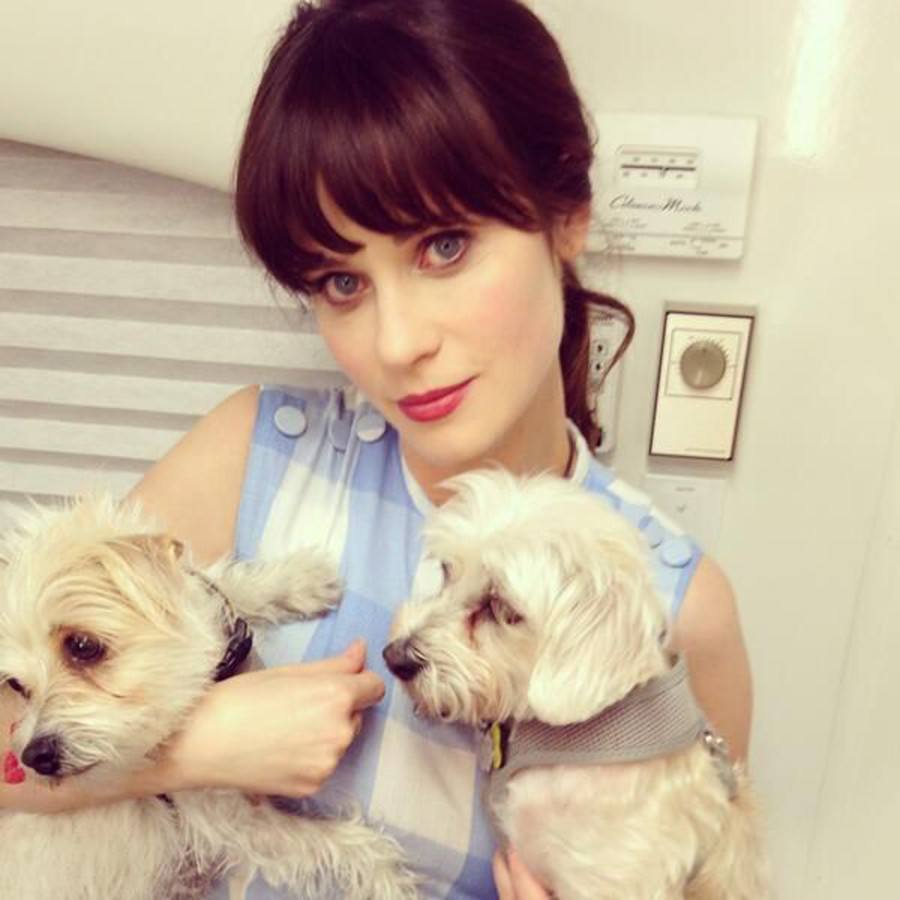 6. Jane Lynch
Glee's Jane Lynch is a dog lover from way back. Her Lhasa Apso, Olivia (named after a ton of important Olivias on stage and screen), is an internet star in her own right. In recent years, however, Lynch has added another adoption pet to her home, an Australian koolie mix named Francis. When asked if she had advice for anyone looking to add a dog to their family, Lynch said, "Look into rescues first even if you have a particular breed in mind. There's probably a rescue organization that specializes in the breed you are looking for."
Meet Franny. My new pal. She likes a car ride. pic.twitter.com/WpMGN8LJgz

— Jane Lynch (@janemarielynch) October 27, 2015
7. Jon Hamm
Mad Men heartthrob Jon Hamm met his rescue dog, Cora, 12 years ago when he was entertaining the idea of adopting a pet. One look at her beautiful face was more than enough to convince him to keep her around, though. "It has changed my life in such a positive way," says Hamm. "Pets can bring to us a sense of love and pride and all of those wonderful things." He's no doubt glad he has Cora for company now that he's split from longtime girlfriend, Jennifer Westfeldt.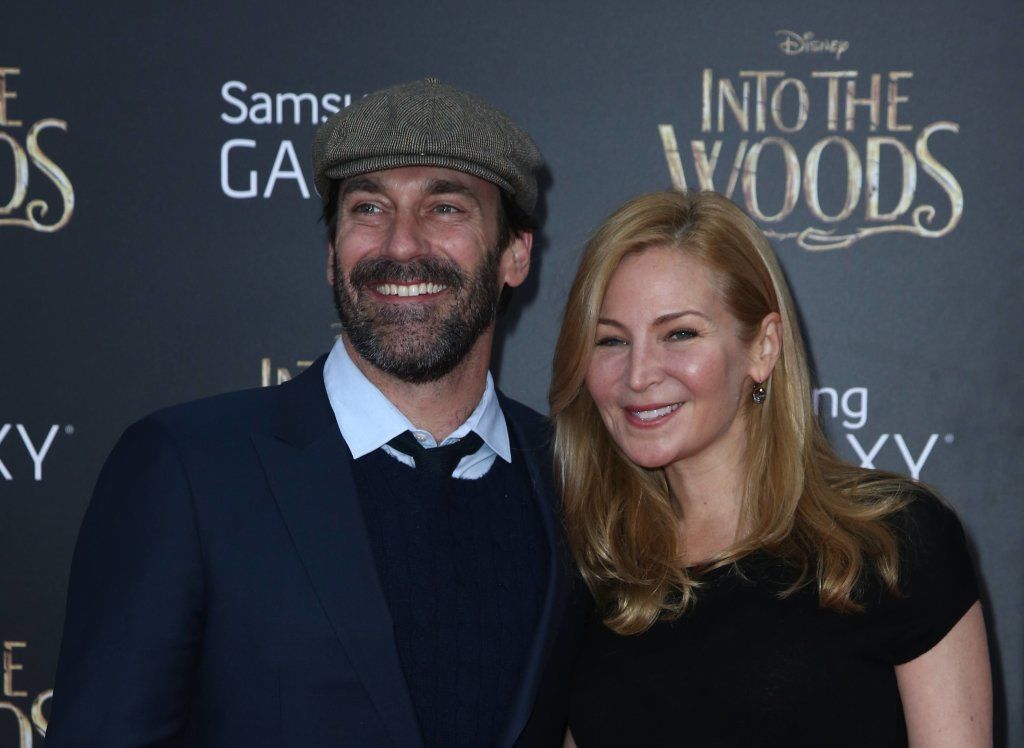 8. Ed Sheeran
Pop crooner Ed Sheeran was living solo until he heard the story of a one-month-old kitten in danger of being put down. He acted immediately, scooping the cat up, adopting him and naming him Graham. Today, Graham has become a Twitter star, with 82,000 followers and Ed is one of the world's most enthusiastic cat dads.
9. Florence Welch
Florence + the Machine's powerhouse lead vocalist is a bit of a softy when it comes to cuddles. Last year, the singer adopted Missus, a four-year-old tortoiseshell cat. Of course, Missus isn't living the easy life. Florence adopted her to provide some company while she works on her music, so it's up to the young kitty to keep Welch inspired and cranking out good tunes. That's a lot of pressure!
10. Anne Hathaway
Between winning an Oscar and wowing audiences, you wouldn't think Anne Hathaway would find much time to pick up a dog or two, but the Brooklyn-based actress and her husband, actor Adam Shulman, have two pups. Even better, their most recent adoption was renamed Kenobi, which means that Hathaway is both a profound animal lover and a big time nerd. Could you love her more?
11. George and Amal Clooney
There's the pitter patter of little feet in the Clooney household. The renowned lawyer and her husband recently welcomed a new furry friend to the family. They adopted a four-year-old Basset Hound mix from the San Gabriel Valley Humane Society. Millie joins their other rescue pup, a Cocker Spaniel named Louis.