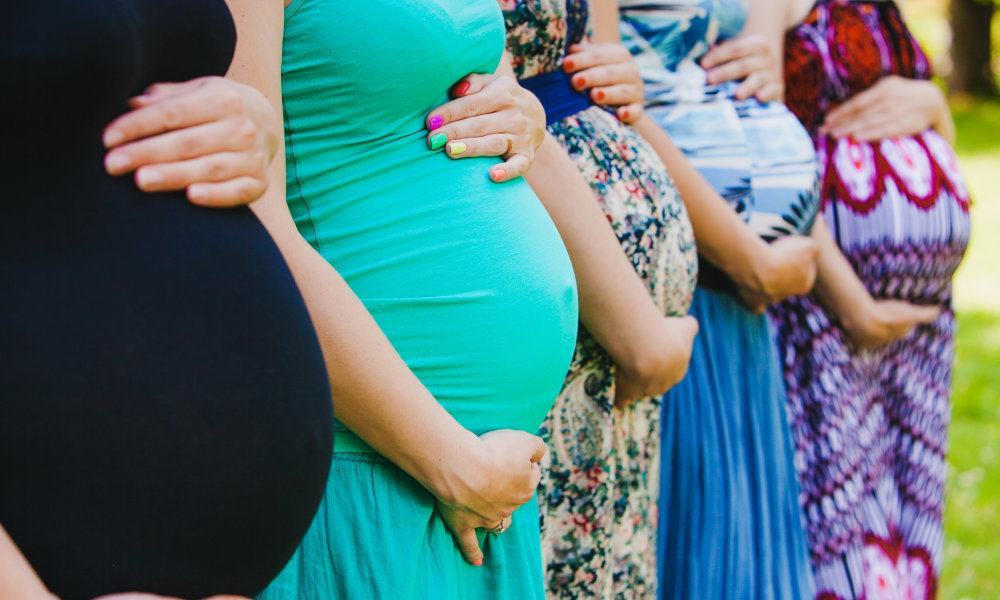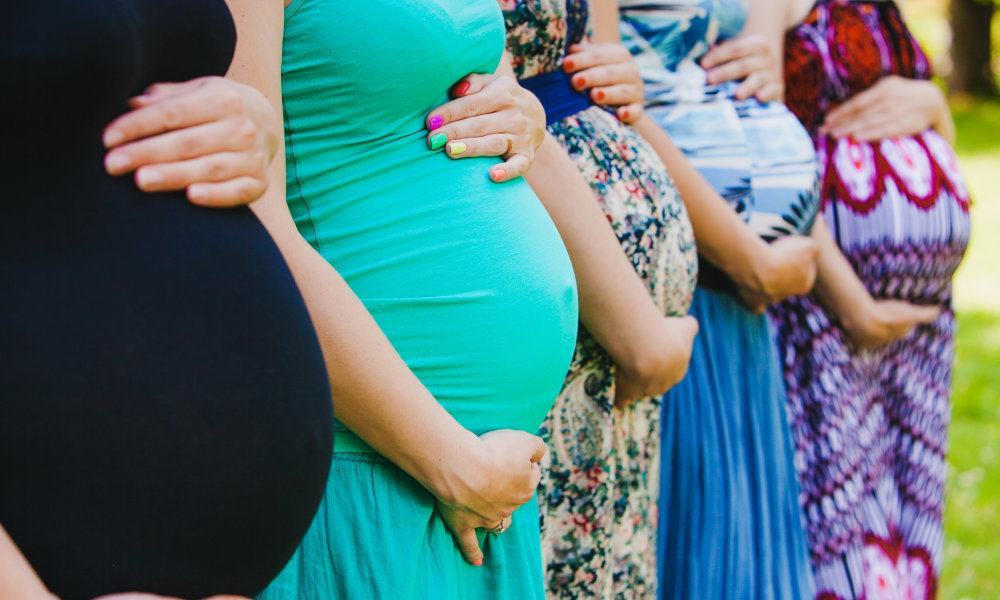 The stars seem to be multiplying in spades this year, it makes us wonder what's in the water in Hollywood? So many famous folks are newly pregnant, getting ready to deliver, or in various stages in between. Private as many celebrities are, they usually like to share their good news when it comes to starting or expanding their families, and their social media accounts are abuzz with belly bumps, bloatings and cravings posts. Here's a round-up of celebs who are expecting bundles of joy in 2016. There will no doubt be more announcements as the year progresses.
1. Anne Hathaway
Anne Hathaway is currently pregnant with her first child with her husband, Adam Shulman. She said in a 2013 interview: "Oh, my God. I want to be a mother, and I anticipate loving my children quite fiercely. I think about it all the time, though it's a silly thing to think about because the kind of mother I'll be depends on the kind of children I have. I can't wait to meet them." Speculation started going around that the 33-year-old was pregnant after being spotted with a bump, so she took it upon herself to post a pregnant bikini photo on Instagram. Speculation is that she is due sometime in June.
2. Jena Malone
Hunger Games star Jena Malone is expecting her first child with musician and photographer Ethan DeLorenzo. She announced the news with a sweet Instagram of her cradling her baby bump in a field, a photo that was actually taken by Ethan whom she called her "beautiful hearted baby daddy." She showed off her baby bump in person for the first time on the red carpet at the Sundance Film Festival.
3. Chrissy Teigen
Chrissy Teigen and John Legend are expecting their first child, a daughter that is due in the spring. Chrissy has been quite open throughout the pregnancy and the struggles she went through to get pregnant in the first place. Being open she's dealt with a lot of haters on Instagram, who she regularly confronts. Some have critiqued her food choices when she dared mention she had cravings for Fruity Pebbles, but she quickly went off on those "cereal shamers" and their unsolicited baby advice. Many of her "fans" were suggesting that she was carrying two or even three babies based on her size, but she shut down the rumors saying that she only "put one embryo in. I have ultrasounds every few days. I didn't announce at a week."
4. Kelly Clarkson
Kelly Clarkson announced her second pregnancy while on stage at an August concert in Los Angeles, saying: "I was not planning on announcing this. I'm totally pregnant again." She currently has a one-year-old daughter named River Rose with her husband Brandon Blackstock, and this time around they are expecting a boy. She seems to be feeling the pain this time around saying: "I'm familiar with all-day sickness. I have to get IVs and fluids because I get so dehydrated. It's really bad." But also that she gets to "pop out magical unicorns."
5. Tess Holliday
Plus sized model Tess Holliday is expecting a child with her partner Nick. She has one child aged ten from a previous relationship, and while this baby is an unexpected one, she is excited about it. It sounds like it will be really different than the first time around. "I'm really excited to be doing it again and have support, and be able to enjoy having a baby, because I couldn't last time."
6. Holly Madison
Former Hef girlfriend Holly Madison is expecting her second child with her husband Pasquale Rotella. The two married in 2013 and have one daughter named Rainbow Aurora Rotella, who is two. Holly has said she has a feeling this time around it's a boy but that Aurora is hoping for a sister. "She was the first person my husband and I told. She's rooting for a girl. I think she's going to be a good big sister. She's very caring and she loves playing with her baby dolls and taking care of the pets."
7. Emily Blunt and John Krasinski
Emily Blunt and John Krasinski are expecting their second child, after marrying in 2010 and giving birth to first daughter, Hazel, in 2014. The happy couple has shared some sweet words about parenting. On his first child John has said: "I had my daughter [and there was this] existential crack that happens to everybody in a different way — it's a mirror that you hold up to yourself and who you are and who you want to be. I think those are amazing, challenging moments. That you all of a sudden relate to your parents more, you relate to my brothers more, you relate to your friends more."
8. Ginnifer Goodwin and Josh Dallas
Actress Ginnifer Goodwin is expecting her second child with husband and Once Upon a Time costar Josh Dallas. Their first child, Oliver Finlay Dallas, was born last year. Josh has gushed over Ginnifer saying: "It's extraordinary because she is, literally, the greatest mother that I know. It's extraordinary to have your partner, who you've known all this time, blossom into this woman… who is so nurturing, so caring and just so cool. She's so cool and she's a cool mom. It's great." Ginnifer has said "We'll have as many [children] as the universe will grant us."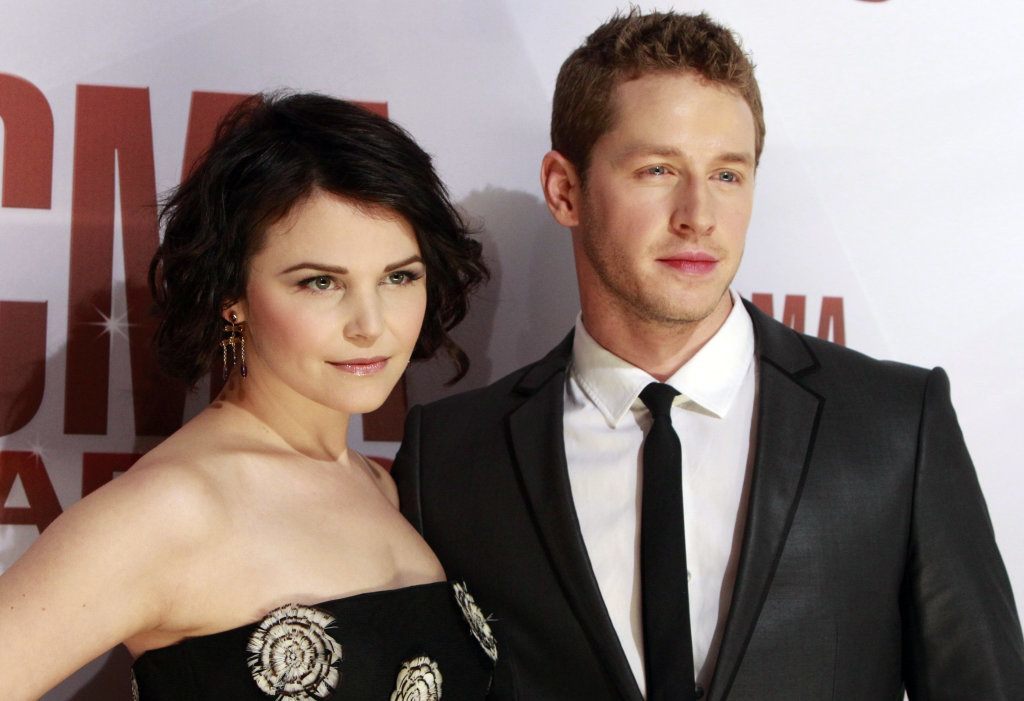 9. Cat Deeley
Dancing With the Stars host Cat Deeley is expecting her first child with her husband Patrick Kielty. Cat and Patrick married in secret when they tied the knot three years ago, but she made her pregnancy announcement public when she shared the news on Twitter.
Exciting news…. Paddy and I are so happy to be expecting our first child in the Spring….. Lucky us.

— Cat Deeley (@catdeeley) September 3, 2015
Patrick was recently asked when the two were planning on having children but he played it coy. "I don't know. I generally find that when joy like that comes along, it's a surprise."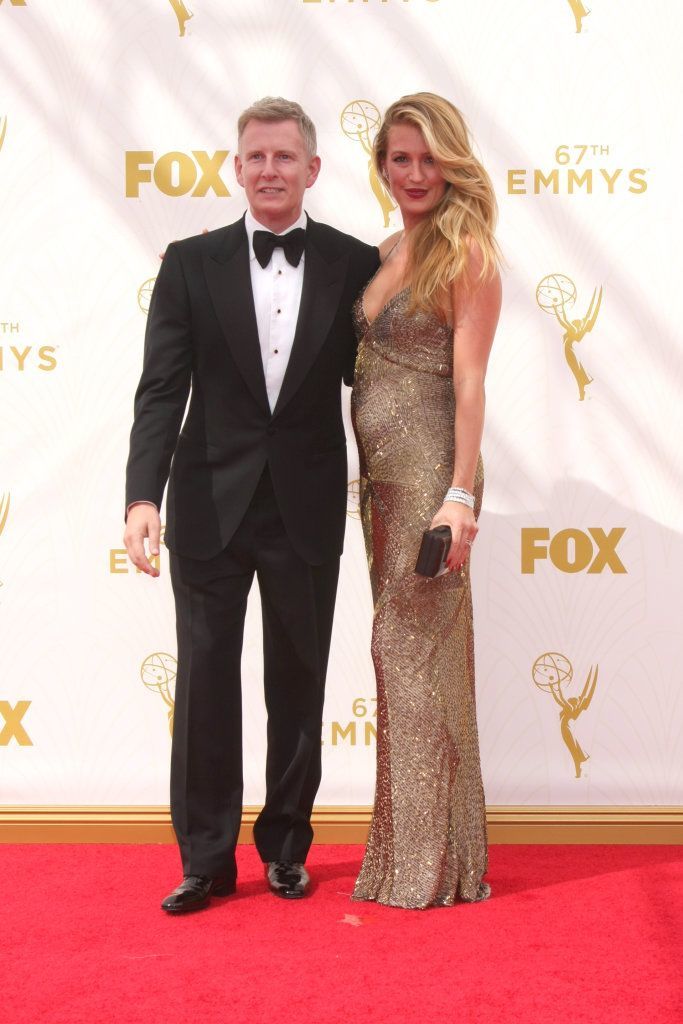 10. Jessica Capshaw
Grey's Anatomy star Jessica Capshaw is getting ready to welcome her fourth child with husband Christopher Gavigan. The two are already parents to Luke, Eve and Poppy, all who under the age of seven. She annonced the news on Instagram in Decemember, saying: "The holidays have certainly arrived…All of our lives are being added to by the lights, music and the cheer!! This year our family has reason to further broaden our smile…baby number four is on the way!! I am a lucky, lucky girl."
11. Morena Baccarin and Ben McKenzie
Actor Ben McKenzie is expecting a child with his girlfriend and Gotham co-star Morena Baccarin. Morena has another child with her estranged husband Austin Chick, and the two were not yet separated when Morena and Ben conceived, so things might be a little complicated at the moment. However Morena has stated that she is "in a new committed relationship. I am planning to re-marry."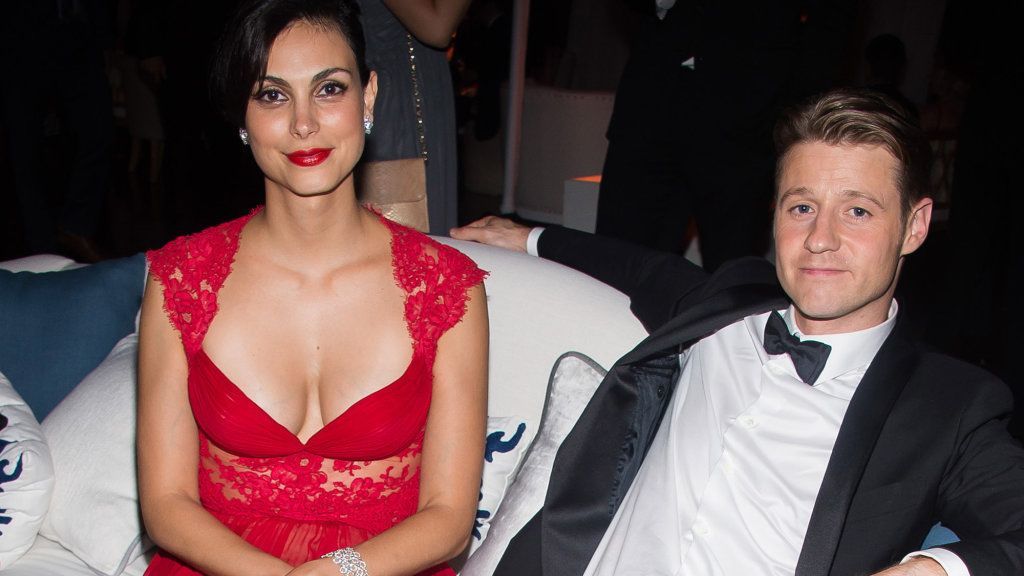 12. Jamie Dornan
Jamie Dornan and his wife Amelia Warner are expecting their second child. Their first daughter, Dulcie, was born in 2013. The news of their first child didn't break until after the baby was born, so they seem to be being slightly less secretive about things this time around. Jamie has said: "I mean, we live a pretty quiet life. My wife [Amelia] and I and our baby…we're not massively aware of it, we just go about our day. We're not chased down the street or anything."
13. Lisa Ling
Journalist Lisa Ling is expecting her second child with husband Paul Song. Their first child, now two-year-old Jett, was totally unexpected for the couple. "We weren't trying. My travel schedule is erratic, and I only saw Paul once a month, so it was a shock. We had considered adoption, but we got very lucky. We believe this is the child we were supposed to have." Apparently the couple is supposed to have at least two! Lisa has been open about the struggles of balancing her career and motherhood. "I hope one day that my daughter feels proud of me and my work."
14. Chelsea Clinton
Chelsea Clinton announced the news of her second pregnancy via Twitter, which included a sweet photo of her one-year-old daughter Charlotte reading a 'big sister' book.
Next summer, Charlotte is going to be a big sister! Feeling very blessed & grateful this holiday season. pic.twitter.com/gpCGqcmeCq

— Chelsea Clinton (@ChelseaClinton) December 21, 2015
Her parents also responded via social media, too. Former president Bill Clinton said: "Christmas comes early! @HillaryClinton and I are thrilled for Chelsea, Marc and Charlotte's growing family in 2016!"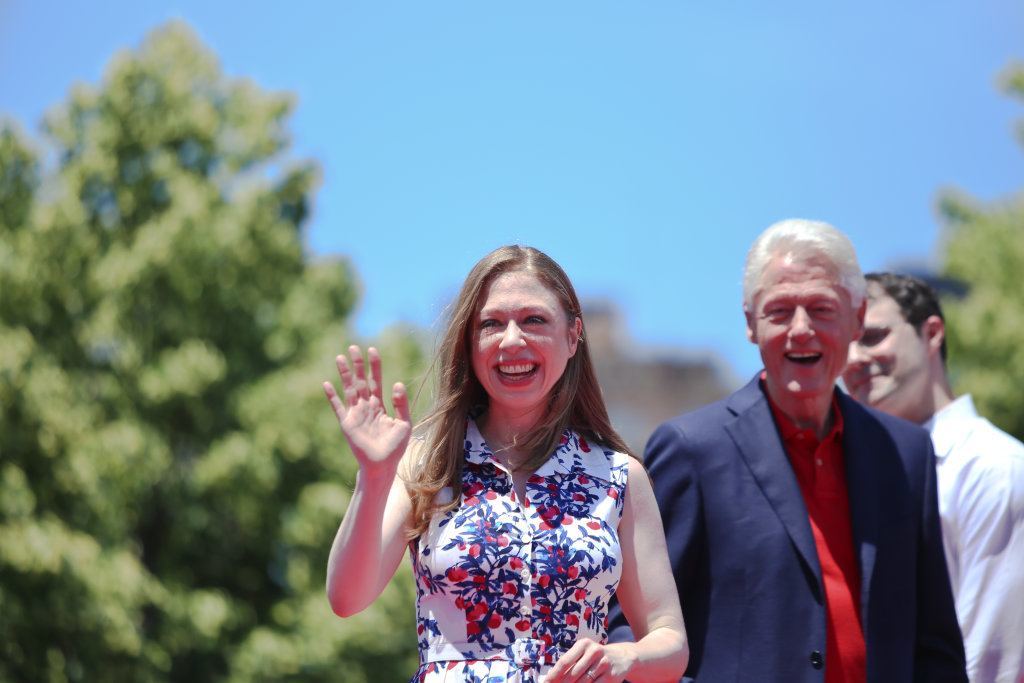 15. Heather Morris
Glee star Heather Morris is expecting her second child with her Taylor Hubble. It will be the second boy for the couple, who welcomed Elijah in 2013. Heather has spoken out about how serious she takes her family life. When the couple starting dating she said: "I want to marry him so bad. That's what I really care about. I want to marry Taylor and have kids with him. I love acting but if it affects my relationship then I won't continue doing it."