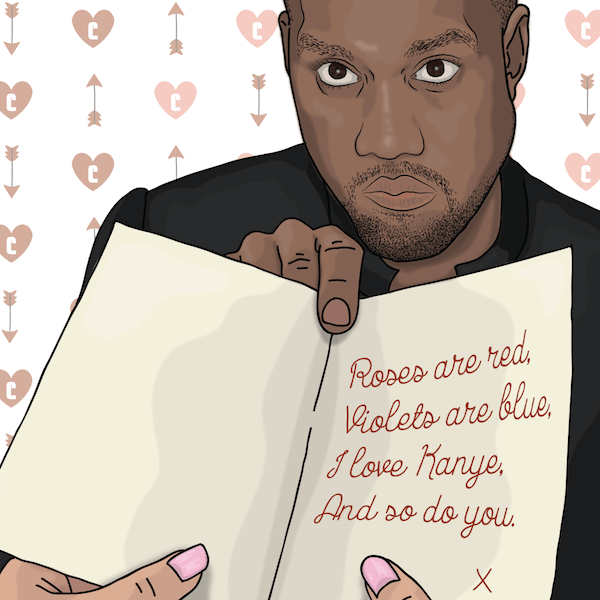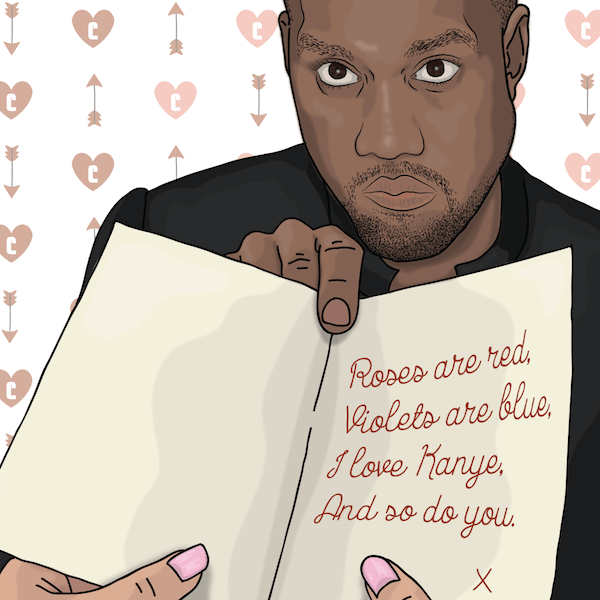 Kanye West is the self-appointed spokesperson of "artistry", he might as well be the spokesperson of love, too. Someone who adores himself as much as he does ought to know a thing or two about romance, right? No gal could resist words of affection from that pouty hip-hop ego. If you want to woo your woman this Valentines Day, take your cue from Kanye. Here are a set of hilarious cards that express heartwarming Valentine's Day sentiments in true Kanye style. Kudos to Oli Holmes for creating this set of printable cards from Complex featuring lyrics, quotes and puns from Yeezus himself. This February 14th, sit back and let Kanye make your Valentine swoon.
1. Be Still My Heart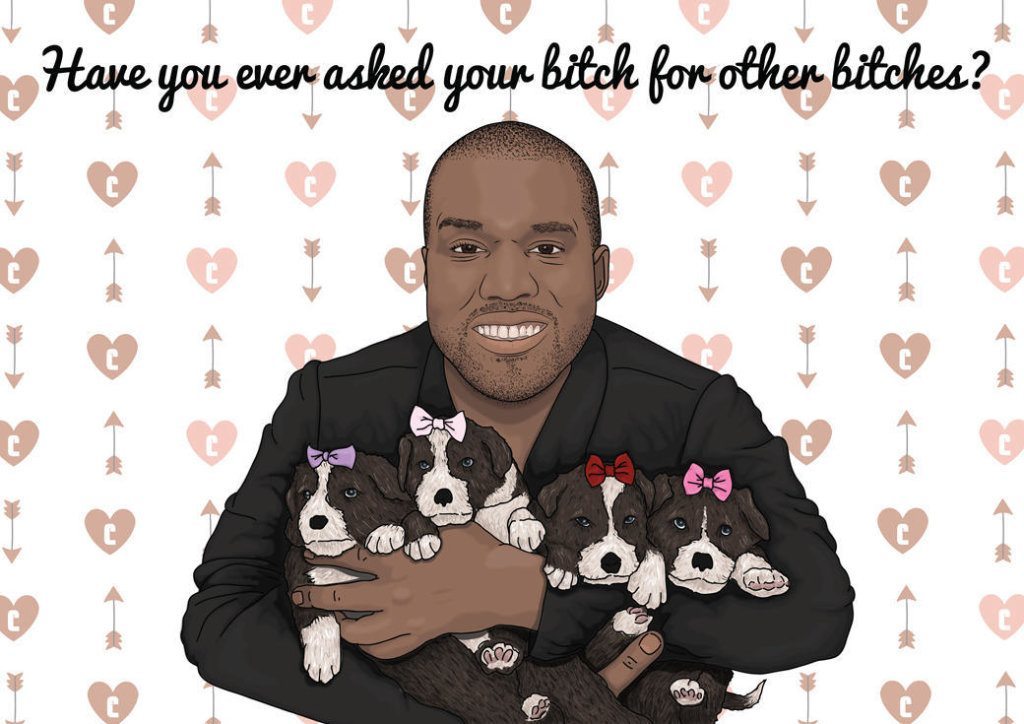 2. That's Love in a Nutshell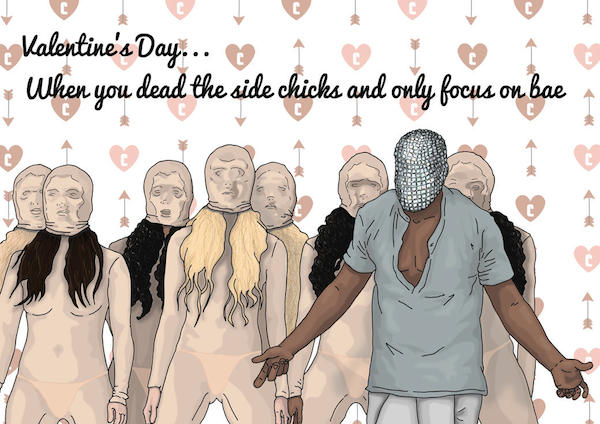 3. She'll Be Putty in Your Hands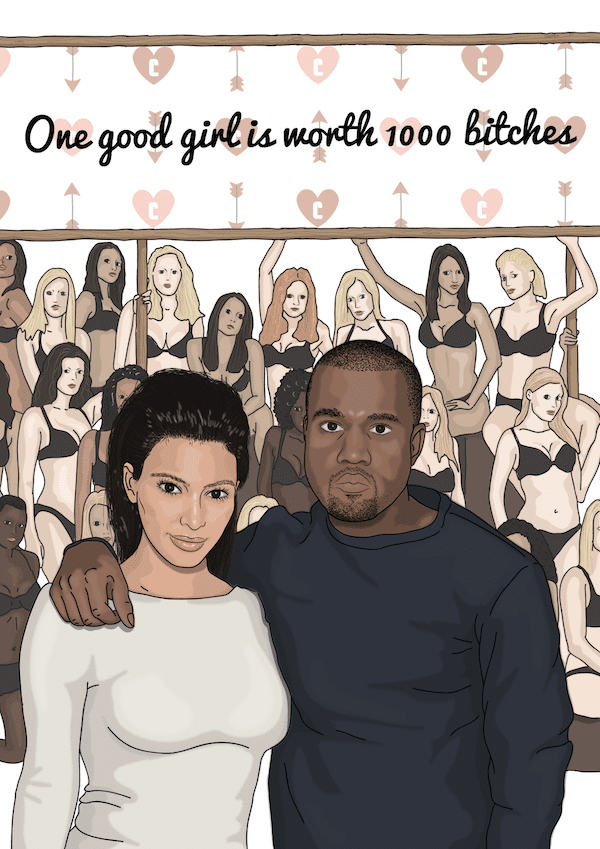 4. True Love Never Needs to Smile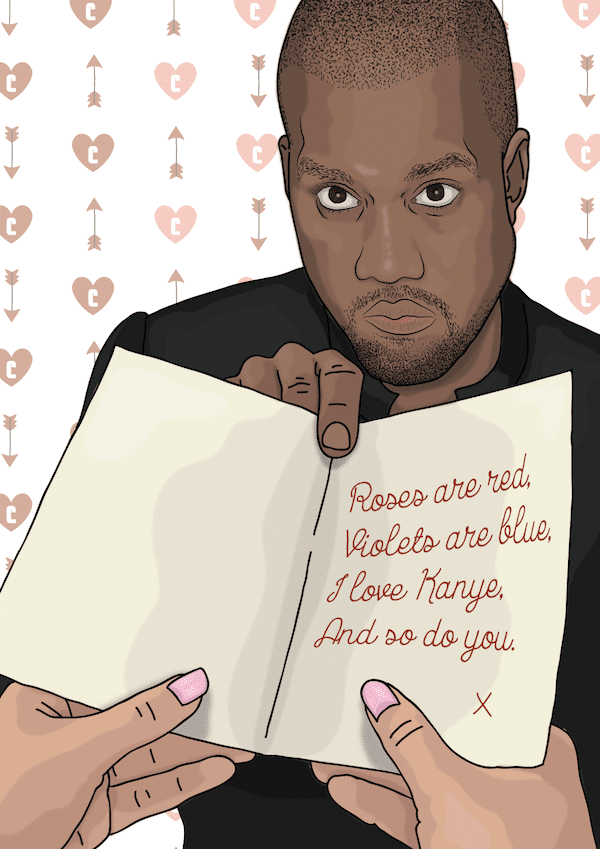 5. Kanye Can Do No Wrong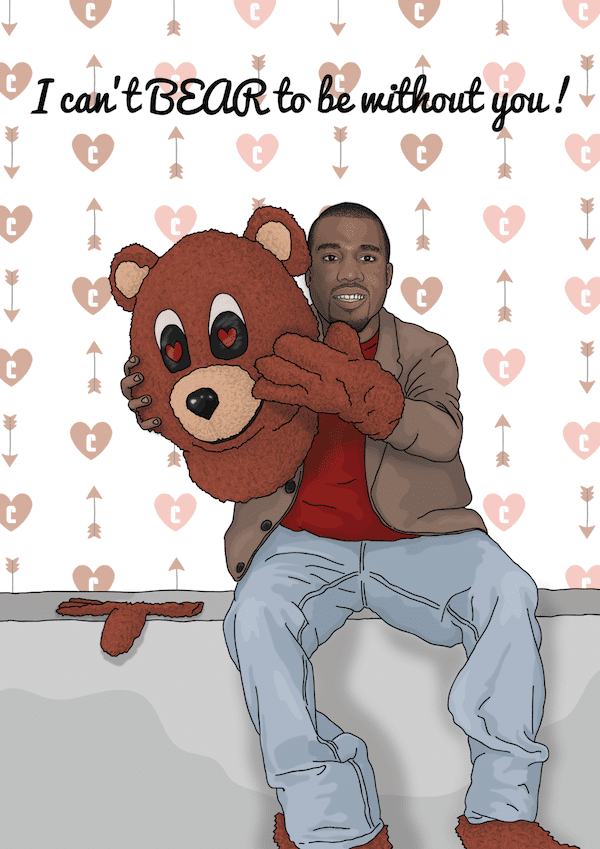 6. That Kim's a Lucky Girl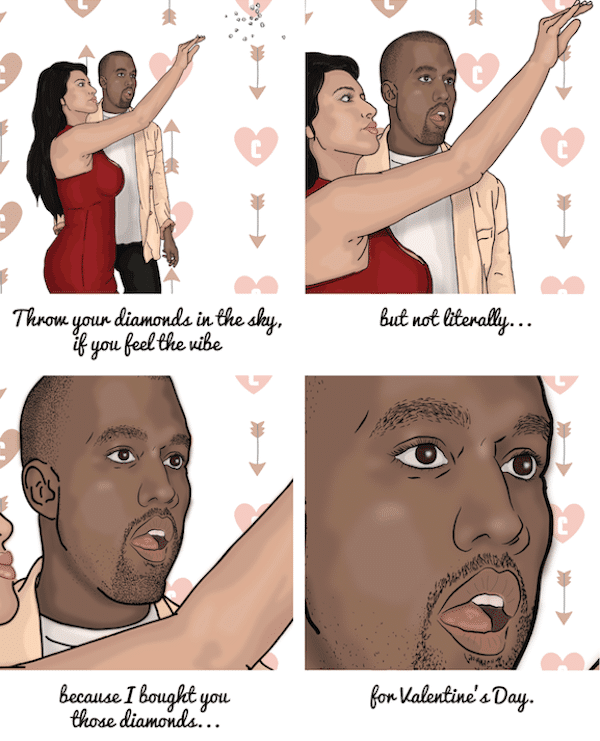 7. Could Beck Come Up With Something This Poetic?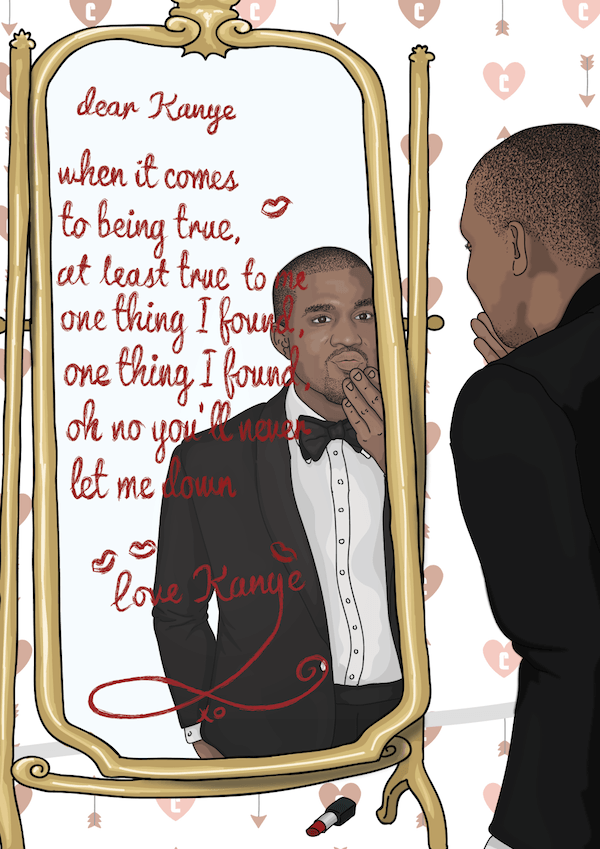 8. Kanye Hearts Himself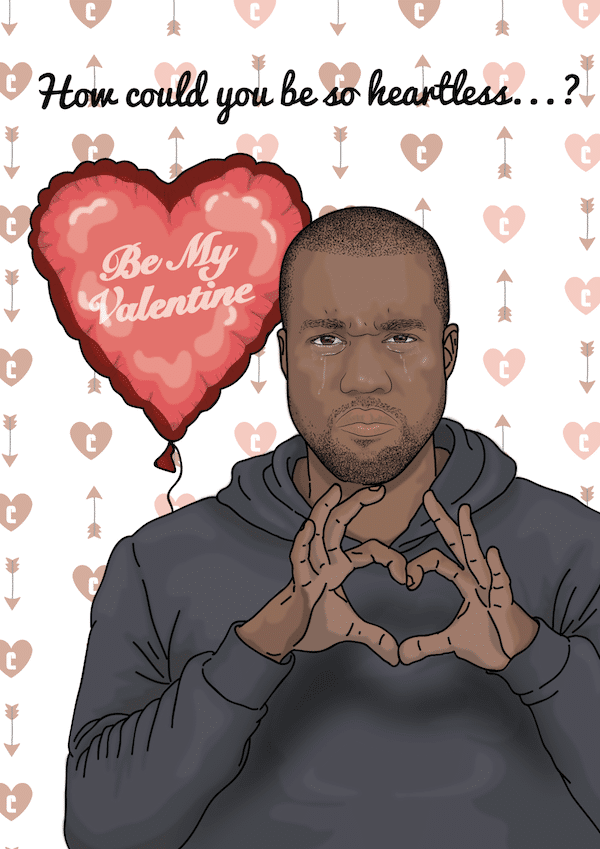 9. Oh, Yeezus