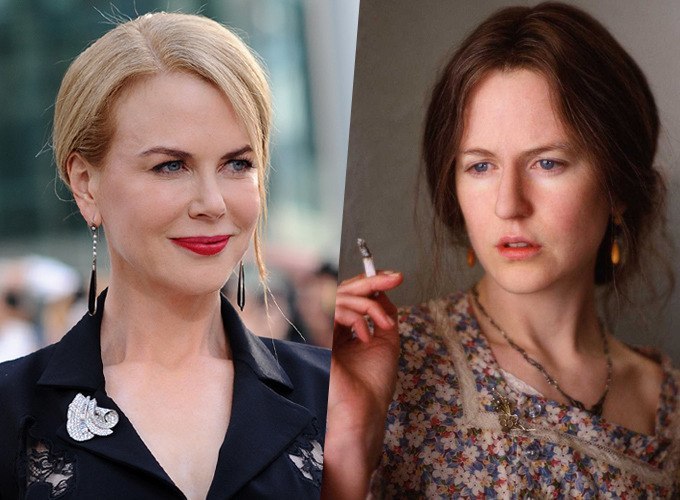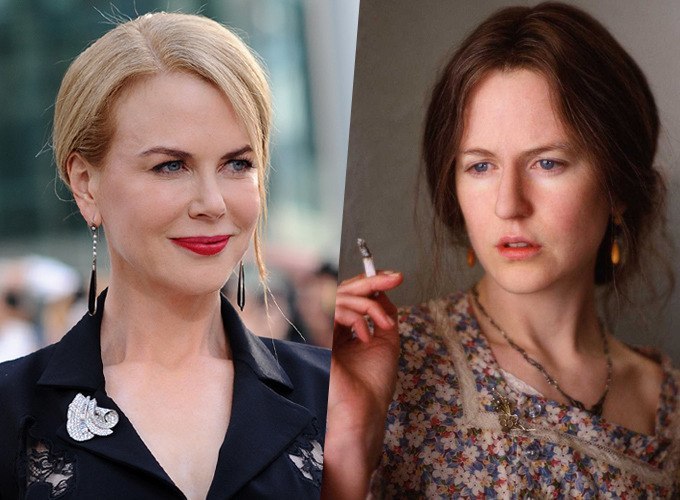 Some award-winning actors take months or even years to prepare for certain roles. This is to ensure that the character they are portraying is accurately and genuinely depicted. These ten Oscar winners prove that the Academy is obsessed with appearances, as all have gone through dramatic physical transformations to achieve recognition.
1. Robert DeNiro
Robert DeNiro showed tremendous dedication playing iconic boxer Jake LaMotta in 1980's Raging Bull. To prepare for the role, DeNiro trained with Lamotta himself, packing on pounds of muscle. He even competed in three different boxing matches. Then, to portray LaMotta in his later years, DeNiro gained an additional 60 pounds of flab. DeNiro admitted that the drastic weight changes gave him rashes and breathing problems, but he did walk away with the Oscar for Best Actor that year.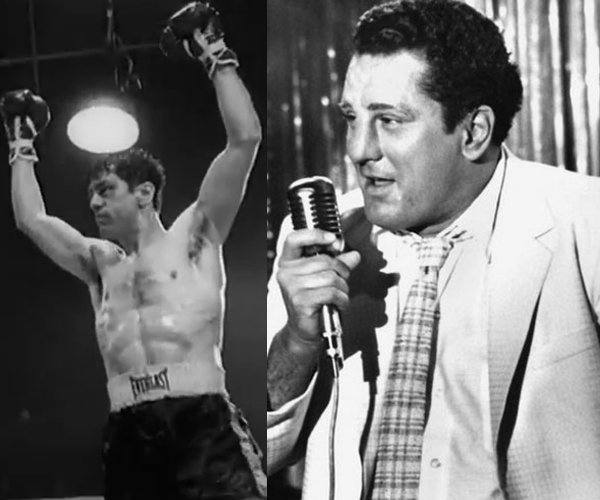 2. Hilary Swank
Hilary Swank played Brandon Teena, a transgendered teen, in the heart-wrenching film, Boys Don't Cry. To prepare for the role, Swank spent weeks researching stories of transgender teens and adults and even lived as a man for one month, cutting off her hair, putting socks down her pants and strapping down her chest. Swank's sincere commitment to the role earned her the Oscar for Best Actress in 1999.
3. Nicole Kidman
Many moviegoers did not even realize that Nicole Kidman starred in the 2002 film, The Hours. The Australian beauty admits that she spent hours in the makeup chair to become the homely novelist Virginia Woolf. Kidman says she even became a smoker of roll-your-own cigarettes and learned to write with her right hand to prepare for the role. Kidman states that by the start of filming, she was "walking differently, talking differently, thinking differently, my whole demeanor was different." Kidman's preparations paid off as she won the Oscar for Best Actress that year.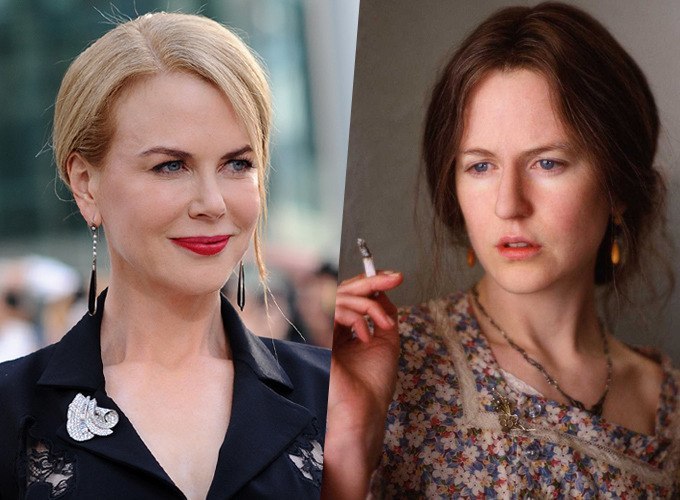 4. Charlize Theron
The tall, slender South African beauty was barely recognizable in the 2003 film, Monster. Theron gained 30 pounds, wore prosthetic teeth, and piled on the make-up to play Floridian prostitute, Aileen Wuornos. The dramatic transformation was very time consuming, but Theron took home the Oscar for Best Actress that year for her powerful performance.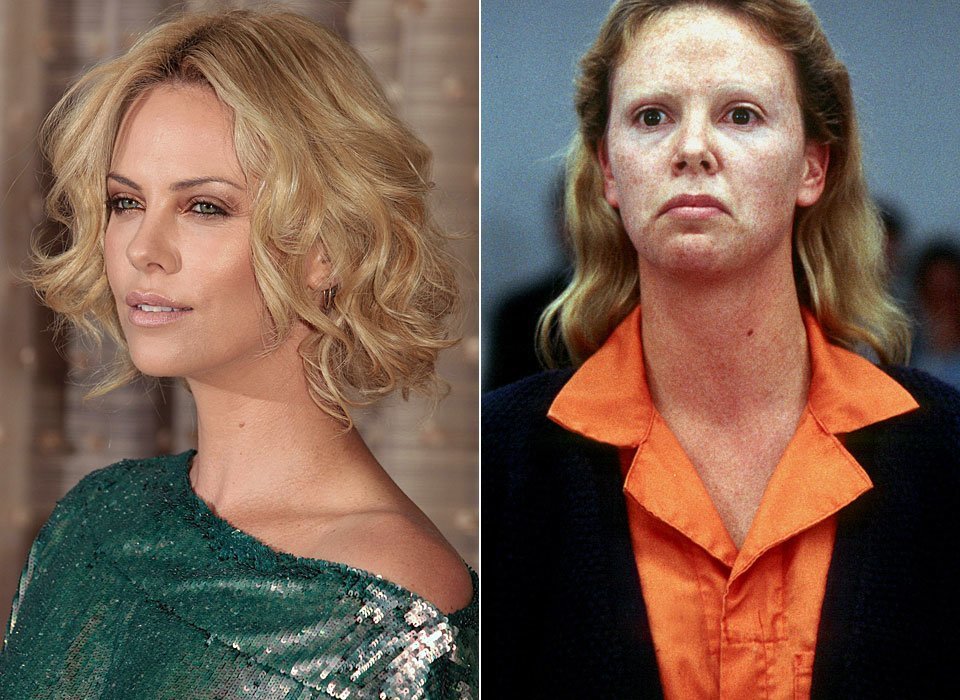 5. George Clooney
George Clooney underwent a dramatic transformation to play CIA Agent Bob Barnes in the political thriller, Syriana in 2005. Clooney cut back his hairline, gained 35 lbs. and grew a bushy beard for the role. He ultimately landed the Academy Award for Best Supporting Actor in 2006.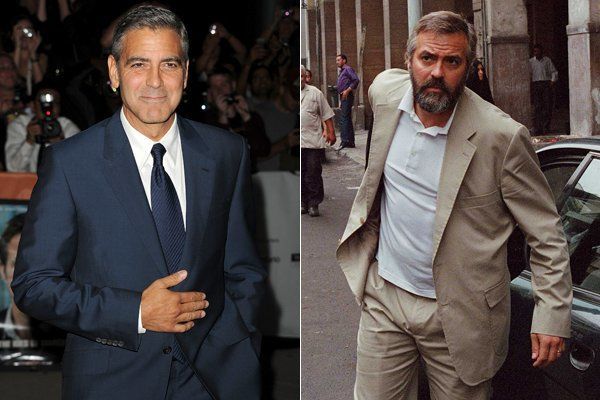 6. Helen Mirren
Helen Mirren played Queen Elizabeth II in the 2006 British historical drama, The Queen. The film depicted the British Royal Family's response to the death of Princess Diana of Wales. Helen Mirren admits that aside from spending time in the make-up chair, the transformation process involved studying Queen Elizabeth's mannerisms and habits. Mirren said, "the voice was terribly important. I studied a great deal of film just to watch her: the way she walks, the way she holds her head, what she does with her hands, exactly where the handbag is held." Mirren's portrayal was astoundingly accurate and she nabbed the 2006 Oscar for Best Actress.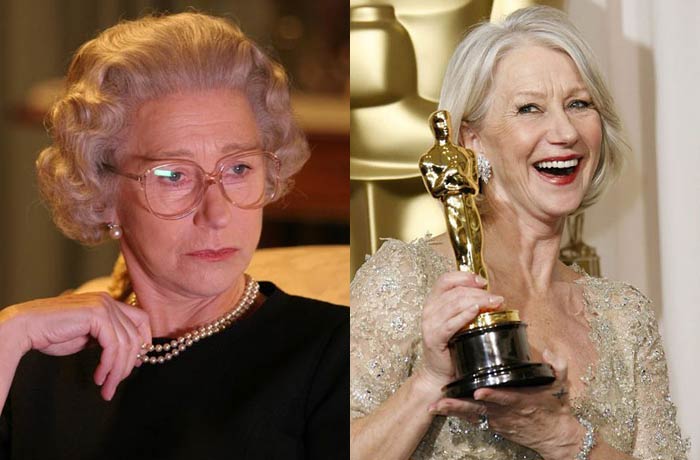 7. Natalie Portman
The naturally slender Portman dropped over 20 pounds for her role as a professional ballerina in the award-winning film, Black Swan . Portman said that to prepare for the role, she underwent strength training and a grueling ballet regime beginning a year before filming. Portman notes that she was "really, really" tiny, but felt it was necessary to commit to the role. Portman was awarded the Oscar in 2010 for Best Actress.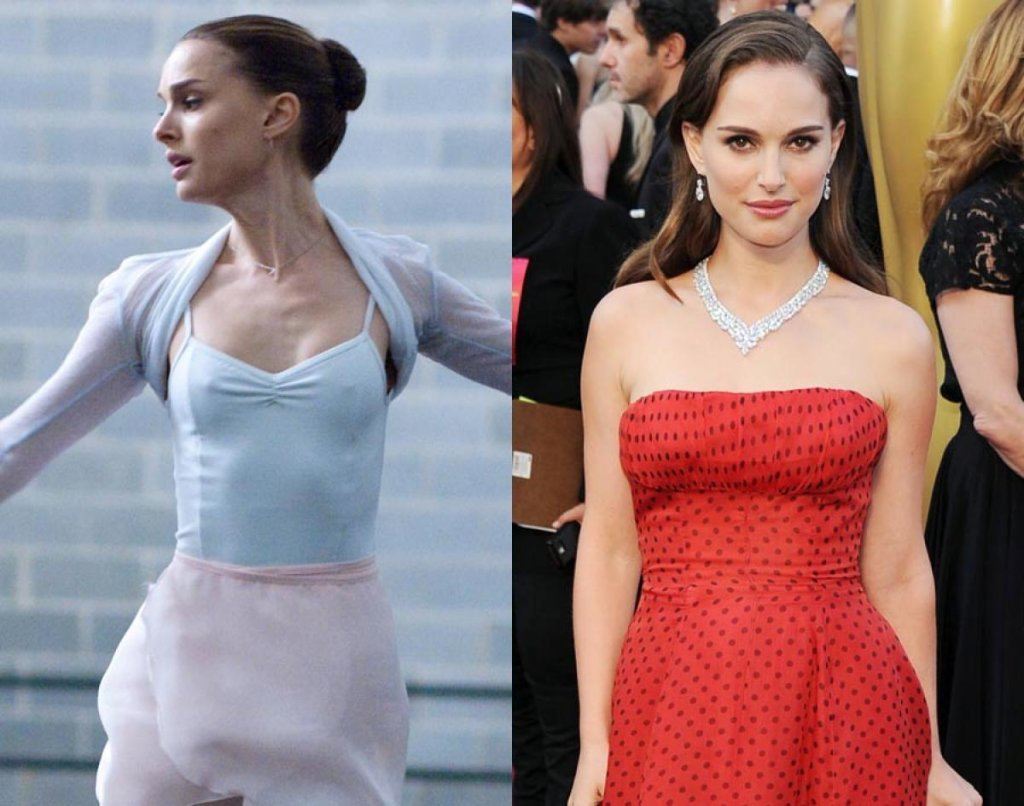 8. Daniel-Day Lewis
Daniel Day-Lewis spent over a year preparing for his role in 2012's Lincoln. Day-Lewis admits that he felt very connected to the iconic president after doing extensive research through photos, novels, and biographies. He also practiced and perfected Lincoln's high-pitched voice for many months. Day-Lewis commented on his transformation saying, "Without sounding unhinged, I know I'm not Abraham Lincoln. I'm aware of that. But the truth is the entire game is about creating an illusion, and for whatever reason, and mad as it may sound, some part of me can allow myself to believe for a period for time without questioning, and that's the trick." His unending dedication to the film role earned him the Academy Award that year.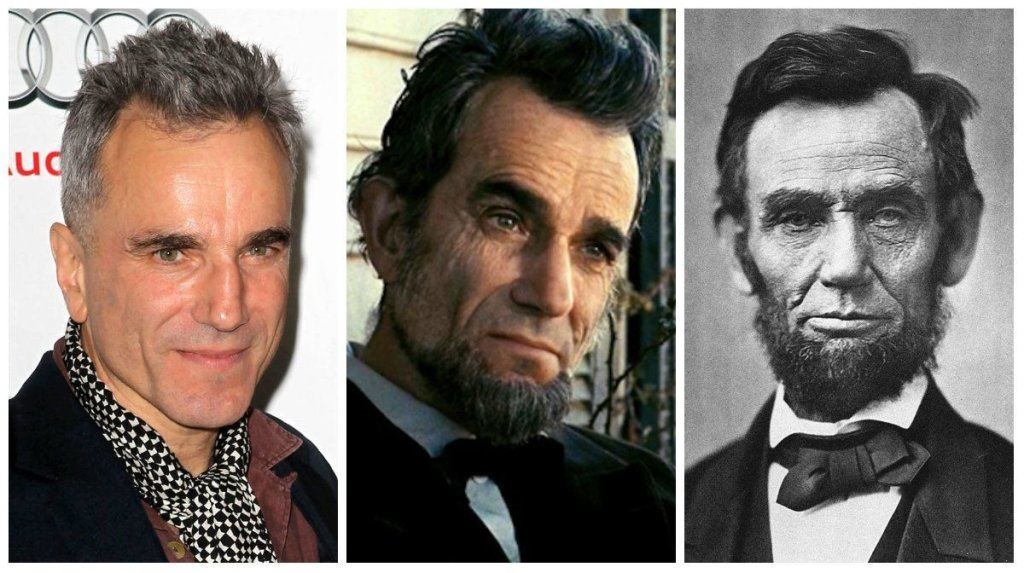 9. Matthew McConaughey
Matthew McConuaghey underwent a very dramatic transformation to play electrician and AIDs patient Ron Woodroof, in 2013's Dallas Buyers Club. McConaughey dropped nearly 40 lbs. for the role, admitting to eating only two egg whites, a bit of chicken, a small pudding and two Diet Cokes a day, for three or four months. The Texan native won both the Golden Globe and the Academy Award that year, proving again that the Academy is obsessed with appearances.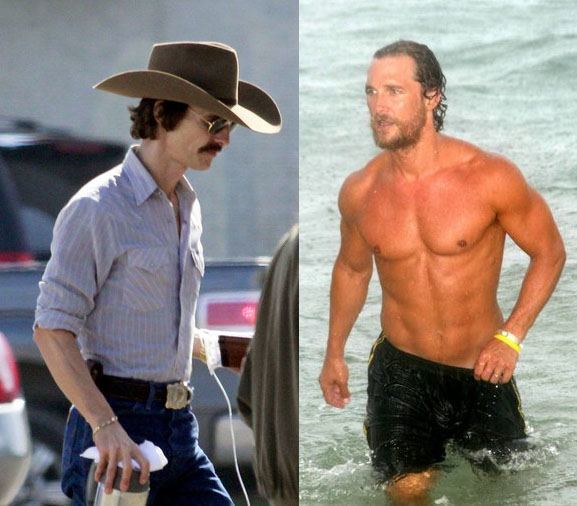 10. Eddie Redmayne
The 33-year old actor portrayed physicist Stephen Hawking in the 2014 film, The Theory of Everything. Redmayne admits that he went through a rigorous physical and emotional process to encapsulate Hawking. Redmayne says he attended weekly ALS clinics where he met and talked with patients. He also worked with a dancer-choreographer three days a week, three to four hours a day, to teach his body how to render each stage of Hawking's physical decline. Dramatic makeup and the use of prosthetics allowed Redmayne to portray Hawking accurately over time, as the disease transformed him physically. Redmayne won the 2014 Academy Award for his outstanding performance.