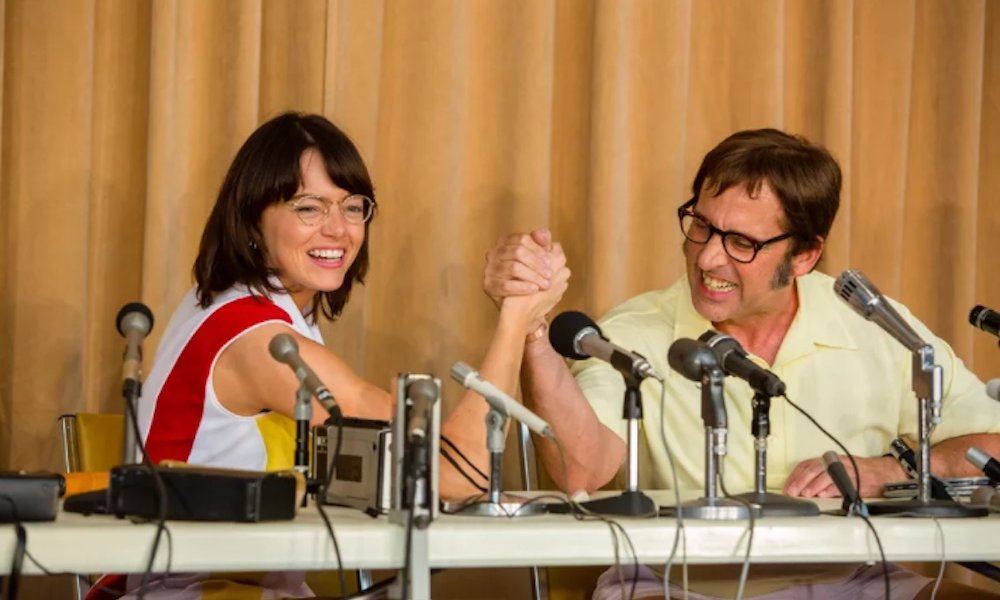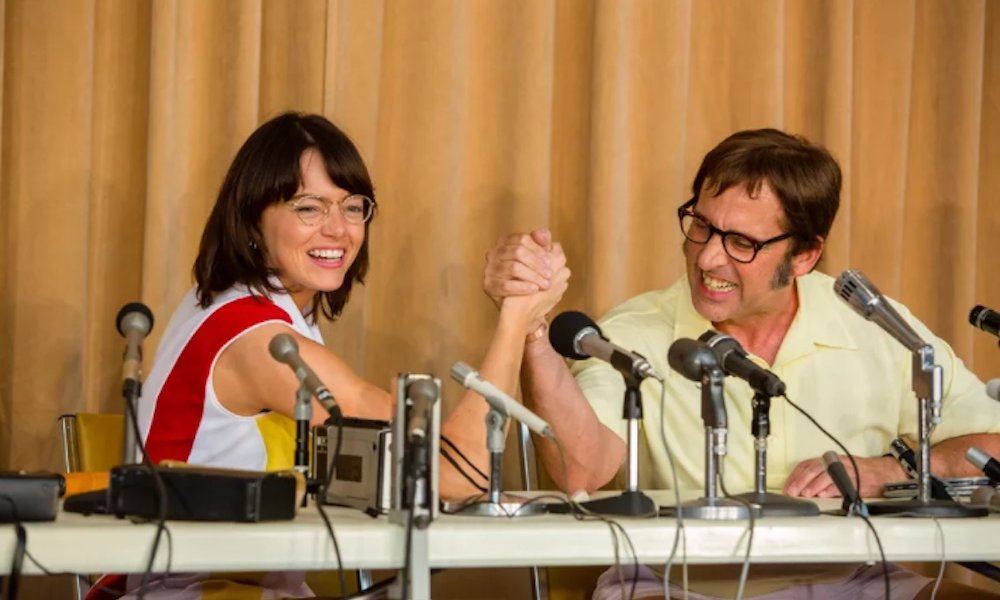 On September 20, 1973, millions of viewers tuned in to watch the tennis match between Bobby Riggs and Billie Jean King. But this wasn't just any matchup. This was a battle that set the wheels in motion towards women's liberation and social change. The incidents leading up to the match, as well as the aftermath, have been documented in the film, Battle of the Sexes, starring Emma Stone as King and Steve Carell as Riggs.
On September 22, 2017, the film was released in select theaters before its official nationwide release on September 29th. If you're looking for a sports film that touches on subjects that go much deeper than the world of tennis, here are 10 reasons to go watch Battle of the Sexes.
1. The Matchup Included Similar Rallies
Directors Jonathan Dayton and Valerie Faris tried to keep the film as accurate as possible – right down to the matchup's rallies. They watched a 10-minute video of the real plays that Billie Jean King and Bobby Riggs wanted to be included in the film. Emma Stone and Steve Carell then trained with an instructor to learn those similar plays and sequences.