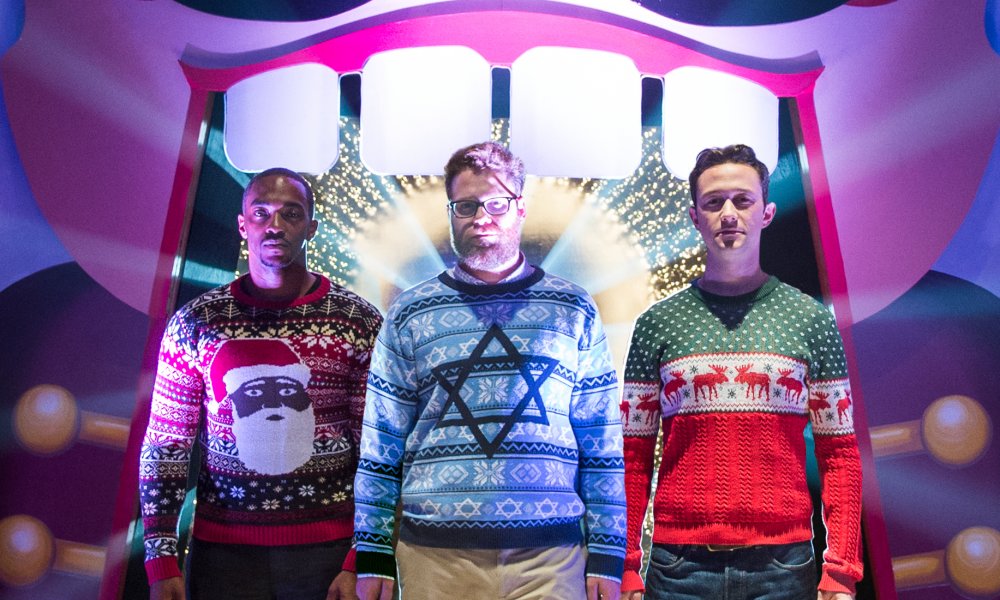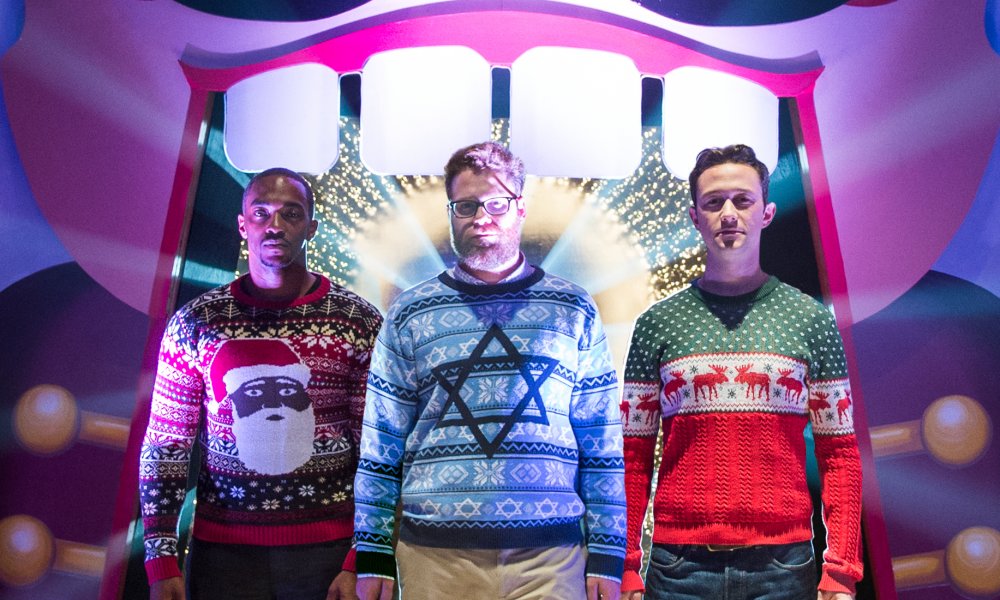 What would Christmas be without all of the great movies that focus on it? Many families include their favorite films in their annual yuletide festivities. Popular choices include It's a Wonderful Life, Miracle on 34th Street, and White Christmas. However, if you find yourself lumped in with the people who want to projectile vomit when watching these sappy films, maybe you need some Christmas movies with a little more edge. The following list of 12 movies pack in just enough expletives, vulgarity, and violence to get you through the overt cheeriness of the holidays.
1. 'Bad Moms Christmas'
In this sequel to the 2016 raunch-fest Bad Moms, Mila Kunis, Kristen Bell, and Kathryn Hahn return to take on the trials and tribulations of motherhood during the holiday season. Not only do these moms have to deal with the hustle and bustle of Christmas, but also put up with visits from their own matriarchs, Christine Baranski, Cheryl Hines, and Susan Sarandon. While critics were not onboard with this Christmas film, fans of Bad Moms loved the R-rated take on the holidays.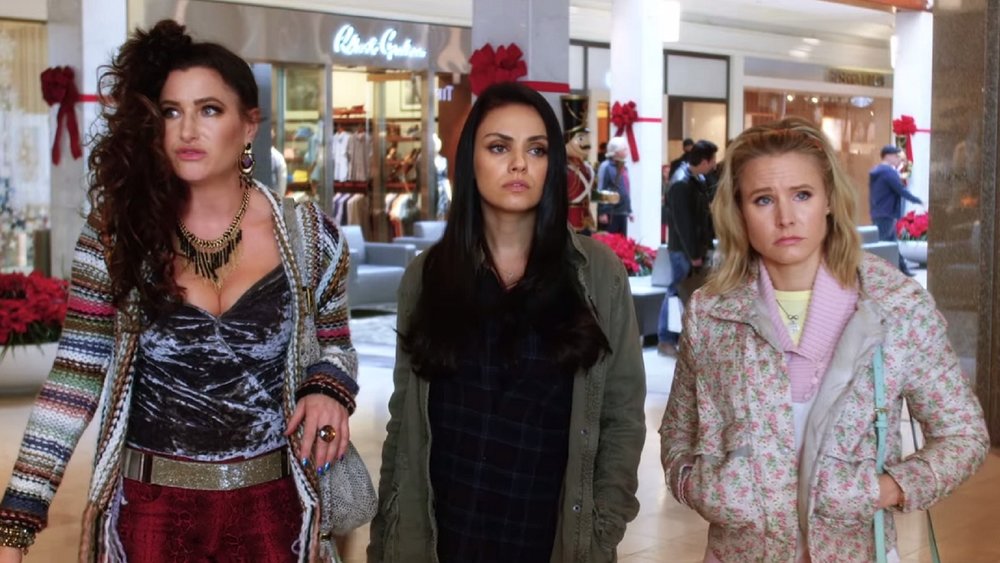 2. 'Bad Santa'
Billy Bob Thornton is the best at being the absolute worst mall Santa Claus in the history of the treasured holiday tradition. He drinks so much he urinates on himself, he falls asleep in his chair, he curses, he yells, and that's all on a good day at work. This dark comedy is a sickeningly funny look at a desperate man who robs department stores on Christmas and drinks away his earnings until the next holiday season arrives. If this movie were a person, it would get an entire coal mine from Santa Claus for being so naughty.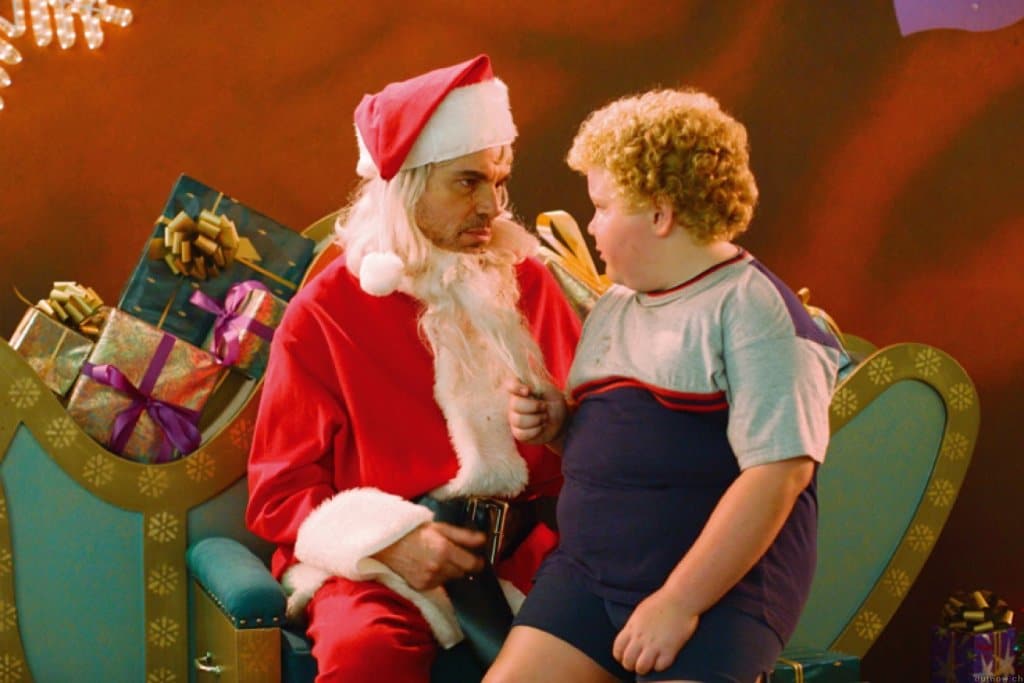 3. 'Kiss Kiss Bang Bang'
Like so many of Shane Black movies, this neo-noir black comedy crime movie is set during Christmas. However, all the trees and lights don't offset all of the violence and mayhem. Robert Downey, Jr., Val Kilmer, Michelle Monaghan, and Corbin Bernsen lead the cast into the dark underbelly of Los Angeles amidst the chaos of a murder conspiracy. If you're looking for a heartwarming Christmas, this absolutely is not it, but that does not mean Kiss Kiss Bang Bang isn't a fun holiday watch.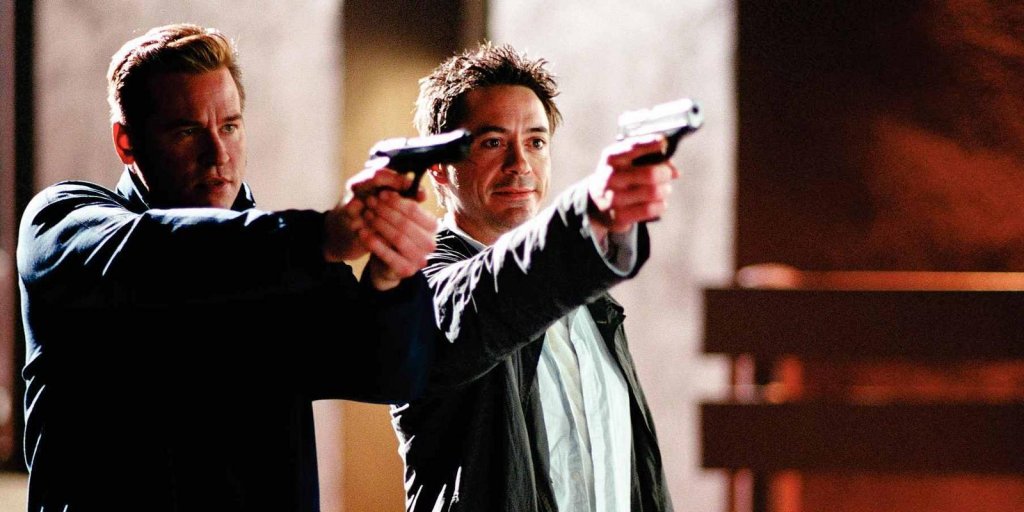 4. 'Office Christmas Party'
When the local branch of a major corporation faces major layoffs and budget cuts, the manager (T.J.Miller) and chief technology officer (Jason Bateman) host a holiday party to win the business of a big new client that could save everyone's jobs. Of course, the wholesome Christmas event that was originally planned goes off the rails and anarchy ensues. Even though critics did not love Office Christmas Party, audiences earned this movie a worldwide total of $114.5 million.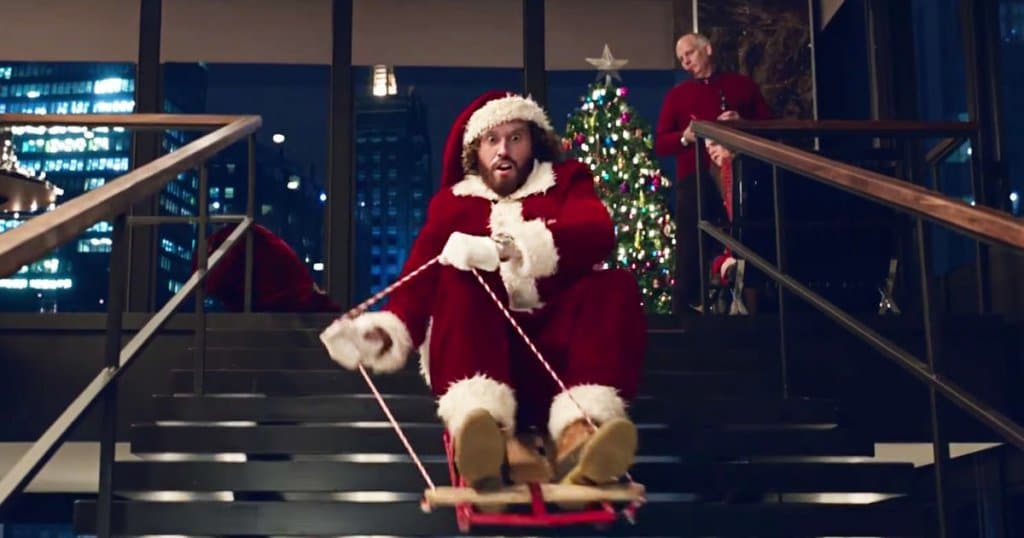 5. 'The Night Before'
Lifelong friends Ethan (Joseph Gordon-Levitt), Isaac (Seth Rogen), and Chris (Anthony Mackie) have spent every Christmas Eve for the past decade celebrating the holidays together. Legend has it that the ultimate Christmas party, an invite-only event called the Nutcracker Ball, takes place every year in New York City. During the trio's last Christmas Eve celebration before Isaac becomes a father, they attempt to find the party in the most debauched and depraved ways imaginable. Not without its sweet moments, The Night Before is certainly not a Christmas movie to watch with your 90-year-old relatives.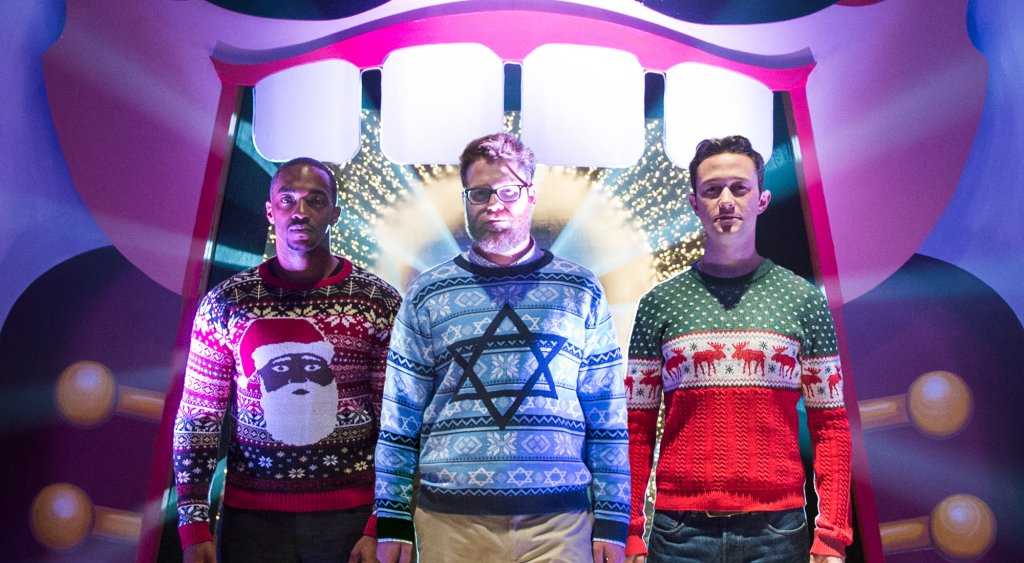 6. 'Fred Claus'
When St. Nick's bitter older brother, Fred Claus (played by Vince Vaughn), shows up at the North Pole in need of some fast cash, family drama, snowball fights, and dancing elves set annual production plans off course. Santa Claus (played by Paul Giamatti) must also deal with the presence of a corporate entity (played by Kevin Spacey) who threatens to shut operations down at the North Pole and outsource them to the cheaper South Pole. The stressful situation is only exacerbated by the Claus mother, portrayed by Kathy Bates, who spares no expense at offering her critiques freely.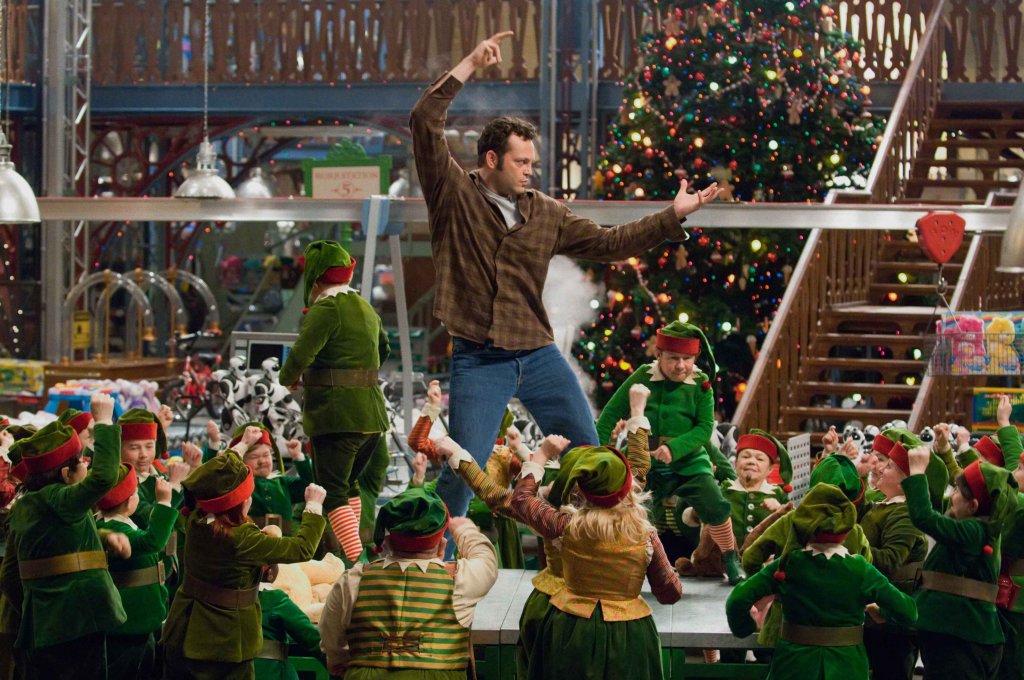 7. 'A Christmas Story'
While not particularly popular when initially released in 1983, A Christmas Story has become a holiday tradition in recent years. Based on material from two of Jean Shepherd's books, this movie follows the trials and tribulations of poor little Ralphie Parker, a nine-year-old who wants one thing for Christmas: a Red Ryder Carbine Action 200-shot Range Model air rifle. What sounds like a charming tale is actually filled with the angry swearing of a dad who cannot fix the family furnace and schoolyard bullying.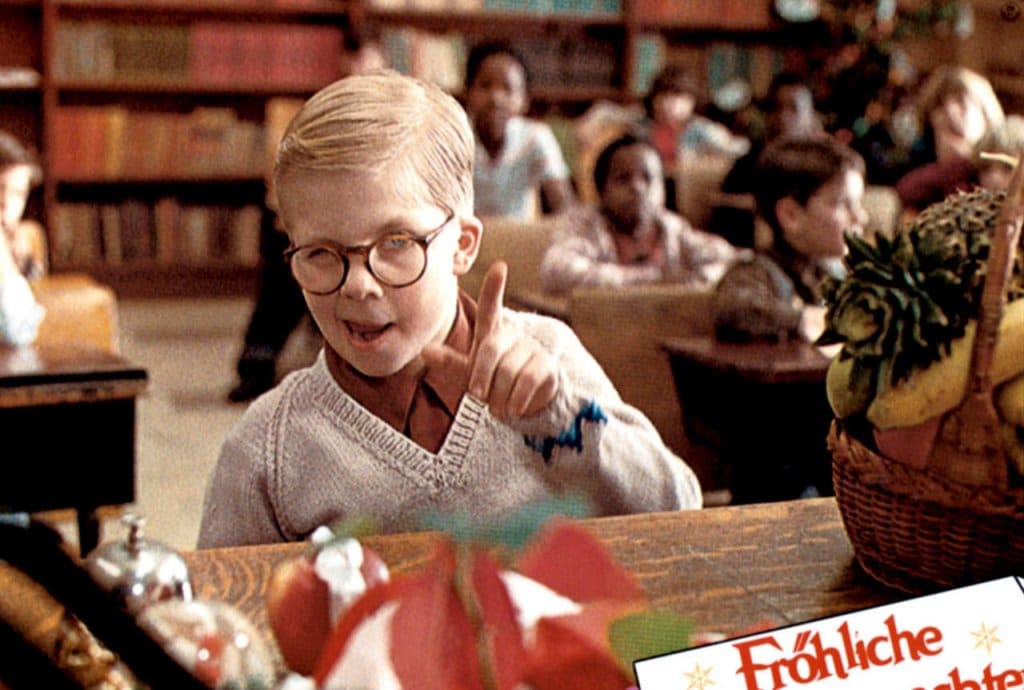 8. 'Lethal Weapon'
Filmed on location in Los Angeles, the filmmakers convinced Hollywood city officials to hang Christmas decorations on Hollywood Boulevard several months before the holiday to shoot scenes from the beloved buddy cop movie Lethal Weapon. Martin Riggs (Mel Gibson) and Roger Murtaugh (Danny Glover) wreak lawful police havoc on L.A. while attempting to take down Shadow Company, a heroin-smuggling operation during the holiday season. Packed with gunfights, explosions, car chases, and hand-to-hand combat, nothing quite says Christmas like Lethal Weapon.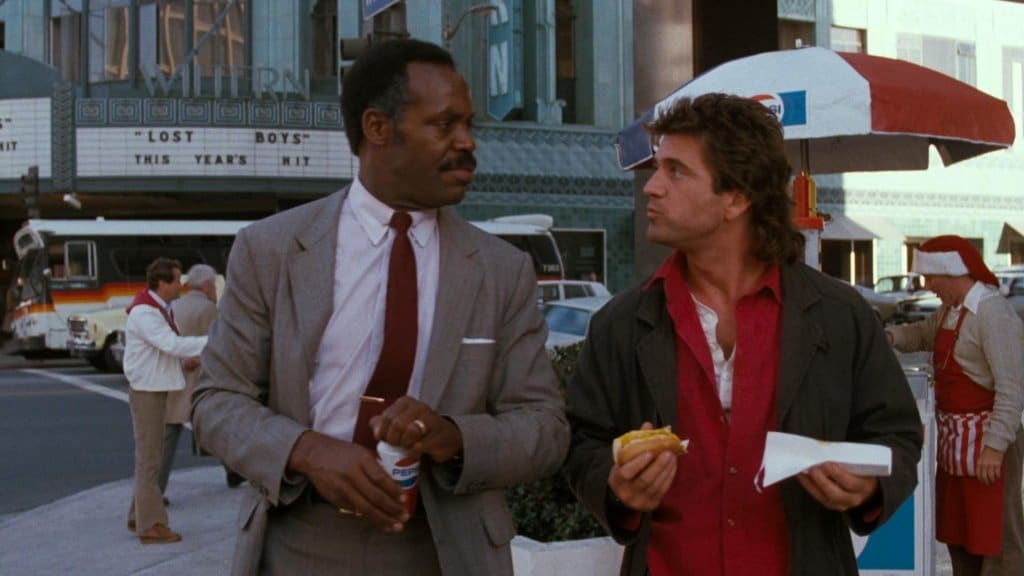 9. 'Happy Christmas'
Jenny (played by Anna Kendrick) has partied a little too hard and winds up needing to move in with her older brother Jeff (Joe Swanberg), his wife Kelly (Melanie Lynskey), and their two-year-old son. Accompanied by her friend Carson (Lena Dunham) and her nephew's babysitter/weed dealer Kevin (Mark Webber), Jenny embarks on a journey to discover what she needs to do to move her personal and professional lives forward. A charming, realistic look at a modern family during the holidays, Happy Christmas is a fun watch if you're in the mood for something a little less traditional but heartwarming nonetheless.
10. 'The Ref'
After a botched home robbery, Gus (Denis Leary) is forced to take Lloyd and Caroline Chasseur (Kevin Spacey and Judy David) hostage on Christmas Eve. Unfortunately for Gus, the Chasseurs have just finished a disastrous session with a marriage counselor and are in the midst of an all-out verbal brawl. With family enroute and a bitter son returning from military school for the holiday, Gus is forced to find creative ways to hide his tied-up hostages as he waits for his alcoholic partner in crime to show up so he can make his escape.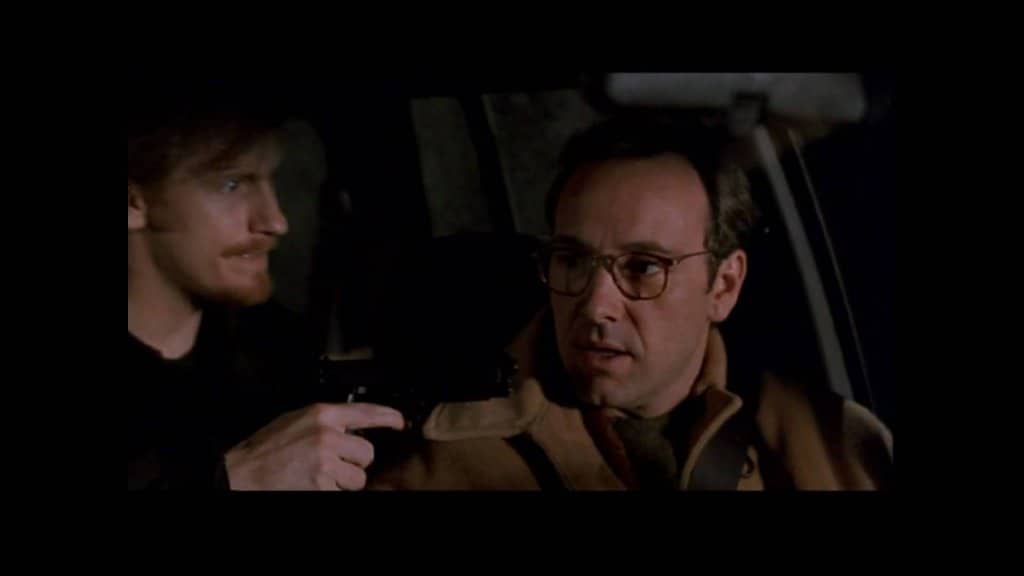 11. 'Die Hard'
Off-duty New York Police Department Detective John McClane (Bruce Willis) gets more than he bargained for when he heads to Los Angeles on Christmas Eve to reconcile with his estranged wife, Holly (Bonnie Bedelia). A limo takes McClane from the airport to Nakatomi Plaza, where Holly works. The office holiday party is in full swing, which distracts everyone enough to allow Hans Gruber (Alan Rickman) and his crew of burly criminals to take everyone hostage so they can take million of dollars in bearer bonds. McClane action heroes his way through all of the bad guys, making a bloody mess in the process, and coins some popular catchphrases along the way.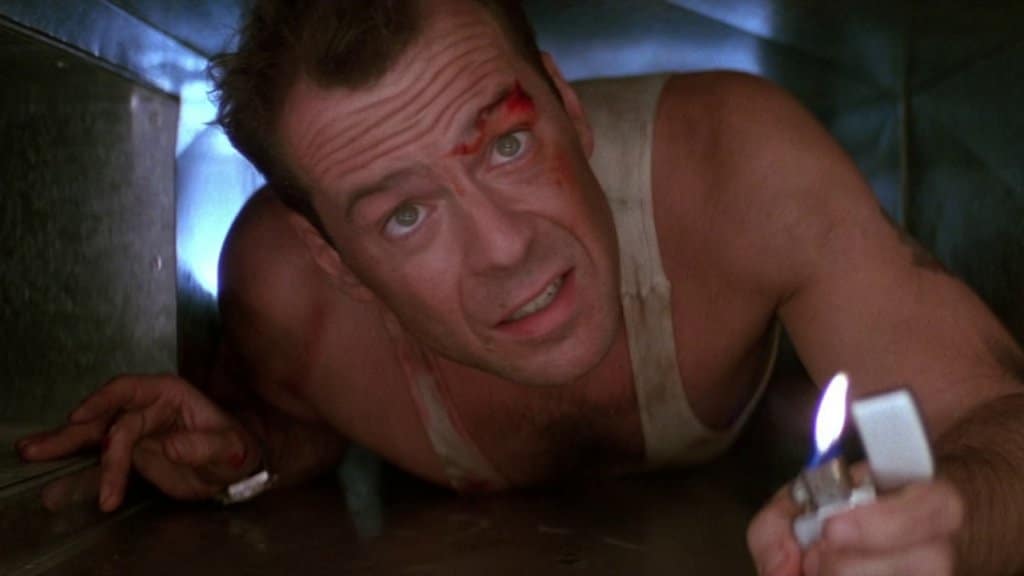 12. 'Home Alone'
If any kid were to make the naughty list, it would absolutely be Kevin McCallister (played by Macaulay Culkin). Despite being accidentally left behind by his family, this eight-year-old not thwarts two professional criminals in the most creative, painful, and depraved ways imaginable. This 1990 movie from John Hughes gifts audiences with some of the best holiday slapstick ever seen on the big screen. This naughty classic is a must-watch for everyone this Christmas season.