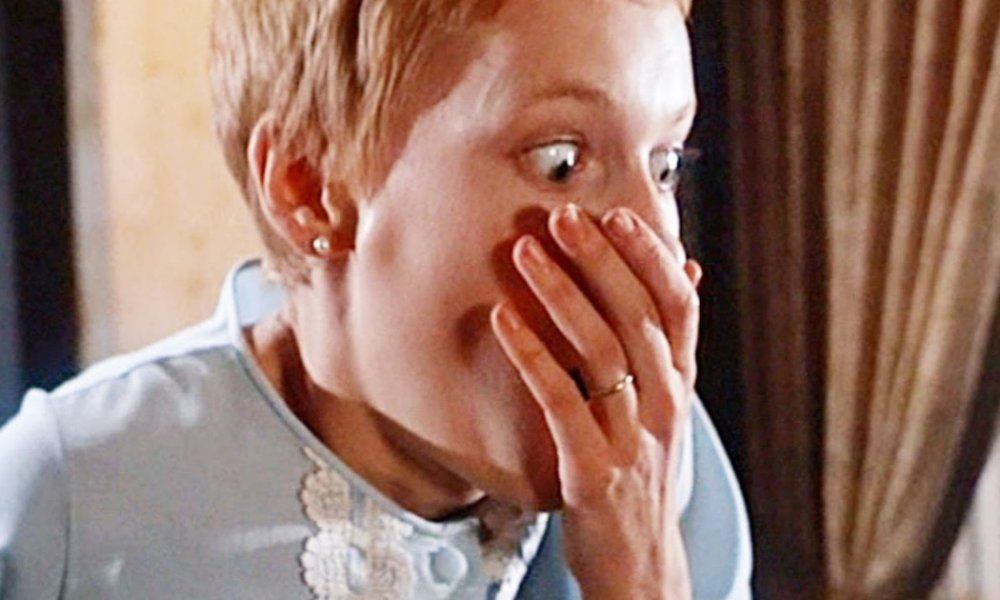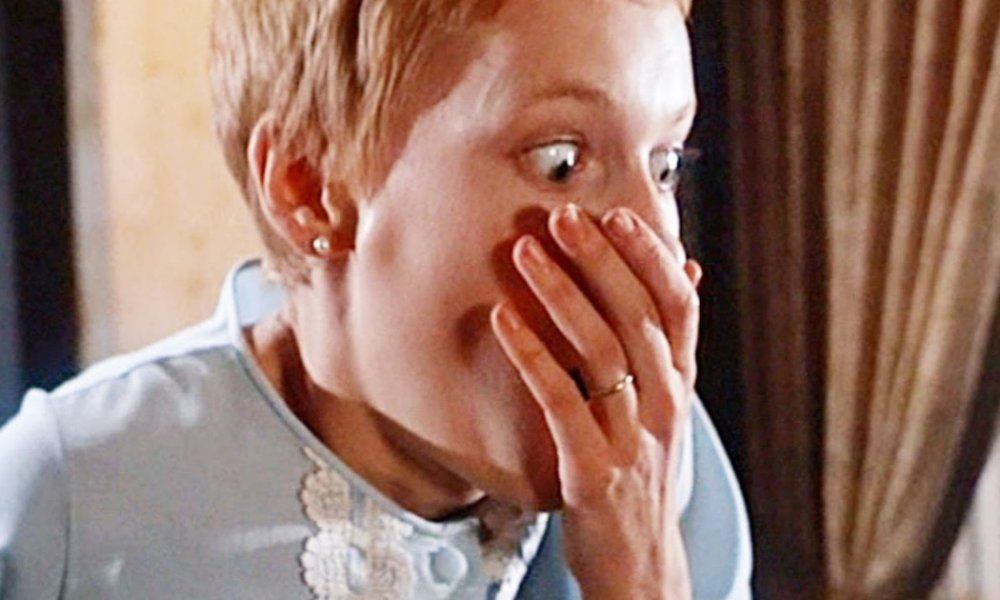 It's every woman's worst nightmare: to mysteriously become pregnant to what you believe is a child that is being targeted for use in your neighbors' horrendous Satanic rituals. Considered one of the scariest horror films of all time, Rosemary's Baby still terrifies viewers nearly 50 years after its theatrical release. Roman Polanski's American film debut, Mia Farrow's portrayal of the waifish Rosemary Woodhouse has become iconic, along with her adorable pixie doo. Turn on your nightlight and learn a few things you didn't know about Rosemary's Baby.
1. Some Believe the Film Was Cursed
That's what you get when you make a movie about Satan's spawn. Some awful things happened to the makers of this horror flick that make some think the movie was cursed. At one point, Producer William Castle was rushed from the set suffering from kidney failure. The movie's composer, Krzysztof Komeda, suffered a head trauma in a freak accident. He was transported to his native Poland and died on April 23, 1969 without ever regaining consciousness. Most notably, director Roman Polanski lost his pregnant wife, Sharon Tate, at the brutal hands of the Manson Family a year after the psychological horror film was released.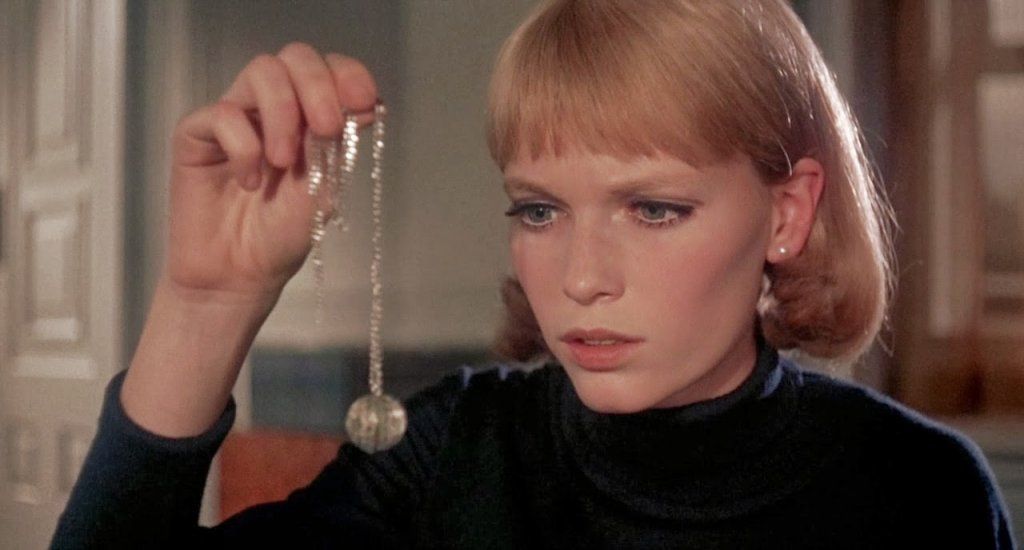 2. The Eerie Connections to The Beatles
Rosemary's Baby was filmed at The Dakota, a luxury high rise in Manhattan, renamed The Bramford in the movie. John Lennon would later live in The Dakota and be murdered outside of it in 1980. In February 1968, several months before Rosemary's Baby premiered, Lennon wrote a song about Mia Farrow's sister, Prudence. Additionally, The Beatles' recorded a song titled "Helter Skelter", the same moniker donned by Charles Manson for the violent rampage he and his followers embarked on when they murdered Sharon Tate, the wife of Rosemary's Baby director, Roman Polanski.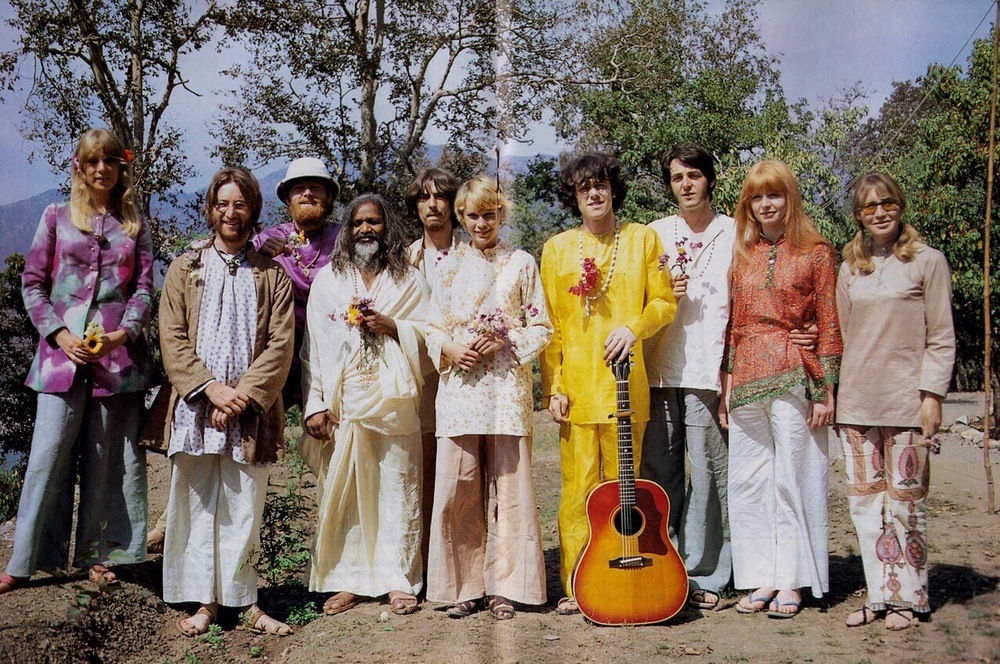 3. Roman Polanski Made Vegetarian Mia Farrow Eat Raw Meat
Such was the power of the director, who was obsessed with every detail. "When Roman wanted me to eat raw liver, I ate it, take after take, even though, at the time, I was a committed vegetarian," said Mia in her autobiography What Falls Away.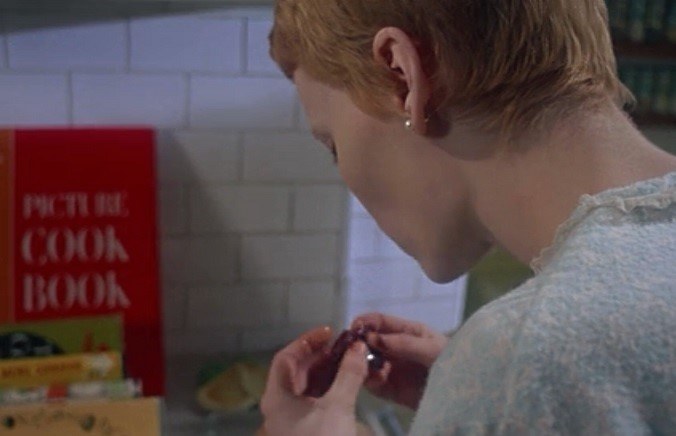 4. He Also Made Her Cross the Street into Oncoming Traffic
Mia explained, "While we were shooting on Park Avenue, he had the idea that I should absentmindedly walk across the street into moving traffic, not looking right or left. 'Nobody will hit a pregnant woman,' he laughed, referring to my padded stomach. He had to operate the hand-held camera himself, since nobody else would. I took a deep breath – an almost giddy, euphoric feeling came over me. Together Roman and I marched right in front of the oncoming cars – with Roman on the far side, so I would have been hit first."
5. Mia Farrow Received Divorce Papers During Production
While filming Rosemary's Baby, lead starlet Mia Farrow was served with divorce papers from Old Blue Eyes himself, Frank Sinatra – right in front of the cast and crew, no less. The couple married in 1966 when Farrow was 21 and Sinatra was a full three decades older than her. The actress gave up her career after she wed Sinatra, and traveled with him while he worked on several films. However, she grew bored and took the role of Rosemary Woodhouse. Despite the divorce, Farrow and Sinatra remained friends until his death.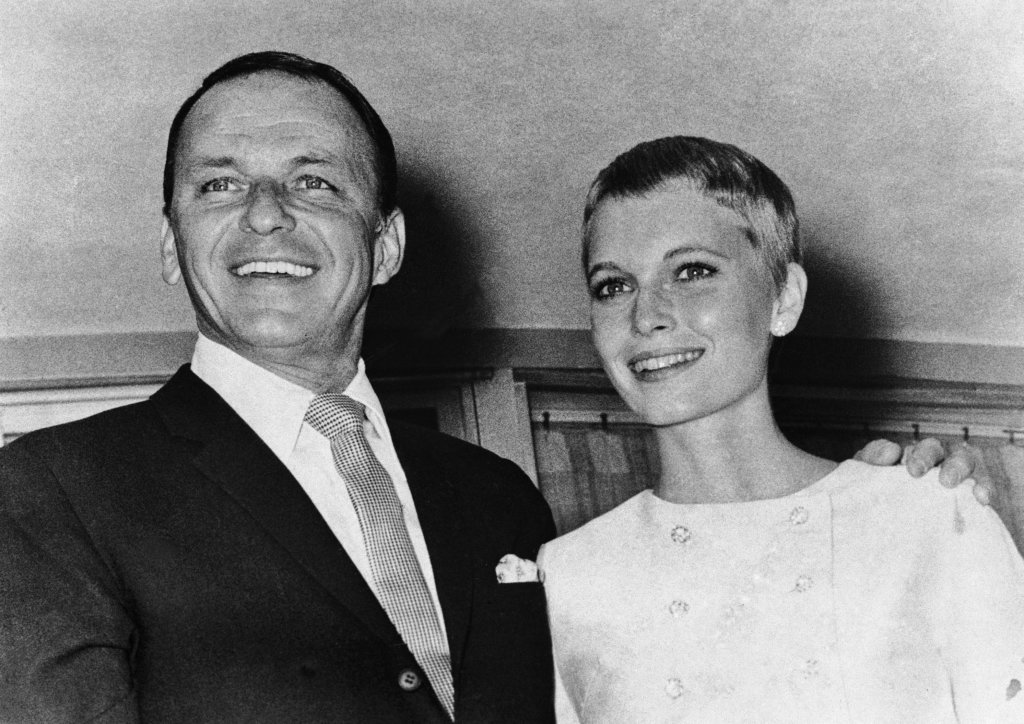 6. Casting Was a Nightmare
Initially, different actors were wanted for the lead roles in Rosemary's Baby. For instance, Tuesday Weld was originally offered the role of Rosemary but passed. Jane Fonda also passed on the role, opting to star in Barbarella instead. Polanski considered casting his wife, Sharon Tate, but decided it was unethical to do so. Other actresses were considered but Evans recommend Mia Farrow based on her TV work and popularity (due to her marriage to Frank Sinatra). The role of Guy Woodhouse, played by John Cassavetes, was offered to Robert Redford, Jack Nicholson, James Fox, and Warren Beatty, just to name a few.
7. Cassavetes Considered Polanksi a Pain in the Ass
John Cassavetes was an actor and a director, who was known for his laid back style as well as for encouraging improvisation on set. However, when Polanski did not behave similarly while filming Rosemary's Baby, Cassavetes called the director a "pain in the ass." Polanski was inflexible, giving Cassavetes little room to experiment with his portrayal of Guy Woodhouse and the actor found it unreasonable and intolerable.
8. Polanski Tricked Farrow to Get a Reaction Out of Her
In one scene of the movie, Rosemary calls Donald Baumgart a character who mysteriously goes blind. However, the voice on the other end belonged to someone very familiar to Farrow. Polanski had Tony Curtis on the call with Farrow, and while the actress recognized the voice she could not figure out who she was speaking to on the phone. She was confused, which was exactly the reaction Polanski wanted her to portray for the scene.
9. A Little Gothic Inspiration from Vampire Lore
One of the novel's allusions to classic literature came in the form of the building in which Rosemary and her ill-fated spawn lived. The book's author, Ira Levin, named the building The Bramford, a name inspired by the author of classic horror novel Dracula, by Bram Stoker.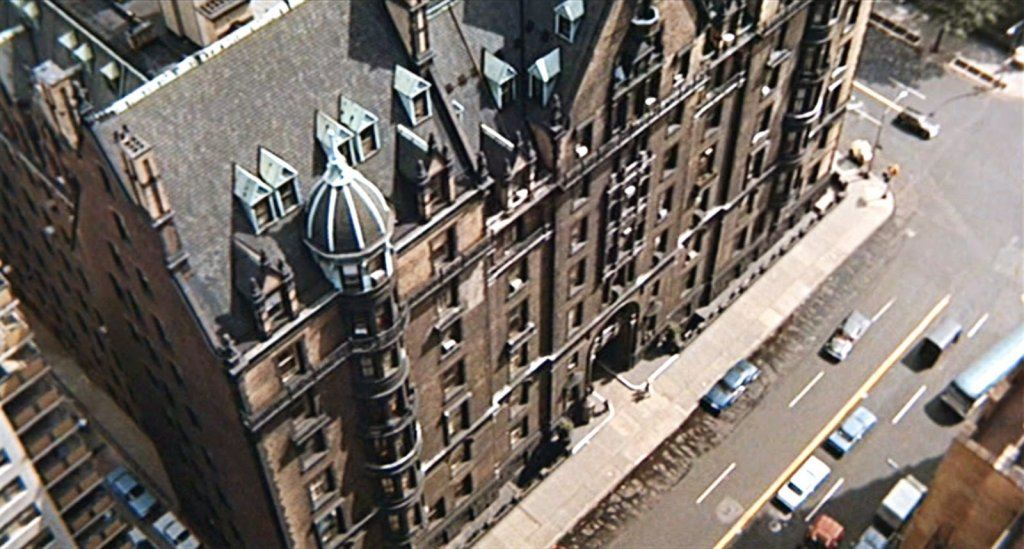 10. The Rights to The Novel Were Purchased Before It Was Published
William Castle, the film's producer, purchased the rights to Ira Levin's novel before it had even been published because he was so excited to bring the story to the silver screen. Levin, who has not enjoyed the film adaptations of his other works, once said Roman Polanski's Rosemary's Baby was, "the single most faithful adaptation of a novel ever to come out of Hollywood."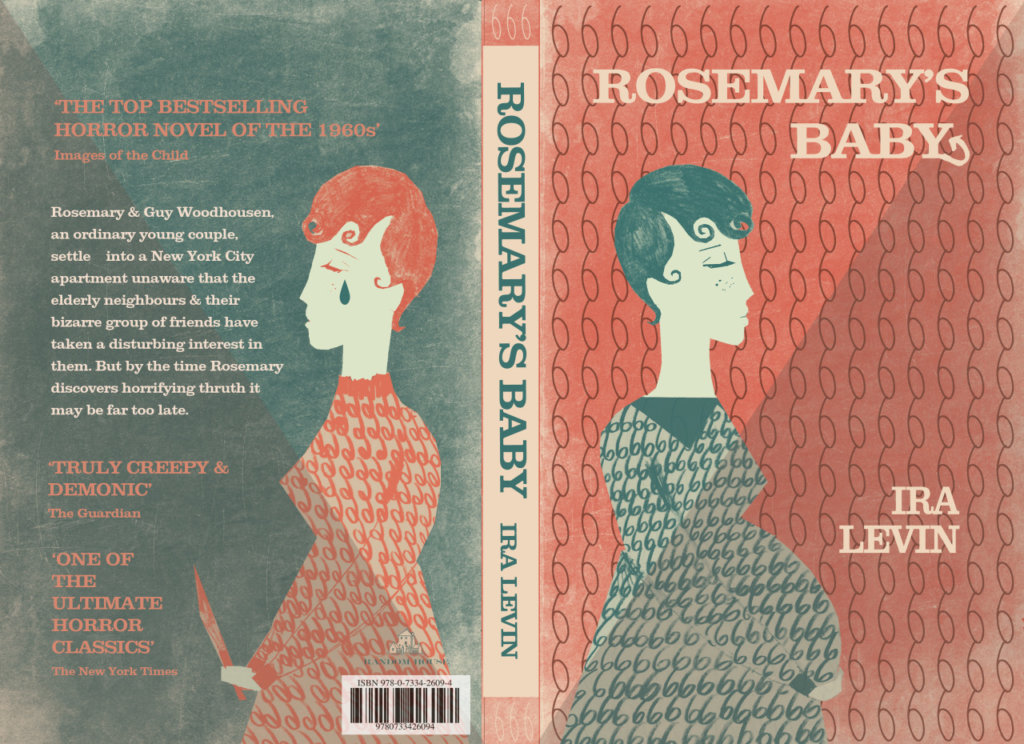 11. William Castle Was Supposed to Direct the Movie
The head of Paramount, Robert Evans, wanted Roman Polanski to direct Rosemary's Baby because he was so impressed with the up-and-coming European director's work on Repulsion, Knife in the Water, and Cul de Sac. Evans considered Castle's work kitsch and gimmicky horror, and was "fascinated" by Polanski's work. The studio head commented, "He [William Castle] was good [at what he did], but the quality of the films were not what I wanted to make. I read his submission of Rosemary's Baby and I loved it. Because it was a horror film, but brilliantly written. It was too good for Bill Castle." William Castle was disappointed to be replace, but stayed with the project to produced the film.
12. Roman Polanski Received Advice From Otto Preminger
While filming, Polanski fell 10 days behind schedule, and Castle called Evans to recommend replacing the director. Castle flew to New York to tell Polanski in-person to pick up the pace or he would be fired. Days later, Polanski bumped into Preminger, who noticed that Roman was visibly concerned and stressed. Preminger inquired why Polanski was so upset, and he shared with Otto his exchange with the studio head. "What about the rushes? Do they like them," Preminger asked. "They're delighted with them," Polanski shared. Preminger then told Polanski, "So what do you care then? They never fired anyone because of schedule, but if they don't like the rushes, you'd be out very soon." Roman's confidence was restored and he returned to work with new vigor.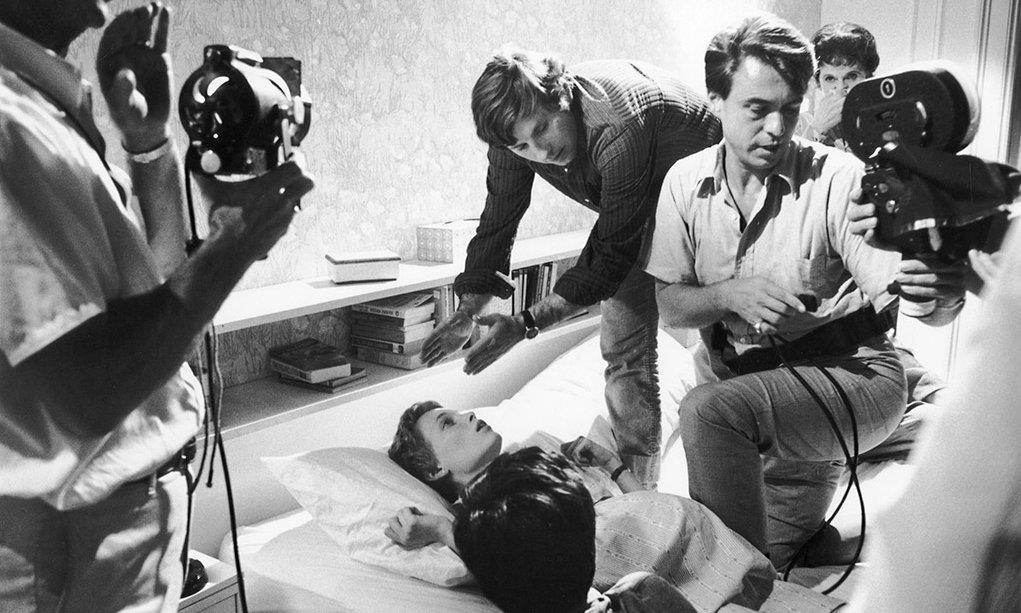 13. Mia Tracked Her Set Relations with a Chart
Mia Farrow had a little name recognition going into Rosemary's Baby. Not only was she married to Frank Sinatra, she had also appeared on Peyton Place, a popular TV show at the time. When she came onto the set, she brought with her a chart to track who was nice to her and who was mean to her. Somewhat put off by this move, Roman Polanski had a chart created just for Mia.