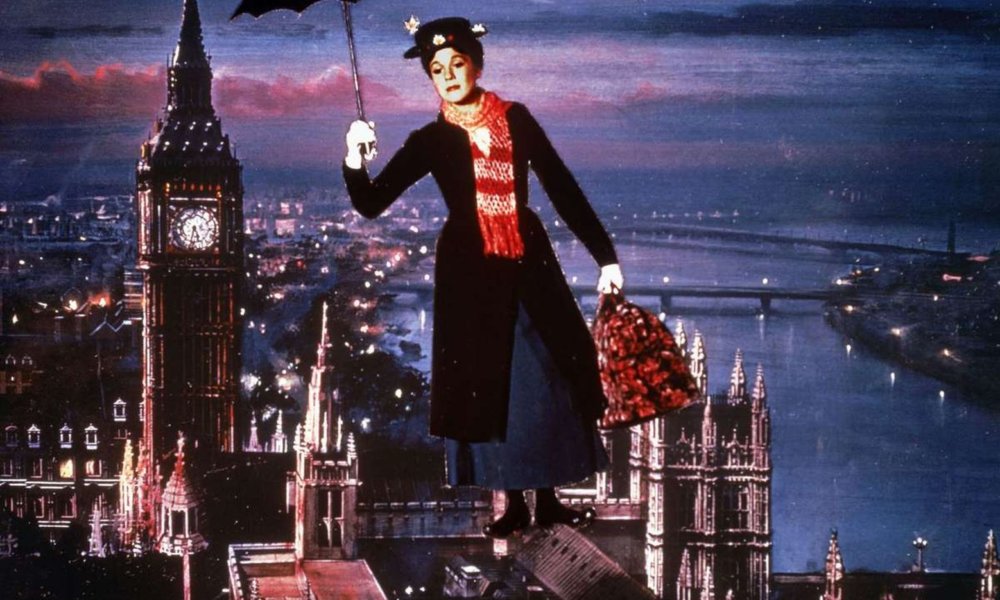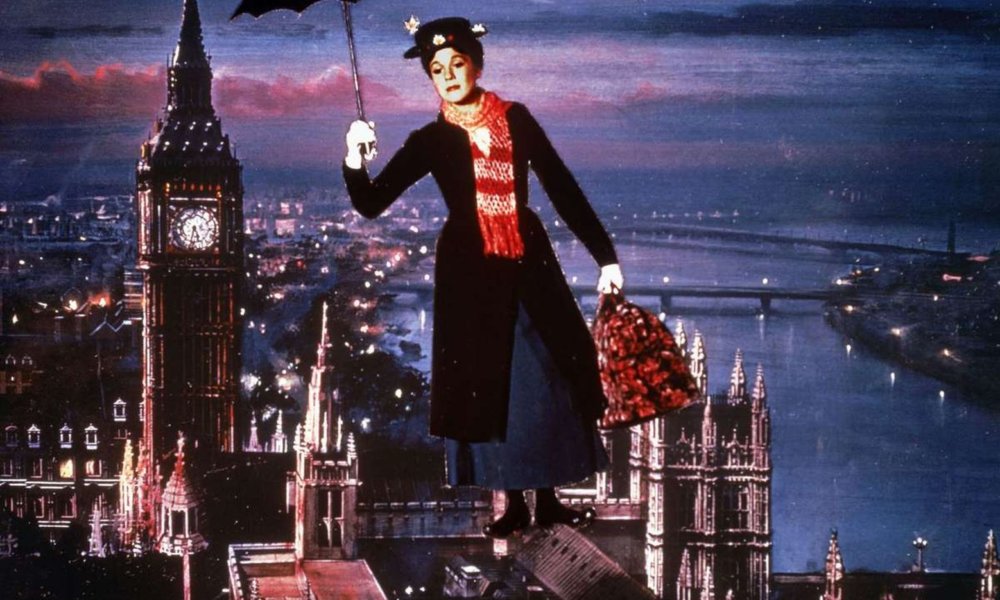 Mary Poppins is a beloved movie of many childhoods. Its combination of song, dance, live action, animation and magic enchanted audiences of all ages. Before it hit the big screen it was a popular book by P.L. Travers, and it almost didn't make it to film. The recent movie Saving Mr. Banks starring Tom Hanks and Emma Thompson, tells that backstory in more detail. Here are 15 things you never knew about this iconic film.
1. Walt Disney initially got rejected by P.L. Travers
Walt Disney first went to P.L. Travers in 1938 in an attempt to get rights to the book, but he was flatly turned down on multiple occasions. It wasn't until 1959 when she met him in person that she reluctantly agreed to option the book for him. That's 20 years of persistence, but it finally paid off.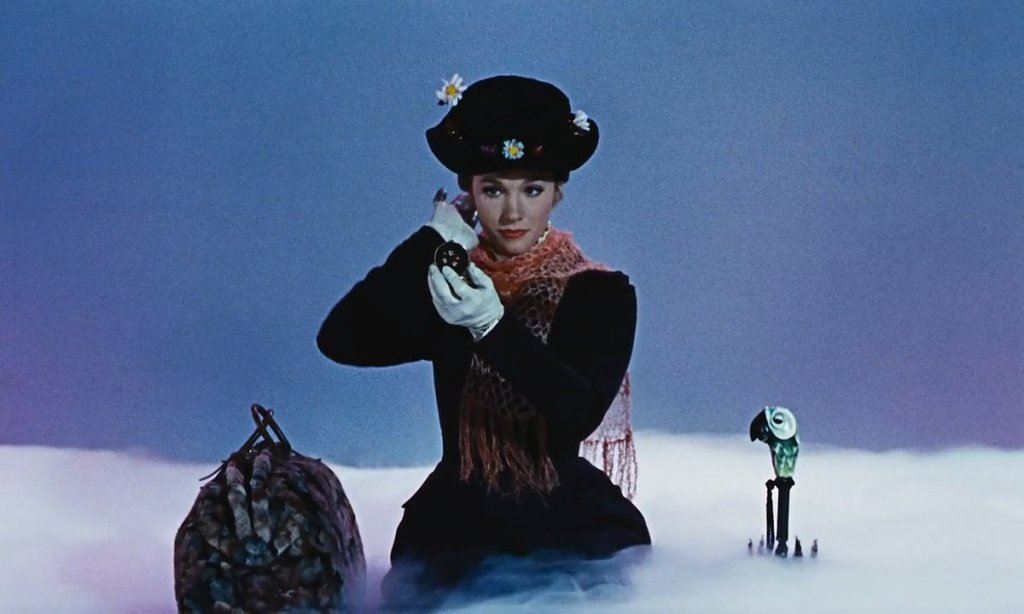 2. The songwriters worked for years before actually getting the book rights
Brothers Robert and Richard Sherman were working as songwriters for Walt Disney Studios at the time, and they began the process of composing music for the film before they even realized that Disney did not own the full rights to the book. Two and half years went by until P.L. finally sold the rights in 1961, on the condition that she would get script approval.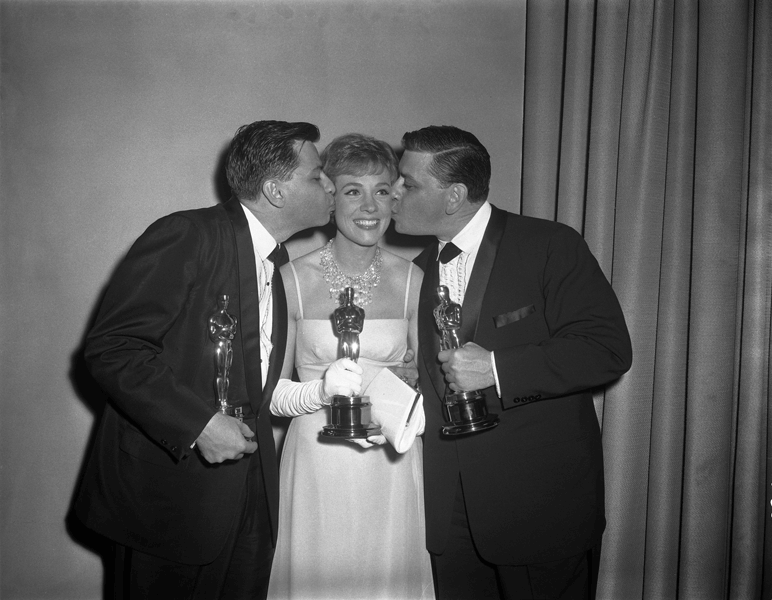 3. Walt Disney had different actresses in mind to play the lead
When Walt Disney was thinking about actresses to cast as Mary Poppins, he initially considered Angela Lansbury, Mary Martin, and Bette Davis. It was Robert Sherman who came up with the idea of Julie Andrews after he watched her perform on The Ed Sullivan Show. In retrospect, it was casting perfection.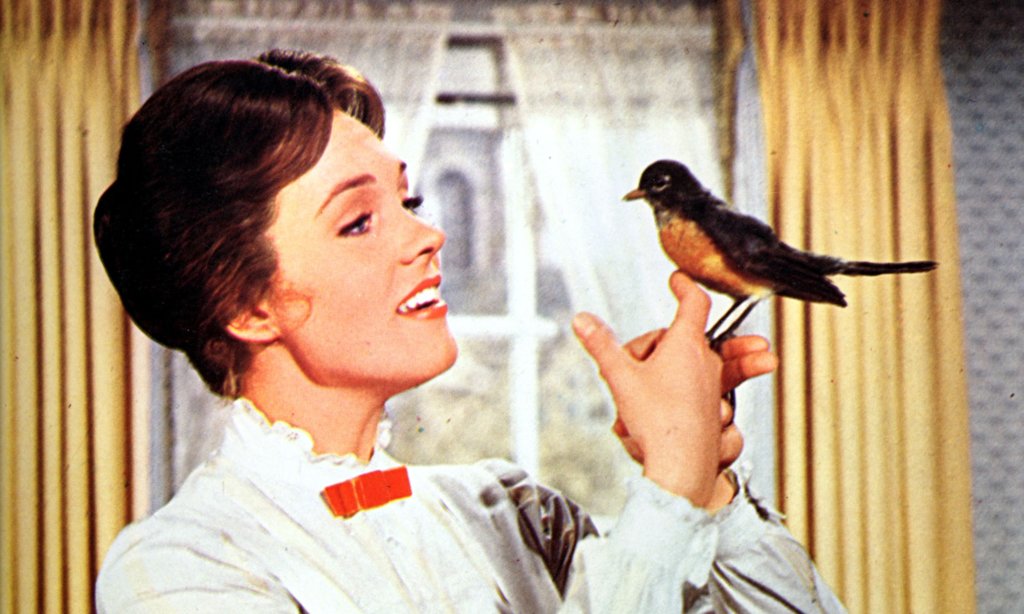 4. She accepted the role based on another rejection
A month after Julie Andrews appeared on The Ed Sullivan Show, Disney flew out to New York to meet her and ask that she come to Los Angeles to discuss the role. She agreed to join the cast of Mary Poppins after she was turned down for a film role in My Fair Lady, which was a role that she had already mastered on Broadway.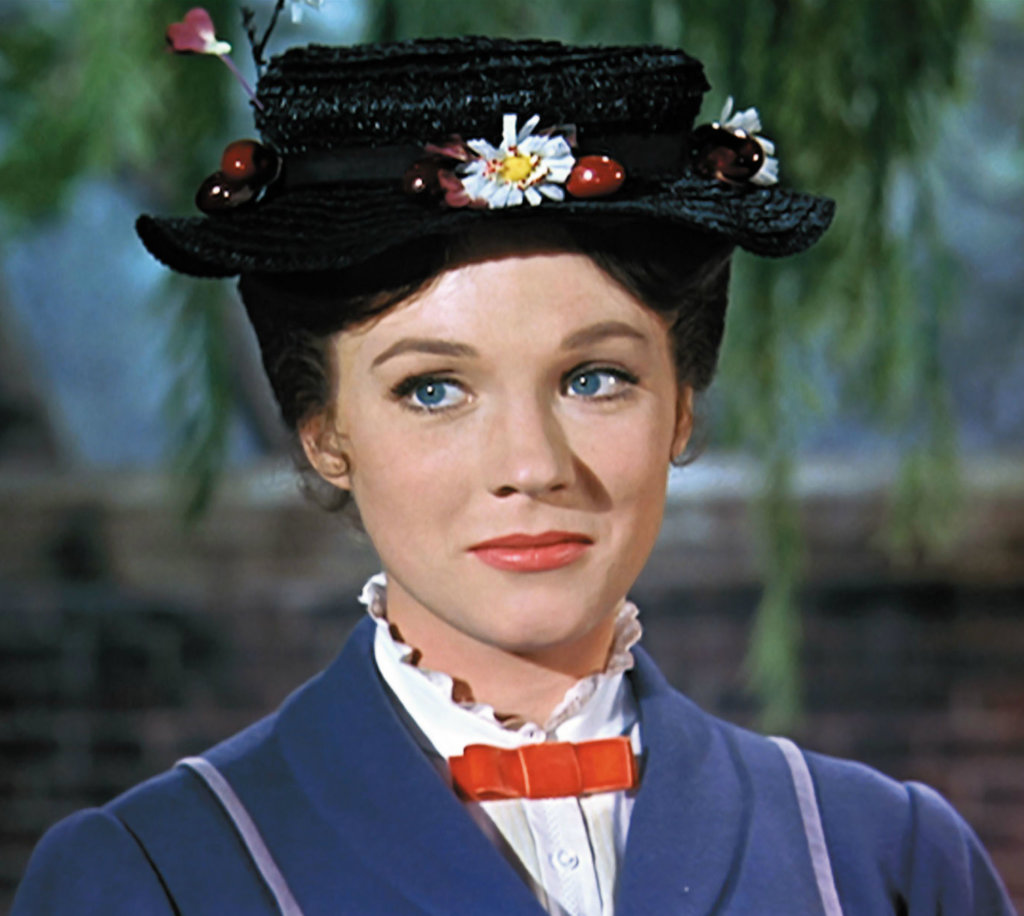 5. The kids who played Michael and Jane Banks were seasoned Disney actors
Matthew Garber, who played Michael Banks, and Karen Dotrice, who played Jane Banks, actually starred together in three different Disney films. They were also in The Three Lives of Thomasina in 1963, as well as The Gnome-Mobile in 1967.
6. The "Step in Time" dance took weeks of rehearsal
The "Step in Time" rooftop dance was originally choreographed to be nine minutes long, but the director of the film worried that this was too long. When Walt Disney heard about the plans to shorten the number he actually extended it instead, bringing it to a total of 14 minutes. A routine that long took six entire weeks of rehearsal time to get it right.
7. Dick Van Dyke got himself two roles in the film
Dick Van Dyke was first cast as Bert the chimney sweep in the film despite not having any prior dance training, but he also really wanted to take on the role of the stodgy old banker, Mr. Dawes. He managed to convince Disney to let him take on that role as well by making a donation to Cal Arts as well as nailing his screen test. He's credited for the role with the scrambled name "Navckid Keyd."
8. Dick's accent in the film is horrible
For the role of Bert, Dick Van Dyke learned a Cockney accent that was later referred to as one of worst accent attempts in film history. He however, says that his Irish vocal coach is partially to blame because he wasn't good at it either. Dick once said: "I don't talk to British people because they just make a mess of me." When he accepted a lifetime achievement award at the Screen Actors Guild Awards, he joked,"I'm world-famous for my Cockney accent."
9. Richard and Robert Sherman came up with "Supercalifragilisticexpialidocious"
When Richard and Robert were looking for inspiration to come up with the nonsense word "Supercalifragilisticexpialidocious," they looked to their own creative childhood. As children, the two had a double-talk word that got them thinking. Even so, it took two weeks to nail the come up with the final result that somehow whimsically rolls off the tongue.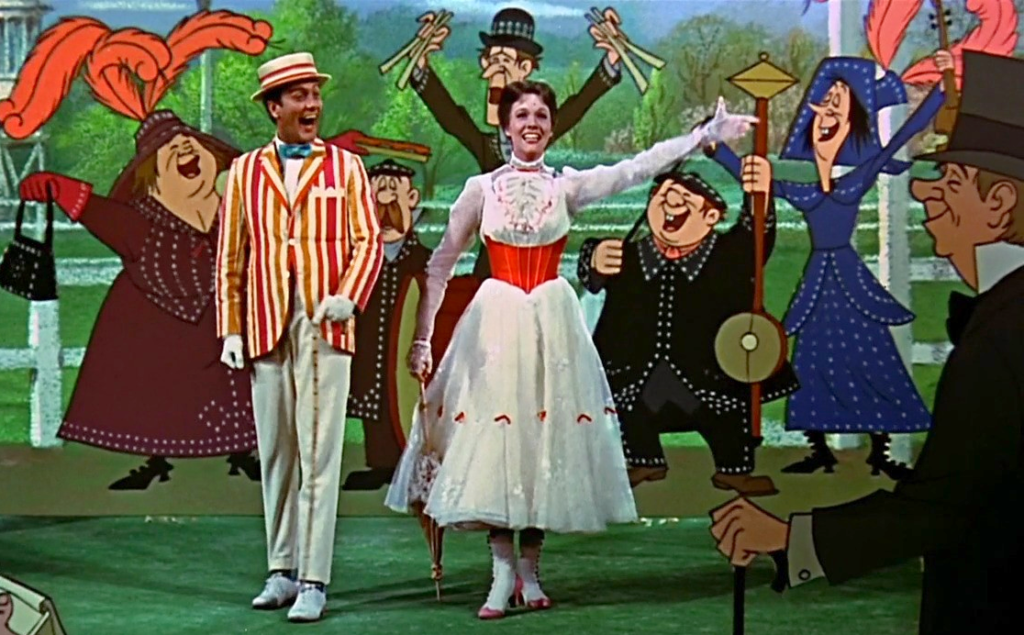 10. Some of the nannies were played by men
Bet you didn't notice, but if you look closely at the scene where various nannies are lining up to be interviewed by Mr. Banks, you'll see that some of these matronly faces are actually male actors.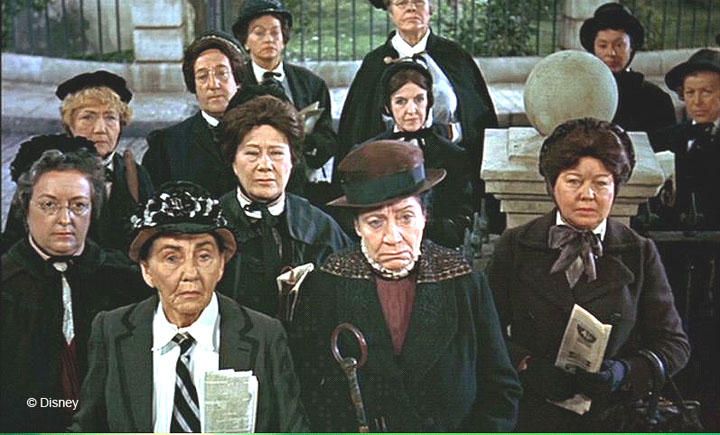 11. P.L. Travers wasn't a fan of the film
P.L. Travers was obviously pretty resistant to selling the rights to her book in the first place, but that Walt Disney must have been pretty persuasive. Apparently they didn't start to see eye-to-eye with the studio from there, and by the time the film premiered P.L. wasn't even invited. She had to ask for permission to come…and then cried the whole time because she loathed it so much.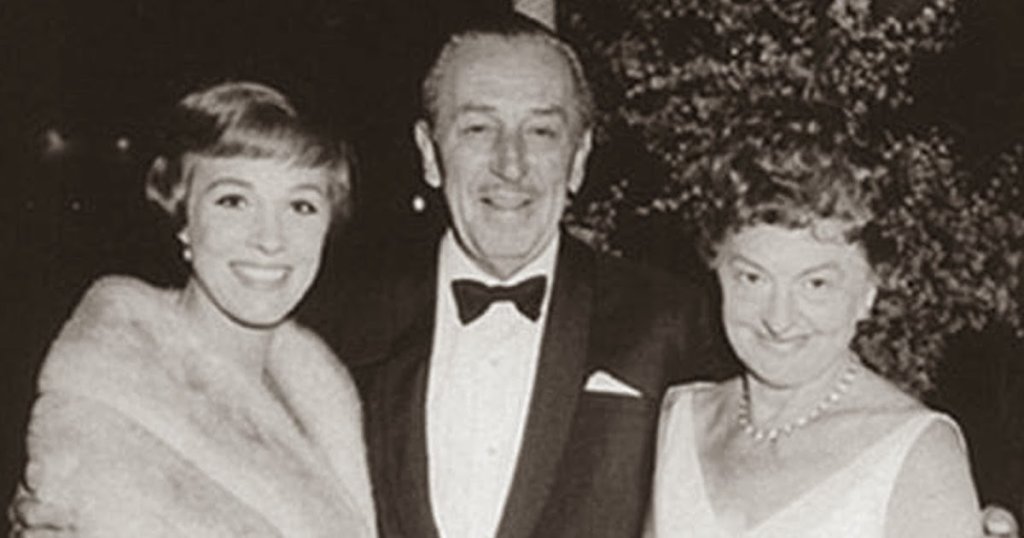 12. The film was a wild success
P.L. Travers might have hated the film, but she was pretty much the only one. It was one of the highest grossing films of 1964, as well as Disney's highest grossing film at the time. It remained the top grossing Disney film for 20 years, pulling in $31 million domestically which, when adjusted for inflation, is a massive $268.3 million in today's money.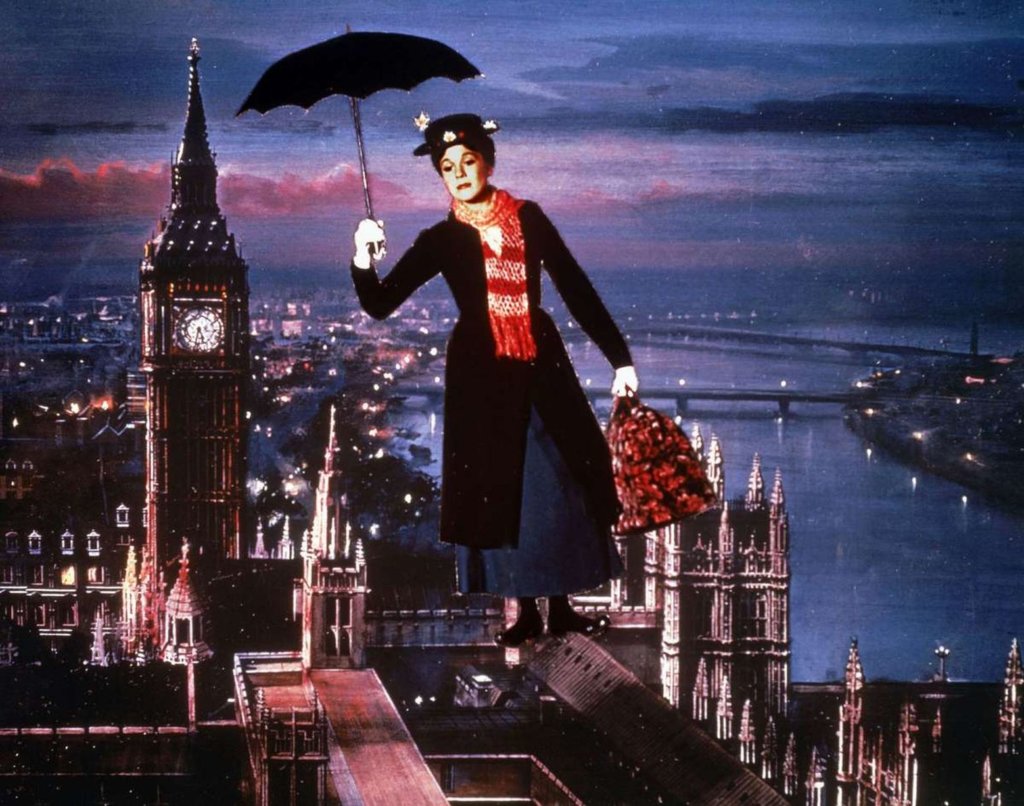 13 "A Spoonful of Sugar" was inspired by the Polio vaccine
When Julie Andrews was still considering the role, the Sherman brothers wrote a song to try and convince her to come on board. The result was "The Eyes of Love," but she hated it. According to Walt they needed "something catchier," and Robert found inspiration in his own home. His kids had just received their Polio vaccine, which they mentioned was painless because it was just placed inside of a sugar cube that they ate as a treat.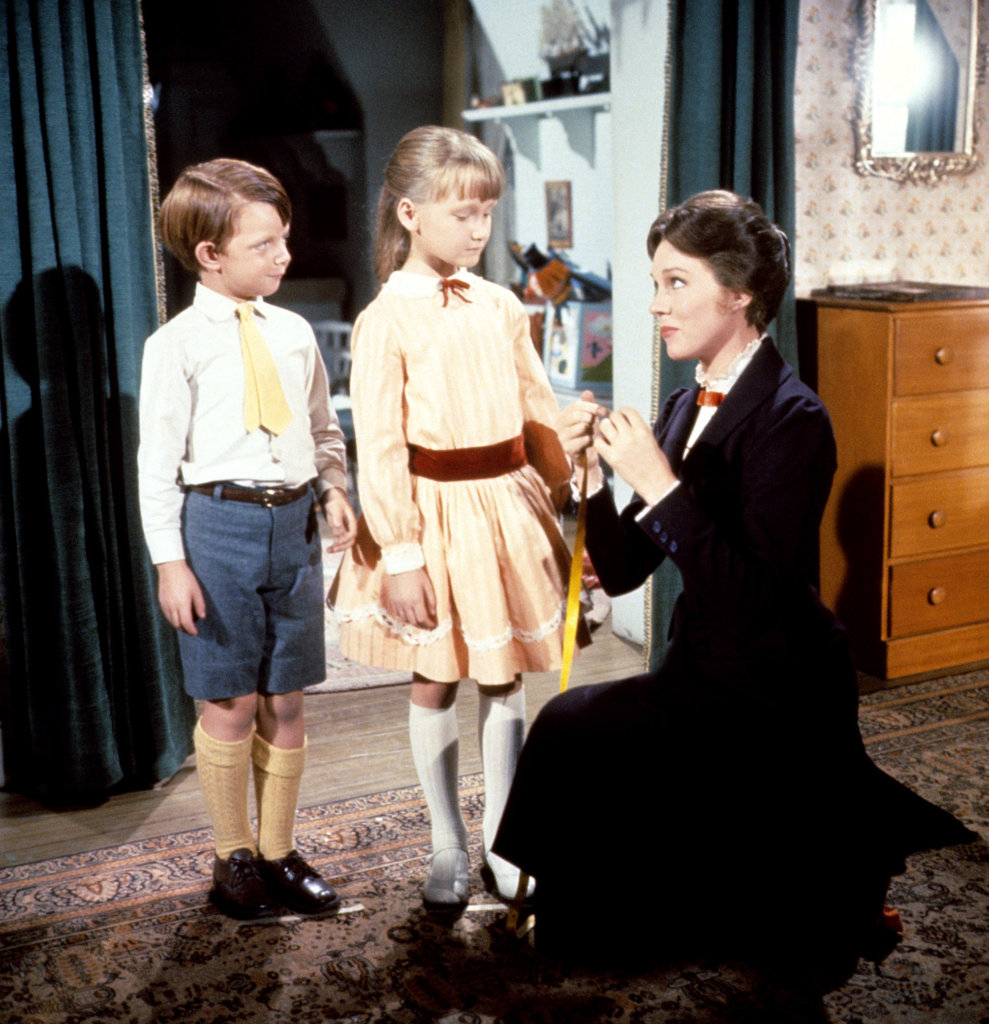 14. Julie Andrews' Golden Globe win was an interesting turn of events
Julie Andrews wouldn't have been available to take on the role of Mary Poppins had she been cast in My Fair Lady, so when she won the Golden Globe for Best Actress in a Musical or Comedy she thanked Jack Warner for his rejection. Interestingly, Audrey Hepburn was the actress who was cast as Eliza Doolittle in My Fair Lady…and had also been nominated for the same Golden Globe that Julie ended up winning.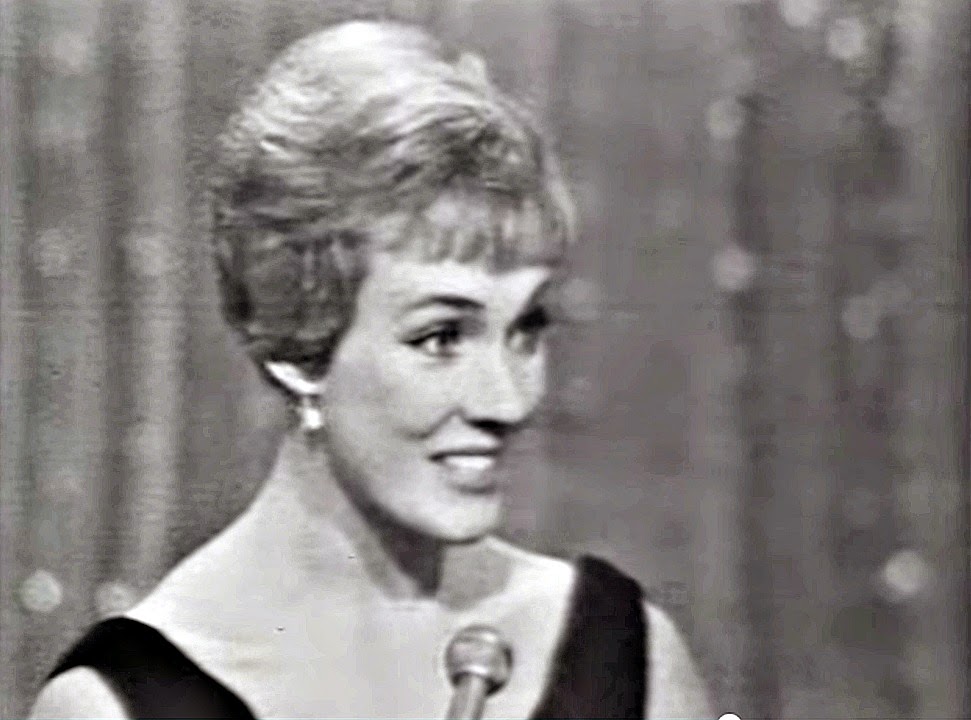 15. There was no bad blood between the actresses
You might think that there was a bit of competition between Julie Andrews and Audrey Hepburn since they were frequently up for the same roles, but that didn't seem to be the case. In addition to beating Audrey at the Golden Globes, Julie also won the Academy Award for Best Actress…which Audrey wasn't even nominated for. And yet, the two remained good friends throughout.
16. Disney wanted to make a sequel
Since the film hit it out of the park with the general public, Disney wanted to make a follow up sequel. But P.L. Travers was still upset about the the first film, so she said no. Check out Emma Thompson's portrayal of the author to see how prickly she was.