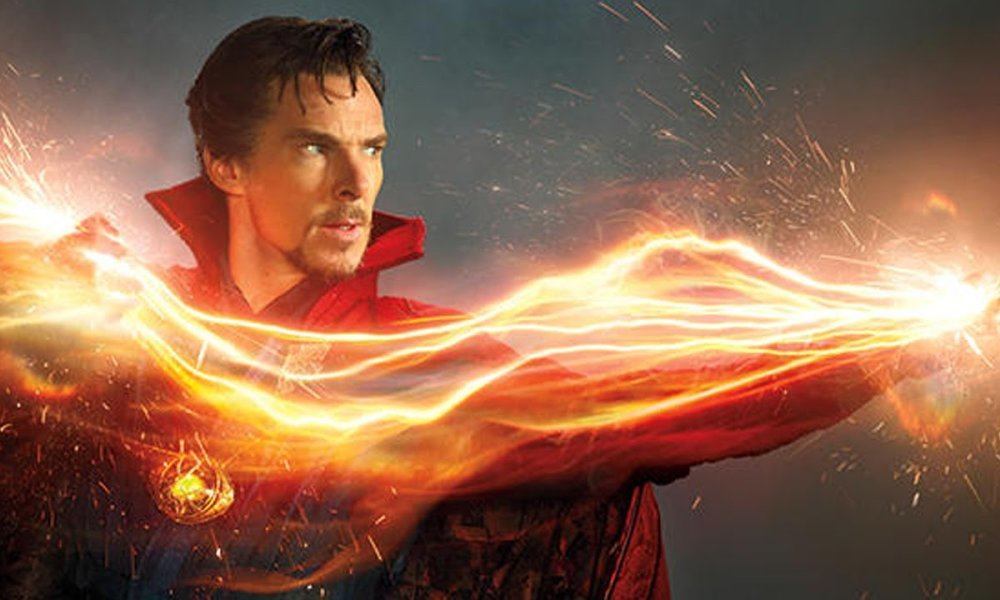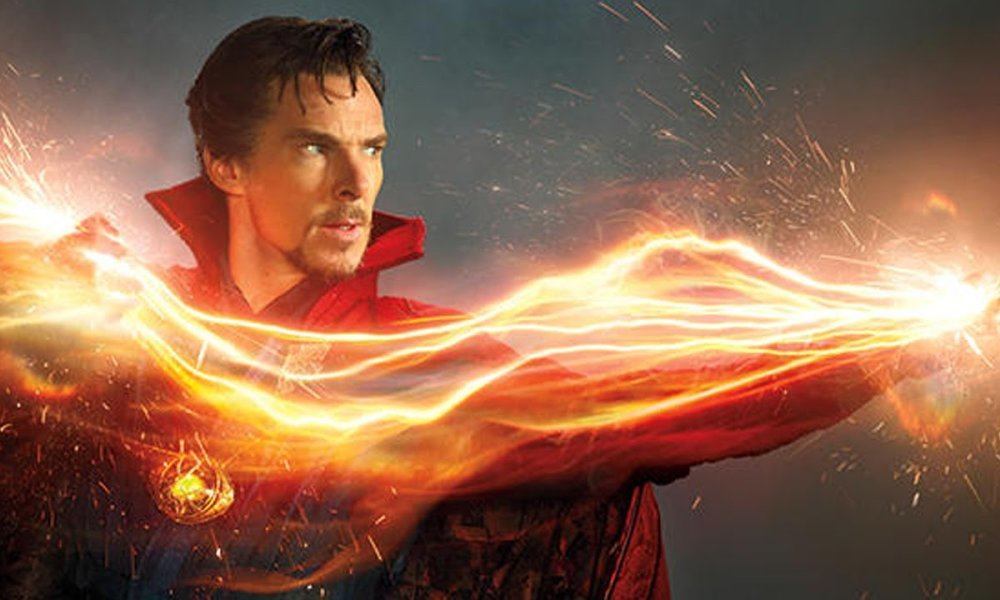 The hype train for Marvel's inevitable juggernaut Doctor Strange has officially begun. Just a day after photos of him on set were released to the press, the film's star Benedict Cumberbatch showed up in a New York comic book store while dressed in character. "There were only about five or six people in the store, but everyone went crazy when they saw him," store manager Rene Rosa said. Only a few hours after that surprise happening, a new picture of the film's villain was released. So far, the film — which is set to be released in November — has just begun its march to the screen, but Doctor Strange is a celebrated Avenger with a set of skills all his own. As Earth's Sorcerer Supreme, he's set to take the MCU into uncharted territory. But, who is this collared hero and what's his story? Read on for a down and dirty guide to the paranormal corner of the MCU.
1. The Good Doctor, Part 1
Stephen Strange begins his comic life like a lot of heroes, born into a life of luxury. At a young age, he saved his sister Donna's life, which prompted him to choose a career in medicine (and become a bit overprotective of his sister). Unfortunately, a burgeoning skill at medicine and a whole lot of looking over her shoulder couldn't save Donna from a drowning death. The event — coupled with the death of his mother from cancer a few years later — had the effect of hollowing Strange out. He excelled in medicine, but he had zero connection to the people he was saving. He soon became rich, celebrated, and a total jackhole.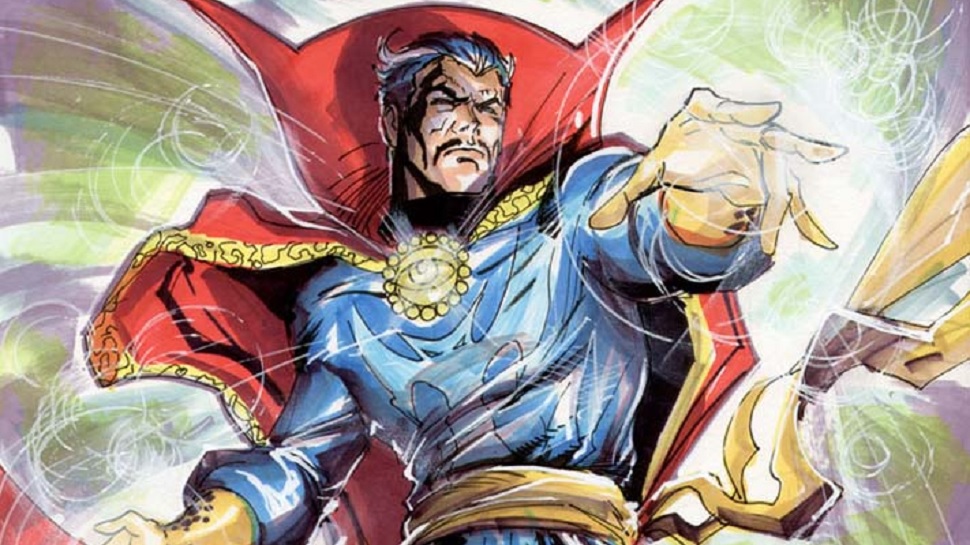 2. The Good Doctor, Part 2
After a near-death car accident severely crippled his hands, Strange's career was pretty much shot. His fortune and reputation followed soon after as the vain doctor tried to search for a cure. It wasn't until he was at the end of his rope that he stumbled upon the Ancient One, Earth's Sorcerer Supreme. Beset at the time by a former apprentice (and future Strange adversary) Baron Mordo, Strange joined in the fight and found new purpose (and humility) training as the Ancient One's apprentice. It was during these years that he gained the ability to tap into all kinds of mystical goodies, establishing a firm connection with the ethereal plane.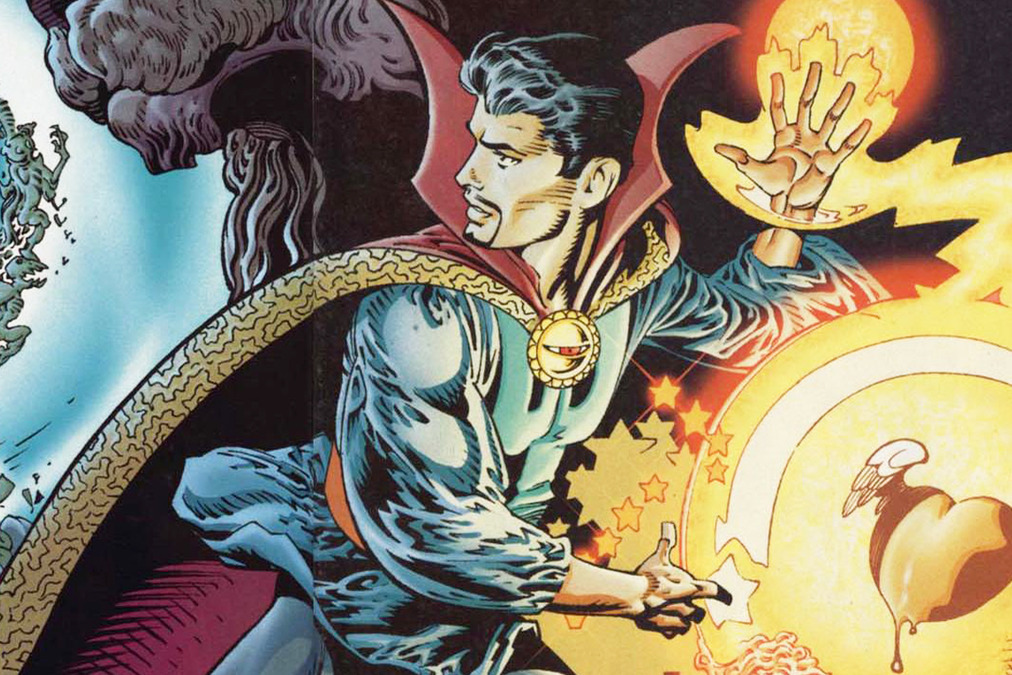 3. The Good Doctor, Part 3
Once he'd been all trained up, Doctor Strange moved back to New York where he took the semi-anonymous work of providing spiritual consultation services. Of course, it wasn't long before the outside world came calling and Strange found himself working alongside a series of Marvel's finest like the Fantastic Four, the X-Men, and, yes, the Avengers. As a man of rare skill, he's often the Marvel Universe's gateway into the mystical.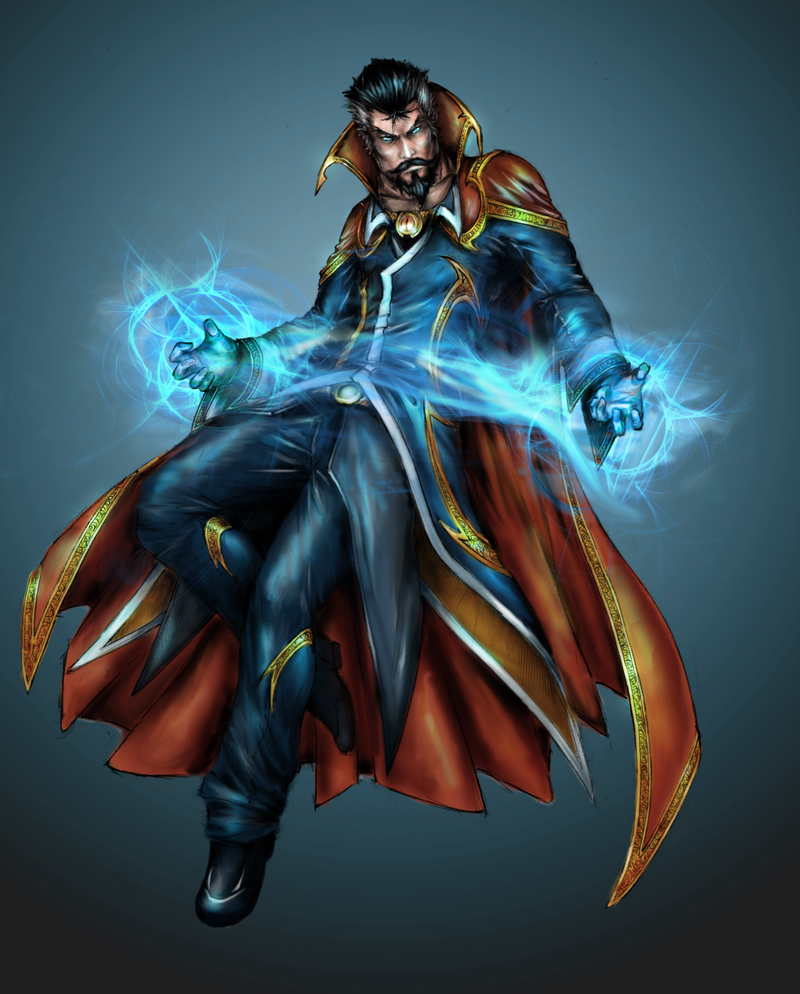 4. Yes, That's Sherlock
In the lead role of arrogant doctor turned Earth's savior is BBC veteran and Oscar nominee Benedict Cumberbatch. There can be little doubt that Cumberbatch has the talent to handle the role and the (hopeful) character arc. If his latest surprise visit to a random comic shop is any indication, he's more than happy to be exactly where he is.
5. Yeah, That's Hannibal, Too
In the role of big bad is Mads Mikkelsen, the man who tormented countless people on NBC's cult hit Hannibal. While he's as yet unnamed, it seems the typically reserved Danish actor is being allowed the opportunity to strut a little more than usual. It's a side that fans of the actor definitely won't be upset to see.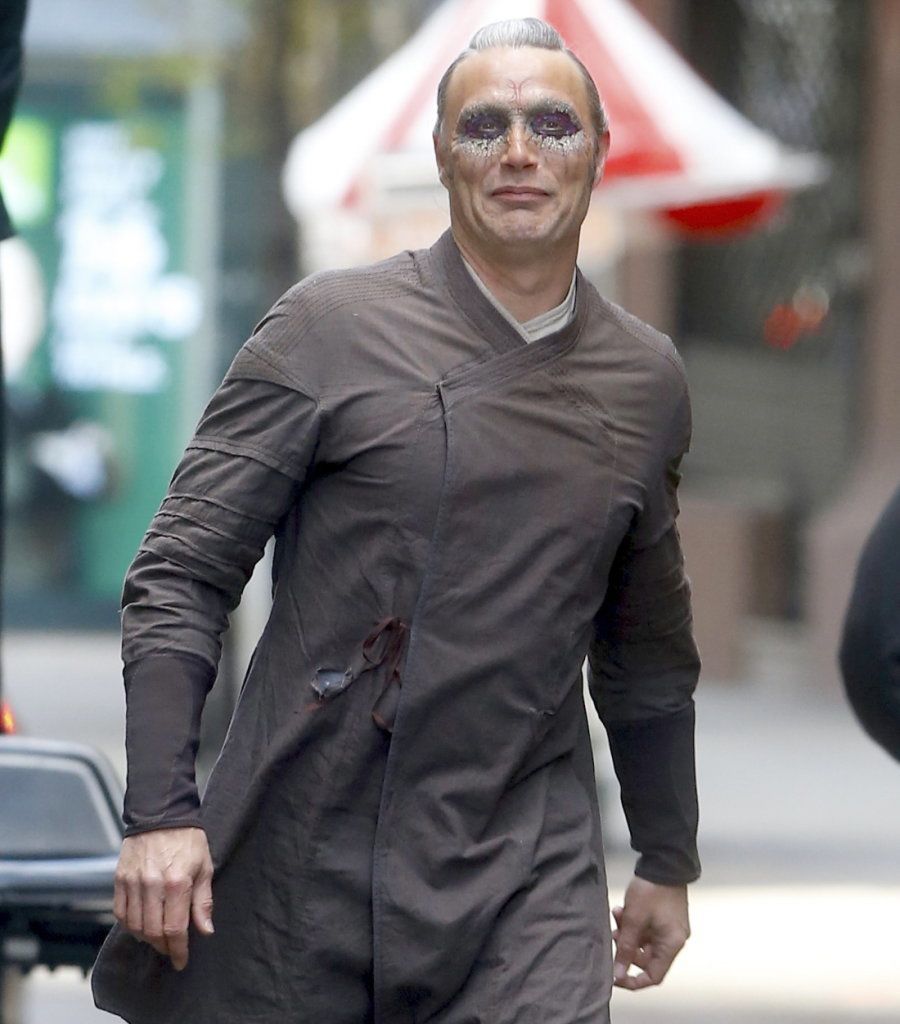 6. Baron Mordo is There, But He's Not the Bad Guy
In case there wasn't enough assembled talent on the cast, Chewitel Ejiofor is stepping into the shoes of Baron Mordo, one of Doctor Strange's most storied villains. Once the former apprentice of the Ancient One, this turd spent the better part of a century tormenting Stephen Strange based mostly on spite. It would appear that Marvel's version of the nefarious villain is forcing him into a more amicable role — he is running alongside the hero, after all — but if there's anyone who can channel Mordo's treachery to perfection its Ejiofor.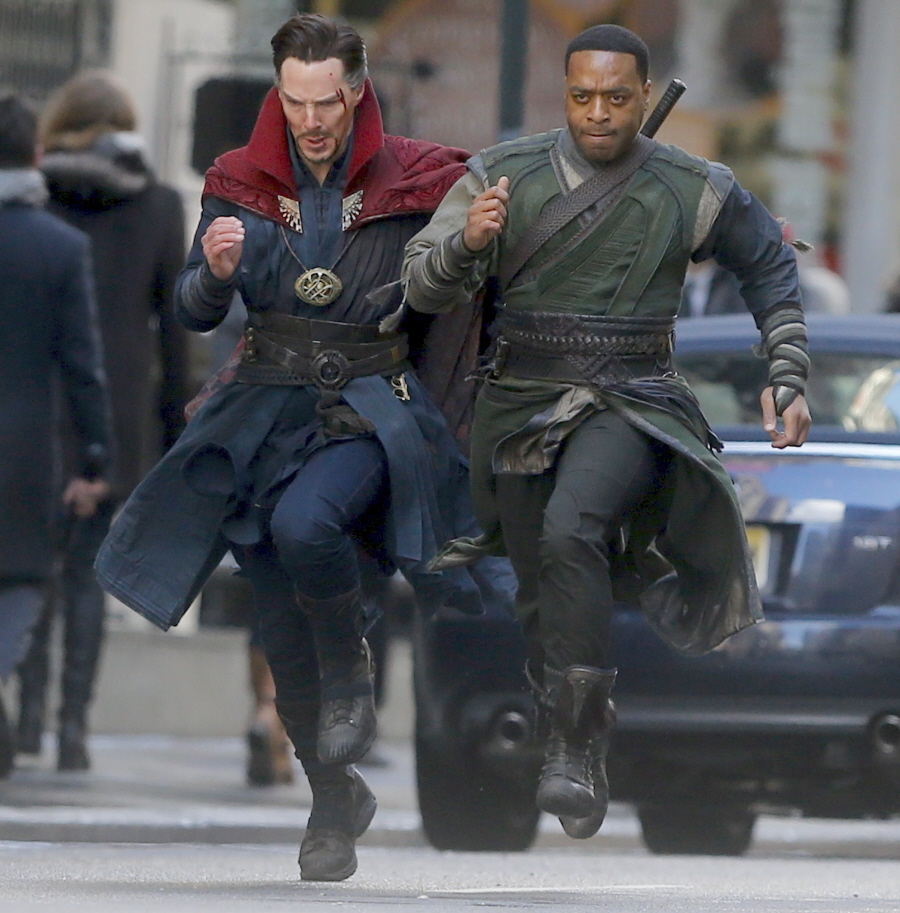 7. But, Guess Who Else Is In It
Leading the backup cast is Tilda Swinton, cast against type as Strange's mentor, the Ancient One. While you might expect a whole lot of fanboy ire behind this choice, there was barely a rattle because it's such an inspired choice. Rounding out the cast is Rachel McAdams as an inevitable love interest and the primary arguing point for getting your girlfriend to go see the film. Finally, action film vet Scott Adkins will appear as some probably largely silent henchman type who will — at one point — kick someone in the face. It's what he does.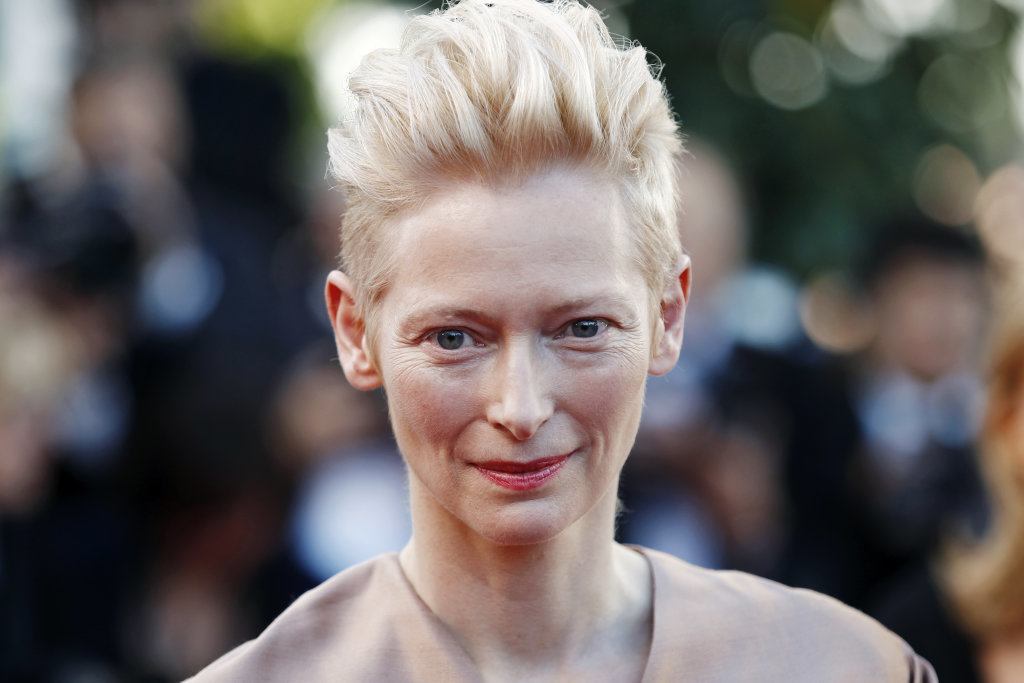 8. It's Being Directed By This Fella
This is Scott Derrickson, who you've probably never heard of unless you like movies that scare the ever-loving crap out of you. He has a string of cult horror classics in his wake, films like Sinister, and the Exorcism of Emily Rose. While you'll have to forgive him for The Day the Earth Stood Still (which is hard, I know), he does seem like the perfect choice to helm Strange's journey into the unknown. If he plays up his horror roots, Derrickson could be just the mind to show us a Marvel movie we've never seen before.
9. The Writer Is Also Important (I Guess)
Okay, so here's where things get a little dicey. We can only hope that the three men charged with writing the script — C. Robert Cargill, Joshua Oppenheimer, and Thomas Dean Donnelly — have risen to the occasion like never before. Cargill is a longtime partner of Derrickson who penned the screenplay for Sinister and its sequel. Oppenheimer and Donnelly are a writing team whose most appropriate writing credit given the material is 2010's Dylan Dog: Dead of Night, a film so uninspired it was accused of being a Constantine rip-off. If the previous sentence made no sense to you, consider yourself blessed and know that it's all mediocre.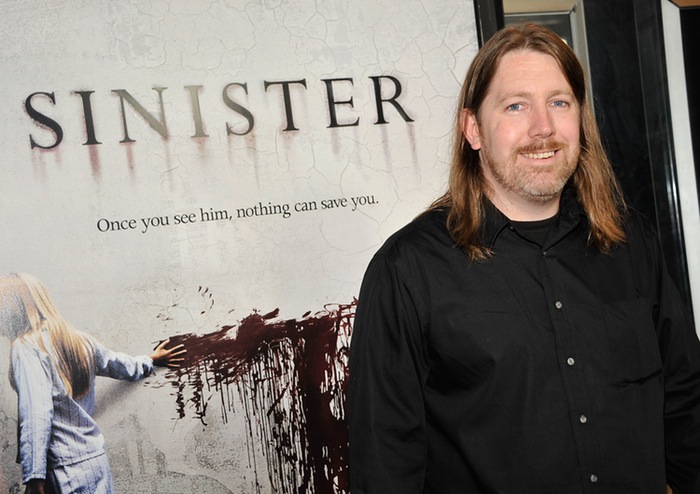 10. Doctor Strange Is Totally Team Cap
This is official canon, since it comes from the MCU masterminds themselves, the Russo Brothers. Today, the duo posted on their Facebook page proclaiming that Doctor Strange is totally Team Cap. Of course, given the sorcerer's aloof personality, it makes complete sense that he's working with Captain America, the man who is fighting for the anonymity of people across the country. What this means for Doctor Strange's possible appearance in this May's Civil War remains to be seen.