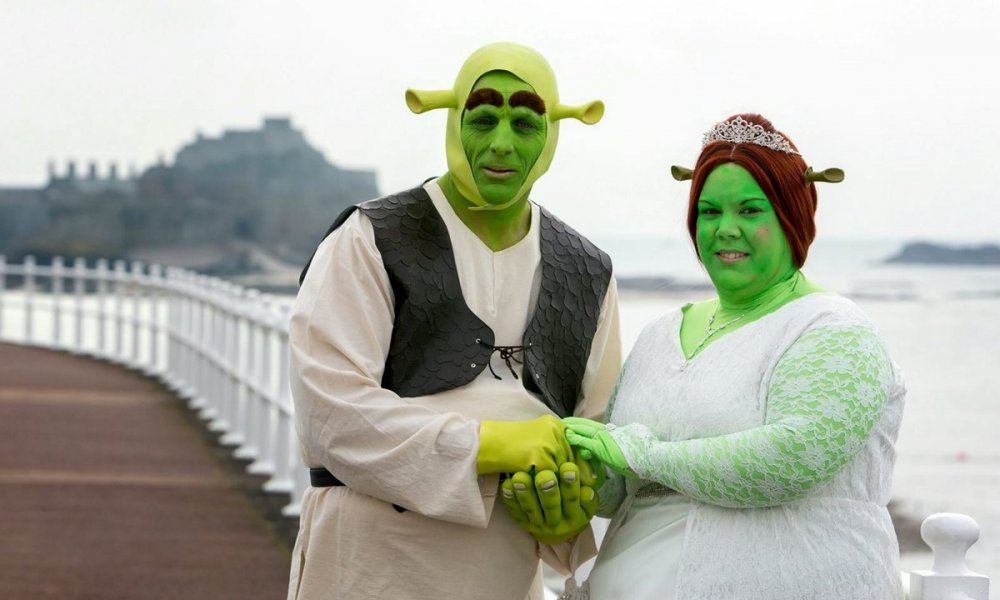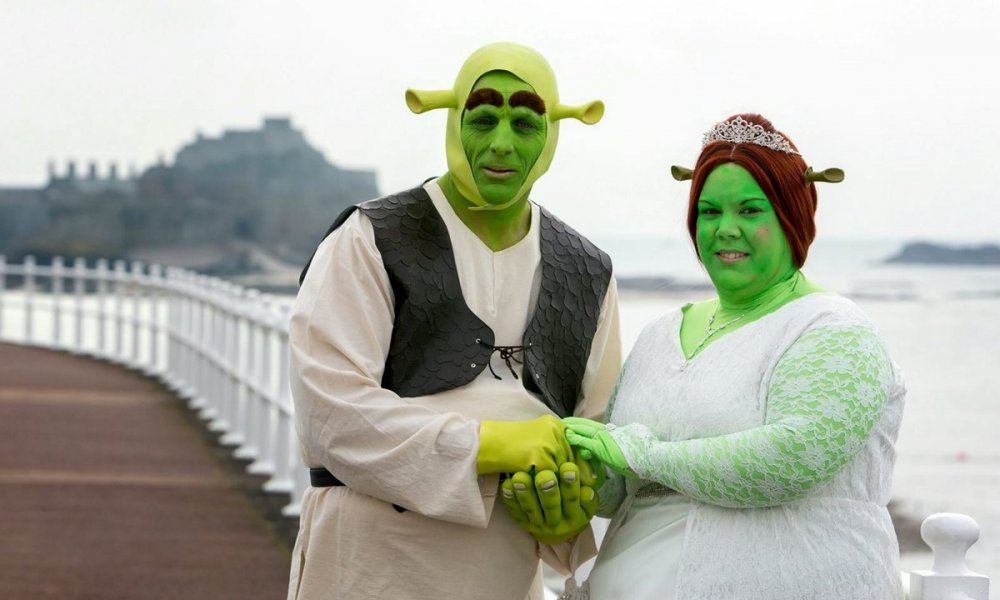 The original Shrek film came out in 2001, and when Shrek 2 was released it became the highest grossing animated film of all time. The franchise went on with Shrek the Third and Shrek Forever After: The Final Chapter. But the love for Shrek did not end there. Instead, it seems like people just can't get enough of the jolly green ogre. The internet is full of Shrek jokes and memes, and you can buy pretty much anything with Shrek's face on it. Some people just can't get enough, and it veers towards weird. Here are some of the wackiest ways that people are keeping their Shrek obsession alive.
1. Shrek slippers aren't just for kids
Some Shrek fans are probably at home right now rocking these ogre slippers.