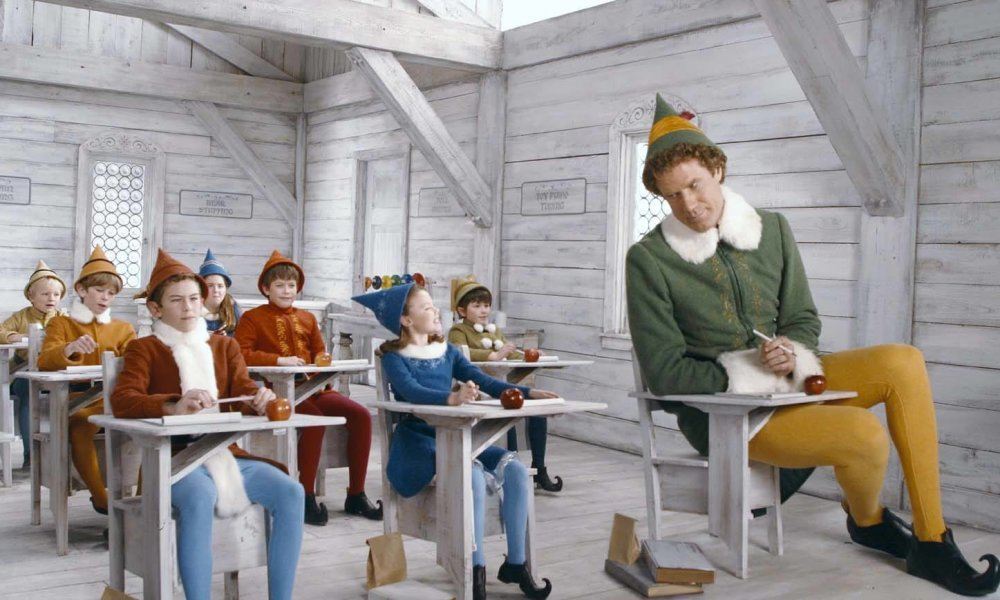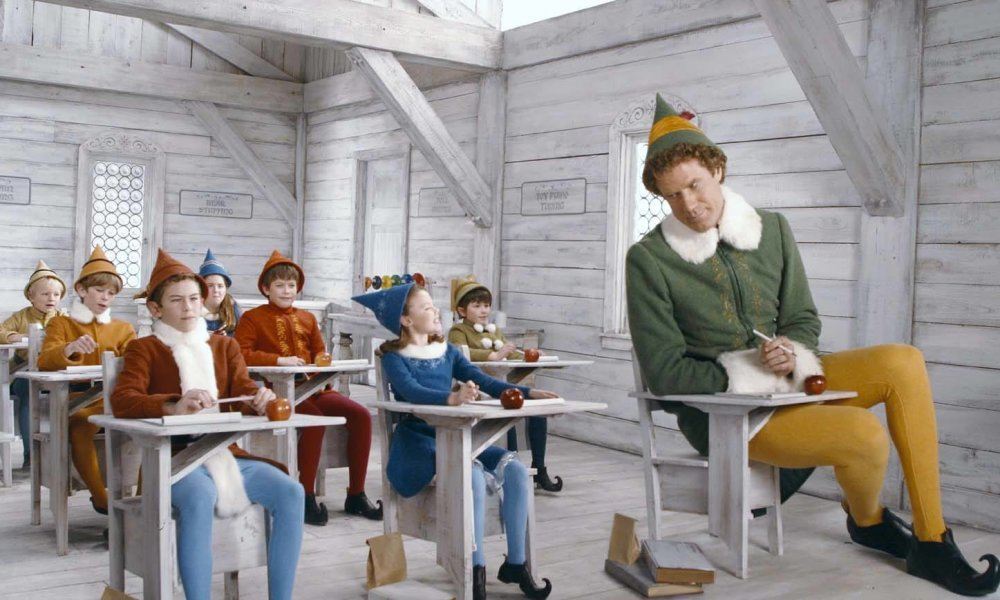 The holidays are upon us, and one of the best parts of the season is that you get to spend pretty much the whole time indoors! Even better, part of the fun of celebrating the yuletide season is cuddling up under a blanket with a loved one or two and watching some Christmas classics. Hollywood has been making pictures centered on Christmas almost since the first spools of film went into the camera, so there are plenty of options. Plenty. Every year there seem to be more and more films that are focused on harnessing that holiday cheer into a little box office gold. Unfortunately, as awesome as Christmas is, the good films focused on the holiday are few and far between. Here are ten that are absolutely worth your time, with some options to impress even the grouchiest grinch in your life.
10. Bad Santa
What's more Christmas-y than an alcoholic conman robbing and bullying his way through a low rent Christmas Eve heist? Billy Bob Thornton plays the unlikely hero of a small group of weirdos (including Bernie Mac, John Ritter, and Lauren Graham) as a real jerk who learns that living life for other people is actually the whole point of living at all. It's incredibly crass, but ultimately sweet in a "police attending to a domestic violence call in a trailer park" kind of way.
9. A Muppet Christmas Carol
Of the many, many, many (many) iterations of Charles Dicken's classic A Christmas Carol, the Muppets musical version is somehow one of the most faithful and one of the most fun. Michael Caine delivers his regular dose of awesome as Ebenezer Scrooge, and Kermit the Frog is wonderful (as always) as the lowly Bob Cratchit. In true Muppets fashion, it's a touch zany, but the spirit of Dickens' original work is somehow miraculously preserved.
8. The Nightmare Before Christmas
Tim Burton has a strange fascination with Christmas; of course, after three decades in the public eye, it seems that "strangely" is the only way the iconic director knows how to be fascinated. The musical tale of the King of Halloween Town, Jack Skellington, as he usurps and ultimately saves Christmas (all the while learning a valuable lesson) has become an indelible part of the holiday season.
7. Miracle on 34th Street
Miracle on 34th Street is the tale of a wonderfully cynical little girl who learns to put a little bit of faith in the world around her. It's also a glimpse at the kind of happy-go-lucky (yet somehow dignified) version of Santa Claus that every child imagines as they pretend to be sleeping on Christmas Eve. Whether you're going for the old school 1947 film starring Maureen O'Hara and Natalie Wood or the 1994 remake anchored by Richard Attenborough, you can't go wrong with this heartwarming holiday classic.
6. The Santa Clause
It's the lighthearted tale of what happens when a selfish jerk accidentally kills Santa Claus (but don't let that turn you off). Armed with a little modern day cynicism, The Santa Clause is a family friendly Christmas film about (what else?) a self-involved turd who ultimately learns that doing good deeds is the real purpose of living. You should probably avoid the sequels, but the original is quality film that's sure to please everyone.
5. Scrooged
Again, there are lots of great versions of A Christmas Carol out there. However, Bill Murray's turn as a-hole programming director Frank Cross is utterly hilarious from start to finish. Backed by an insanely talented supporting cast, Murray's Dickensian holiday sojourn is a worthwhile adaptation without all the Old English yammering. It may be super duper 80's, but the comedy hasn't aged a day.
4. Elf
It hasn't even been two decades since Will Ferrell starred as sweet-natured Buddy in Jon Favreau's assault on holiday cynicism, but the little film has been a treasured member of the Christmas canon since its 2003 release. Sometimes you just know a gem right when you see one. The fearlessly saccharine film is an ode to the joy the season brings, finding delight and magic without sacrificing its childlike wonder. This one can't help but uplift you.
3. Home Alone
Sorry, but Oscar winners getting pelted with paint cans is straight up funny, it doesn't matter who you are. John Hughes' modern classic about a brat who gets taught a lesson in self-sufficiency while his family endures a Parisian Christmas is wickedly funny and undeniably heartwarming. There's a reason people still remember the name Macaulay Culkin. He was perfect in this.
2. Die Hard
One of the greatest action movies of all time is also one of the best Christmas movies ever made. A surefire hit if your house is filled with dudes this holiday season, Die Hard is the uplifting tale of a flawed man who simply wants to make amends with his estranged wife for the holidays. Also there's lots of guns, explosions, sweet one-liners and the best ever use of the term "Ho-Ho-Ho" put on film. It's a tale of retribution and holiday forgiveness unlike any other … mostly because no other Christmas film features Bruce Willis plugging Eurotrash bad guys.
1. It's a Wonderful Life
You might think it's a cop out to anoint the top spot to Frank Capra's 1946 classic, but It's a Wonderful Life has stood the test of time for good reason. First of all, it's one of those really rare old films that's actually watchable, not just academically "good." Jimmy Stewart is a dynamite actor and the cast surrounding him is a high class who's who of 1940's stars. The dialogue is smart, and the movie moves quickly. Even more, the film is Capra at his most talented; every scene is shot and arranged with more depth and complexity than the simple story would have you believe. The Christmas Eve stroll through the life and times of a man who is down and out is about more than just the meaning of Christmas, it's an expertly executed love note to the beauty of a life well lived.