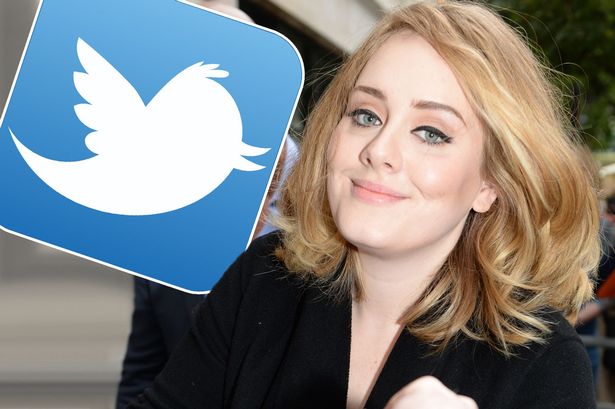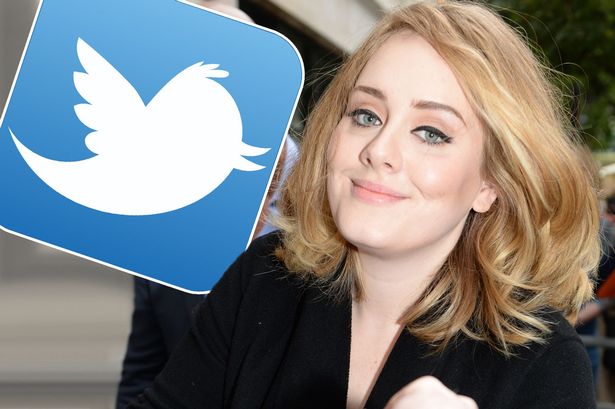 Grammy winning siren Adele isn't known as the most prolific entertainer on Twitter. In fact, in 2015 alone she's published just 15 or so tweets. Well, according to information released on Friday, there's a pretty good reason for that. It seems that Adele's PR people don't think the diva is capable of managing her own Twitter feed.
The story broke late last week, after the 27-year-old singer revealed that her management requires her to send her tweets to a two-person team who vet them before running them up the ladder to a third person who officially signs off on them. The reason for this extra scrutiny?
According to an interview with the "Hello" singer on the Graham Norton show, "When Twitter first came out I was, like, drunk tweeting, and nearly put my foot in it quite a few times … So my management decided that you have to go through two people and then it has to be signed off by someone, but they're all my tweets." She emphasized, "No one writes my tweets. They just post them for me."
What those filtered questionable tweets might be remain a mystery. Adele's 24-million follower strong Twitter account is largely innocuous. While rumors of Adele's drinking have made the rounds in celebrity circles, the singer is hardly known for controversy. Adele is one of those increasingly rare talents who is known not for her outlandish behavior, but for her undeniable talents.
So, when push comes to shove, this will just happen to be one of those interesting celeb tidbits to share with friends over a drink.