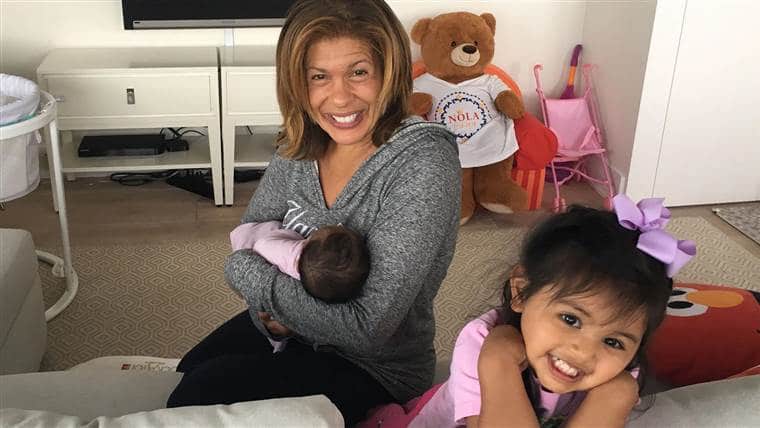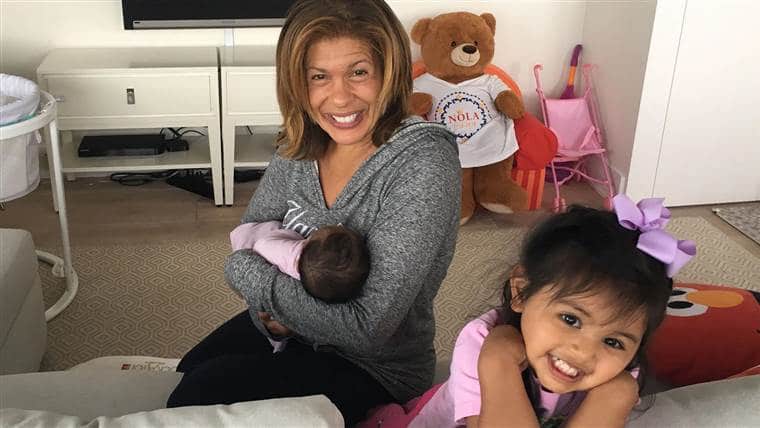 Following Tuesday morning's episode of Today, the co-anchor announced via phone that she has adopted a second child, a daughter named Hope Catherine Kotb.
The 54-year-old is now a mom for the second time, she previously adopted her now two-year-old daughter, Haley Joy in February 2017.
Kotb got candid with her co-workers, some of whom were visibly emotional, when she revealed how big sister Haley is adjusting to having a new baby in the house: "This morning at breakfast Haley was trying to feed the new baby her raspberries and I was like, 'Not yet, babe,"' Hoda said. "She was literally marching around saying, 'I'm a big sister."'
So happy to see that mom, baby, and big sis all appear to be in GREAT spirits!