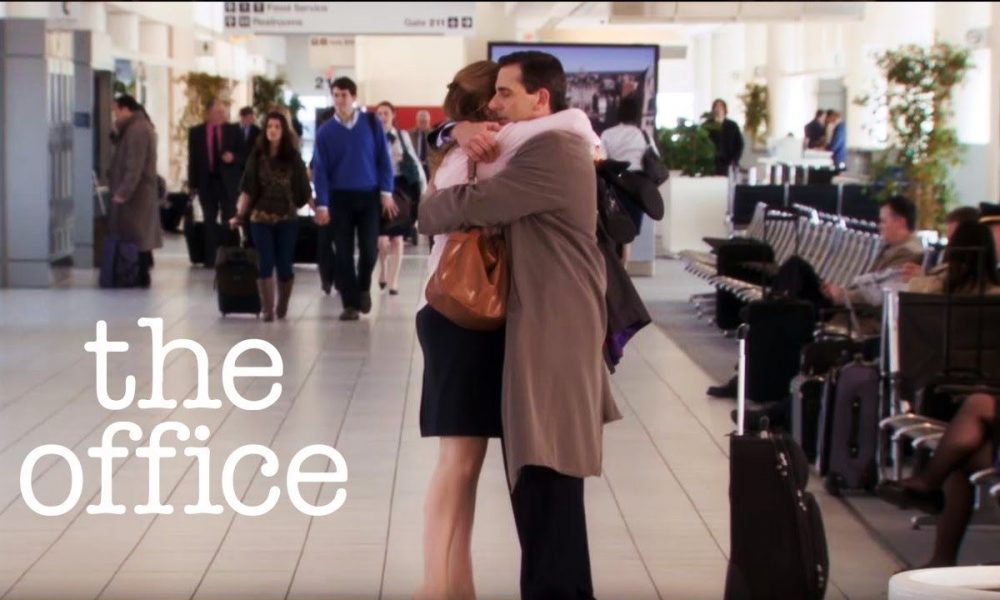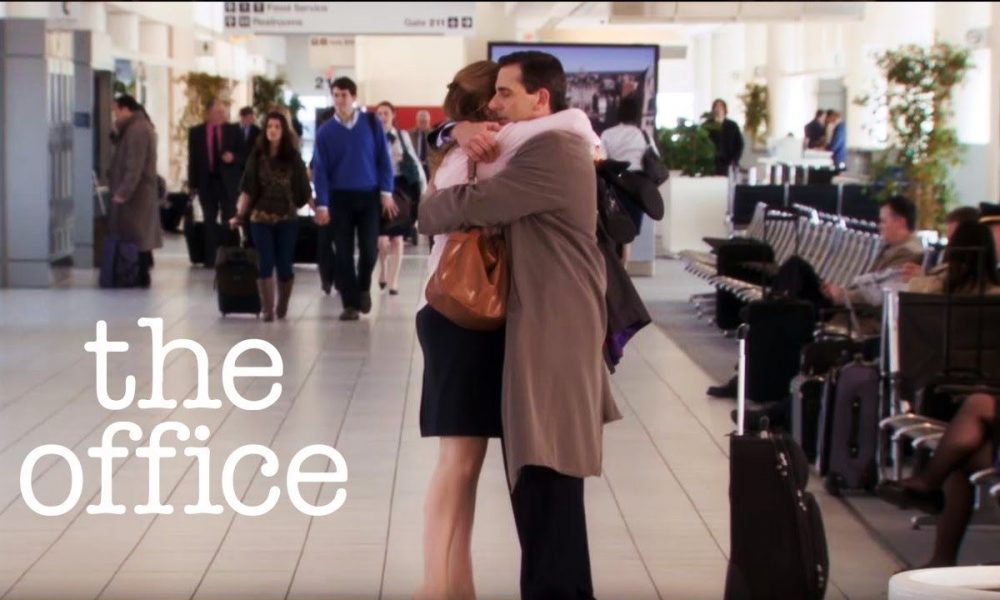 Earlier this week, Jenna Fischer, the actor who played Pam Halpert (nee Beesly) on the iconic NBC sitcom The Office, posted a live video on Instagram where she reveals what she said to Michael Scott (portrayed by Steve Carell) in their farewell scene. Fischer addressed her goodbye to Carell in a live Q&A with fans about the series.
"That was me talking to Steve," she shared with her Instagram followers. "I told him all the ways I was going to miss him when we left our show. Those were real tears and a real goodbye. That was a really emotional scene."
Carell left The Office during the show's seventh season, when his character, Michael Scott decides to move with his fiance, Holly Flax (played by Amy Ryan), to Colorado to care for her aging parents. Michael Scott's farewell episode shows the regional manager of the Scranton branch of Dunder Mifflin/Sabre exchanging heartfelt goodbyes with his employees. However, until now, no one knew what Pam whispered to Michael at the airport after she chases him down to bid him farewell. That episode aired on April 28, 2011, just a little over seven years ago.
During the seven seasons Carell was on The Office, he was nominated for both Golden Globes and Emmys year-after-year for his work at Michael Scott. His first season as Michael Scott earned him a Golden Globe Award in the category of Best Actor – Television Series Musical or Comedy. Though he did not originate the catchphrase, "That's what she said," everyone agrees that Carell owns it.
Also during the live Q&A, Fischer shared her favorite episodes of The Office: "Dinner Party" and "Health Care." She also said that she had most recently watched the "Branch Wars" episode of the series.
All nine seasons of The Office are available for streaming on Netflix.