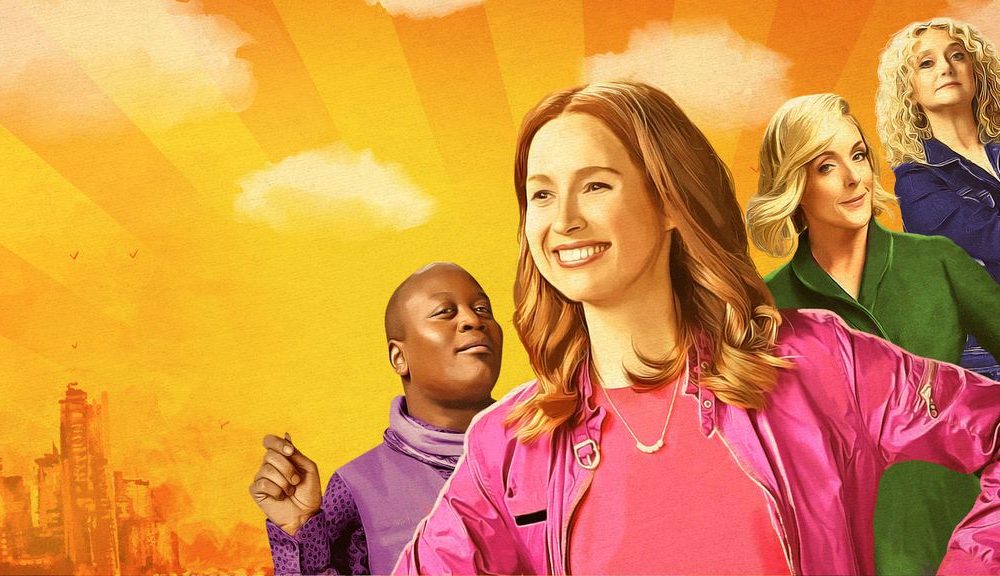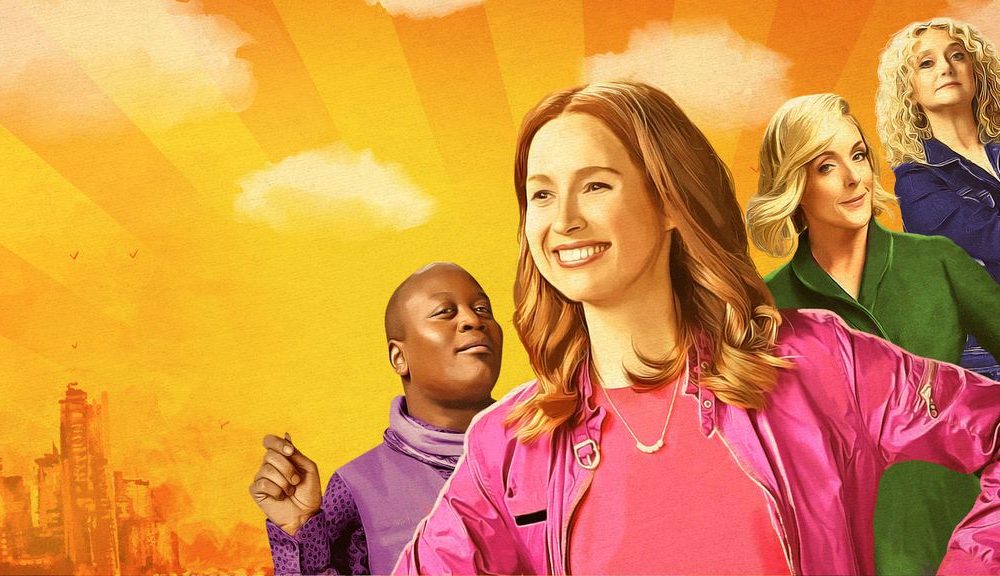 With the first half of the fourth season of Unbreakable Kimmy Schmidt hitting Netflix later this month, Deadline reported yesterday that this was the end for the sitcom. The first six episodes of season 4 premiere on Netflix May 30, with the remaining seven arriving at a later, unannounced date.
However, this might not be the finale for Kimmy Schmidt, played by Ellie Kemper. Series co-creators Tina Fey and Robert Carlock may write a movie to conclude the adventures for Schmidt, a woman who was kidnapped as a teenager and held in an underground bunker by a horribly-misguided preacher for 15 years. At this time, Netflix and Universal Television are in talks about the feature film.
Along with Kemper, the cast of Unbreakable Kimmy Schmidt includes Tituss Burgess, Jane Krakowski, and Carol Kane. Originally, NBC ordered a 13-episode season of the show, but Netflix picked it up after the broadcast network passed on it. Tina Fey also made appearances on the show, as a prosecutor on the first season and a therapist battling alcoholism in the subsequent two seasons.
Currently, the first three seasons of the show have an average rating of 97 percent on Rotten Tomatoes. During its short run, Unbreakable Kimmy Schmidt earned 16 Primetime Emmy Award nominations and widespread critical acclaim. The series was the first original half-hour comedy to debut on Netflix.
Everyone involved with the show feels that the time has come for Unbreakable Kimmy Schmidt to end. Additionally, Fey finds herself busy not only with TV and film projects, but her Mean Girls musical received 12 Tony Award nominations earlier this week.
Head to Netflix to stream Unbreakable Kimmy Schmidt now.